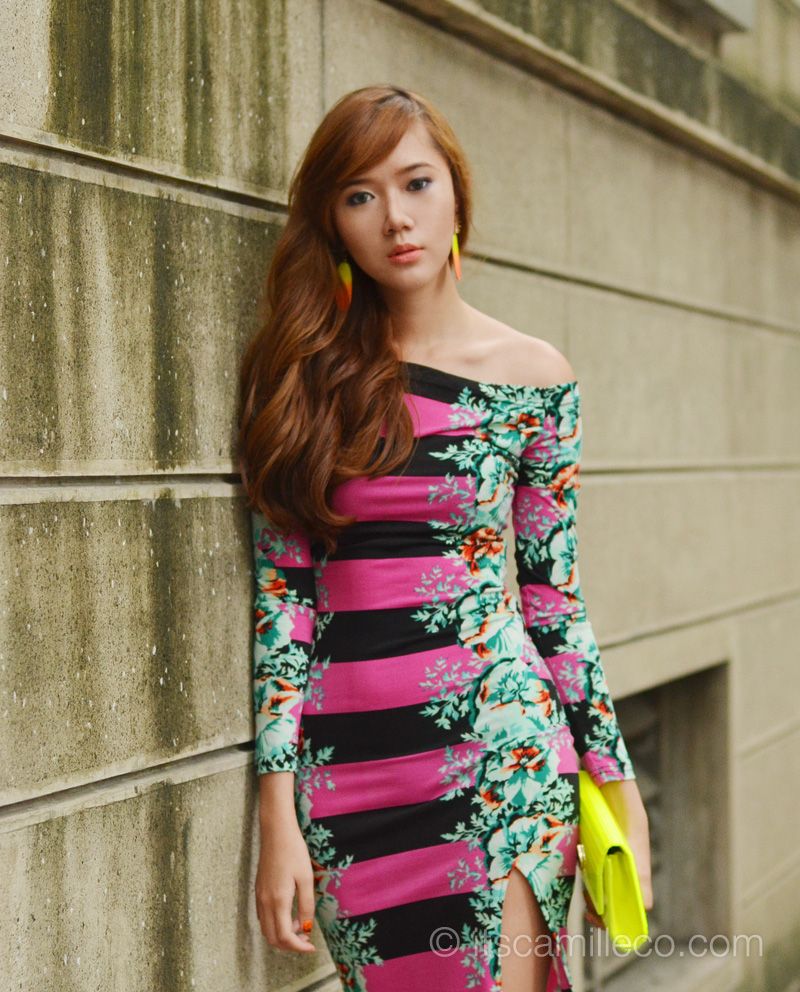 Bold and bright–that's how I describe this dress. The print and colors are just so out there, you don't really need to do much with this dress to get noticed. Its simple silhouette and design are more than enough to offset the loudness of the print. Speaking of which, doesn't the print remind you of Prada's collection from last year?
Anyway, I've had this dress for quite some time now. I was supposed to wear it as soon as I got it but I changed my mind right before heading out the door. It was just too special for an ordinary day. I had to wait for an event to wear it too. I'm sure you can relate! Don't you have those type of clothes? Too darn pretty you end saving them in your closet until you find that perfect opportunity to show it off? I finally got that opportunity last week when I attended MAC's launch of their new Glamour Daze collection. I thought this dress matched MAC's aesthetic pretty well–bold and a bit loud.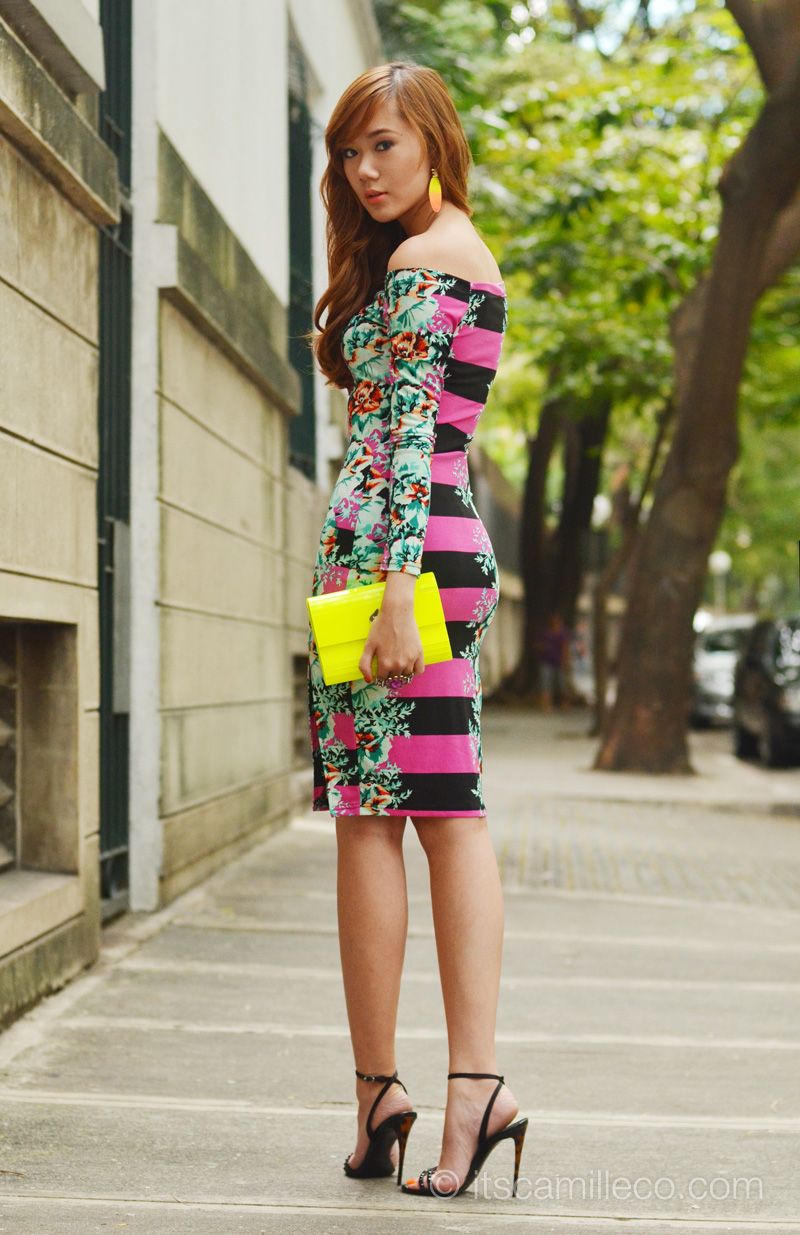 From the back, you'd think I'm wearing something so conservative. But when I turn around…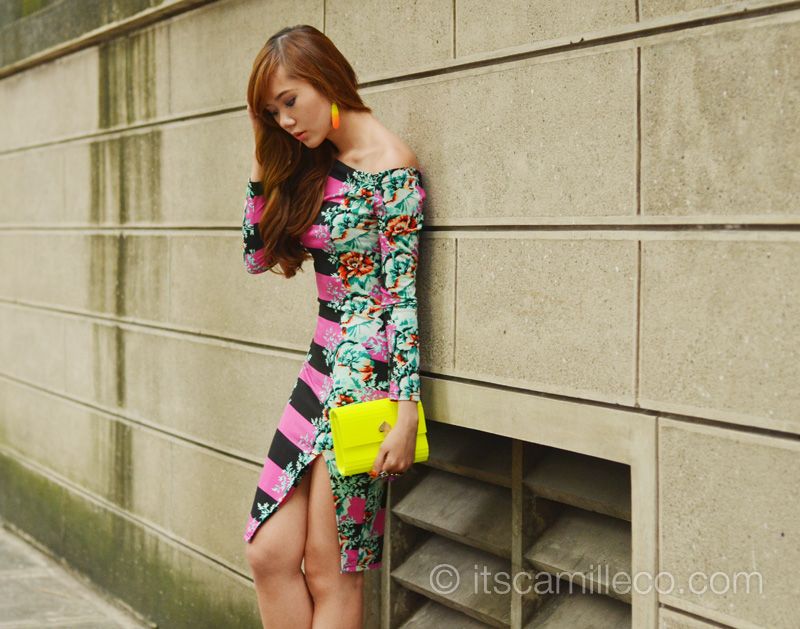 Why hello there slit? We meet again! It's not on my right leg this time though. Time to give the left leg a chance haha!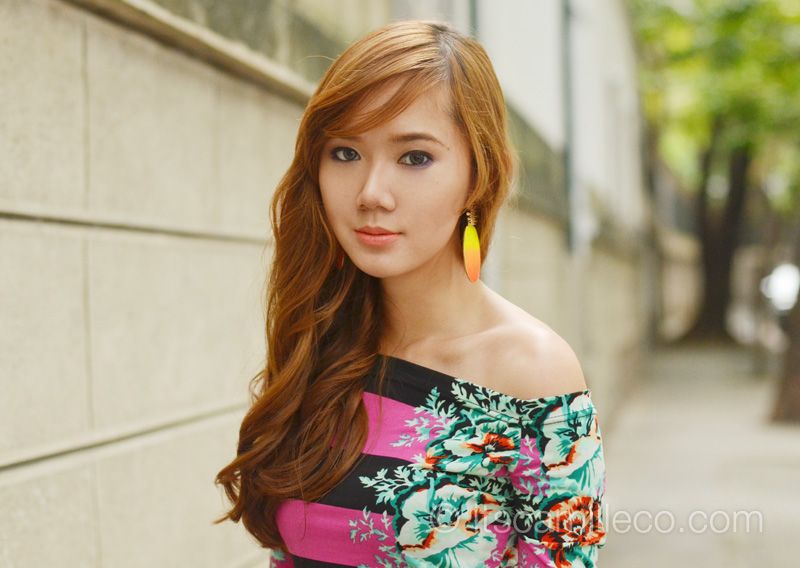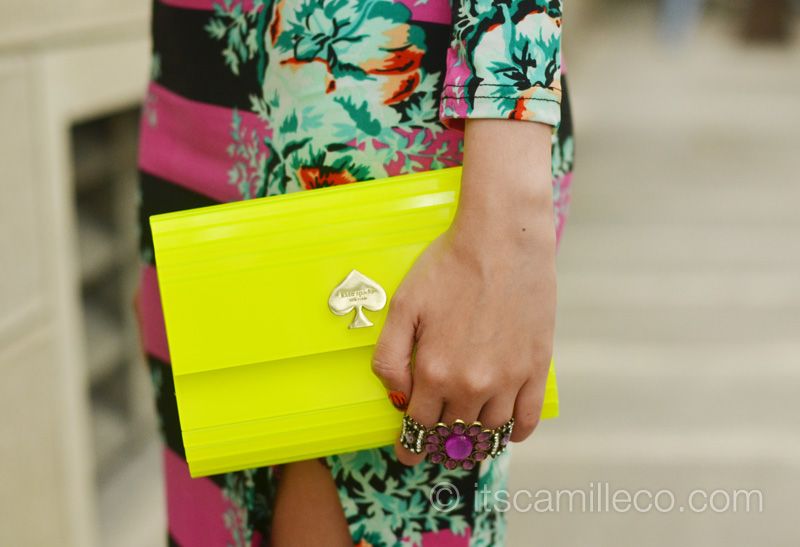 Kate Spade neon clutch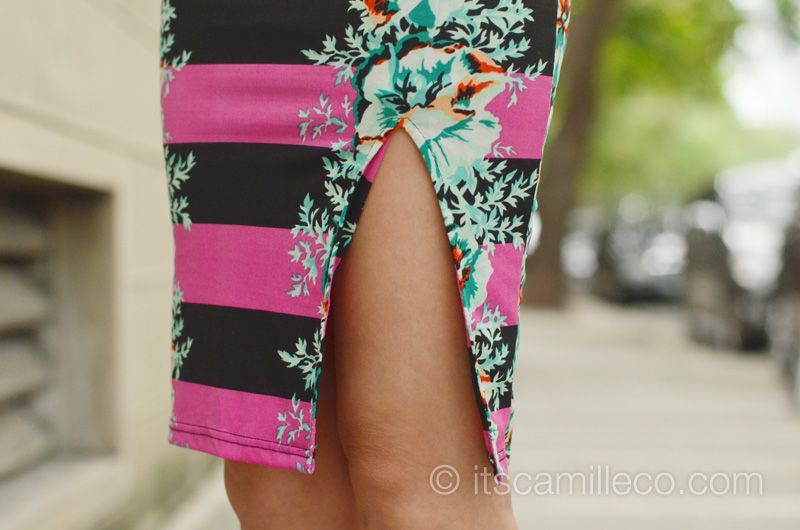 Style Eternal dress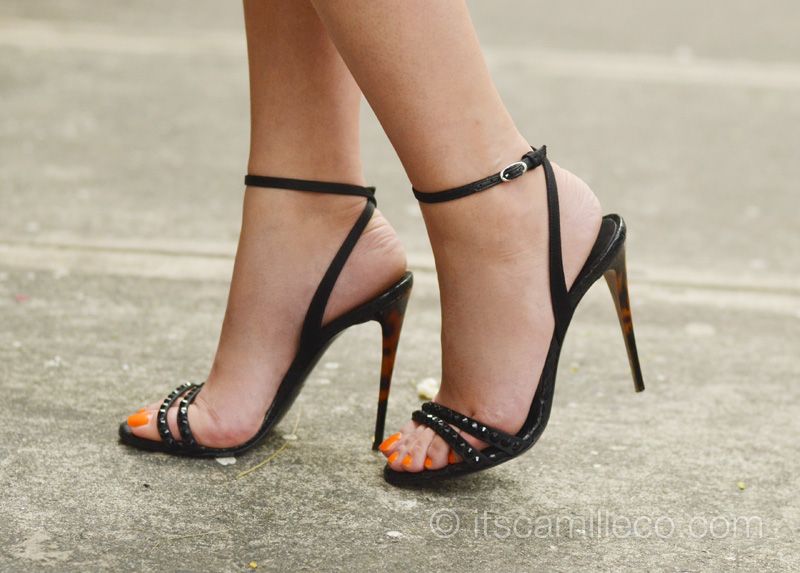 Giuseppe Zanotti heels | Nails by Nail Spa Lounge By Ellabell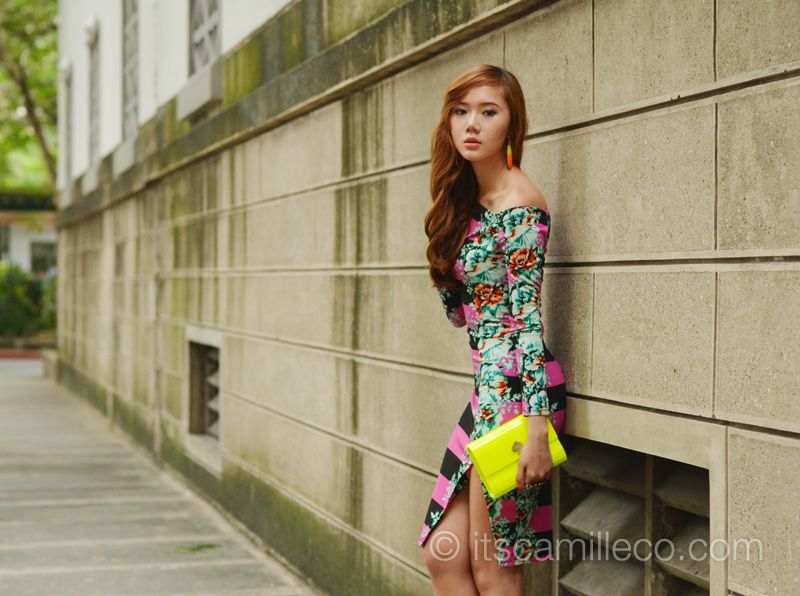 [button link="http://lookbook.nu/look/4234473-Bold-And-Bright" size="small" bg_color="#e5b3b9″ window="yes"]Hype this look at Loobook.nu here[/button]