Have you heard? Majolica Majorca is hosting a BIG mascara face-off! I've already reviewed their Lash King in one of my previous posts. If that still didn't do it for you, then maybe this mascara face-off will help you decide. Visit Majolica Majorca in one of their branches listed on the poster below on the stated dates and get to see why the Lash king is truly the KING of all mascaras. Compare Lash King with other mascara brands on the spot and see the magic for yourself!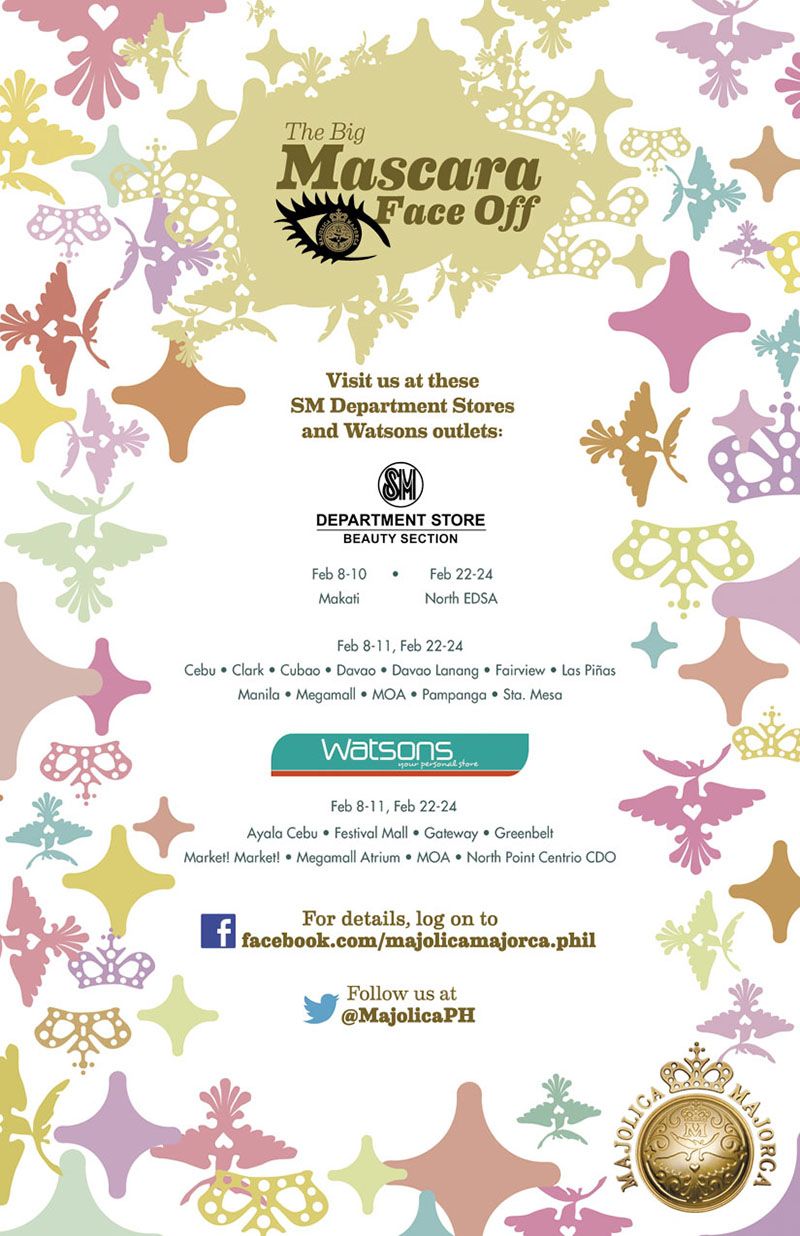 I'M ACTUALLY PARTICIPATING IN THE BIG MASCARA FACE-OFF TOO! On February 9, from 4-6pm at SM Makati's Department Store, my blogger bestie Laureen and I will be competing against each other to see who can persuade more people to to try Lash King on the spot. We'll be asking random people who pass by to try the super quick challenge! Now, Laureen can be quite persuasive so I need all the help I can get! Will you help me out? I need to recruit 3 of my readers to become my teammates.
Are you up for it? Do you want to be my teammate? Don't worry, it's not all work and no play. Aside from makeup perks, we'll be having a special dinner together right after the event so we can bond all we want too! I hope I have successfully persuaded you to join Team Camille. All you have to do to qualify is:
Tweet your answer to this question: "Why do you deserve to be part of my team" Don't forget to include #TeamCamilleMajolicaFaceoff in your tweet.
From there, I'll be choosing 3 readers who'll be part of my team. I'll announce who they are via Twitter on February 8. Keep sending your entries in because multiple entries are allowed.
If you can't join me on the 9th, you can still help me win by tweeting anything with the hashtag #TeamCamilleMajolicaFaceoff. The number of tweets I get with the hashtag #TeamCamilleMajolicaFaceoff affects my final score too so keep tweeting and show your love! Help me create the most buzz on Twitter! (Pretty please?)
For those of you who ARE available on the 9th, drop by SM Makati and cheer me and my would-be teammates on! Help us win and participate in the challenge too! There's a special photo wall where we can take photos together as well. It's like a mini meet & greet! Cocktails will be served too. O diba? There's makeup, pictures and food! We're all set!
So are you ready to help Team Camille? Let's show them what we got!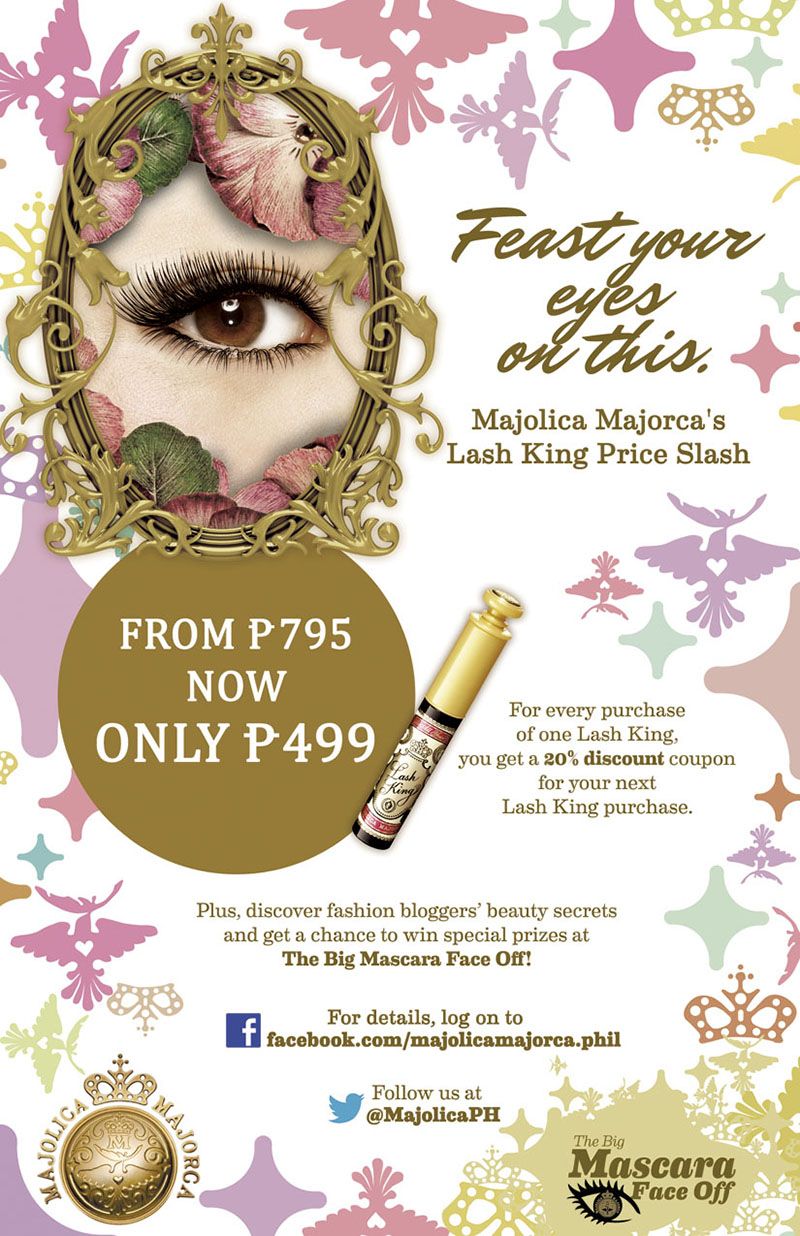 Oh, and this isn't the only contest Majolica Majorca is throwing too by the way. Majolica Majorca and I have a little something for you to be announced on Twitter these coming days. I'm going to keep it hush hush for now but you'll love the prize for this Twitter contest. Want a clue? It has something to do with Lash King. (Obviously!) I suggest that you go and get Lash King if you haven't already especially now that Lash King is on promo. With every purchase of one Lash King, you get a 20% off coupon for your next Lash King purchase! The coupon is valid for use from March 1 to May 31. Not only that, from February 8-10 and February 22-24, you can get Lash King for only P499 instead of the original price of P795! Trust me, with Lash King in your kikay kit, you're already one step ahead for this soon-to-be-announced Twitter contest!
Don't forget! #TeamCamilleMajolicaFaceoff !!!
P.S. Now I sort of feel like a politician. :/