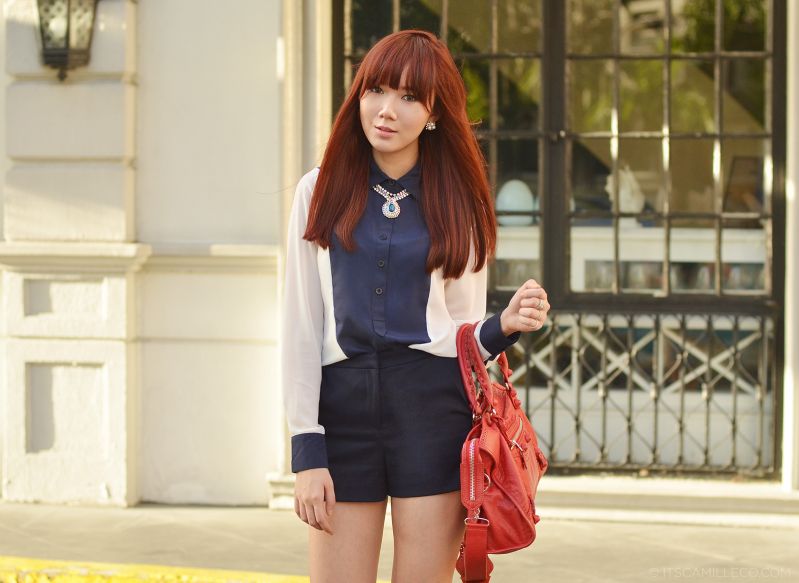 Here's a new outfit post from a few weeks back. I was invited by Lifestyle By Feliz to hold a personal styling workshop for s small group of people. Since it was such a busy day and I had little time to prepare for my outfit, I went back to basics. You know me, when it comes to crunch time, the simpler the better!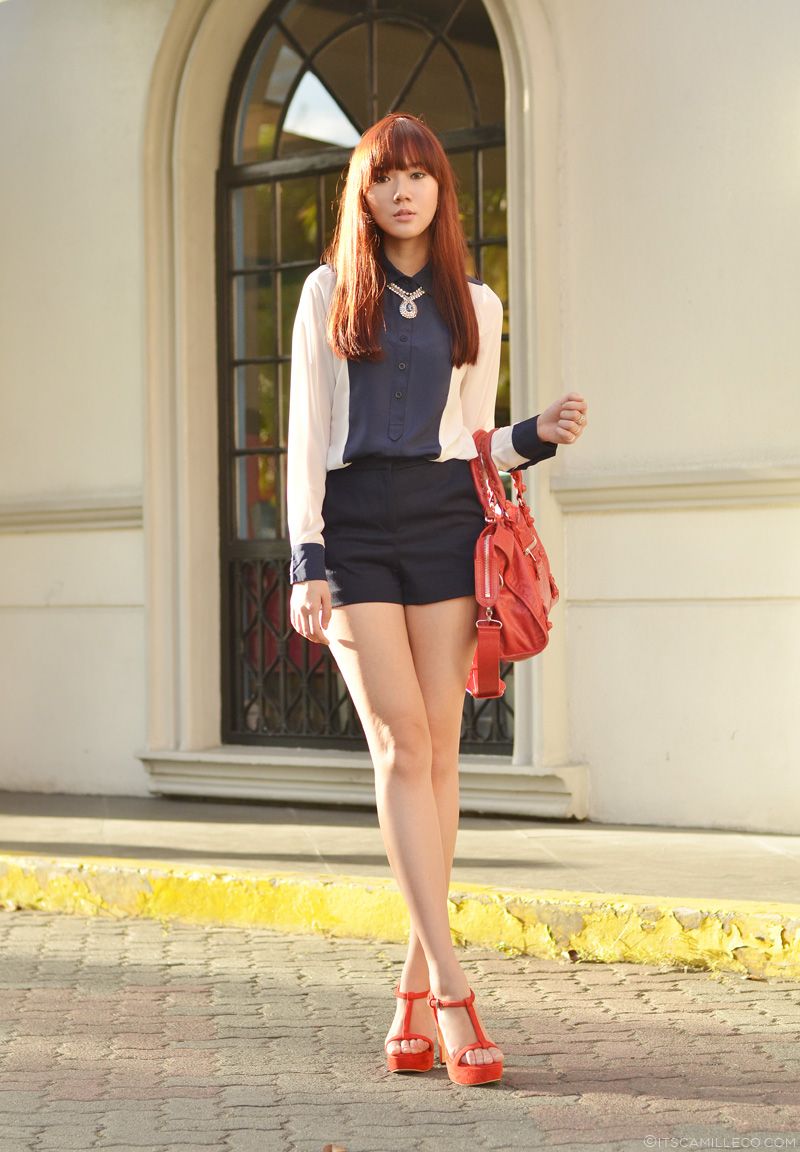 This is practically a no-brainer–combining navy, white and red. There's a reason why nautical prints are usually in these colors. They ALWAYS work.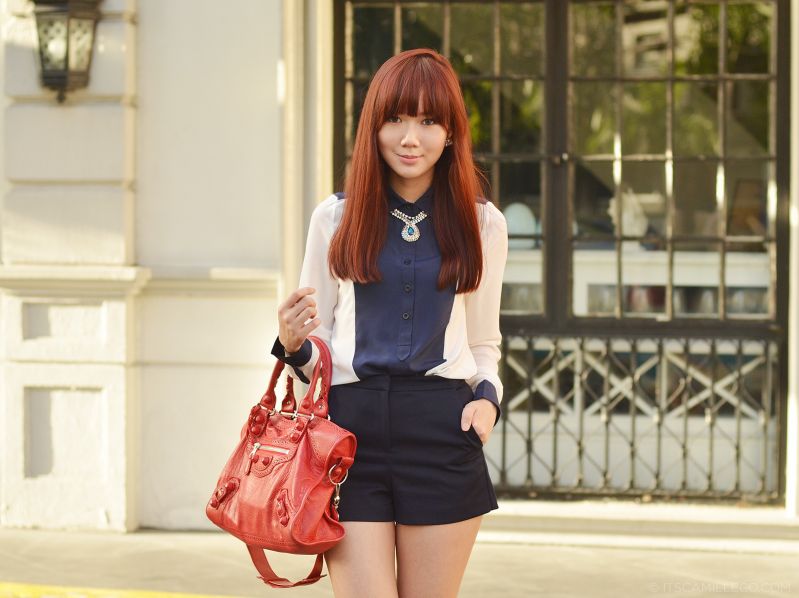 When it came to my accessories, I went for quality over quantity. As I've said, I was in such a hurry so I upped the ante by grabbing few sparkly but sophisticated jewelry. This way, it made my casual look a bit dressier too!
[button link="http://lookbook.nu/look/4600727-Navy" size="small" bg_color="#e5b3b9″ window="yes"]Hype this look on Lookbook.nu here[/button]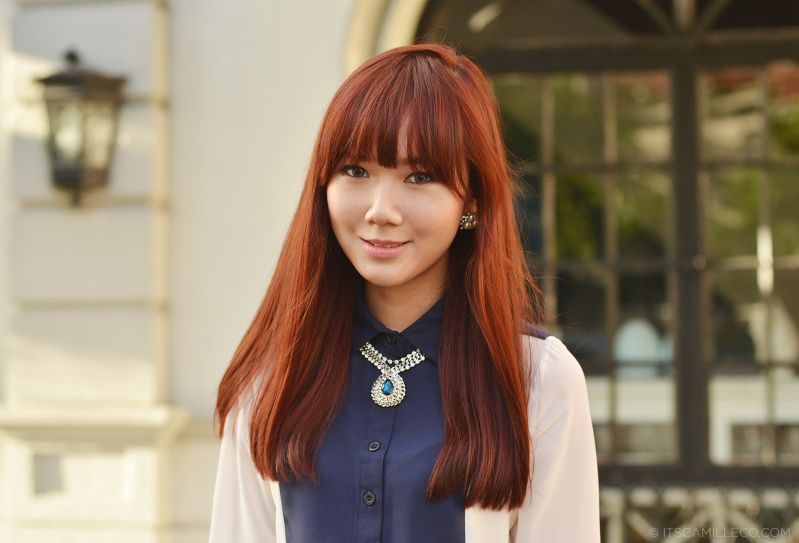 She Inside top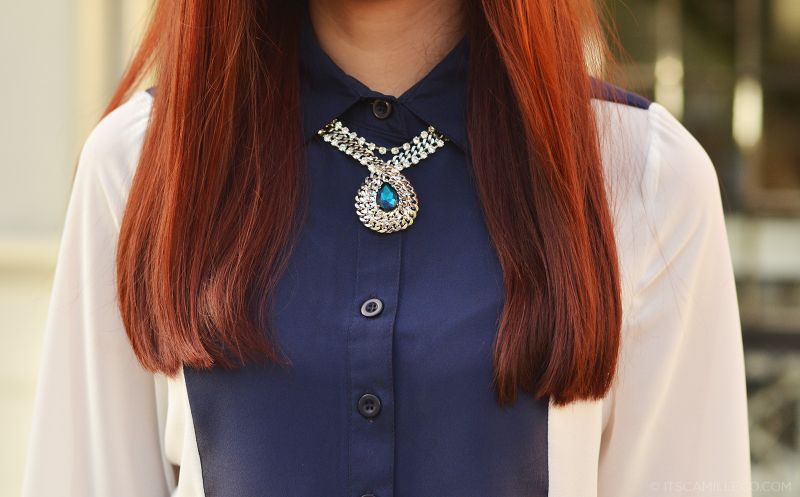 Cornwall Street necklace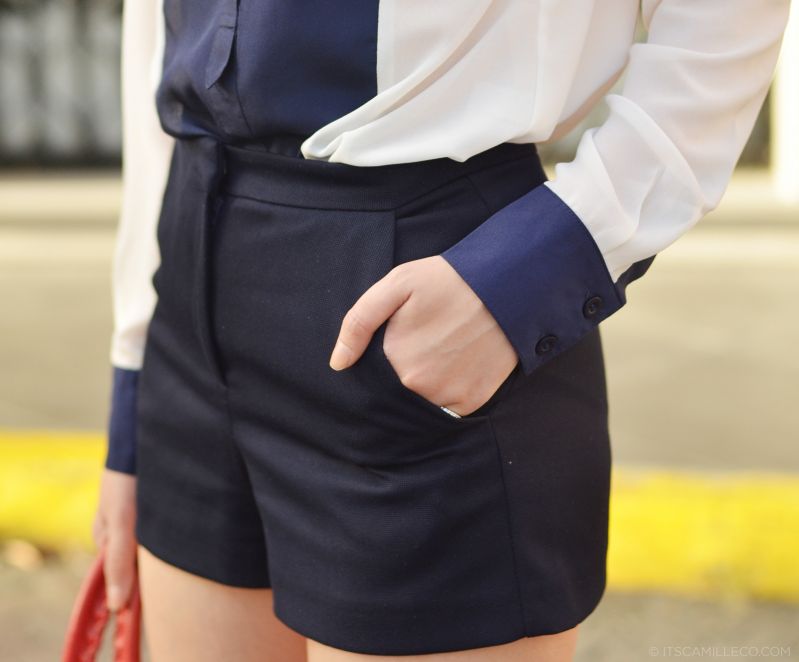 Topshop shorts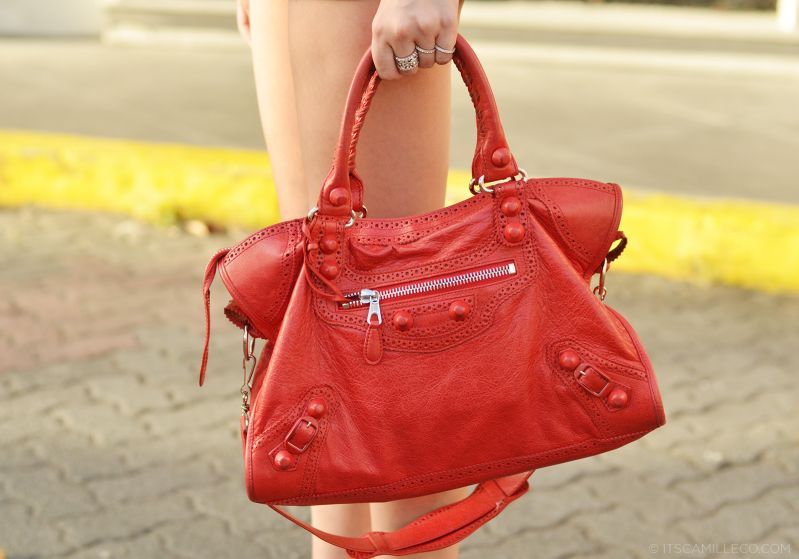 Balenciaga bag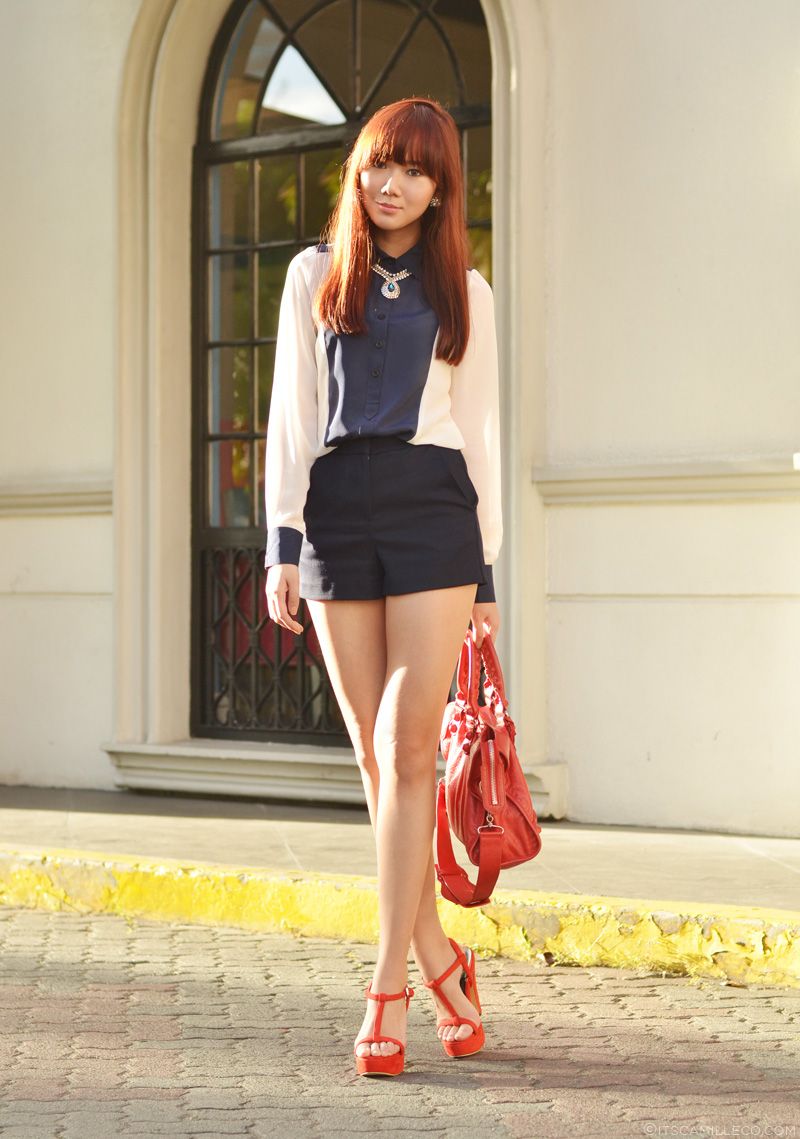 Pill heels