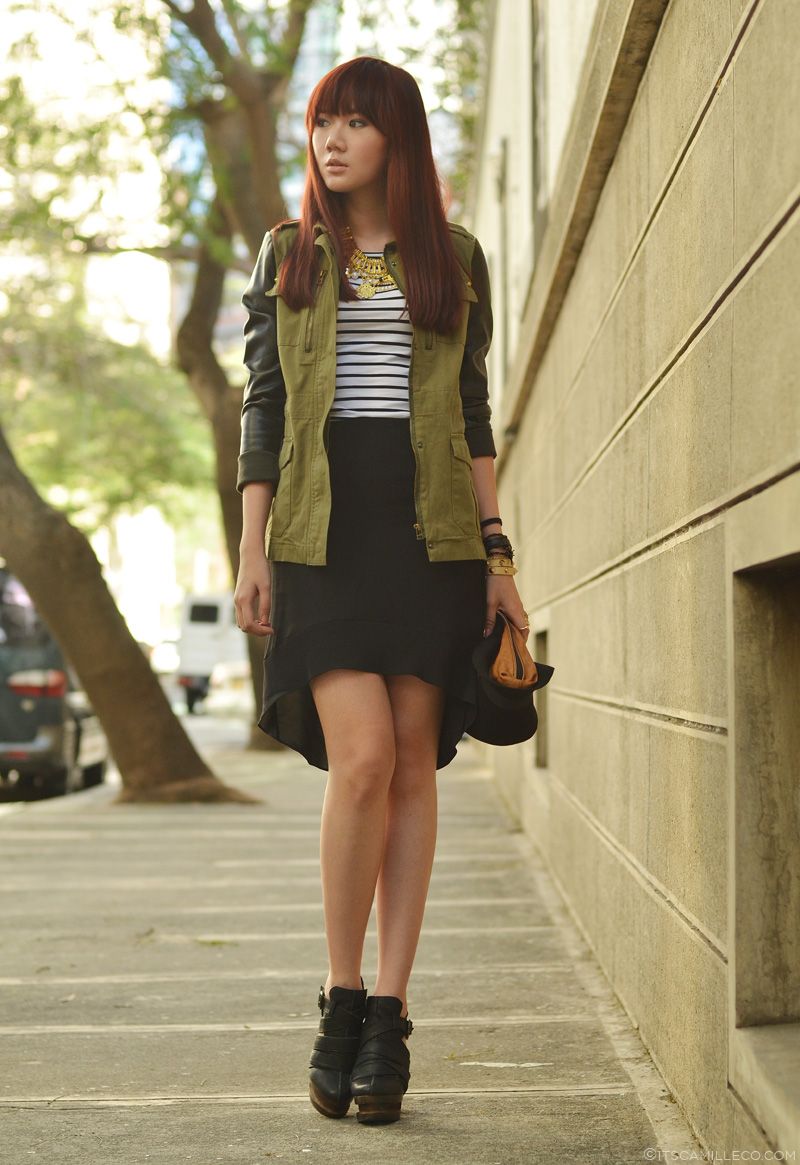 How about something military chic for today's post? I got inspired by my new military jacket from She Inside. Instead of pairing it with the usual edgy pair of shorts or pants, I tried mixing it up a bit with my ruffled skirt. Now, my outfit is both masculine and feminine which makes for an interesting combination.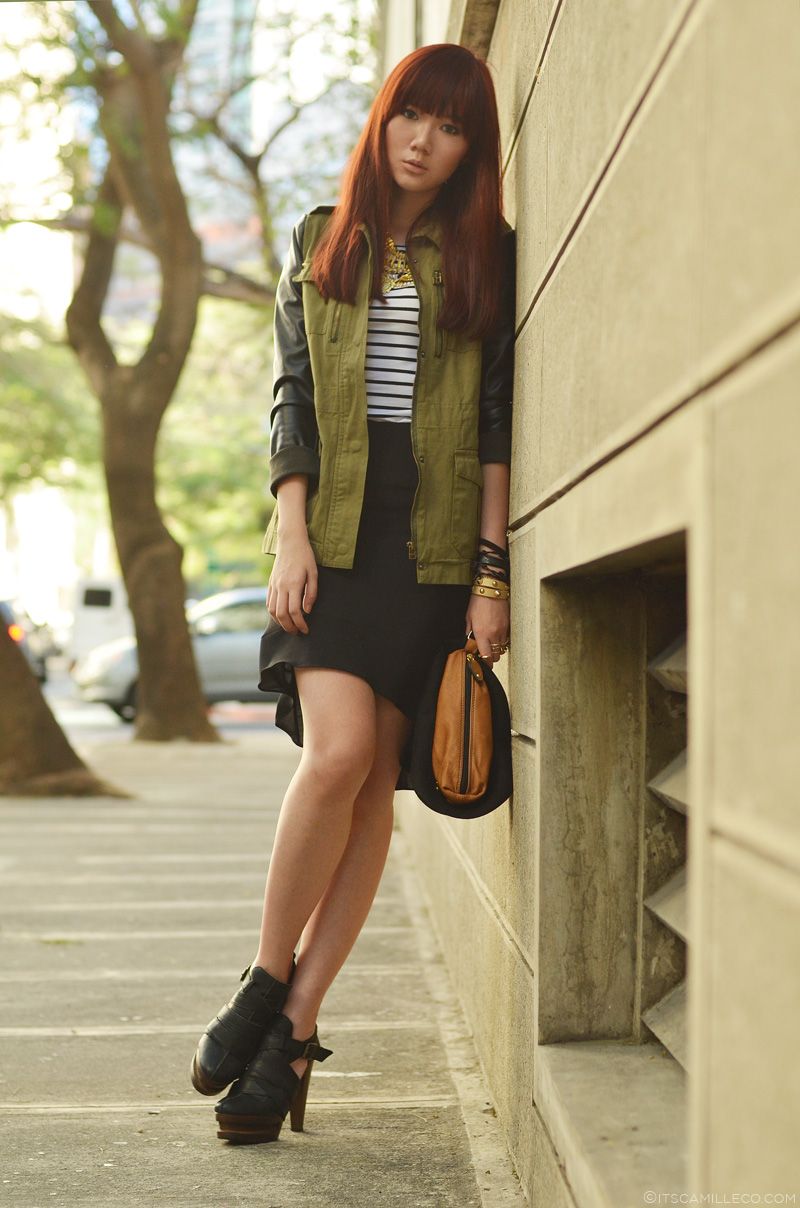 [button link="http://lookbook.nu/look/4595865-Bag-In-A-Hat" size="small" bg_color="#e5b3b9″ window="yes"]Hype this look on Lookbook.nu here[/button]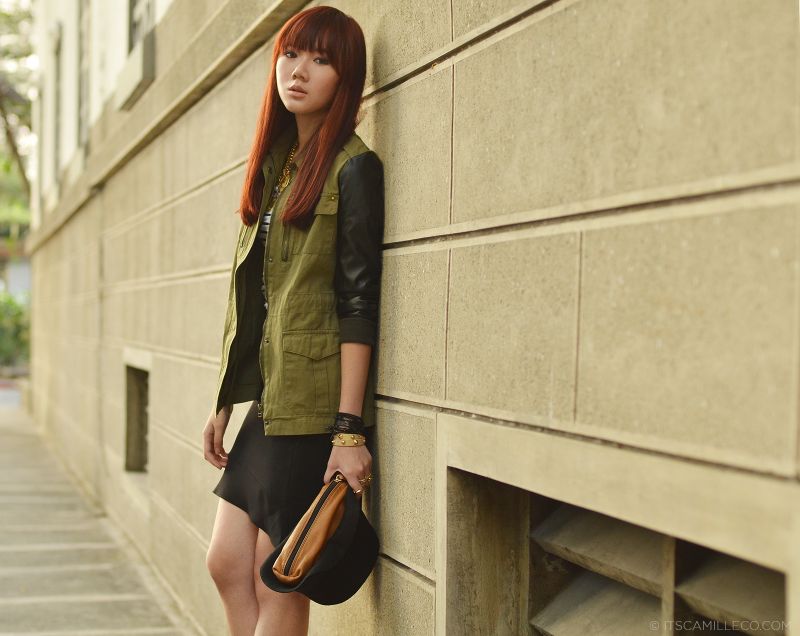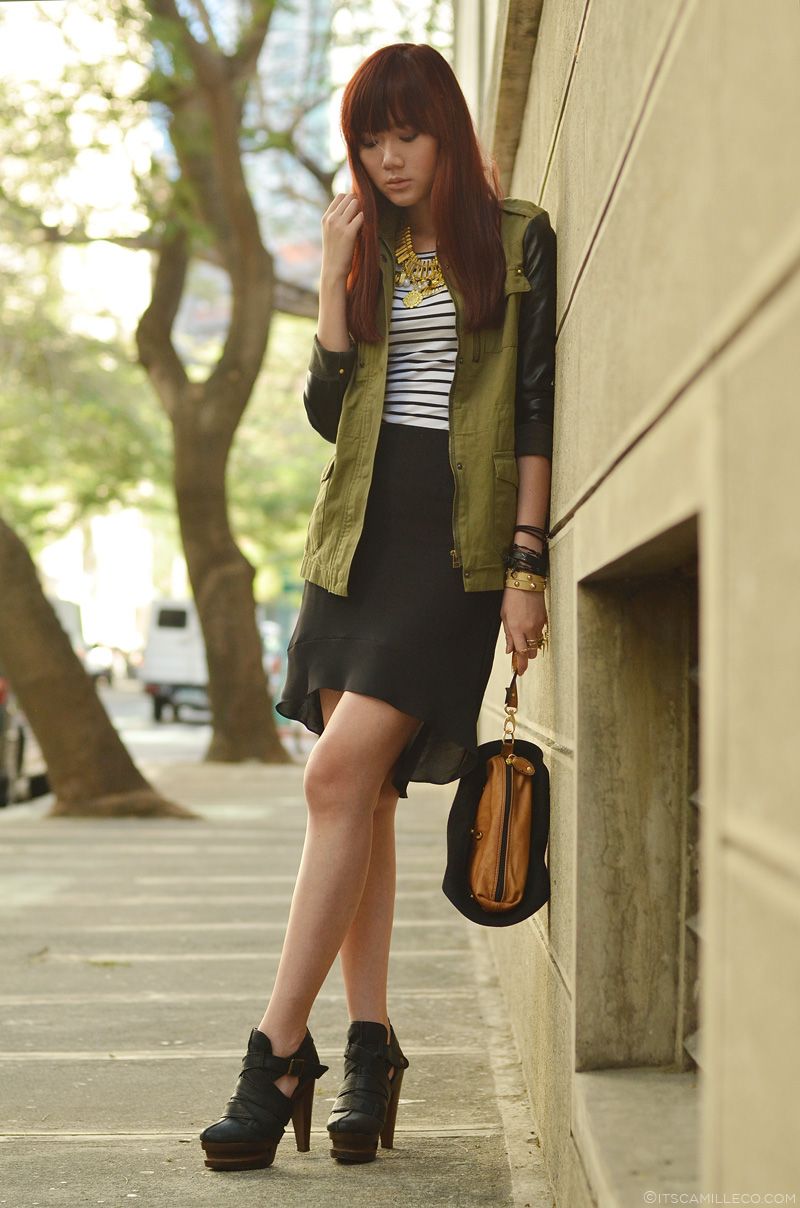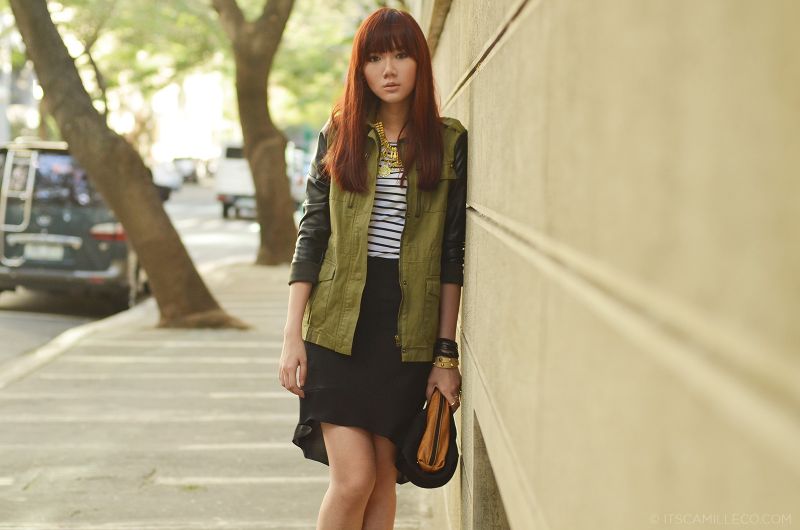 If you're wondering why the title, take a look at the clutch I'm holding. Would you believe that's a hat? It's a bag AND hat in one! Coolio!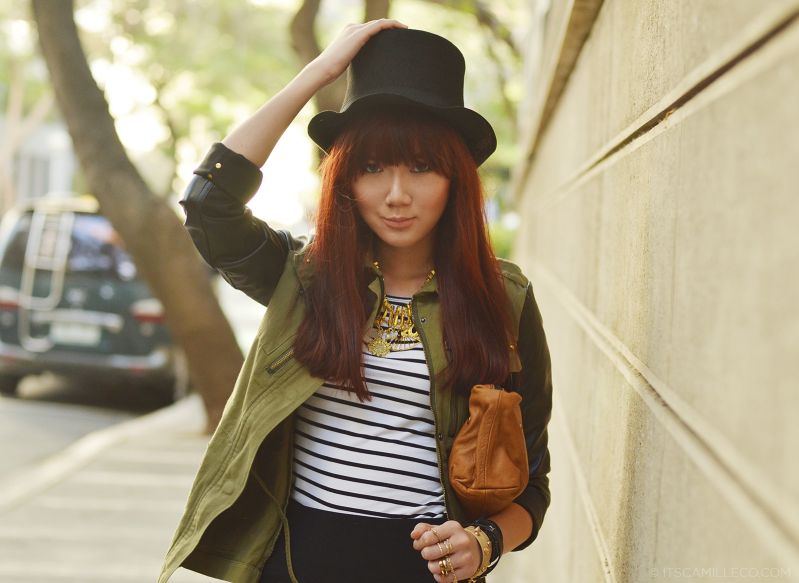 Tada! My black and brown clutch is now a black hat AND a brown clutch! Nifty, right? Let's say I was strolling down a park and the sun was hurting my head. Wait a minute, no big deal. Let me separate my hat from my clutch. LOL! So handy!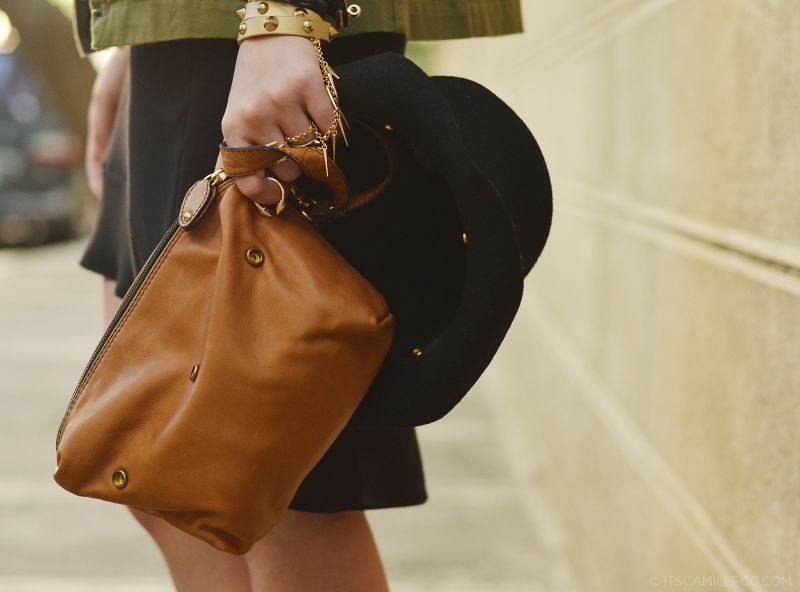 This is how they separate. They have these little buttons that attach them together.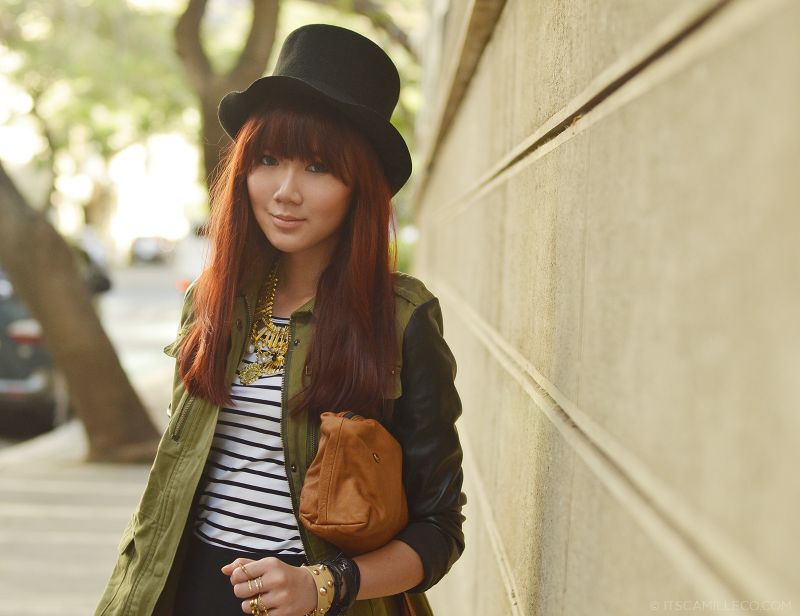 She Inside jacket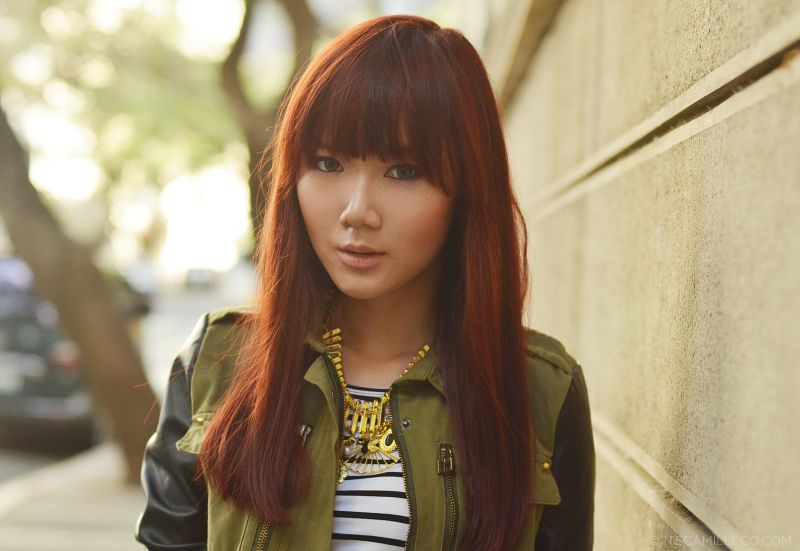 WAGW shirt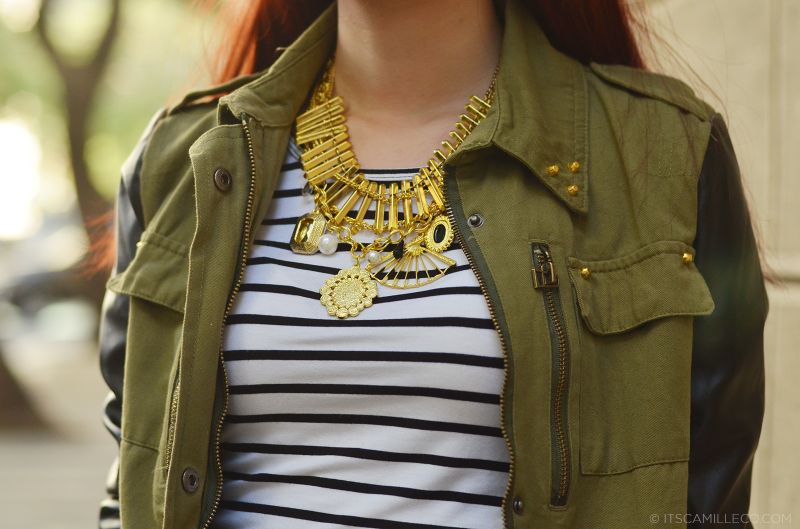 Kikay Matters gold bar necklace | SM Accessories gold and black necklace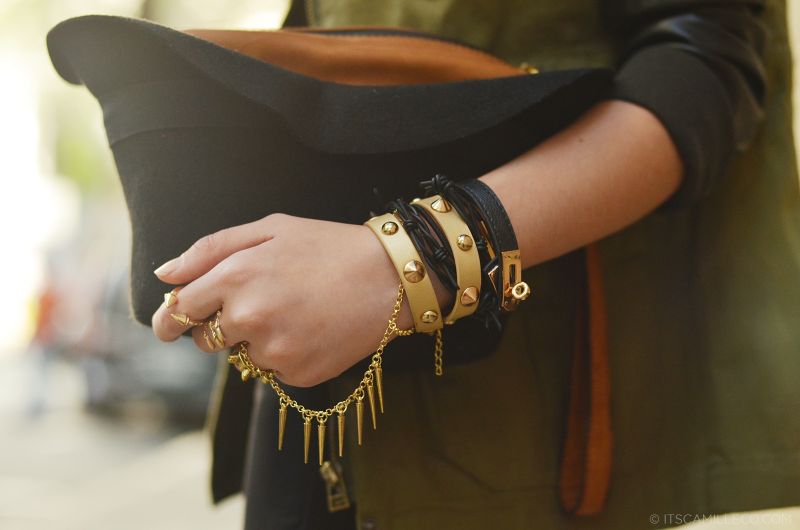 Les Envers hat bag (Website ; Facebook page) | The Lyra Shoppe rings | Kikay Matters leather cuffs | black knot bracelets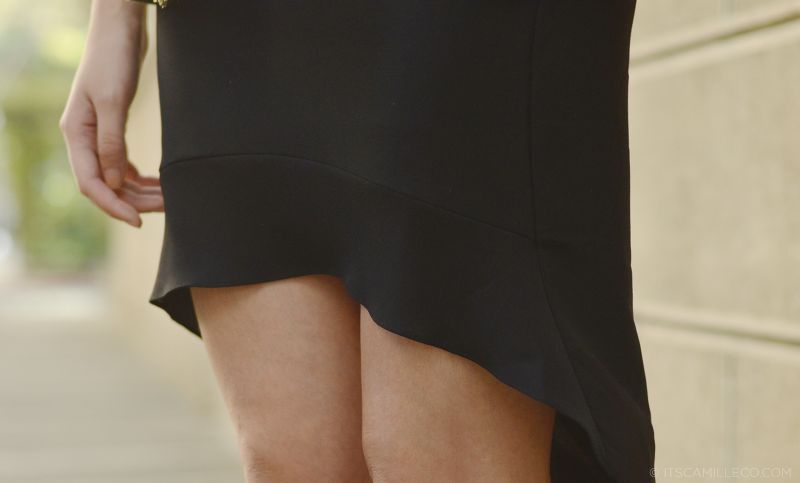 My Spirit Inc. skirt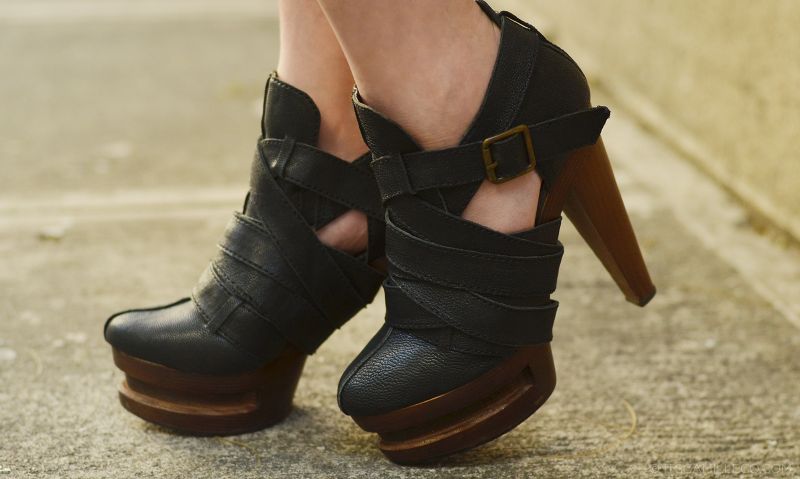 Jeffrey Campbell shoes