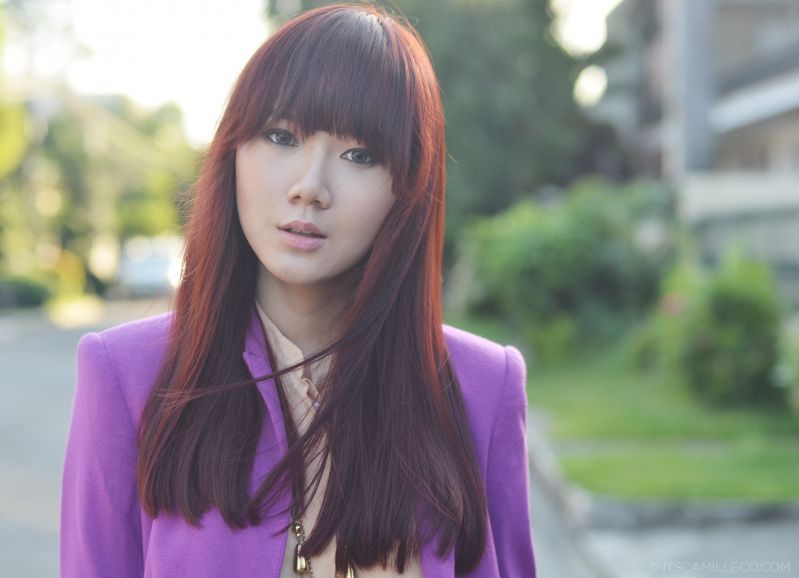 When I first saw my hair color, I thought to myself, "okay, that's it. I can no longer wear sweet pastels." Redheads always seem to be so edgy and fierce, I just couldn't imagine them in a color palette like this. But we all know how much I love pastels and feminine colors (well, come to think of it, I probably just like colors, period), the thought of not being able to wear them made me a little sad. I had to at least try and see for myself if it's time for me and pastels to break up.
I think it's safe to say we can continue on with our love affair. Thank God! I wasn't ready to say goodbye just yet. Plus, I hate restrictions when it comes to fashion. It makes me want to break them.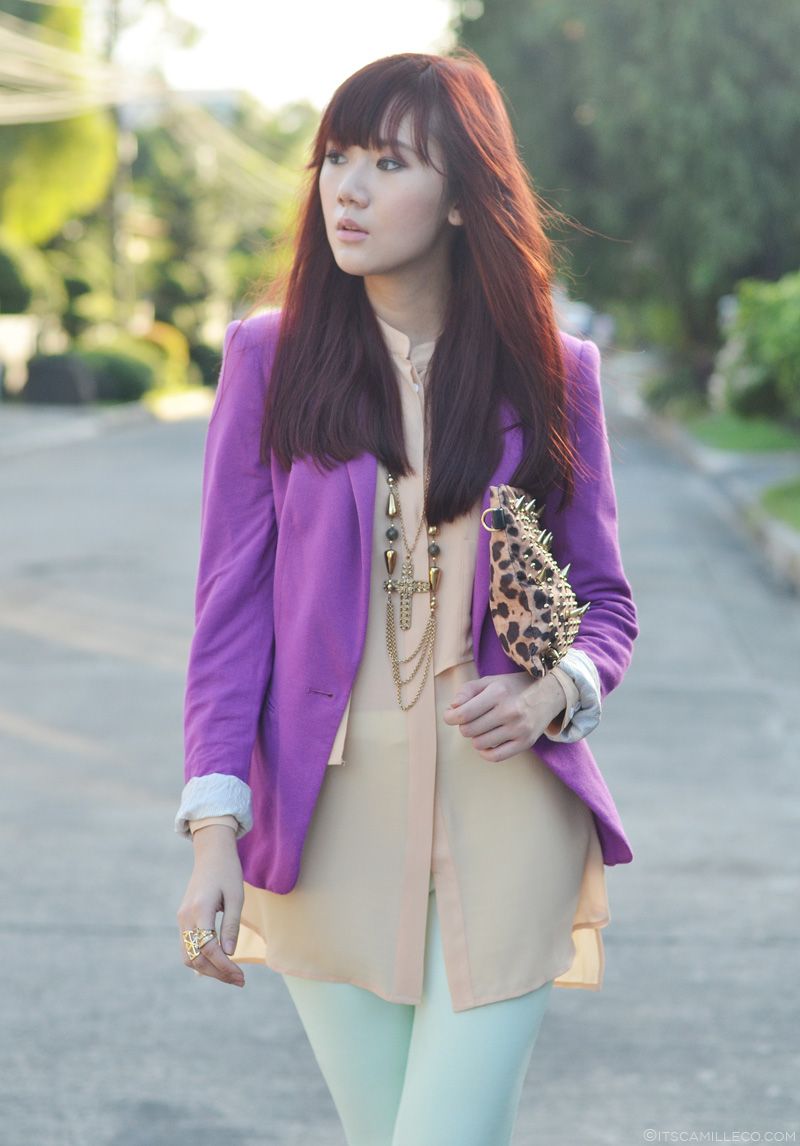 Since I already look like someone puked cotton candy on me, I added a little edginess to my look with this spiked leopard clutch I got from Pill. I AM IN LOVE WITH IT! Completely head over heels in love. (Pastels, don't get jealous. I have so much love to give. Big Love lang ang peg!)
The bottoms I'm wearing here are actually like thick leggings which is why I opted for this long chiffon blouse from She Inside. Girls, please do us all a favor and don't ever wear short tops with leggings. Please.
Please.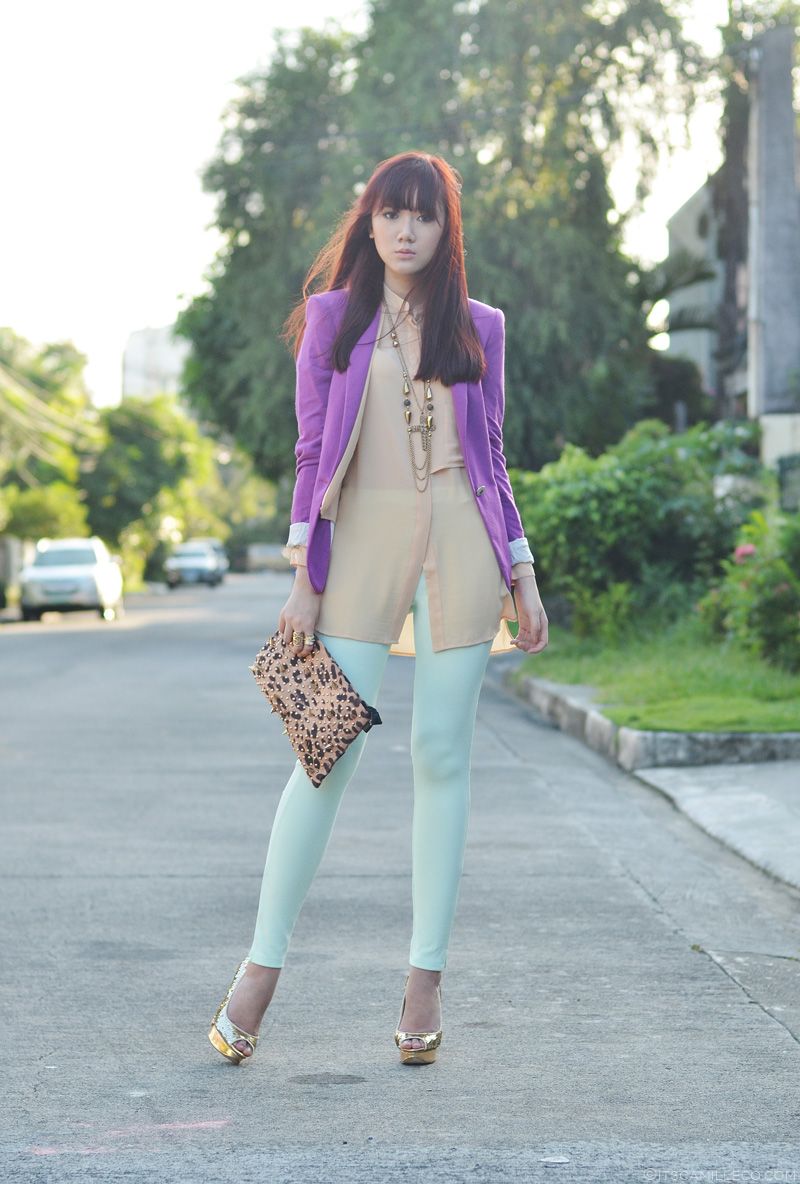 [button link="http://lookbook.nu/look/4559229-Pastel-Love" size="small" bg_color="#e5b3b9″ window="yes"]Hype this look on Lookbook.nu here[/button]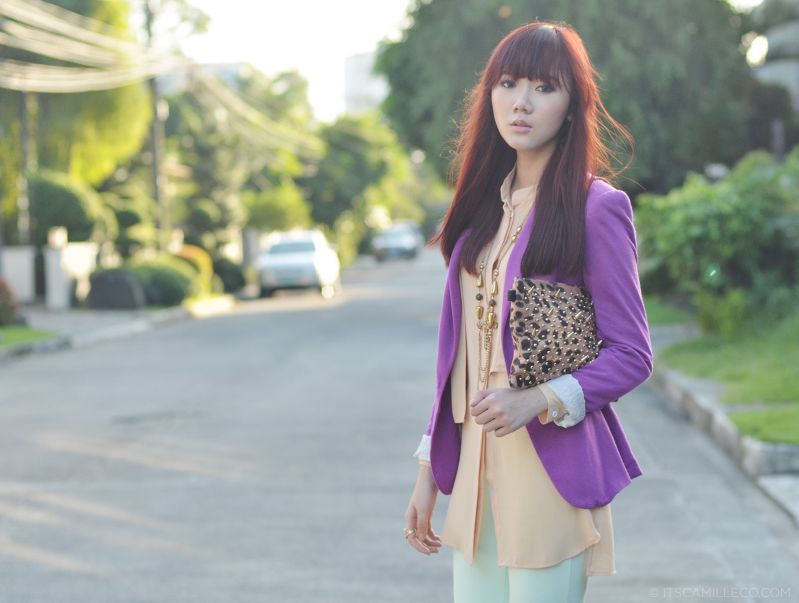 Zara blazer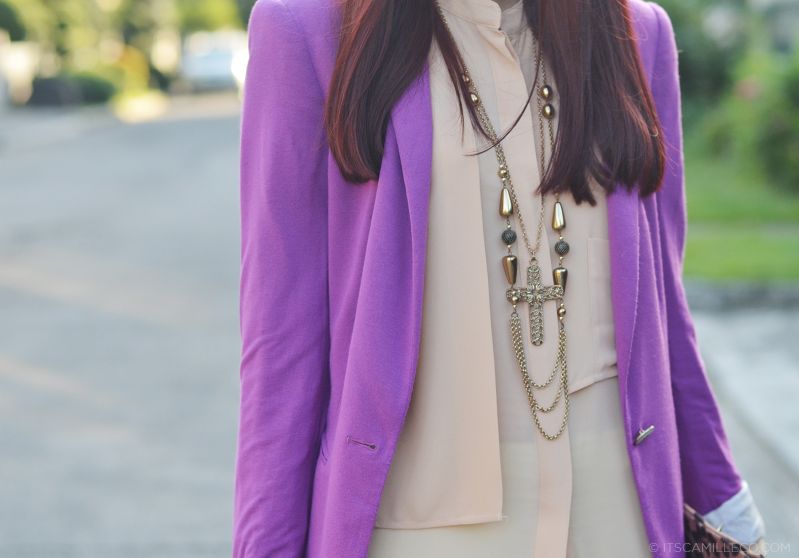 Thrifted long necklace | Mango cross necklace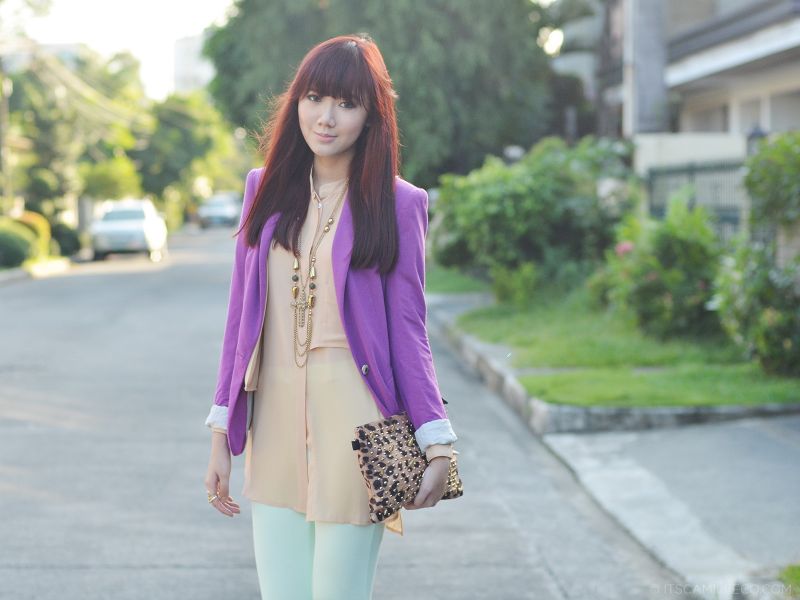 She Inside chiffon blouse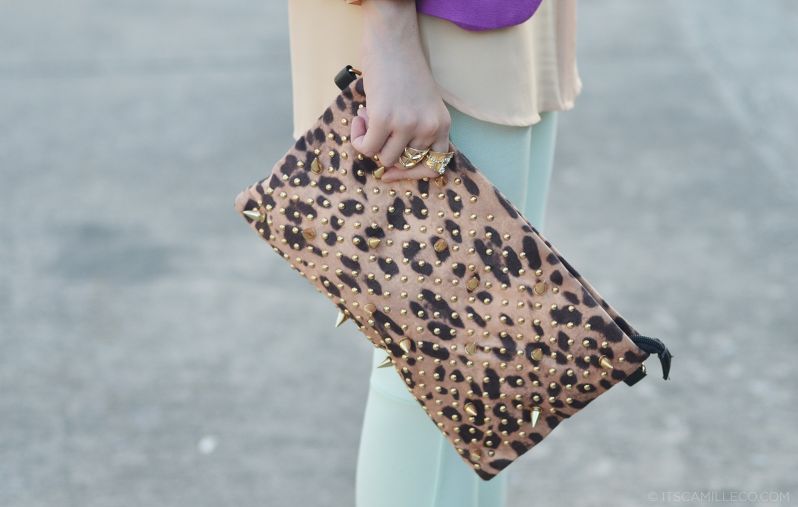 Pill clutch | The Lyra Shoppe gold ring | SM Accessories gold ring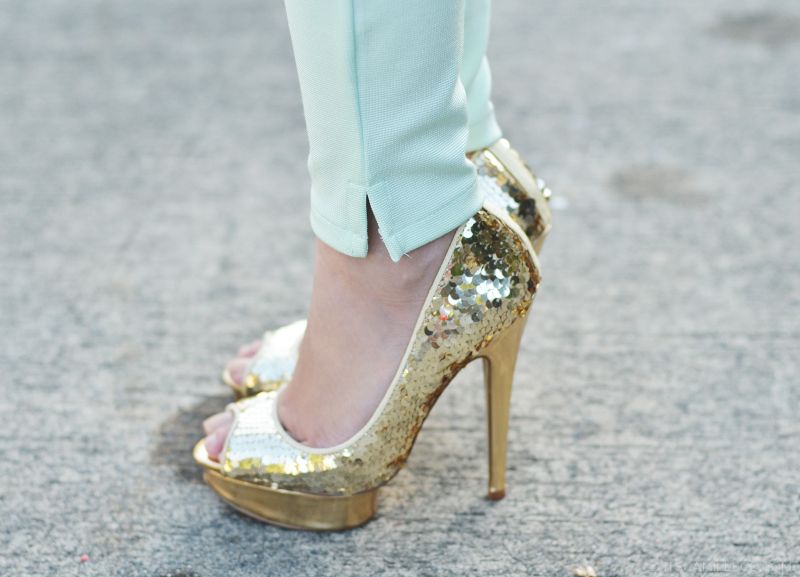 Aldo heels