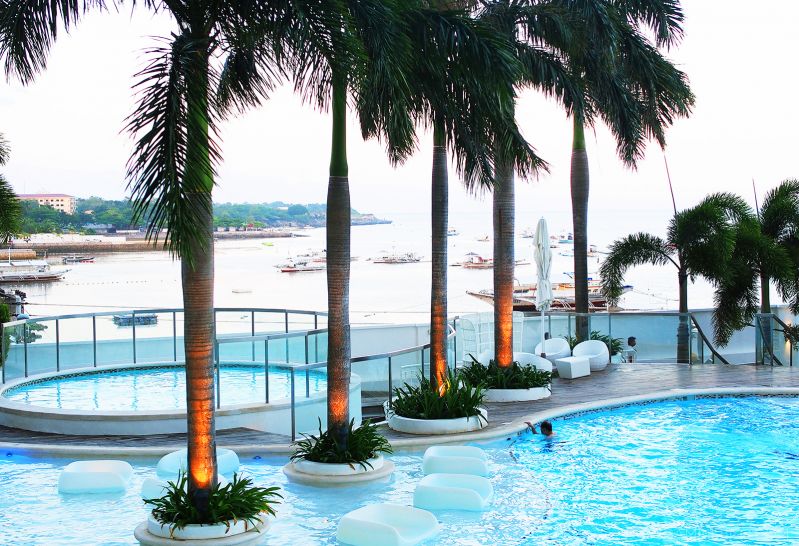 A few weeks ago, I, together with Laureen, was flew into Cebu by MAC Cosmetics for their Archie's Girls Collection launch. Fortunately, we had a free day so we forced our good friend Kryz who then forced her friends to take us to the beach. They ended up taking us to this newly renovated beach resort called Mövenpick which is just a good 30-40 minutes away from Cebu's city center if you travel by car. When we got there, we were blown away by how picturesque the place looked! For a minute there, I thought I was abroad! Infinity pools, jacuzzis over looking the city, white sand beach, an international DJ and a modern bar by the beach–everything was so impressive! It was just what I needed. It's my perfect escape, away from the hustle and bustle of Manila.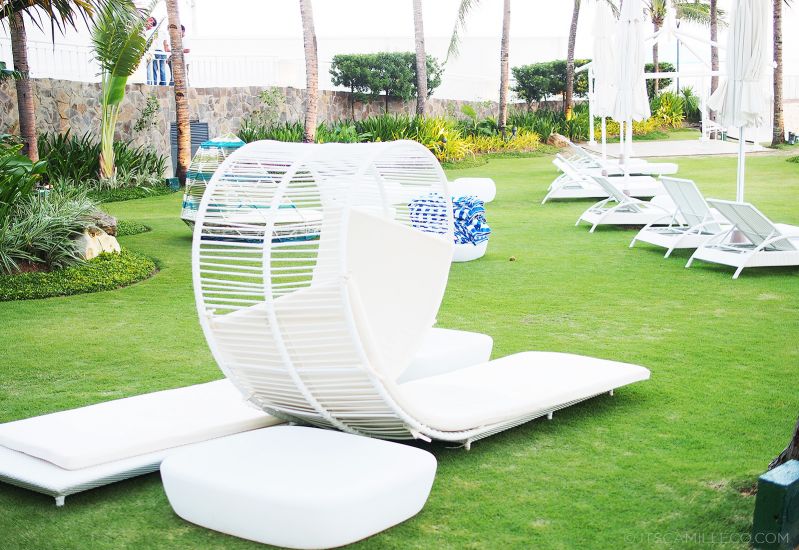 Sigh. How I wish Manila has something like this! Imagine having the luxury of relaxing by the beach, just minutes away from the city! Cebu – 1, Manila – 0.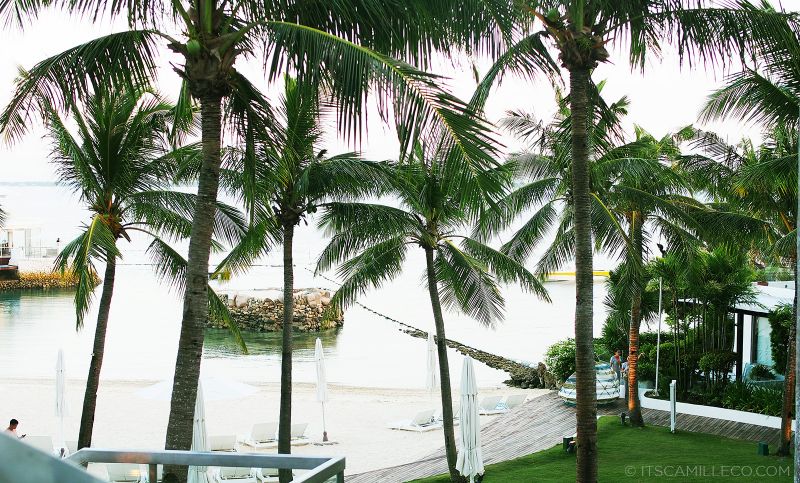 I'm sure a lot of you feel the same way–longing for the beach! Summer can do that to us. Even my shopping priorities are now beach-centric! I can't stop buying beach essentials! This isn't necessarily a bad thing though. I am going to the beach again, after all–Boracay bound this May! Woot!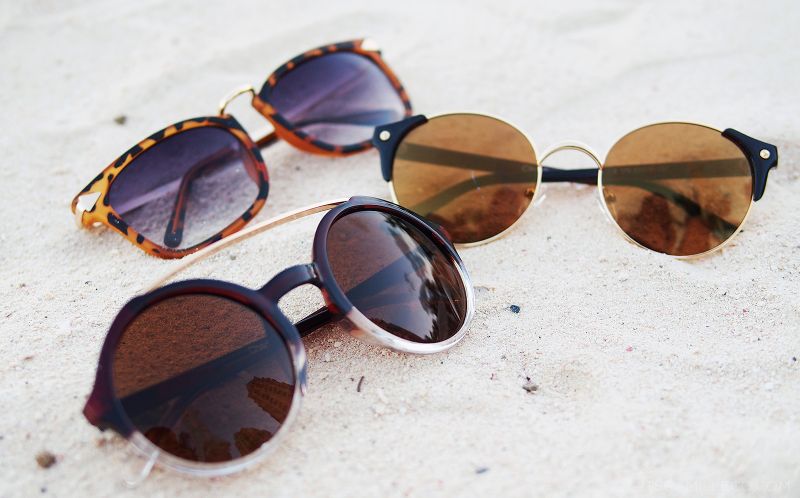 Anyway, I thought I'd share with you some of the new beach essentials I found like these hip sunnies from Charlie. I have a dozen or so sunnies from this brand. They're so affordable, which makes them even more beach-friendly. When you're out there on the beach, swimming and playing around, you need hassle-free, easy-to-handle sunnies that won't pain you every time sand gets in between your glasses or a light scratch is made. Don't you agree? Keep you Chanel sunnies safe and let Charlie take center stage. Besides, Charlie has all the coolest designs!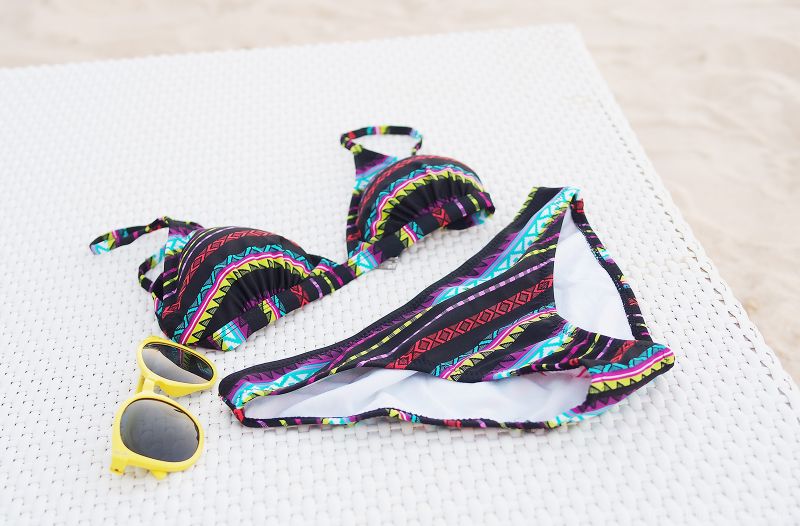 Aside from sunnies, of course, you've got to stock up on bikinis. I mean what beach trip is complete without new bikinis? I got this from Bayo. A pleasant surprise, I might add. I usually find it hard to look for bikinis from local shops due to my lack of…let's just say "blessing". This, however, is able to create the illusion that I'm not lacking as much in that area. LOL! Bonus points because it's in a print I love! It's the perfect addition to my sea of striped, floral, and plain bikinis. With such a fun and funky print like this, it's a match made in heaven with my yellow sunnies form Tomato!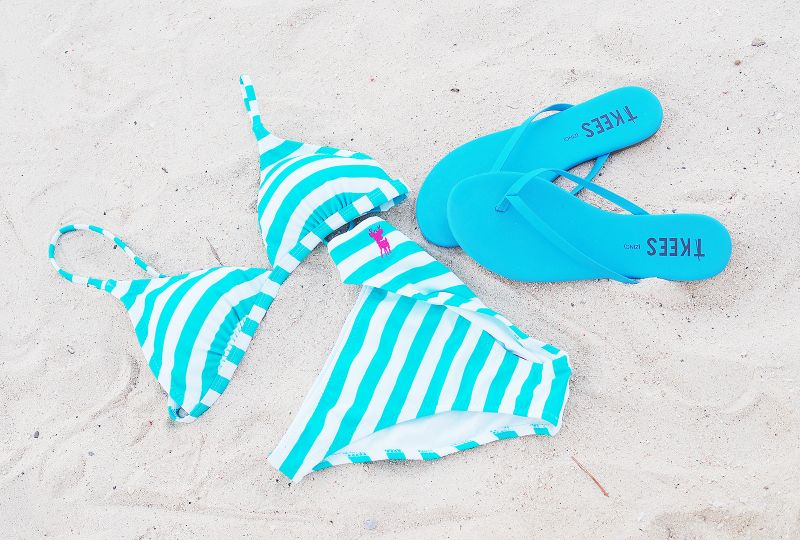 I may be entertaining aztec prints already but my love for striped bikinis will always come first. I have so many of these but still, I'll probably never grow tired of them. I've said it before and I'll say it again, summer =  stripes! This yummy seafoam green striped bikini from Bayo is so cool and pleasant to the eyes, even the scorching hot sun is no match. It goes so well with my aqua-colored Tkees flipflops too! Ahhh…summer colors!
I can't believe I've never owned a Bayo bikini before. They've got so many colors and prints to suit practically everyone! If you plan to shop at any Bayo stores to get a bikini or other summer pieces, you might want to join their free getaway to Boracay promo. Not just any getaway to Boracay, mind you, it's a free trip for 2 at Discovery Shores! Did that get you attention? Read on below to find out how you can join. It's so simple!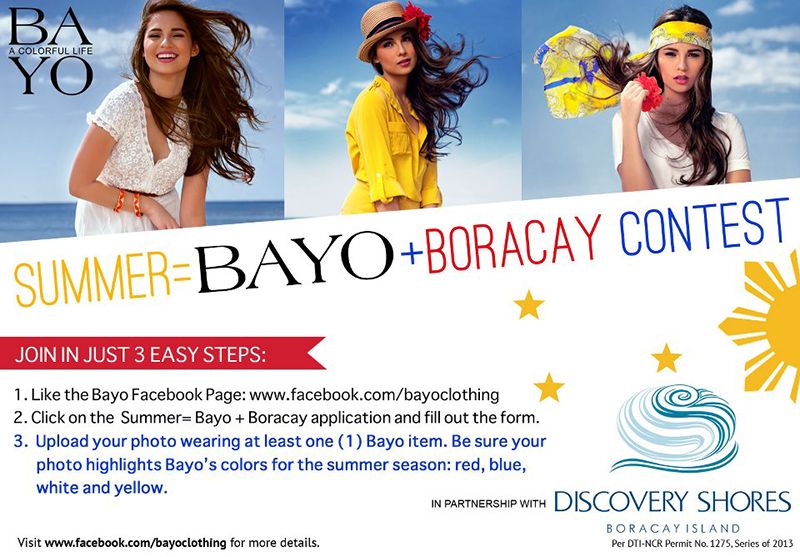 Deadline for entries is on April 5, 2013, so hurry! You've got 5 days to go! For more info, visit Bayo's Facebook page here and follow @bayoclothing on Twitter. Good luck! Who knows, we might even bump into each other in Boracay!