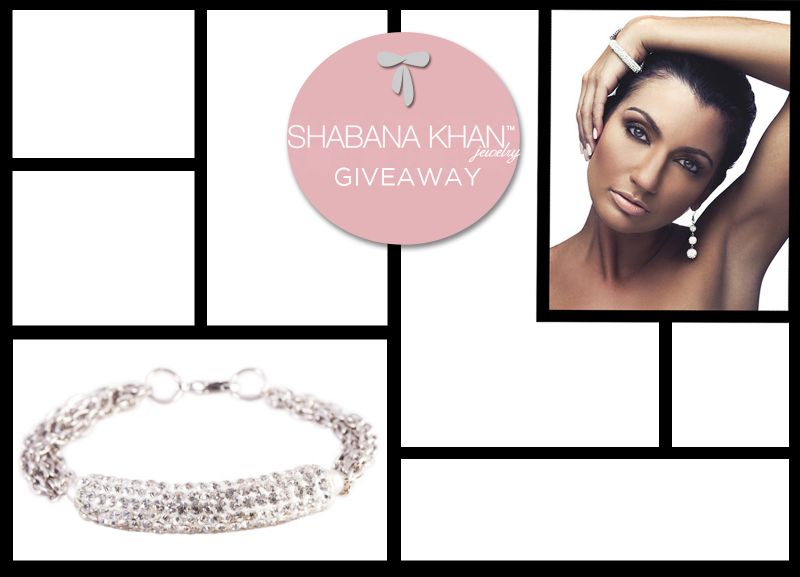 Meet Shabana Khan–a luxury jewelry designer based in Los Angeles. The self-taught designer has been obsessed with fashion ever since she was a small child being reared in Manhattan's fashion district, where culture and diversity are at a premium. Convinced that jewelry unlike other wardrobe staples requires a personal connection to the wearer, Shabana decided to fuse her personal philosophies and passion into her debut collection that merges her East meets West aesthetic, using bold color, hearty detail, and timeless elegance. I actually have a ruby necklace from her collection which I can't wait to show off to all of you. She sent it together with this beautiful bracelet pictured above. Sadly, I don't get to keep it because this bracelet is for one lucky reader–meaning you can win it! (I hate you future winner of this giveaway. Pfft. Just kidding! Haha!)
So are you ready to snatch this bracelet from my hands–I mean, win this bracelet? (Clearly, I'm bitter.) Here's how you can join:
Follow me on Twitter and Bloglovin'. If you don't have these accounts, it's easy to make one!
Like Shabana Khan on Facebook and follow her on Twitter.
Leave a comment below with your name, twitter name and link to your Facebook profile.
Tweet this: "I want to win the beautiful bracelet from LA-based luxury jewelry designer Shabana Khan on https://itscamilleco.com! #ItsCamilleCoGiveaways"
Deadline for entries is on March 31, 2013 at 11:59PM. This contest is open to Philippine residents only. It's the usual drill! Winner will be chosen via Random.org and announced on the comments section below.
Good luck everyone!