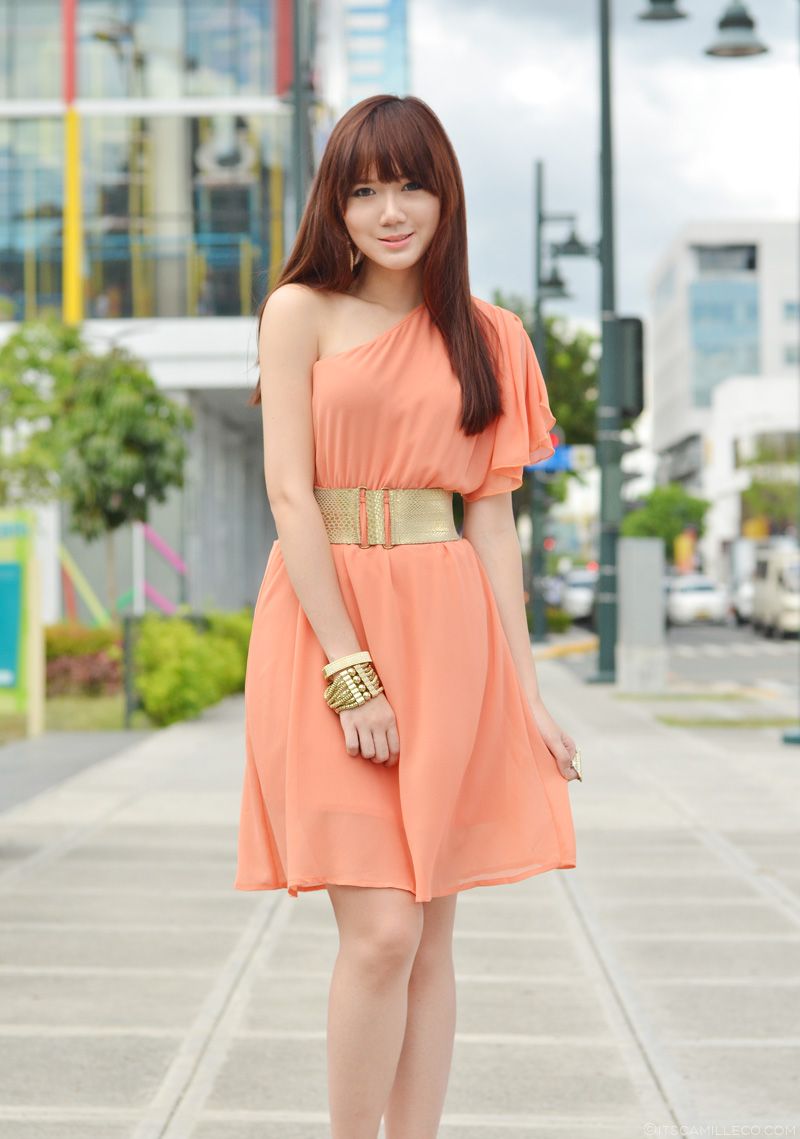 This is me, channeling a feminine wash commercial. LOL!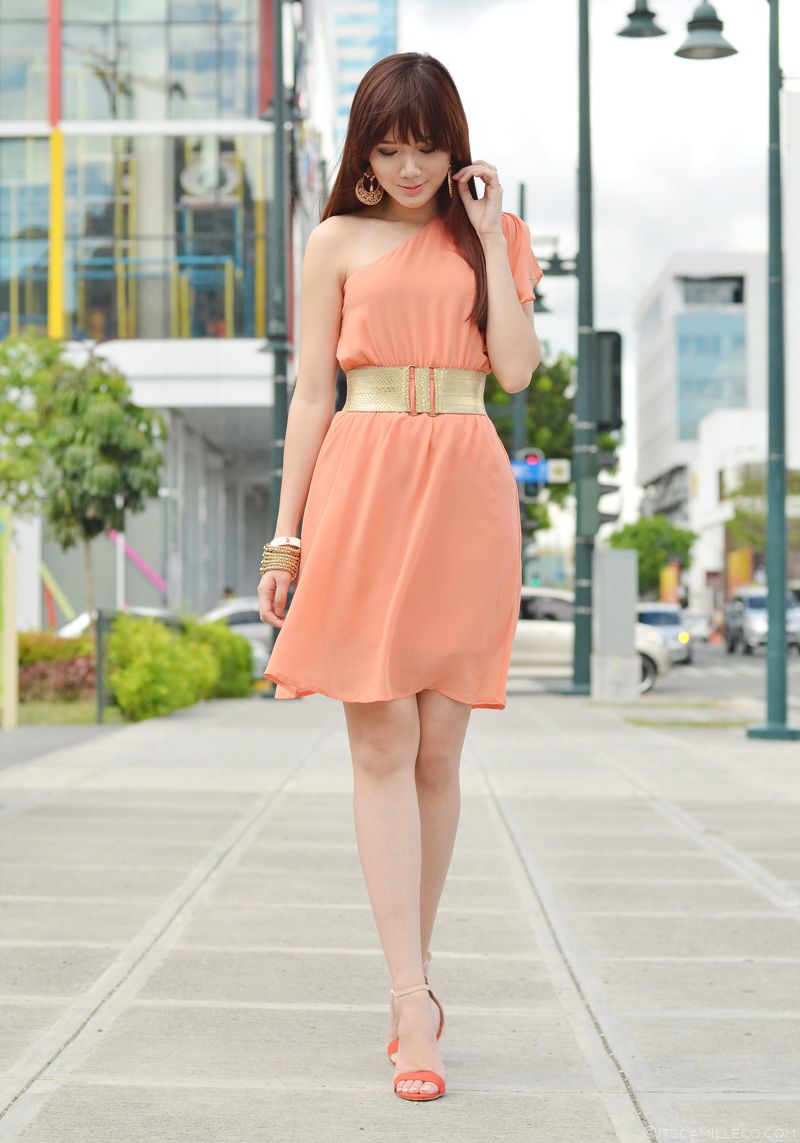 For those of you looking for dresses to wear to parties and special occasions, you might want to check out Cinderella's brand called C Women. They have a lot of easy to wear dresses that are perfect for simple and feminine girls. I chose this dress in particular because of its pastel peach color. We're already feeling the scorching heat of summer here so I can't bring myself to think of anything else, other than summer colors and light and breezy clothes.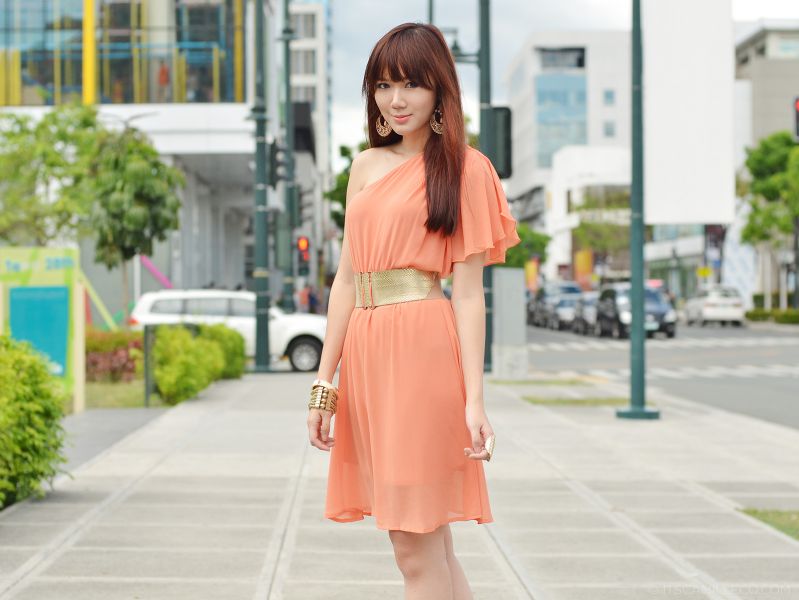 [button link="http://lookbook.nu/look/4719363-Everything-s-Peachy" size="small" bg_color="#e5b3b9″ window="yes"]Hype this look on Lookbook.nu here[/button]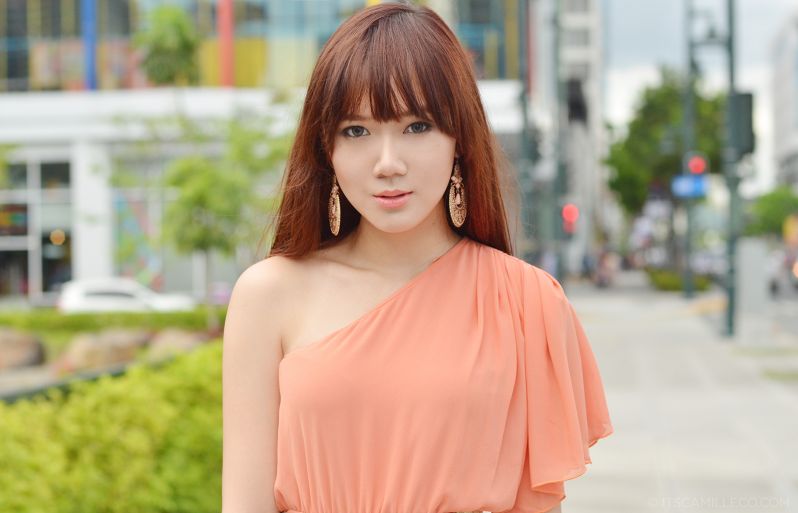 SM Accessories earrings 
H&M belt
SM Accessories rings and bracelets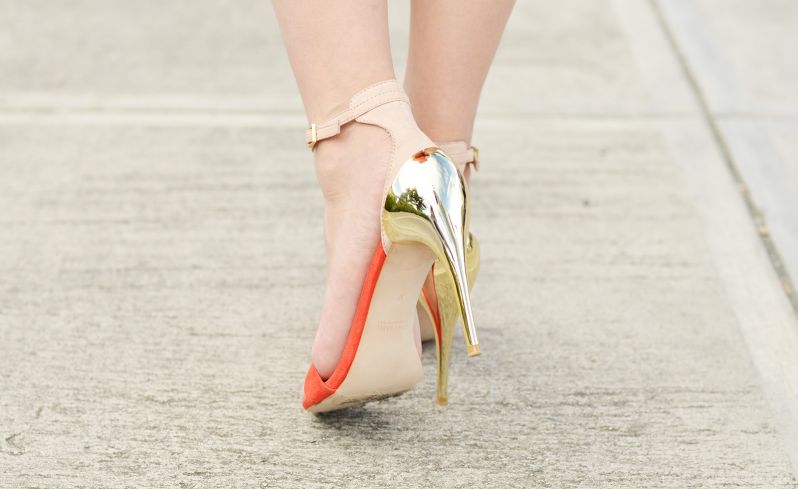 Zara heels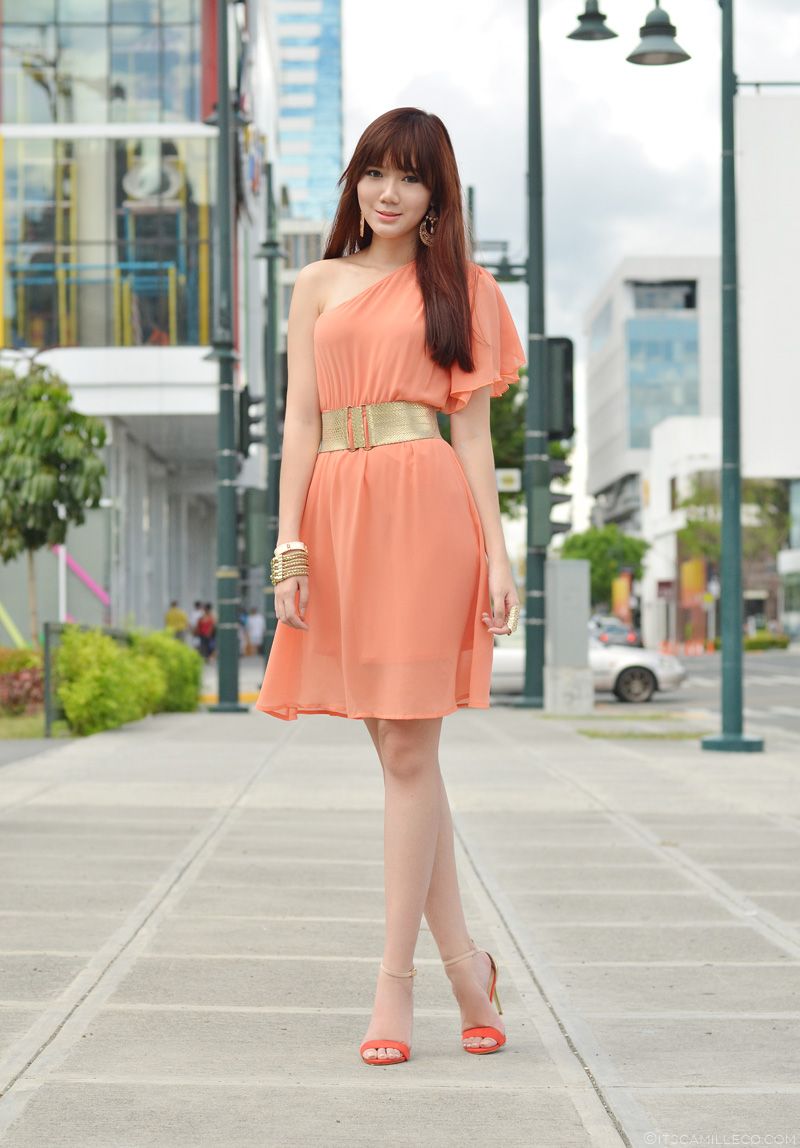 C Women dress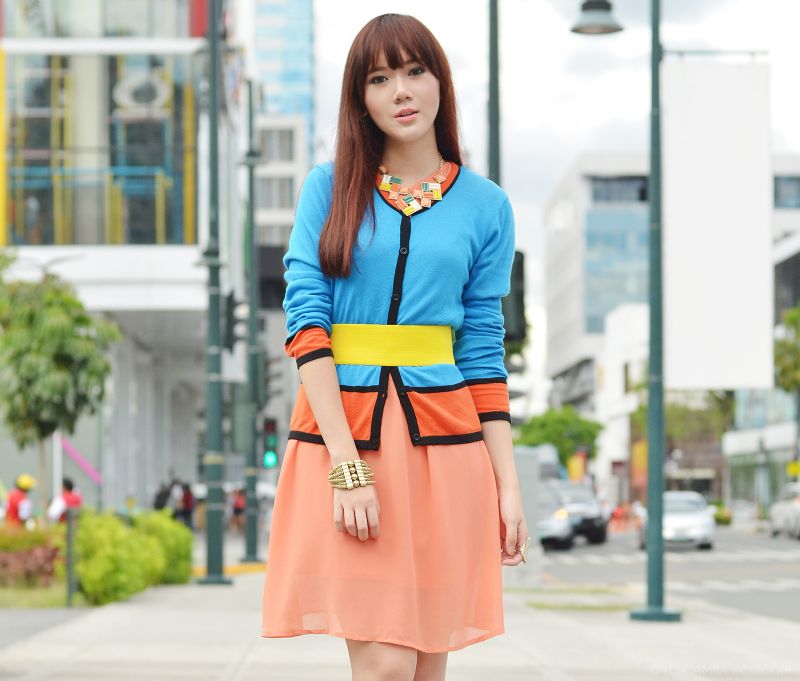 Kikay Matters necklace | C Women cardigan
C Women also has a lot of other pieces perfect for yuppies so I figured I'll show you another look you can wear if, for example, you're coming from the office or school before you hit a party. Of course, you can't wear this dress alone. You have to make it a bit more fitting for school or the office. This is where the power of layering comes in. Take a cute cardigan like this and color block! If the cut of your dress is asymmetric like mine and you don't like it showing its neckline, add a necklace to cover it. You're all set!