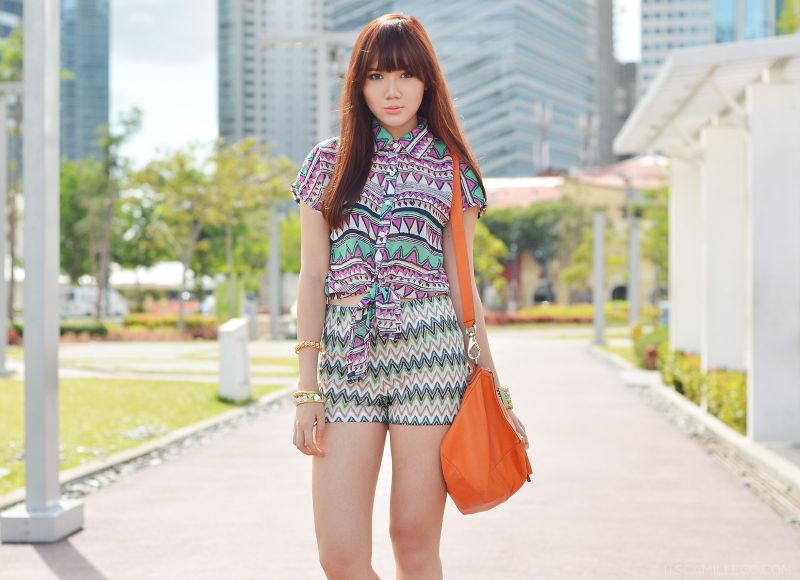 Does my outfit make you dizzy? So many zigzag patterns in one outfit can do that to you. I just couldn't help not matching these 2 pieces together when I first saw them at Cinderella's brand, Seventeen.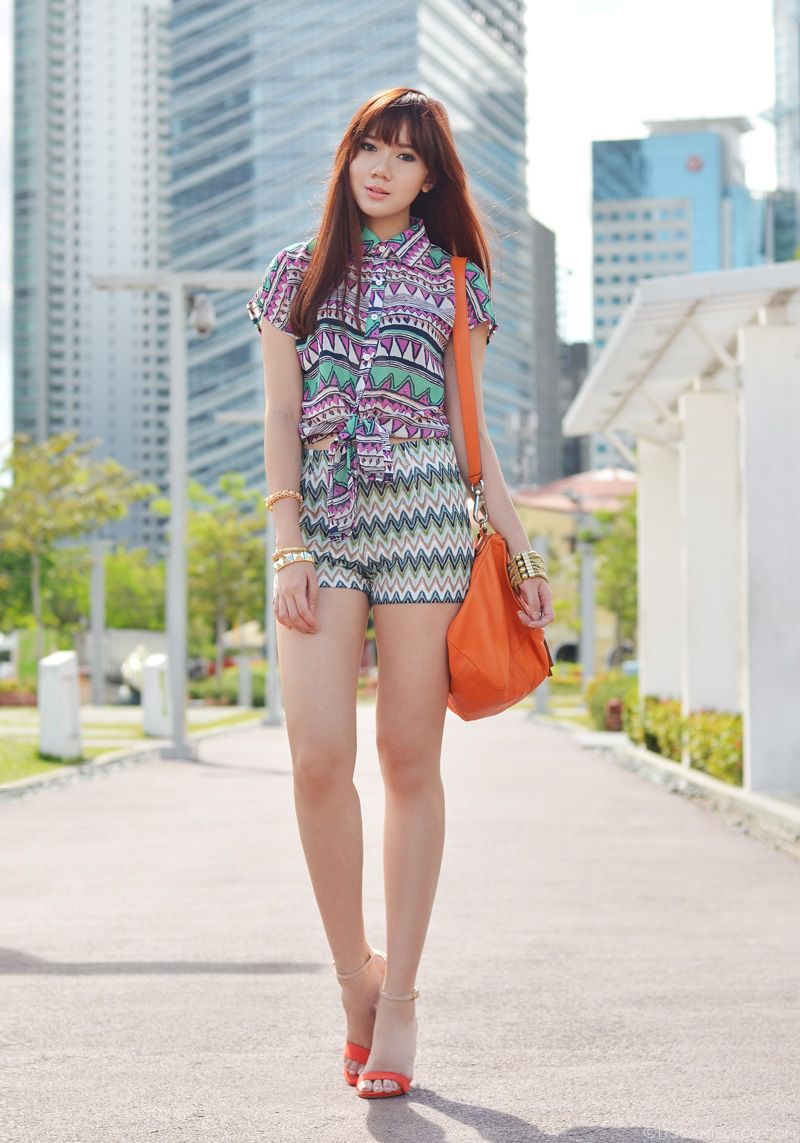 If you're looking for summer pieces like these, Seventeen has tons of them! From tribal patterns to animal prints, neon colors and ombre styles, Seventeen has them all. Out of all of the items there though, I chose these 2 because, as I've mentioned, they seemed perfect for each other–a match made in heaven. And besides, you know how I love doing print on print.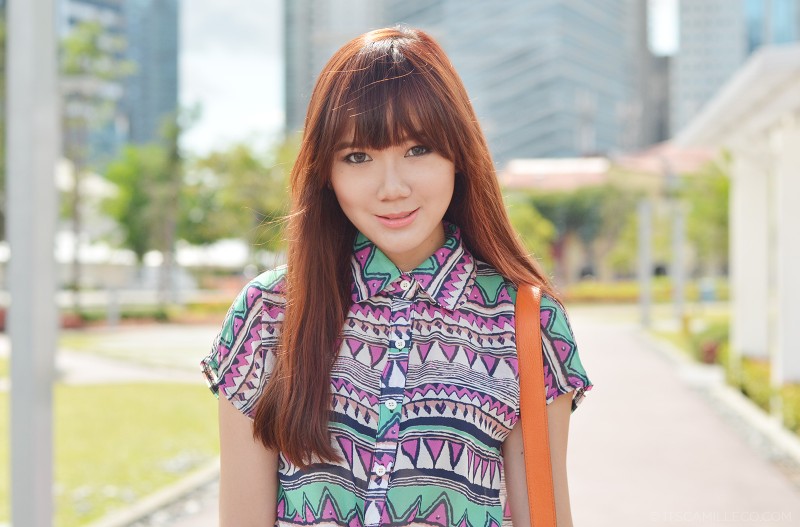 Tops like this are practically made for the beach. They're my favorite kind of cover-up–buttondown, cropped and has ends that you can tie into a knot. I find it so cute whenever girls wear tops like this. It looks sexy but wholesome at the same time.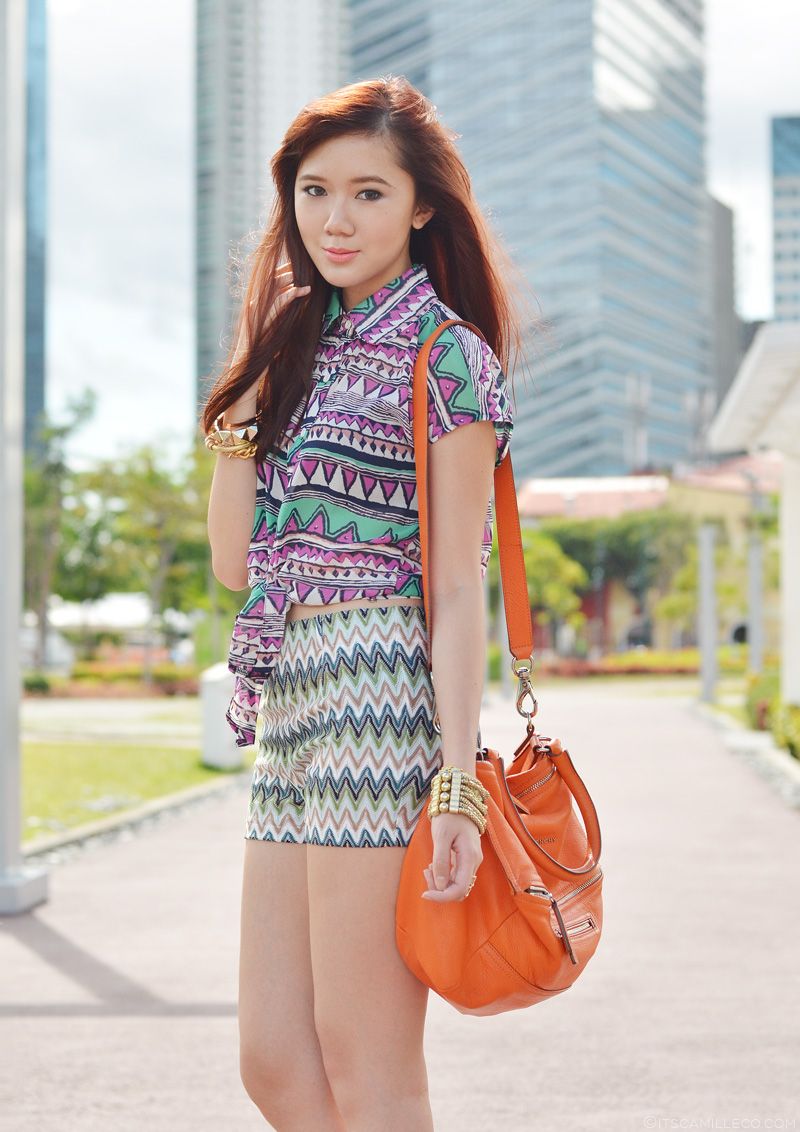 This pair of shorts, on the other hand, reminds me so much of Missoni. So if you want a look for less version of that, get these shorts instead! They're easy on the eyes AND wallet! But if you can't handle too much print in one outfit, you can always go for pastel or neon bottoms for your summer look. Seventeen has tons of yummy-colored shorts and pants you will die for! They actually have a promo now until May 31. For a minimum purchase of P1,000 at Cinderella stores, you can get a raffle ticket and instant freebies!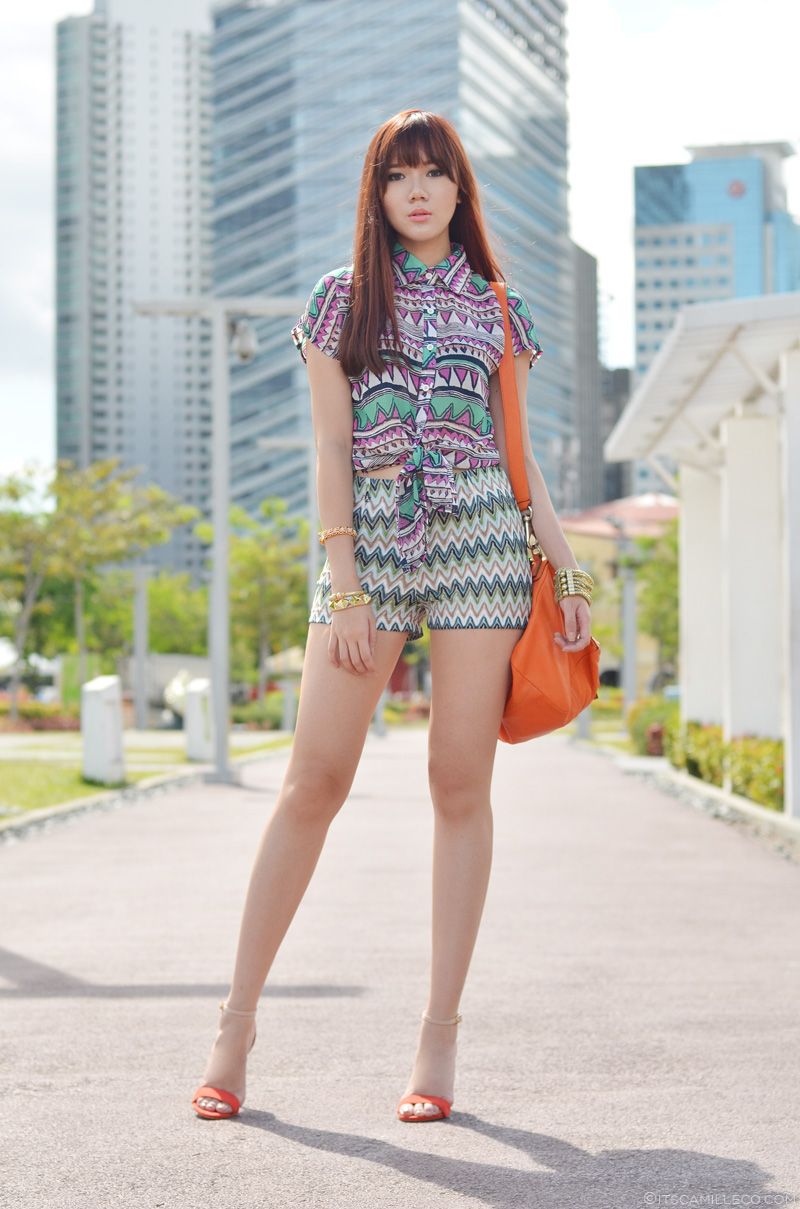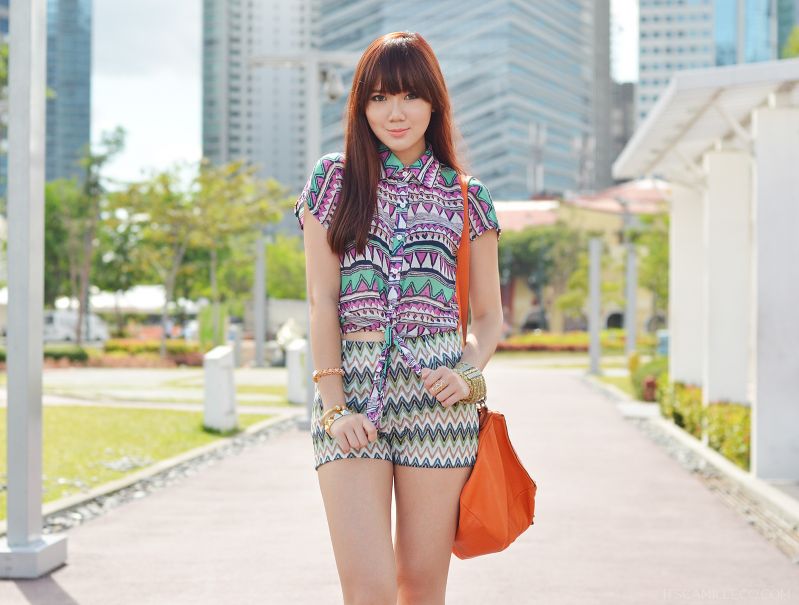 [button link="http://lookbook.nu/look/4725387-Jagged-Edge" size="small" bg_color="#e5b3b9″ window="yes"]Hype this look on Lookbook.nu here[/button]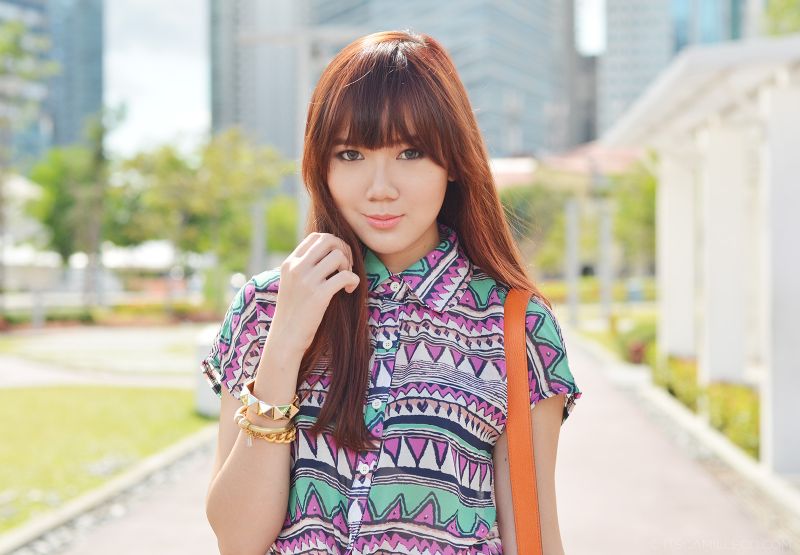 Seventeen top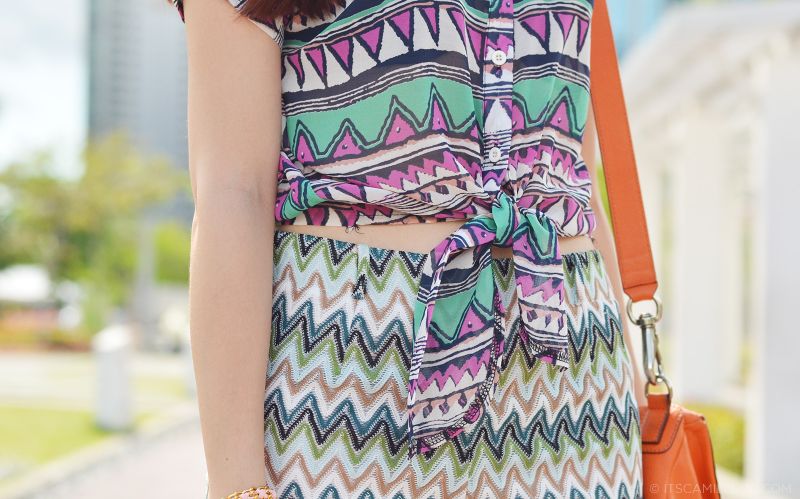 Seventeen knitted shorts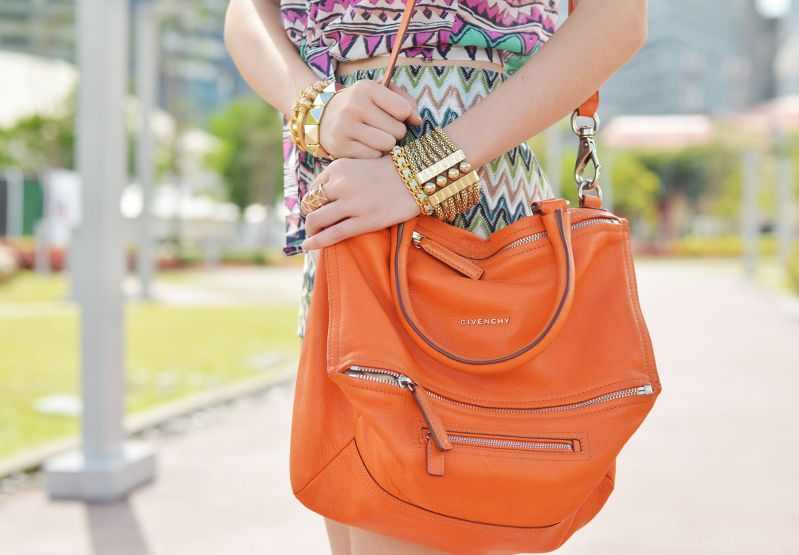 MikayLove braided chain bracelets | SM Accessories gold bracelet (thick) | The Lyra Shoppe ring | Givenchy bag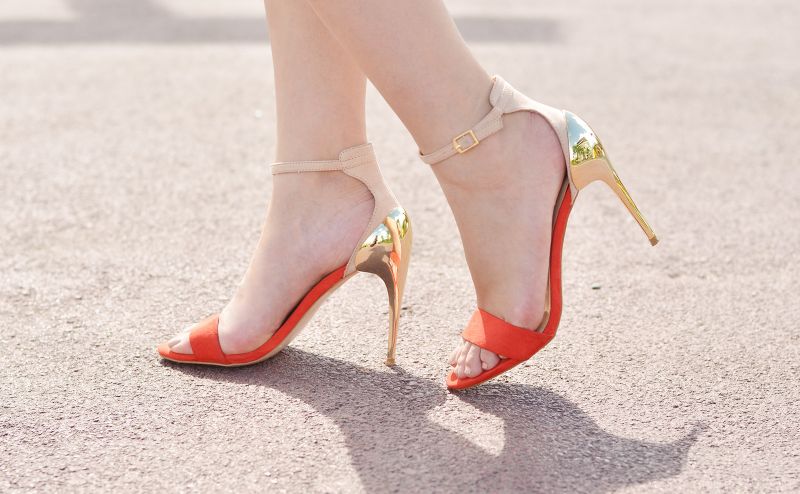 Zara heels