There's no such thing as summer breeze here in the Philippines. Whoever coined the term clearly hasn't experienced our hot hot hot summer here. (I just had to say "hot" 3 times to make sure I get my point across. LOL!) I'm sure I'm not the only one feeling the intense heat these past few days. To make it even worse, our weather has been so schizo. Thunderstorms one minute, scorching hot sunny weather the next.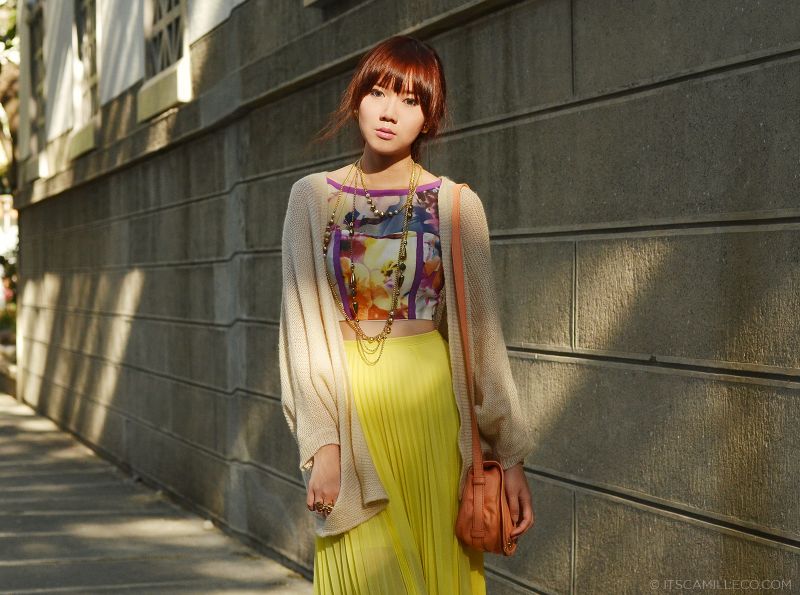 The day I wore this floral number, it was sunny all the way. But you see, I have trust issues with the weather. It has been known to fail me from time to time. And you know what they say–once trust is lost, it's hard to get it back… So the weather and I, we're working on it. LOL! For now, I still need my warm fuzzy cardigan to protect me from the weather's schizo tendencies. Ayoko magka-kabag!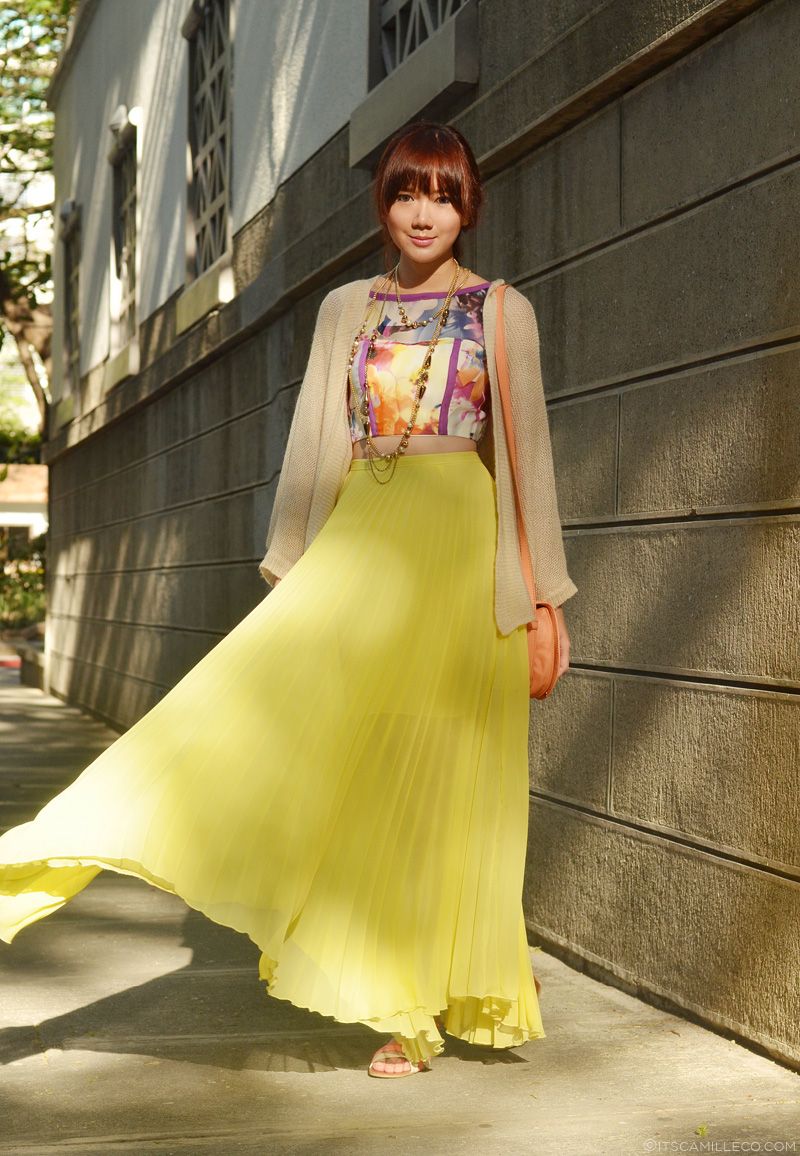 Not that there was a whiff of wind at all that day to give me a kabag. You see this wind underneath my skirt? That's all me. I twirled and swinged like there's no tomorrow to show my pretty skirt off to all of you. Gee, no thanks wind.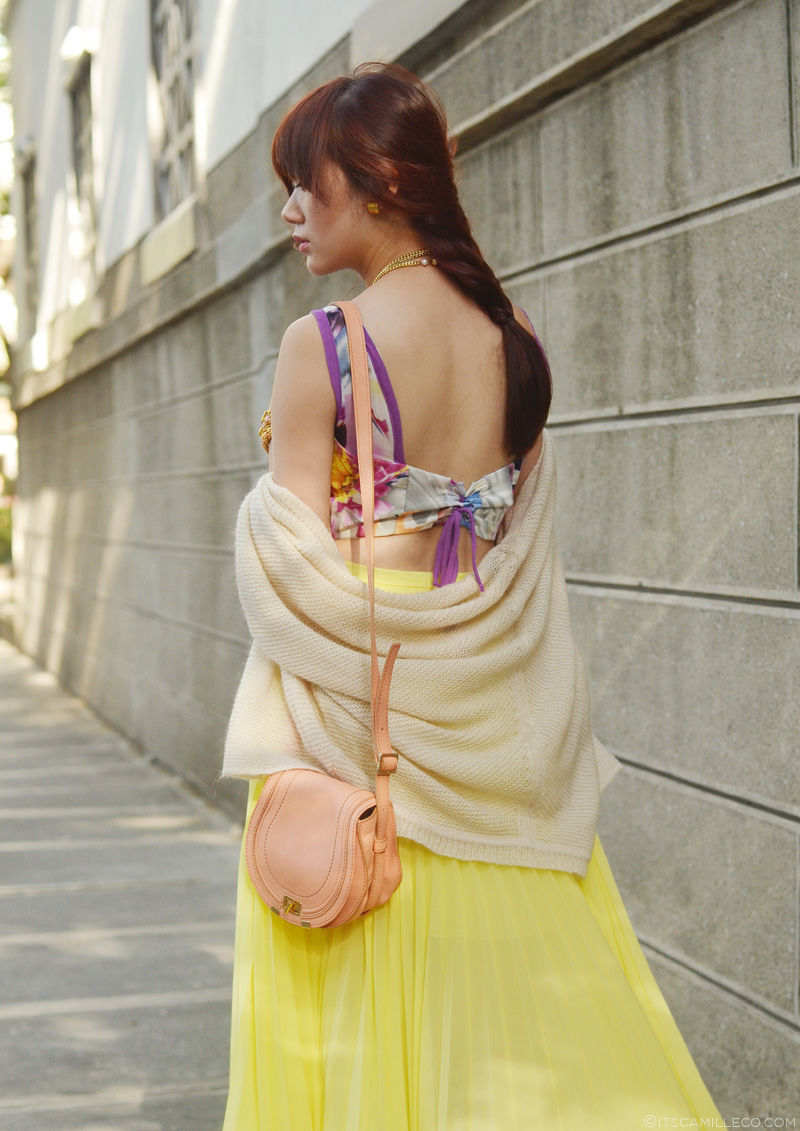 This is another reason why I had to wear a cardigan over my top. It's got a sexy back!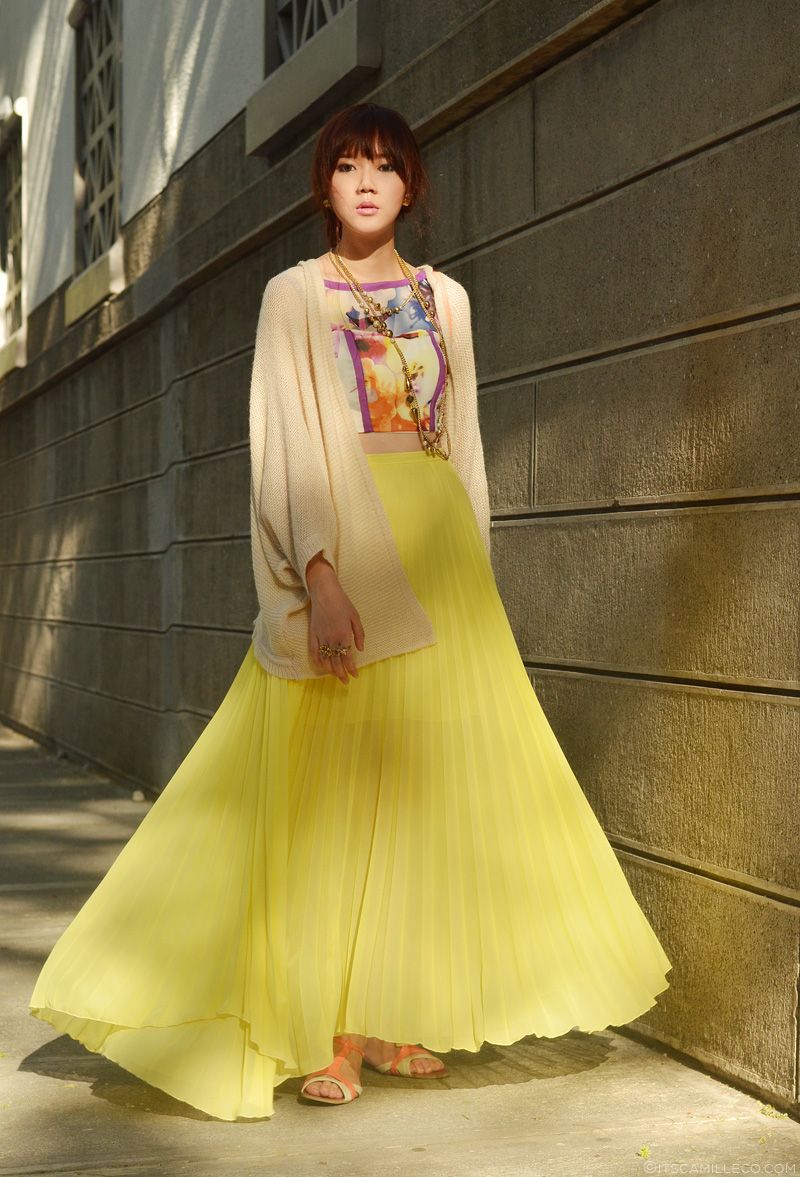 Cropped tops paired with maxi skirts are always so romantic and a little bohemian. To stay true to that vibe, I styled my hair in a loose braid and opted for long thin strands of necklaces. Styling my outfit this way made me look more carefree which is really the key to bohemian dressing.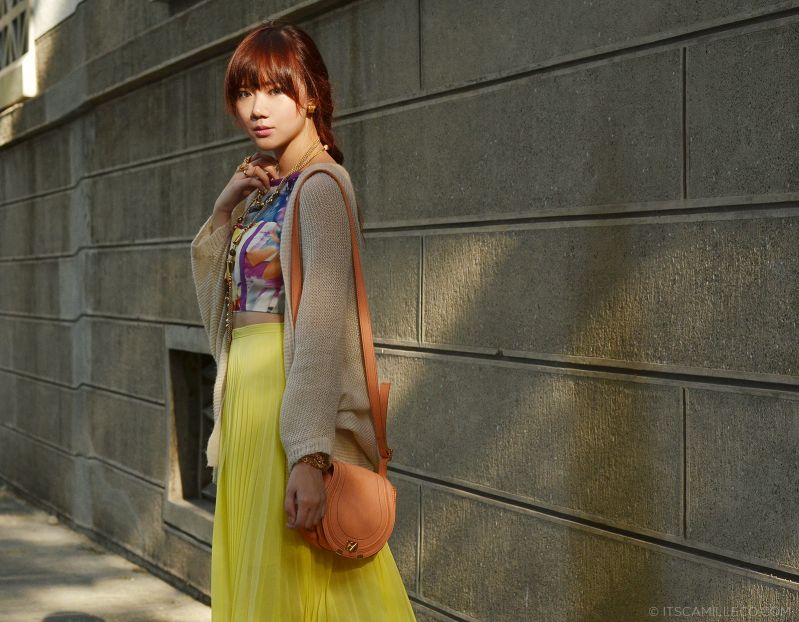 [button link="http://lookbook.nu/look/4729723-Summer-Romance" size="small" bg_color="#e5b3b9″ window="yes"]Hype this look on Lookbook.nu here[/button]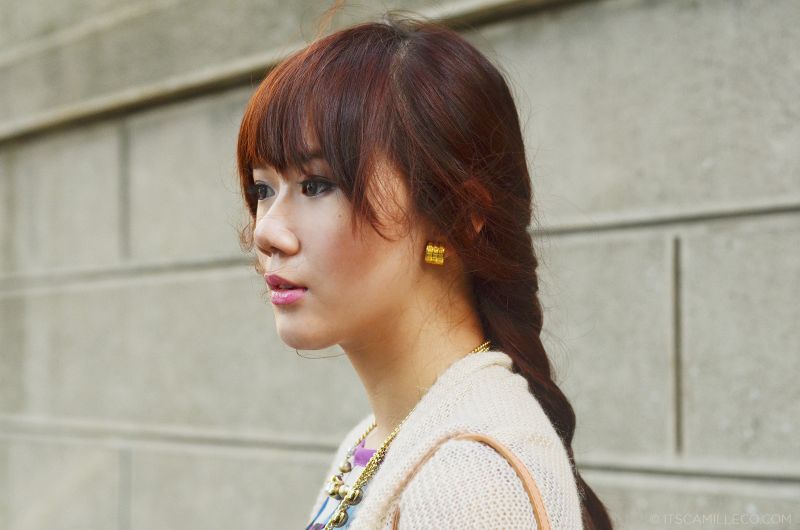 Vintage real gold earrings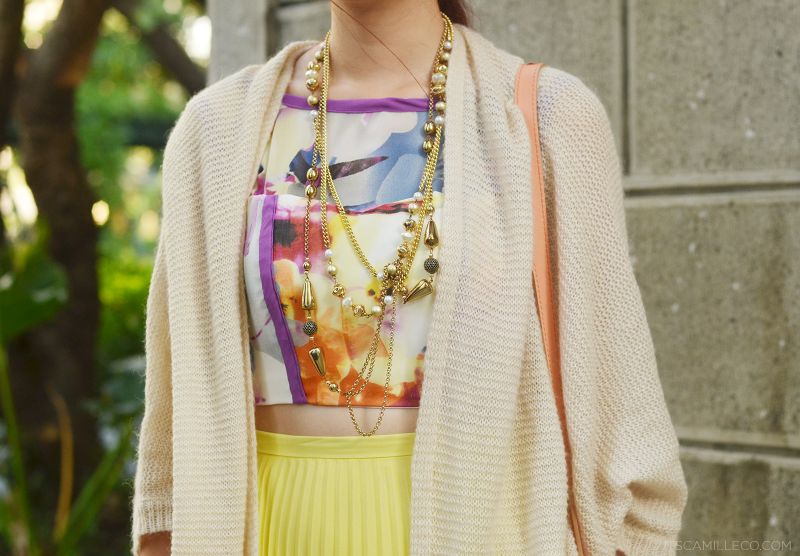 Thrifted necklaces | Binky cropped top | Topshop cardigan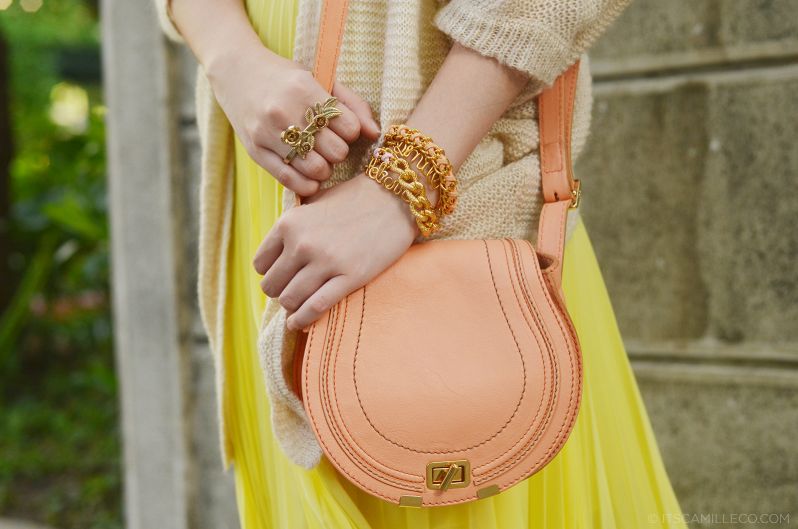 Chloe bag | Anagon "smile" and "believe" bracelets | MikayLove pastel colored braid and chain bracelets | SM Accessories ring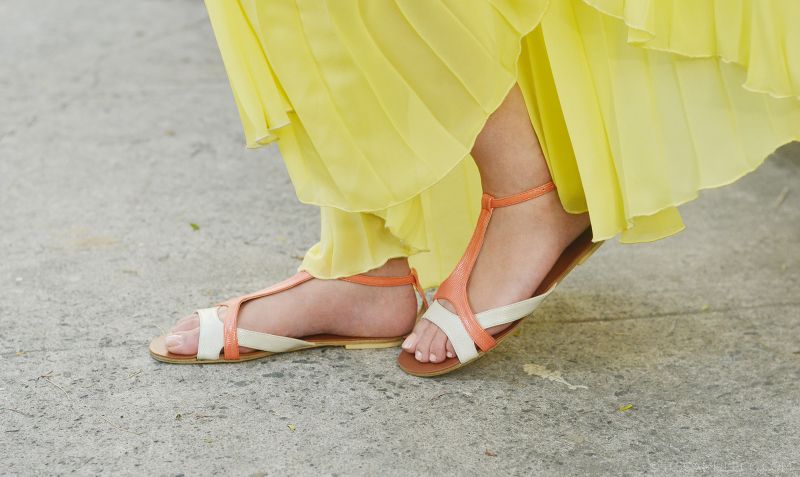 FortySeven flats
By the way, good news to petite girls! FortySeven caters to girls with small feet. If you're tired of scouring for stylish shoes at the children's section, you might want to check them out!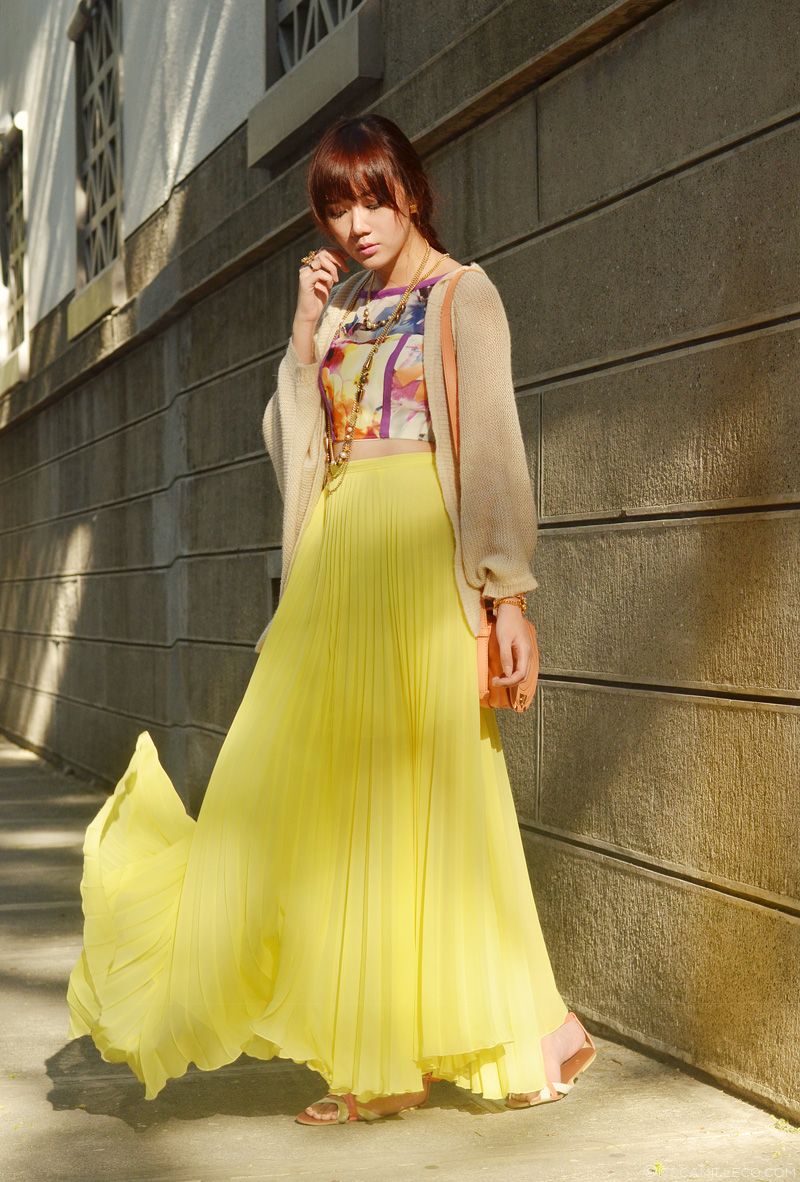 Jovonna London skirt