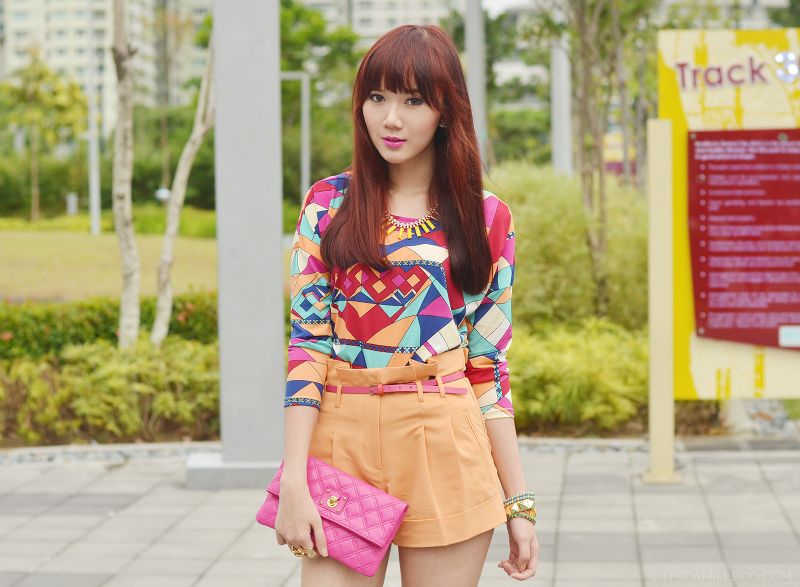 I'm sure all of you know how much I love prints! When I first laid eyes on this, I knew I had to have it. It's such a funky looking top, it's hard to miss! I know a lot of you are looking for ways to spice up your wardrobe. Printed tops in simple silhouettes like this one are perfect. They can easily make, say a boring corporate attire, a whole lot more interesting. If I were working for a company with a dress code, I'd probably pair this top with colored trousers and a crisp white blazer. If you're not that confident in mixing and matching, just follow what I always say: take a look at the colors of the print and pick one from there.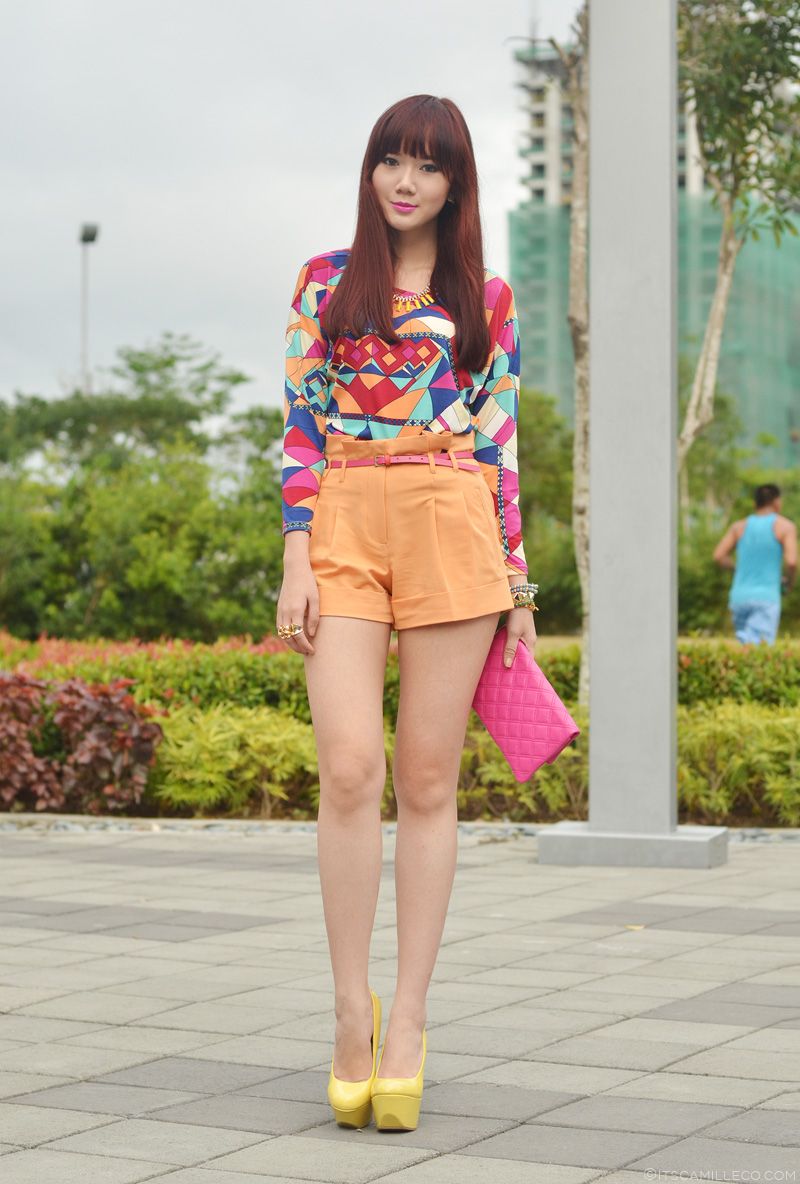 But since my boss (a.k.a. myself) is pretty understanding and lenient, I can pretty much wear whatever I want. No dress code for me! I just wore my top with a pair of shorts. No trousers! The heat nowadays is just insane! Just thinking about wearing pants is making me sweat. Well, not really but I'm sure you get my point.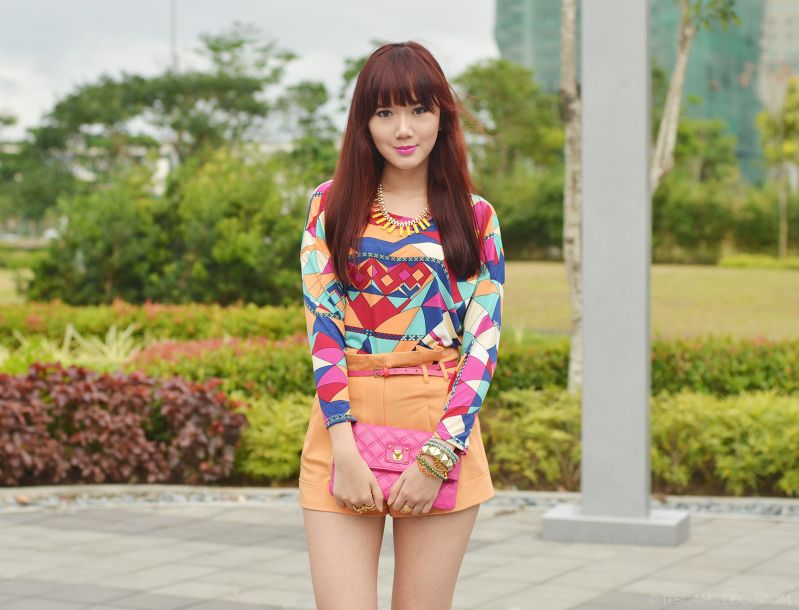 Of course, I went crazy with the color-matching again–everything from my necklace to my arm candies down to my bag and shoes are all in yummy colors. With such a bright and bold print like this, it's hard for me not to get color-happy. It's practically calling out to me.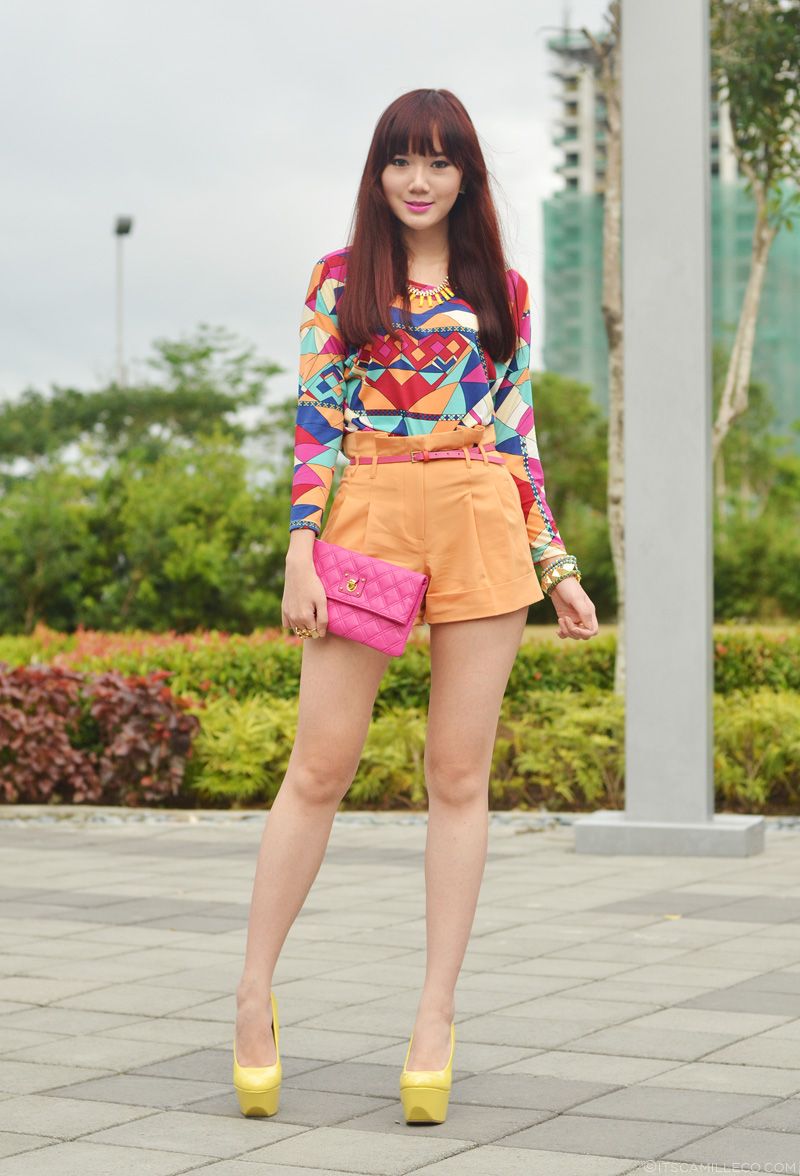 [button link="http://lookbook.nu/look/4681555-Brighter-Days-Are-Ahead" size="small" bg_color="#e5b3b9″ window="yes"]Hype this look on Lookbook.nu here[/button]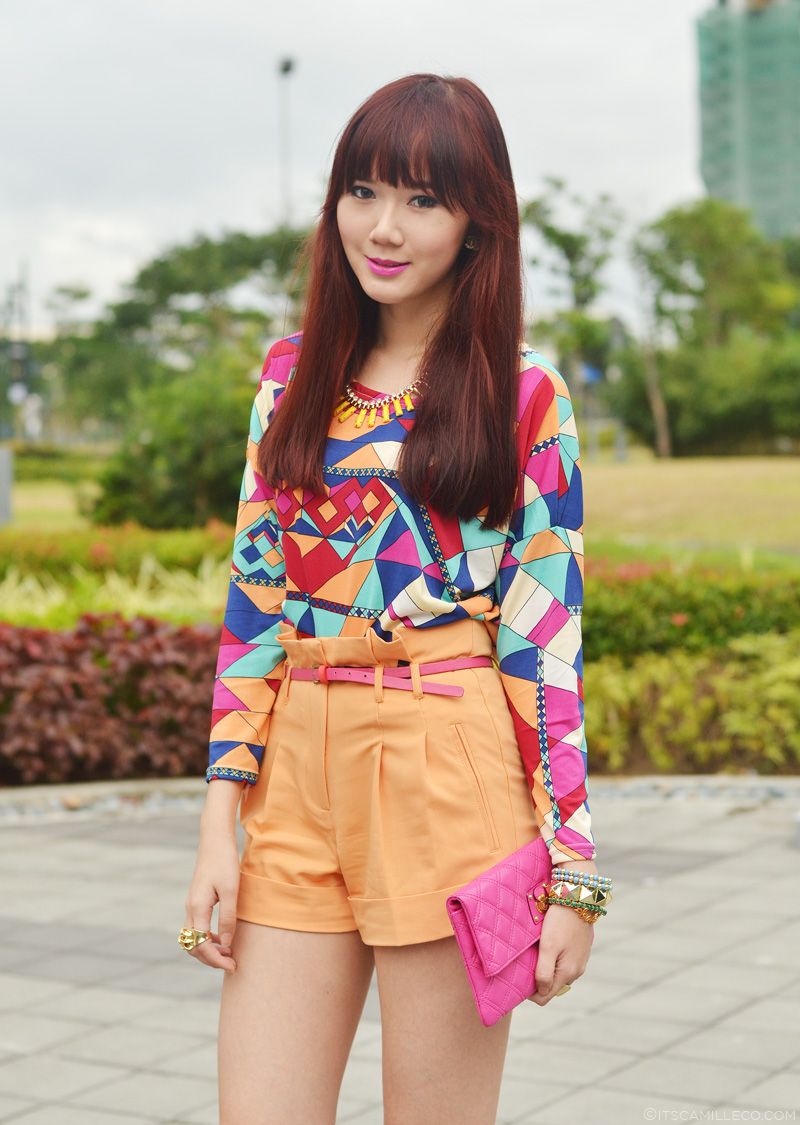 Miss Selfridge shorts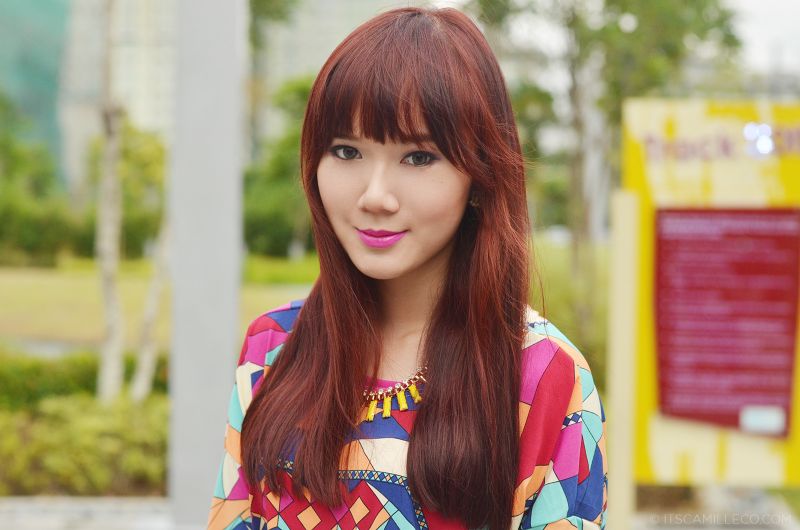 Fantasia top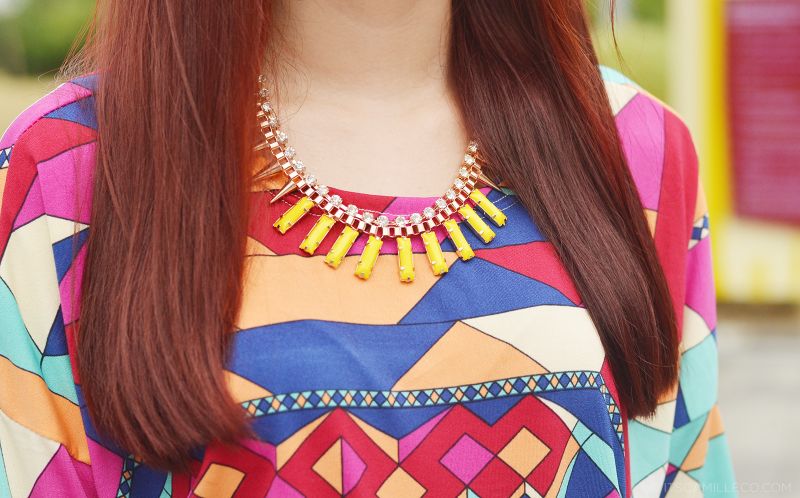 Kikay Matters necklace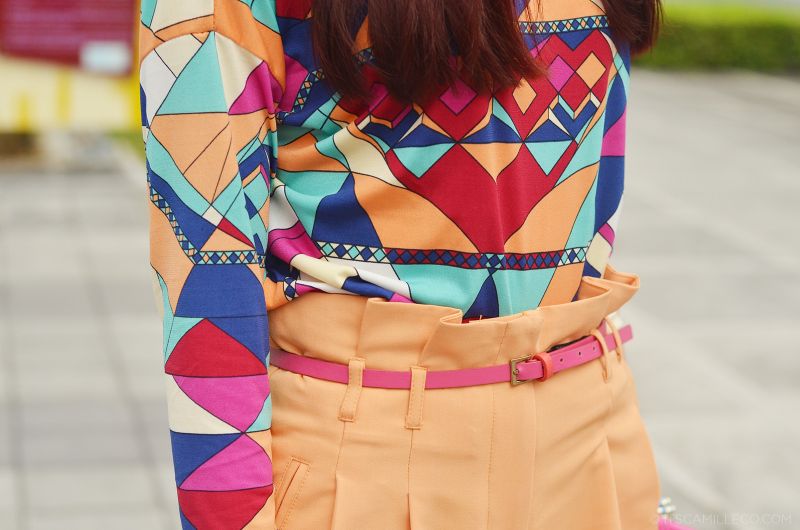 River Island belt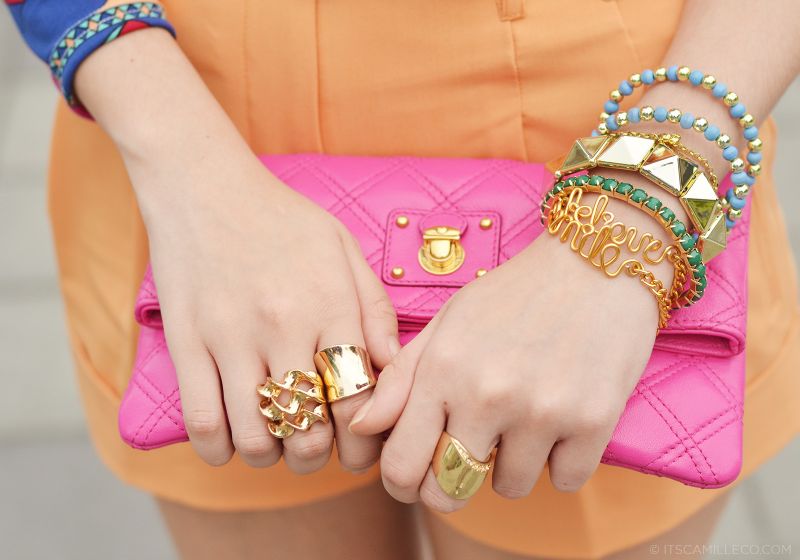 Marc Jacobs clutch | Anagon "believe" and "smile" bracelets | Peaches On Top green bracelet | Tomato gold bracelet (part of  set) | H&M blue/gold bead bracelets | SM Accessories gold rings (on left and right middle fingers) | Mango gold ring (on index finger)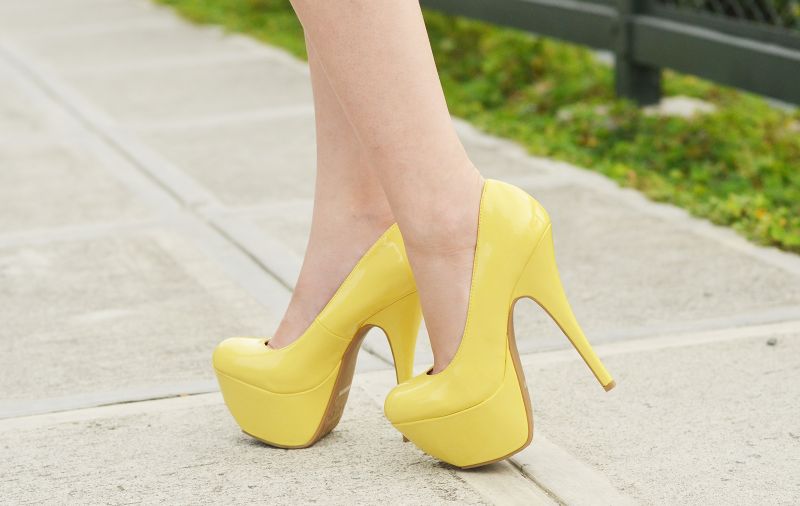 Feet For A Queen heels
Btw, Feet For A Queen has a new website! Check it out here.