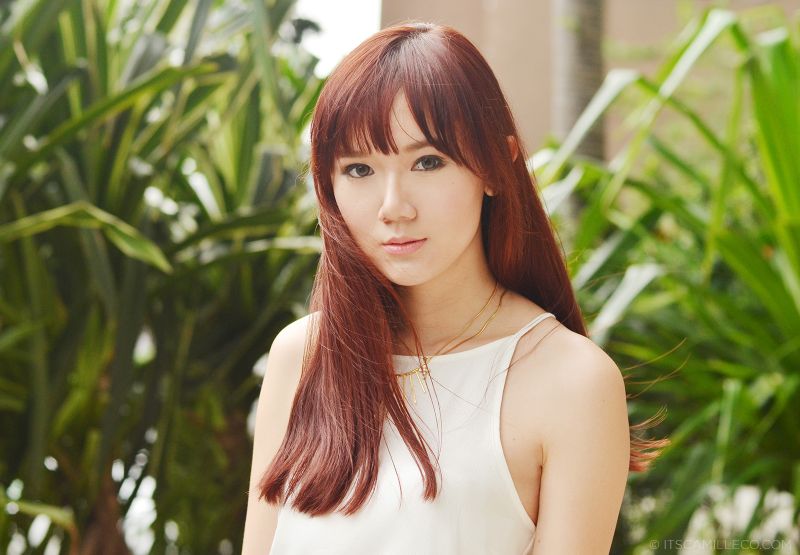 Channeling a shampoo commercial model here. LOL! The wind was relentless that day! And to think I was wearing this tiny skater skirt… IN GOLD, if I may add!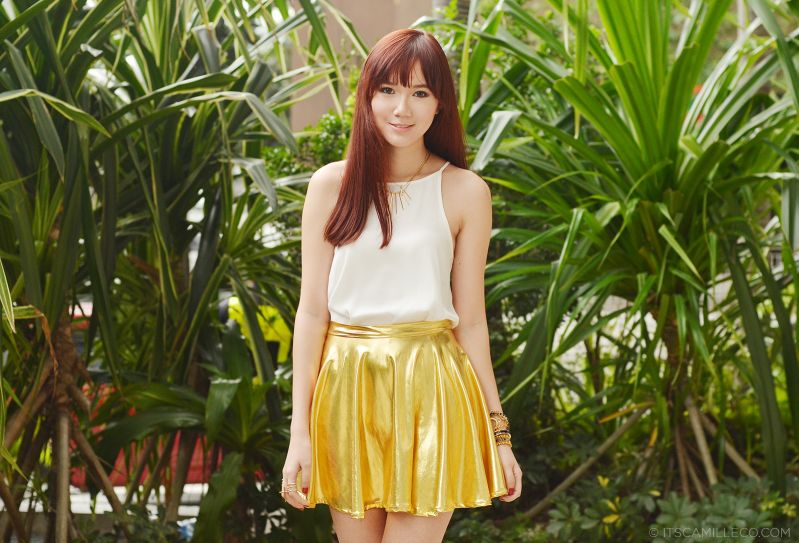 I might've flashed someone. Actually, I'm sure I did for a quick second or two. And since I'm wearing a flashy gold skirt, it was easy to spot me. Darn that wind! It may look calm here but we literally had just a few seconds of peace. By we, I mean my best friend and I. I pleaded with her to take a break from studying for her exams (she's a law student) so that she can take my photos, which everyone knows is FARRRRRRRR more important. LOL! She loves me, so she couldn't say no.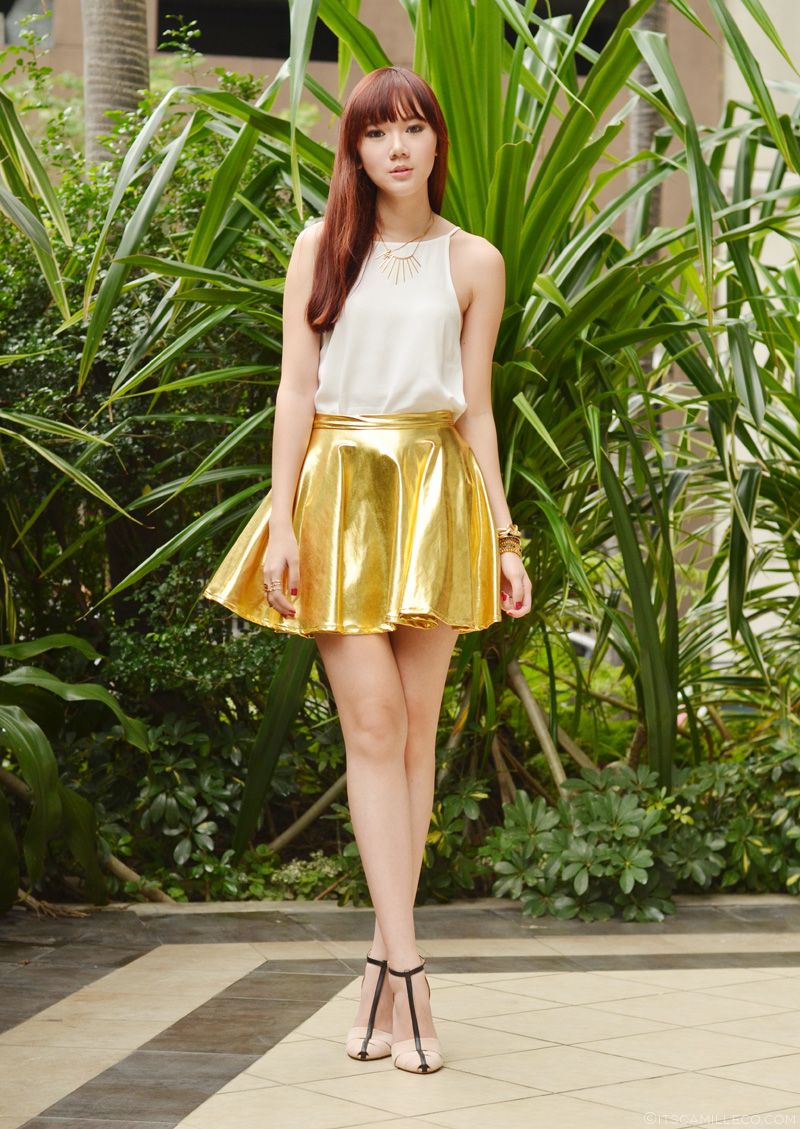 Anyway, so here are the photos we managed to take despite my love-hate relationship with the wind. Don't worry, no granny panties in sight.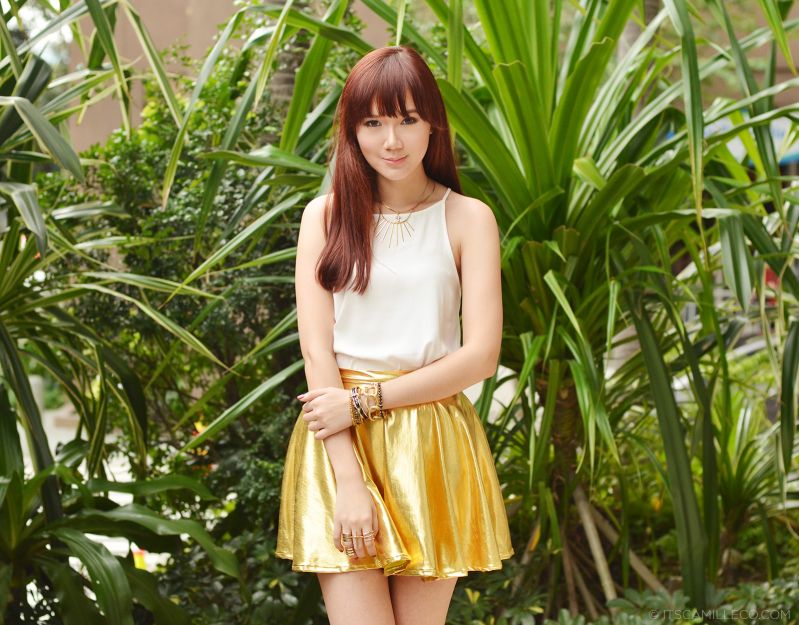 Gold is such a powerful color, even more so in a foil/lame material like this. If you're not careful with the way you style it, it may look a little costumey. But once you hit the right spot, it's a total knockout.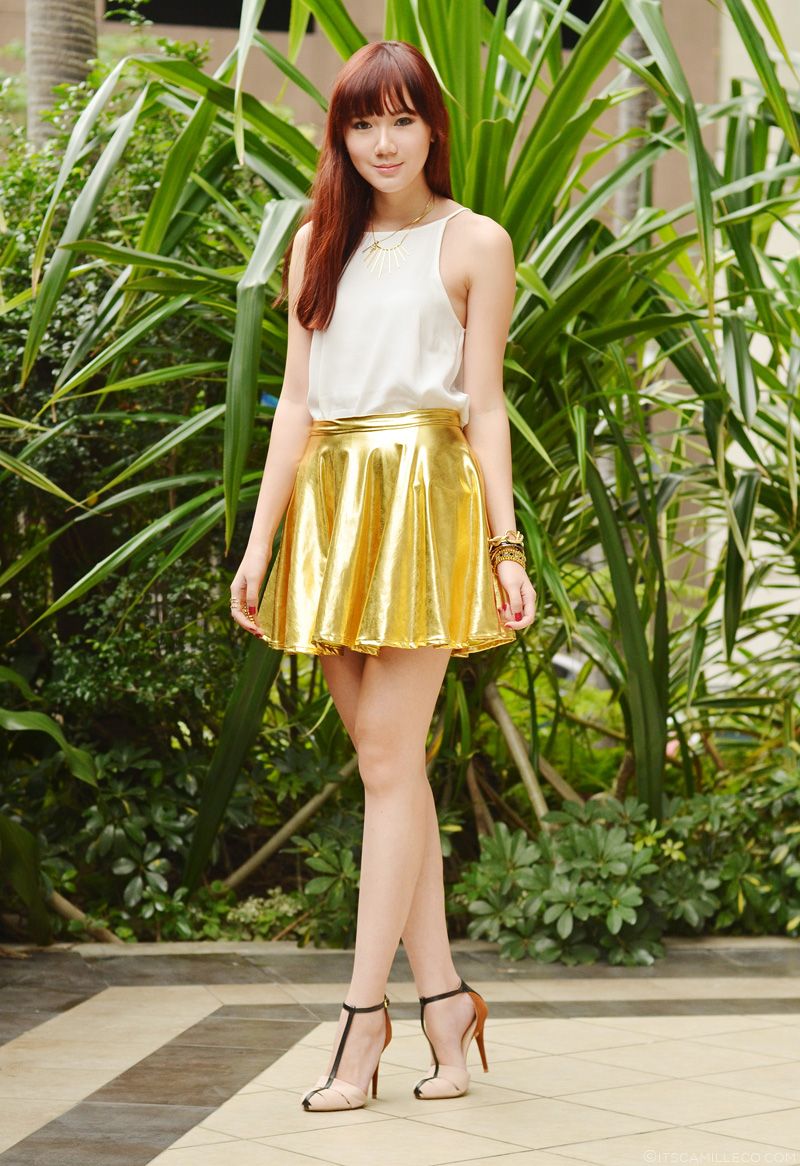 For my outfit, I opted for a safer cut and color for my top to balance off my skirt's flashiness. White and gold always look good together, just like black and gold except the former looks younger, fresher and more suitable for daywear.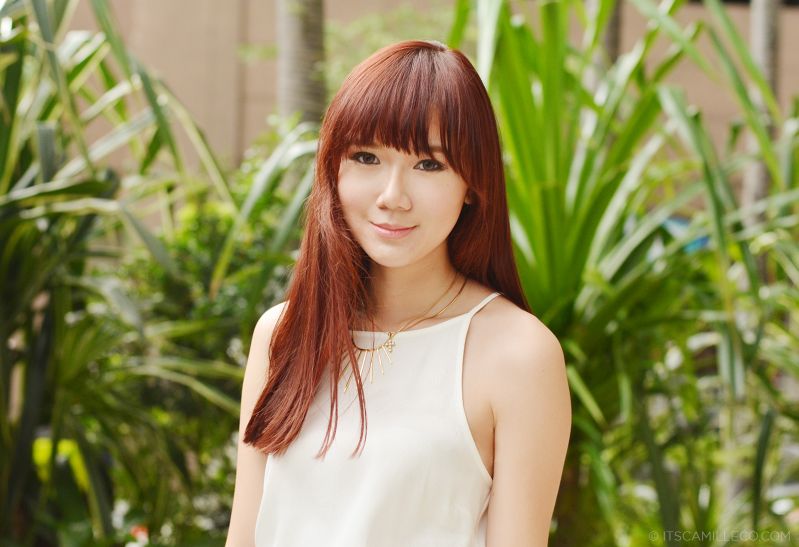 [button link="http://lookbook.nu/look/4684185-Oh-My-Gold" size="small" bg_color="#e5b3b9″ window="yes"]Hype this look on Lookbook.nu here[/button]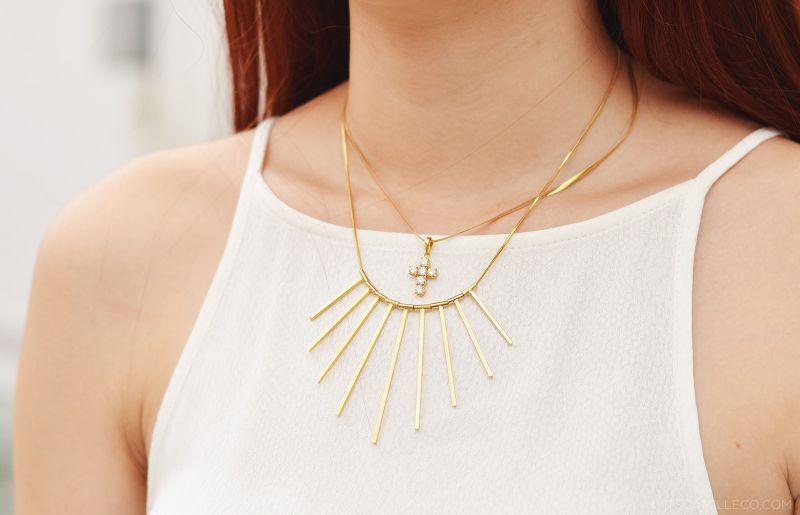 Topshop top
Online skirt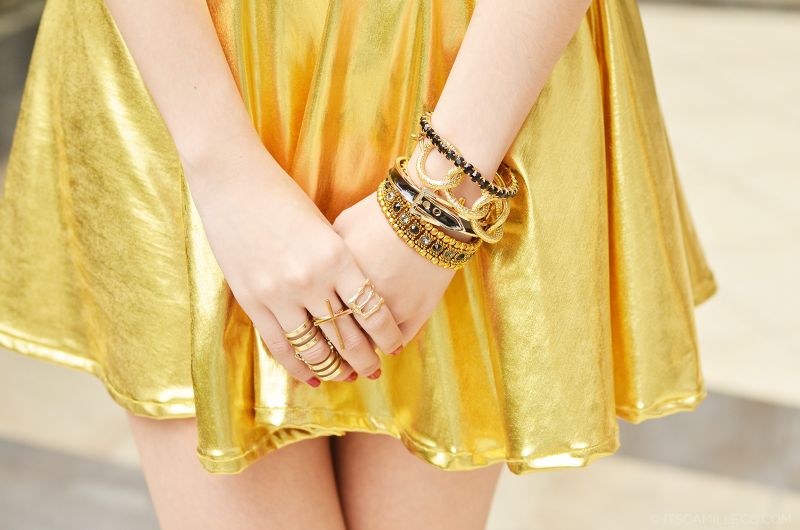 H&M long ring | Peaches On Top cross ring | The Lyra Shoppe claw ring | Mia Casa black/gold bracelet | Wear Mauve belt cuff | Thrifted gold chain bracelet | Peaches On Top black bracelet | Gel nails by Nail Spa Lounge By Ellabell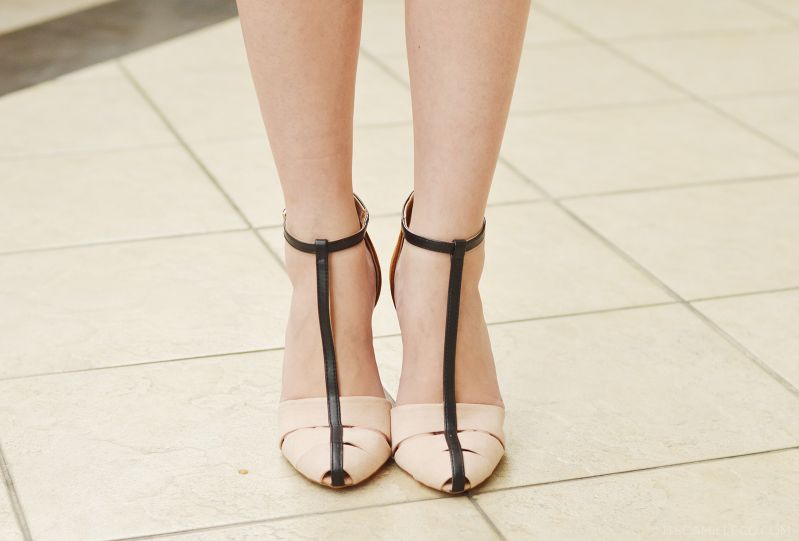 Zara heels