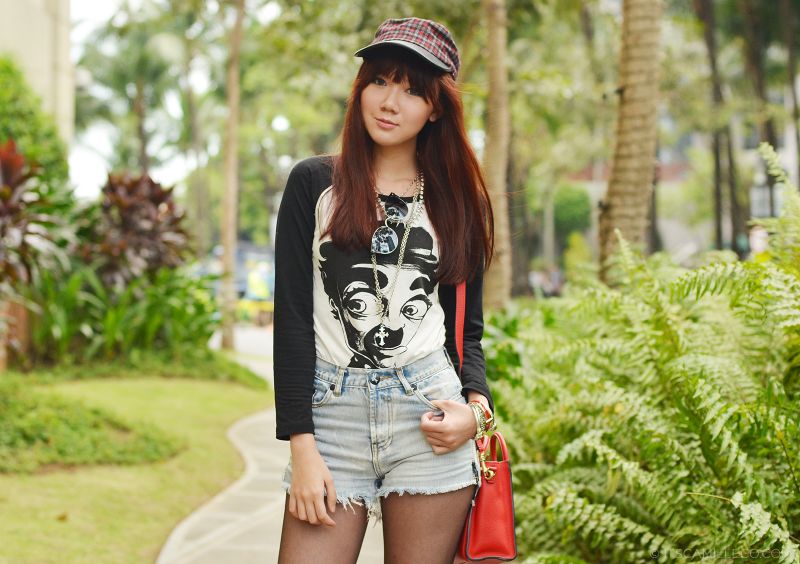 Hello there, Charlie Chaplin! Doesn't he look cute on my shirt?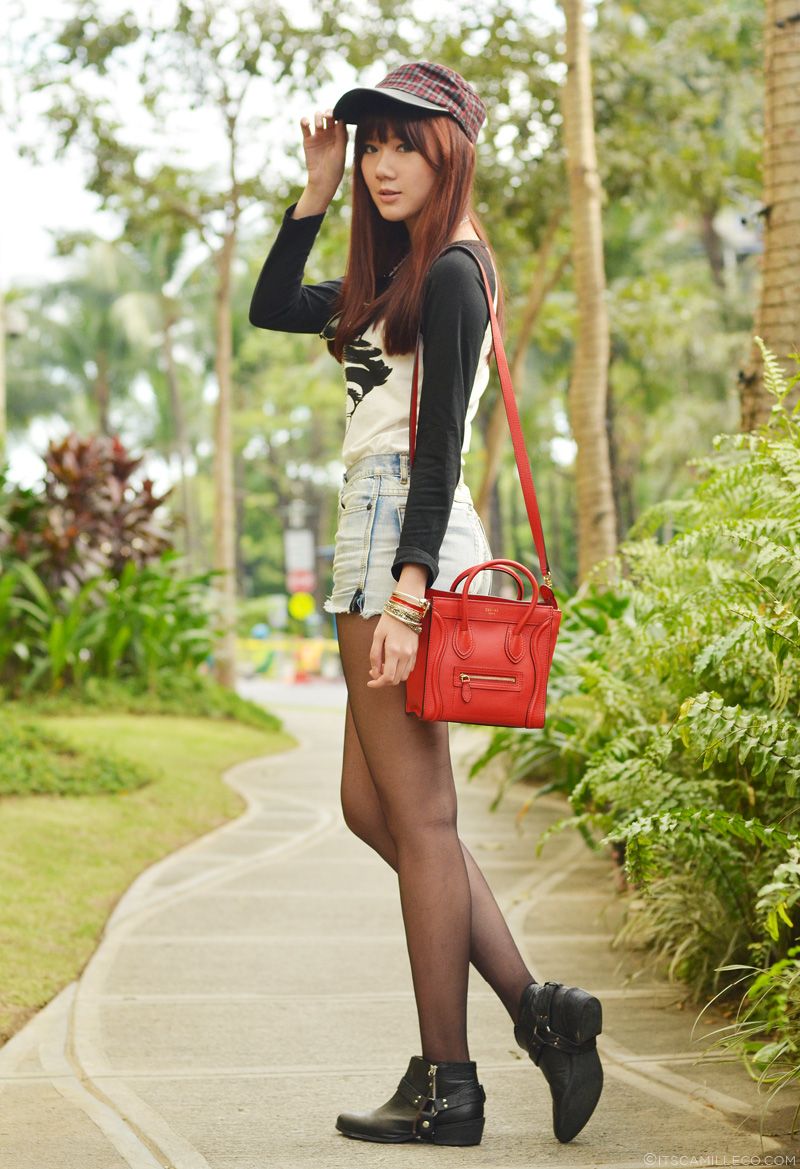 I was feeling a little lazy so here I go again with my casual top + shorts combo. Except this time, I'm wearing stockings underneath. I've mentioned before how I don't really like wearing stockings in our country. But for those of you who have been asking me for tips, here you go! The trick is to look for really thin stockings like these so that you won't sweat like a pig. The stockings I have on here are from Burlington. I had no idea Burlington has so many stockings aside from their socks. They even have fancy designs! However, for this look, let's stick to the basics.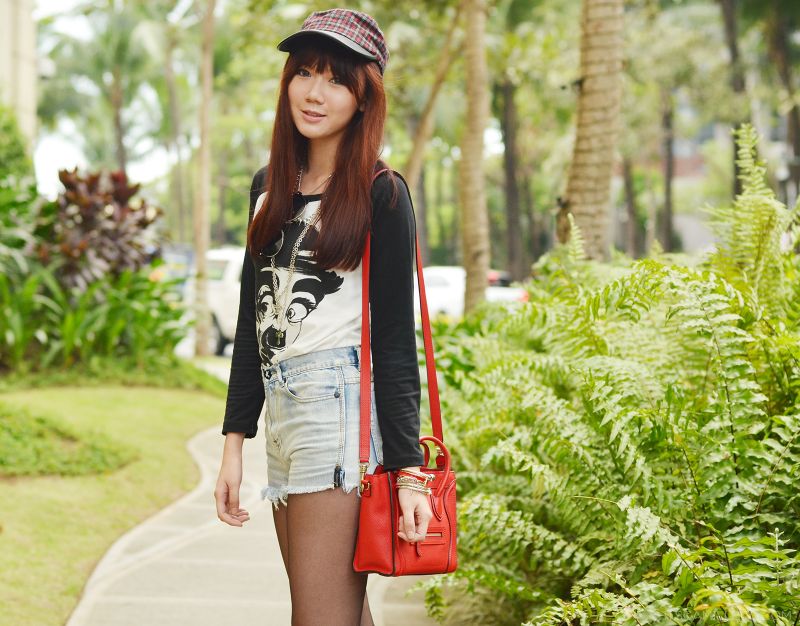 Black stockings are great for giving the illusion of slimmer legs. They're really sexy and flattering so if you're a little conscious about your legs, black stockings are heaven's gifts to you. If you ask the oldies, they'll probably tell you that black stockings are only for formal events and parties. I beg to differ. Wear them whenever you want! Channel your inner rocker or tween or rebel or KPOP star, whatever floats your boat!
If you want to get a pair or any pair of Burlington socks and stockings (or simply want to stock up), you're in luck! As my reader, you get 15% off on ALL BioFresh, Burlington and Puma purchases on Burlington's website from today until July 15. Just key in BTONWM2013  as your coupon code upon checkout. It's free delivery within the Philippines for orders worth Php800 and above. International orders are also accepted.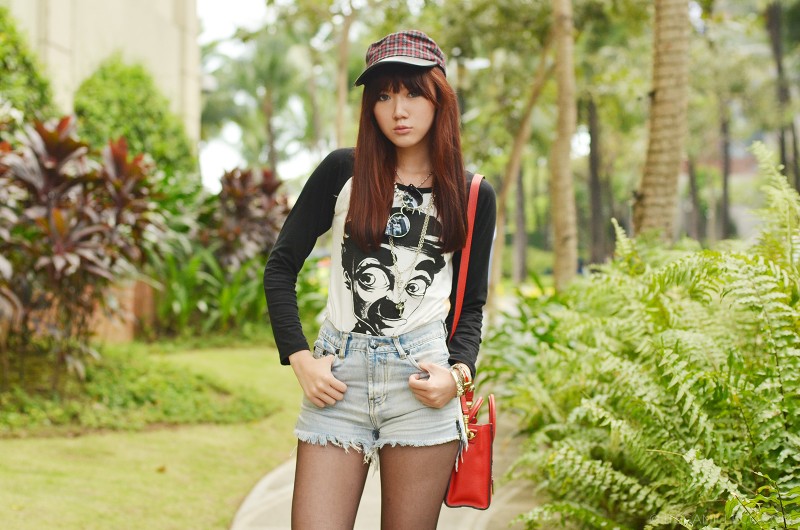 [button link="http://lookbook.nu/look/4706333-Charlie-Chaplin" size="small" bg_color="#e5b3b9″ window="yes"]Hype this look on Lookbook.nu here[/button]
Hard not to make a face when you're wearing a Charlie Chaplin shirt! Forgive me, I'm sure there are a good number of you who are annoyed at my kissy face.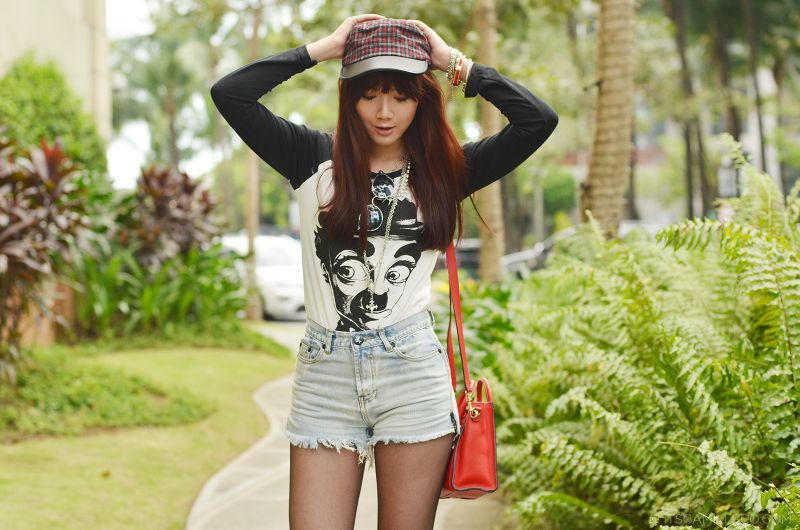 Nahiya naman ako sa inyo baka sabihin ninyo hindi ako nag-effort. Ayan ah! I added a checkered military cap to my look. LOL! I figured a bowler hat might be a little too obvious. Ibigay na natin kay Charlie iyon.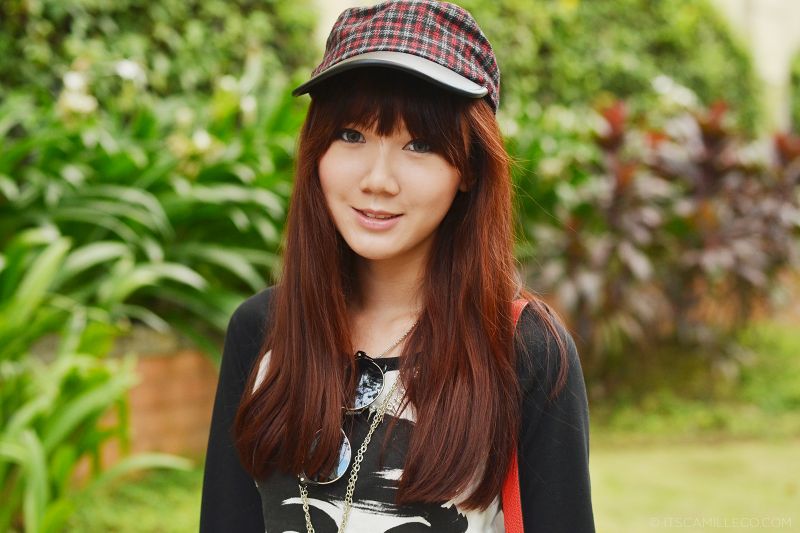 SM Accessories cap
Kikay Matters sunnies | Cornwall Street silver spike necklace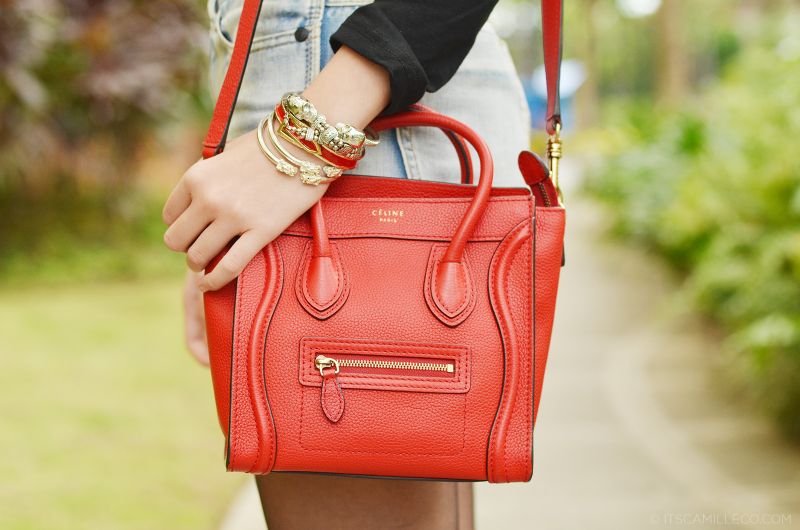 Celine bag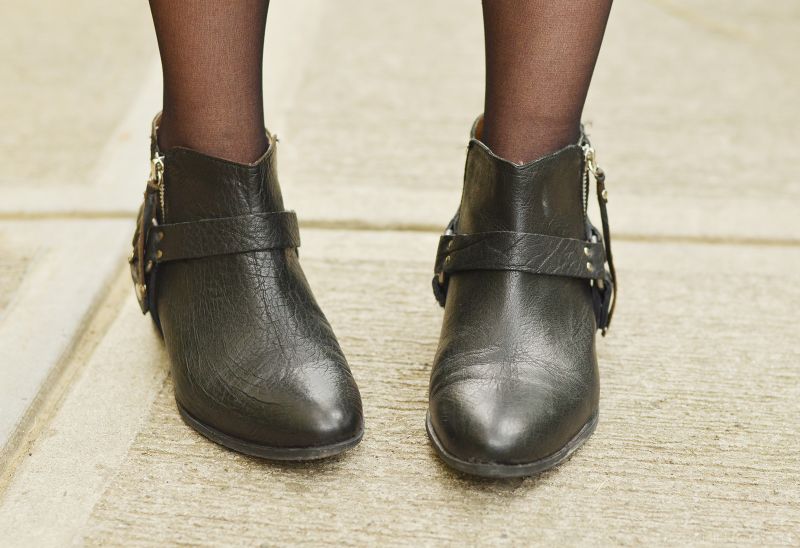 Zara boots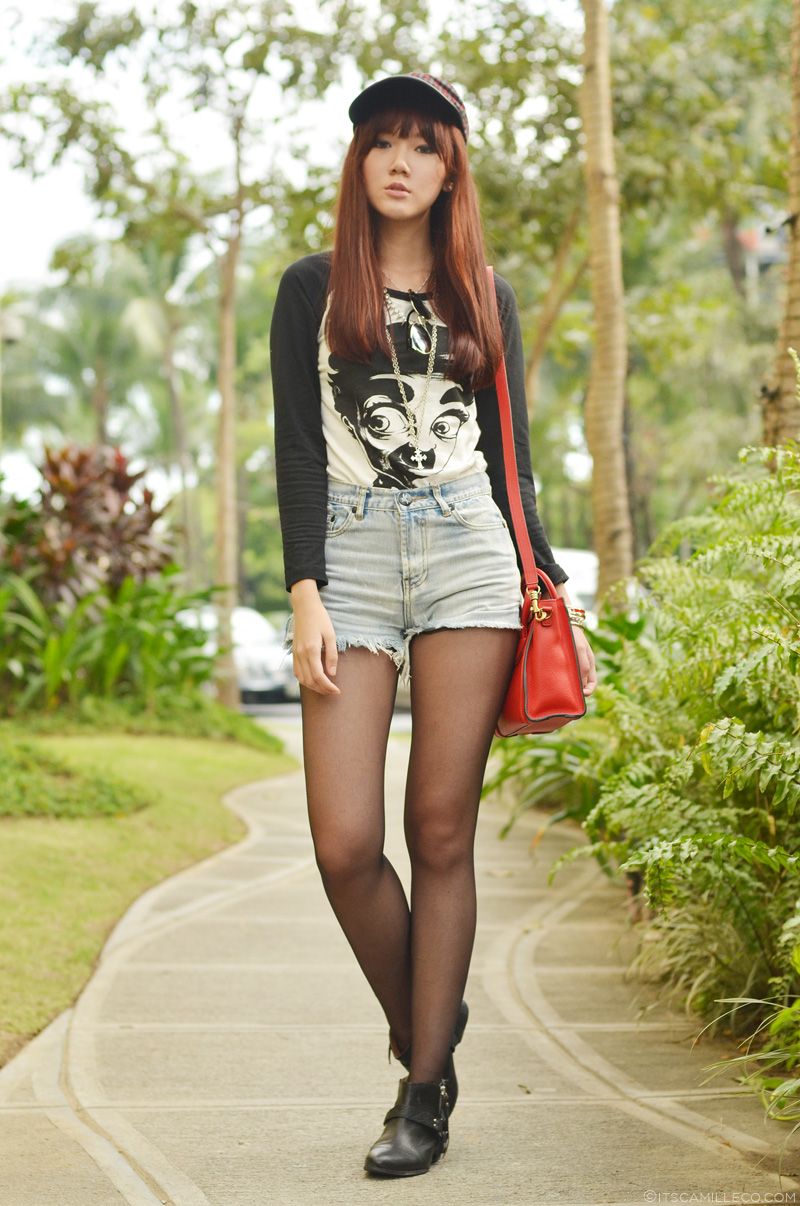 Push Thru Charlie Chaplin shirt | One Teaspoon shorts | Burlington stockings
LIKE Burlington on Facebook for updates and promos and follow them on Twitter.