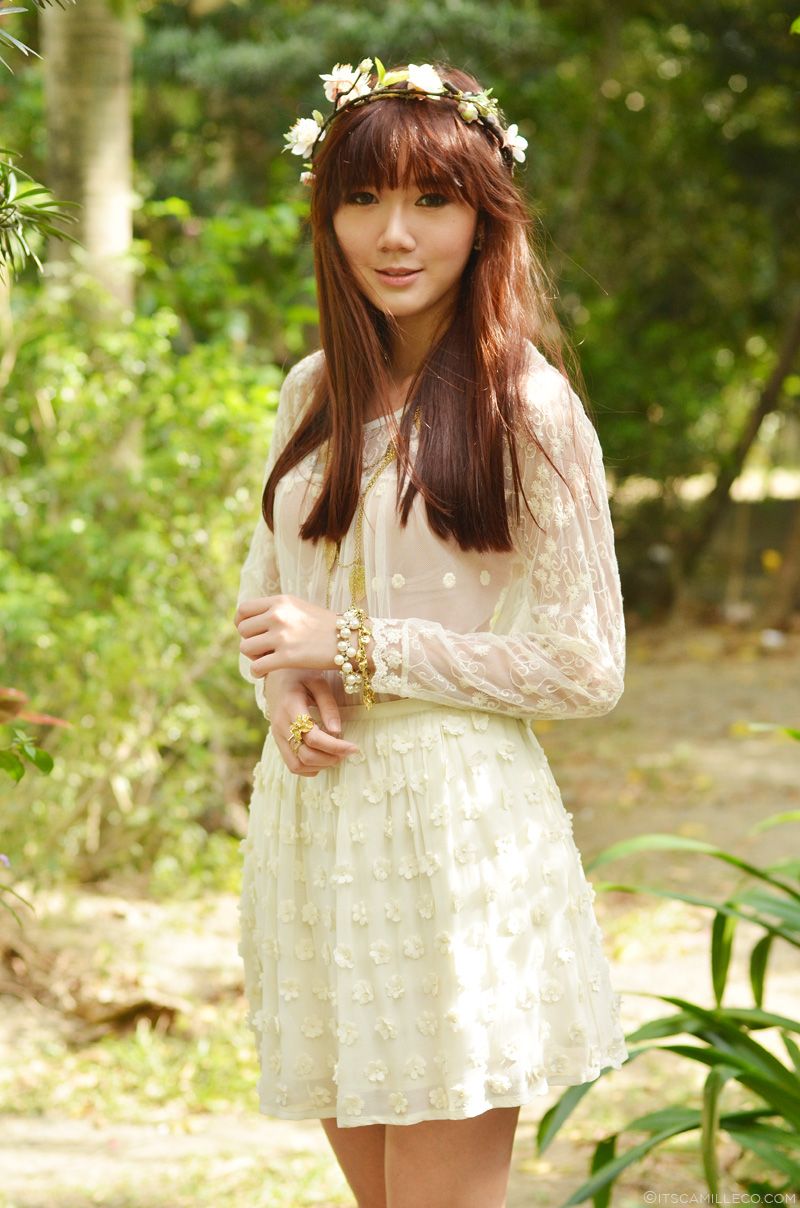 When my assistant Clariss saw my flower crown, she exclaimed, "wow, Dyosa lang!" LOL. Why did I hire this woman?! Sometimes, I find myself asking this question all too often. Anyway, jokes aside, before goddesses, fairies and nymphs come to mind, flower crowns actually remind me more of my childhood. I remember wearing a fancy beaded flower crown when I was asked to walk down the aisle as a flower girl back in the day. Sigh. I loved my flower crowns then. It made me feel like a princess. Maybe it's the reason why I'm not opposed to wearing flower crowns now even as a grown woman. Alexa Chung, you may have contributed to this as well.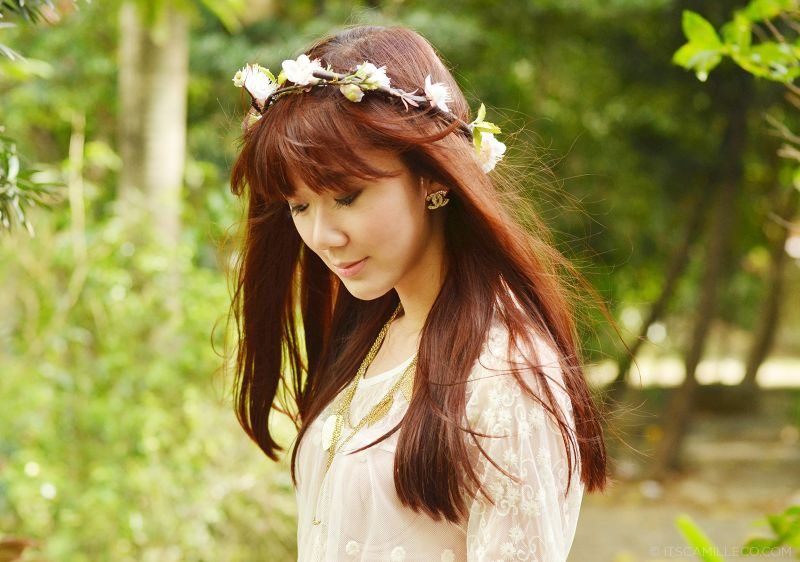 [button link="http://lookbook.nu/look/4702055-Crown-Of-Flowers" size="small" bg_color="#e5b3b9″ window="yes"]Hype this look on Lookbook.nu here[/button]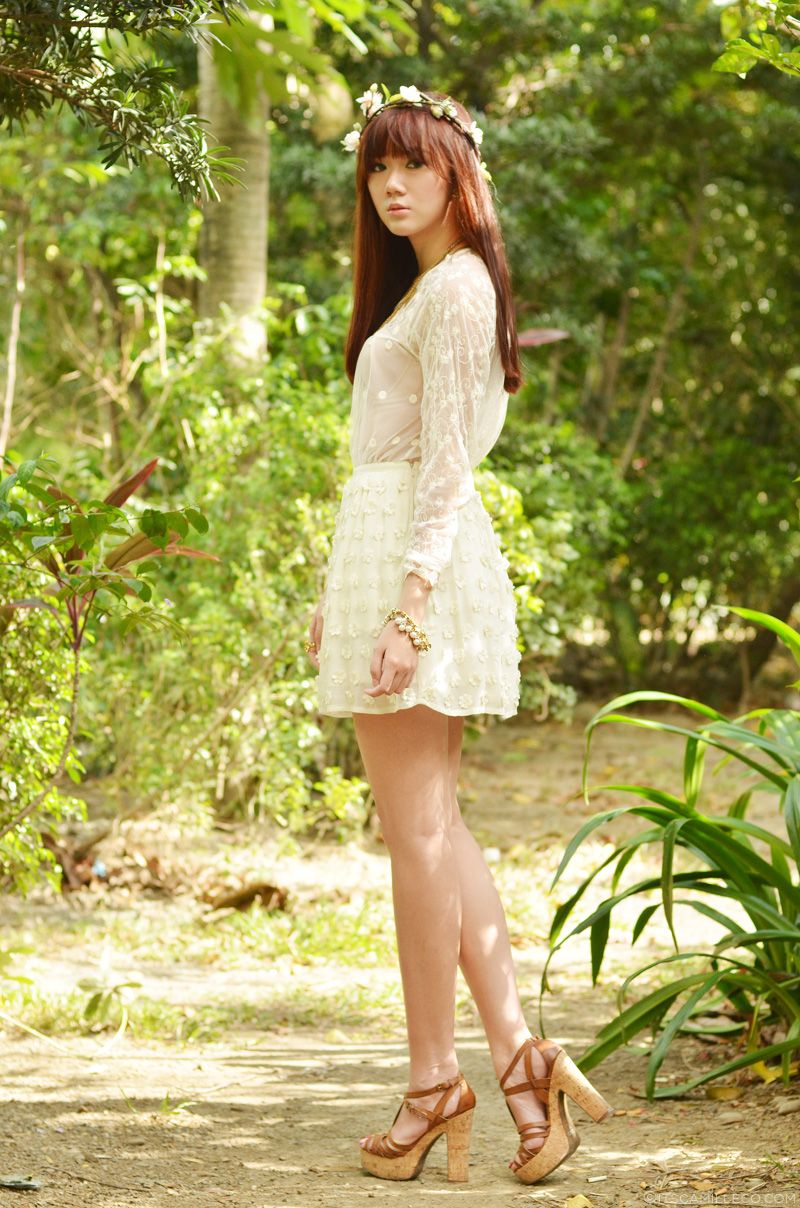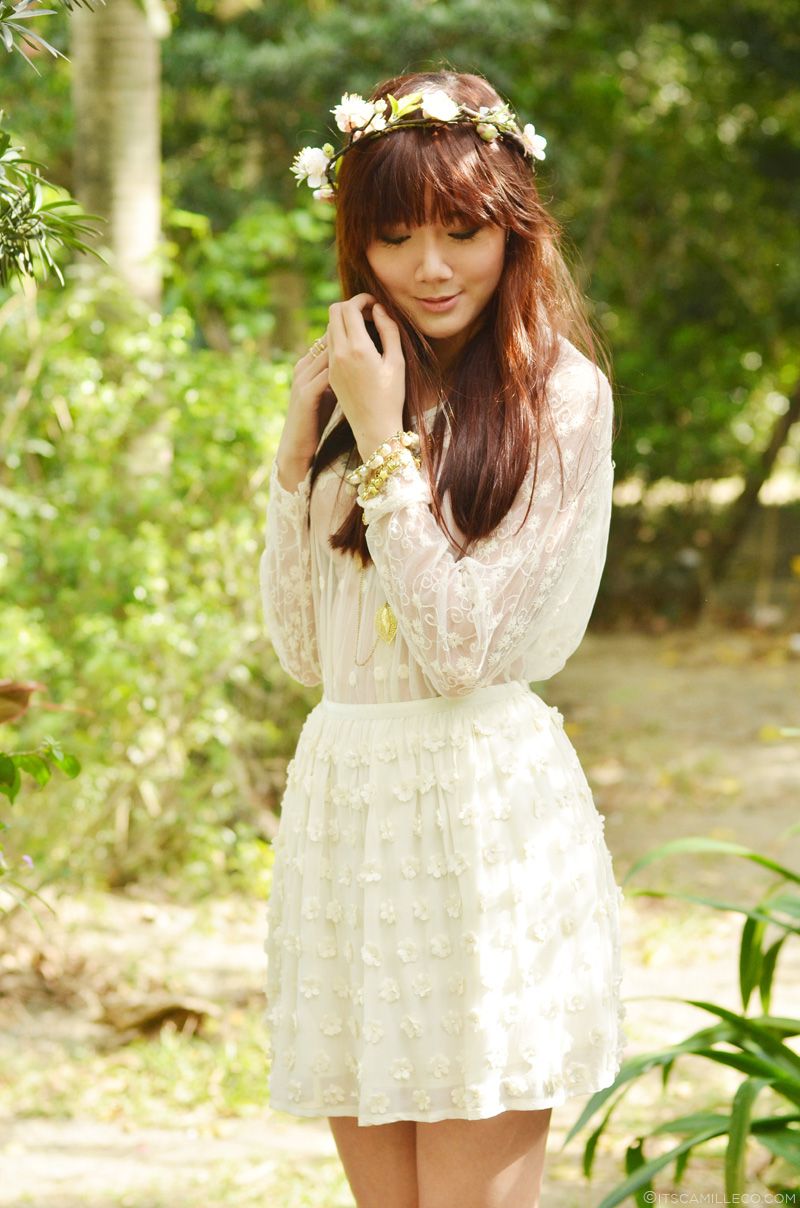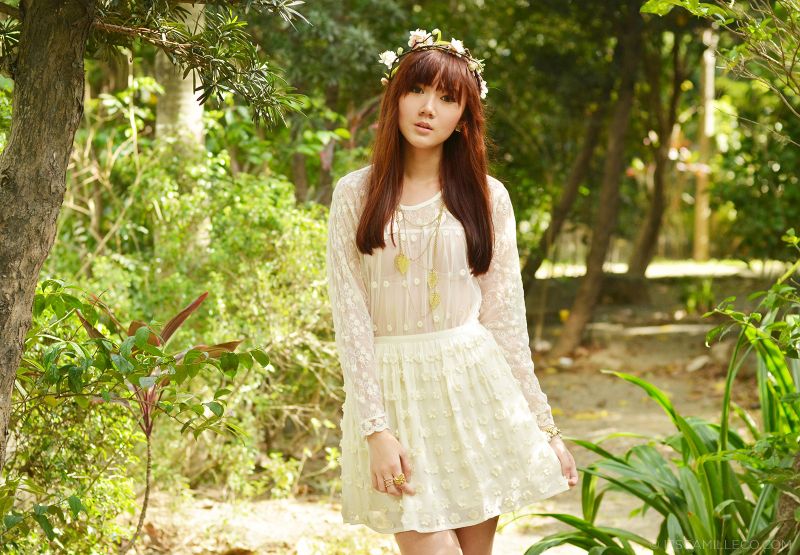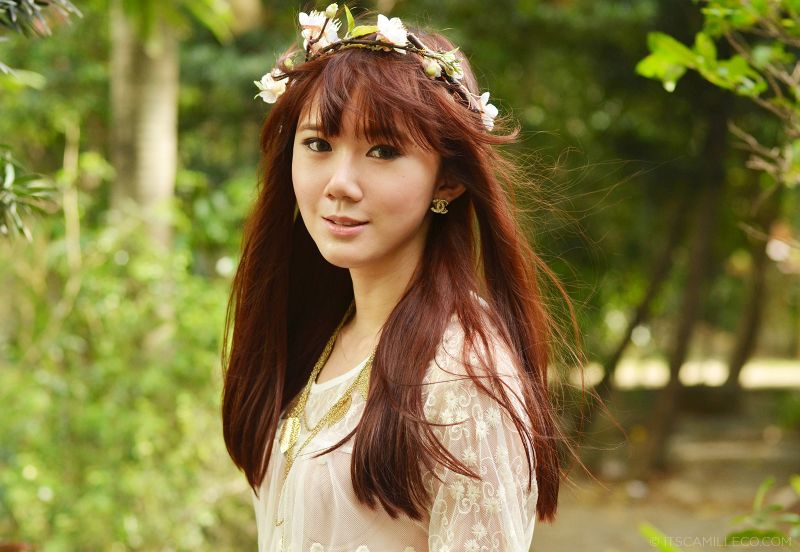 Chanel earrings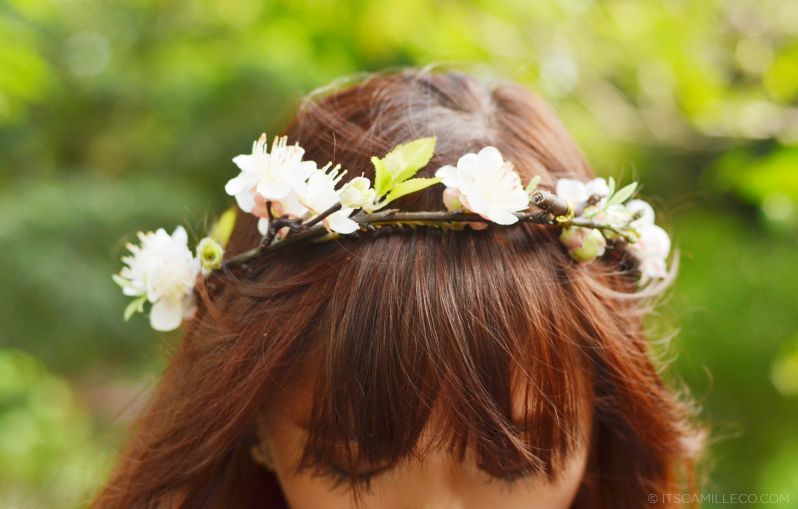 Anagon flower crown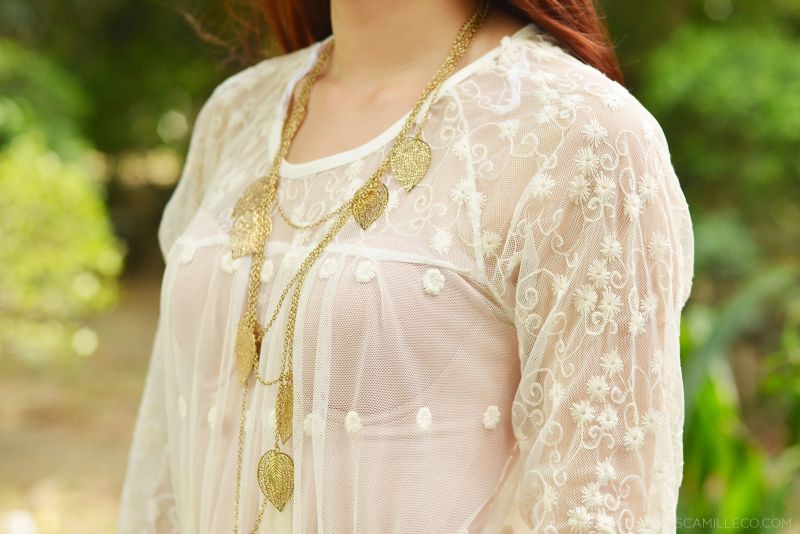 From Paris sheer lace tunic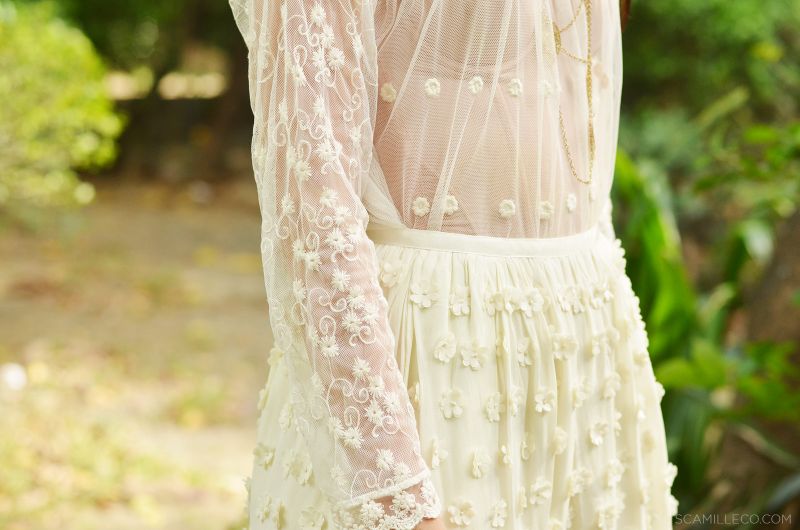 Wacoal corset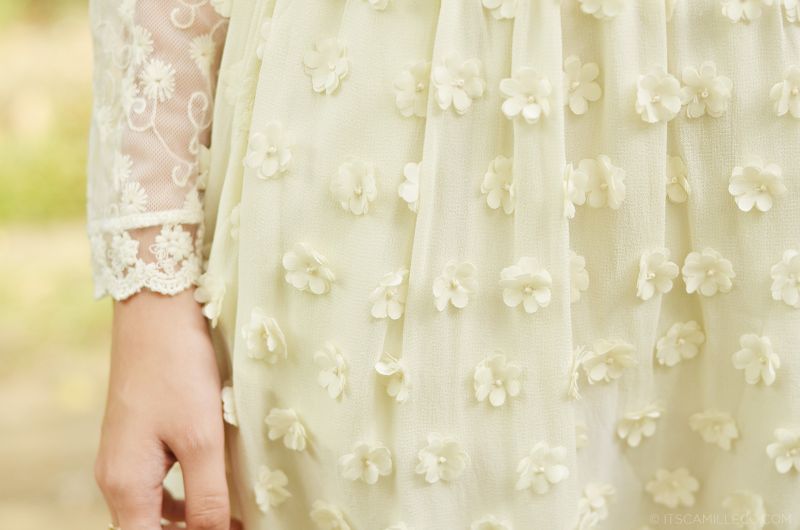 Topshop skirt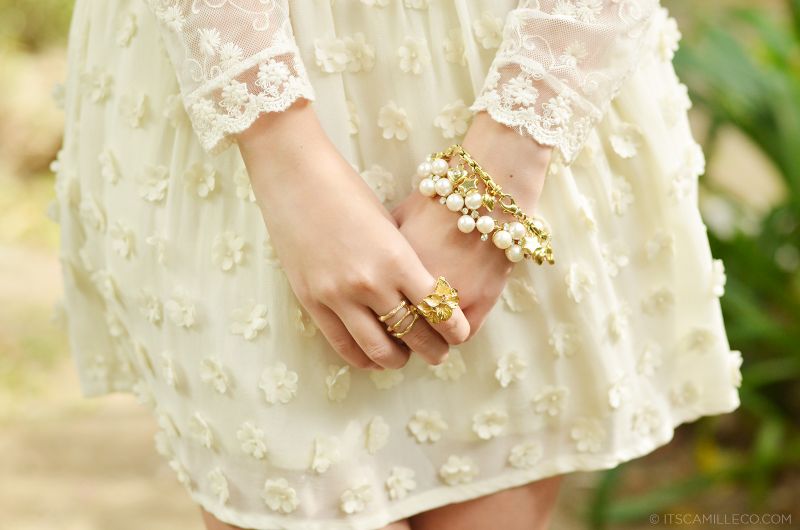 The Lyra Shoppe claw ring | Thrifted flower ring | H&M pearl bracelet | Customized star bracelet 
Have you noticed the gold star bracelet I've been wearing these past few weeks? It's actually a bracelet from my childhood. I wore it when I was a little girl.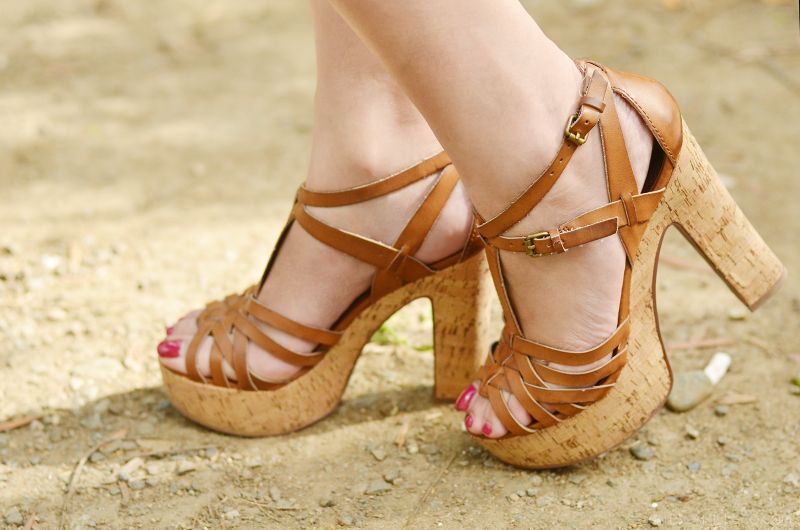 Aldo heels | Gel nails by Nail Spa Lounge By Ellabell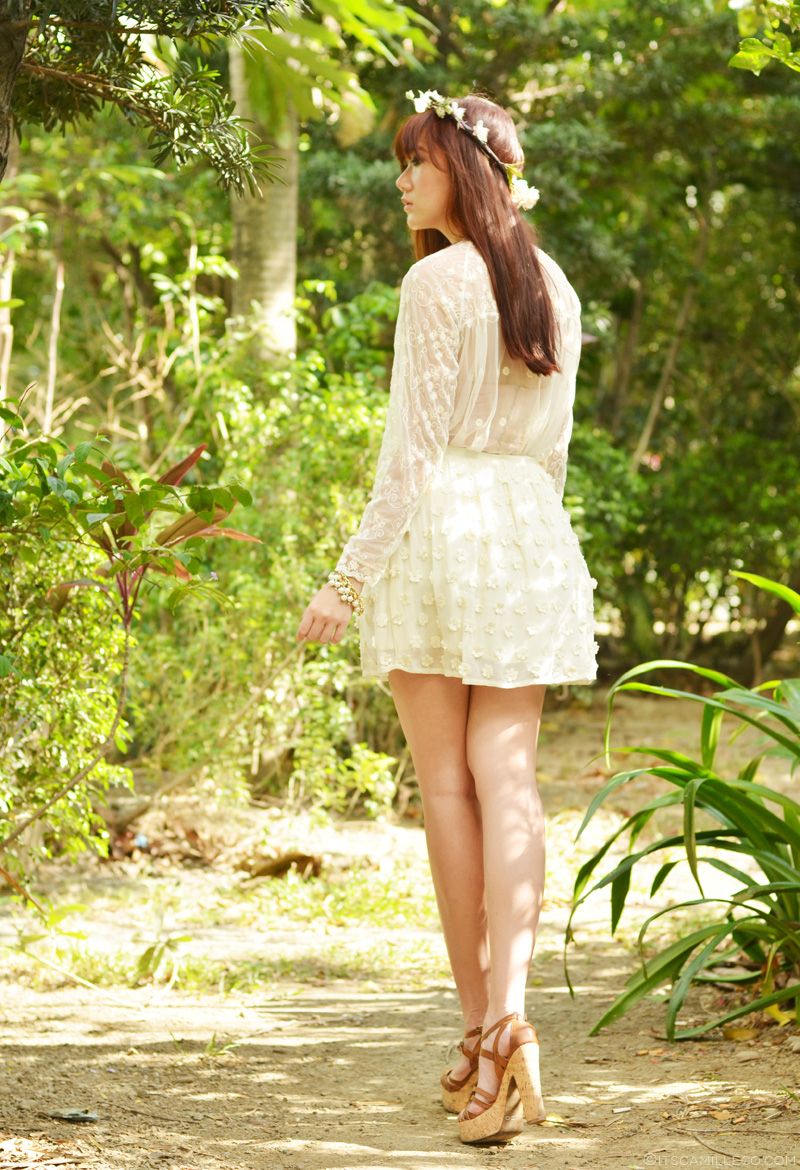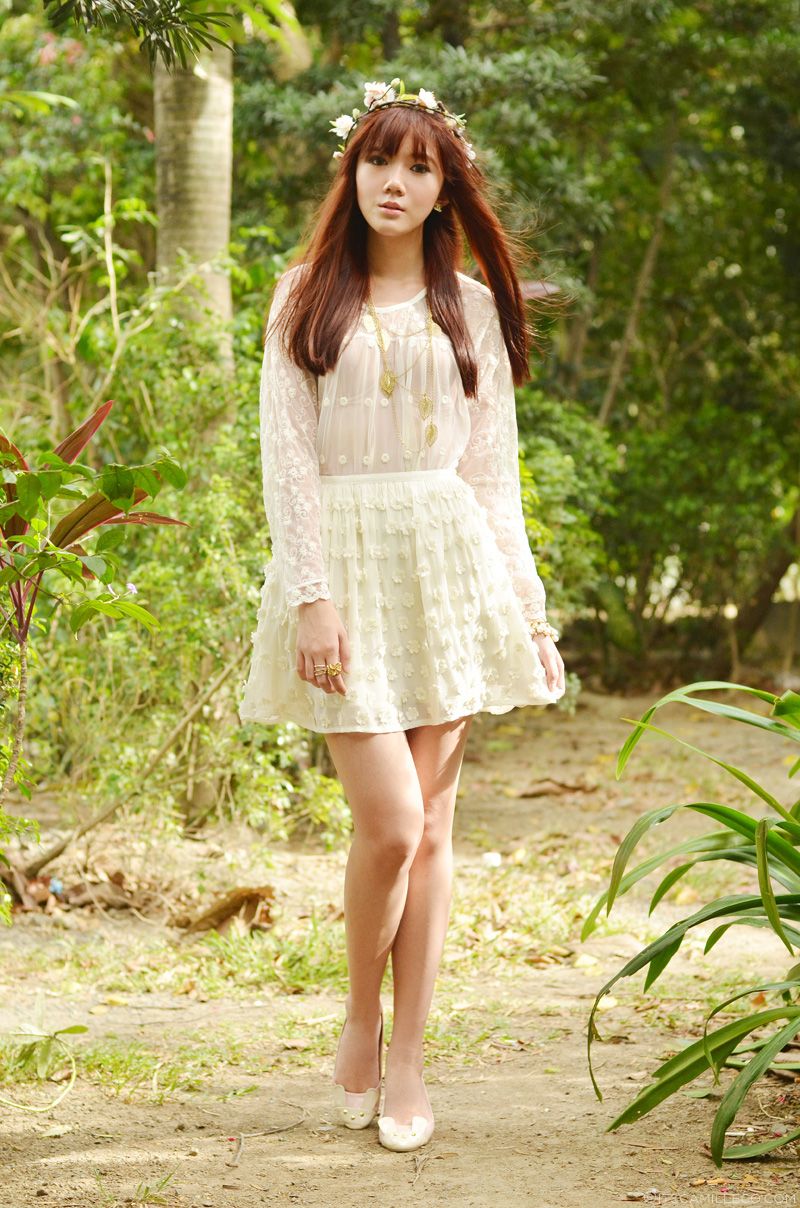 I have another option for those of you who aren't used to wearing heels. Since I've already been reminiscing about my childhood, what's more fitting than this pair of charmingly childish rabbit flats?
Tutum flats