It's my 25th birthday today! To celebrate, here's another giveaway for you my dear dear readers. If you're hitting the beach any time soon, you'll love this giveaway!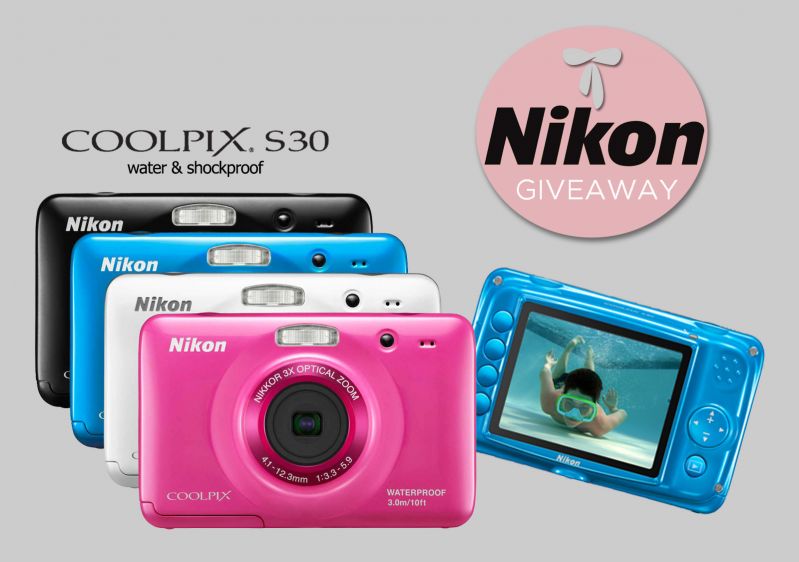 Win a Nikon Coolpix S30 camera! It's waterproof and shockproof so you can take this little baby with you everywhere! Nikon says you can drop it, toss it and throw it into the pool and it'll survive! It can go as deep as about 9.8 feet (3 meters) underwater and still be able to create photos and movies. As for being shockproof, you can drop this camera to about 2.6 feet. Perfect for your summer trips, right?
Don't you just love me?
Anyway, so what do you have to do to win this camera? Just follow these steps to join:
Follow me on Twitter and Bloglovin'. If you don't have these accounts, it's easy to make one!
Like Nikon Philippines on Facebook.
Leave a comment below with your name, twitter name and link to your Facebook profile.
Tweet this: "I want to win that waterproof & shockproof Nikon camera at https://itscamilleco.com! #ItsCamilleCoGiveaways"
Deadline for entries is on April 29, 2013 at 11:59PM. This contest is open to Philippine residents only. I'll pick a semi-finalist from the comments below using Random.org and another semi-finalist from Twitter by searching the hashtag #ItsCamilleCoGiveaways. The winner between the 2 semi-finalists will then be chosen through another round of Random.org. This means you CAN do step #4 multiple times but for step #3, please leave a comment here only once. The winner will then be announced at the comments section below on April 30.
Good luck!