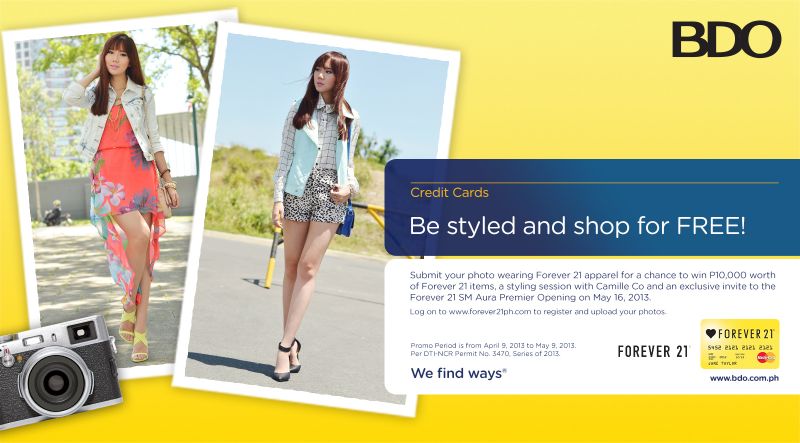 Have you seen this promo ad? I'm so excited to announce my collaboration with BDO and Forever 21 for all of you BDO Forever21 MasterCard Credit Cardholders! Join the Forever 21 MasterCard Anniversary Photo Contest and get a chance to win P10,000 worth of Forever 21 items, a styling session with me and an exclusive invite to the Forever 21 SM Aura opening on May 16, 2013! All you have to do is log on to www.forever21ph.com to register and upload photos of yourself wearing Forever 21 merchandise. You don't have to be entirely in Forever 21 but of course, if you can, then that would be better! I'm sure you've been to Forever 21. All their items are so trendy, fashionable and most of all, affordable so you won't have any difficulty looking for an outfit there. It's practically a one-stop shop for all your fashion needs!
Remember, your photo should be a full body shot with your outfit clearly seen to be qualified. Dimensions should be 440 x 440 pixels. You can combine up to a maximum of 3 photos in one entry like how I do it at Lookbook.nu. After uploading your photo, don't forget to add a caption of not more than 5 sentences that best describes your Forever 21 shopping experience using Forever 21 MasterCard.
Deadline for entries is on May 9, 2013 at 23:59:59 PM. You can submit as many entries as you want. There will be 5 winners of P10,000  worth each of Forever 21 merchandise and shopping GCs. I, together with BDO and Forever 21, will judge the entries according to the following criteria:
Creativity 35% (Showcase your creativity on how you interpret the Forever 21 brand.)
Originality 35% (Uniqueness and freshness of the style)
Caption 20% (Describe your Forever 21 shopping experience using your Forever 21 MasterCard –perks/privileges)
Votes 10% (Votes mean the number of "style hits". Everyone can vote by registering on www.forever21ph.com and clicking the "style hits" button of the entry/s he/she likes. Cut-off period for voting is on May 9, 2013.)
I hope you join! I've been monitoring the entries and so far, so good! To give you a little bit of encouragement, I decided to post a Forever 21 outfit here as well. I hope you get inspired, even just a little.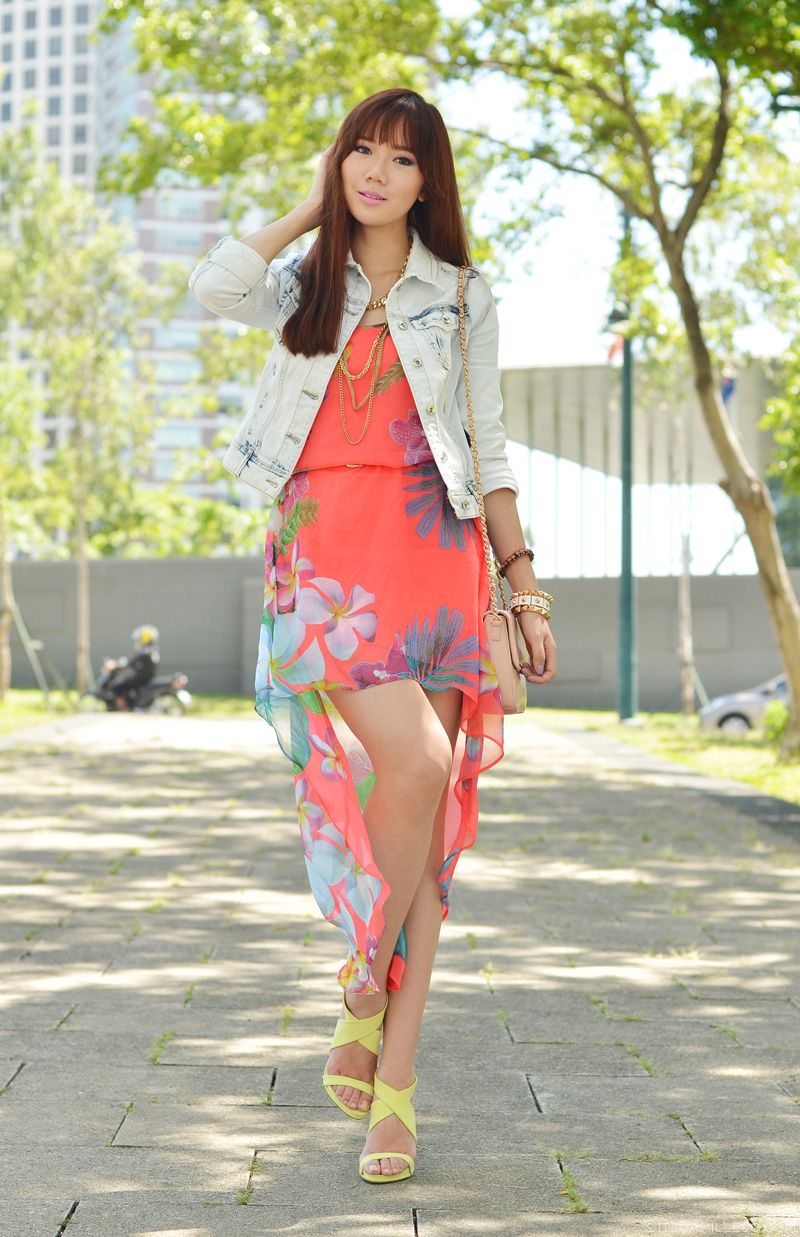 So how would I style myself if I were to join? Since it's summer and I want to show how Forever 21 fits my summer style, I picked out this beautiful floral chiffon dress in orange and paired it with an acid washed denim jacket.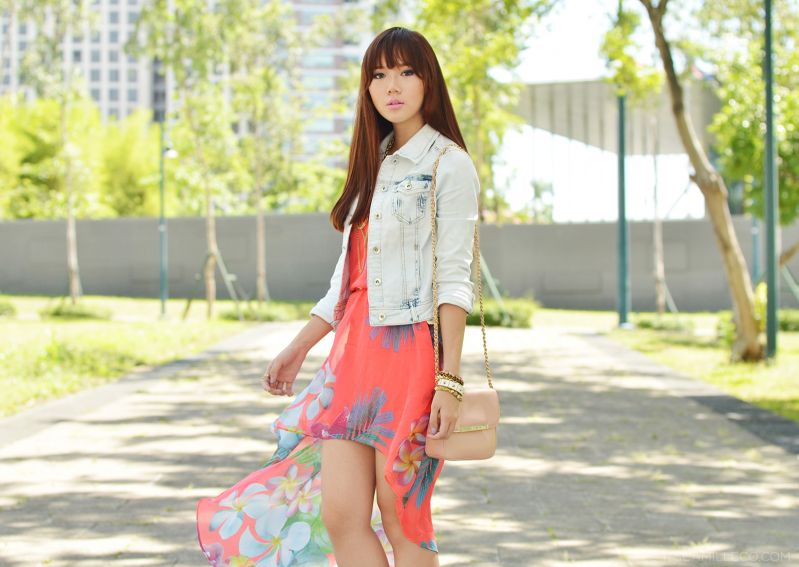 For some reason, I always gravitate towards denim jackets and vests during this season. I guess it's because denim looks so good with bright colored pieces which are always in abundance once summer arrives.
To keep things fresh and young, I accessorized my outfit with pastels and neons. I was actually choosing between this lime-colored pair and a pair of nude heels. I opted for these because I think they complement my dress' print a lot. Summer is all about fun anyway and neons trump neutrals in that department!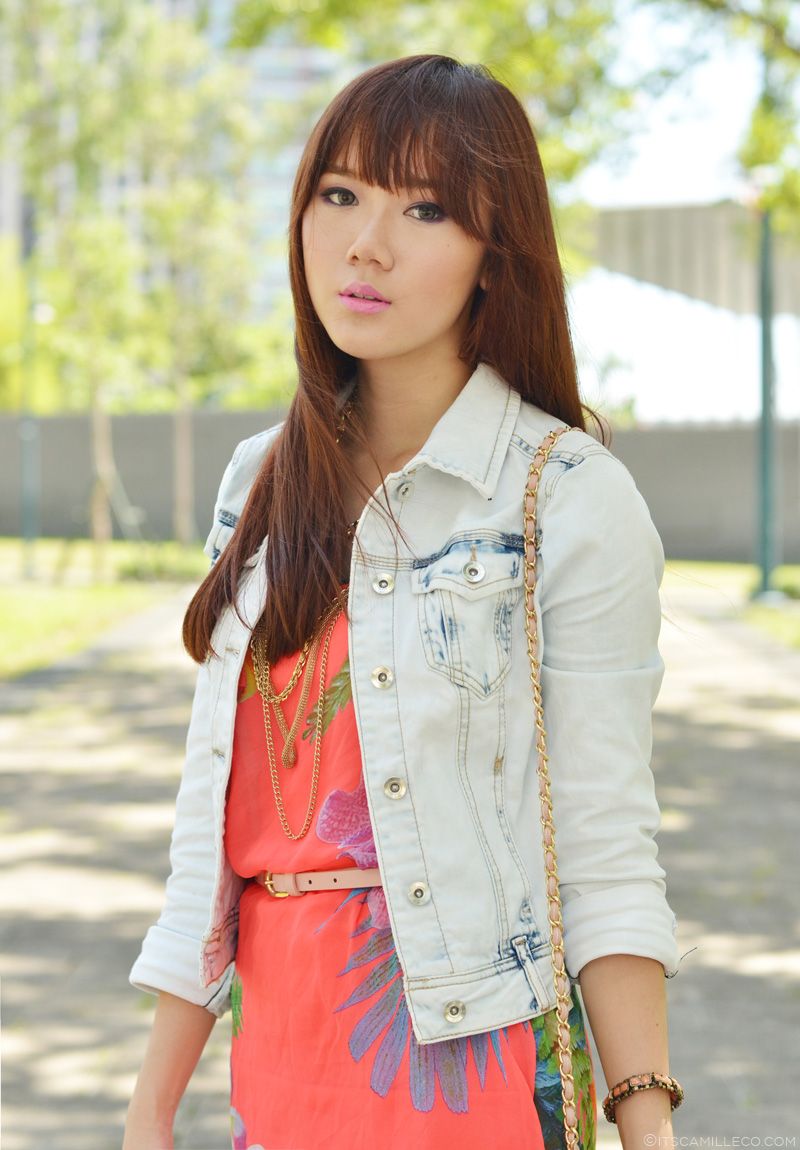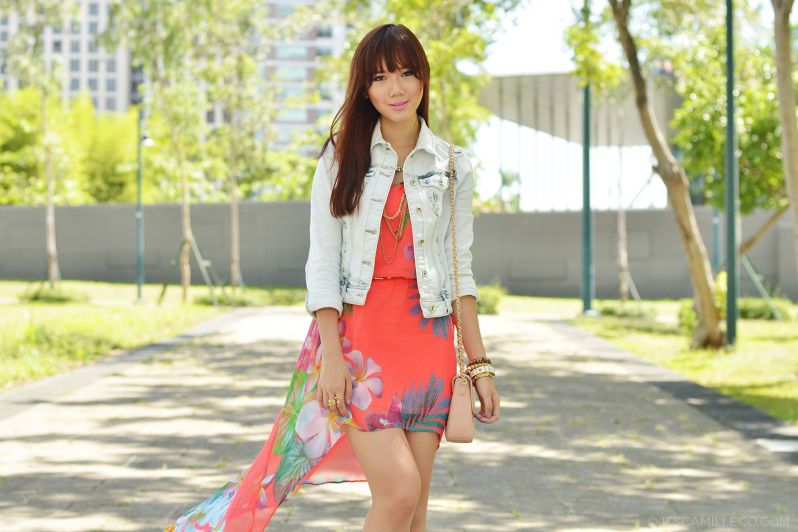 [button link="http://lookbook.nu/look/4833679-Forever-21-Dress-Fresh-Flowers" size="small" bg_color="#e5b3b9″ window="yes"]Hype this look at Lookbook.nu here[/button]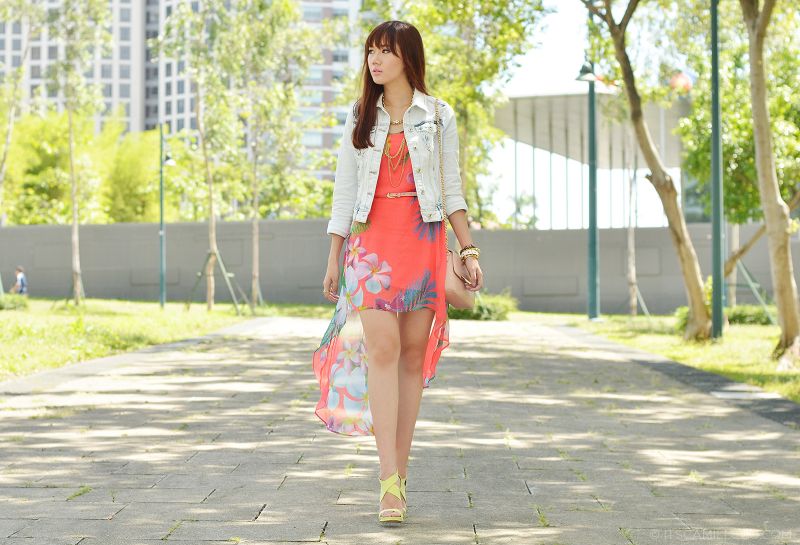 All items from Forever 21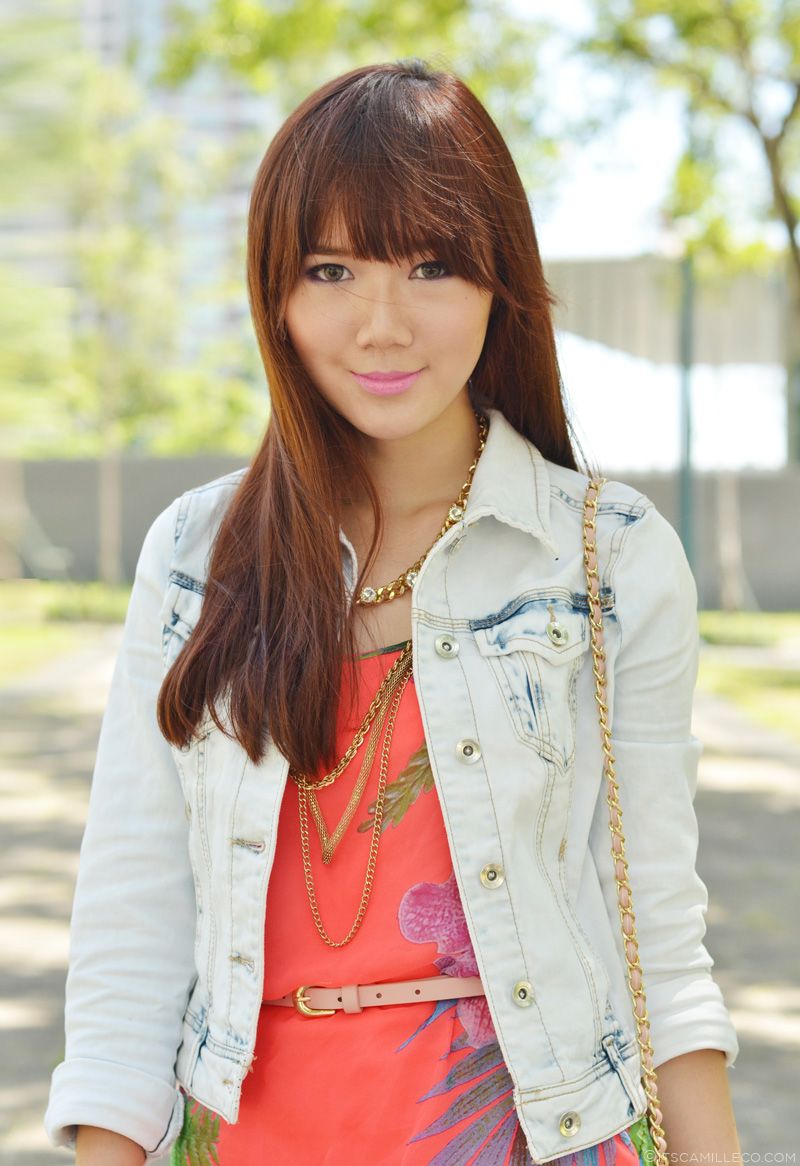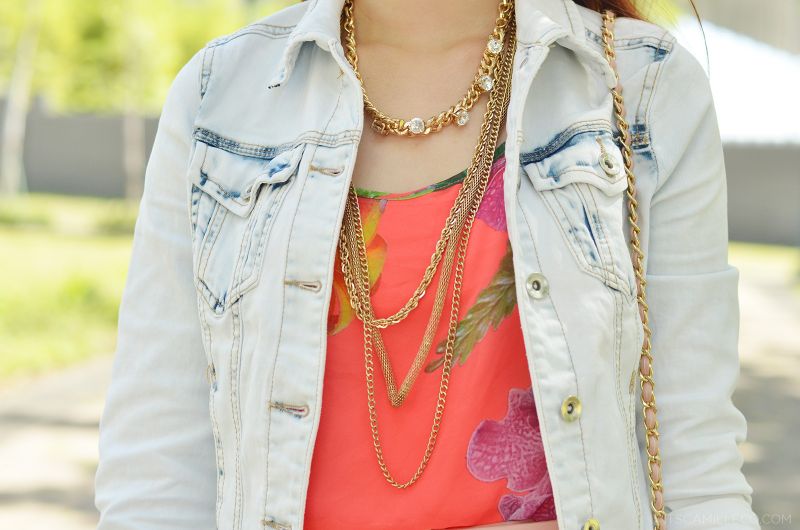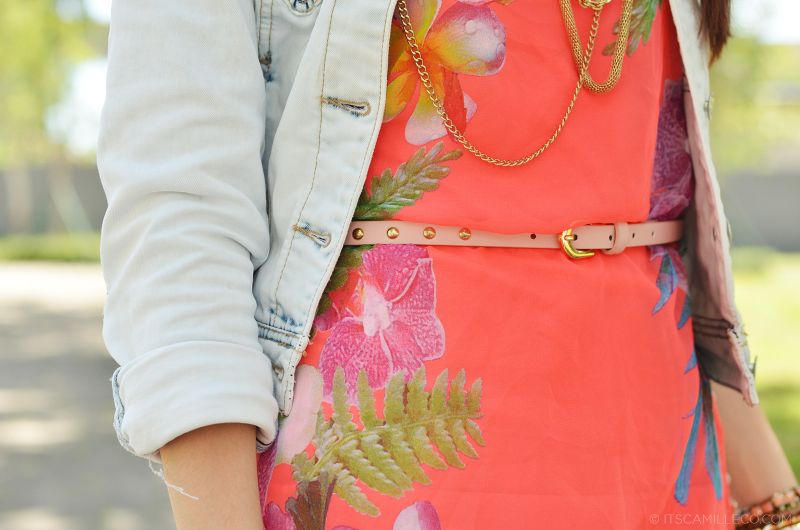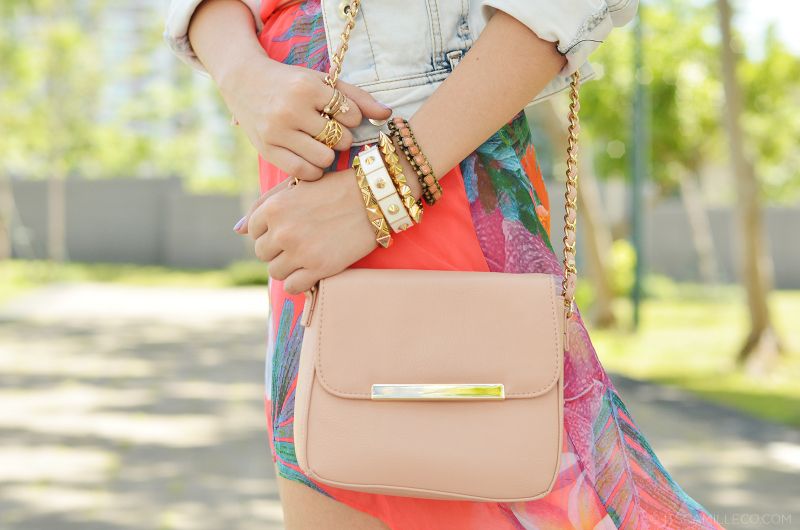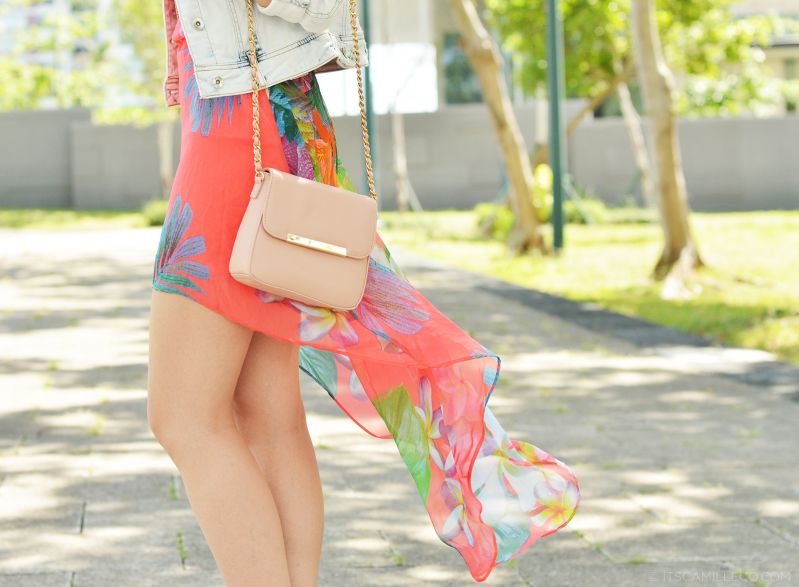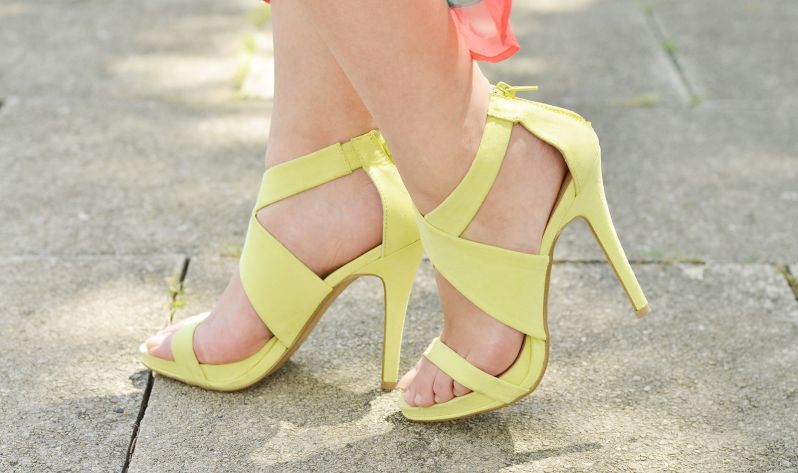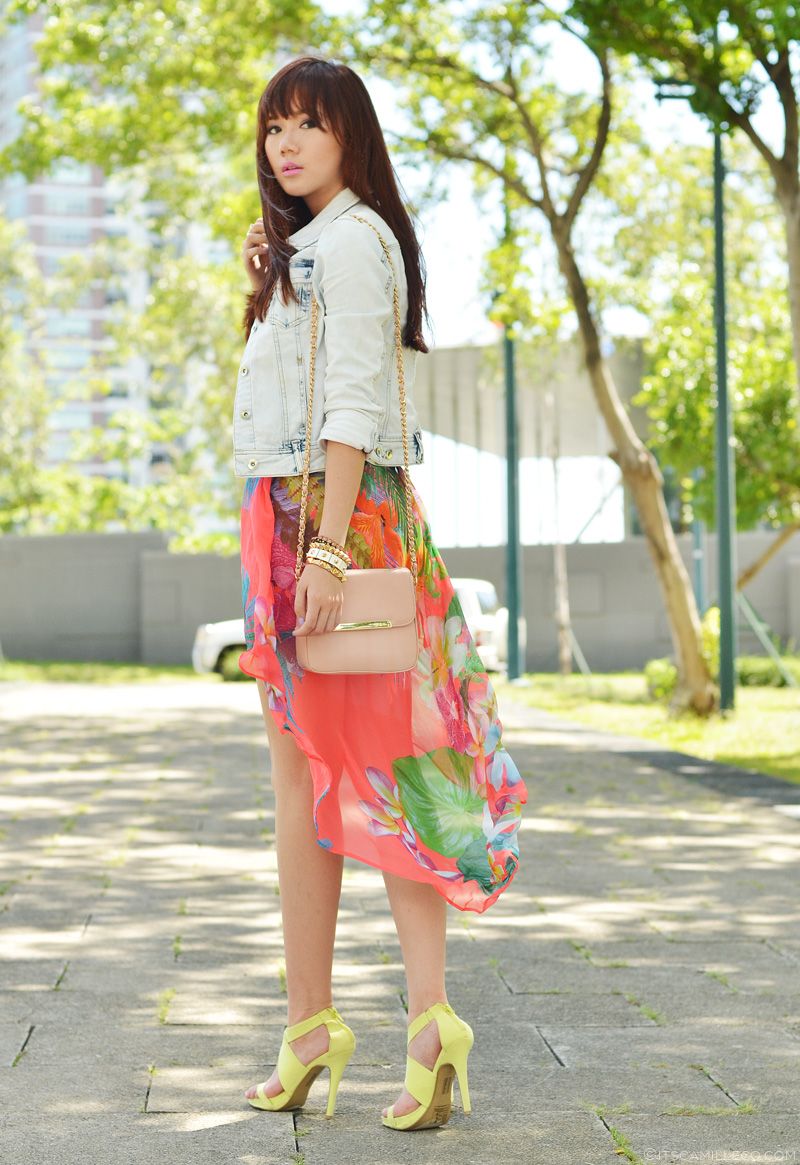 I hope this inspired you to join! Remember, we're not looking for MY style. I want to see your style and your unique personality.
I'm excited to see what you'll come up with! Good luck!
For more info on the contest, click here.