I enjoy taking part in shoots and editorials. It's like you get to be a princess for a day, with professional makeup artists and hair stylists getting you all dolled up. The only thing I dislike though is when I'm asked to style myself and I have to bring so many things to the shoot. Don't get me wrong. I like styling myself. I mean, I practically style myself on a daily basis–shoot or no shoot. I just hate the part where I have to pack all my stuff. It can get a little messy. But since I've been doing this for quite a number of times already, I'm slowly finding ways to make packing a little bit easier. Here's how I do it.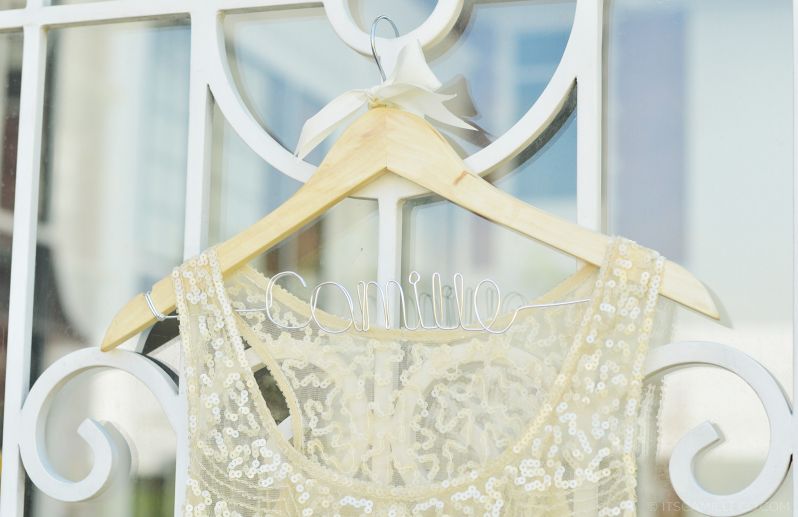 Anagon personalized hanger
Pre-shoot, I bring my clothes in hangers like this. I have them pressed before I go to the shoot so that I don't have to bother the stylists or the team for a steaming iron. This way, I save both time and energy.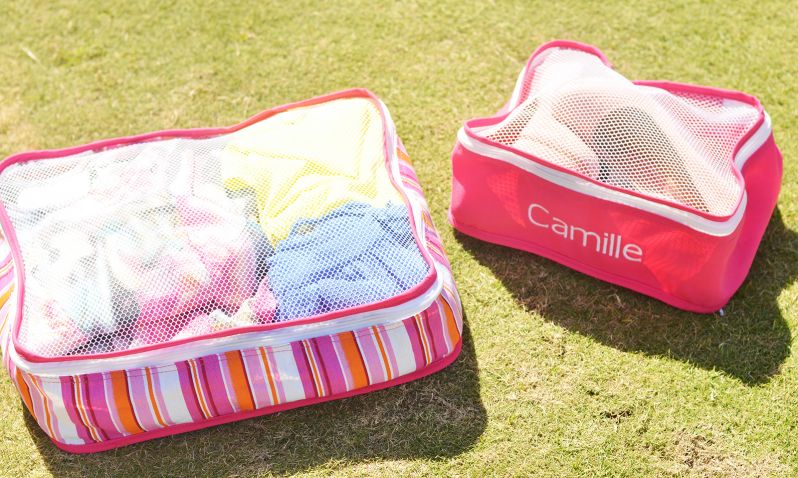 Pink Label travel utility cases/organizers
Post-shoot, I keep my clothes neatly folded in these cases. I like using these whenever I travel as well to keep my clothes in place. They're really handy! I got a smaller case for my shoes too and got it personalized so that no one would grab it by mistake.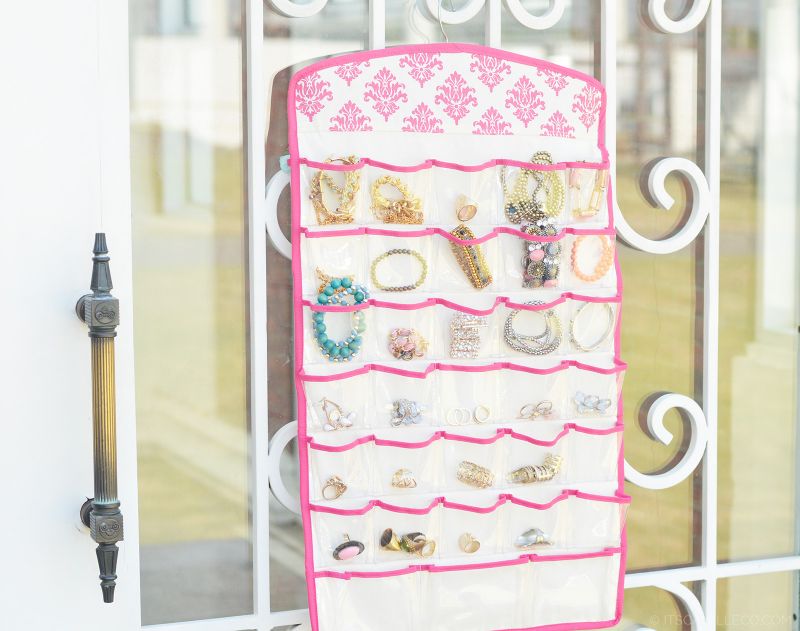 Pink Label hanging organizers
When it comes to my accessories, I store them in hanging organizers like this. I used to place them in jewelry boxes for shoots but they tend to get a little heavy. Plus, my necklaces and bracelets get all tangled up inside the box so I wanted something with separate compartments. It's easier to find my accessories this way too. I store the little ones on one side and the bigger accessories on the other.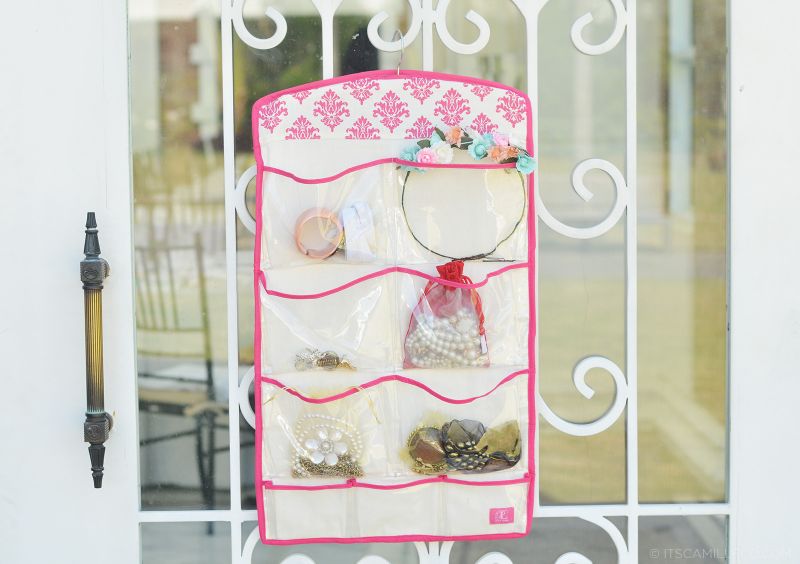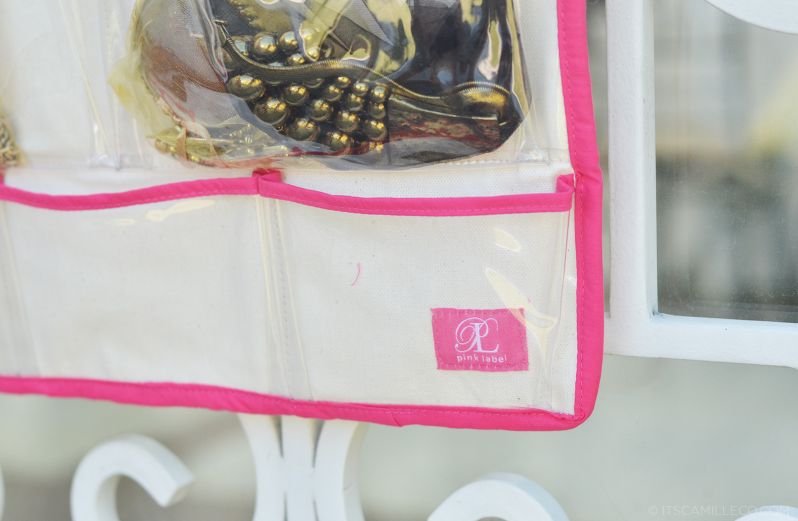 As you can see, a lot of my organizers are from Pink Label. It's every neat freak's dream come true! Pink Label actually has so much more products that are perfect for your closet and travel bag.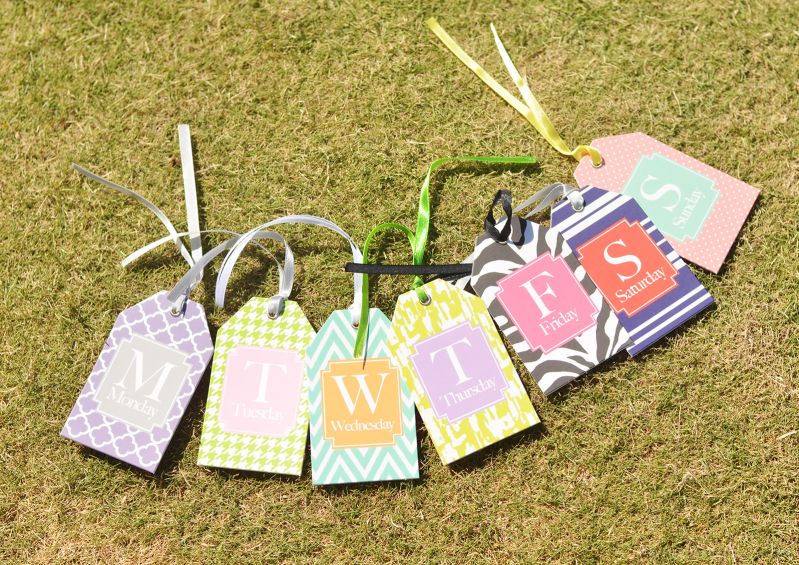 Pink Label daily wardrobe planner
They even have daily wardrobe planners like these! Who would've thought?! For those of you who plan their outfits ahead. of time, you'll love these. Just hang them together with your pre-styled outfits for the week! Since I don't really have time to pre-style my daily outfits, I use these to label my outfits for shoots.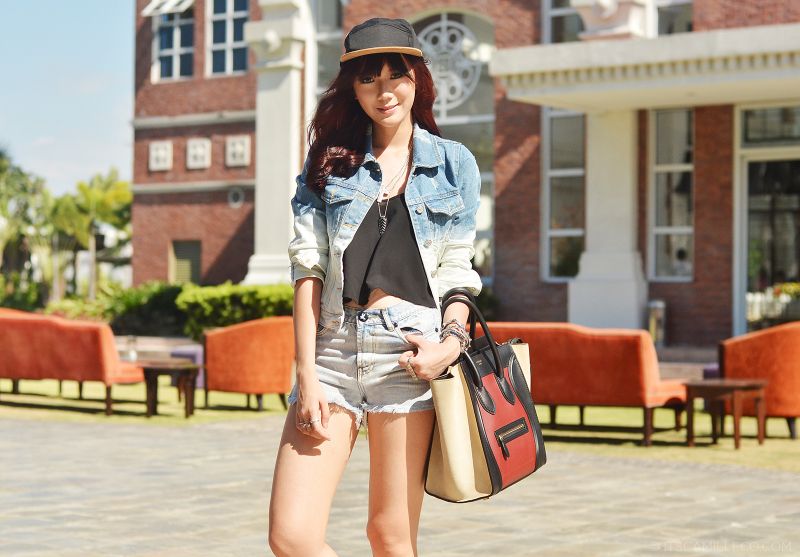 So now that you know how I pack my outfits for shoots and editorials, it's time to show you what I wore behind-the-scenes. Most of the time, I like wearing laid-back clothes to shoots. It's always best to be comfortable in situations like this because it can get a little tiring sometimes. Plus, I don't really want random strangers who see me after the shoot to think that I'm off to prom or something. To balance off my heavy makeup and styled hair, I try to compromise with my casual outfit. You can call it my own version of the "model off-duty" look.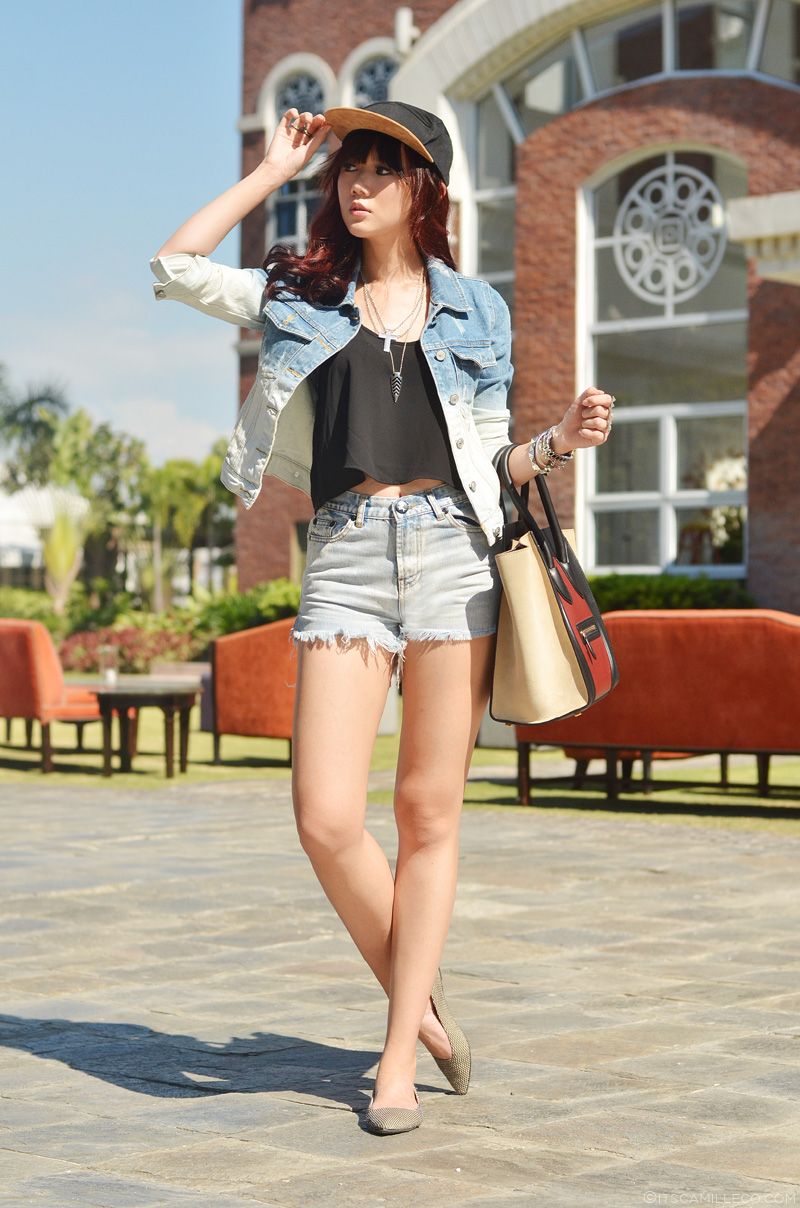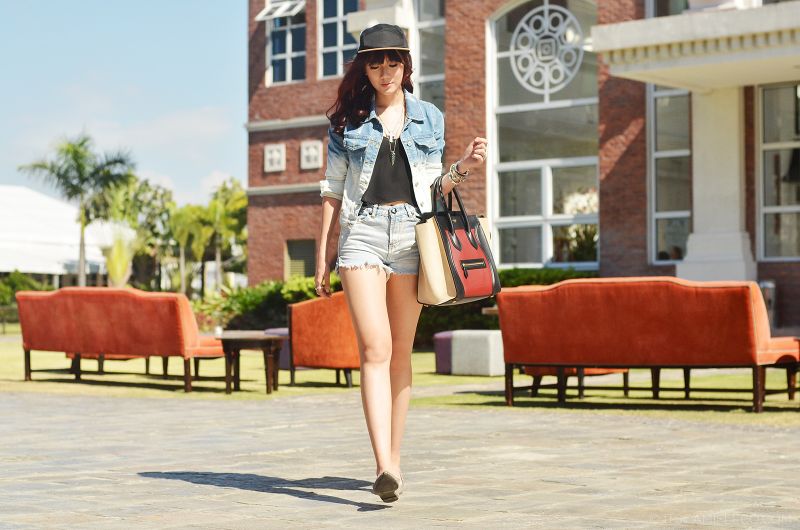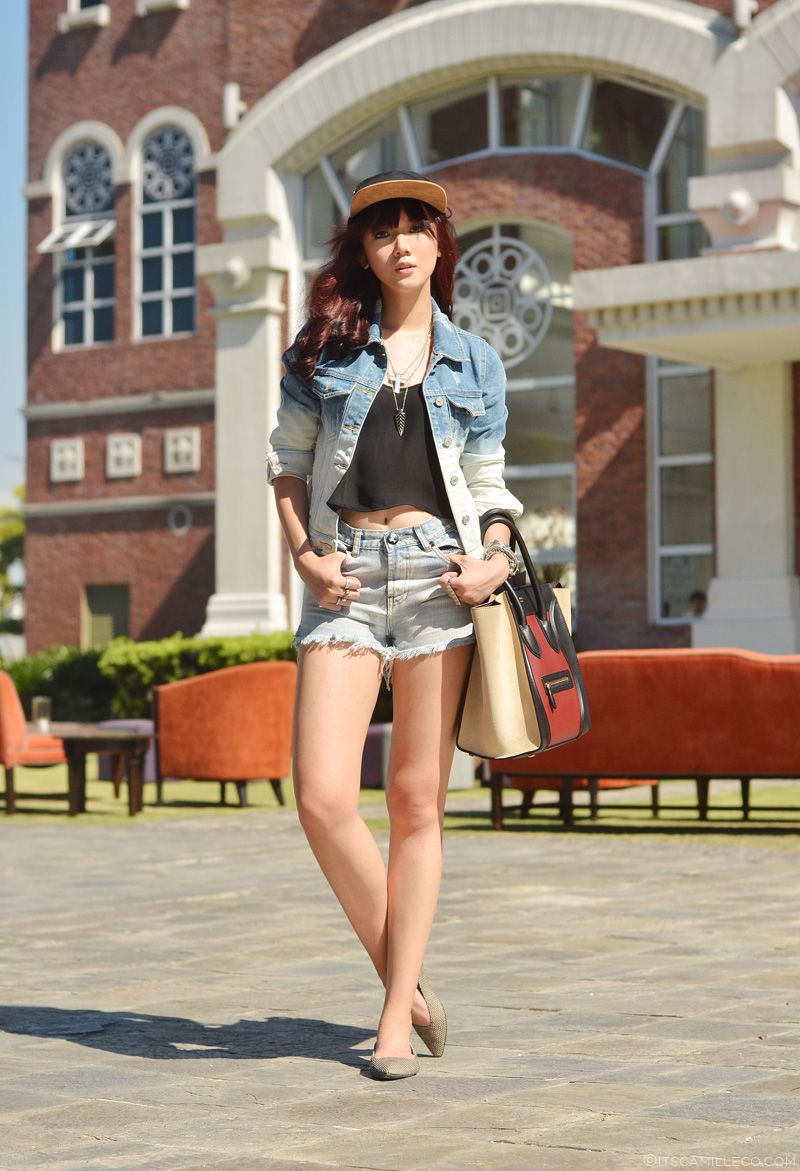 [button link="http://lookbook.nu/look/4861445-Oasap-Denim-Jacket-Sugarfree-Flats-Double-Denim" size="small" bg_color="#e5b3b9″ window="yes"]Hype my look on Lookbook.nu here[/button]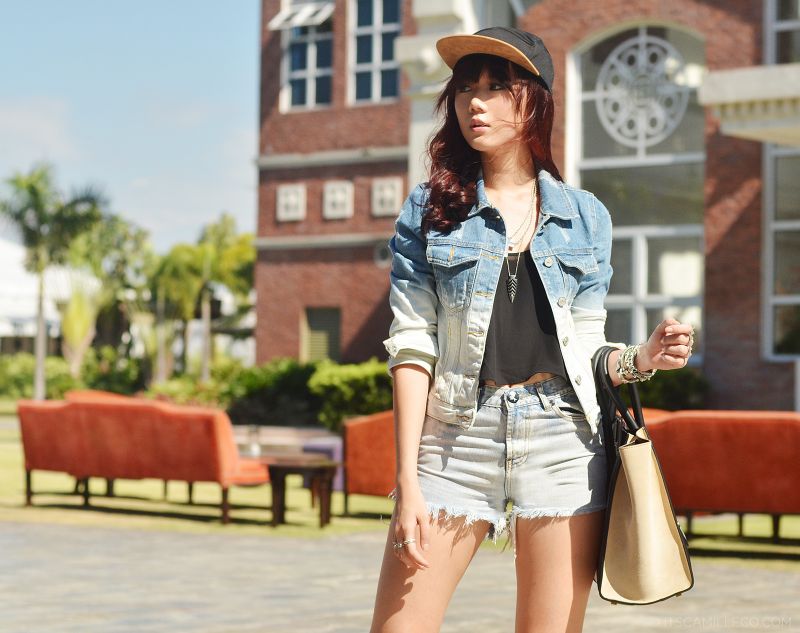 One Teaspoon denim shorts | Topshop top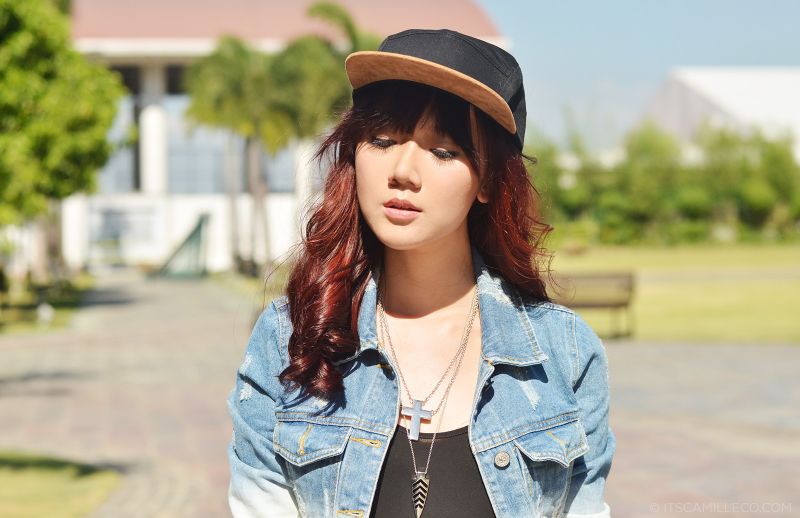 Topman cap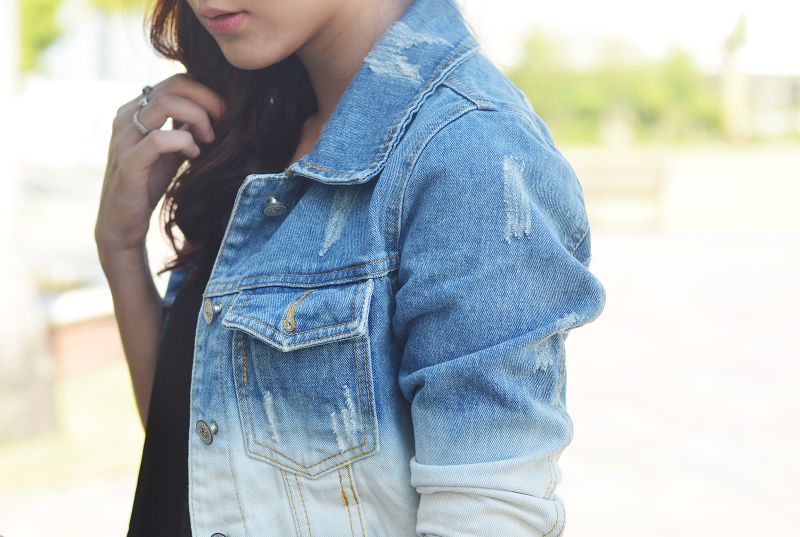 Oasap denim jacket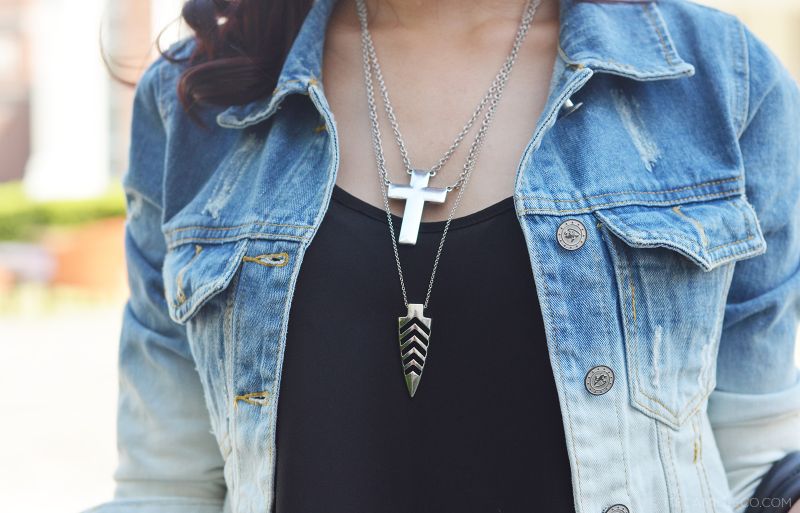 Forever 21 necklaces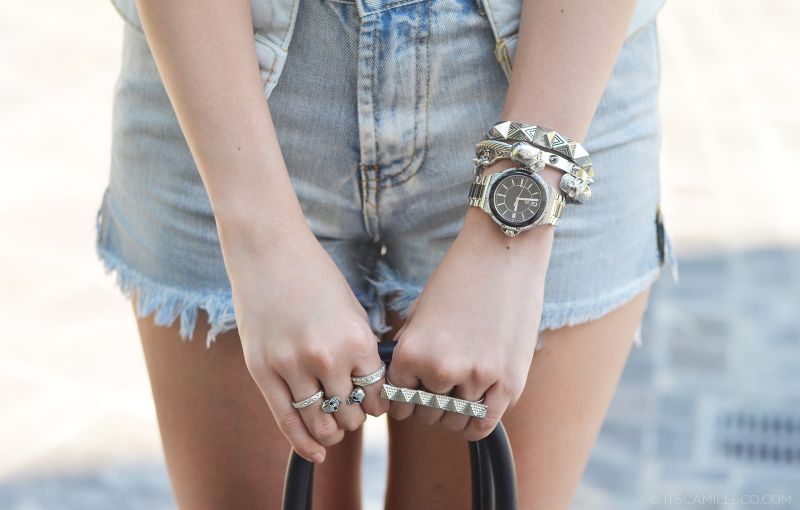 Forever 21 spike bracelets | Tag Heuer watch | H&M skull ring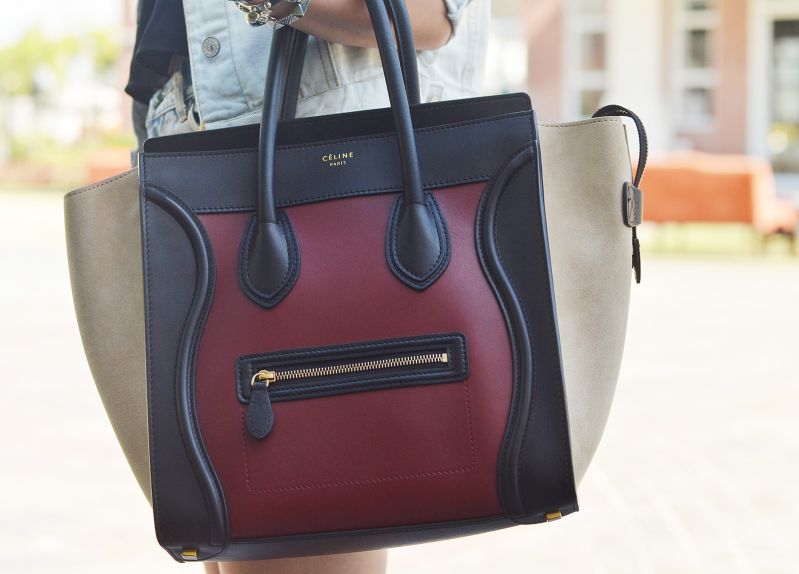 Celine bag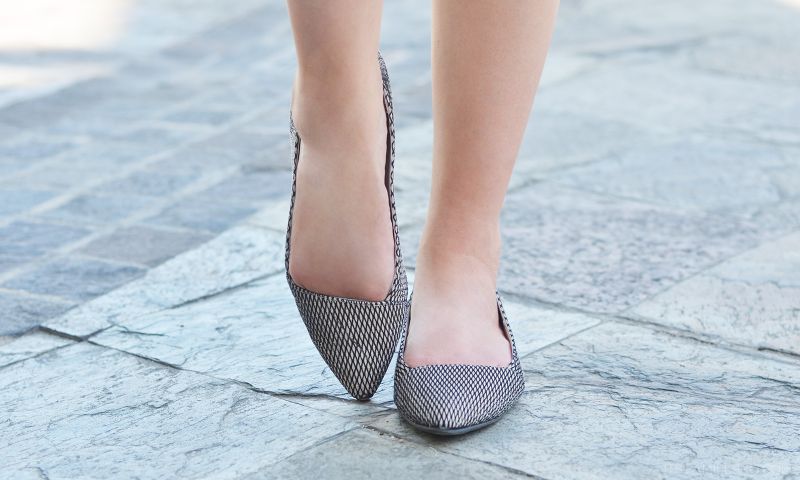 Sugarfree flats