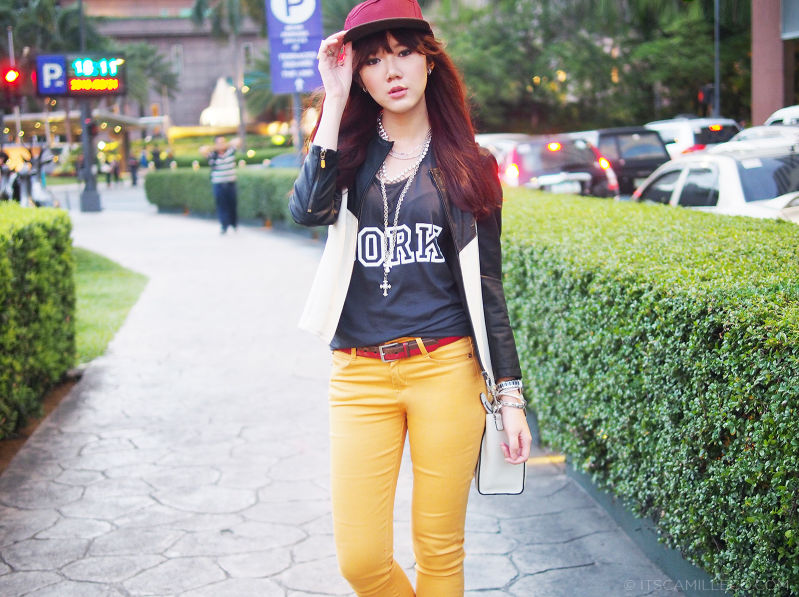 When you run out of things to wear or you simply want to switch things up, why don't you check out the men's section? That's what I did! My top, cap and belt are all for men. The first 2–I got while shopping at Topman. The belt, on the other hand, I stole from my brother. Har har! He'll never know. He doesn't read my blog anyway. Pfft!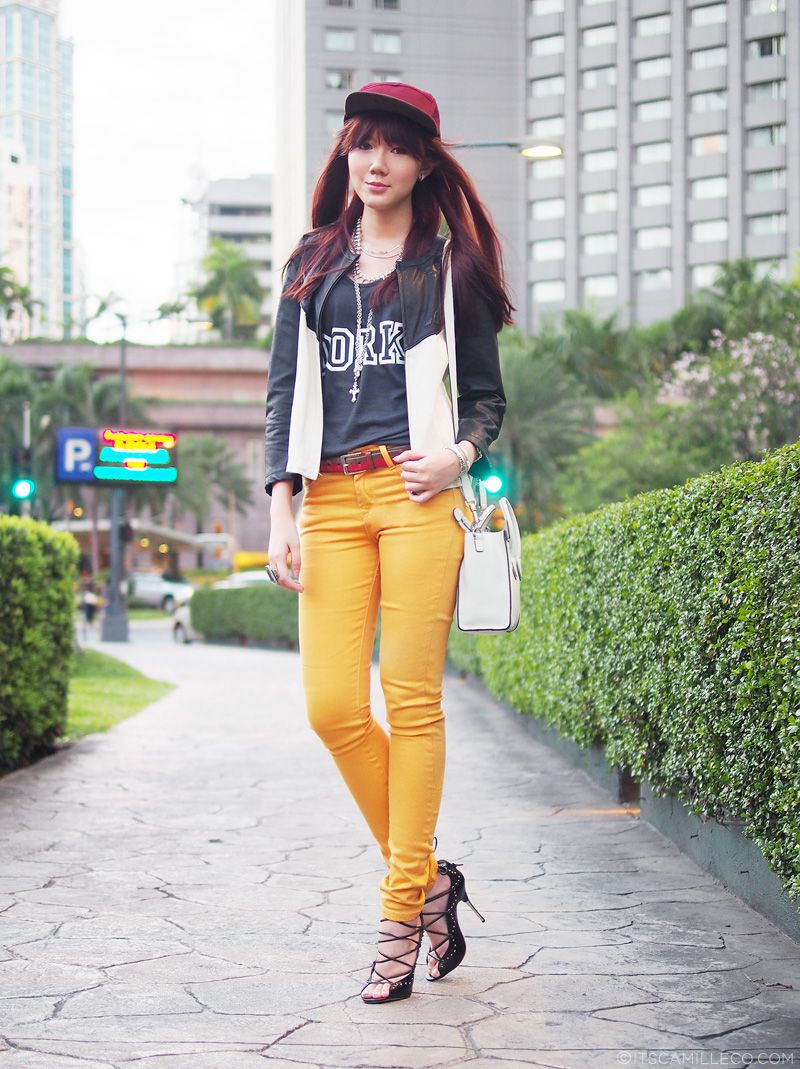 [button link="http://lookbook.nu/look/4765885-Hey-Dork" bg_color="#e5b3b9″ window="yes"]Hype this look at Lookbook.nu here[/button]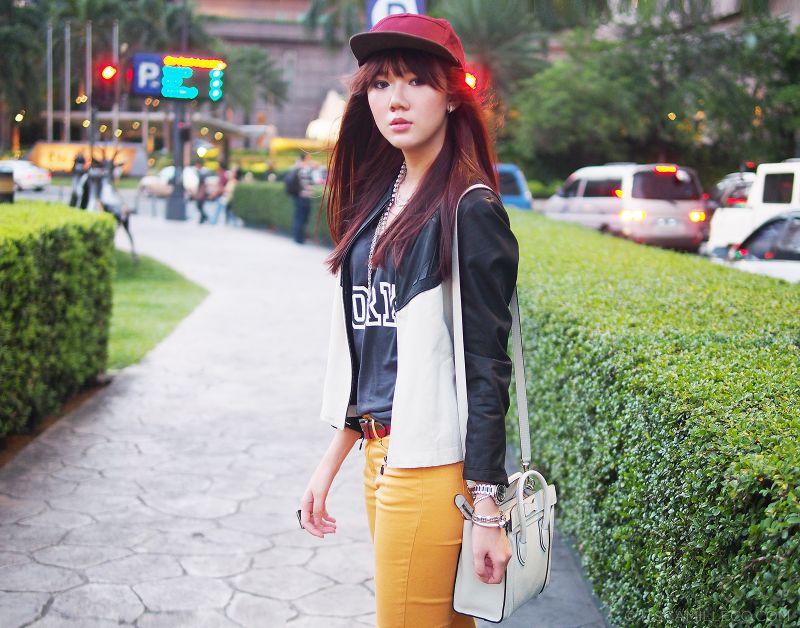 Topman cap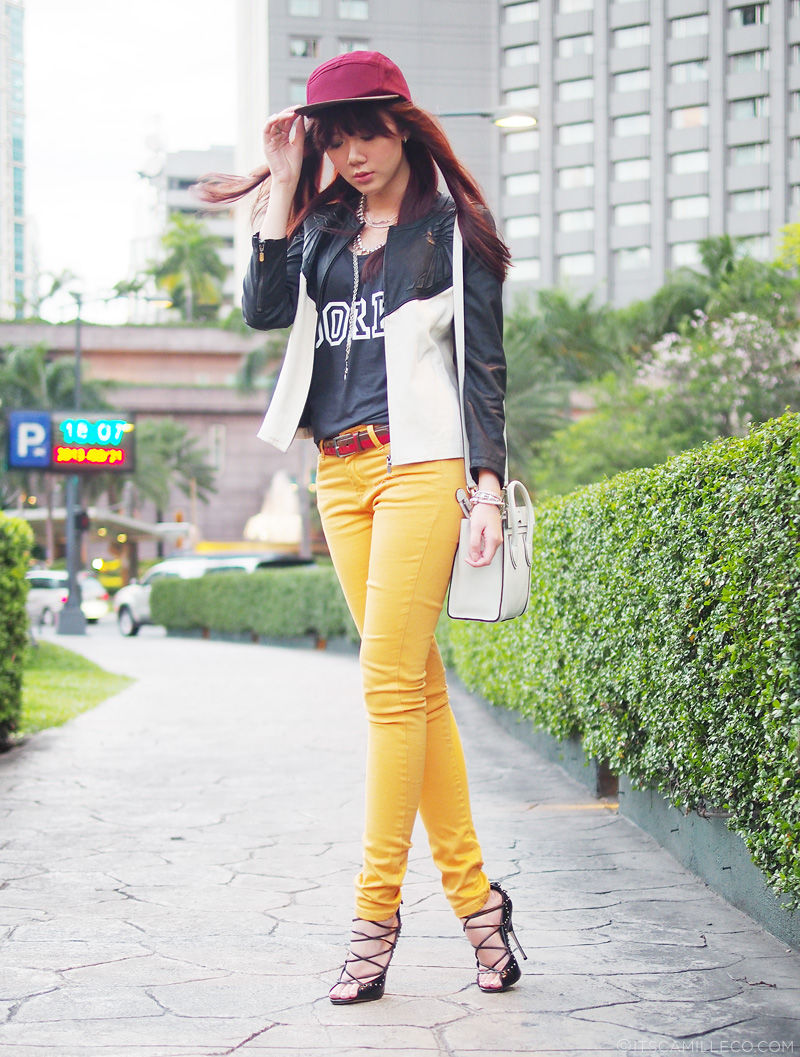 H&M pants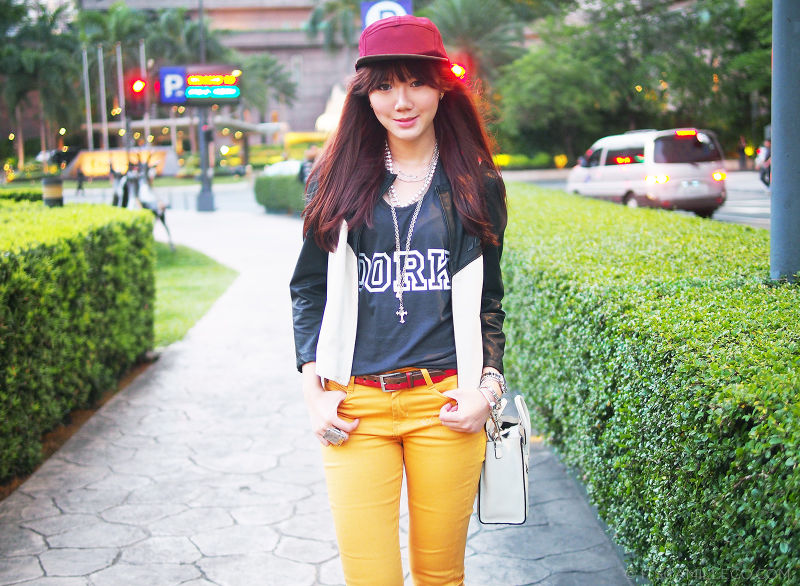 Zara leather jacket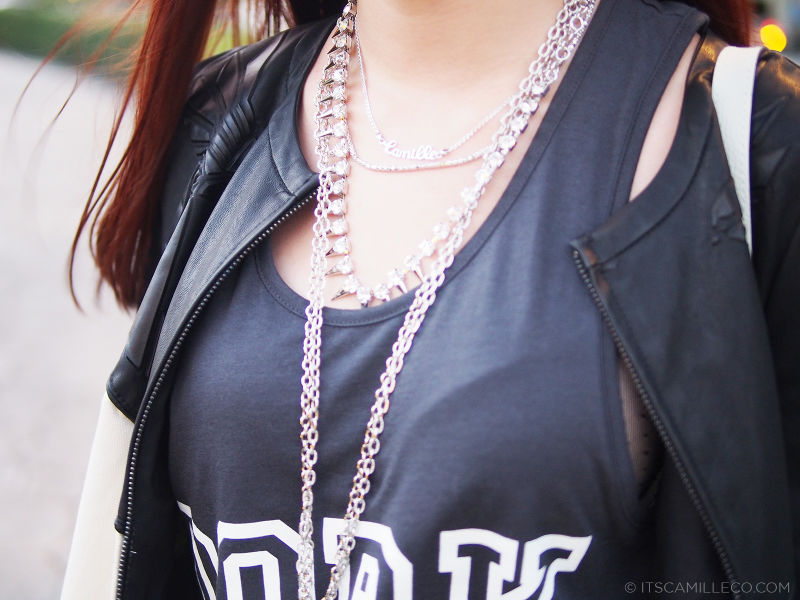 Cornwall Street spiked necklace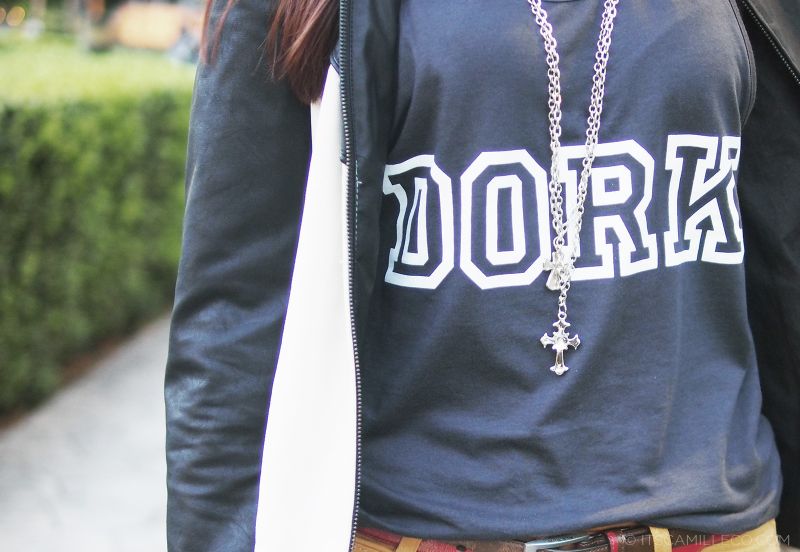 Topman tank top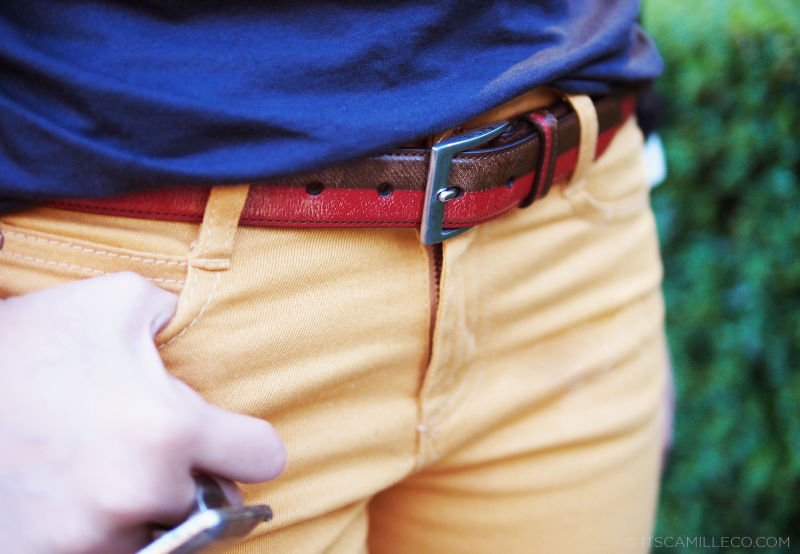 Paul Smith belt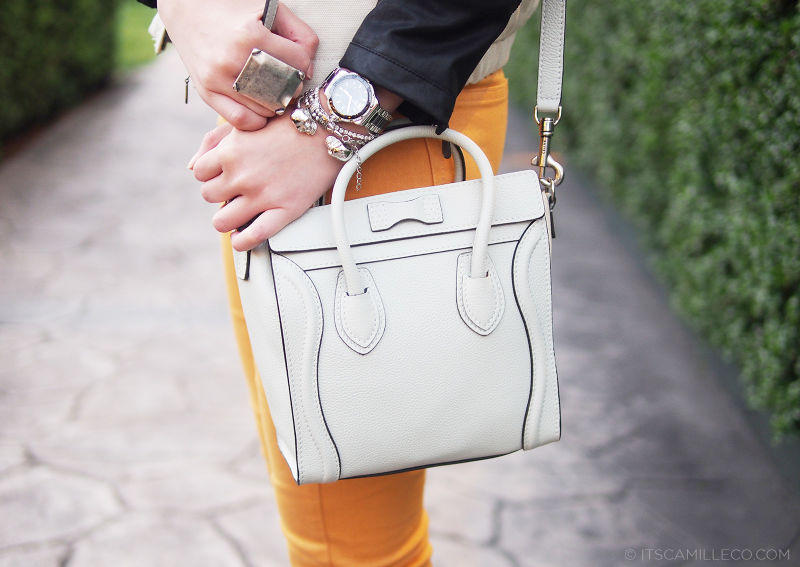 Celine bag | Tag Heuer watch | SM Accessories ring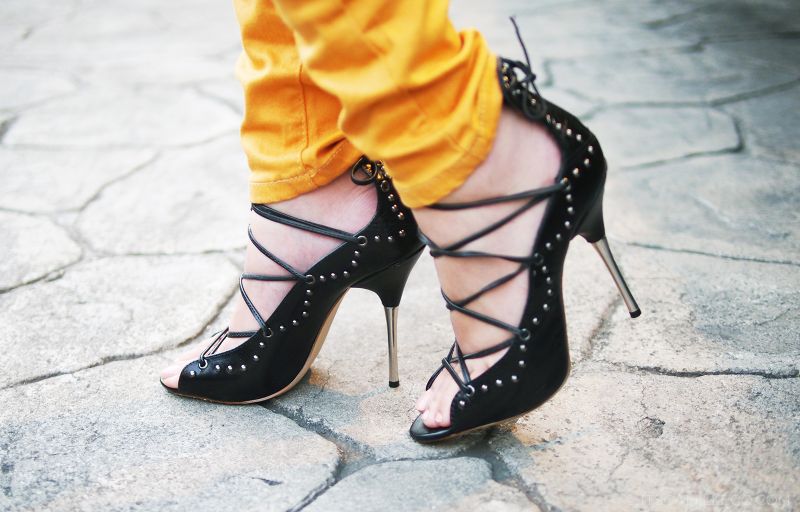 Choies heels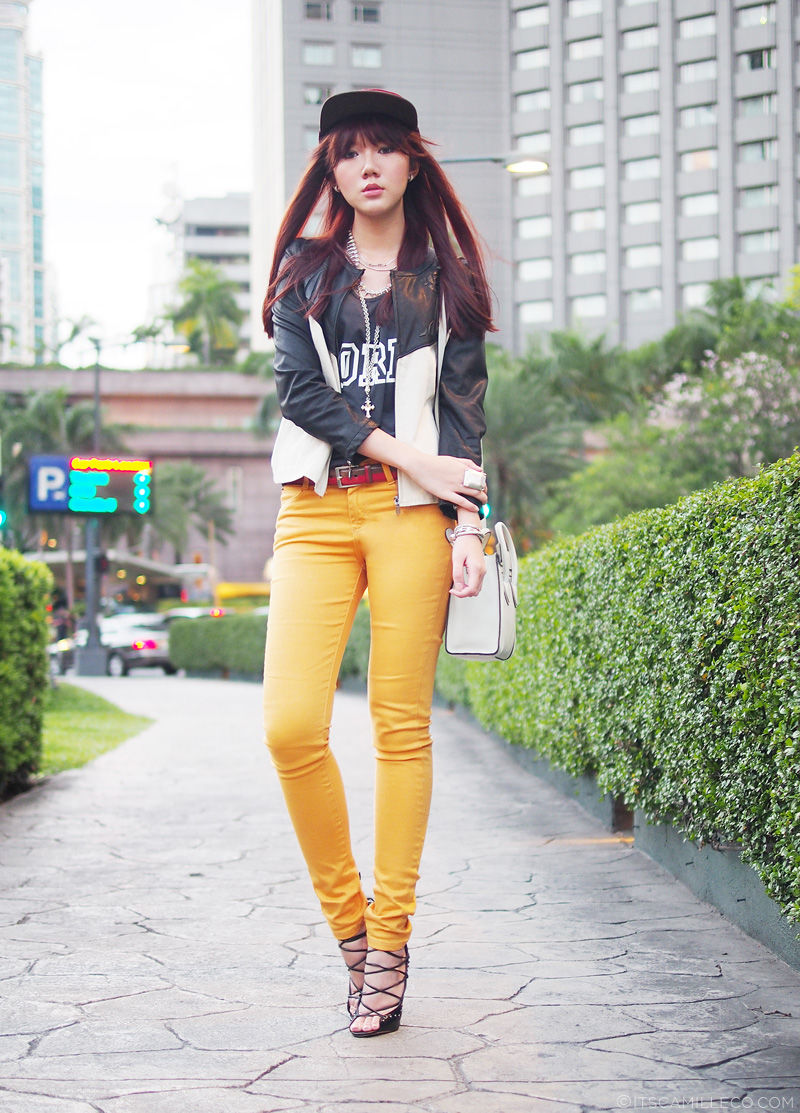 Sometimes, you really have to pay the men's section a visit. You'll never know what you'll find! By the way, speaking of men, who wants to watch a musical about them? My sister and her friends recently bought one night of the hit musical, The Full Monty. They're selling tickets for the April 20 show which is one day before my birthday. *cough*cough* If you enjoyed Magic Mike, then maybe you'll enjoy this. Hint: Male strippers!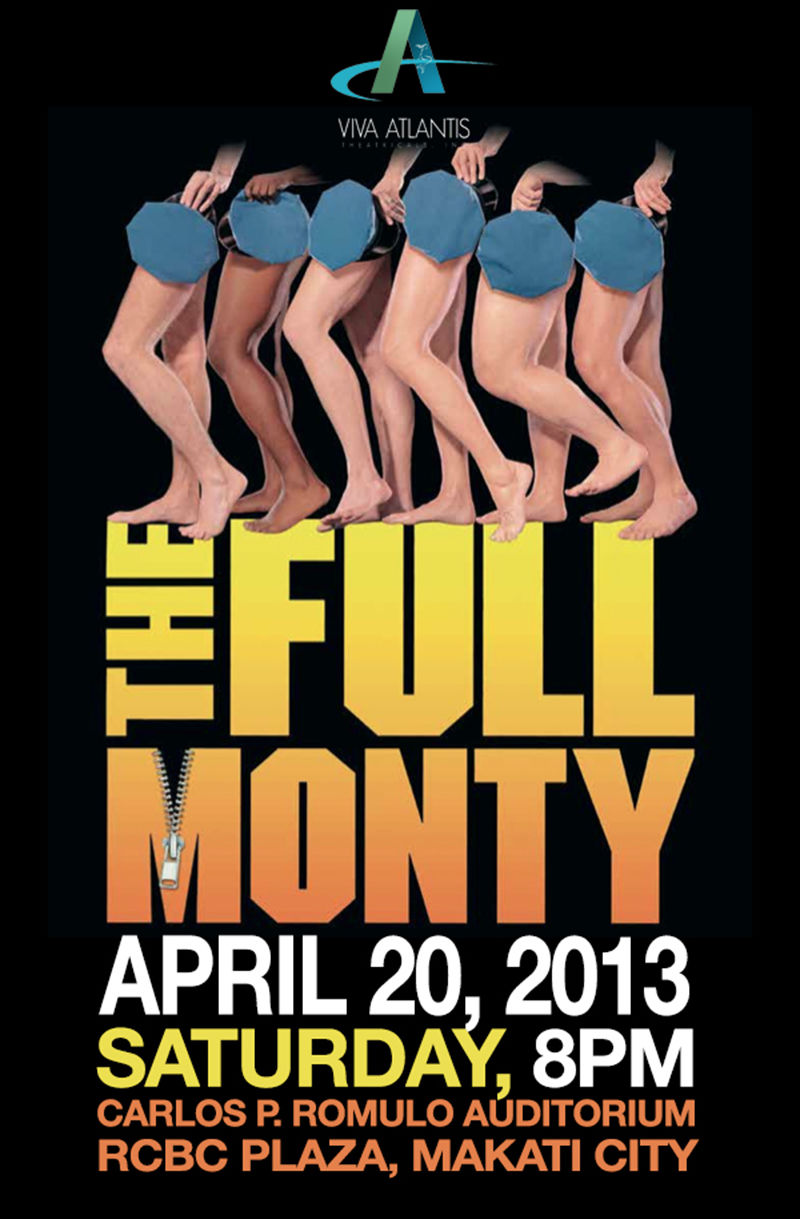 The Full Monty is a musical with a book written by Terrence McNally and music & lyrics by David Yazbek. You might've already seen the movie version of this way way back in the 90s. It's extremely popular especially in the UK and enjoyed both critical and commercial success. The Full Monty is about 6 unemployed male steelworkers based in Buffalo, New York, who upon seeing how much their wives enjoy watching male strippers during their "Girls' Night Out," decided to make some quick cash by becoming male strippers themselves. Now before you go on thinking that this is some dirty dirty dirty musical, it's really not. (Oops! Did I shatter your Magic Mike dreams? Haha!) It's actually a heartwarming and charmingly funny musical that focuses on the characters finding their renewed self-esteem and realizing the importance of friendship and the ability to have fun. You'll see the guys work through their fears, self-consciousness, feelings of worthlessness and anxieties over everything from being overweight to child custody, bigotry to being gay, and how they'll come to discover that not only are they stronger as a group, but that the strength they find in each other gives them the individual courage to face their demons and overcome them. Of course, if you're not interested in these, then just focus on the part where I mentioned that there are male strippers. LOL!
The Full Monty stars Mark Bautista, OJ Mariano, Arnel Ignacio, Jamie Wilson, Nino Alejandro, Marco Sison, Sitti and Ciara Sotto. You can find ticket info here and contact my sister and her team at +639204602761 or fullmonty.apr20night@gmail.com to purchase tickets.
I hope I'll see you there! April 20, 8pm at the Carlos P.Romulo Auditorium, RCBC Plaza, Makati. Let's celebrate my birthday by supporting my favorite sister. (She's my only sister so I have no choice. Haha!)