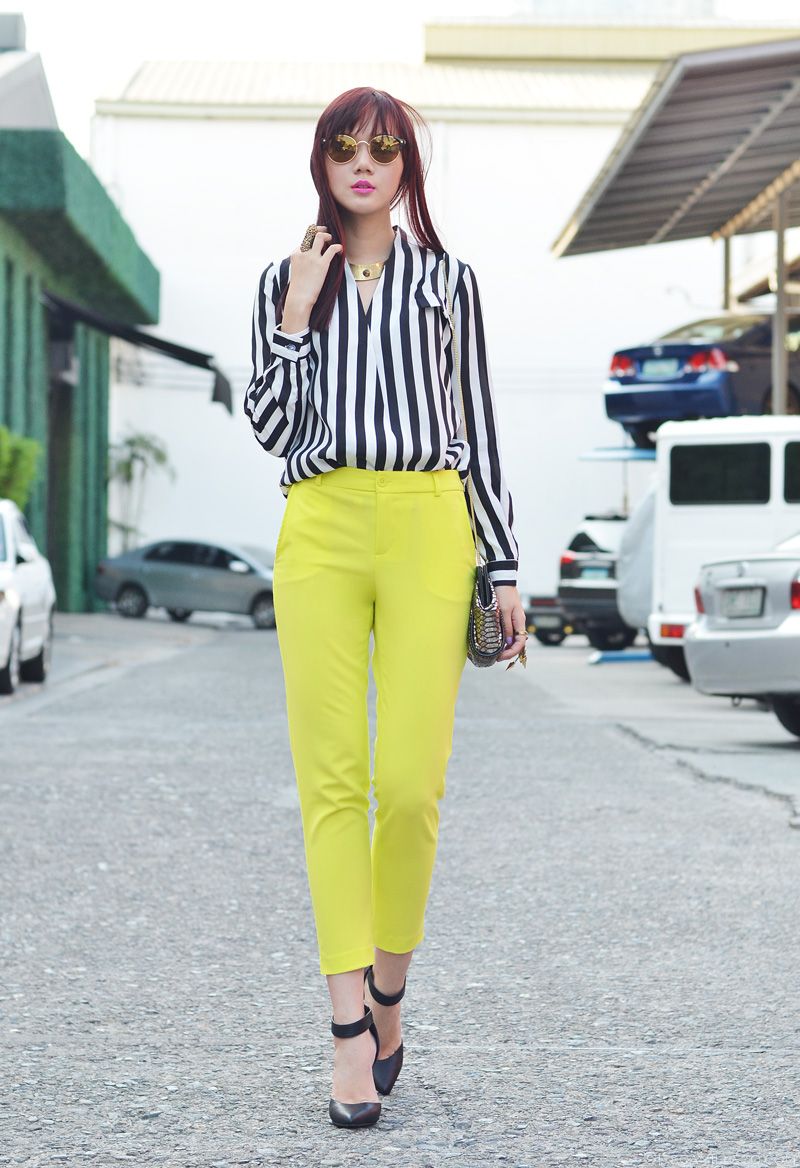 Doesn't this remind you of the movie, Beetlejuice? Without all the weirdness that is. Oh no, the youngsters reading this might not get it. Beetlejuice is such an old movie! Google it. Google is your friend, my dear sweet child. LOL!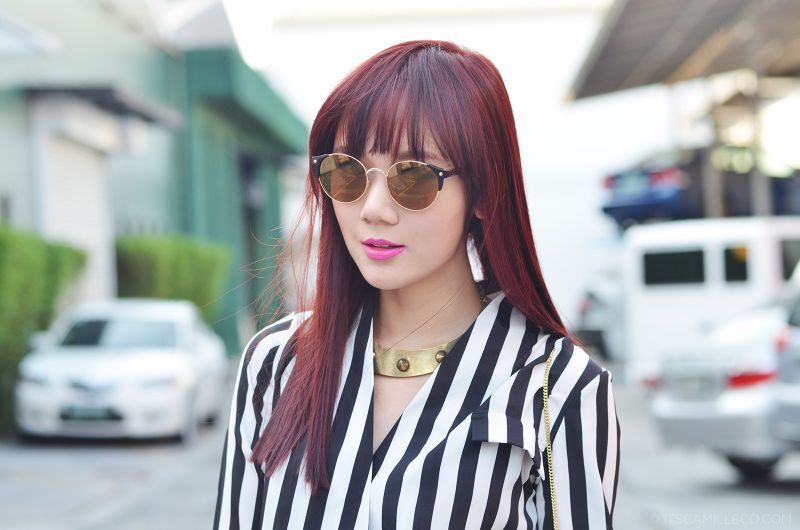 Anyway, I wore this outfit to a meeting with Tomato. If you follow me on Twitter and Instagram, I'm sure you've probably already figured out that I'm cooking a little something with them. This is also the reason why I have a number of blog photos with this as my background. This is Tomato's office compound. And since I had no time to look for another location for my outfit photos, this will have to do. No time to get all artsy fartsy! This busy bee needs to fly away!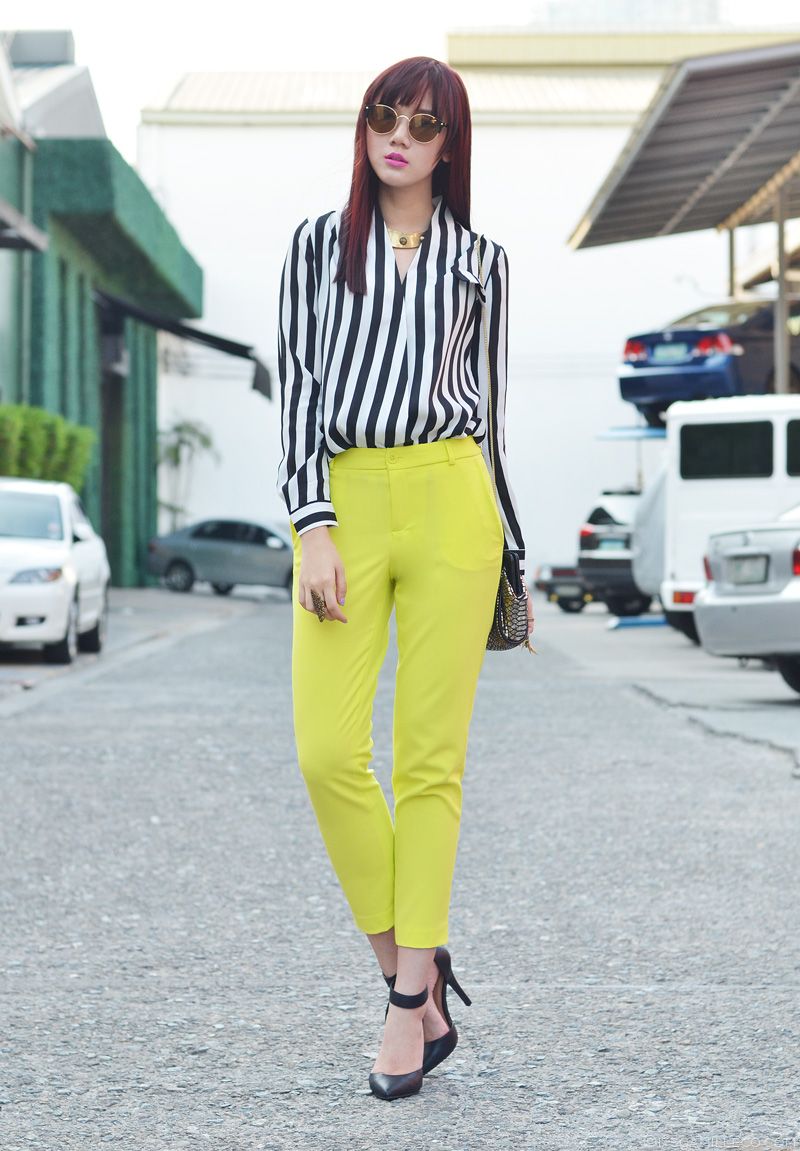 Bold black and white stripes always look great with neons and brights. Trust me. It never fails. You don't even need to accessorize much. There's already so much contrast going on, you're all set!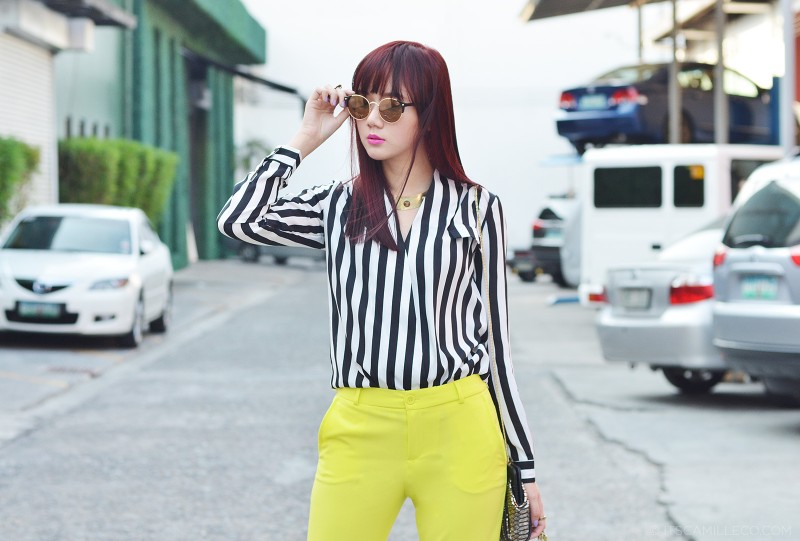 [button link="http://lookbook.nu/look/4920583-Jess-Rizzuti-Bag-She-Inside-Top-Beetlejuice" size="small" bg_color="#e5b3b9″ window="yes"]Hype this look at Lookbook.nu here[/button]
Forever 21 trousers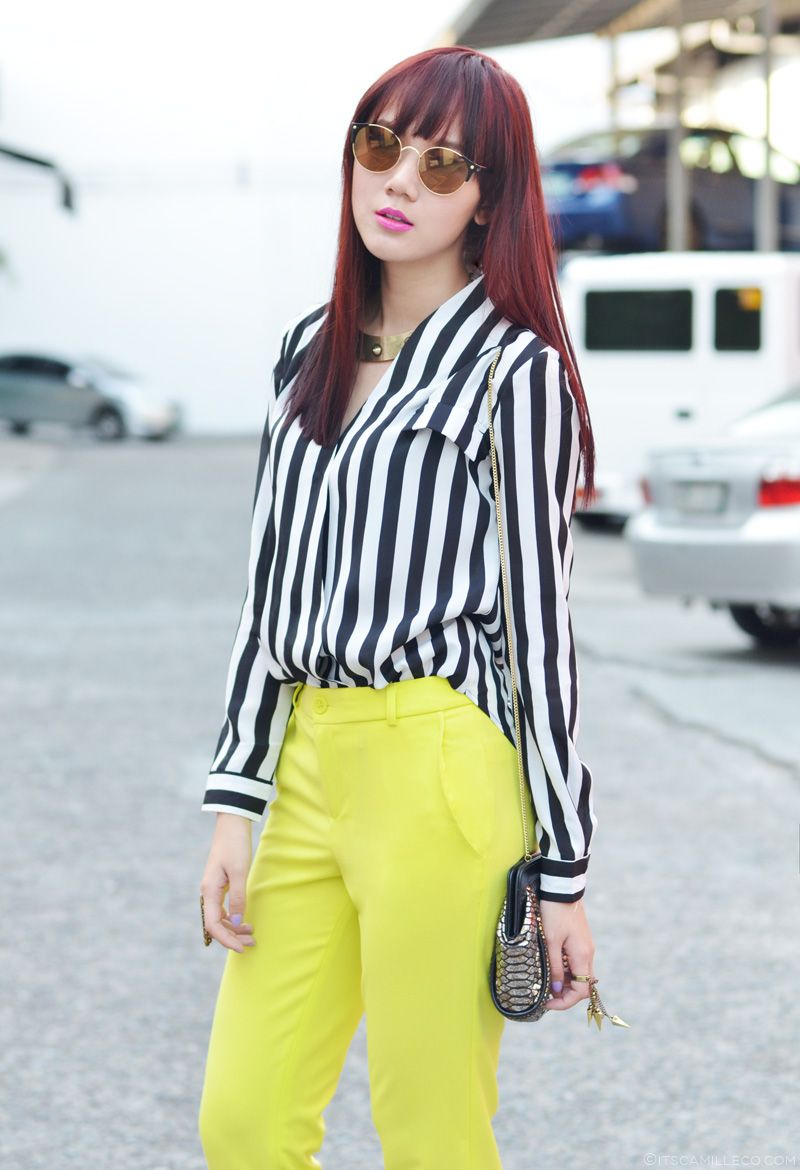 She Inside top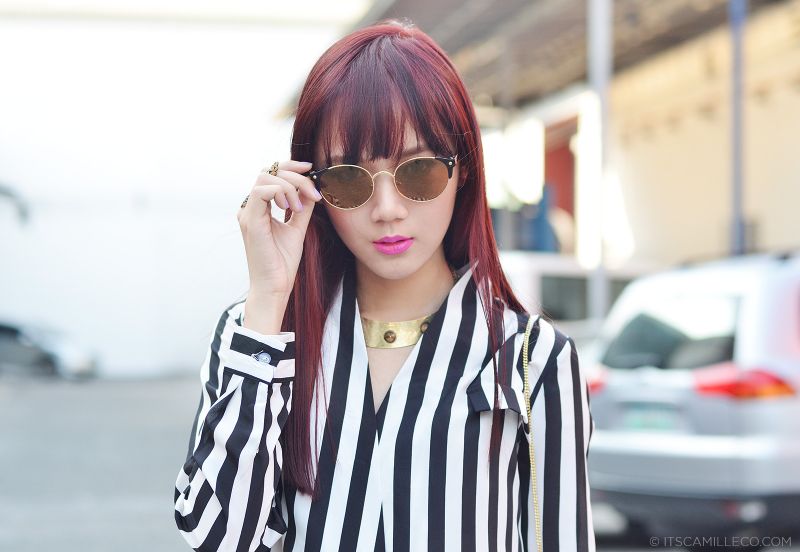 Charlie sunnies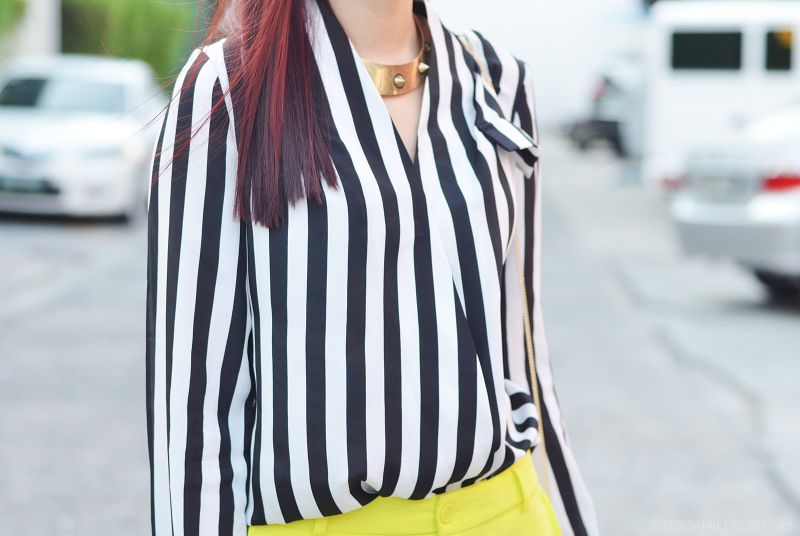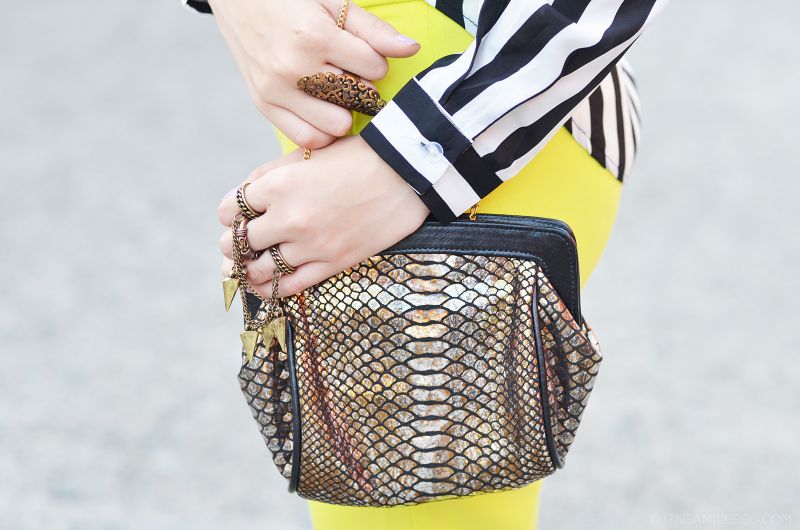 Jess Rizzuti bag
I've been wanting to wear this bag out for quite some time now. It looks a little formal so I thought I wouldn't be able to use it on a normal day. But lo and behold, it actually works with this outfit! It matches my sunnies even! This bag is by New York-based designer Jess Rizzuti. I can't believe I just discovered this designer now! She custom dyes and embosses her own materials to create an unparalleled richness in all her bags. She even develops each pattern by hand in her studio!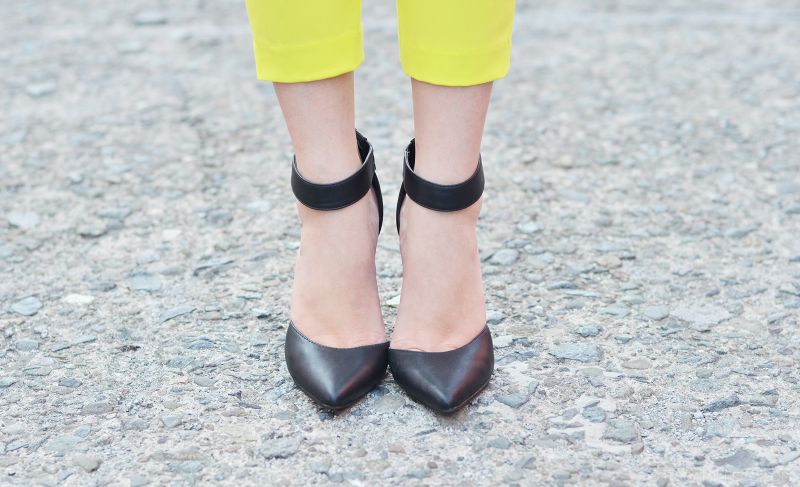 Forever 21 heels