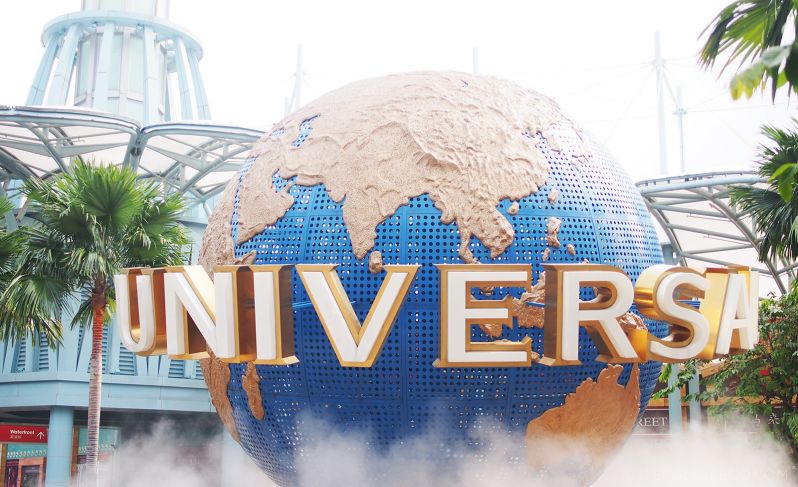 Wheeeeeee! The kid in me is happy again! If you've read my blog posts about my trip to Hong Kong Disneyland, then you probably already know by now how much I LOVE amusement parks. All caps on the word LOVE! So when my family decided to spend a few days in Singapore, my sister and I made it a point to visit Universal Studios there. We've already been to Universal Studios in LA when we were still kids but we wanted to check this out still because again, we're kids at heart and we just have to!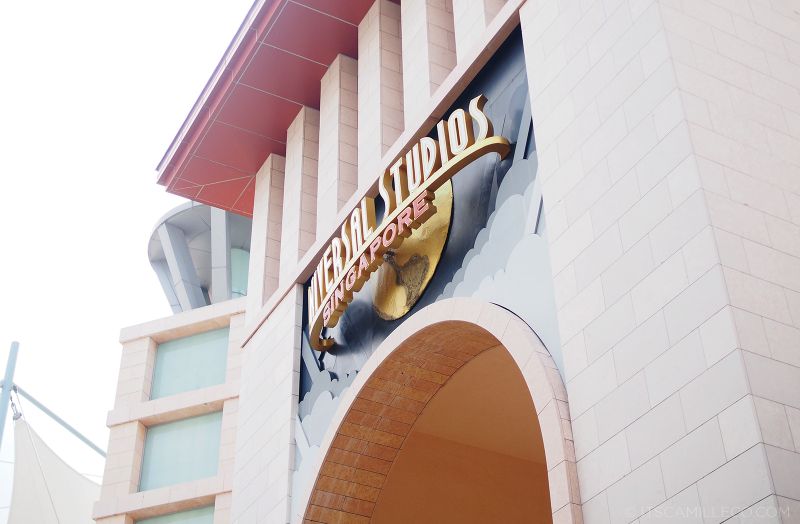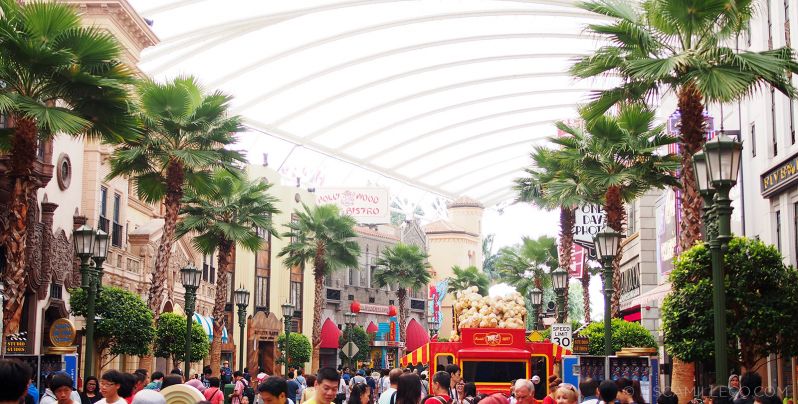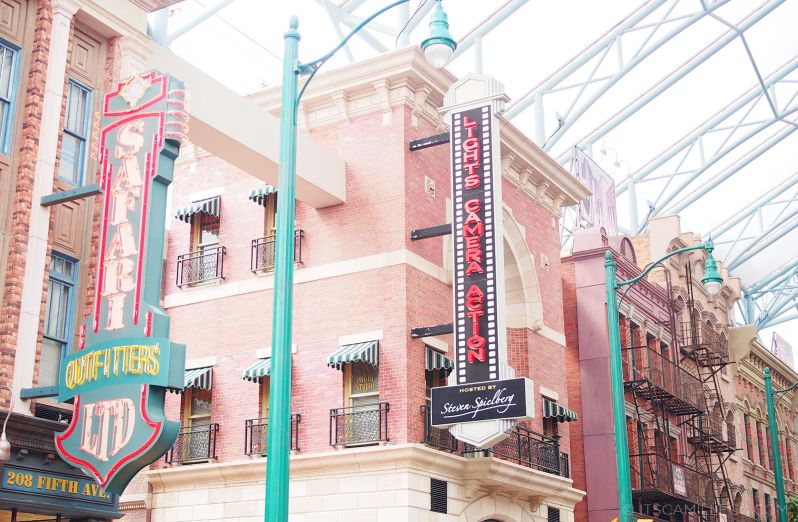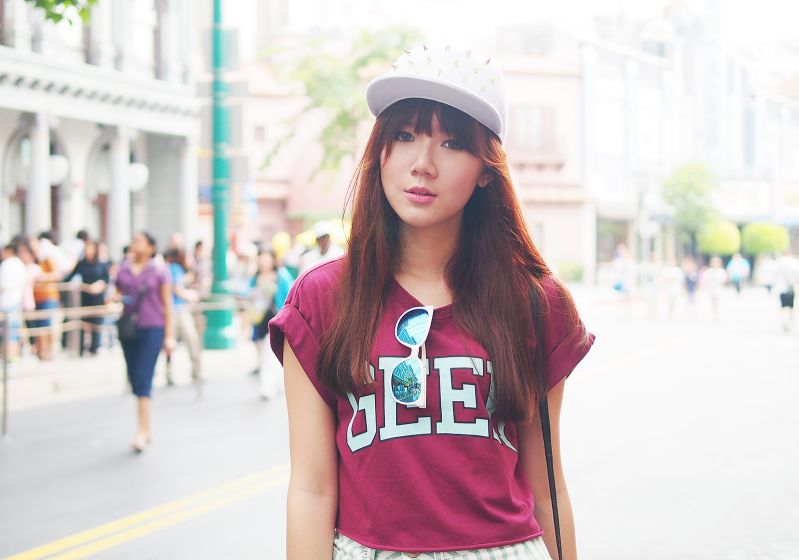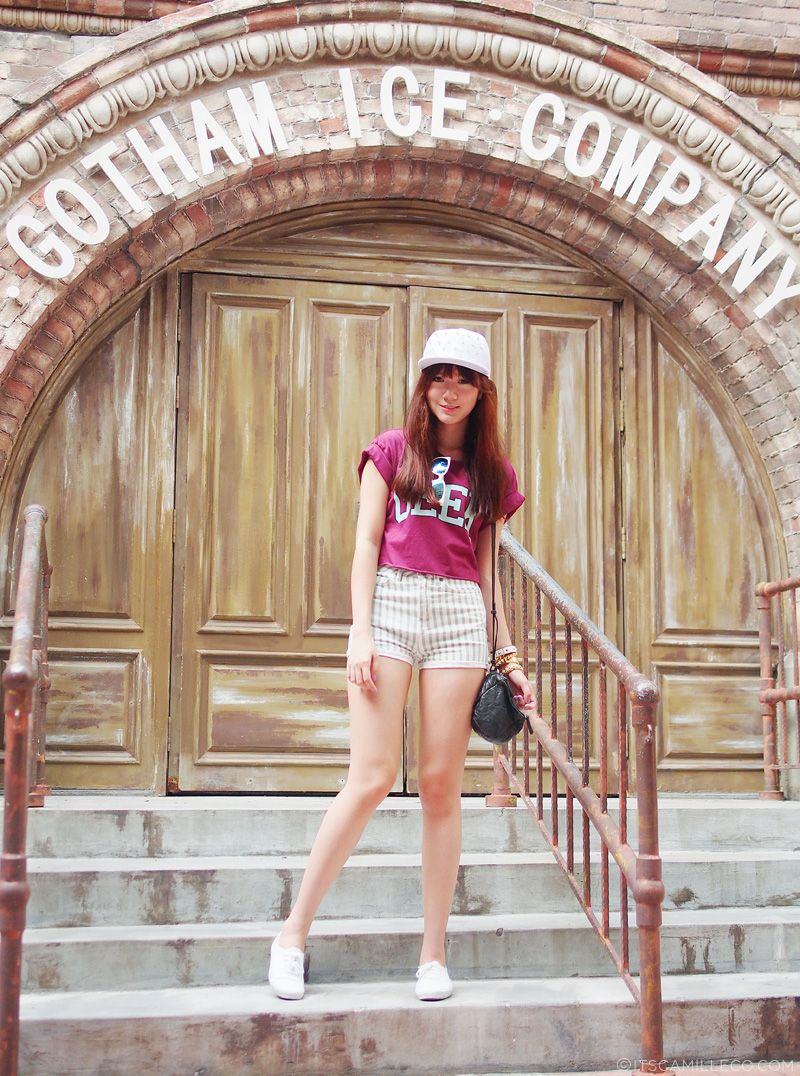 Batman! Where are you?
Quick outfit photo op first before I look like crap with my hair all over the place because of the roller coaster rides.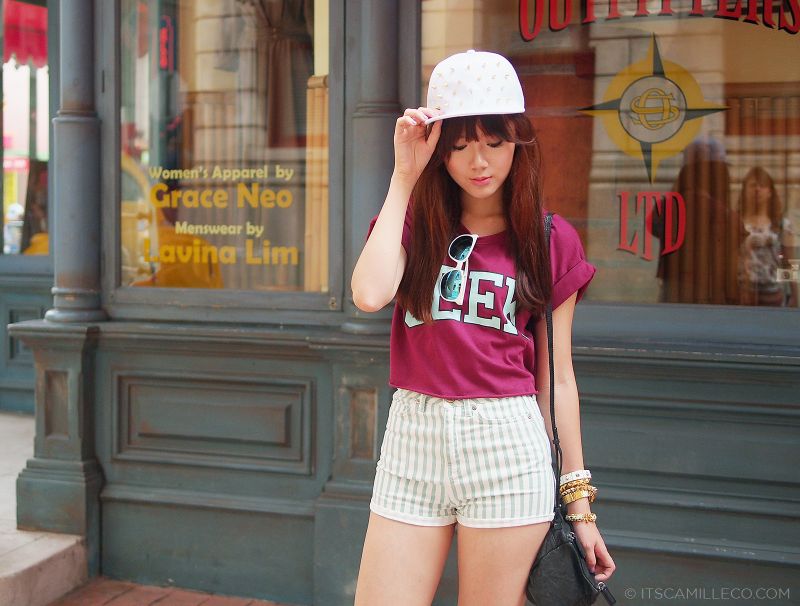 My go-to amusement part outfit–a casual top and a pair of shorts! Ready for the long lines and hot weather!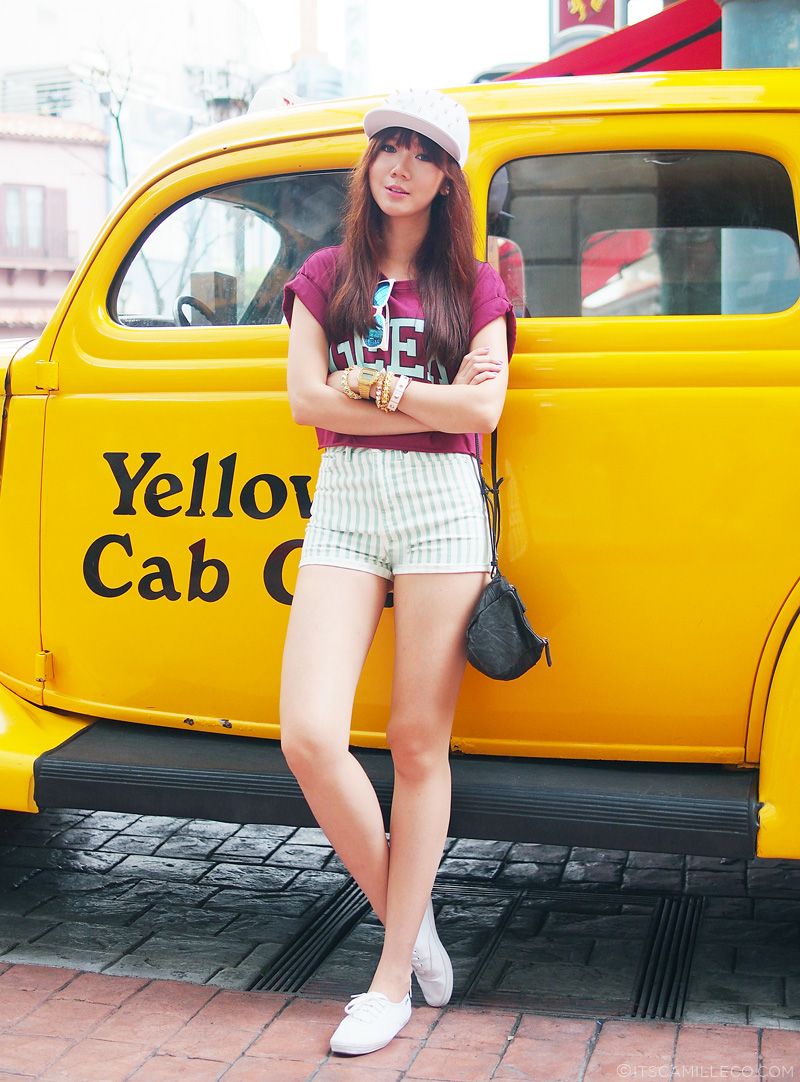 [button link="http://lookbook.nu/look/4911637-Love-Cap-Geek-In-The-Studio" size="small" bg_color="#e5b3b9″ window="yes"]Hype this look at Lookbook.nu here[/button]
Sunpocket (available at Terminal Inc.) polarized sunnies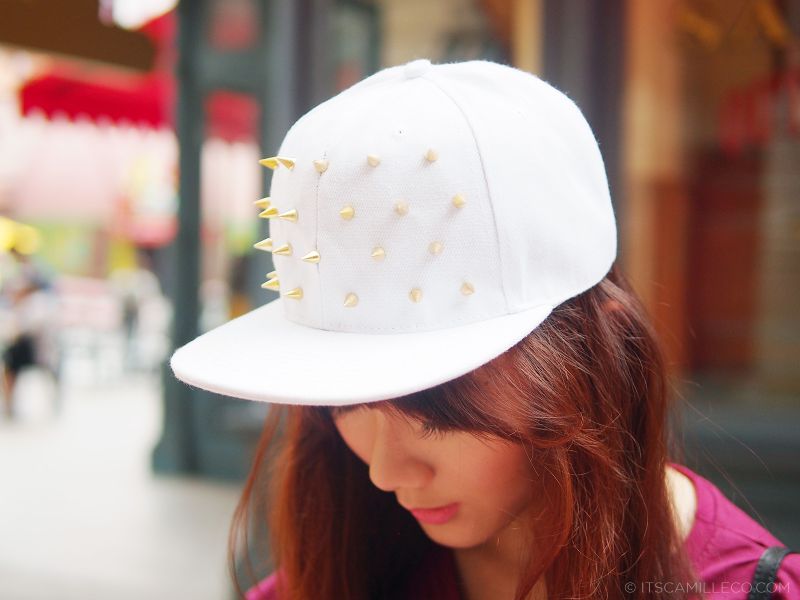 Love Eyecandy cap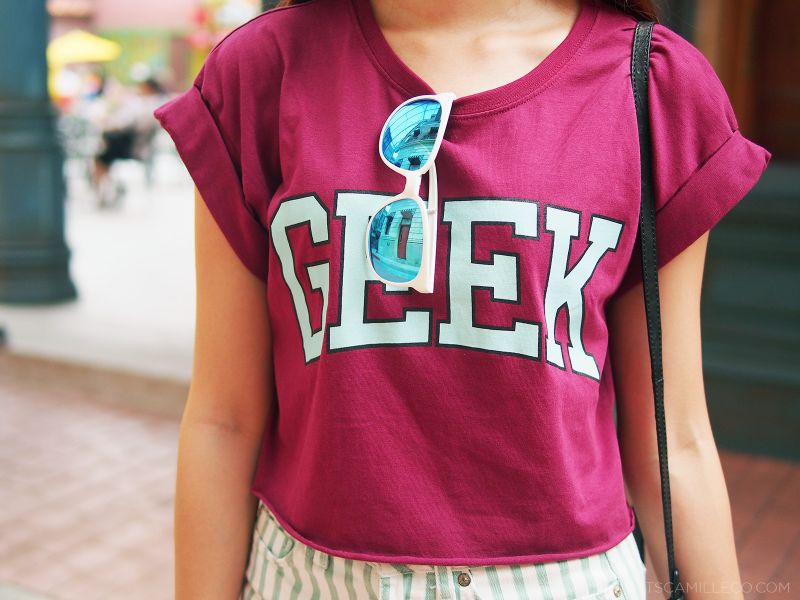 Topshop cropped shirt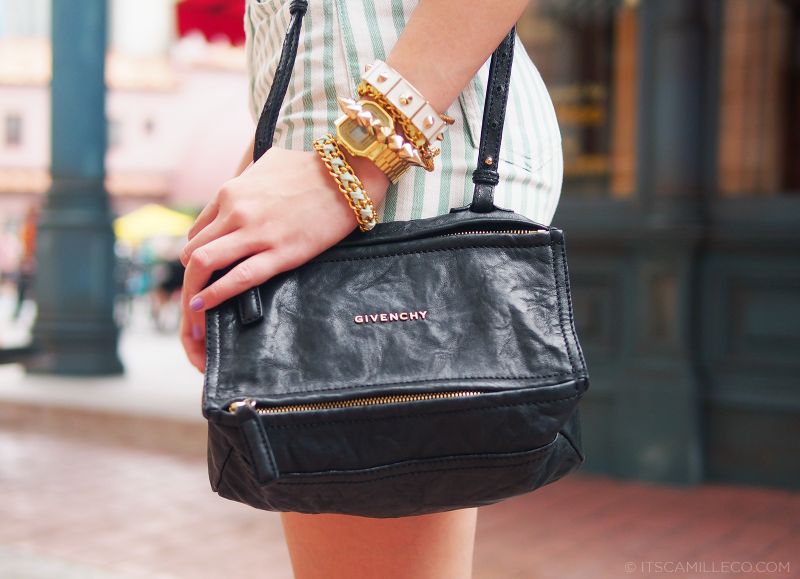 MikayLove braided bracelets | Watch Factory Casio watch | Forever 21 white cuff and gold spiked bracelet | Givenchy bag | Topshop shorts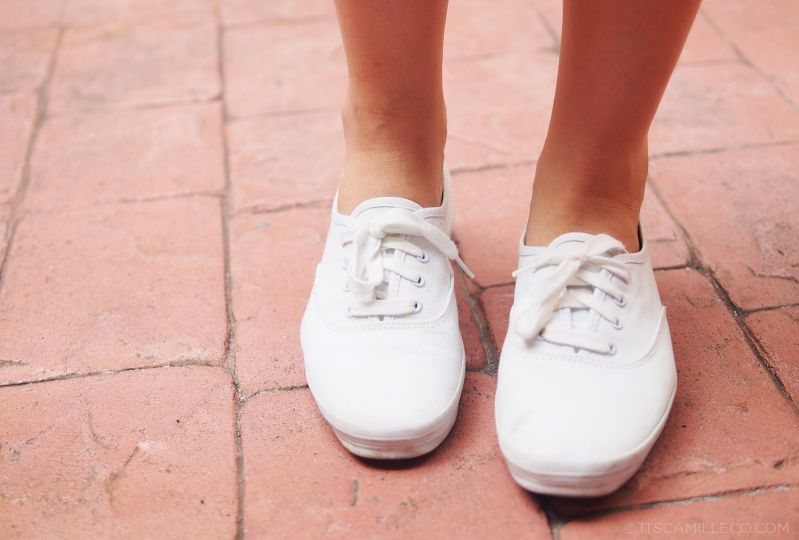 Keds sneakers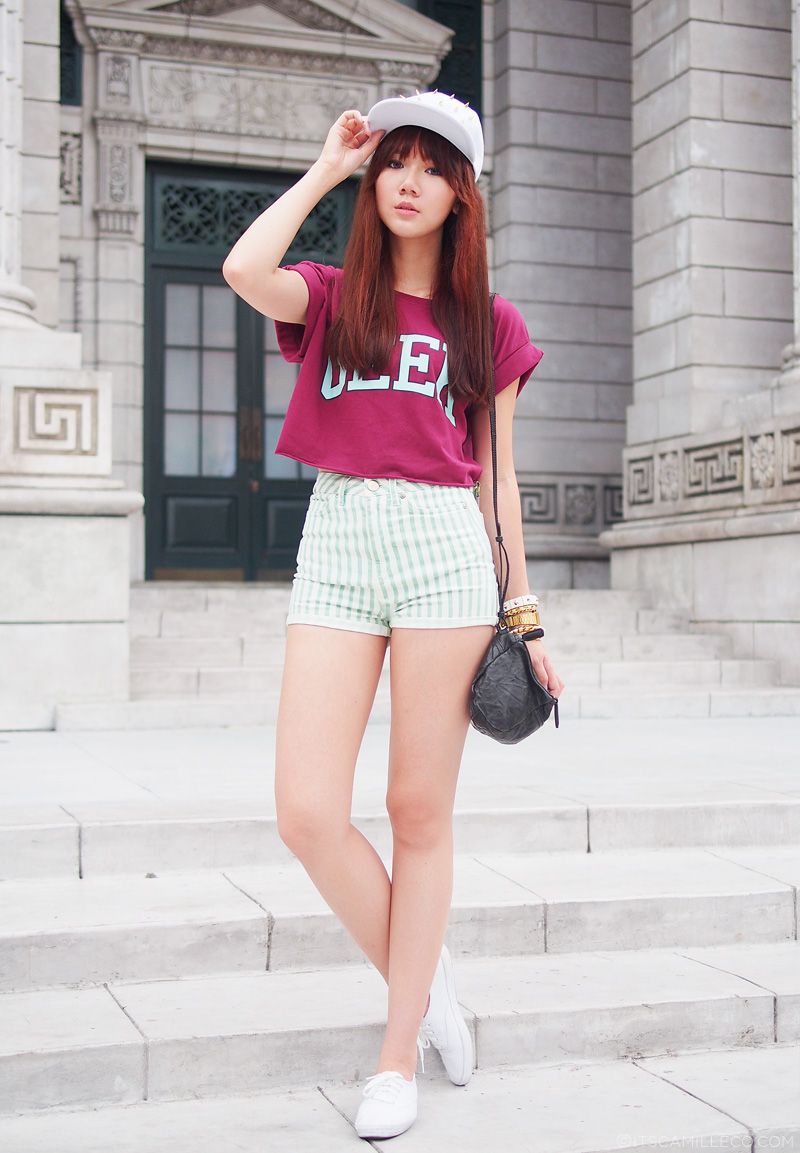 So many sets to choose from! I wish I can just do photo shoots here. Haha!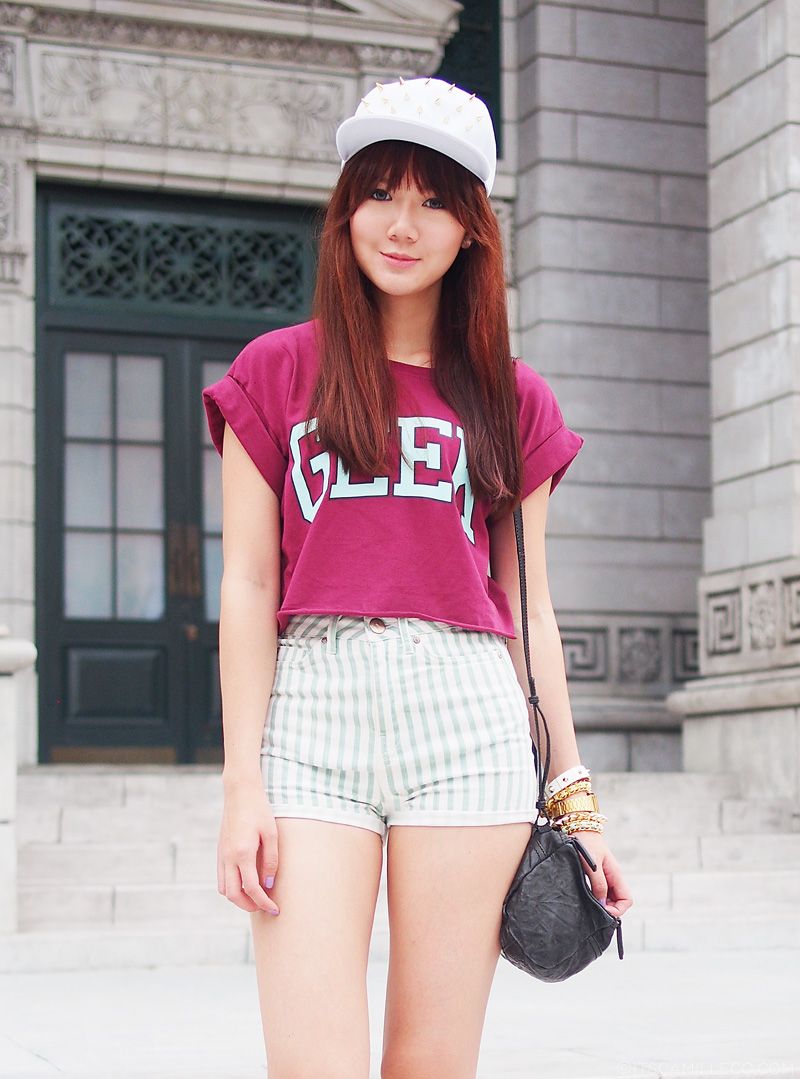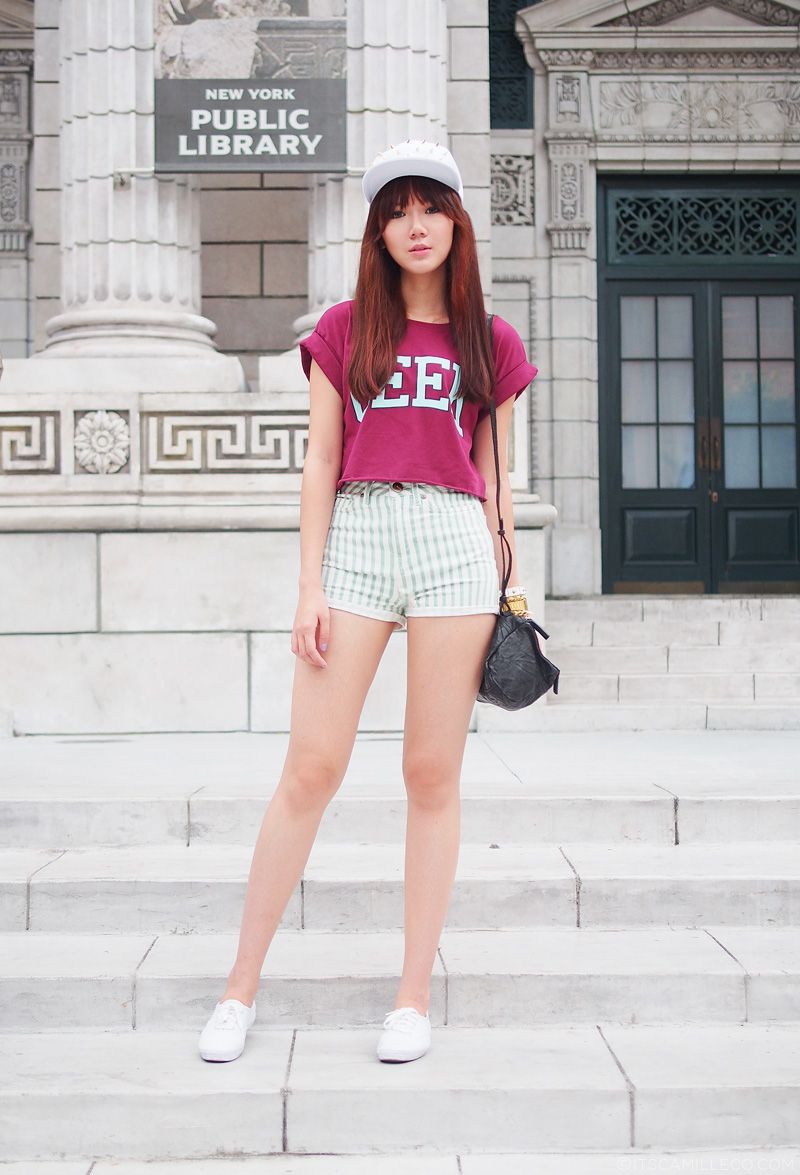 That's enough outfit shots for now. On to the rides!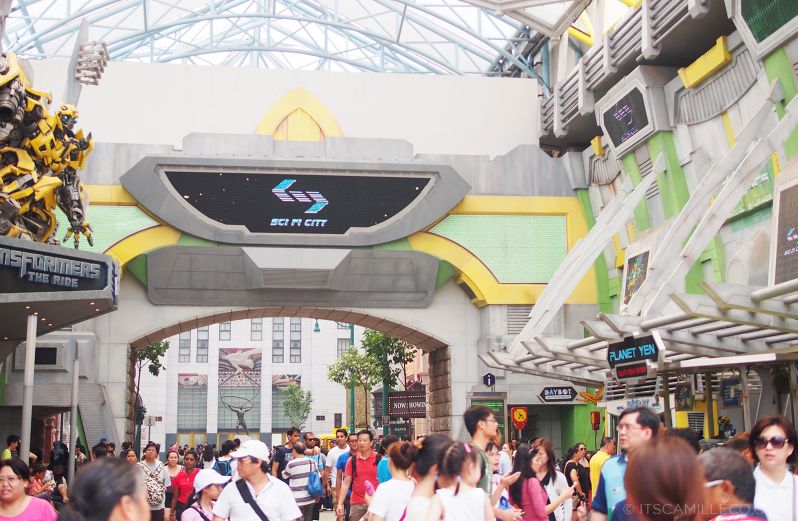 Ahhhh, for thrill-seekers like me! Finally! It's Sci-Fi city Little tip, I suggest you go to this area of the park first. All the rides that are worth lining up for are here!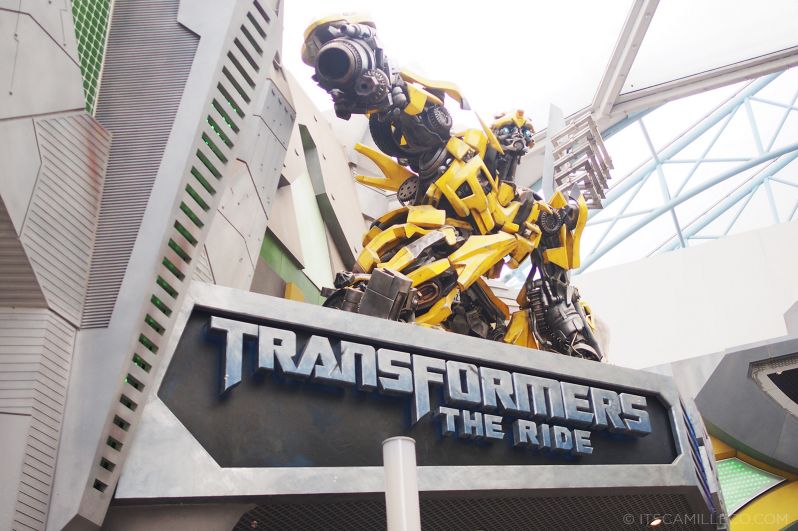 This isn't scary at all but exciting enough to get you pumped! You'll love the little storyline behind it. The ride makes you feel like you're part of the movie.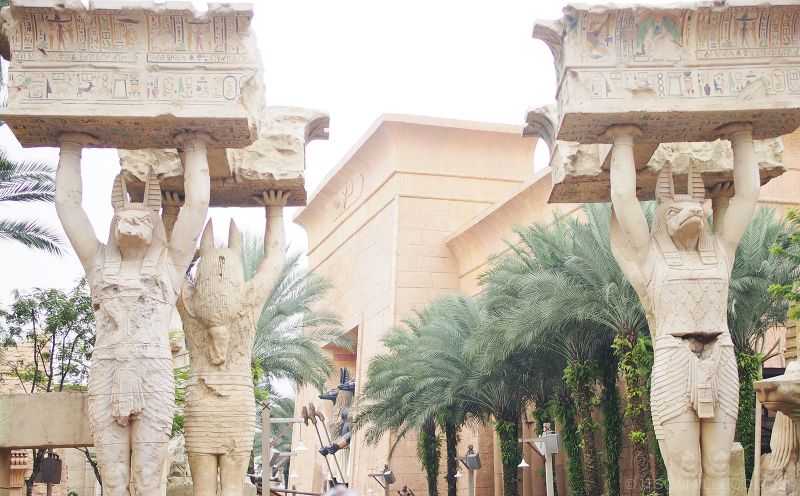 The Mummy is more thrilling than the Transformers ride but still a piece of cake for true amusement park lovers. It's a roller coaster ride with no loops. It's a little similar to Hong Kong Disneyland's Space Mountain ride except there are mummies around you.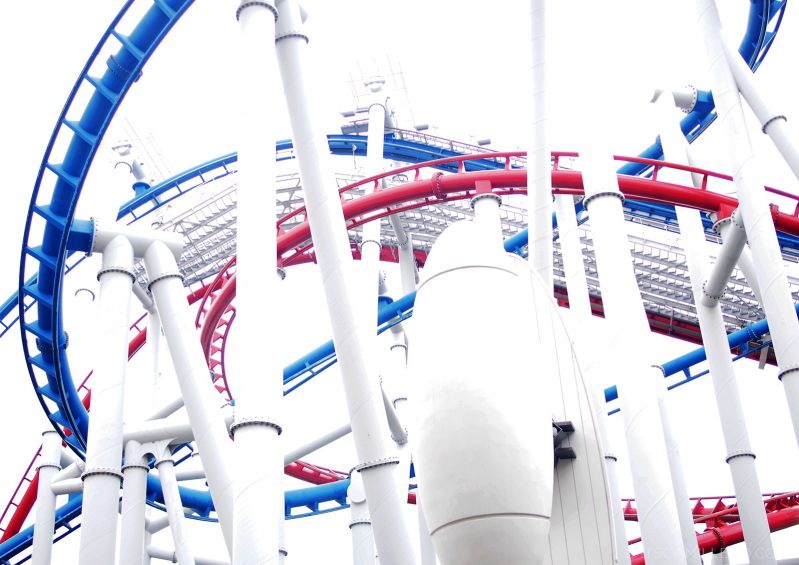 Now this. THIS IS THE REAL DEAL! Presenting, Universal Studios Singapore's Battlestar Gallactica. It has 2 tracks–the red one is called the Human roller coaster while the blue one is the Cylon. We tried the Human roller coaster first because it looks easier and less intense. It's sort of a warm up before we ride the Cylon. The Human one is a traditional roller coaster with lots of loops and drops which basically means it's one AWESOME ride! My sister's friend and I loved it! My sister, on the other hand, was so scared. I swear, I laughed my heart out when I saw her face. (Evil evil me) She was literally frozen. The ride was already over and she was still making this horrified face with her eyes closed while holding on so tightly to the safety bars. She said she wanted to scream but her voice wouldn't come out. LOL! Needless to say, she chickened out on Cylon. It's an inverted roller coaster so it's far more thrilling than the Human one. We wanted to ride it still but since my sister is a scaredy cat, we accompanied her to Far Far Away Land instead (pfft) and decided to come back for Cylon after. In the end, we ran out of time and missed it. I shall return for you, Cylon. One day!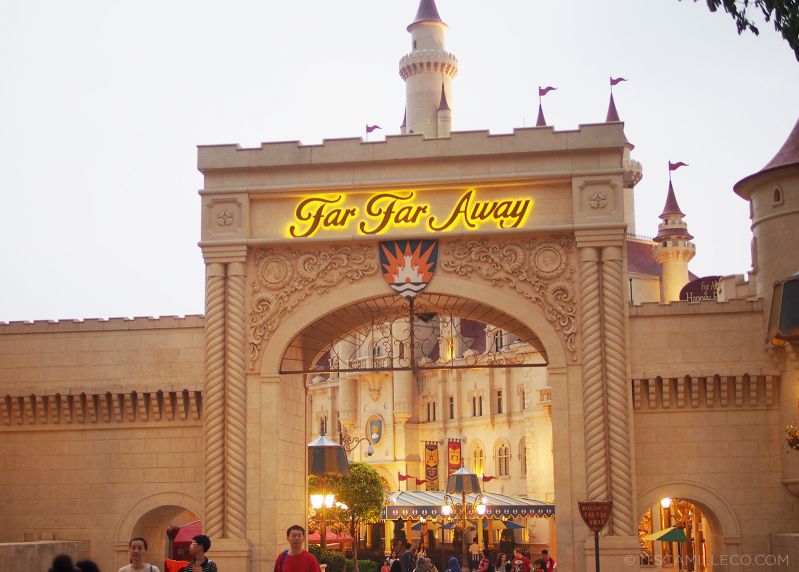 Far Far Away Land, also know as the land for the chicken. I kid, I kid. This is for the youngsters.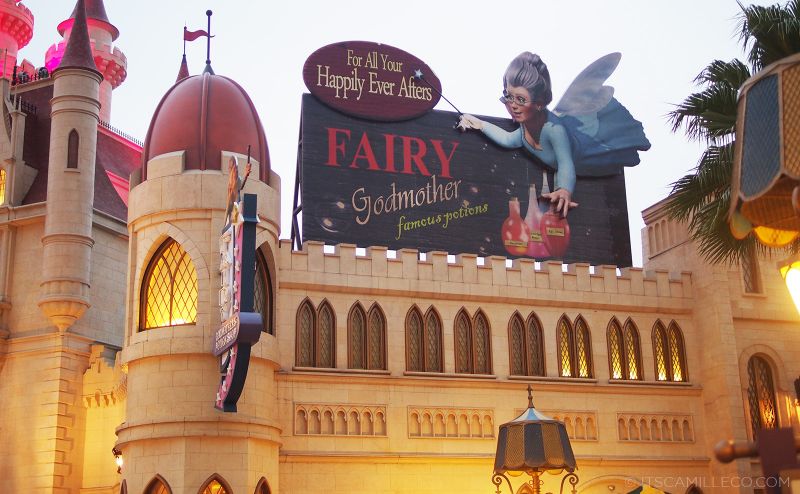 There are Shrek characters everywhere!
Hello there, Puss in Boots!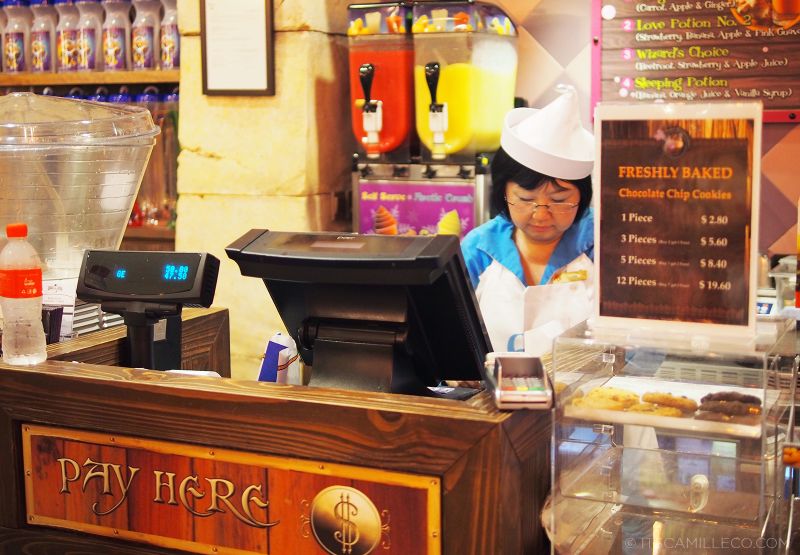 Isn't this lady so cute?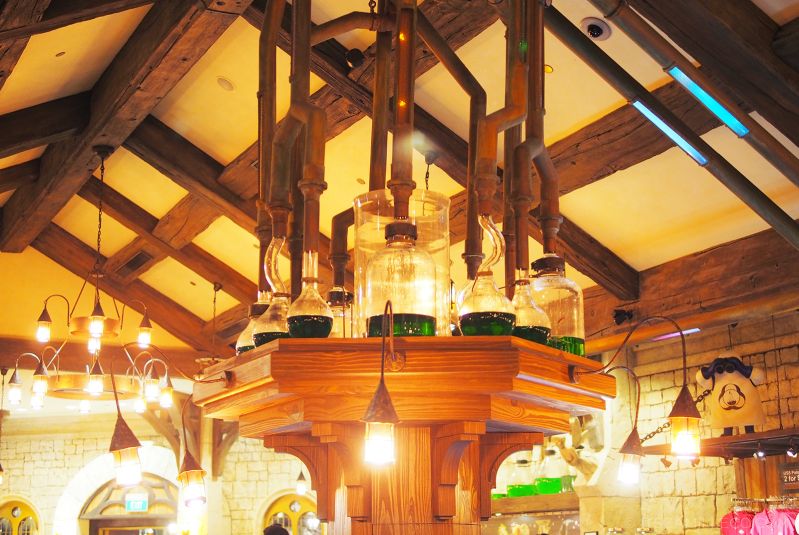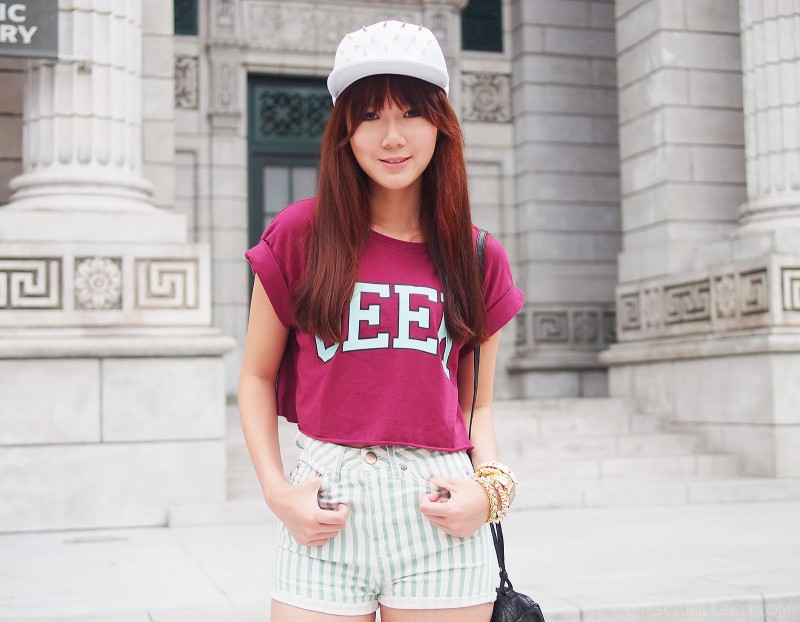 And that's about it! This amusement park geek is a happy geek. Whoever came up with amusement parks is my hero.
I love you amusement park genius! – amusement park geek