Finally, I'm able to share with you my journey to Hong Kong Disneyland! As I've mentioned in one of my previous posts (read it here), this isn't my first visit to a Disney resort, nor is it my first time to visit Hong Kong's version of it. But even if I'm no Disneyland newbie, I was still as excited as ever! (Hello, have you seen my outfit for this day? I looked like such a fan girl!) Disneyland is Disneyland. Some of my best childhood memories were formed here. If you haven't been to one, read on as I try my best to take you with me to the happiest place on Earth. If you've been to one, then come and relive your experience with me.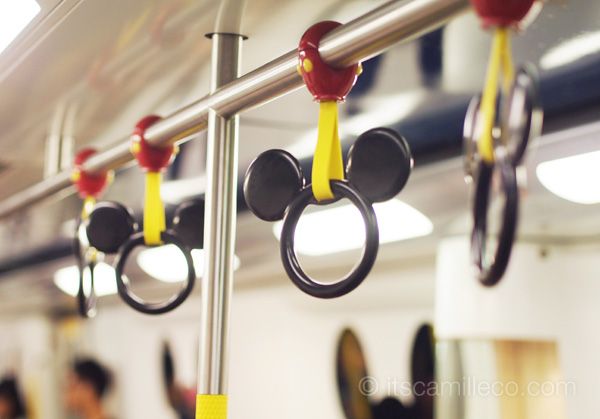 Upon arriving at Hong Kong, our group opted to ride the MTR (subway) to Disneyland instead. It would've been cheaper for us to take the taxi since we're 4 in the group but we had Disney (and Hong Kong) newbies in our group so we wanted them to experience it all!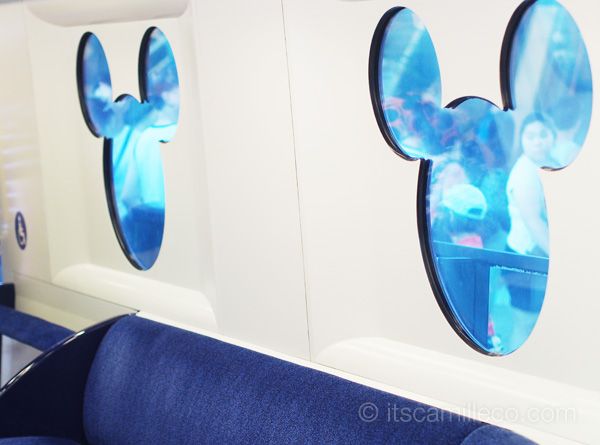 The special line to Disneyland is the cutest ever! There are so many not-so-hidden Mickeys around!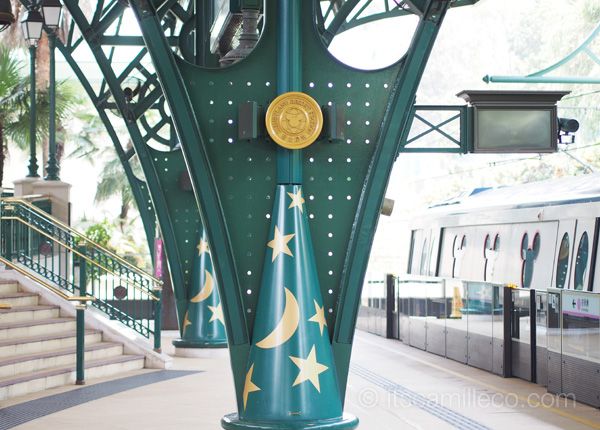 This is our stop. Welcome to Sunny Bay, the Disneyland station.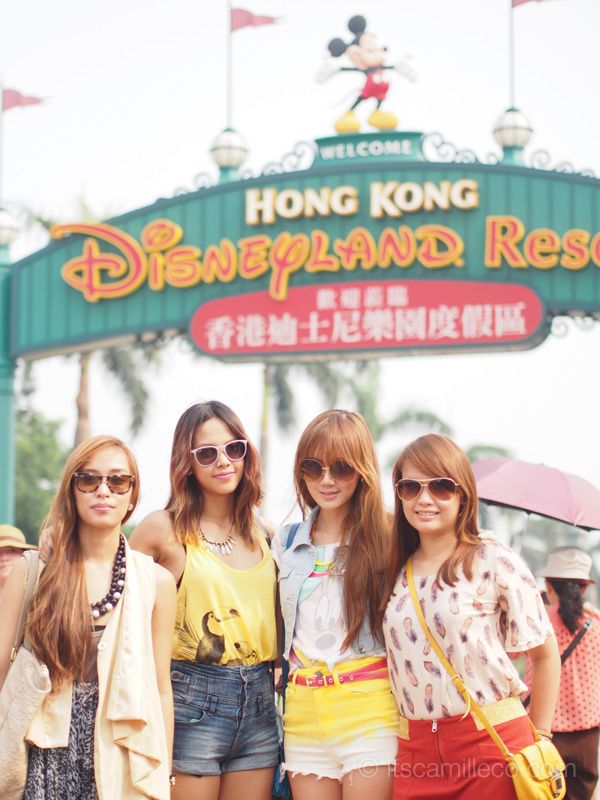 Meet our group–Patrish invited Lissa (far left), a Disneyland newbie and I invited Haze (far right), a Disneyland AND Hong Kong newbie. Patrish and I really wanted to show them a good time. They CAN NOT NOT LOVE Disneyland!!!!! From here on out, Patrish and I referred to ourselves as the theme park experts LOL. We volunteered our services to the Disneyland newbies.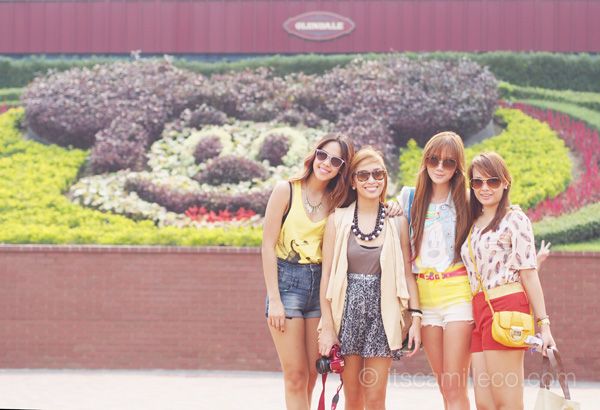 First order of business, check-in! We stayed at Disney's Hollywood Hotel. I really love how everything in Disneyland has themes.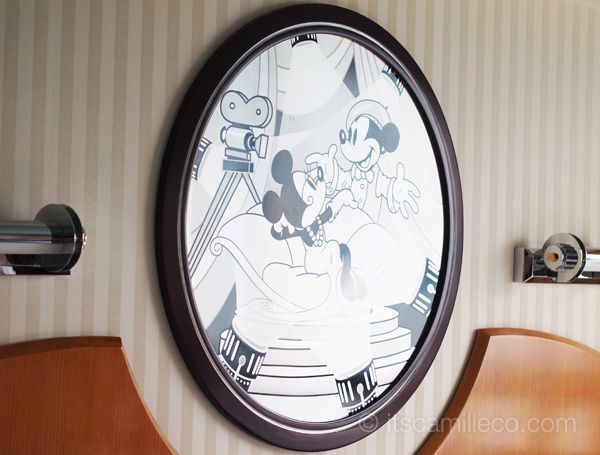 Even Minnie and Mickey are in theme. Their photo in our room is so adorable!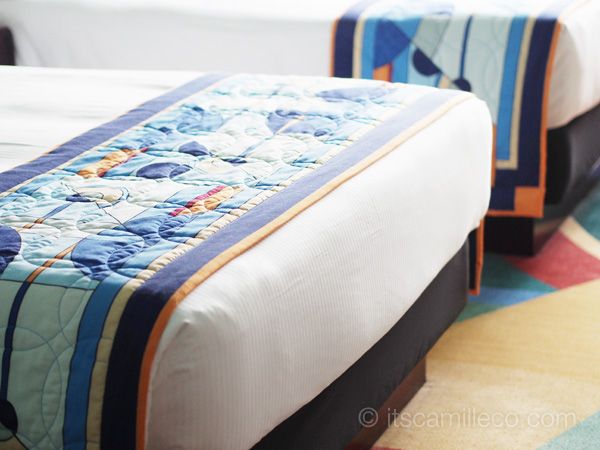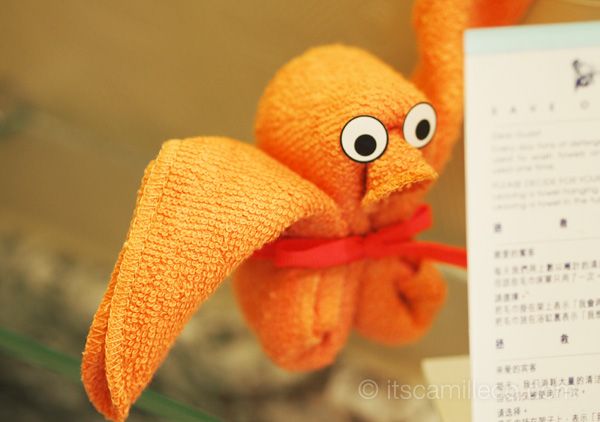 Because the small towels are extra cute, we never touched them haha! I mean look at this! SO CUTE!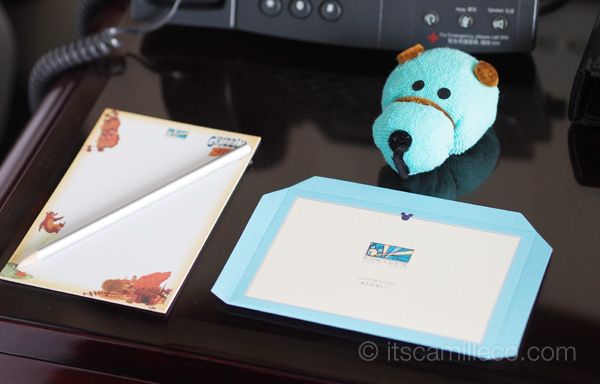 I really love it when hotels put extra effort on the little details.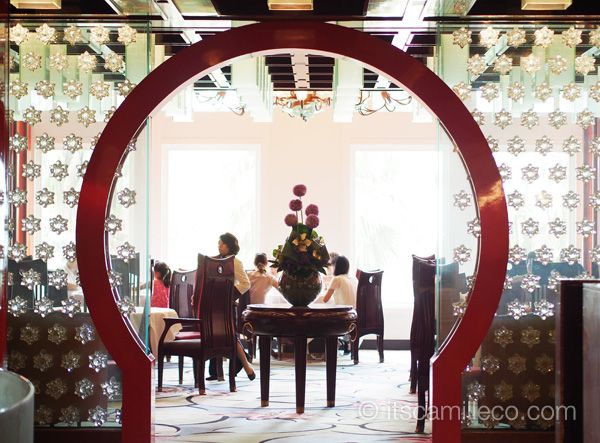 After checking in, our next order of business was to EAT! We had a reservation waiting for us at Hong Kong Disneyland Hotel's Crystal Lotus Restaurant.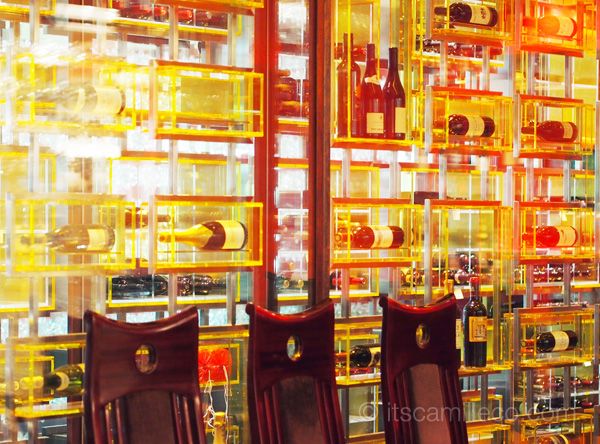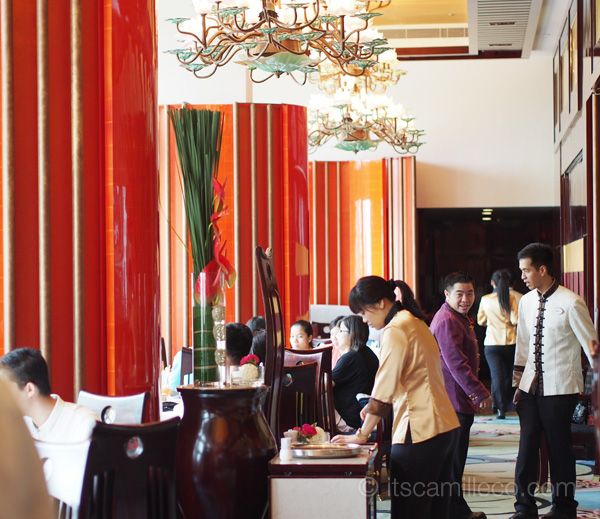 Seems like your ordinary Chinese restaurant, right? Wait til you see the food they serve!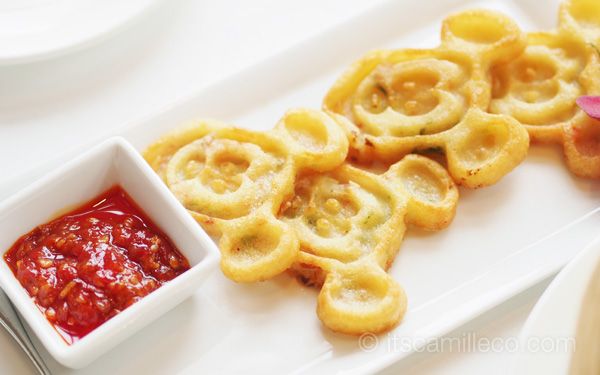 Tada! Mickey! I just love how our food was presented. This is Mickey's seafood glutinous pancakes.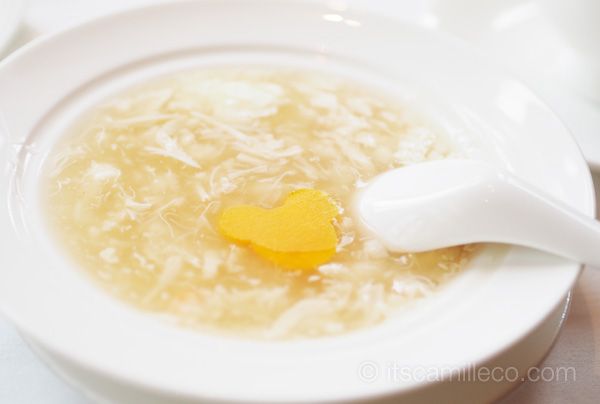 Another Mickey: pumpkin Mickey in our braised seafood soup!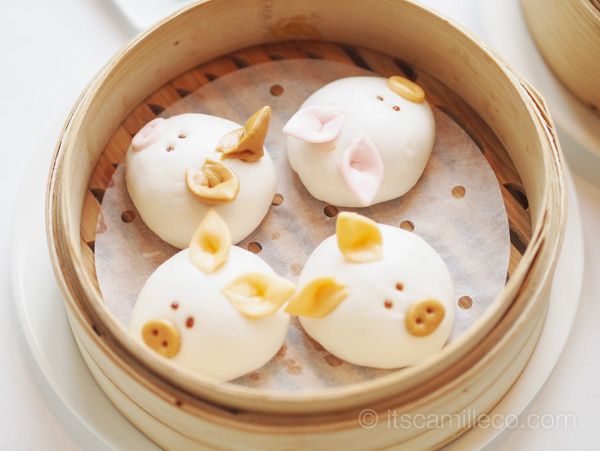 AHHHHHHHH! PIG!!!! Everyone knows how much I love cute piggy things. I went gaga over these! Aren't they the cutest? I hesitated eating them for a while. They're just too darn cute! These are called the Three Little Pigs Barbecue Pork Buns (or in other words, siopao asado).
The dimsum party didn't stop there! Here are the Little Green Men Pork and Vegetable buns.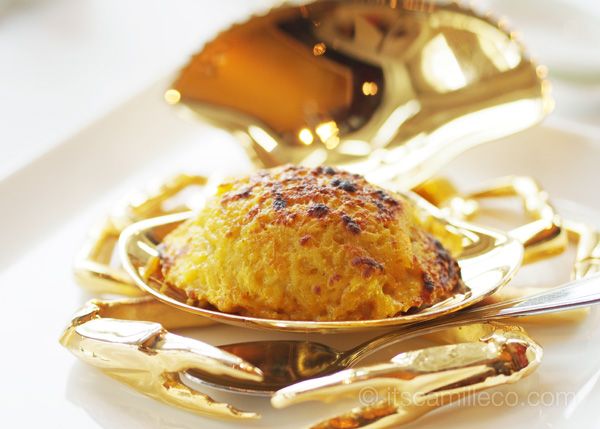 We also had baked crab meat fried rice served in whole crab shell. I love the gold crab plate!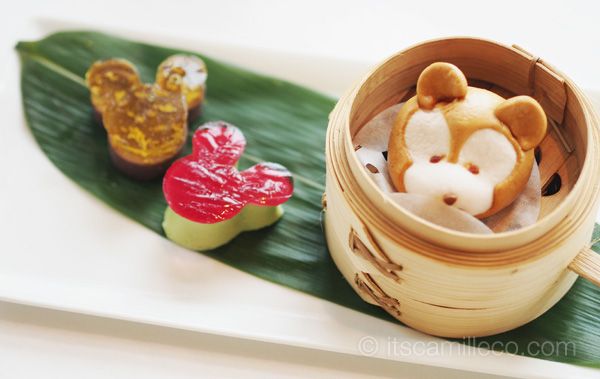 Then for dessert, chilled Mickey red bean honey pudding and green tea jelly with a cute Duffy steamed red bean puree bun were served. Needless to say, my stomach was more than satisfied. I was more than recharged and ready to go!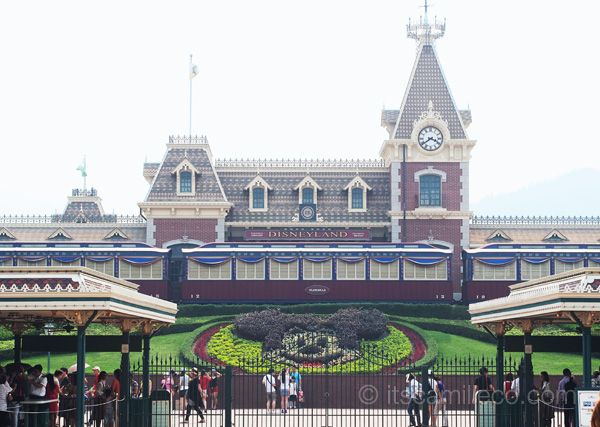 No time to waste! Let the fun and games begin!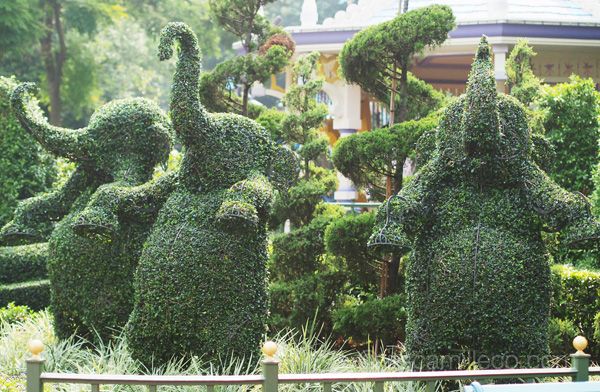 I apologize for this photo. You can't blame me though. I told you I was fully recharged. This is what Disneyland does to me. This is me, shamelessly photo bombing Patricia's photo. Har har. I look more excited than the Disneyland newbies. How embarrassing! But can I just say, at least my feet are pointed. Tyra Banks must be proud.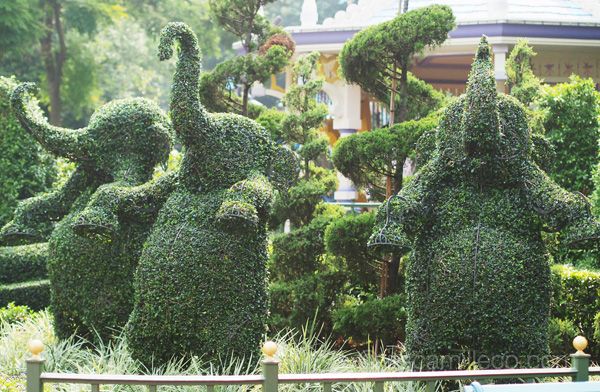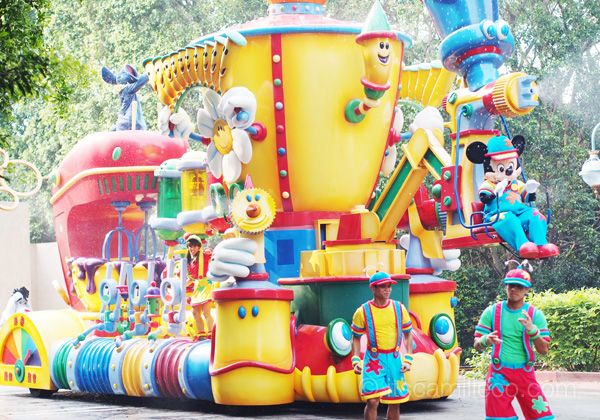 By 4pm , our Disney guide brought us to see Mickey's Waterworks Parade. What makes this parade special is that the characters and dancers spray the audience with water, with NO MERCY whatsoever. I would've loved getting wet and all but all 4 of us haven't taken our outfit shots yet. #fashionbloggerproblems I felt like I was in a video game trying my hardest to dodge the characters' aim and avoid getting wet!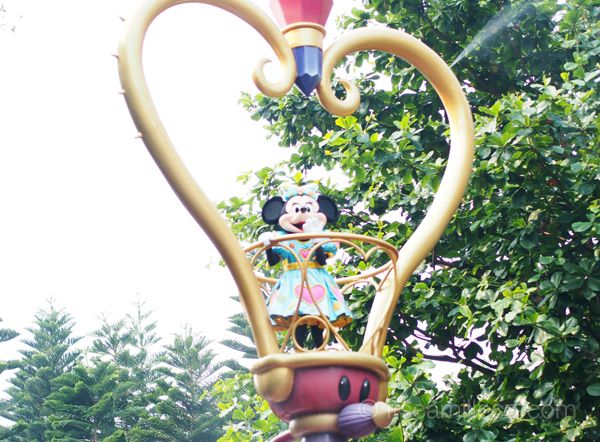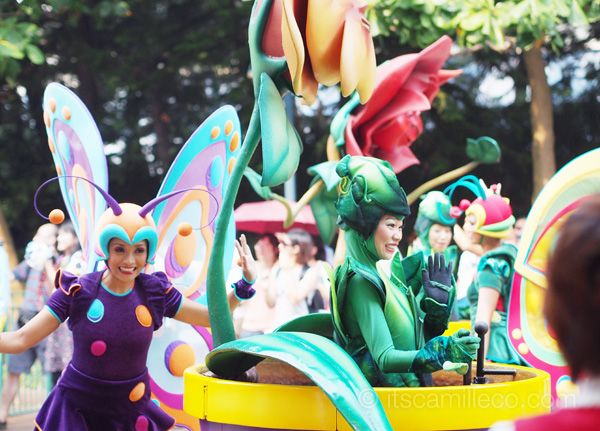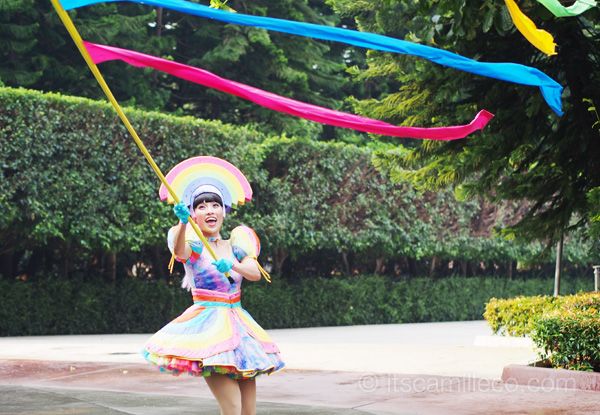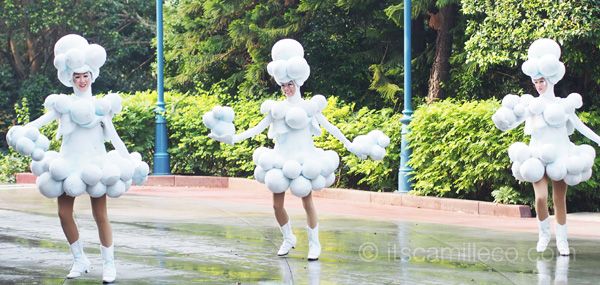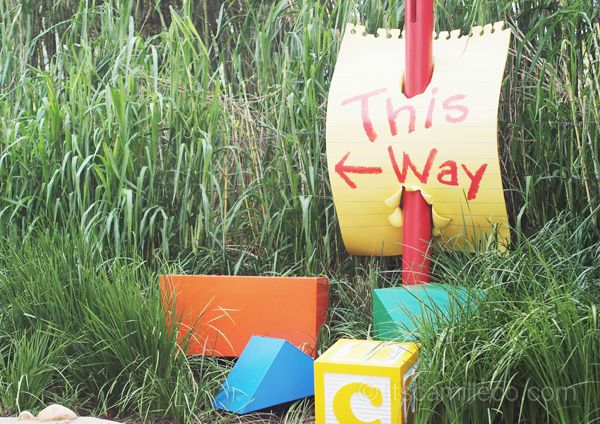 After the parade, we went straight to the Asia-exclusive, Toy Story Land. Looks familiar? It's where I took my outfit shots posted here.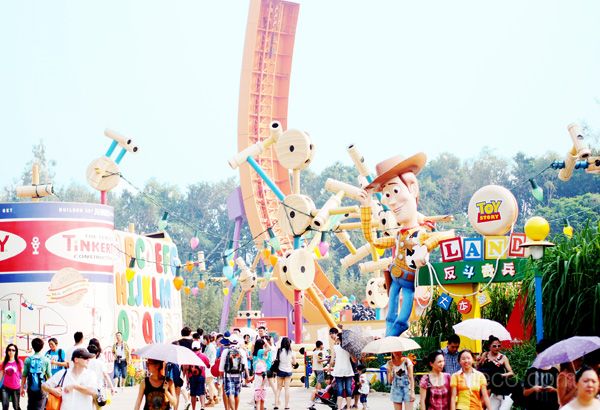 The notable rides here are Toy Soldier Parachute Drop and RC Racer.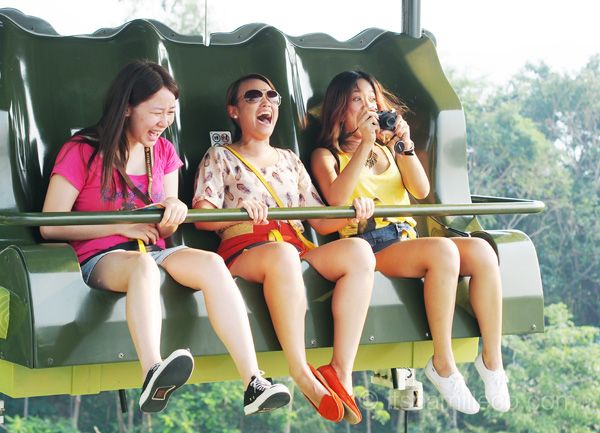 This is the Parachute Drop. Basically, it goes up really high then drops all of a sudden. For this ride, we made our Disney hosts ride with us! Please take a look at my friend Haze's legs. She was trying her hardest to keep her shoes from falling off. Her pose is hilarious!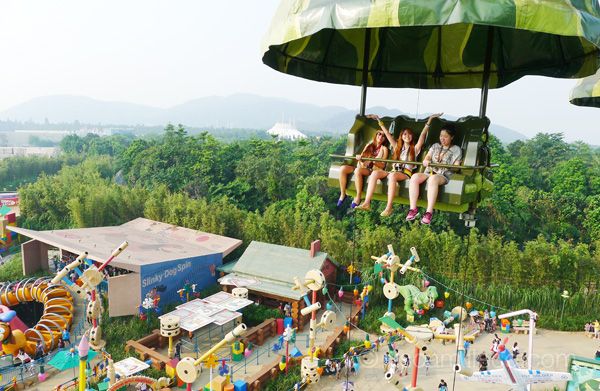 And here's what's happening on the other side of the ride: While Lissa and our other Disneyland host, Nicole, were freaking out, I was ready for Patrish' camera as the parachute dropped like a true theme park expert. Slow clap please, slow clap.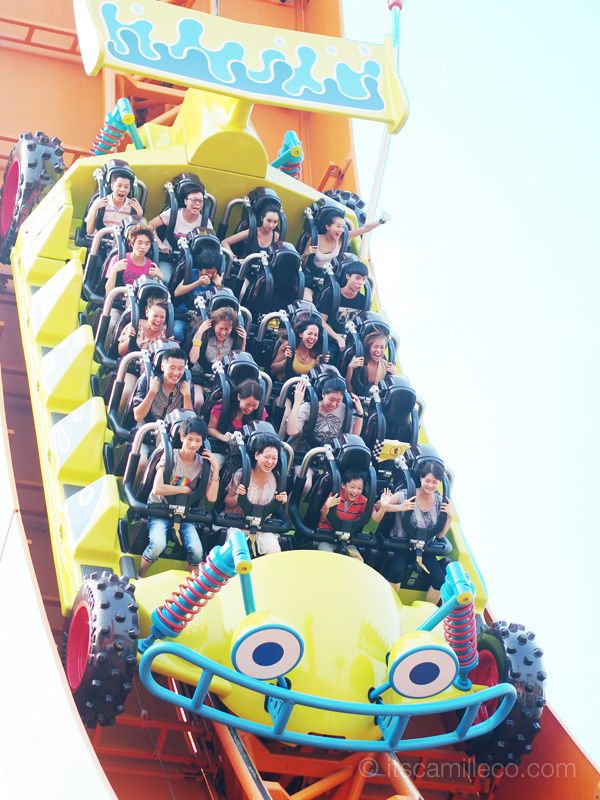 Next up, RC Racer. It's like Anchors Away. In my opinion, this is the scariest ride of them all which makes it so thrilling to ride. Spot all four of us plus our 2 Disney hosts screaming our lungs out as we hung on for dear life.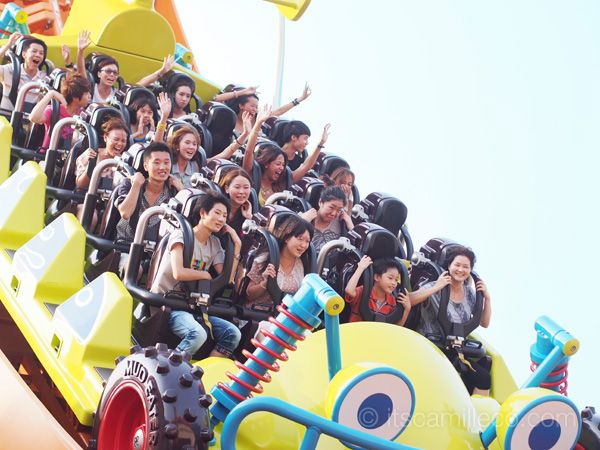 After a few seconds, the theme park experts prevailed. Pat and I are no longer hanging on for dear life as Lissa and Haze, the Disney newbies, continue to freak out. Haha!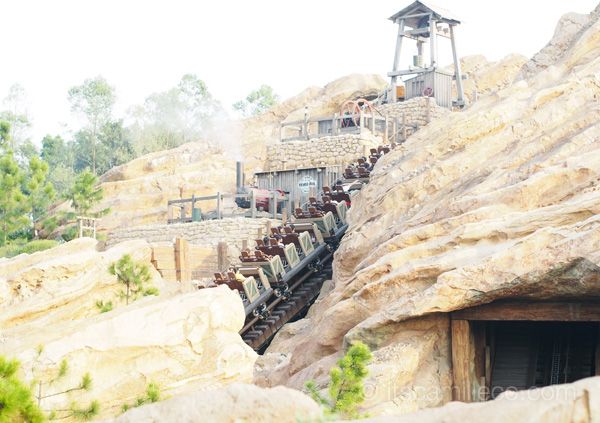 After trying out all the rides at Toy Story Land, we headed to the newly opened, world-exclusive, Grizzly Gulch. This roller coaster ride is one of the most famous rides here in Hong Kong Disneyland. The drops aren't scary at all. There are no upside down loops as well. The thrill mostly comes from how fast the ride is. It's actually my favorite!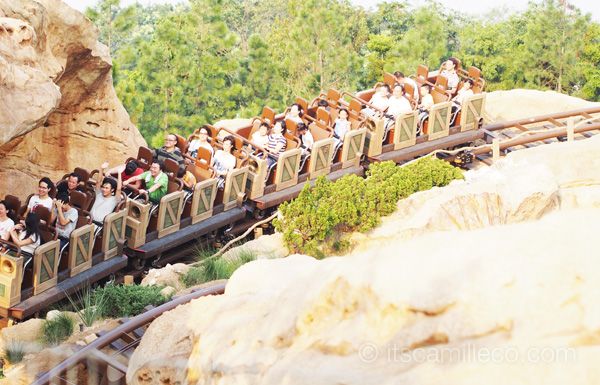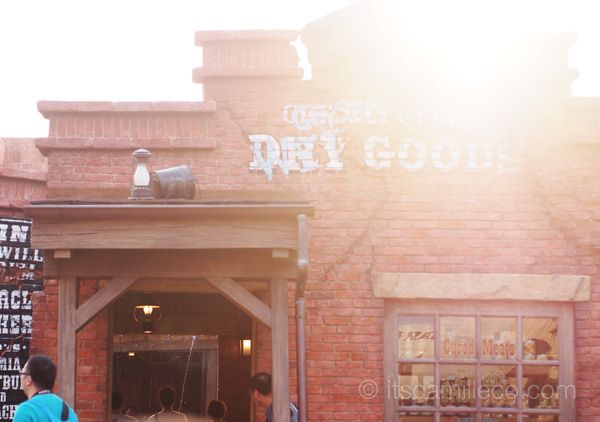 If you're not into roller coaster rides (whyyyy!!??!), you can always just camwhore around this theme land. It has various photo spots like the Geyser Gulch where you can pose your heart away and pretend your in the wild wild West.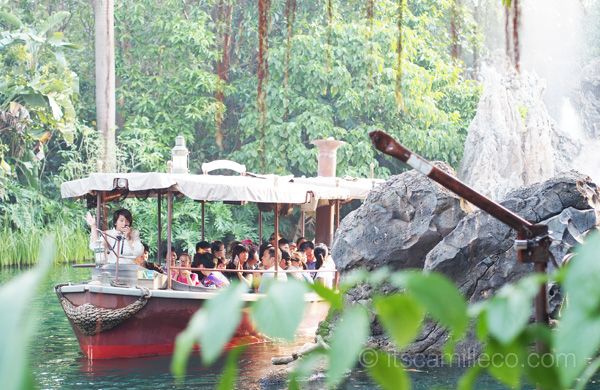 After visiting the 2 latest additions to Hong Kong Disneyland, we decided to give our hearts and vocal cords a rest. Enough of the screaming! We went straight to Adventureland where we rode the Jungle River Cruise.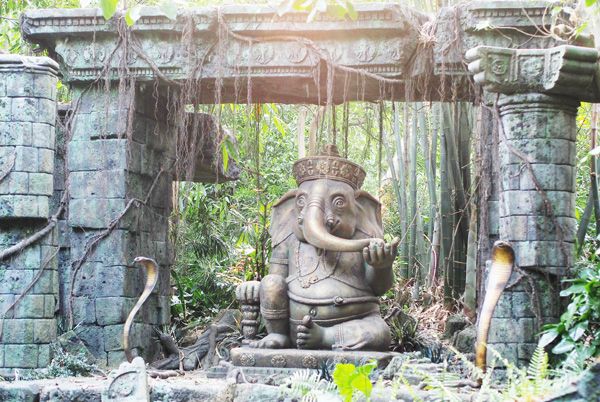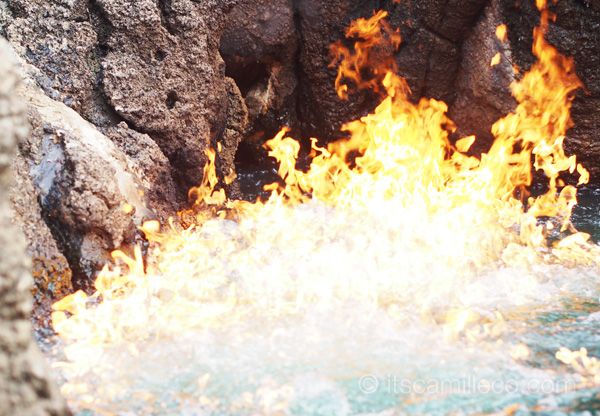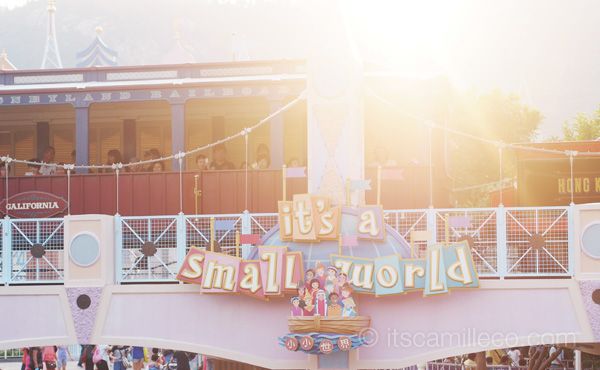 The adventure didn't stop there! We actually rode and watched most of the usual favorites as well like it's a small world, The Many Adventures of Winnie The Pooh, The Golden Mickeys show, The Lion King Festival show and so much more! One day (and one post) isn't enough for this place!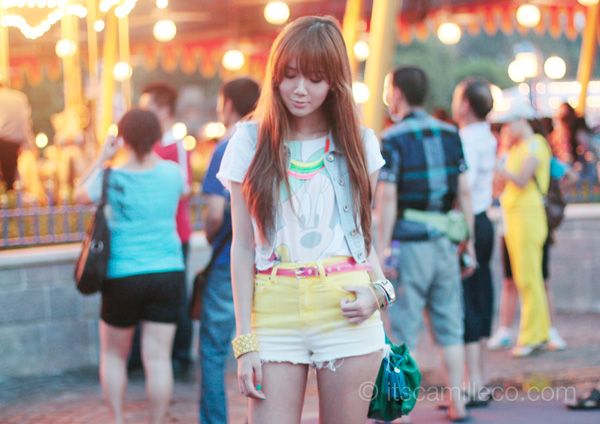 Wait til I show you the fireworks!!! Another post is definitely coming!
P.S. I still need more votes to watch NYFW! Please help me out and "LOVE" my photo here. Time to bully your friends and family! Pretty please! :)