In one of my previous posts, I mentioned that I was going to the happiest place on Earth–Disneyland (Hong Kong). If you follow me on Instagram and Twitter, I'm sure you saw my numerous tweets and photos during my short vacation. It's quite obvious I had SO MUCH FUN!!! How can I not??? I am and always will be a Disney kid, however old I get! Needless to say, expect fun-filled blog posts about my trip soon! For now, let me share with you what a grown up Disney fan wears to Disneyland.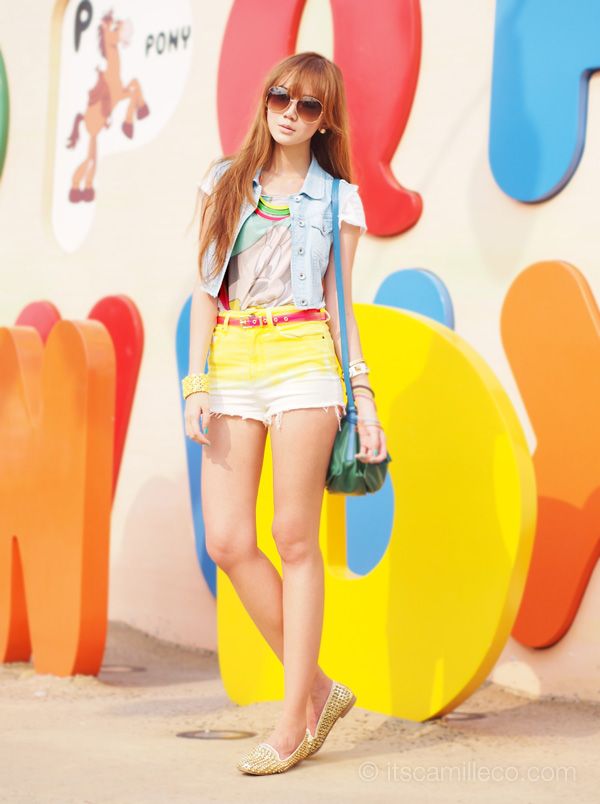 I couldn't help it. I just had to wear at least one Disney character. Hello, Minnie Mouse! I bought this cropped top a long time ago at New Look. It's perfect for Disneyland (and my newly purchased Minnie Mouse ears)!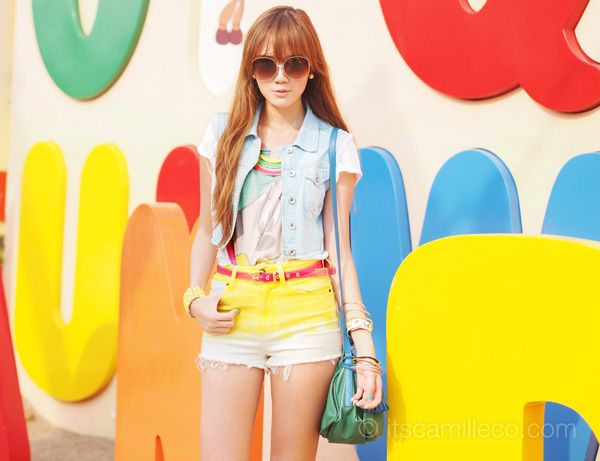 Since I'm going to the happiest place on Earth, I injected a lot of colors into my outfit. Colorful screams HAPPY! I even blend well with Toy Story Land's decor. I'm definitely ready for Disneyland!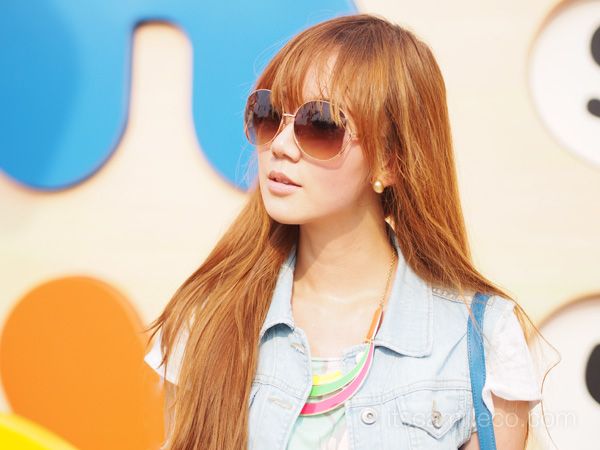 Gucci sunglasses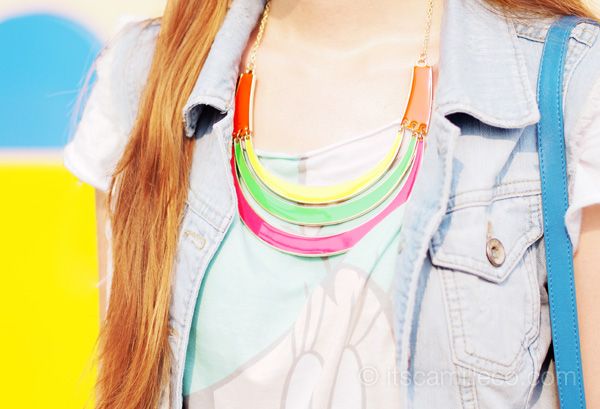 Gifts Ahoy necklace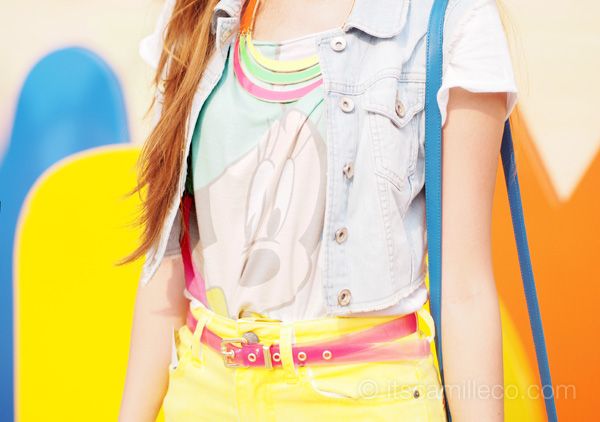 Topshop vest | New Look Minnie Mouse cropped shirt | Urban Outfitters ombre shorts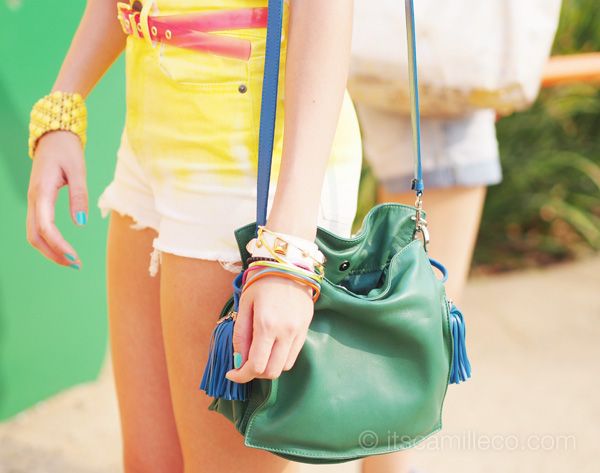 H&M plastic pink belt | Loewe bag | Happy Boon colorful square bangles | Kikay Kaye yellow bracelet | Meg white leather cuff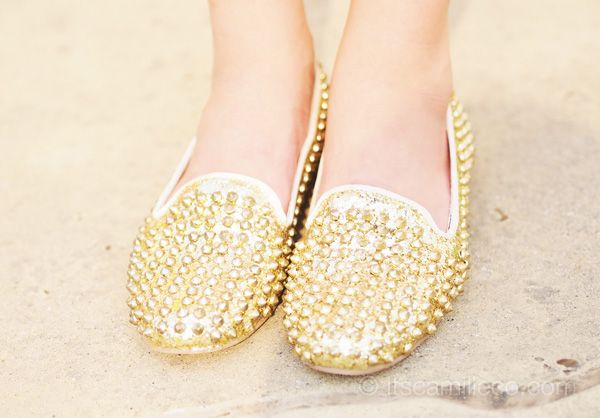 Steve Madden studded loafers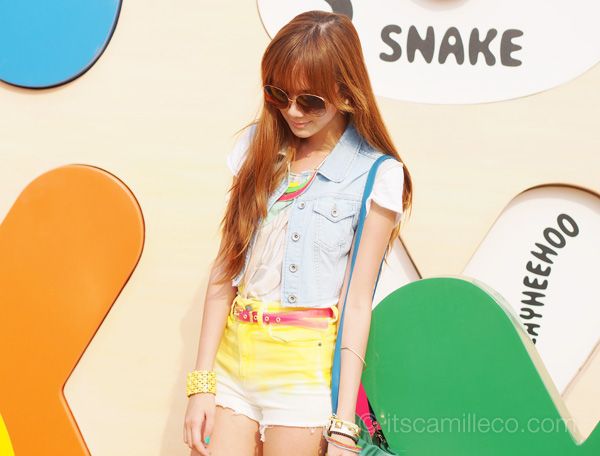 [button link="http://lookbook.nu/look/3878082-I-m-Wearing-Minnie-Mouse" size="small" bg_color="#e5b3b9″ window="yes"]Hype this look at Lookbook.nu[/button]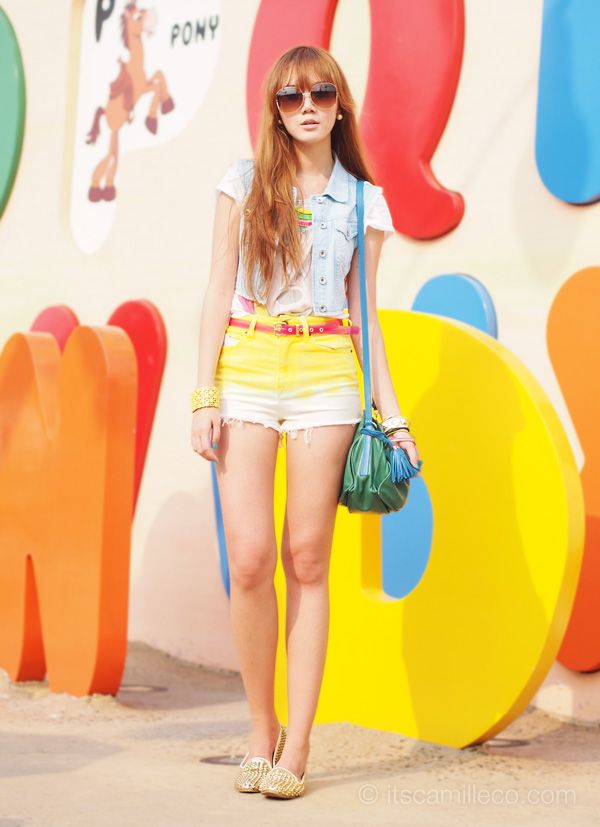 Excuse me for looking all sweaty and messy. The heat plus an overly-excited me running all over the place are not good for outfit shots. Lesson learned.