Last week, it was a sequin-themed night for my friend Patrish' birthday dinner. I chose to wear this fully sequined black dress. The best thing about it? It's backless too! Now, I know what you are thinking–fully sequined? Plus, it's backless?!?!!? Wouldn't that look a little too slutty? Far from it!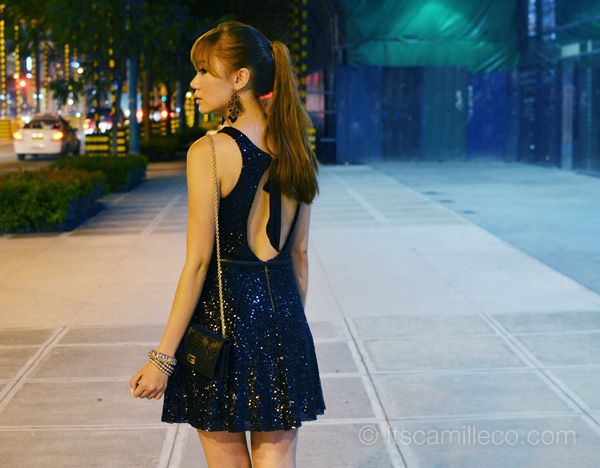 I always say, a girl can never have too many sequined dresses, especially when it's tastefully done. I love everything about this dress. I love that it's wholesome in front and not so wholesome at the back. More like "hole"-some… AND THEN SOME! Get it? HOLE-some? Haha! I know, I know, I'm corny like that. But admit it, I made you laugh for a bit, even if it's just out of your frustration over my corniness haha!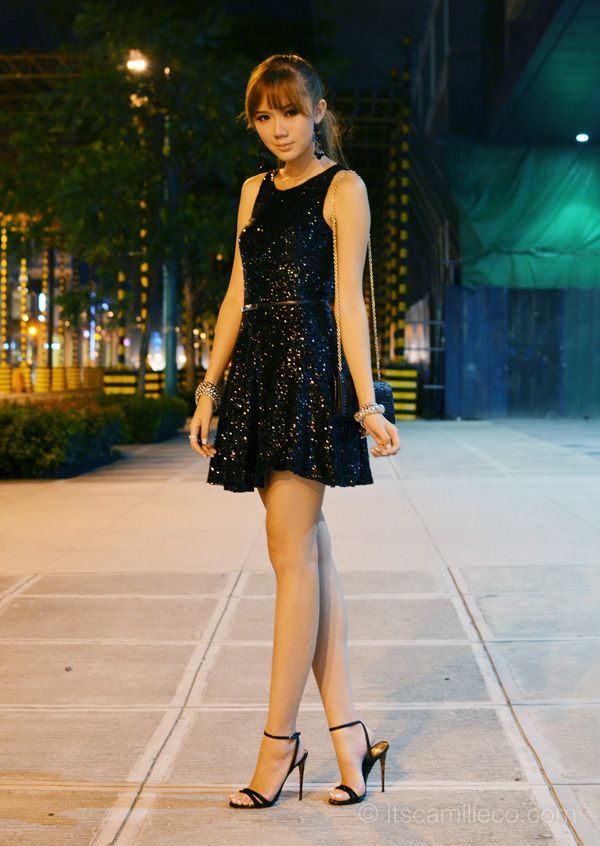 [button link="http://lookbook.nu/look/3908992″ size="small" bg_color="#e5b3b9″ window="yes"]Hype this look at Lookbook.nu[/button]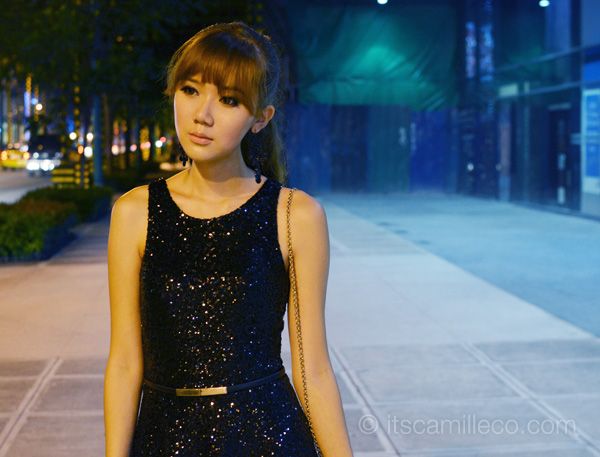 TFNC London sequined dress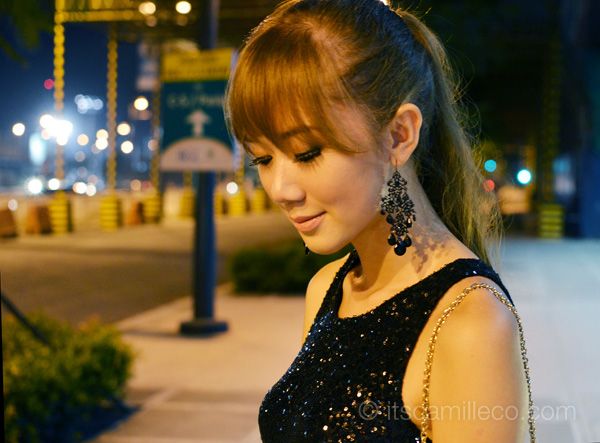 Goody elastic (hair)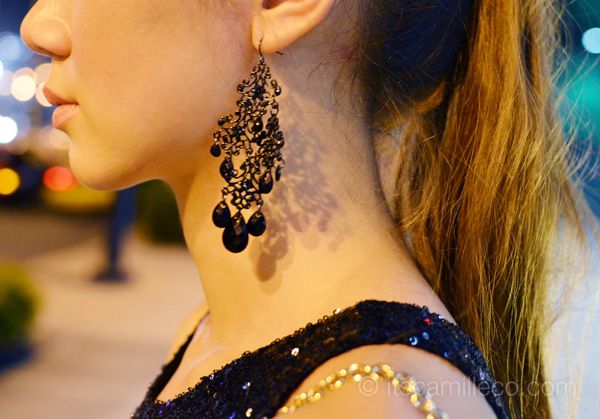 SM Accessories earrings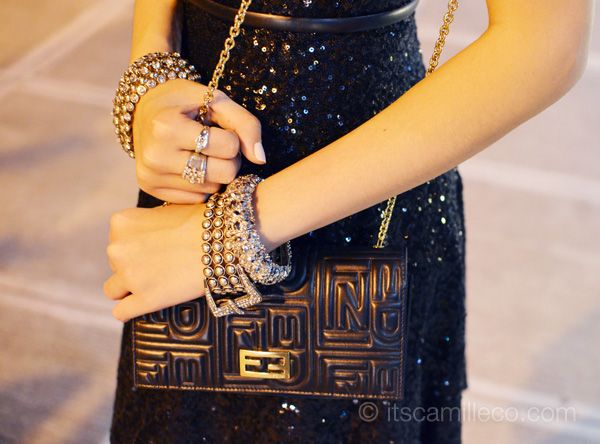 Fendi bag | SM Accessories bracelet (right hand) | Extreme Finds bracelet (left hand) | Gothic Princess (Singapore) belt bracelet | Eazy Fashion belt ring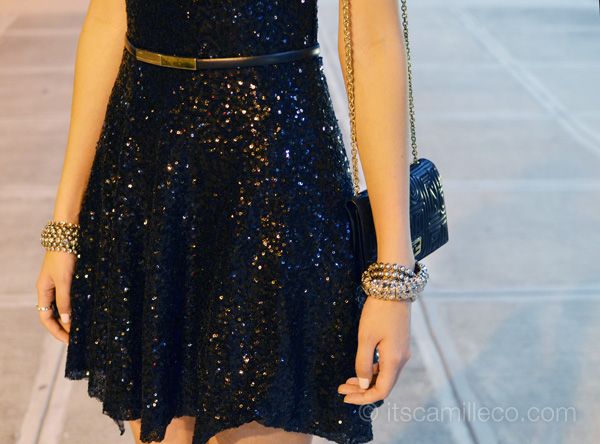 Prada belt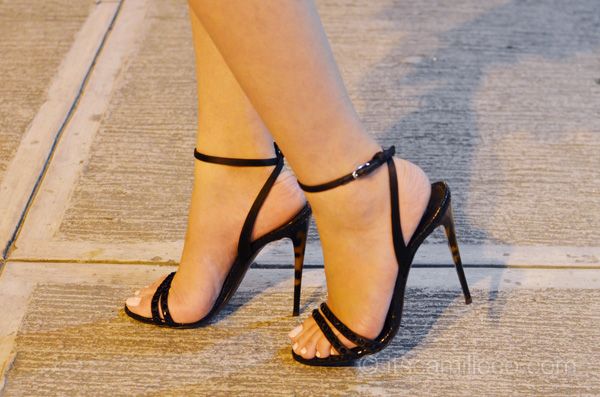 Giuseppe Zanotti heels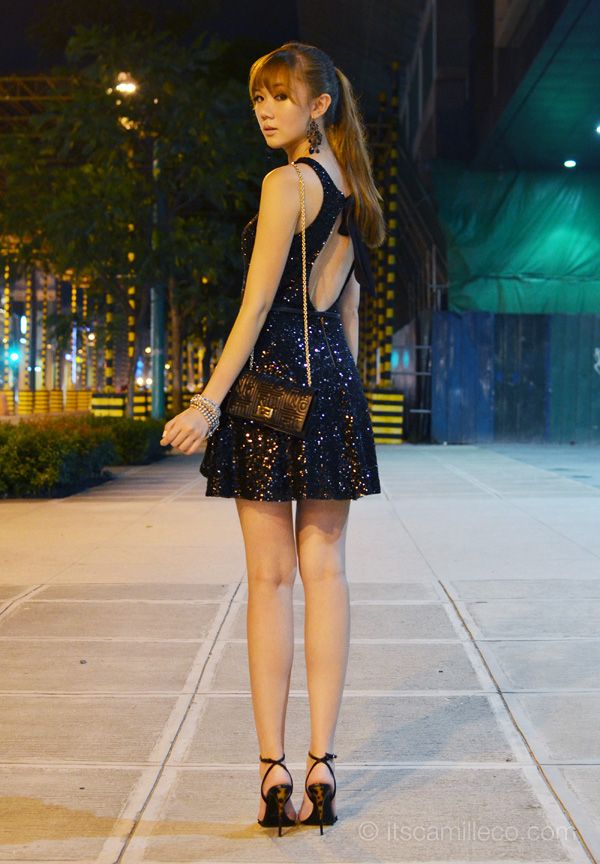 Isn't the cute little bow at the back so charming? I think it complements my dress' circle skirt really well. I love that my dress' semi halter cut top shows a bit of my shoulders too. This dress is really the perfect balance of young but sophisticated and sexy but PG-13.
P.S. Please please please keep voting/"LOVING" my photo here to make my dream of watching NYFW come true! Remember, if I win, you stand a chance of watching it with me too, ALL FOR FREE! We still have until August 29 to catch up! :) Thank you so so so much!