Don't you just love the ceiling at Hong Kong Disneyland Hotel? We actually stayed at Disney's Hollywood Hotel but there are free shuttles that go to and from both hotels and the theme park so it's easy to transfer from one place to another.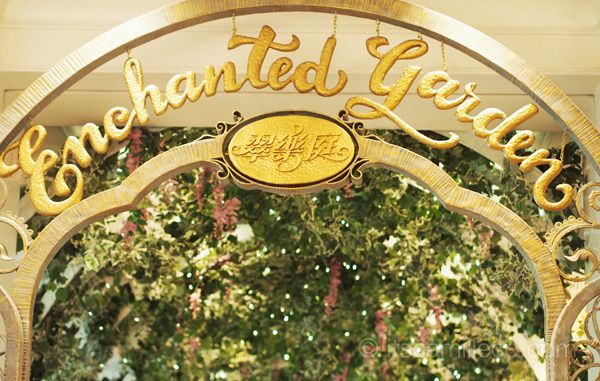 For day number two, we started our day off at Hong Kong Disneyland Hotel's Enchanted Garden.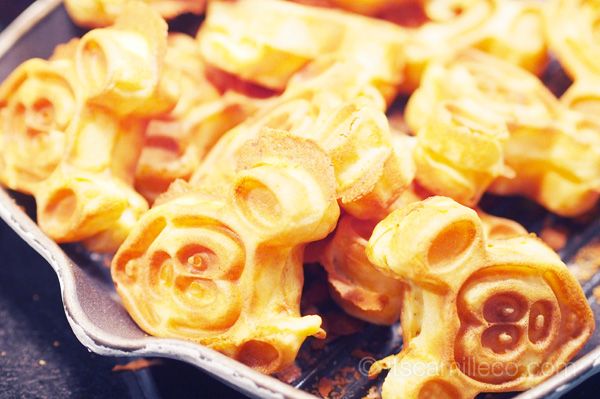 Enchanted Garden serves the yummiest breakfast buffet. Look at these cuties! Mickey waffles!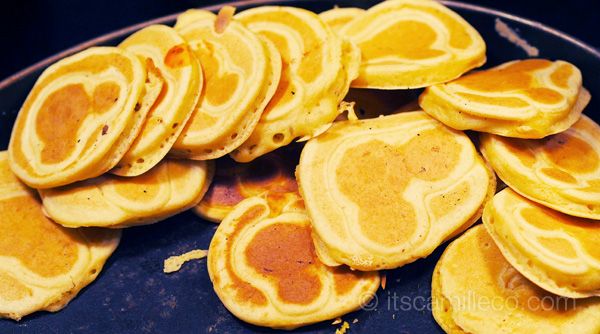 And Mickey pancakes!
How about some macarons?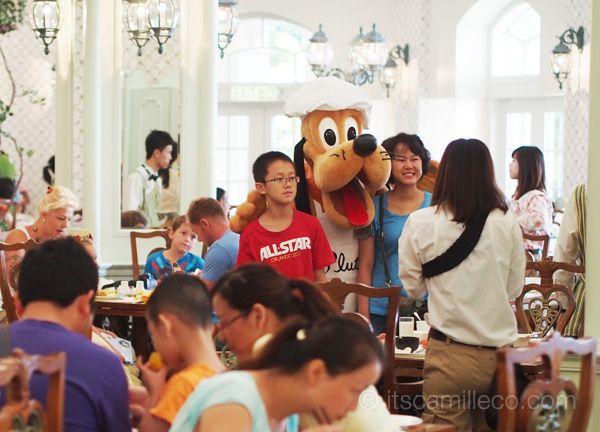 What makes this place extra special is aside from the yummy food, diners get to meet Mickey and his friends as well. No need to line up to meet them! Mickey and the gang personally visit each table for photo ops.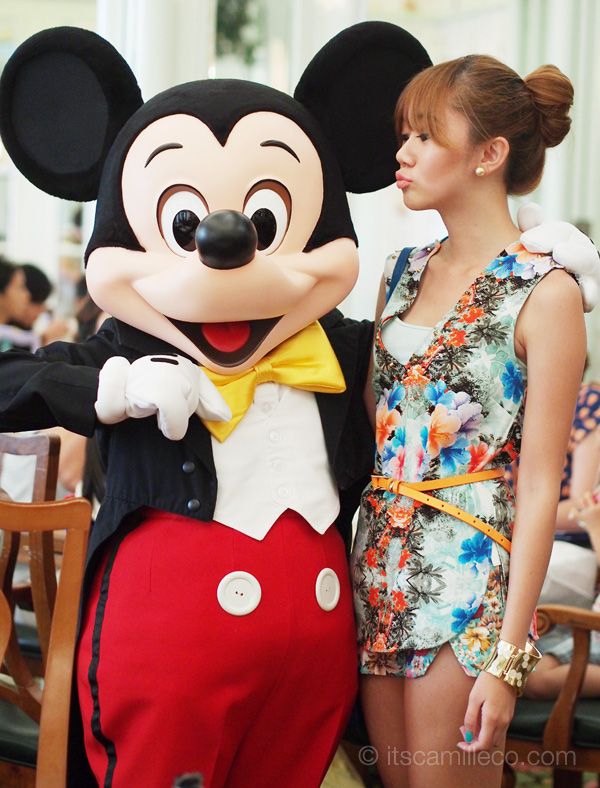 Of course, being a Disneyland baby and all, I just had to take a photo with Mickey and the rest of the gang too!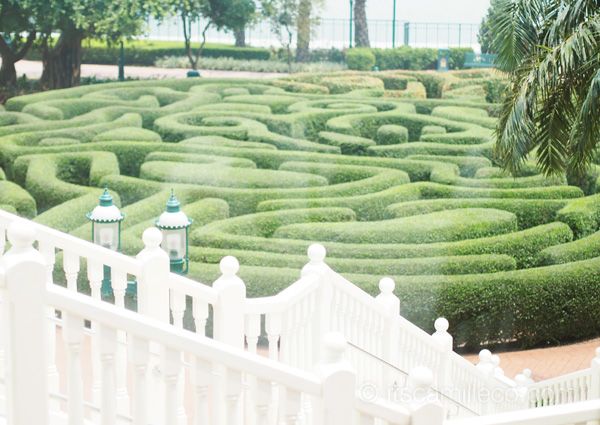 After breakfast, we went outside to check out this really cool maze aptly called Mickey Maze. Of course, we saw this as another opportunity to camwhore. Tourist mode: ON!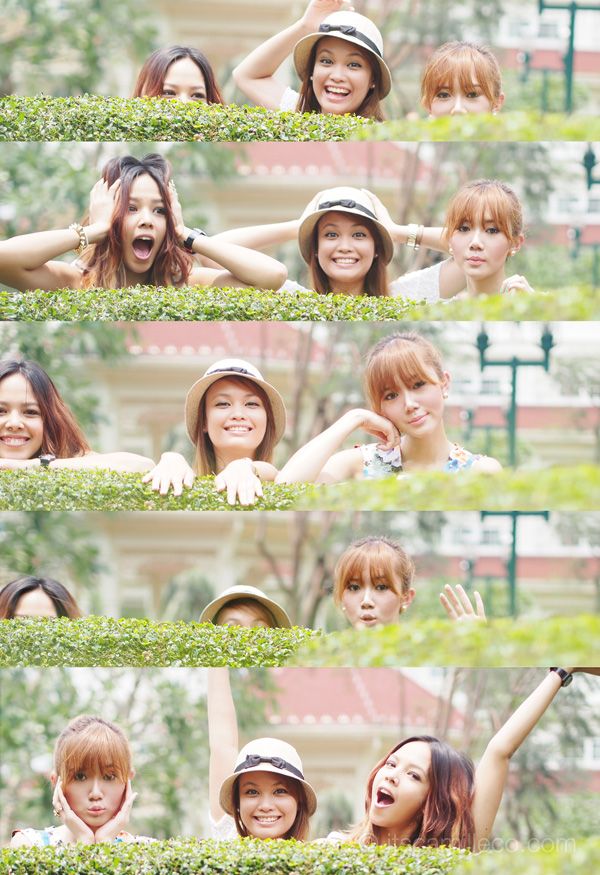 Like a bunch of crazy girls, we placed my camera on self timer mode and tried our hardest to get at least one photo right haha! There were a bunch of laughing and pushing and posing involved. After countless takes, we finally got ONE photo with all 3 of us inside the frame and ready for the camera. Hooray!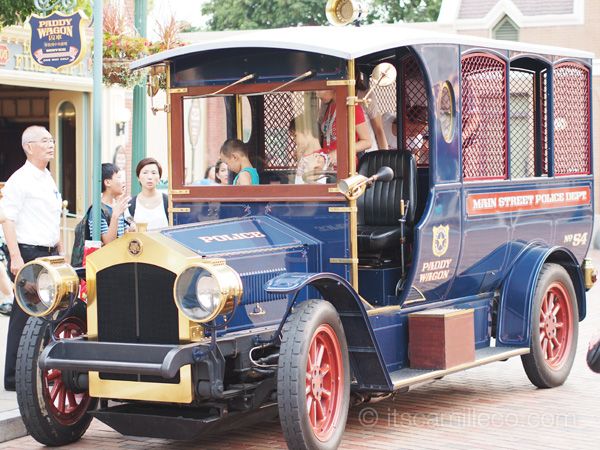 After that photo op struggle, we then headed off to Disneyland again. I spotted this "police car" along Main Street USA when we got there. Isn't it cute?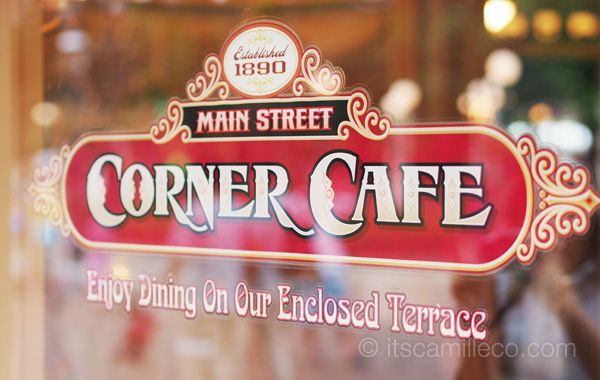 If it still isn't obvious by now, aside from all the rides and games, we ate A LOT during this trip! By late afternoon, we were getting a little hungry from all the exploring so we decided to go for tea time and grab a few snacks at the Main Street Corner Cafe. They actually offer a set afternoon tea around this time so no need to rack your brains for what to get.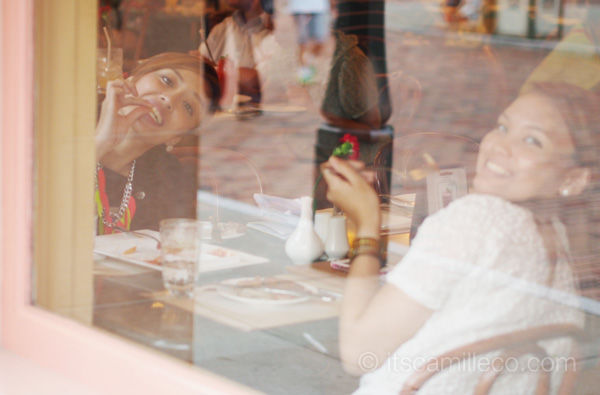 Lissa and Haze, our Disney newbies, were clearly enjoying their meal.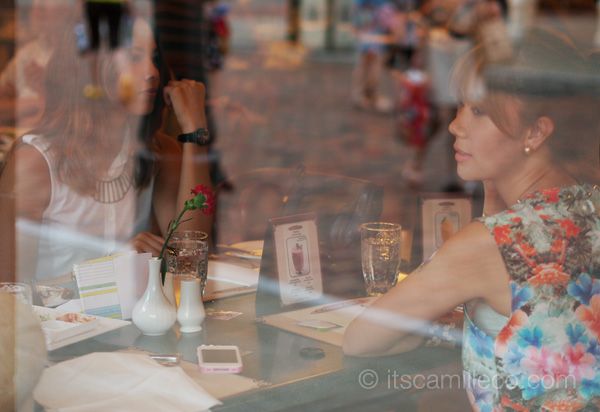 Patrish and I, the Disney experts, waiting patiently for our meals.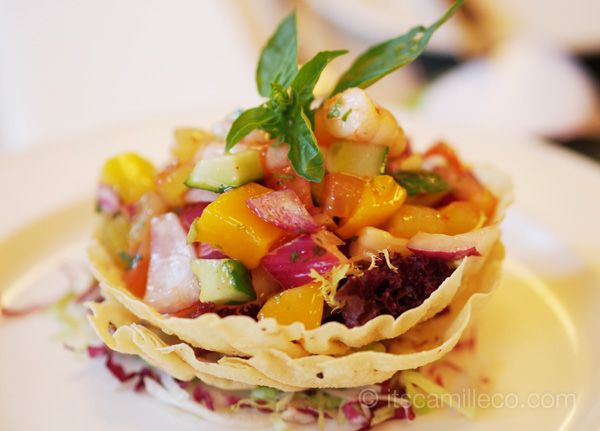 And here they are! YUM!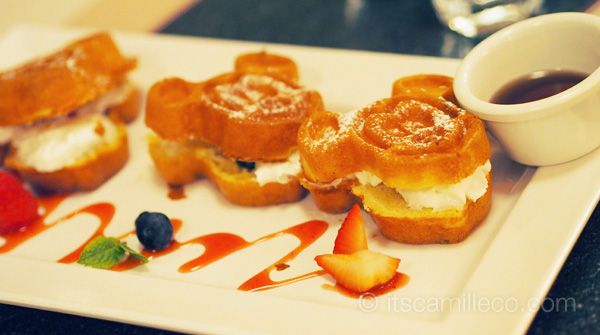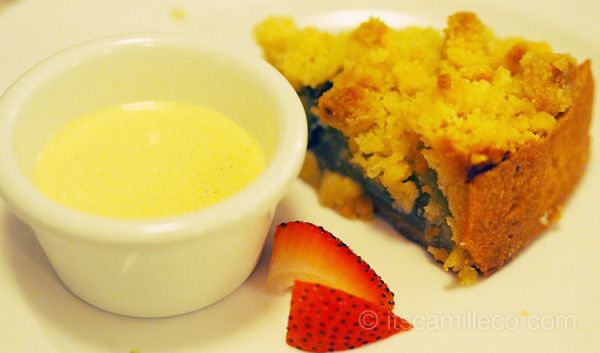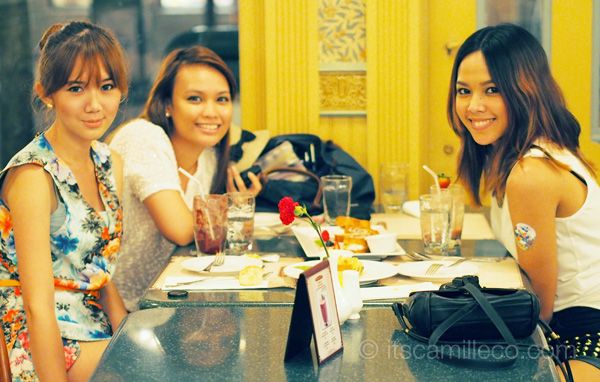 The servers at this restaurant were so friendly and accommodating!  It really felt like they're so happy working at the happiest place on Earth! Lol!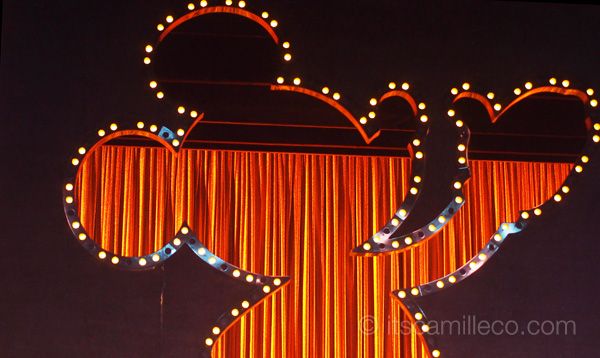 So anyway, back to the park! This is the Golden Mickeys Show I mentioned in my last post.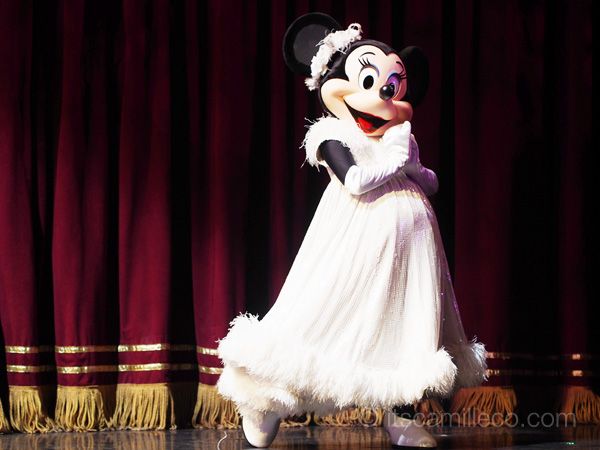 It's a show with almost all the Disney characters present! The format is that of an awards show so Minnie Mouse was all glammed up!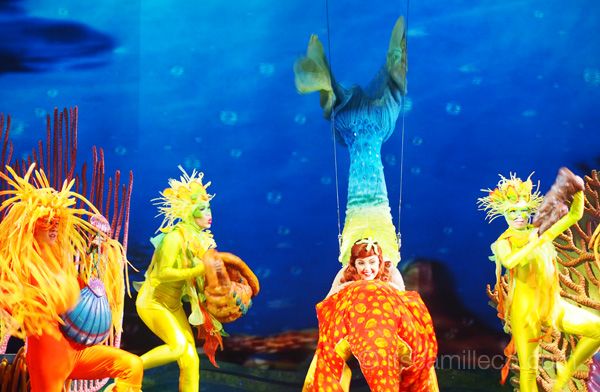 The Little Mermaid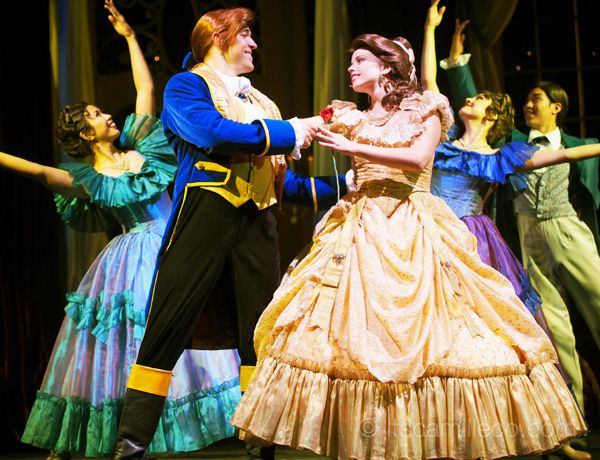 Beauty and the Beast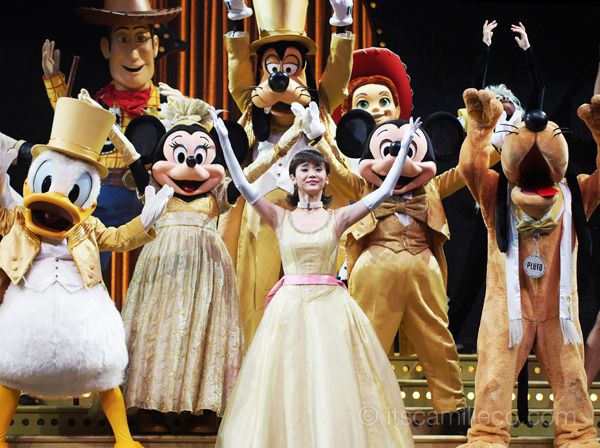 The gang!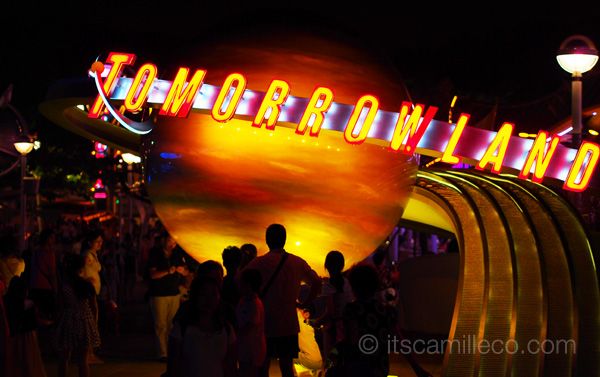 Our last stop was Tomorrowland. This place is really beautiful at night because of all the colorful lights.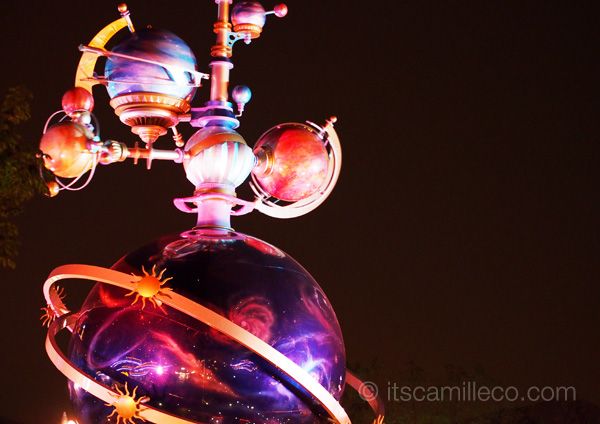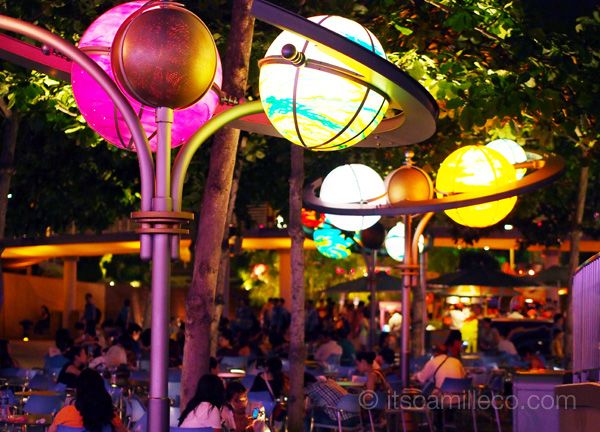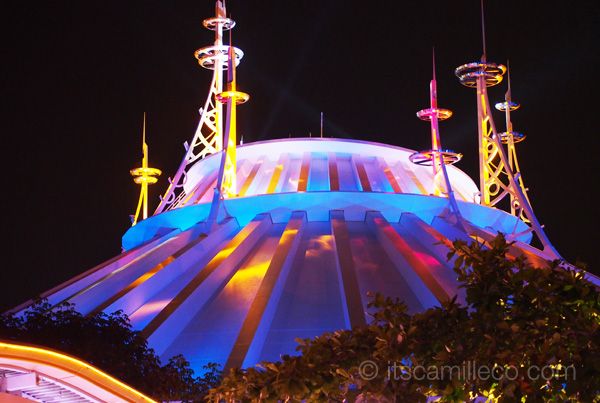 Of course, we all know what Tomorrowland has right? The ever so famous, Space Mountain! Now let me tell you a little story about our experience here. Lissa is really scared of rides. We usually just peer pressure her into riding with us so we peer pressured her again into riding Space Mountain. Before getting on to Space Mountain, we knew there was going to be a photo taken during the ride so we planned to make the wackiest faces when this happens. The result?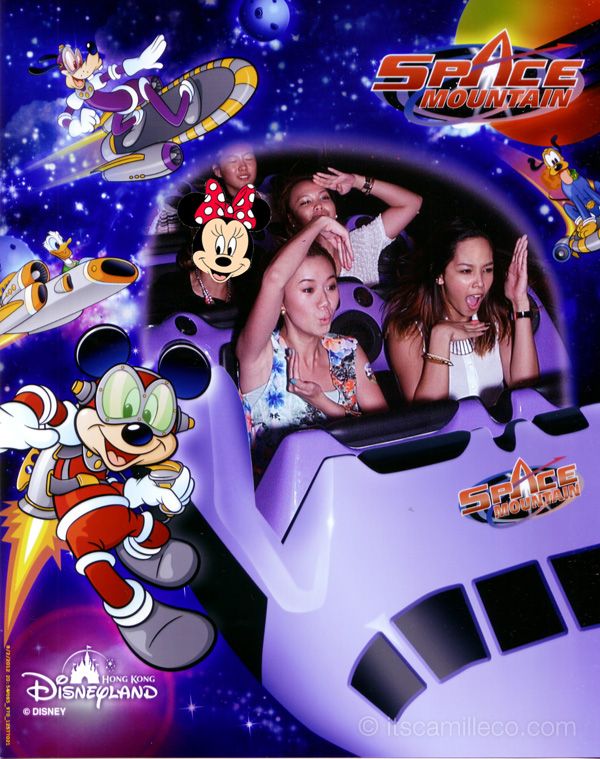 Success! Well, for the 3 of us at least haha! That's me doing a Zoolander-like pose, Pat smizing and Haze giving a salute! Lissa requested for her dear face to be covered so I thoughtfully inserted Minnie Mouse in. It's no easy feat achieving this photo! I'd like to request for another slow clap please. SLOW CLAP! Lissa, better luck next time haha!
So after finishing all the rides and shows, we just went around the park at night.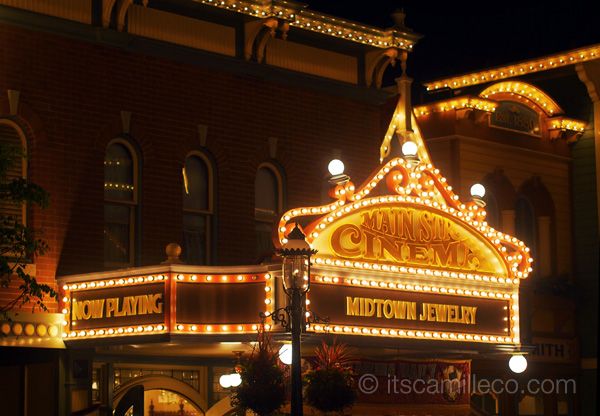 There are a lot of souvenir shops like this along Main street USA.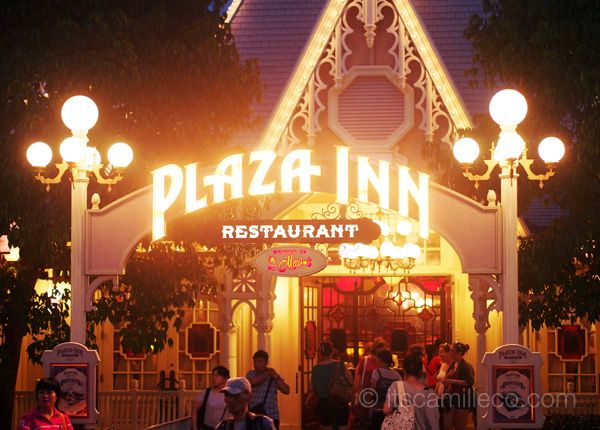 And restaurants too. We actually ate twice here at Plaza Inn, both times I was so hungry I wasn't able to take photos of them!!! They serve really yummy Chinese cuisine.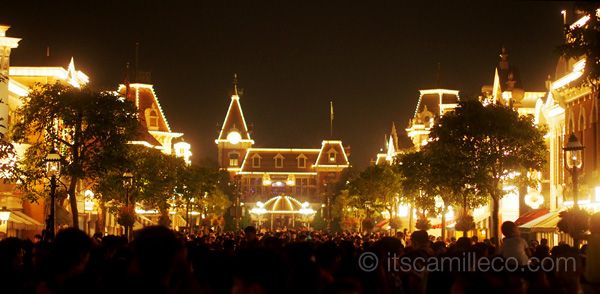 The whole of Main Street USA looks like this at night. Isn't it beautiful?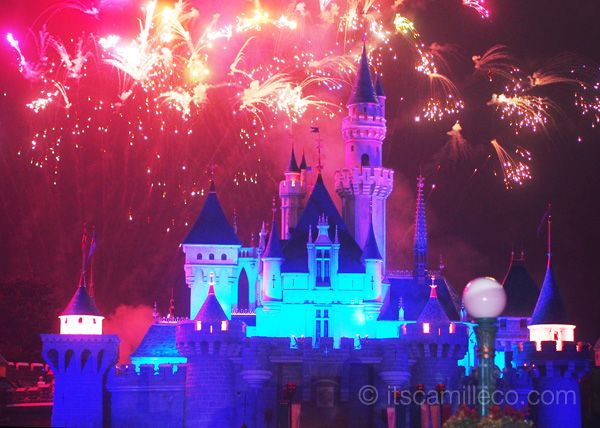 Come 9pm, it was time for the much awaited fireworks. It lasted a good 30 minutes or so. I assure you, you won't get bored! Disney has the best fireworks shows and this one is no different!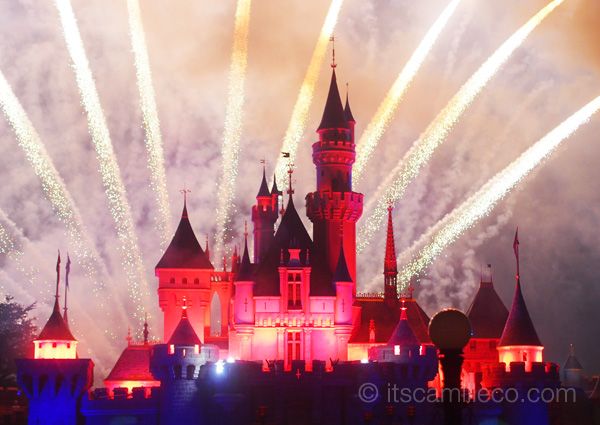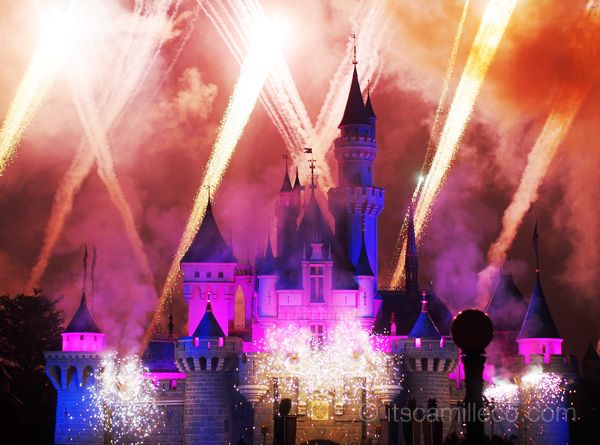 Just imagine "When You Wish Upon A Star" playing in the background, doesn't it look so magical? Our Disney newbies Lissa and Haze were having a moment as we watched the show! Disneyland's fireworks can do this to you.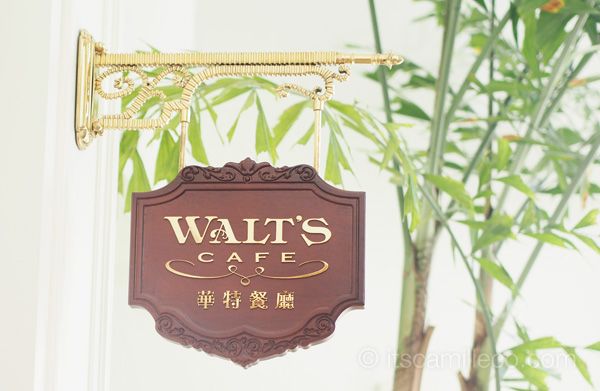 For dinner, we went back to the Disneyland Resort Hotel for some fine dining at Walt's Cafe.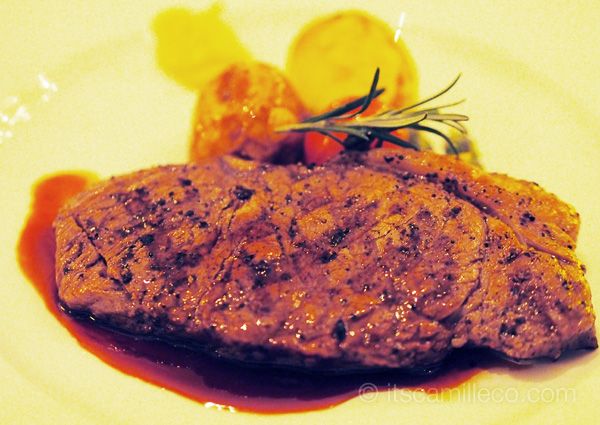 A 4-course meal was prepared for us. For my main course, I got their grilled sirloin steak with seasoned vegetables and potatoes. As usual, everything was delicious! Actually, to tell you the truth, just the food alone in Hong Kong Disneyland can already make me stay here until foreverrrrr!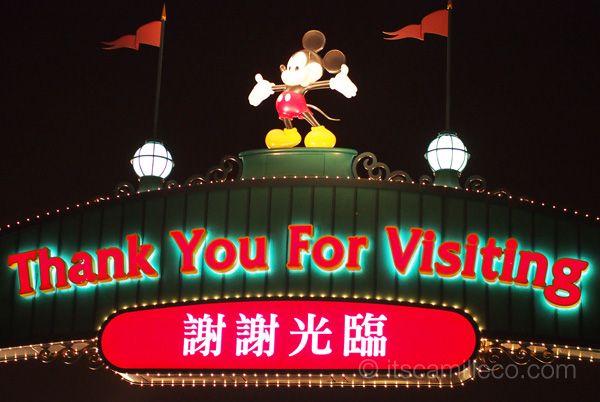 After 2 fun-filled days at Hong Kong Disneyland, all good things must come to an end. There really is no place like Disneyland. If you haven't visited the park, I really recommend you do! Hong Kong is just nearby! You won't regret it! Young and old, Disneyland is a place where magic happens. :) I'll really never grow tired of it. NEVER!
P.S. I heard there are plans of adding a haunted/horror land in the park. Who's as excited as I am? :)
P.P.S Have you seen the video Patrish made of us goofing around Disneyland? Watch it here. Please accept me for who I am. Haha!
P.P.P.S If you've accepted me wholeheartedly for who I am, please keep helping me gather more votes/"LOVES" for my New York Fashion week entry here. I really want NEED to watch New York Fashion Week. Would you please be so kind to help me spread the news and peer pressure your friends into voting as well? :) Who knows, they might win the voters' contest too and come watch  NYFW with me! Fingers-crossed!