I've been saying this over and over again–when lazy, go for a little shimmer and glitter! This is what I wore on the first day of my trip abroad. I had to wake up at 3 A.M. to catch my 6 A.M. flight so I opted for something casual and comfortable.
H&M metallic sweater | Zara sequin leggings I Balenciaga bag | Marc by Marc Jacobs watch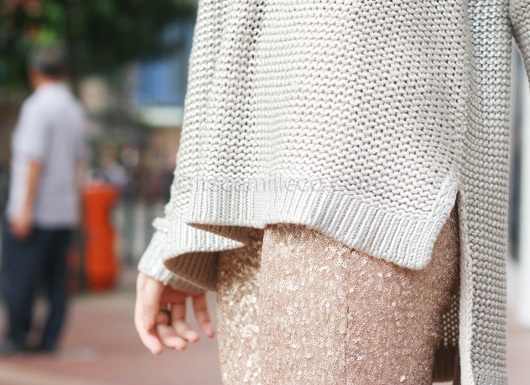 I really can't have enough of metallic, sequined and beaded numbers. They practically dominated my luggage on the way back to Manila. I couldn't stop buying everything metallic/sequined/beaded. But can you blame me? They're like the "easy bake" of dressing up. They can instantly add that much needed oomph to any outfit!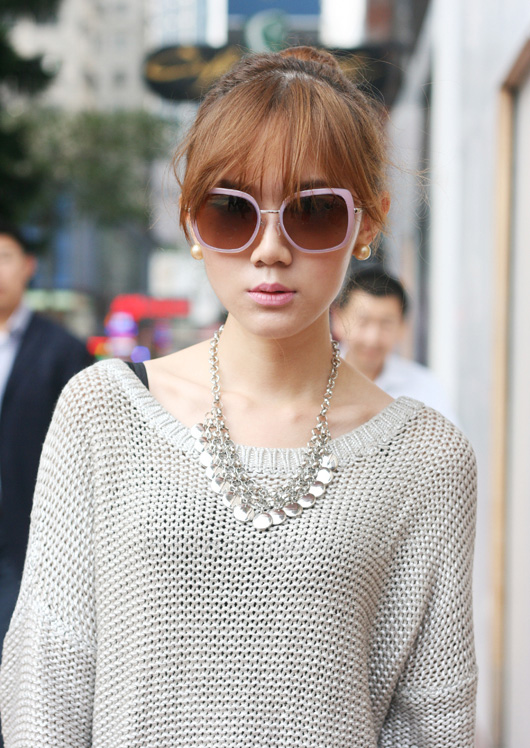 Prada sunnies | Extreme Finds necklace | Goody Spin Pin hair accessory

As I've said before, whenever I travel abroad, I always bring only a few accessories with me. Say it with me now, "pack less, shop more!"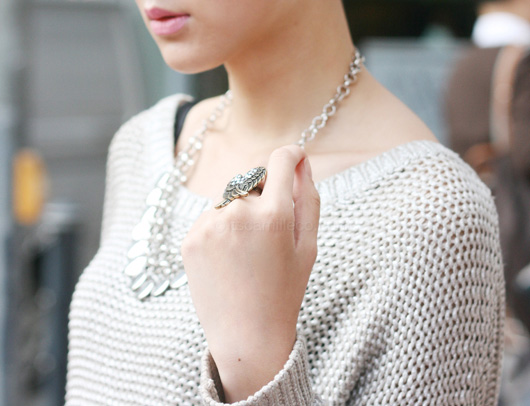 Gifts Ahoy ring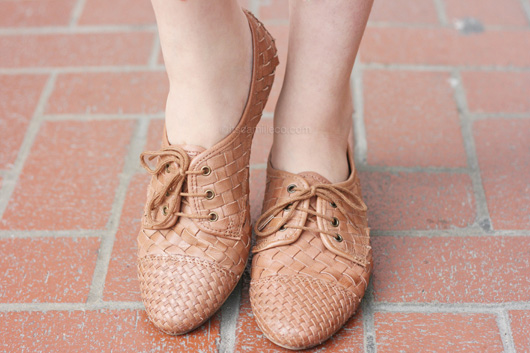 Topshop shoes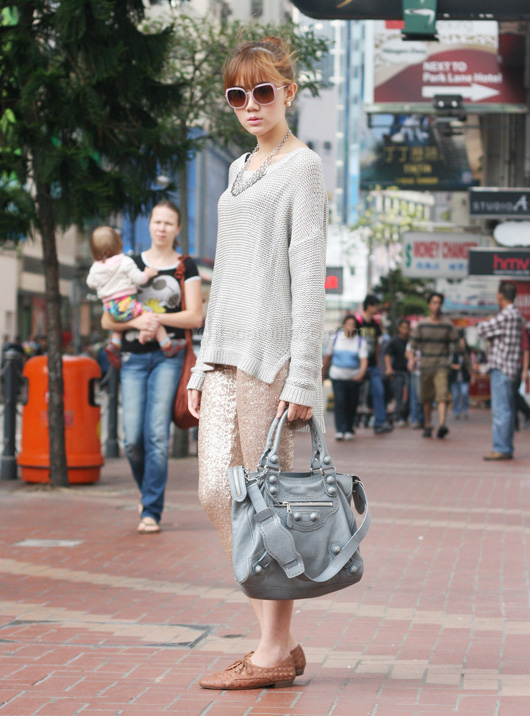 Hype this look on Lookbook.nu here.
P.S. Only 3 days left before voting for the Nuffnang Asia-Pacific Blog Awards officially comes to an end. Please please please keep voting for me as Best Fashion Blog here or click on the badge I placed on my sidebar (upper right). You can vote once every 2 hours. Thank youuuuuuu! :)