I don't know why my top reminds me of "The Flinstones". But does anyone else see it? Or maybe it's just me? Mmmkay. I'm weird like that.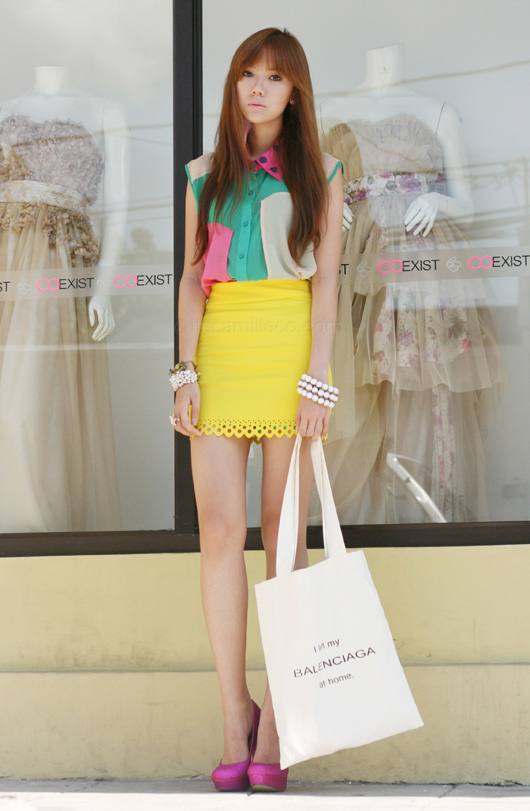 From Hong Kong top | Fashion Avenue skirt
So for this outfit, since the top is really quirky and fun, I paired it with this yummy yellow skirt from Fashion Avenue. I love how all the colors pop!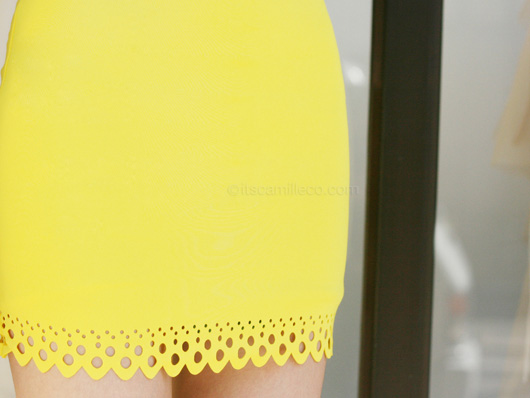 To Joanna of Fashion Avenue, thank you so much for this! I've been looking for a skirt like this for the longest time. The laser-cut details are so pretty!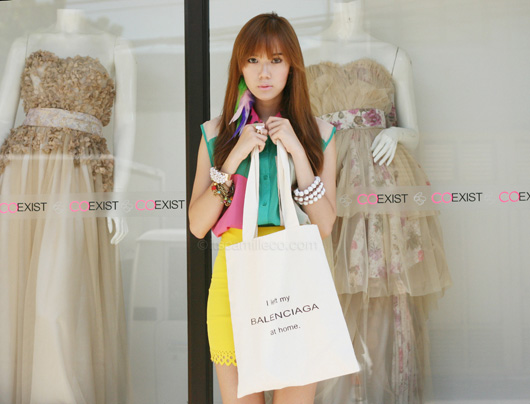 Maris shopper bag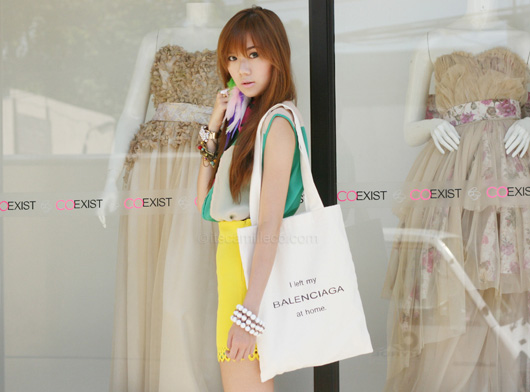 To keep the quirky vibe going, check out my new shopper bag! It says "I left my Balenciaga at home." How cute!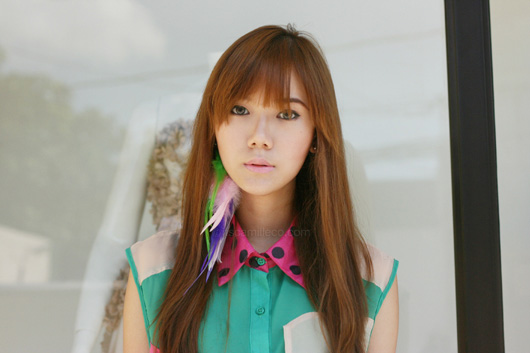 Maris feather earring
Added a few more pops of color!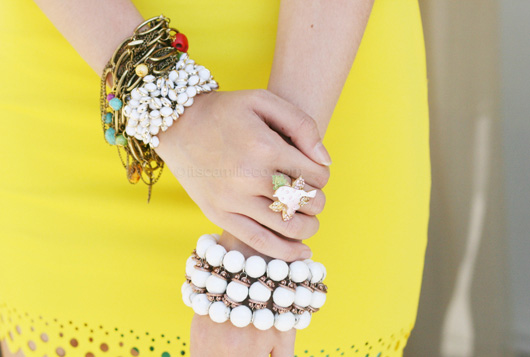 SM Accessories white bracelet | Mia Casa gold bracelet | Yhansy ring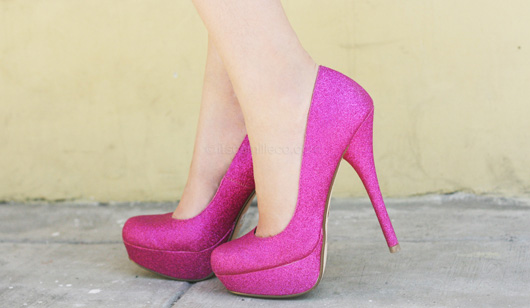 Call It Spring shoes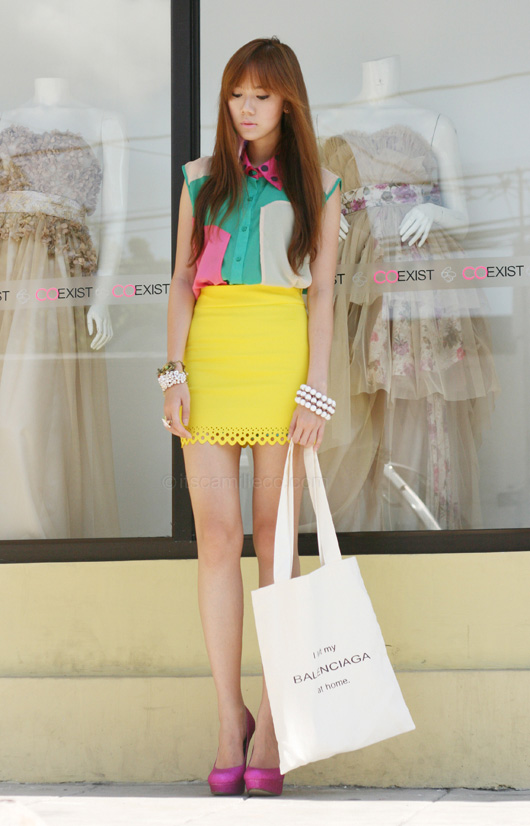 Hype this look on Lookbook.nu here.
And there you have it! Yabadabadoooooooo! I always have fun dressing up all quirky and young every now and then. I hope you like it!