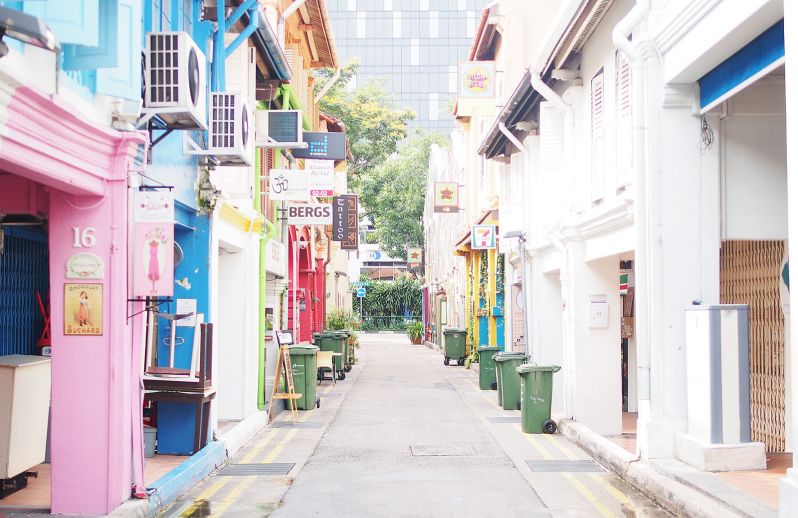 Here's another new discovery my family and I visited during our trip to Singapore. My sister really wanted to shop at local stores so she researched about this charming little area called Haji Lane. It reminds me of Paris' Le Marais except it's the Asian version. If I were to compare it to a place here in Manila, Cubao X is probably the closest. They sort of have the same concept. Haji Lane is a hub for quaint little stores, mostly fashion. It's got a lot of flavor, to say the least.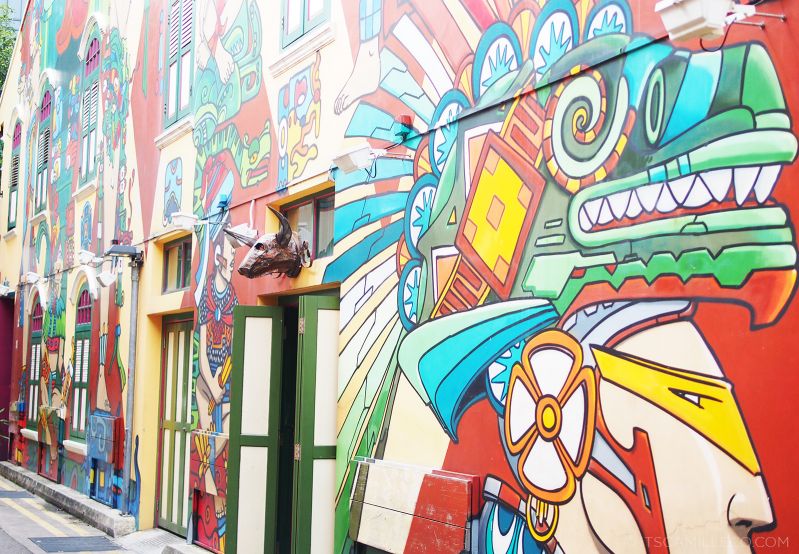 Upon entering the vicinity, this was the first establishment we saw. It just commands attention, doesn't it? It's the facade of a restaurant.  Judging from the wall art, maybe it's African? Mexican?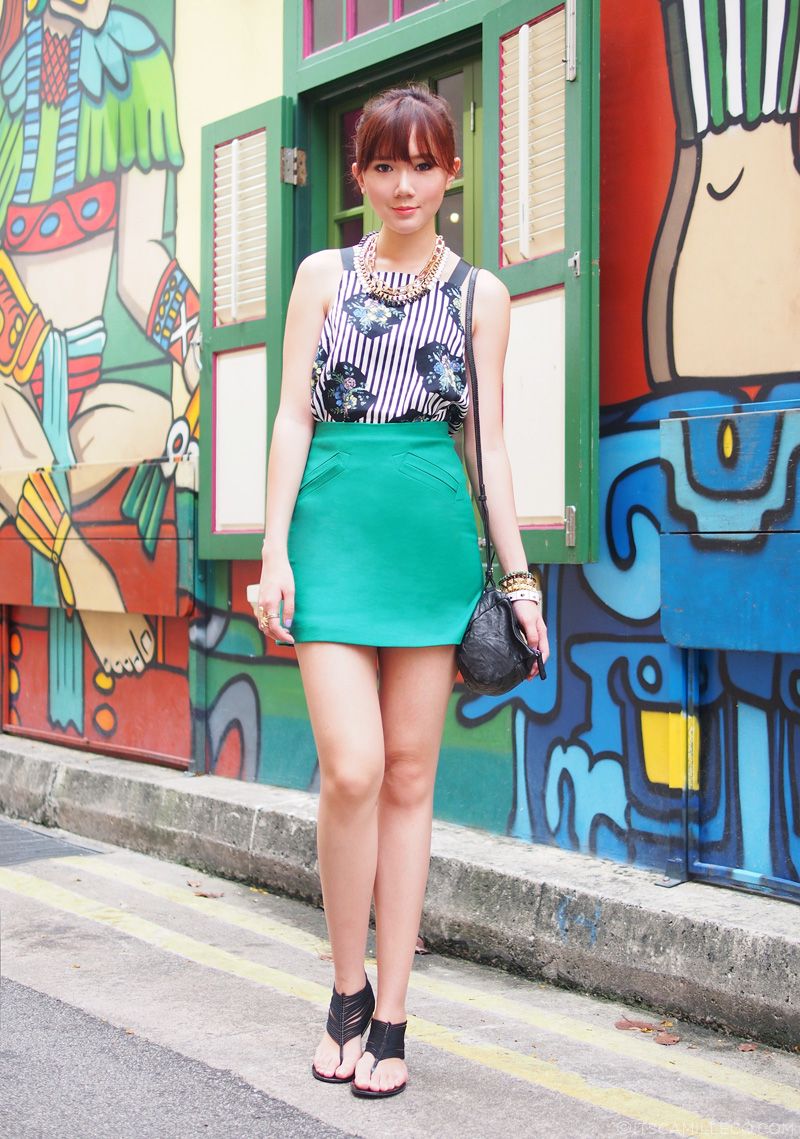 Of course, this was my initial thought–MUST.TAKE.OUTFIT.SHOTS.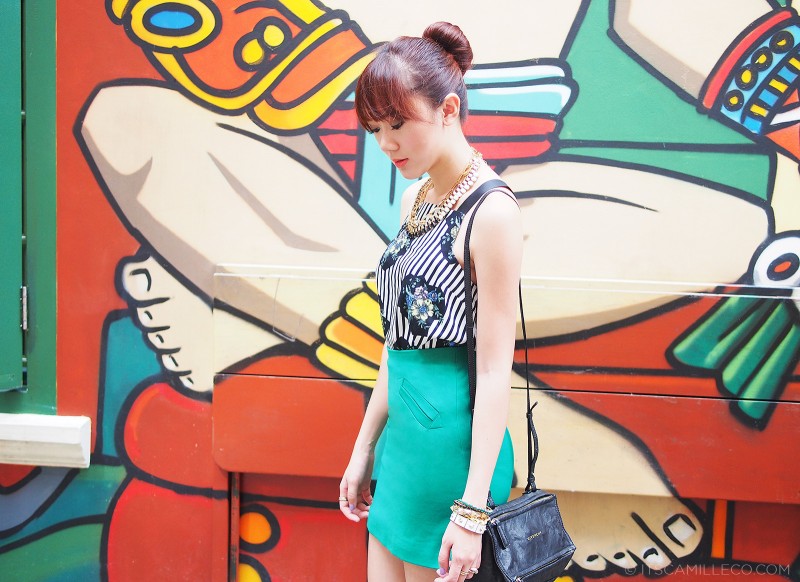 It's all about comfort and casual dressing for me again. This is really a priority in all of my travels. No outfit should hinder me from soaking it all in. I'm such a travel junkie. I really am.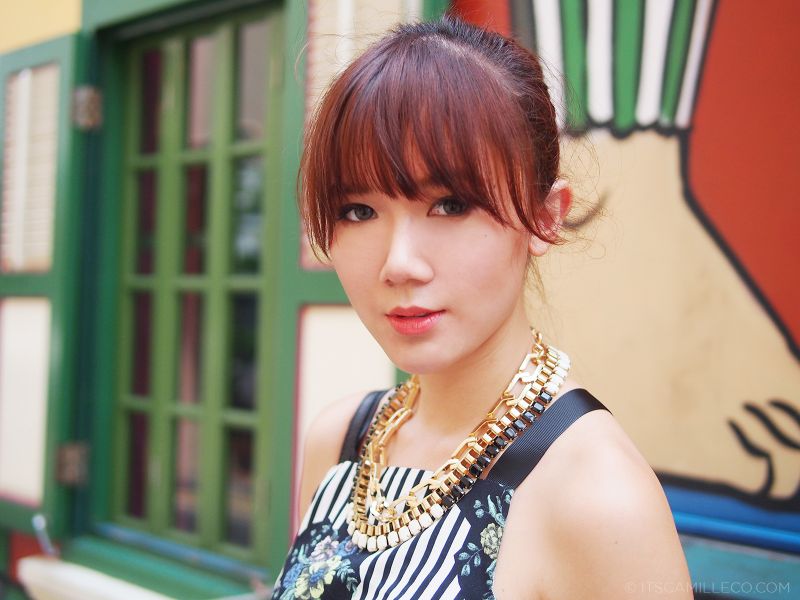 [button link="http://lookbook.nu/look/4909229-Haji-Lane" size="small" bg_color="#e5b3b9″ window="yes"]Hype this look at Lookbook.nu here[/button]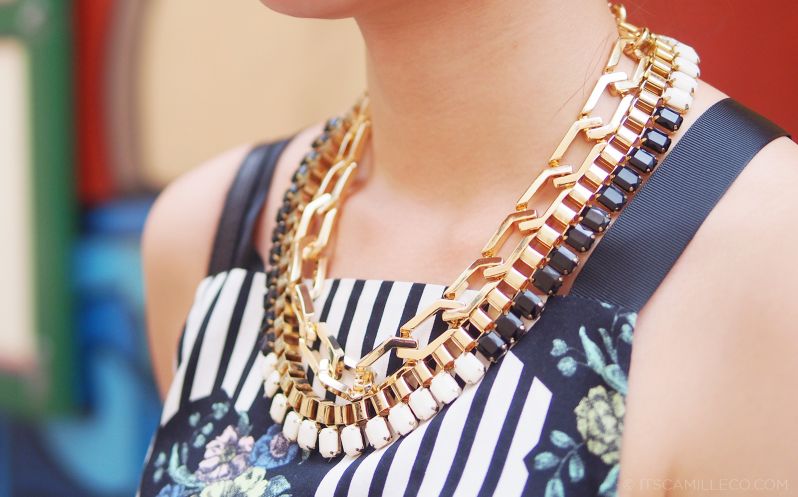 H&M gold necklace | Kikay Matters black/white/gold necklace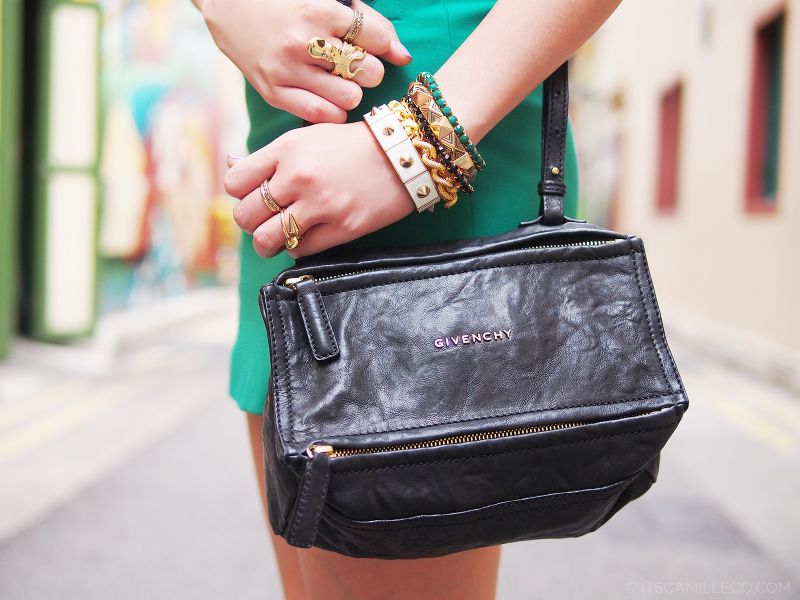 Givenchy bag | H&M and Forever 21 accessories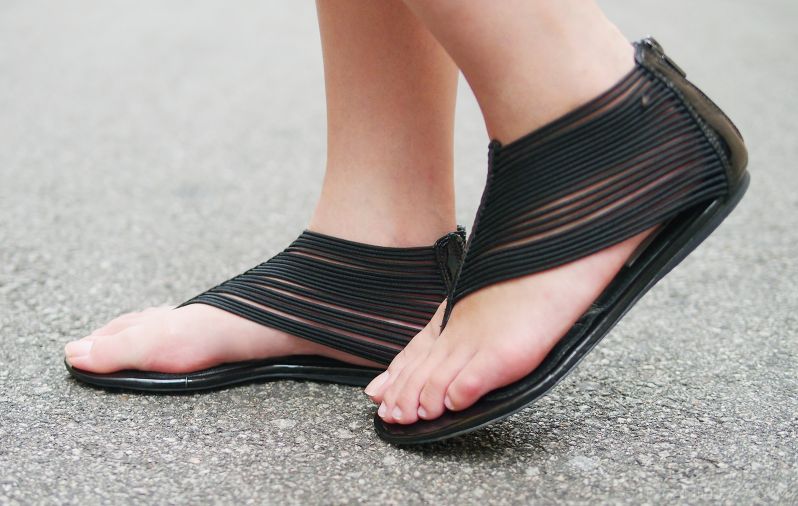 Stradivarius sandals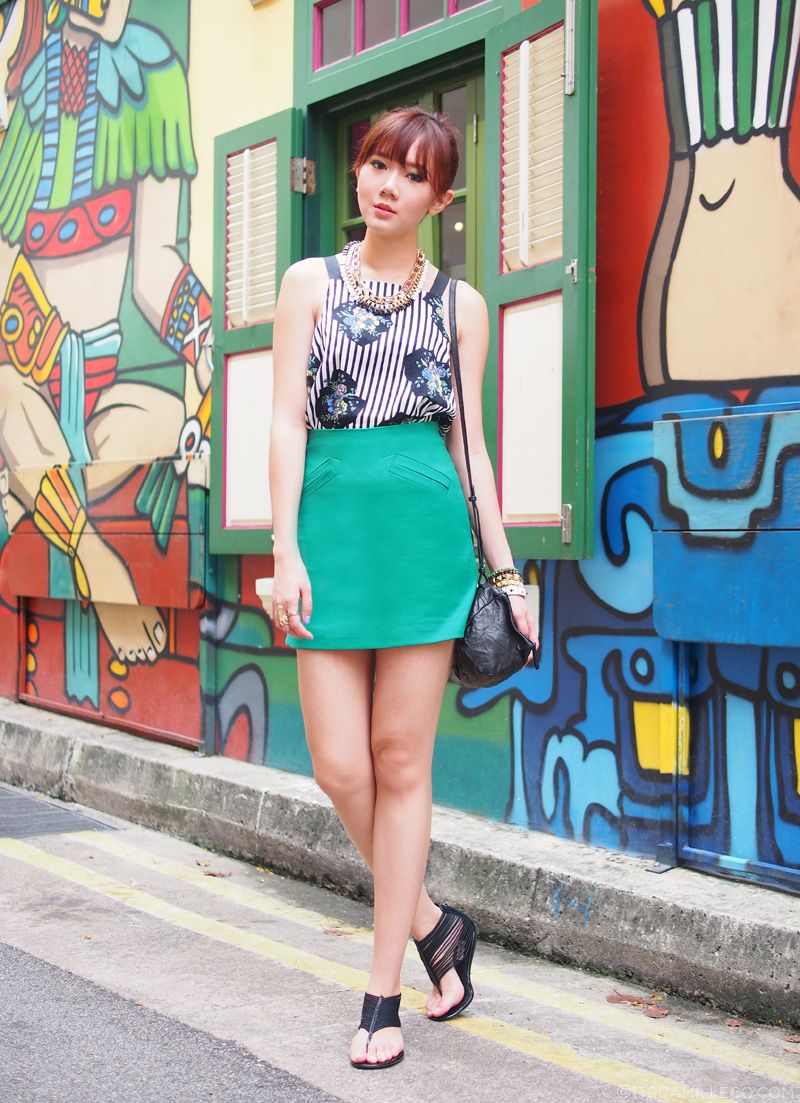 Topshop top | Zara skirt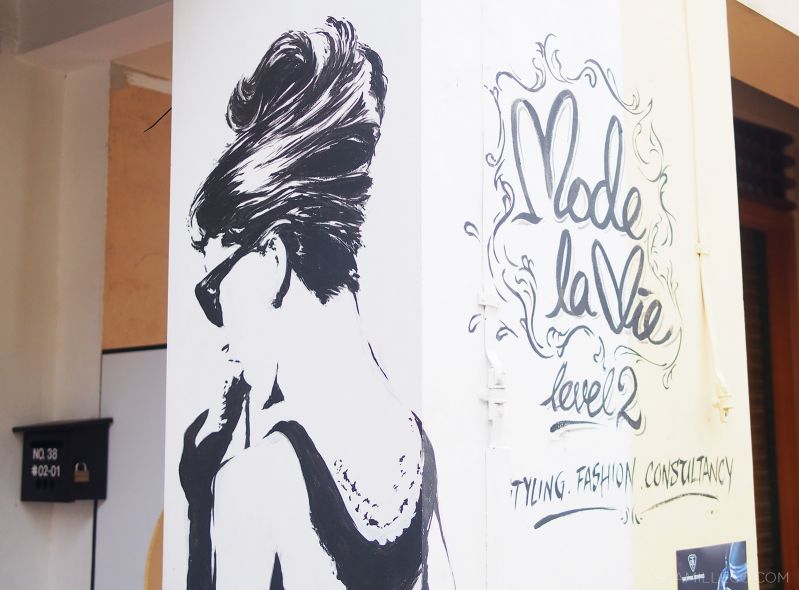 While walking around Haji Lane, I kept taking photos of literally everything around me! There's just something about places like this that makes everything look like a piece of art. They're so full of character!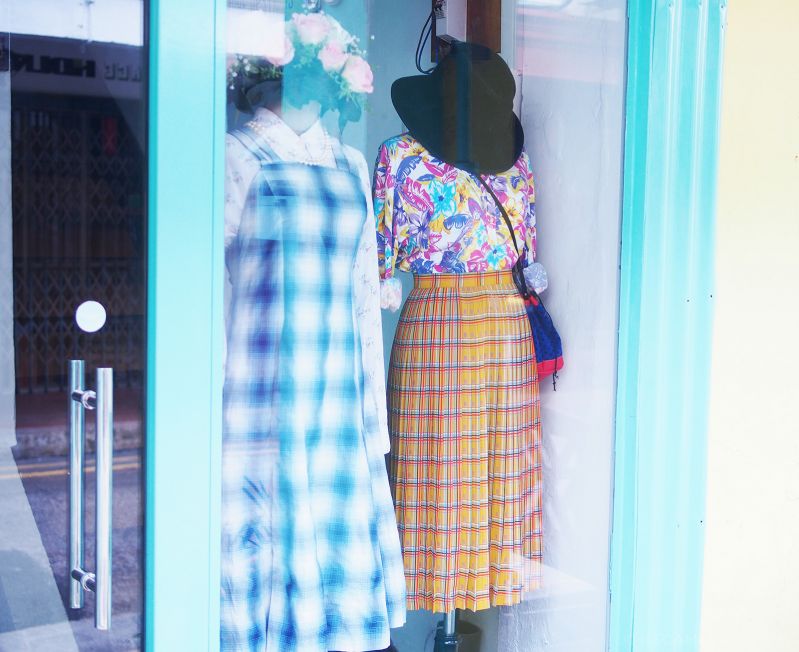 Print on print, anyone?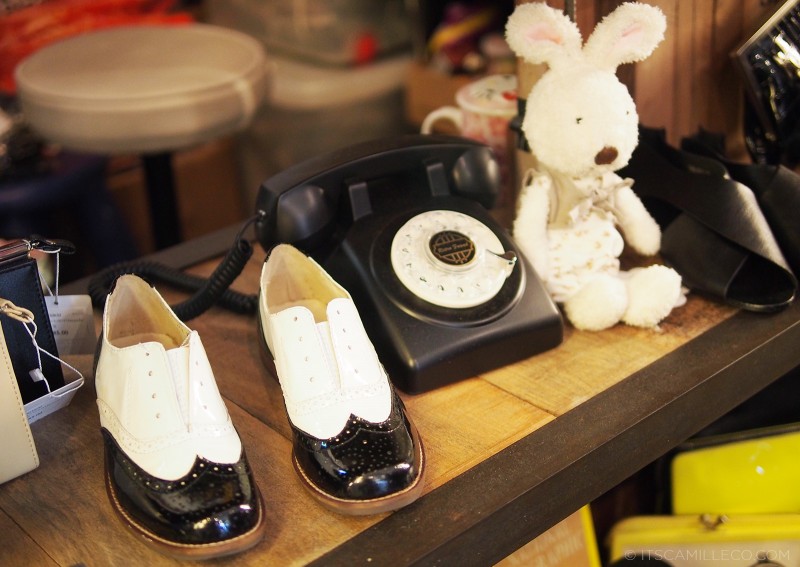 My sister was able to buy this pair of leather shoes. They're the only pair the store has and they're size 4 and a half. The store clerk said so many people wanted to buy them but they're too small for all of them. How lucky is my sister?
Well if all signs looked like this, then maybe more people would happily abide by the rules.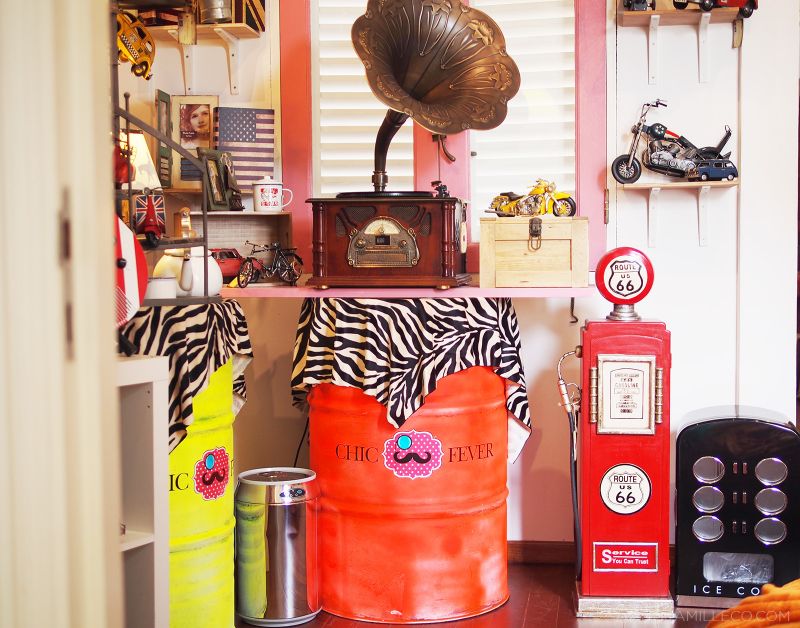 If only big stores would pay attention to little details like these. They make customers want to look around the store more. They certainly lured me in!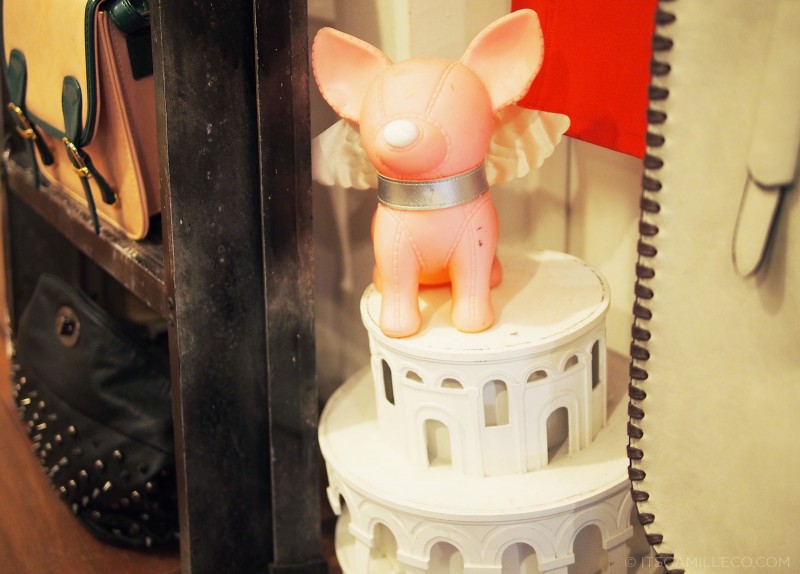 Hello there, cutie! I need you in my room!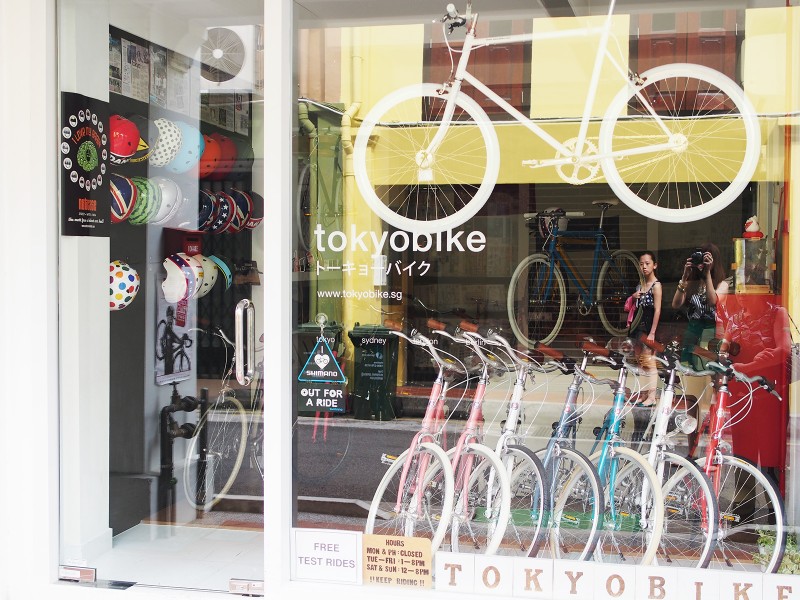 Spot our reflection on the glass. If only I know how to ride a bike. Someone teach me how to ride a bike!!! A moving bike, okay? Not the ones at the gym. LOL! Just clarifying.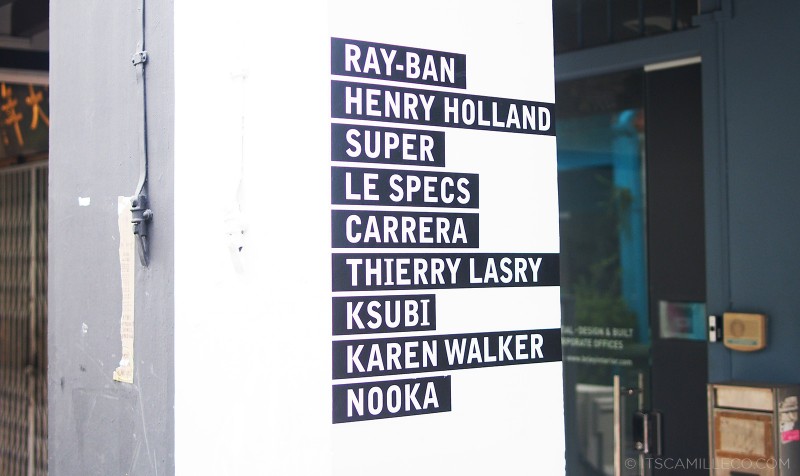 All the cool sunnies are here!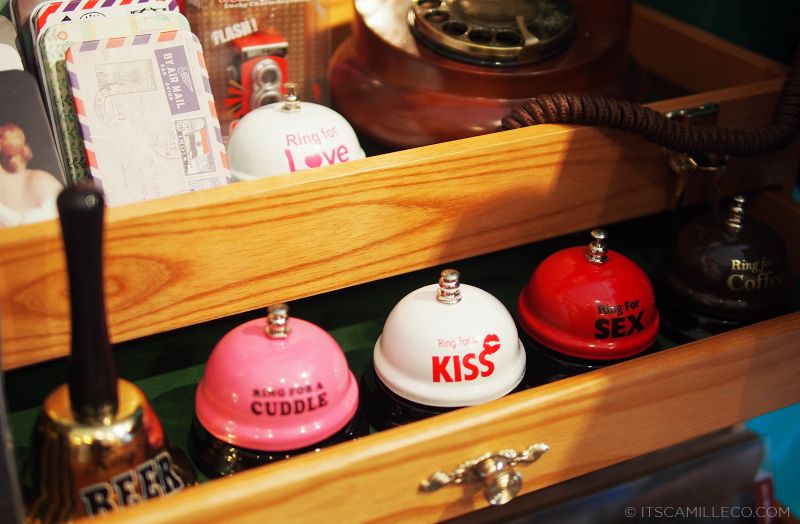 Ring for love!!! Ring for cuddle!!! Ring for kiss!! (Let's not mention the last bell in red. Let's keep it PG-13 people!)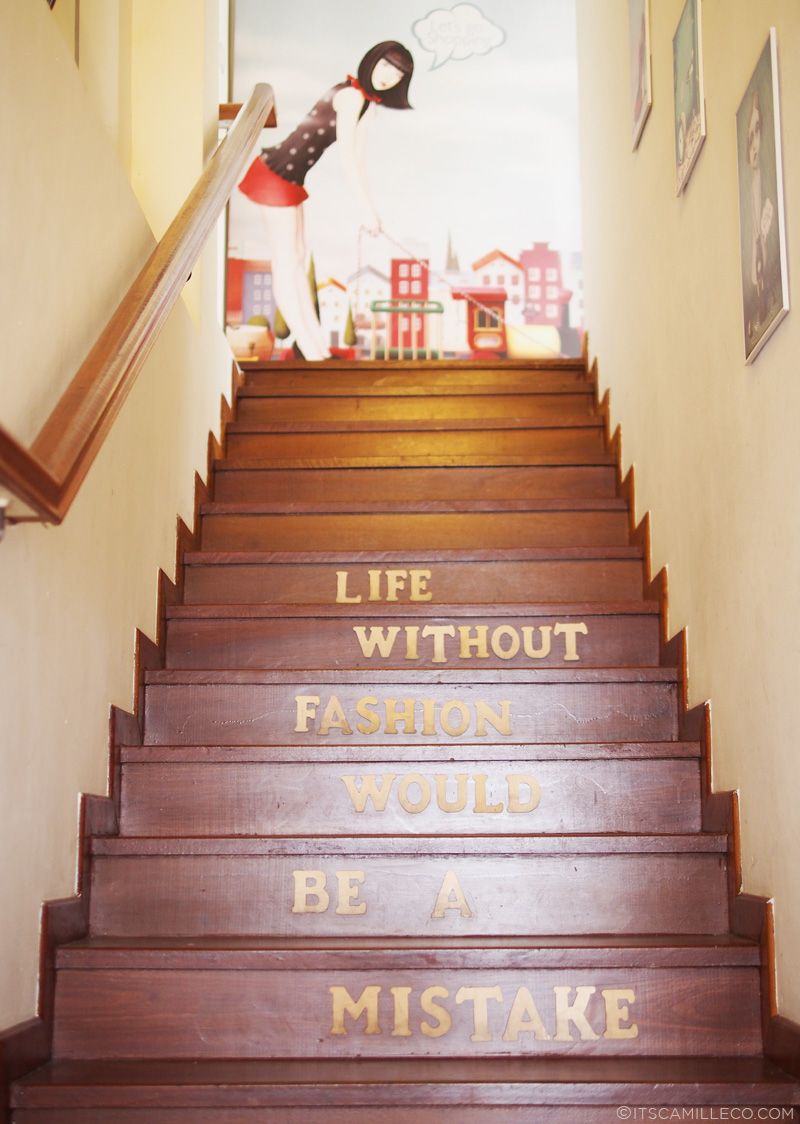 "Life without fashion would be a mistake." I AGREE! Who's with me?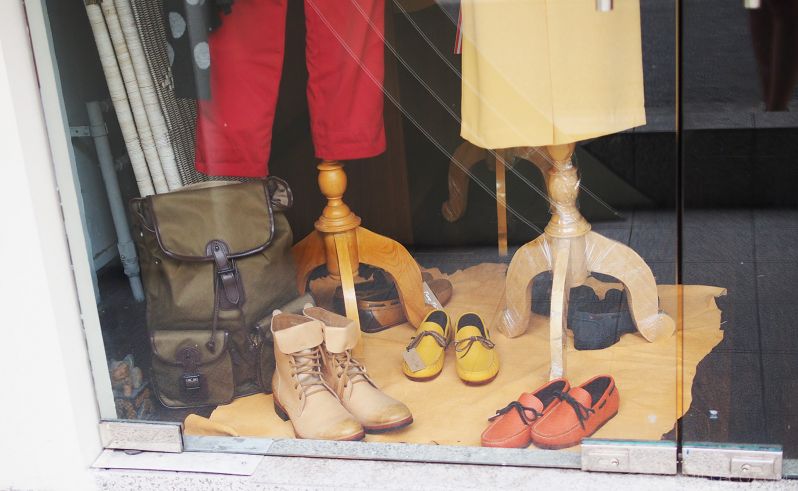 I love these shoes and bag for men. If there are straight guys who got lost in my blog (First of all, wow!! Second of all, why? LOL! Not that I'm complaining), take notes!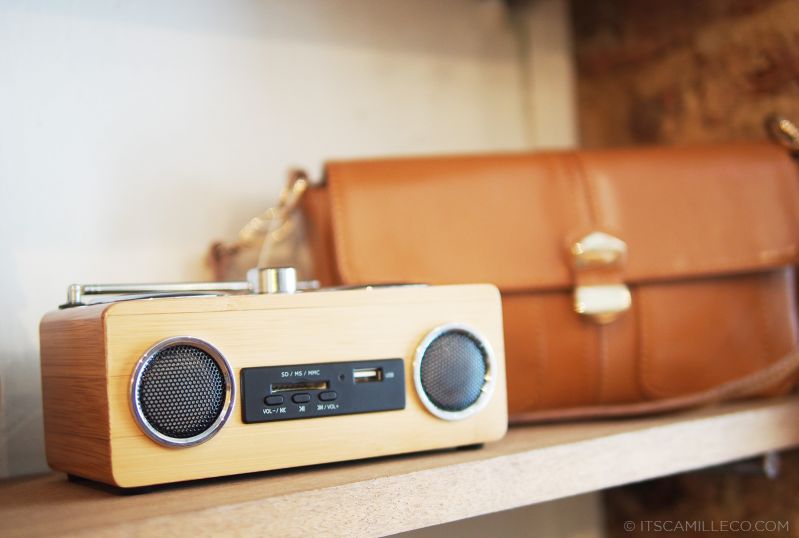 These speakers look so cool! Old school type of cool!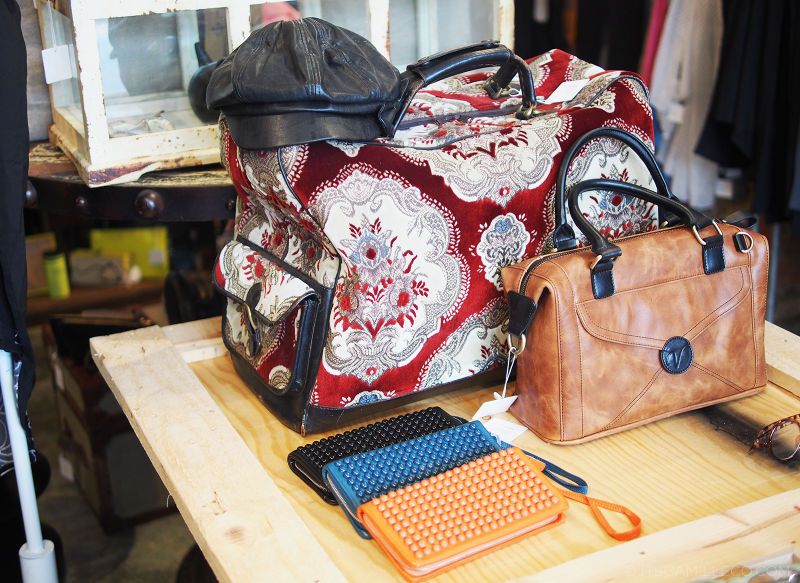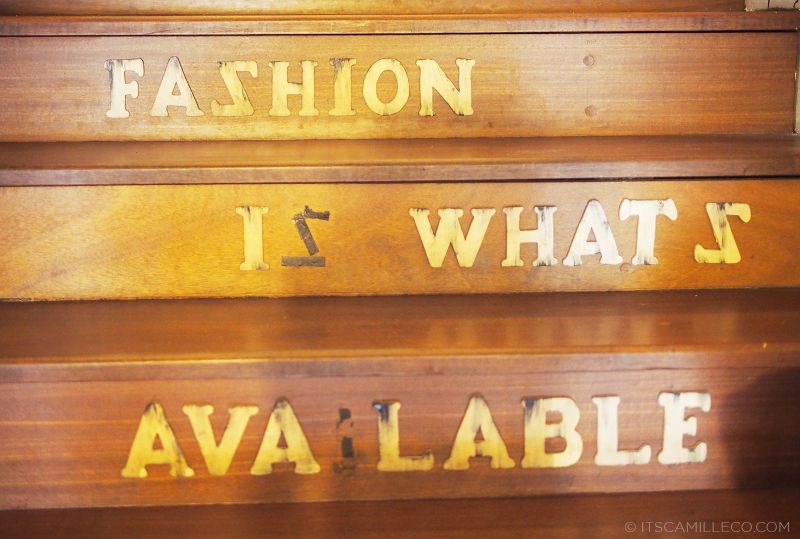 "Fashion is what's available" To a certain extent, yes, but I think fashion is what you make of it.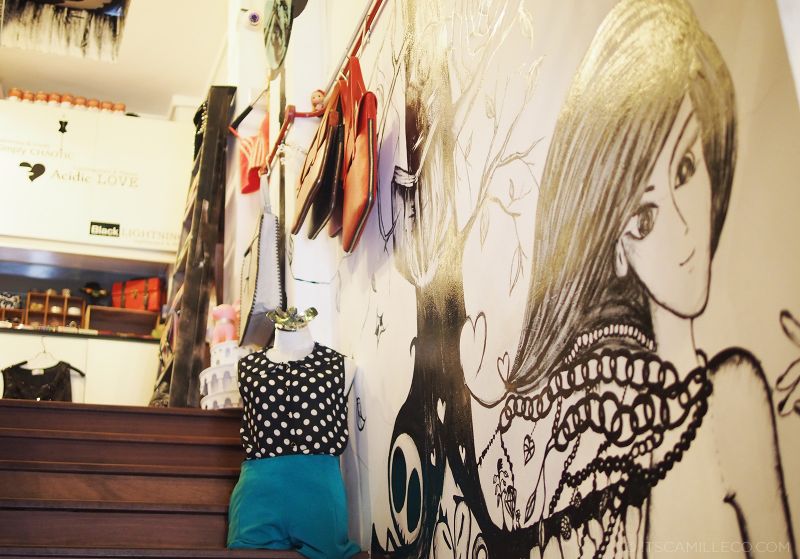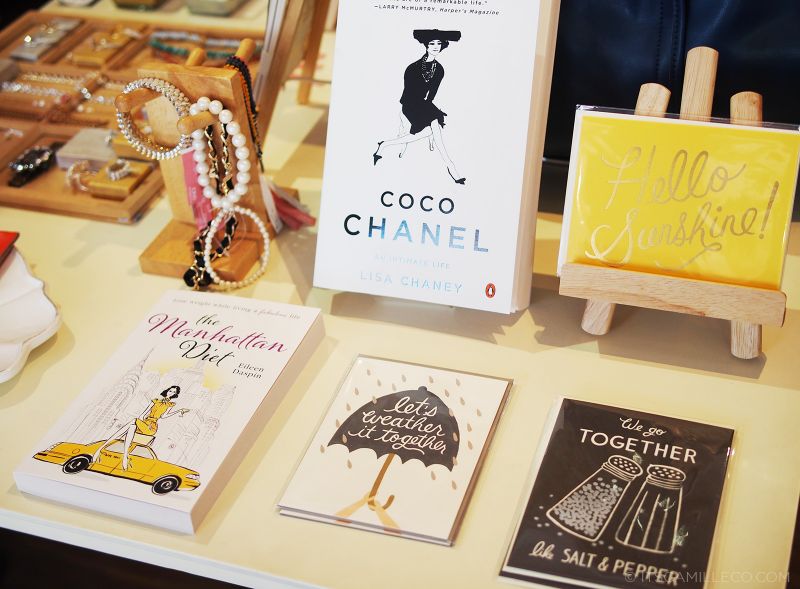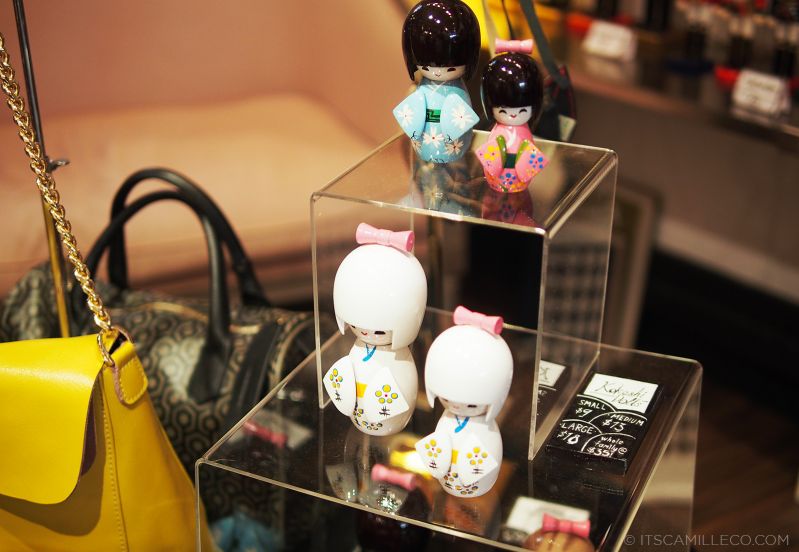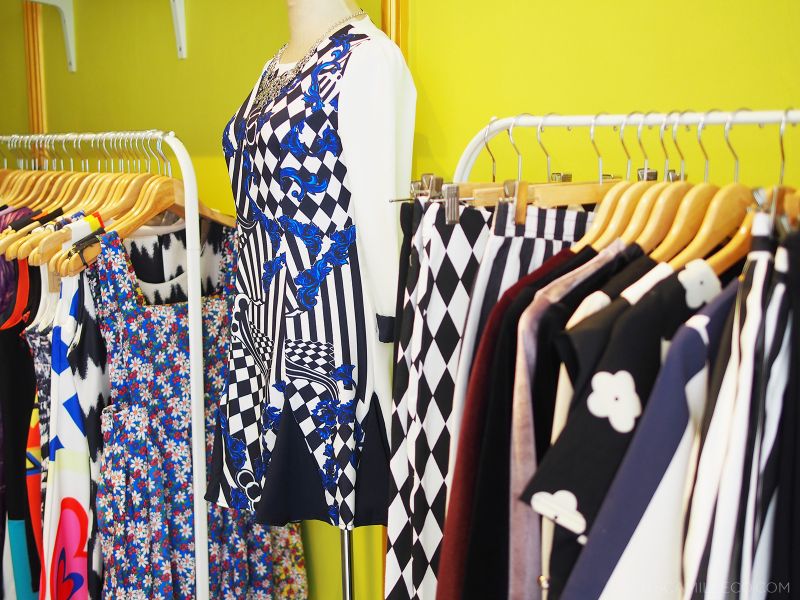 Out of all the stores we entered, this is the only store I remember by name. I LOVE THE CLOTHES HERE! This store is called Crayon. They actually just opened a few minutes before we entered. We were their first customers–EVER! And we bought a lot! How can we not? They have the most adorable pieces in the prettiest prints! Their style is very mod. Très chic!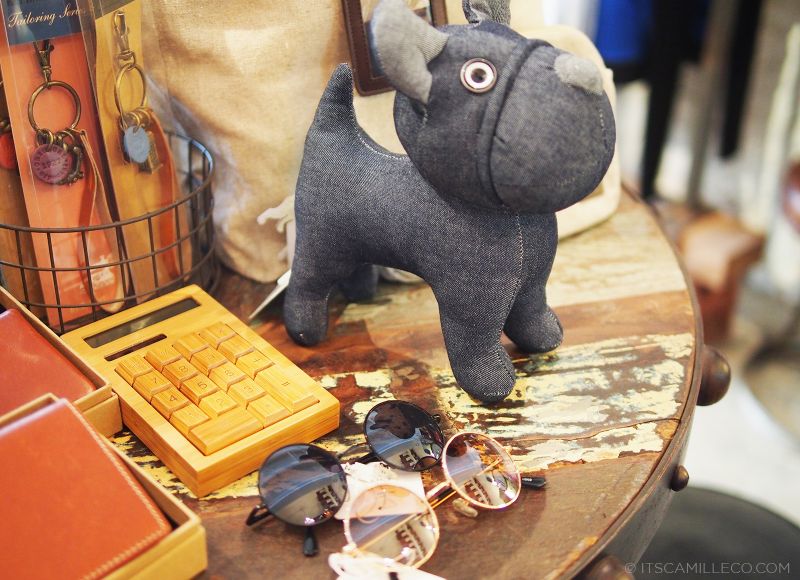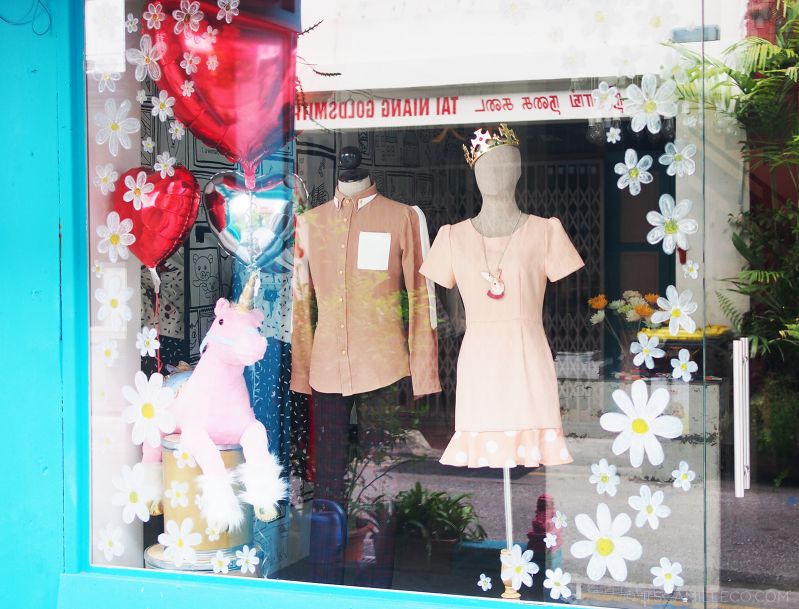 If you visit Singapore, I definitely recommend checking this place out. If you're tired of the usual malls, you'll love Haji Lane for it's unique selection and quirky charm.