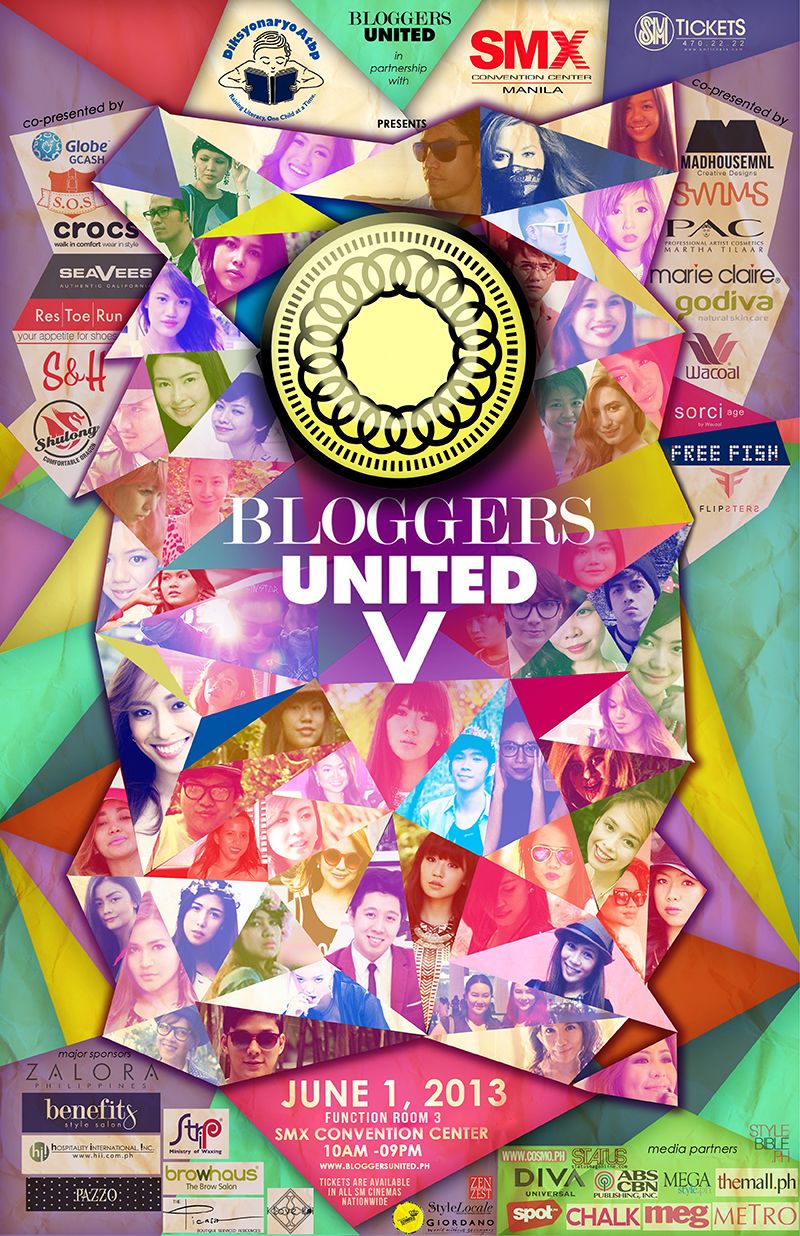 I can't believe we're already on the 5th installment of Bloggers United. How time flies! Can I expect you there? I'm selling tons of my preloved stuff again. You know me, I don't skimp on the goods. LOL! I always bring my entire closet, if not house, with me, remember? If the past four Bloggers United bazaars have taught you guys anything, it's that the early bird catches the worm. So please, if you want the best pieces, come early! Doors open by 10am at the SMX Convention Center, Function Room 3. We'll be there until 8pm. When you're done shopping up a storm at your favorite bloggers' stalls (*cough*cough* that better include mine *cough*), you can also check out Bloggers United's partner bazaar, The Great Luxe Sale by the Mall of Asia and SMX, happening at Hall 1. You will go mad at the crazy crazy deals!
To give you just a little taste of the preloved items I'm selling tomorrow, here's a collage of some of them. Having done four Bloggers United bazaars already, the items just keep getting better!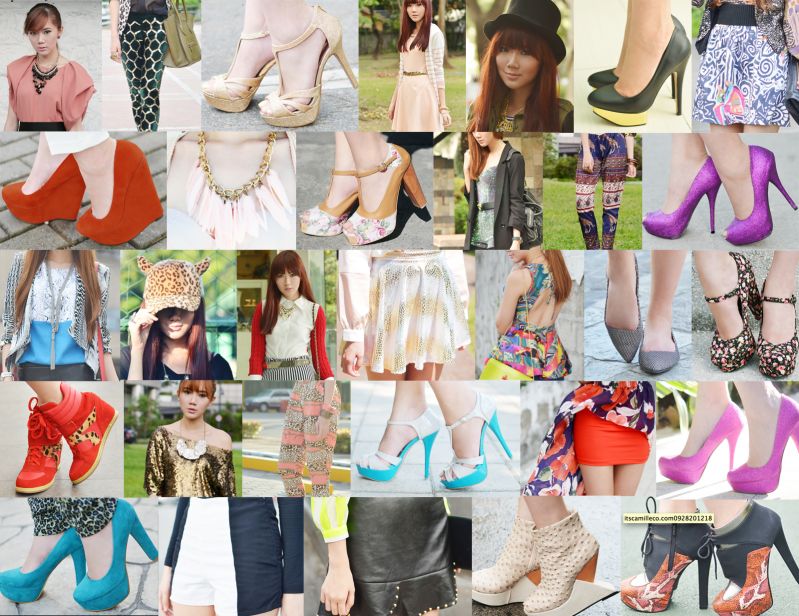 As usual, I priced them really really low. (I'm generous like that!) All the clothes I'm selling are priced between P80-P550; shoes at P100-P550; accessories at P10-P100; and bags at P150-P6000 (that's for the never-been-used Fendi tote I'm selling). For your information, my shoe size is 7. My sister is selling her items too so girls with size 5 feet, you can shop from her shoe collection! Aside from fashion items, I'm selling a few gadgets and gadget accessories as well.
This is going to be one big shopping party! Make sure you have your wallets (and cameras) ready! Tickets to Bloggers United 5 are available at all SM Cinemas nationwide and at the event venue itself for P100. When you get to the bazaar, you may also want to contribute to Bloggers United 5's partner charity Diksyunaryo Atbp. Just bring old (or new) books and donate them by dropping them off at the registration booth. Official Hashtag for tomorrow's event is #BU5.
See you all there! I'll personally be at my booth at around 3pm or so. I can't wait to meet you all once again! :) If you still have time on Sunday, you may also want to attend The Fashion Blogger Talk arranged by Bloggers United as well. I'm one of the speakers, together with Laureen, Kryz, Lissa and David. We'll let you in on everything and anything you want to know about fashion blogging. Tickets are available at all SM Cinemas nationwide for P400. The talk will last from 1-5pm at SMX Meeting Rooms 4 – 6. Isn't Bloggers United just awesome?!!?!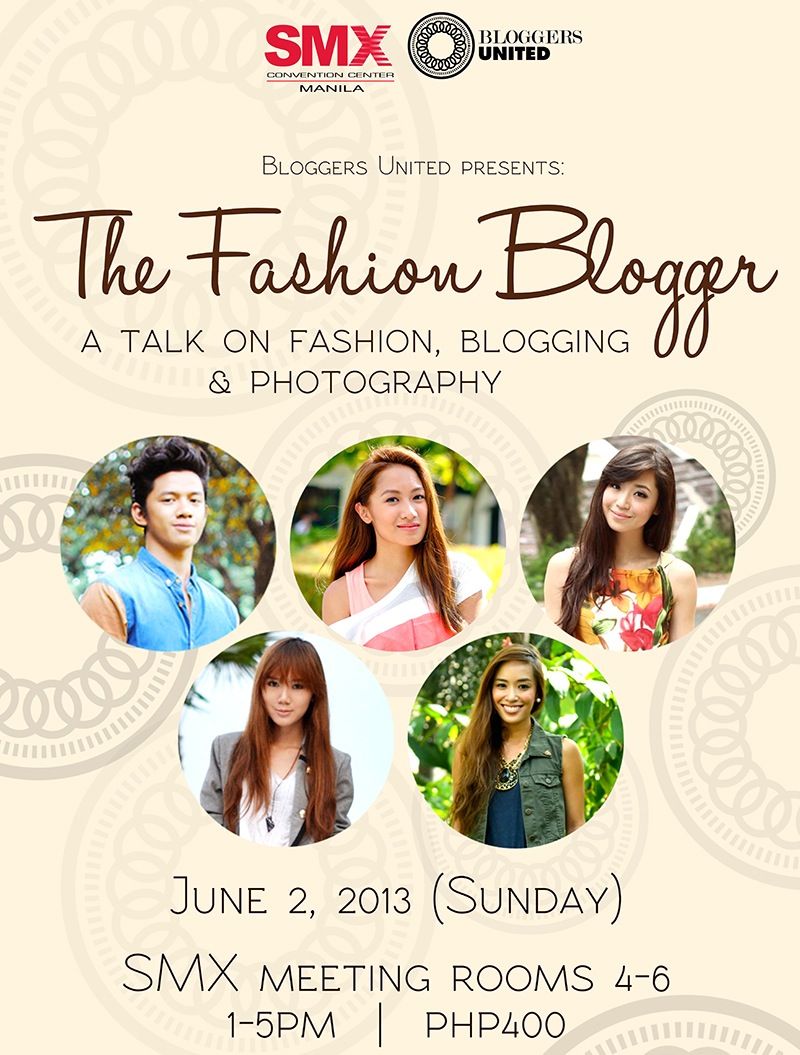 Follow Bloggers United on Facebook, Twitter and Instagram.
BU5 is made possible in partnership with Diskyonaryo ATBP., SMX Convention Center and SM Tickets; co-presenters Benefits Style Salon, Crocs, Flipsters, Free Fish, Godiva Natural Skin Care, MadhouseMNL, Marie Claire, PAC The Professional Artist Cosmetics, Res | Toe | Run, S&H, SeaVees, Shulong, Sorci Age by Wacoal, Swims, The School of Satchel and Wacoal; major sponsors Browhaus, Hospitality International, Inc., I Love KOI Swimwear, Pazzo, Strip: Ministry of Waxing, The Picasso Boutique Services Residences and Zalora Philippines; minor sponsors Beauty & Butter Salon, Giordano, Style Locale, ZenZest and Rockport; media sponsors Stylebible.ph, Cosmo.ph, ABS-CBN Publishing, Inc., Diva Universal, Chalk Magazine, MEG, MegaStyle.PH, Metro Magazine, Spot.PH, Status Magazine, TheMall.PH and WheninManila.com.