How do you beat the intense heat of the sun? With an equally hot dress, of course!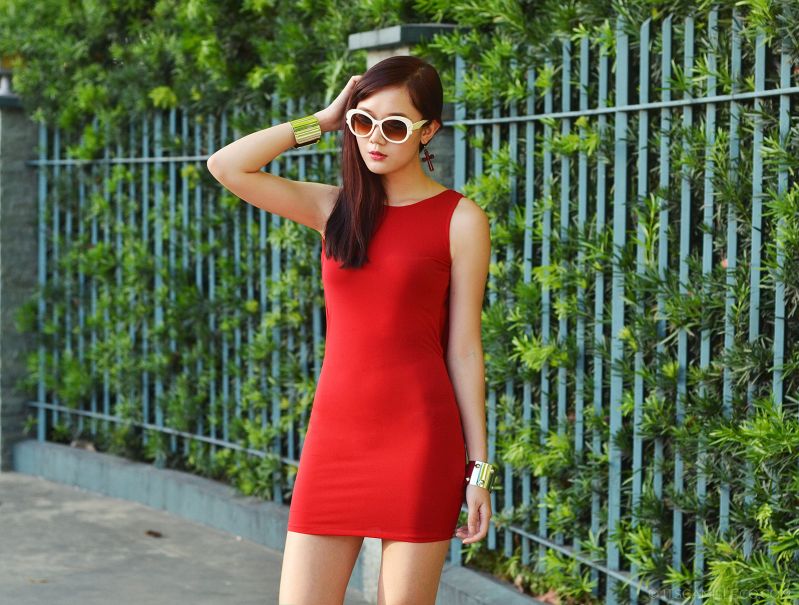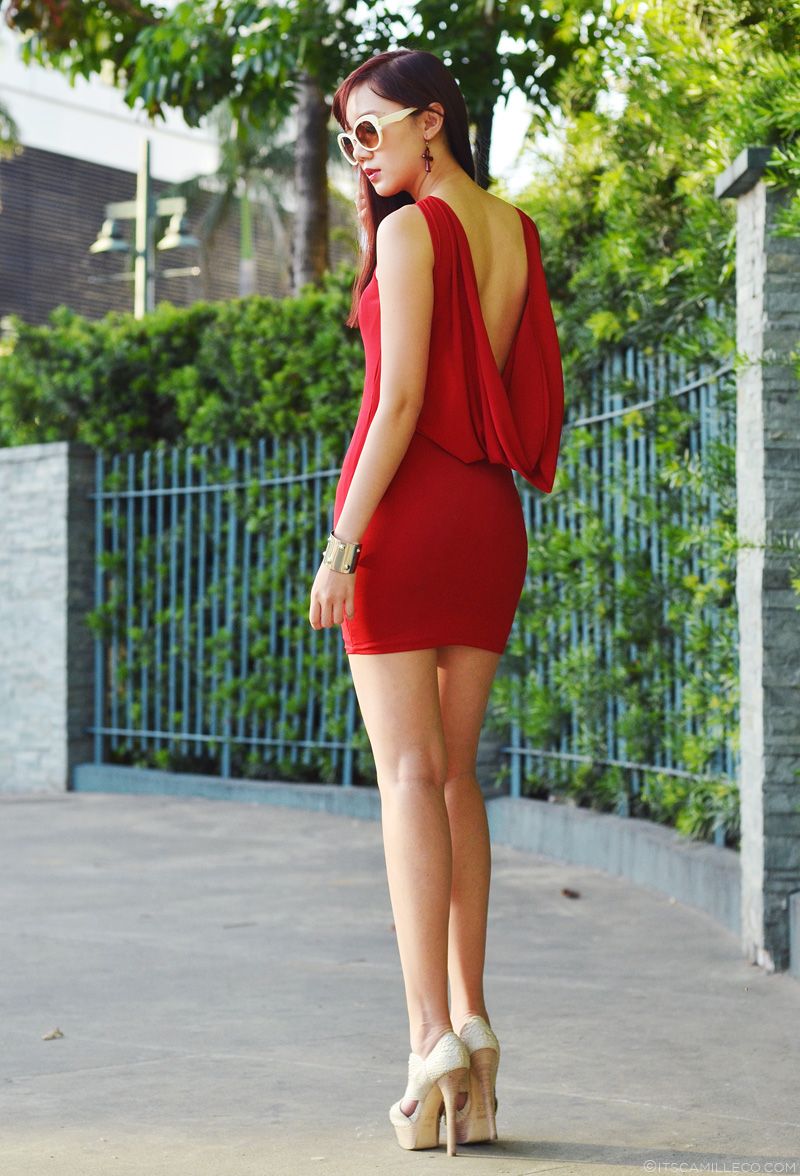 I love draped backs like this. It's actually one of my go-to styles whenever I design backless gowns and dresses for my clients. I've never made one for myself though, so thank you Style Staple! Usually, when it comes to dresses like this, I like to style them with party-worthy accessories like diamonds, gold or crystals to make my outfit look sophisticated and feminine. But since the party I was attending wasn't really formal,  I thought I'd give that a break and go for something a little more hip. Hair to one side, an acrylic cross earring on the other, a pair of vintage-looking, quirky sunnies and some badass cuffs and rings–what do you think?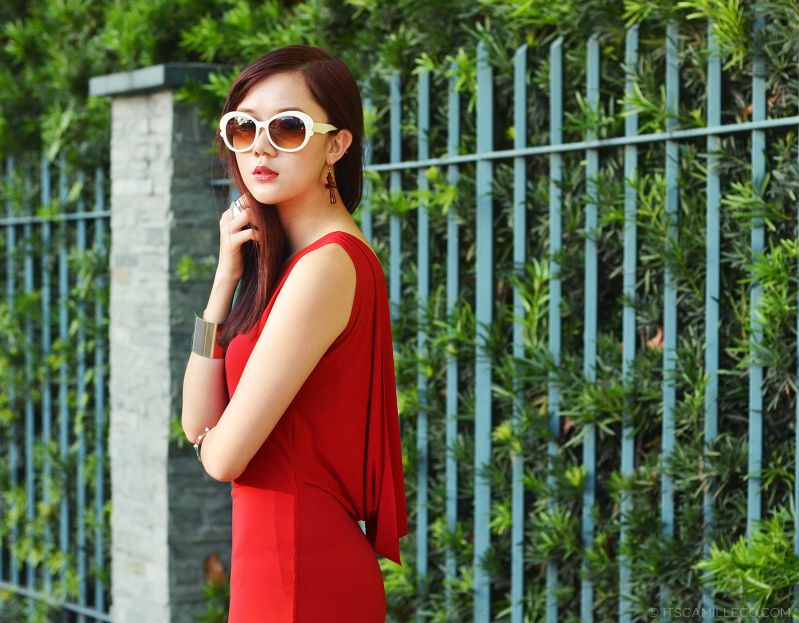 Now, I'm sure that after all the effort I put into describing my outfit, the no.1 question on the comments section below will still be this: "What type of underwear are you wearing here?" Sigh. I know you too well! To save us all the trouble, let me share with you my secret recipe for wearing a backless minidress successfully. All you need is a stick-on bra (mine are from Nu Bra and Maidenform) and a pair of seamless panties. If these still won't do the trick, wear Spanx or something like it as well. Even the sexiest celebrities still turn to this miracle wonder for a little help–whether to suck that tummy in or to hide those dreadful panty lines. Abs can create bulges too you know! LOL! Defensive much? Then, when it's time to take photos, suck everything in like there's no tomorrow. Inhale, inhale, INHALE!!!!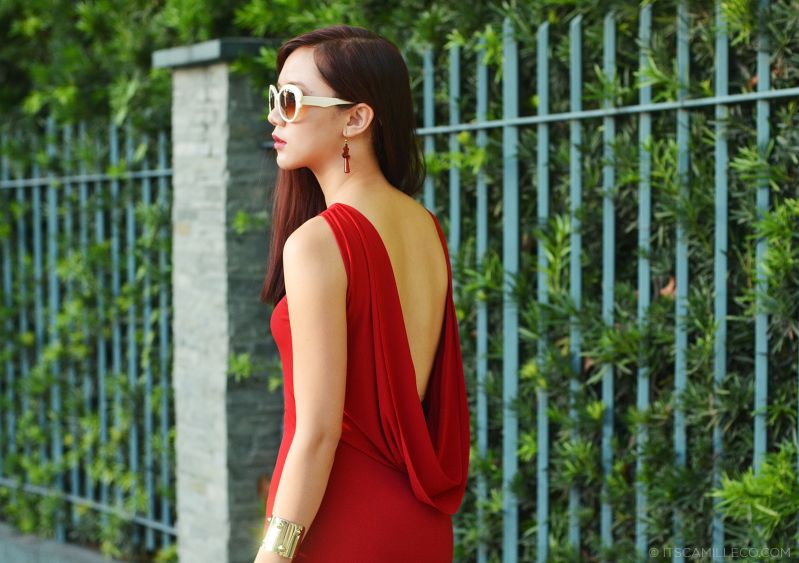 It's so hard being a girl. So, so, so hard… Anyway, so if any of you still ask me the million dollar question about my underwear of choice on the comments section below, I will give you a big fat failing mark. Not paying attention! Tsk, tsk!
[button link="http://lookbook.nu/look/4953348-Open-The-Drapes" size="small" bg_color="#e5b3b9″ window="yes"]Hype this look at Lookbook.nu here[/button]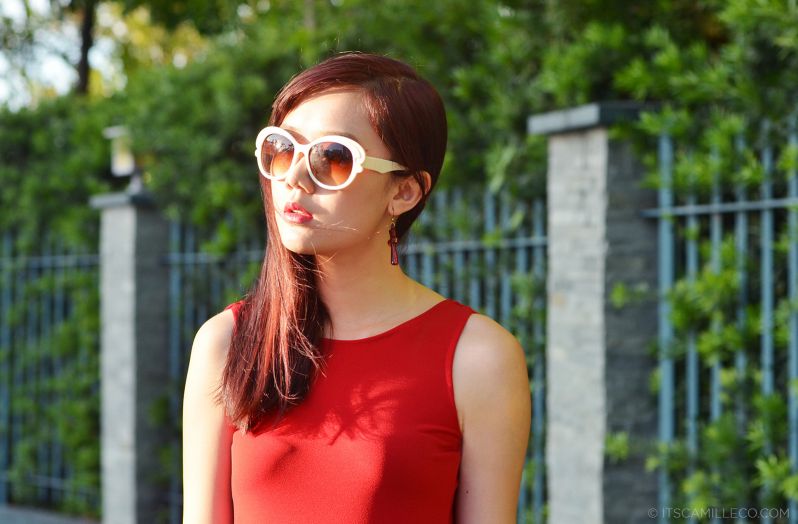 Holic Accessories earrings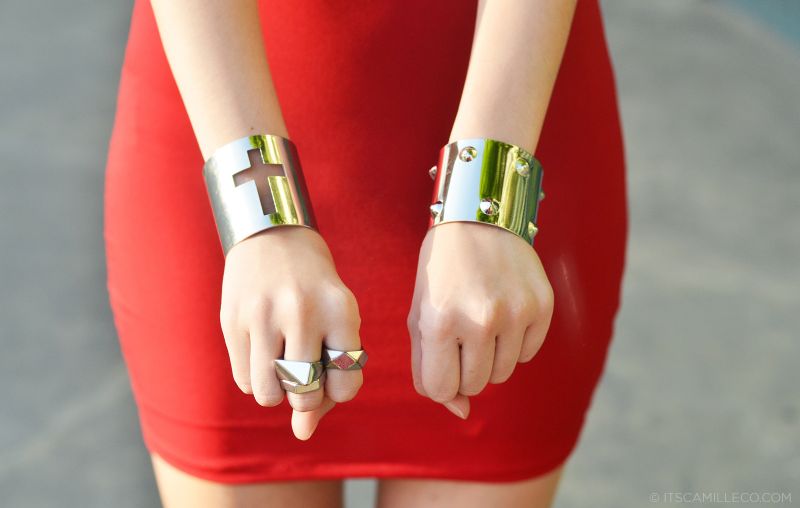 Forever 21 cuffs | H&M rings
Les Fash sunnies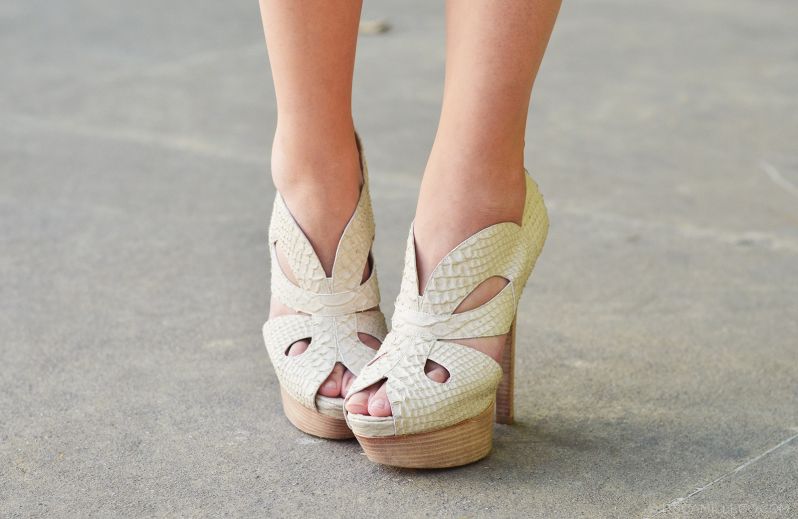 Fendi heels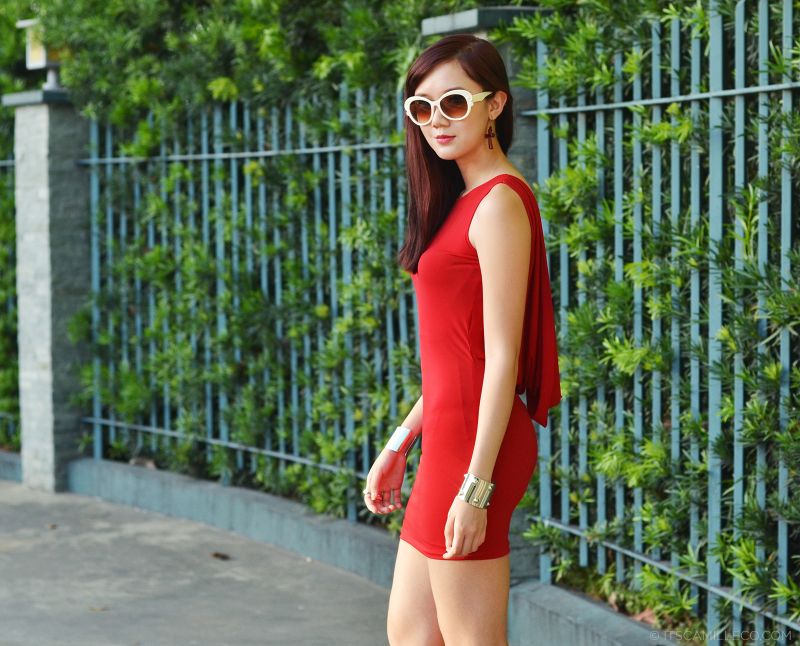 Style Staple dress