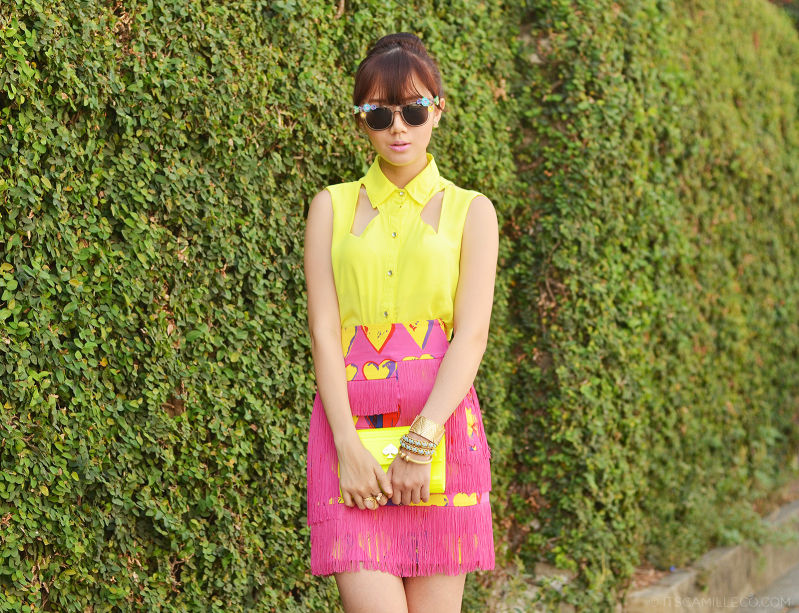 I got a pocket, got a pocketful of sunshine. I got a love and I know that it's all mine, oh, oh oh oh!
I can't seem to take Natasha Bedingfield's song out of my mind whenever I look at these photos. This is how little miss sunshine should dress up, don't you think?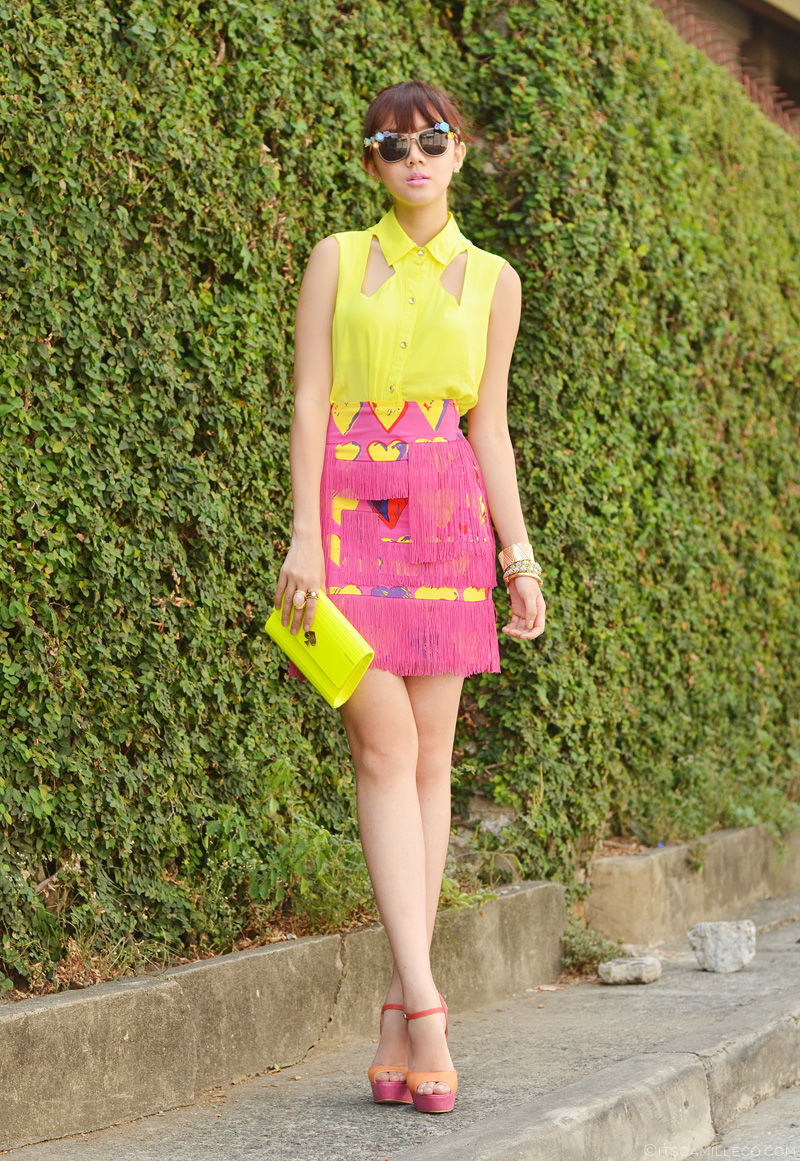 Hearts on my skirt and flowers on my sunnies, it doesn't get any quirkier than this. They managed to make my top look quirky more than sexy even!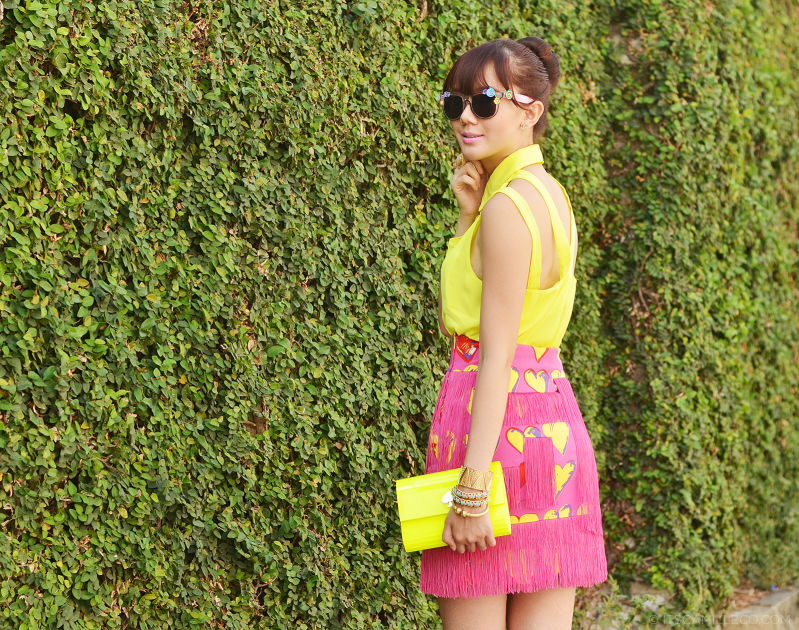 My outfit definitely set my mood for the entire day. I felt so chirpy and optimistic, I might've annoyed a few people by being too happy. I was bordering pep-squad-chirpy. LOL!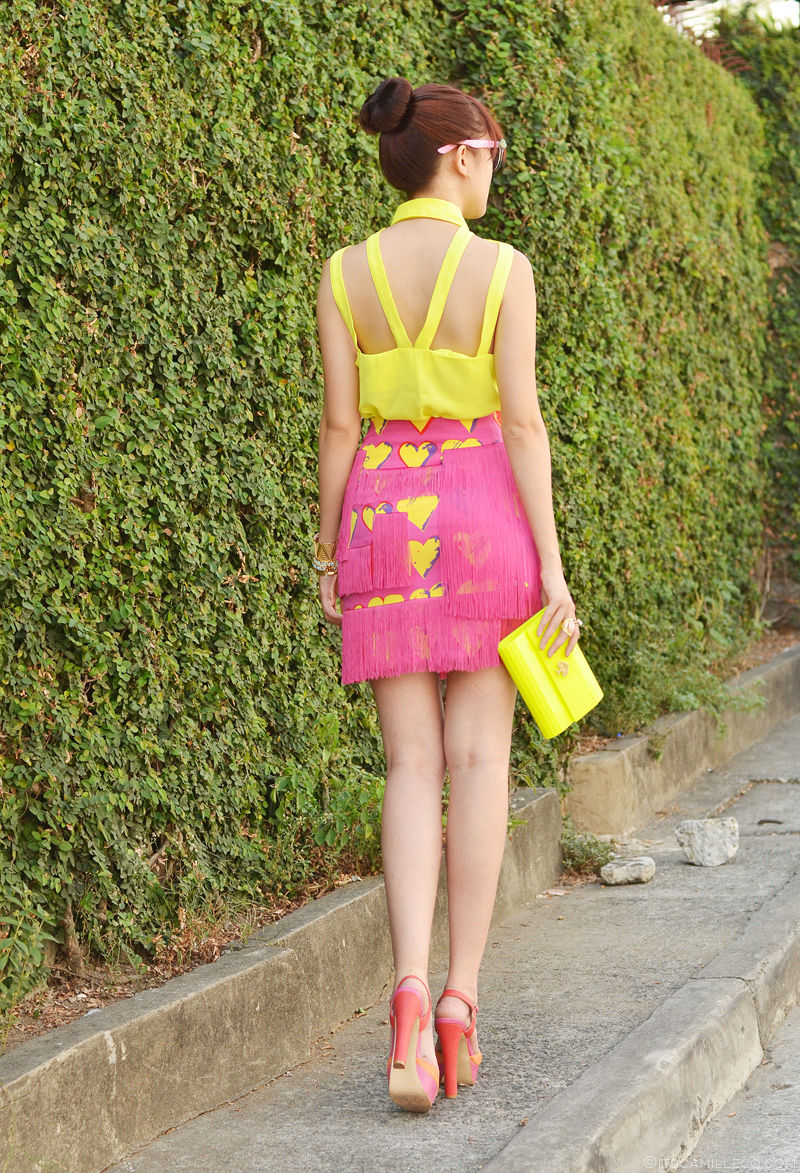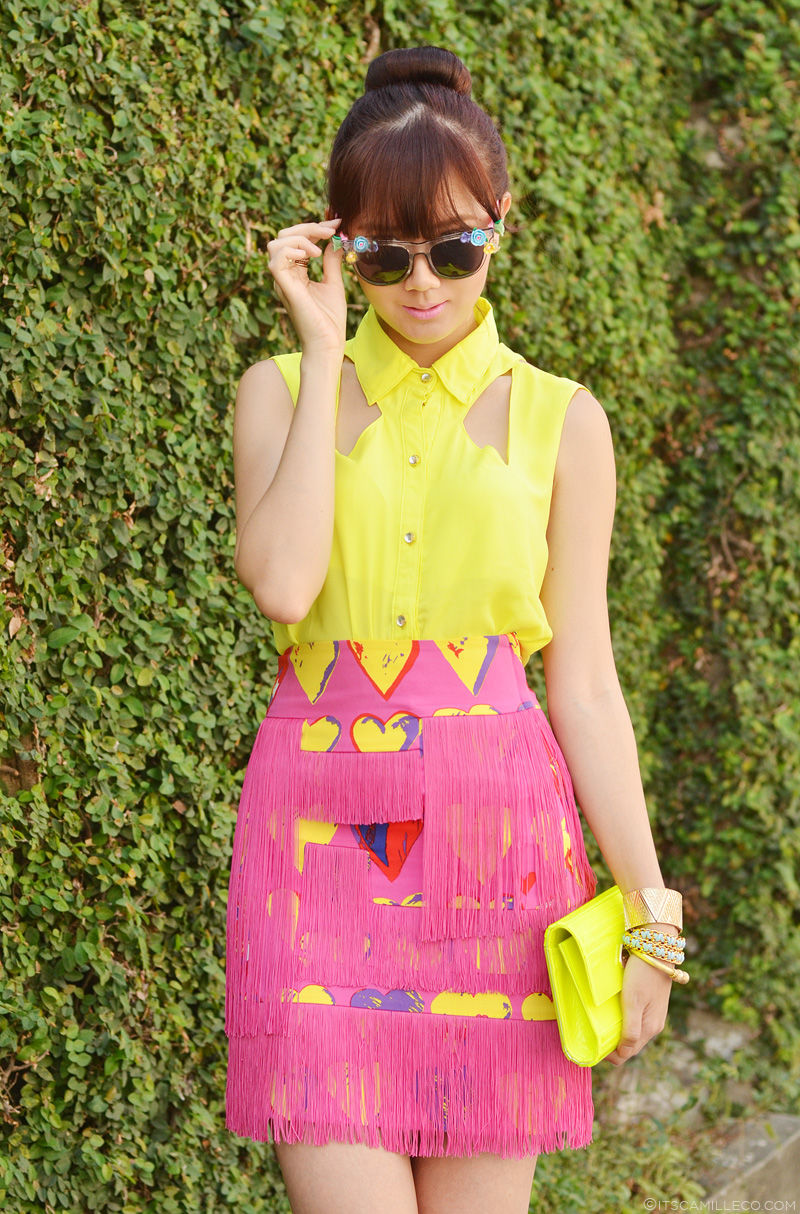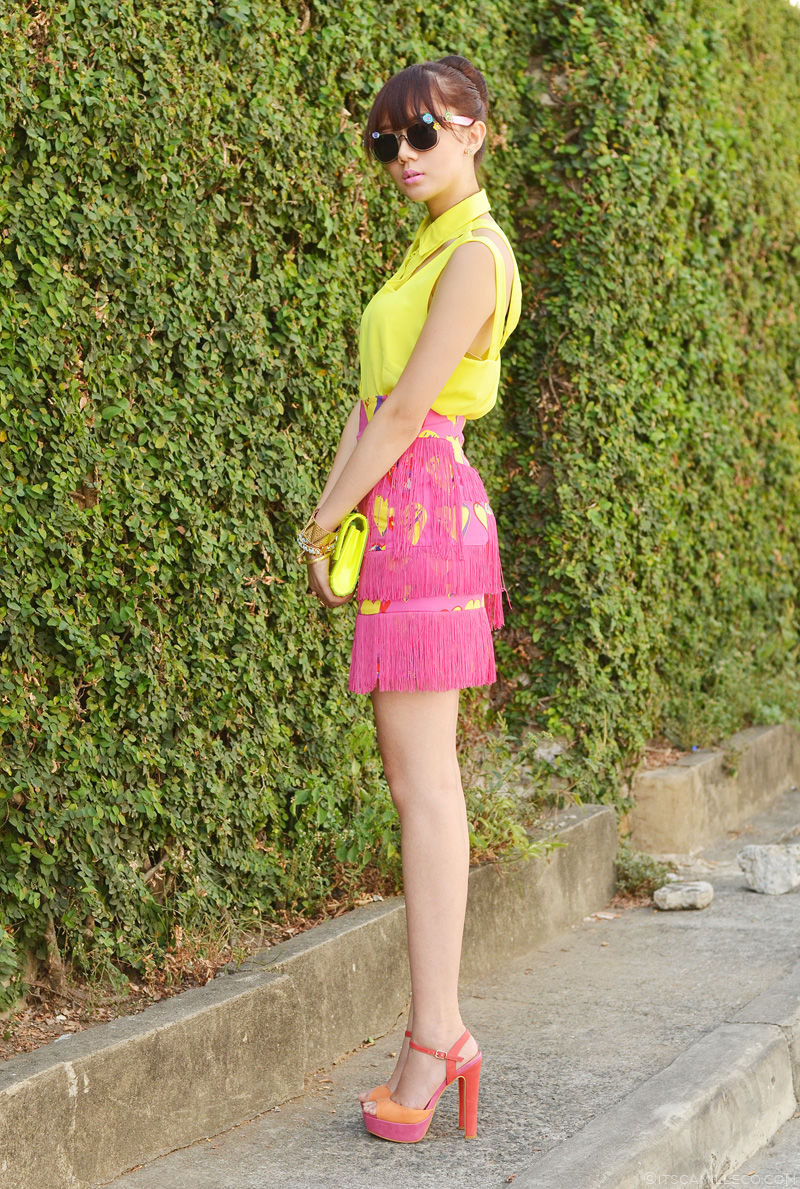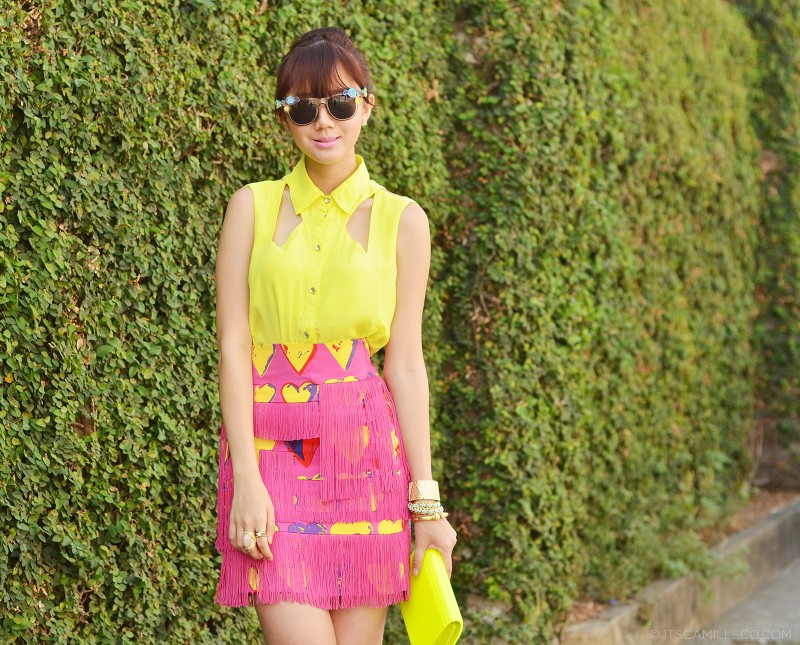 Hype[button link="http://lookbook.nu/look/4960508-Versace-Skirt-Stylistaph-Top-Little-Miss-Sunshine" size="small" bg_color="#e5b3b9″ window="yes"]Hype my look on Lookbook.nu here[/button]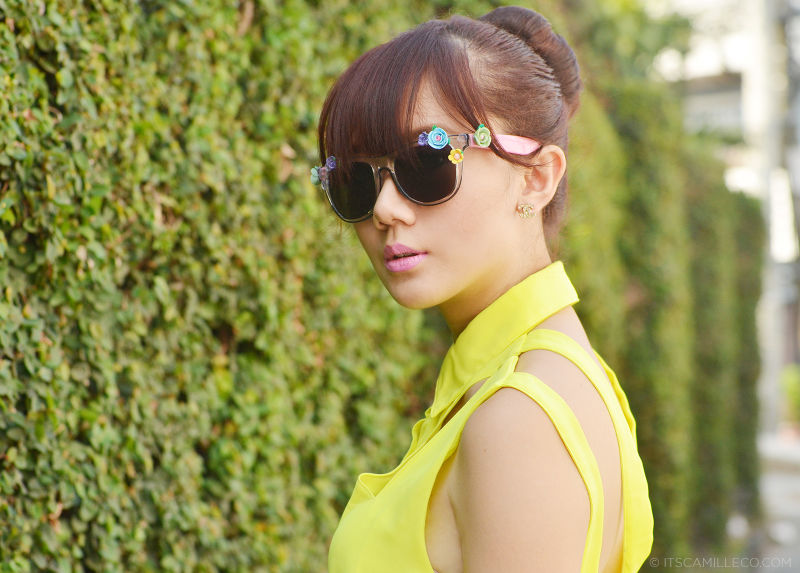 Online sunnies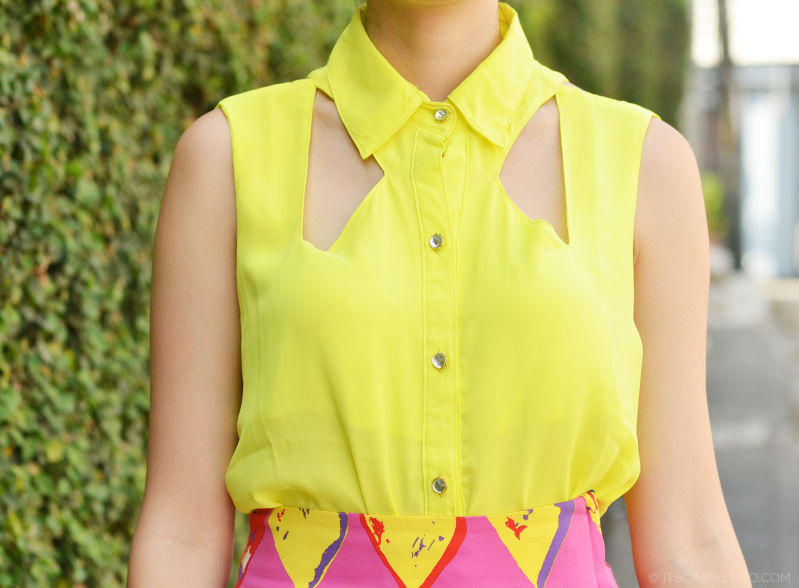 Stylista.PH top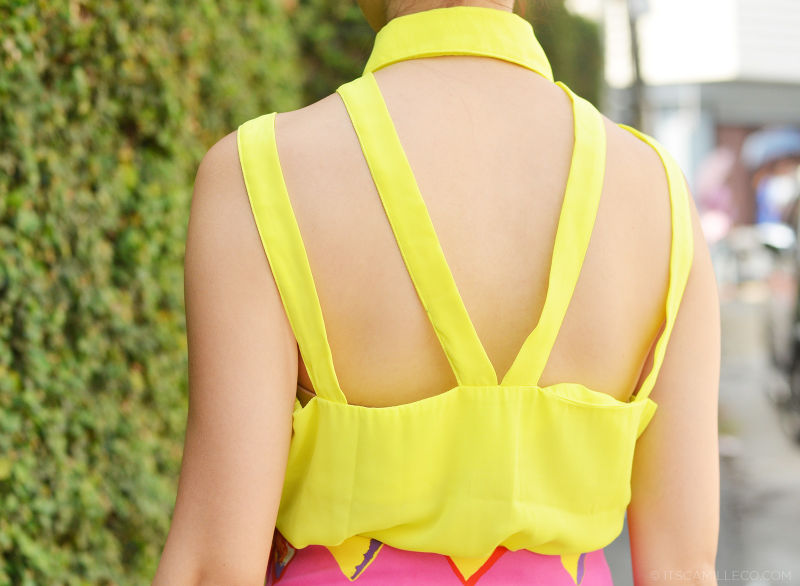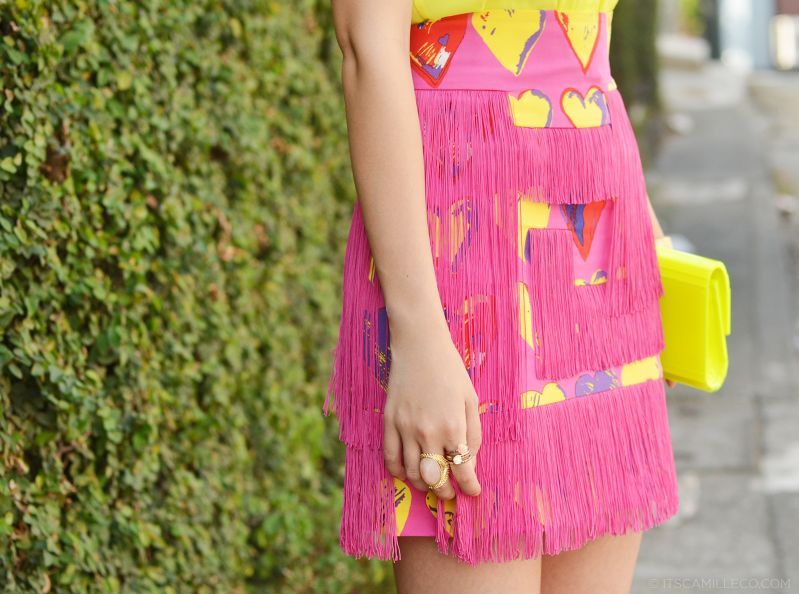 H&M x Versace skirt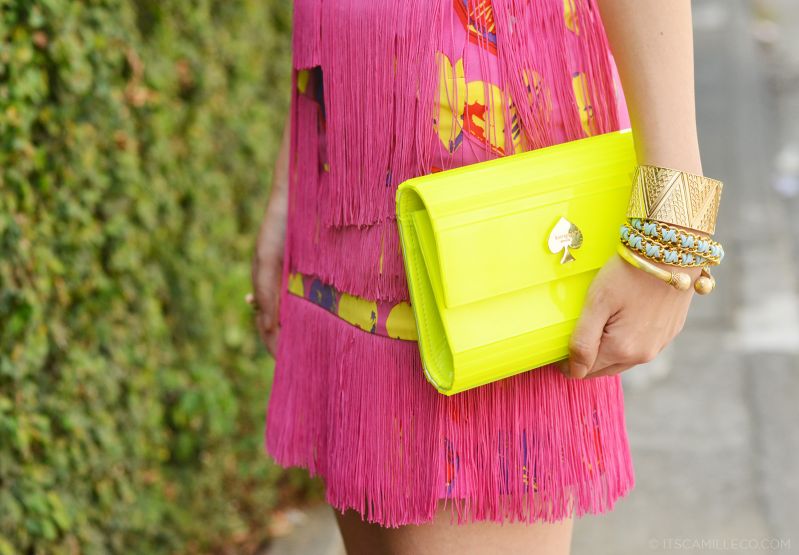 Kate Spade clutch | H&M gold bangle | Custom-made gold cuff | MikayLoves braided bracelet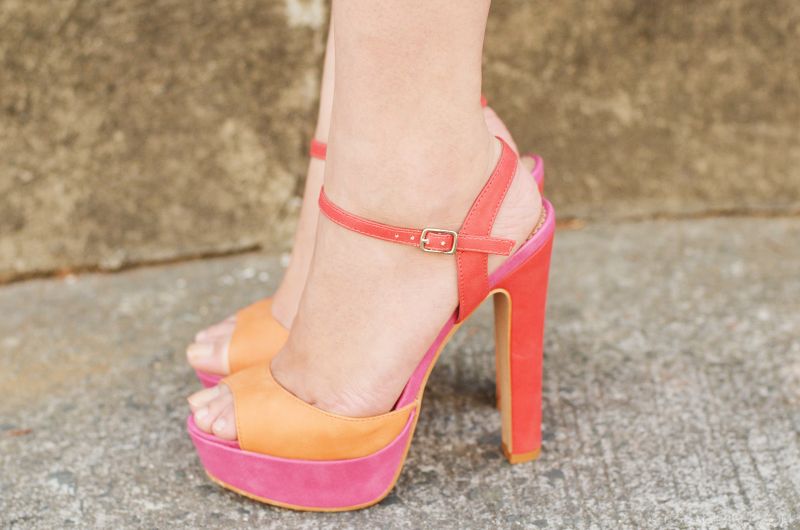 CMG heels