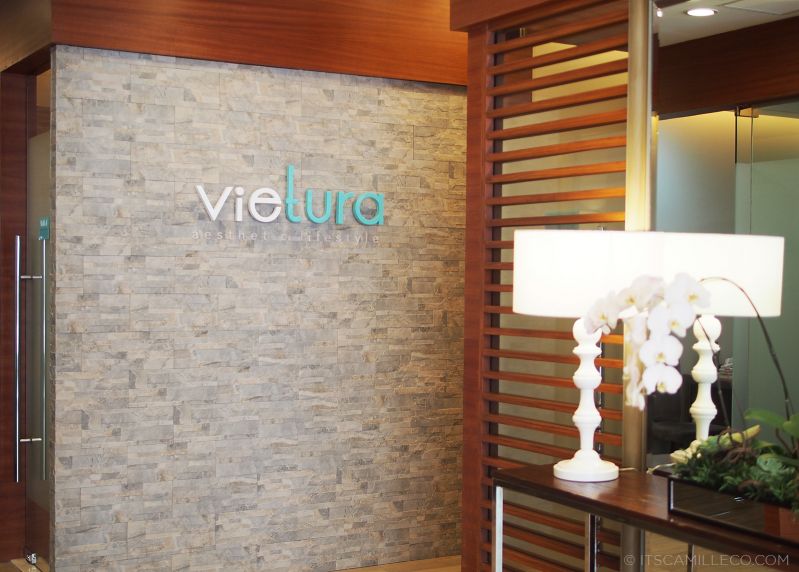 Last month, I got invited to try out Sofitel Manila's new aesthetic and wellness center, Vietura. It's actually my first time to visit a center like this. When I first heard about it, I thought it was like all the other aesthetic clinics that keep popping up left and right here in the Metro–the kind of clinic where people go under the knife and such. I've never been to one and have no plans of doing so in the near future so I was wondering what Vietura can offer me. Good thing I gave it a chance. Apparently, Vietura is nothing like these clinics. It's actually the opposite.
The name Vietura is derived from the French words "vie" which means life, and "tura" from "natura" or nature. From the name itself, you can already see what Vietura is all about. It's a medical center that promotes beauty and wellness through non-invasive and non-surgical aesthetic procedures, integrative medicine and lifestyle coaching. It's all about the natural way. Isn't that such a relief to know? It seems like in our world today, more and more people turn to superficial elements and procedures. Yes, these may improve your outer beauty, but what about wellness? What about your disposition in life? Knowing you're healthy and naturally beautiful can give you a different kind of confidence. For me, nothing beats that.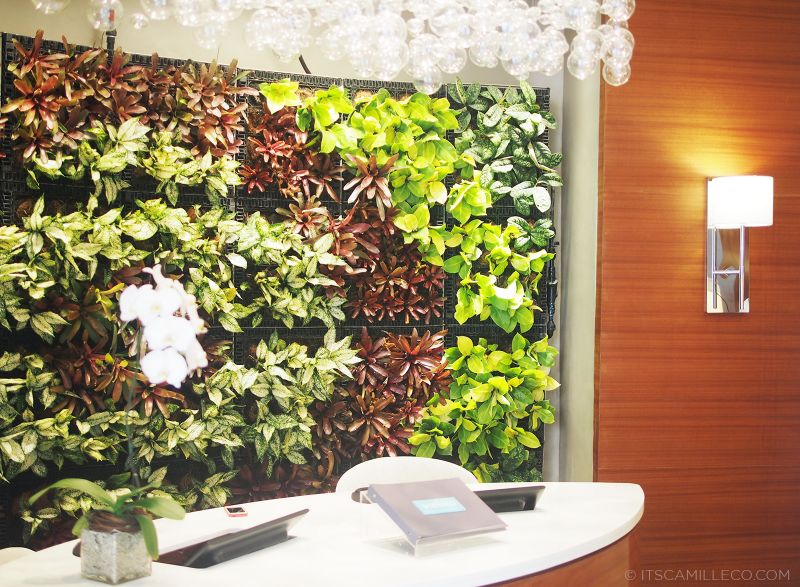 When you enter Vietura, you'll immediately feel relaxed and comfortable. It looks so much like a spa, more than a clinic. Everything is in brown and gold, with greens decorating the walls of all the rooms to give that natural vibe.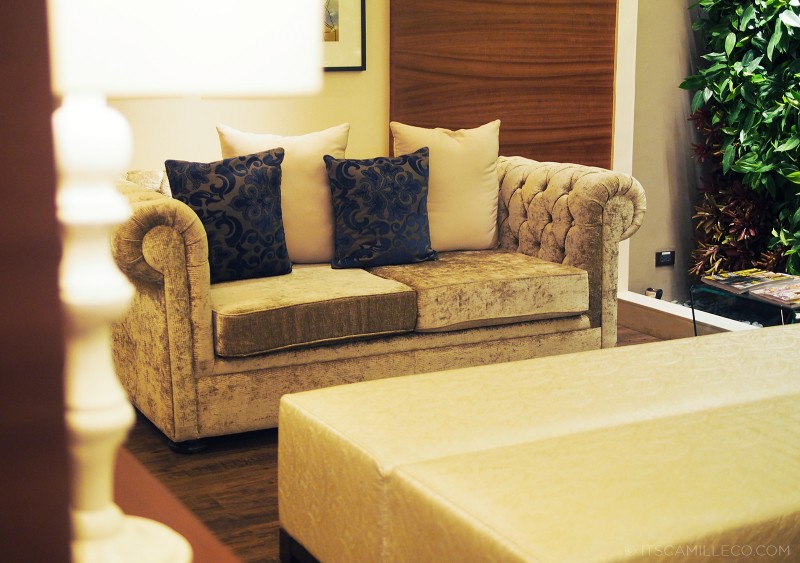 To your right is the waiting lounge. Vietura made it as comfortable as possible and not at all intimidating.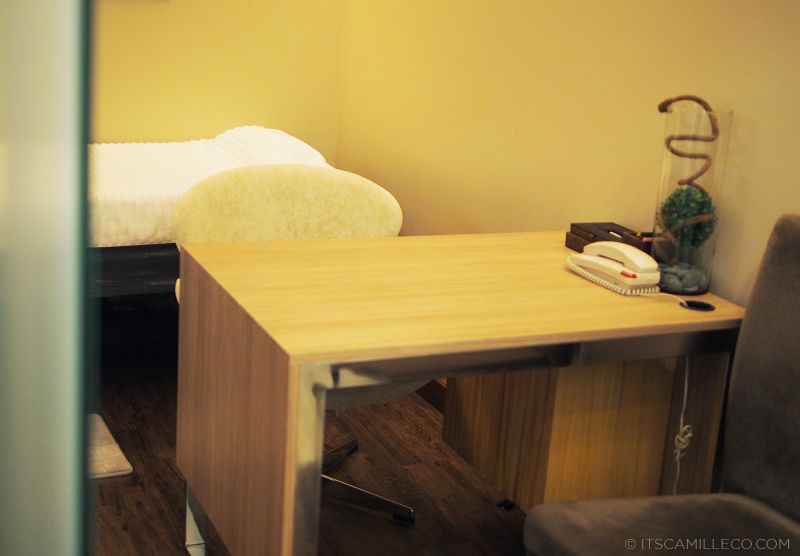 To your right are the consultation rooms. Here, you will be asked about your concerns and what treatments you're looking to have. Vietura offers all the usual beauty treatments like weight management programs, lasers, facials, and lifts to help you with problems like varicose veins, unhealthy skin, cellulite, stretch marks, skin darkness, eyebags, body shape and so on and so forth. (You can learn more about Vietura's services here.)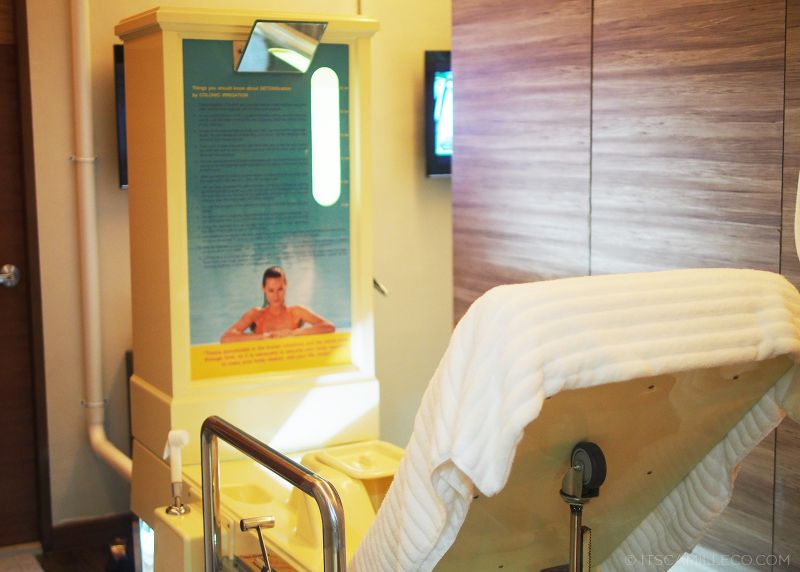 One of the services that really intrigued me was Vietura's detoxification by colonic irrigation. It sounds so scientific doesn't it? I've heard about so many of my friends going on detox treatments but never by colonic irrigation. Basically, you enter this room and relax on this chair.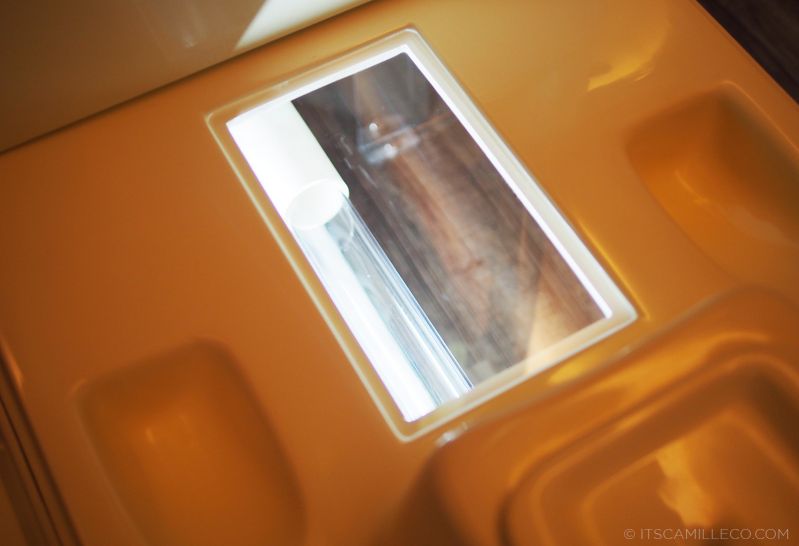 Then a tube will be inserted into your body. After that, through water plus the force of gravity and no other water pressure, you'll see your toxins slowly coming out of your system and into this drainage. I know it sounds so painful but the wonderful people of Vietura assured me that it's the safest way to detoxify.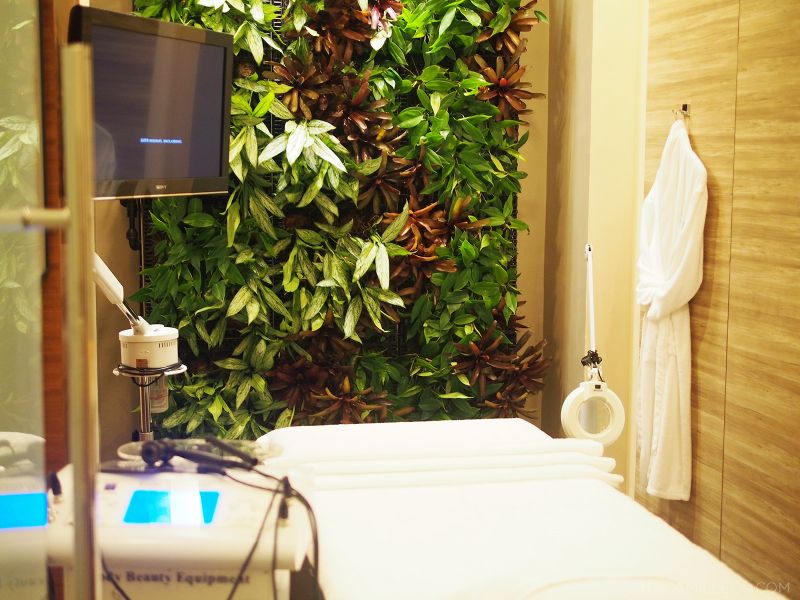 For other procedures like laser, facials and the like, the magic happens here.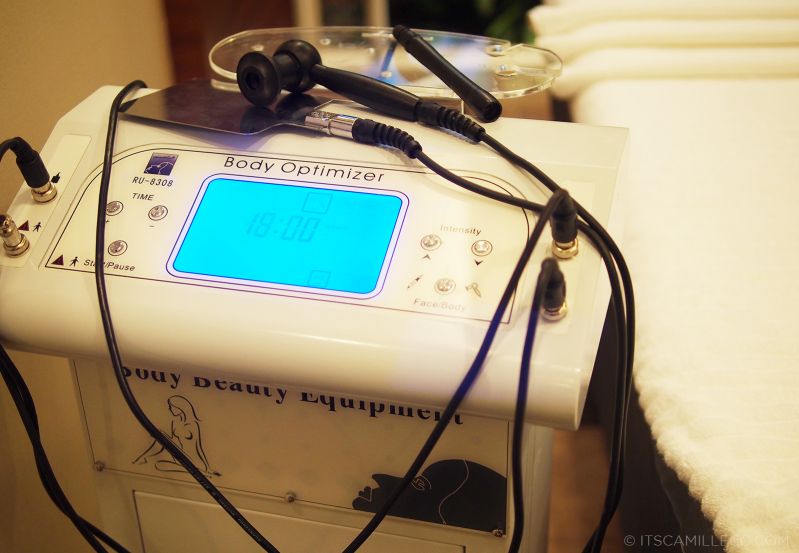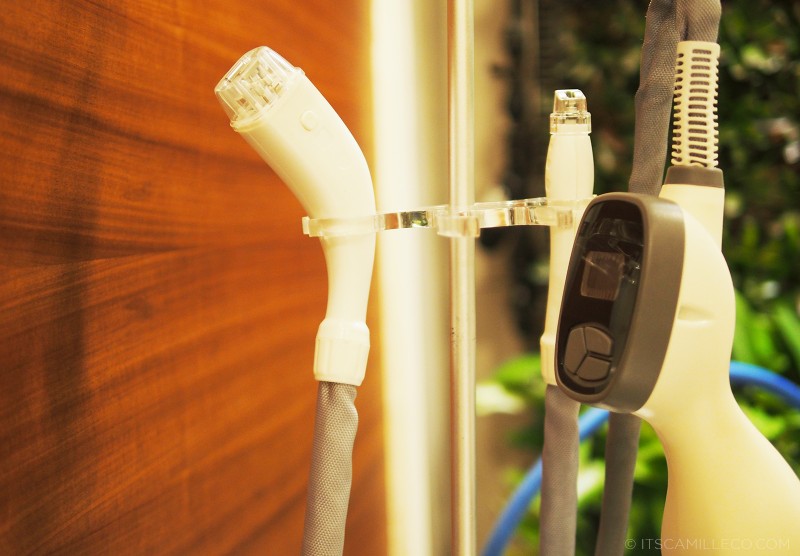 See! No knives!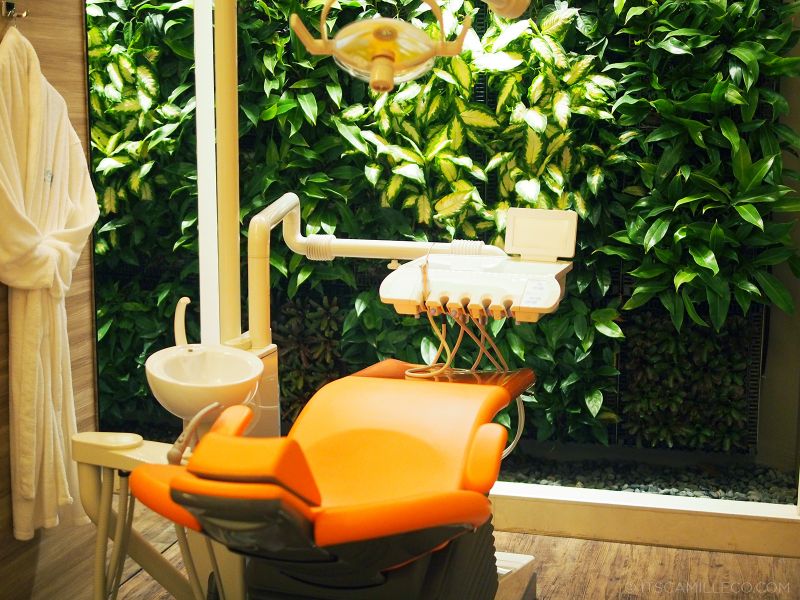 Before you get spooked out by the female image on the glass, let me tell you that there is no need to call the ghost busters just yet. I, myself, got really scared by it as well but it's just the glass' design. Looking at it now, I find it so funny I got fooled! This is the doctor's office.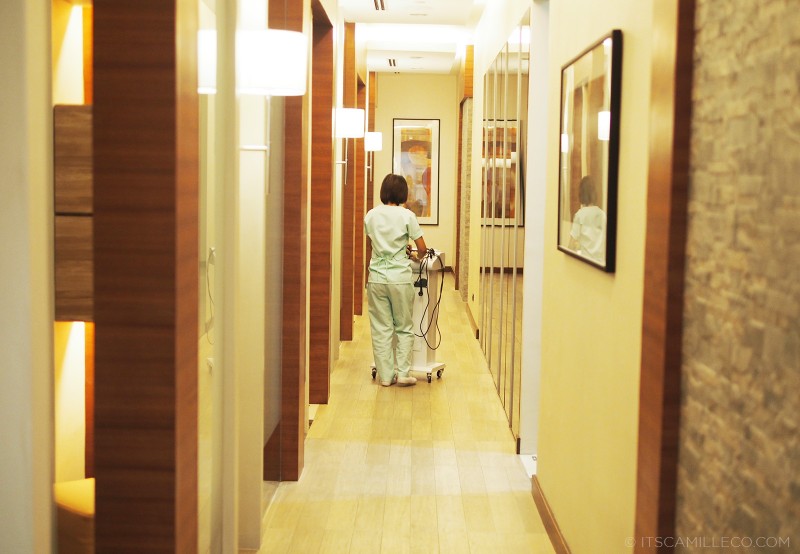 If you're worried about other people seeing you before or after your procedure, Vietura also has a secret VIP entrance that leads to this hallway directly. How thoughtful of them!
For more about Vietura, you can visit its website, Facebook and Twitter.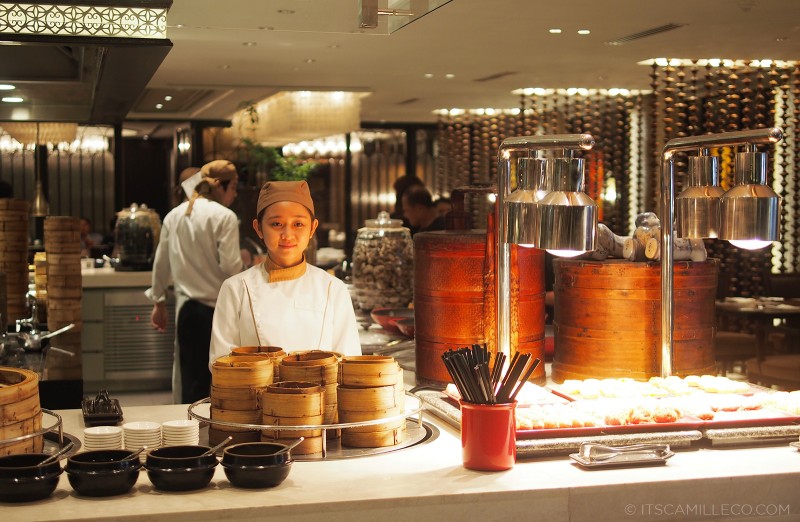 After my relaxing time at Vietura, I was in for another treat at Sofitel's newly renovated Spiral which is located just a few steps away. I've been to Spiral before but never after its renovation. I was pleasantly surprised to find out that it now has 21 stations/ateliers for me to choose from! Wow! Everything from Indian to Chinese to French–you name it, Spiral has it!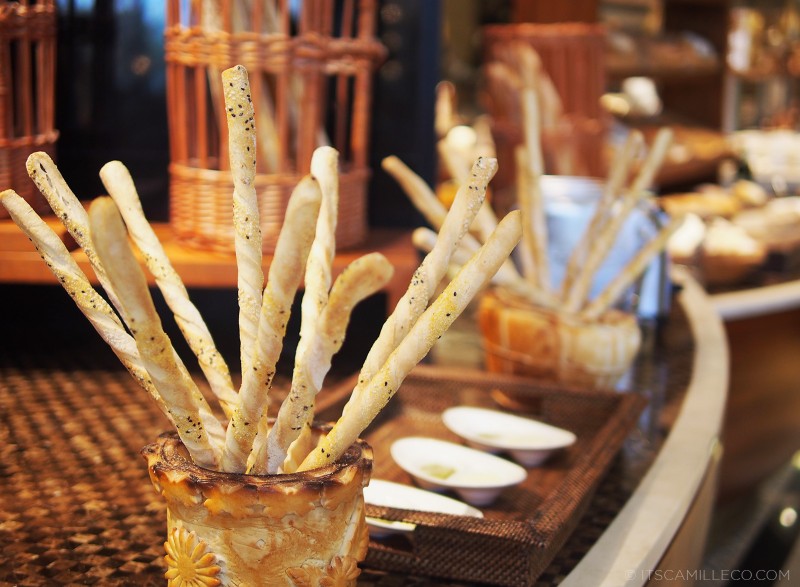 Ready for the food photos? Be warned. You'll probably get a little hungry.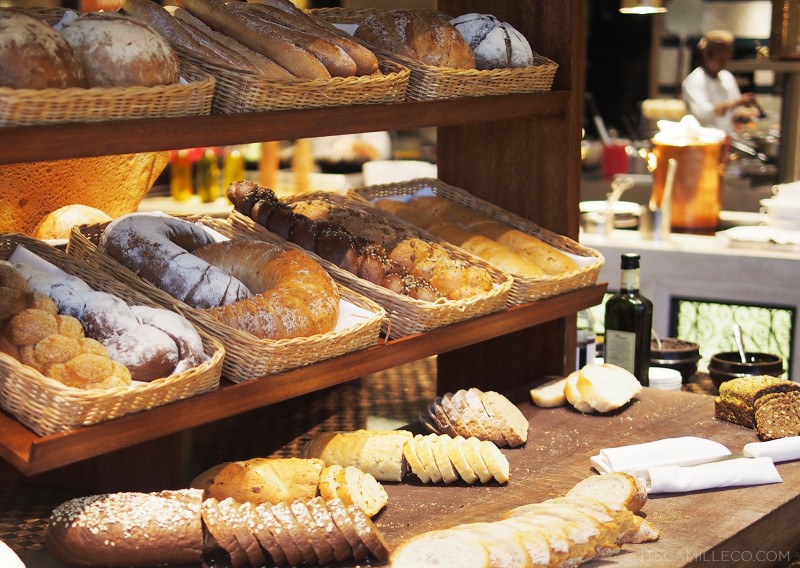 Freshly baked bread.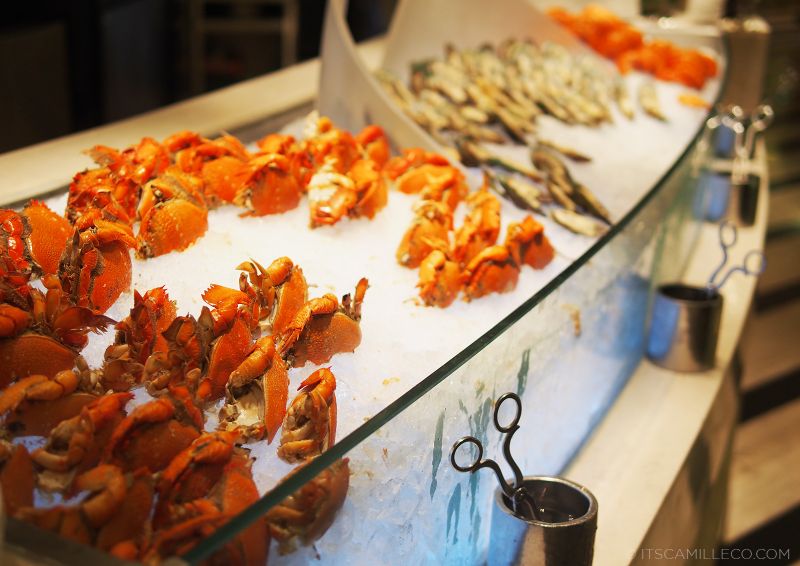 Fresh seafood, anyone? You can choose from here and have the chef prepare it for you.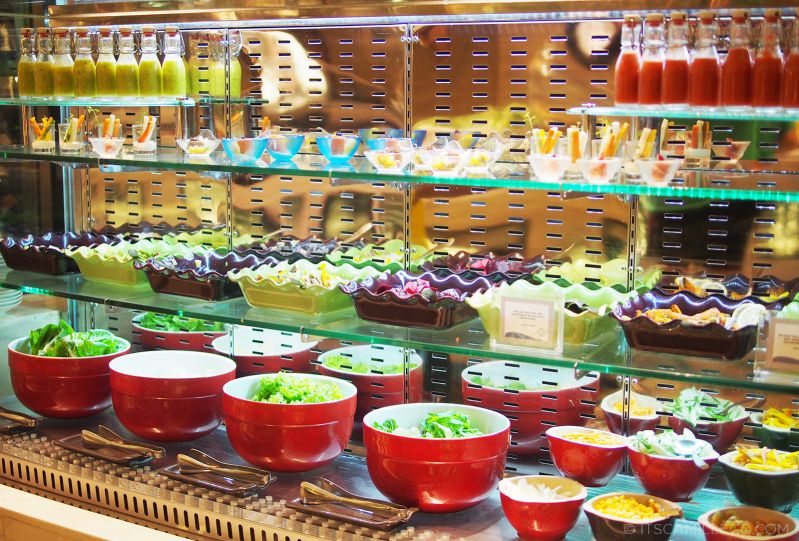 This is the make-your-own-salad station. Out of all the buffet restaurants I've been to, Spiral definitely has the best one.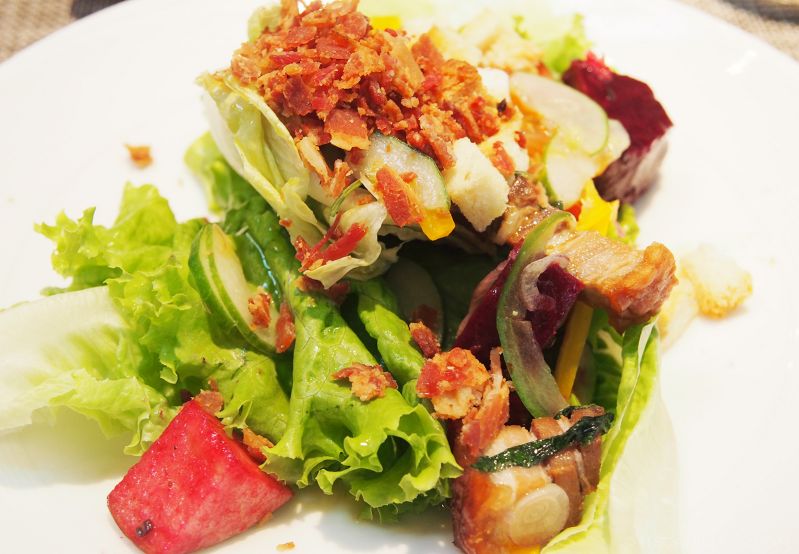 Doesn't my salad look appetizing?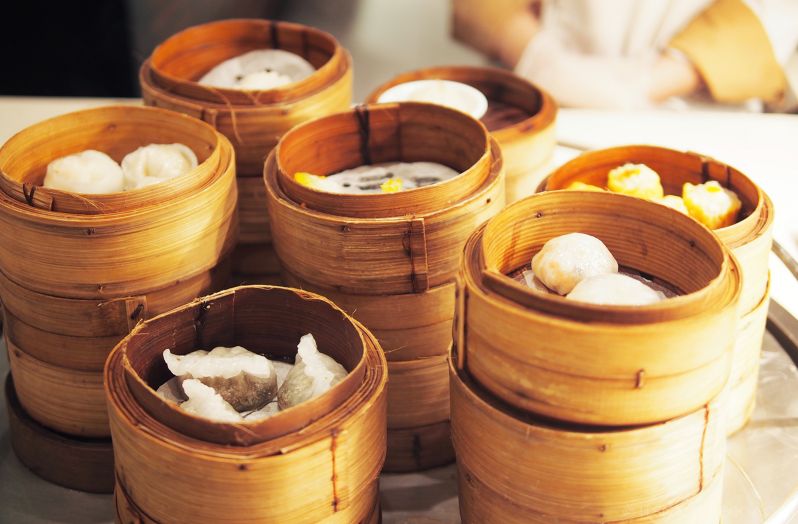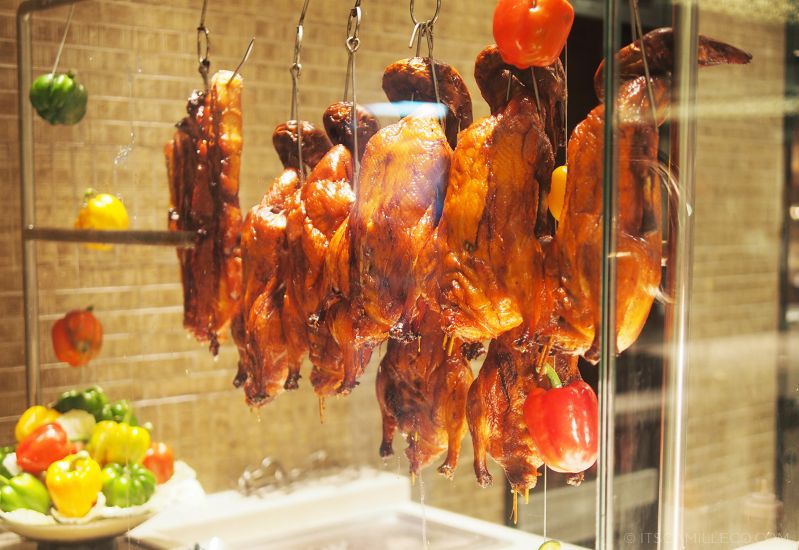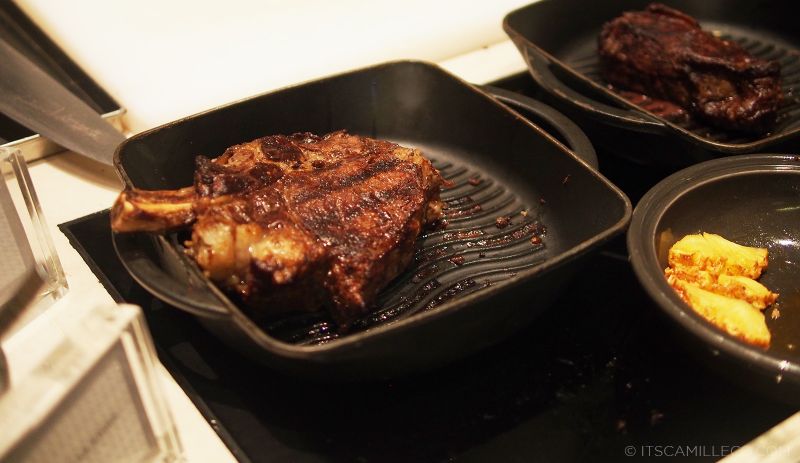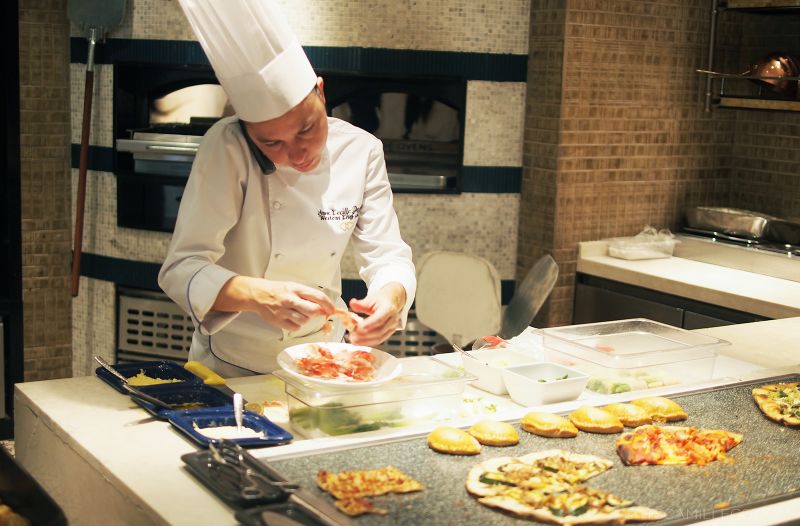 Every station has at least one chef behind it. This one is the French atelier with a French chef preparing the dishes for everyone to see. I like this concept. It makes you appreciate the food you eat all the more. You'll also notice that there are no labels on all the food they offer here at Spiral. This is so that you'd interact with the chefs more. They can explain to you the food that you're about to enjoy.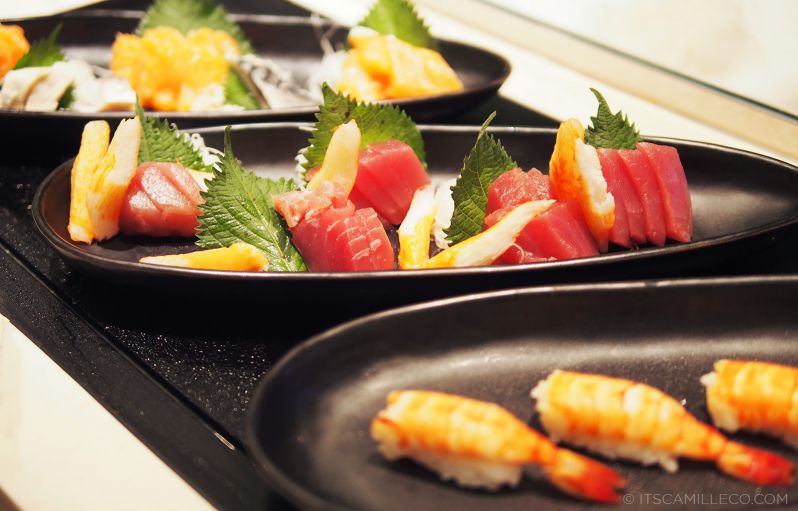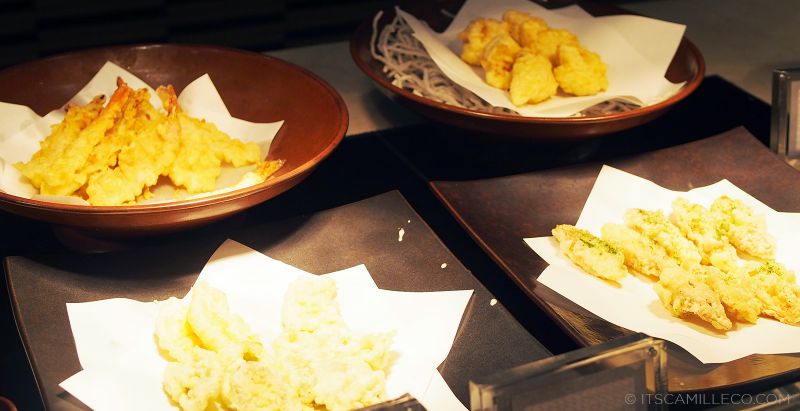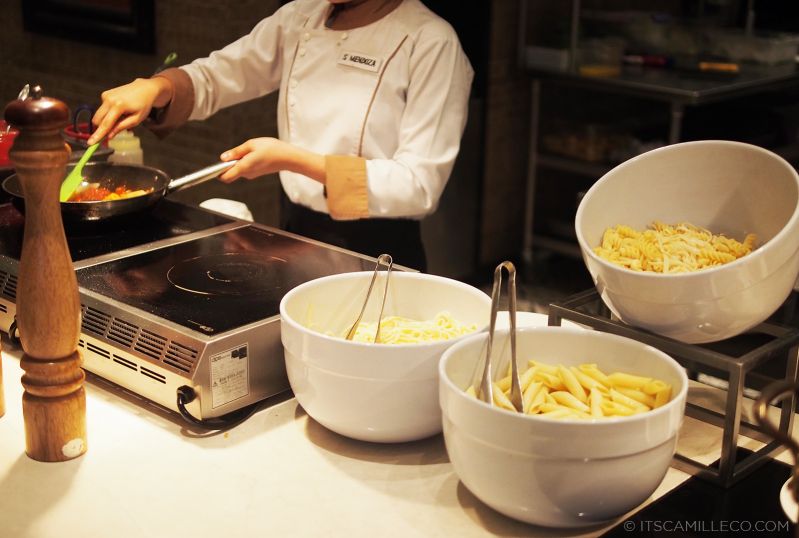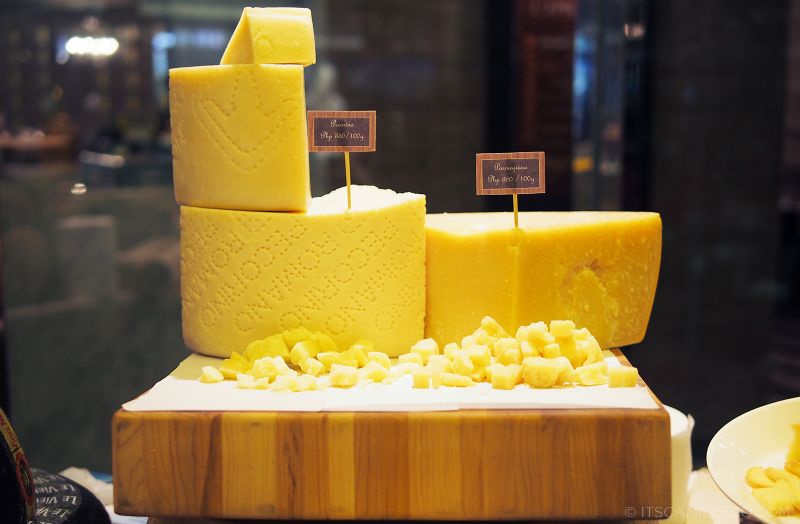 This atelier excited me the most. It's the cheese room! SO MUCH CHEESE!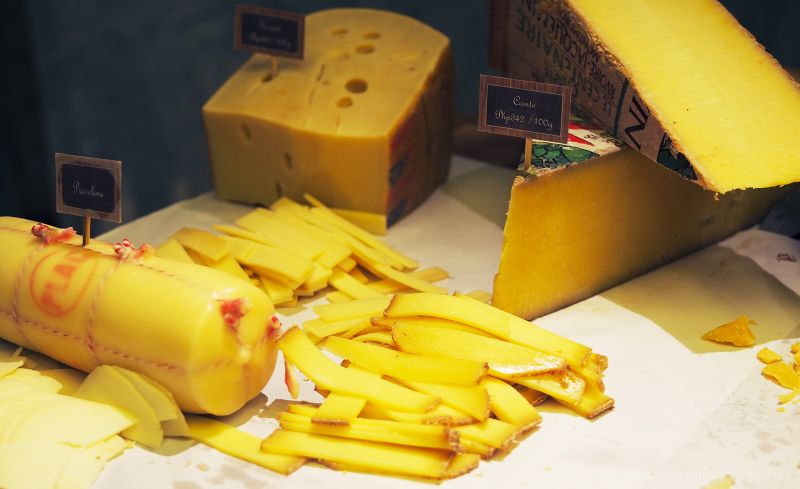 I really love eating cheese with honey and ham which is why I died and went to heaven when I saw these.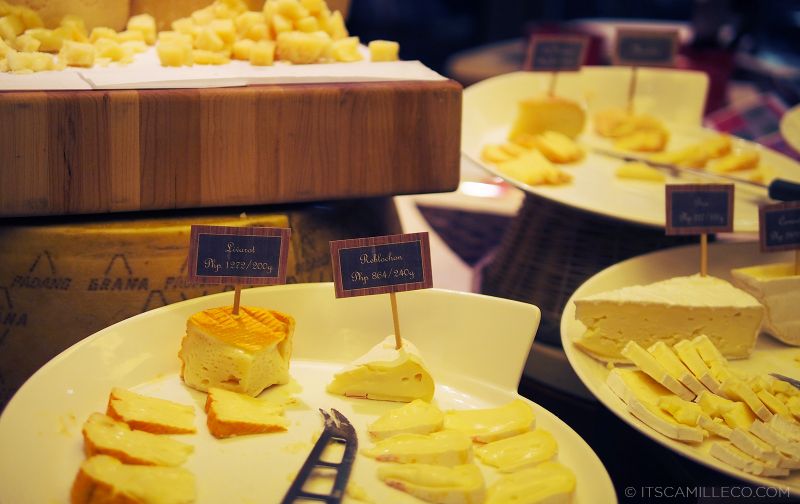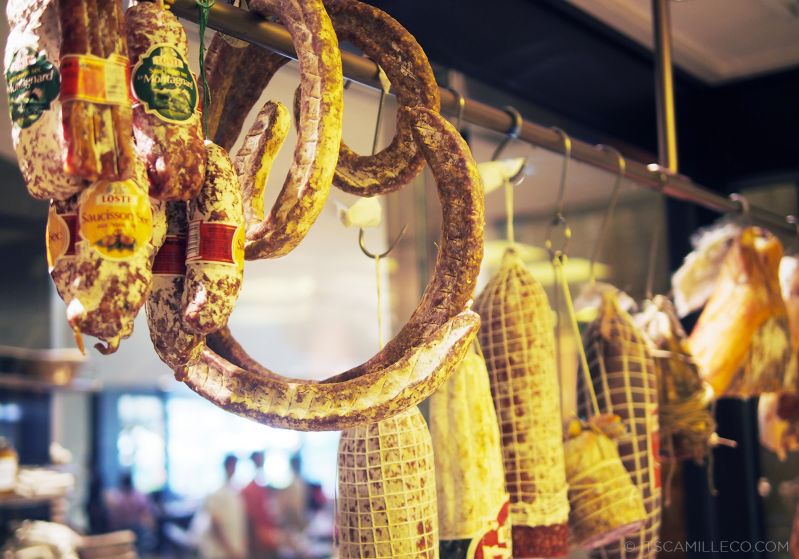 If you're a dessert lover like me, you'll love Spiral's selection of desserts.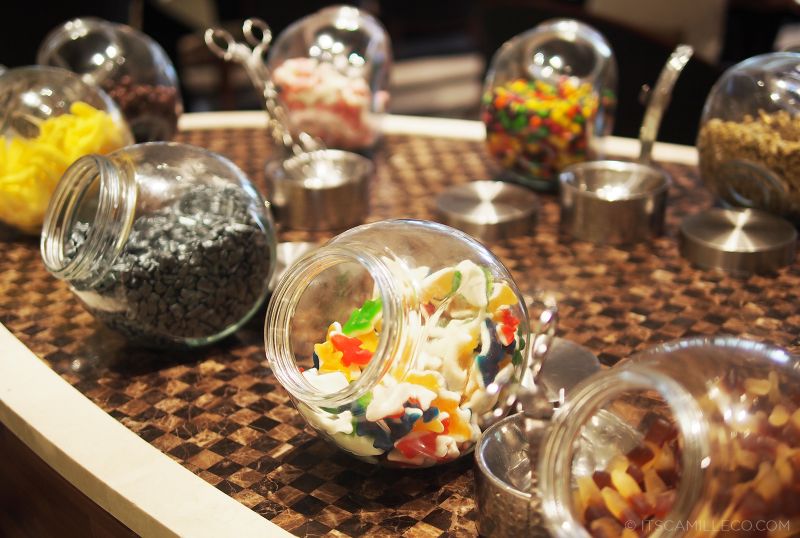 There's an assortment of candies even!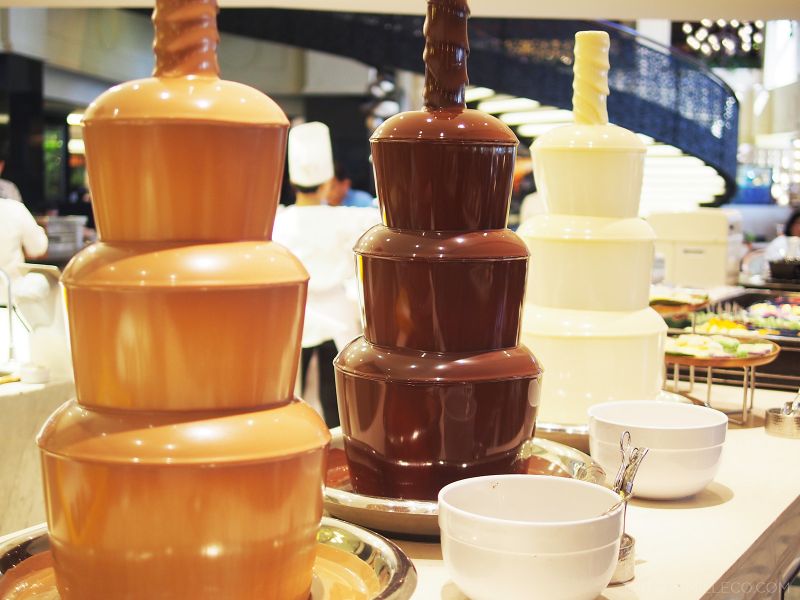 Fondue! Not just 1, but 3 chocolate fountains!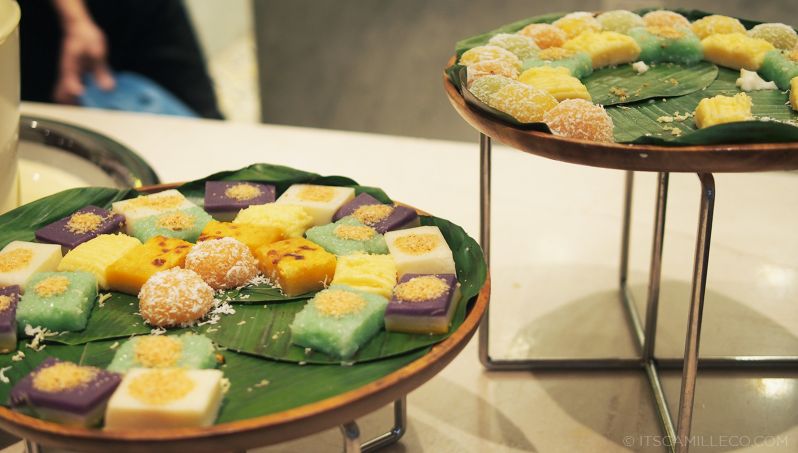 I told you Spiral has everything, even when it comes to desserts. Anyone want some classic Filipino desserts? Aside fro these, there's bibingka and puto bumbong too!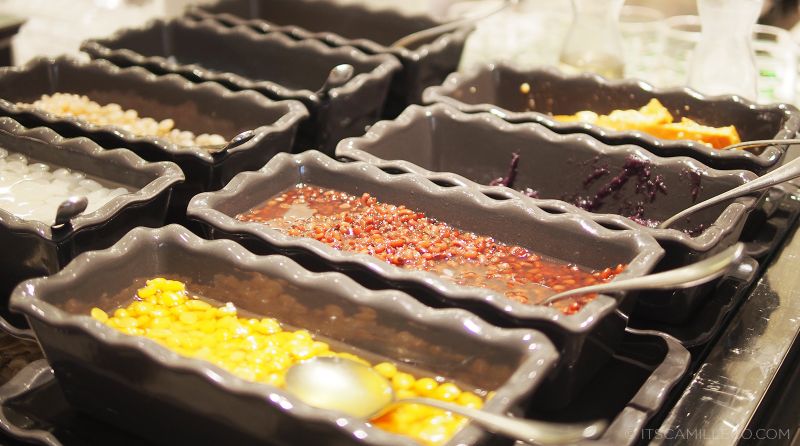 And let's not forget the Filipino favorite–halo halo!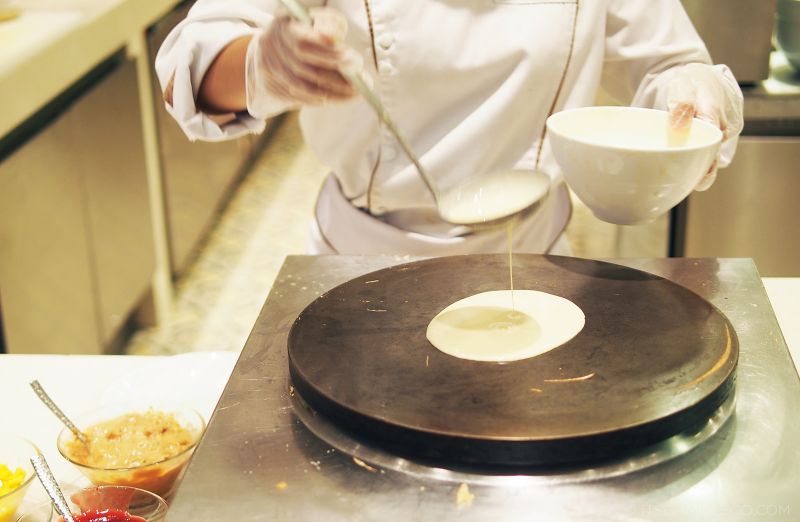 You can have crepes as well.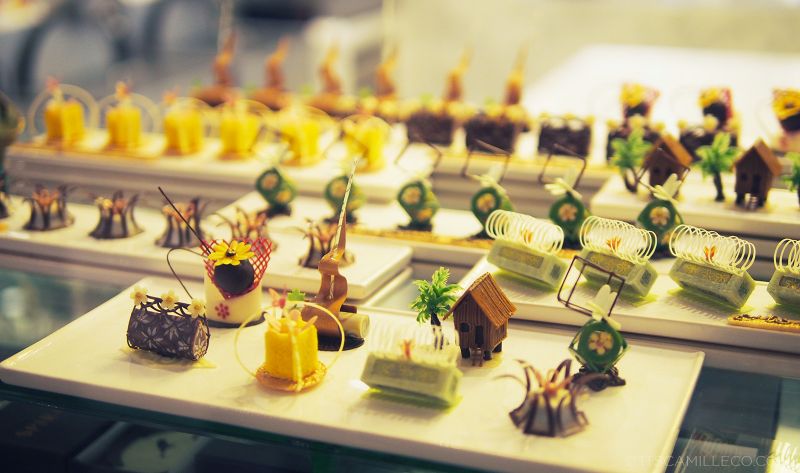 Spiral also has a whole section for chocolates. This is a sweet tooth paradise!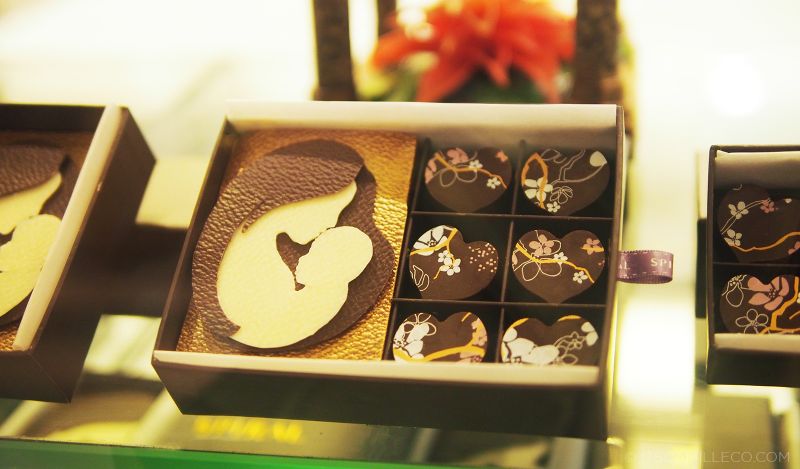 So did I make you hungry? I'm sure I did! You can just imagine how full I was when I ate at Spiral. I ate so much I could barely move! LOL! Sigh. I wish I can indulge myself everyday like this. Both Vietura and Spiral made me feel like a princess! Thank you Sofitel Manila for pampering me. I'll definitely go back for more!