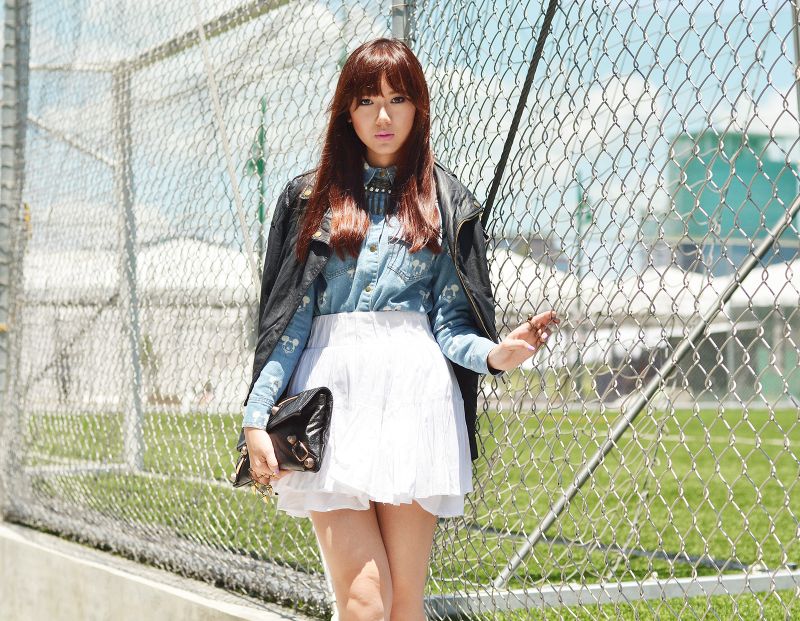 One is never too old to wear Mickey because Mickey is oh so fine he blows your mind. LOL! But seriously, how can you not love this not so hidden Mickey denim button-down? Doesn't it look so hipster? All I need is a baseball cap, skinny jeans and a pair of worn out sneaks to complete my too cool for school look. But since I'm in no mood to pretend to be a Passion Pit-loving hipster today (although I do love me some Passion Pit), I've decided to style my denim Mickey in my usual girly girl way–skirt and heels and all.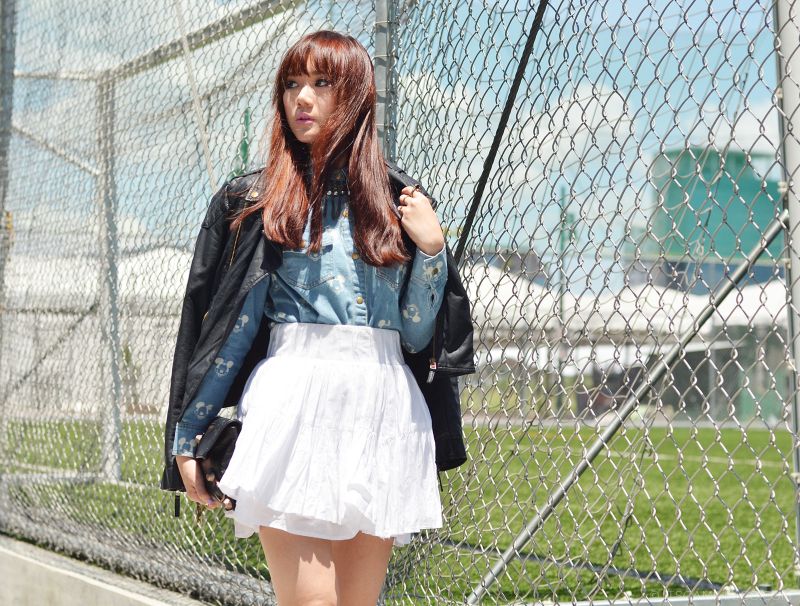 I've been talking about the heat and how it's getting to me quite a lot these days so this outfit may come as a shock to some of you. The moment I put my top on, I felt a drop of sweat run down my neck. Why I still wore it out baffles me as well. To make matters worse, I got a leather jacket to pile on top of my already hot top. I probably just wanted to punish myself. In my defense, I didn't really wear the leather jacket out. It's just for show–just so you can see how I'd style it for a shoot for example and hopefully take inspiration from it.
Oh the things I do for blogging and fashion. This is how I stay thin you know, despite my masculine appetite. I sweat buckets in heat-inducing clothes. LOL! Just kidding. Kailangan fresh lagi!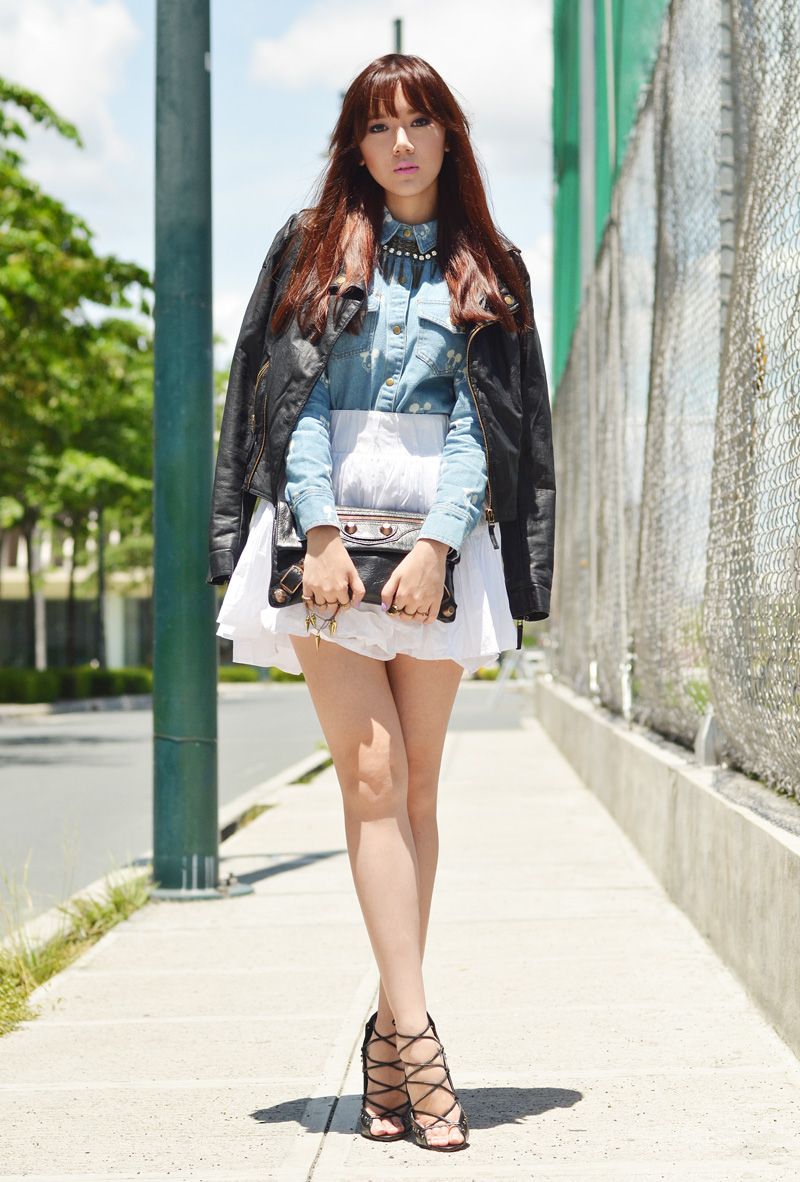 I hope you see it though–my passion for blogging and fashion, in general. I really love and enjoy what I'm doing. A lot of you ask me all the time where and how I get ideas. This is it! When you love something, you get inspired. All you need is passion and an environment that fuels your passion–like Bonifacio Global City.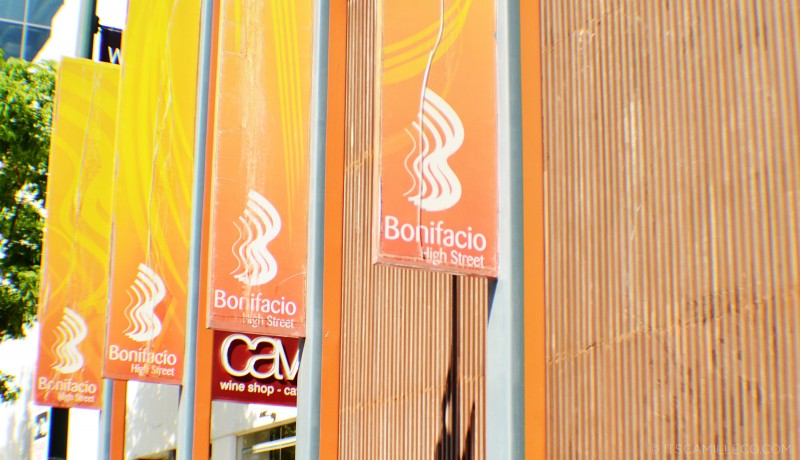 I'm sure you've noticed that most of my outfit shots like this one are taken at Bonifacio Glocal City or BGC. I love taking my outfit shots here because it's such a diverse community with various beautiful structures and developments such as retail and commercial shops, dining destinations, leisure options, and topnotch residential developments. The place makes me feel alive–like I'm living in the now. Every corner has something new. There's always a new art installation, a new menu to try, a new exhibit to visit. This is the reason why BGC is called "Home of Passionate Minds".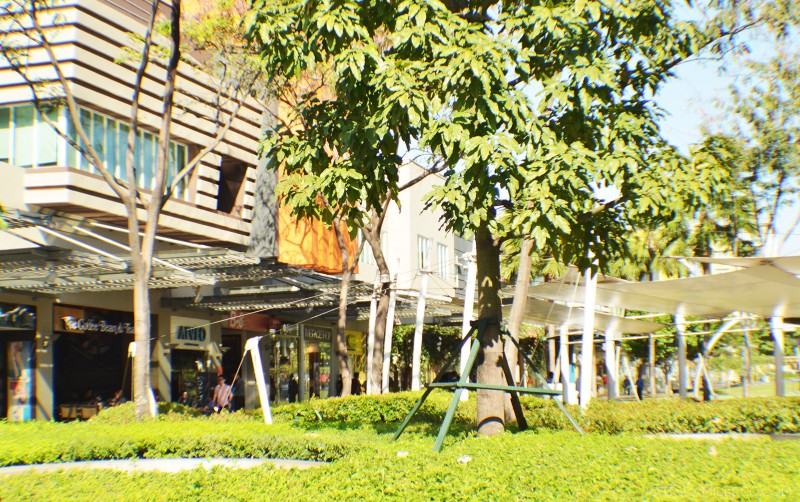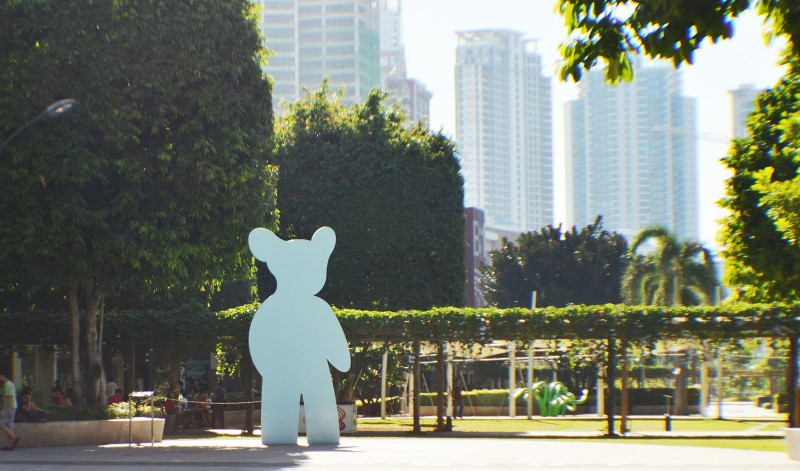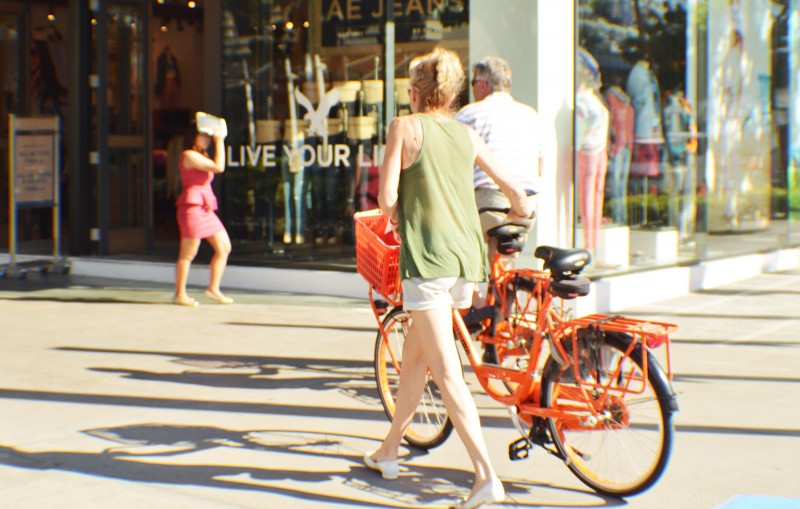 BGC has the perfect mix of work and play. It's just so dynamic. It's urban yet still very much in touch with arts and culture. Have you seen Arts in the City? How about the Mind Museum? These are the places BGC has to offer to passion-seekers like us. There's actually another one in the works, a new addition to this progressive community. It's called High Street South.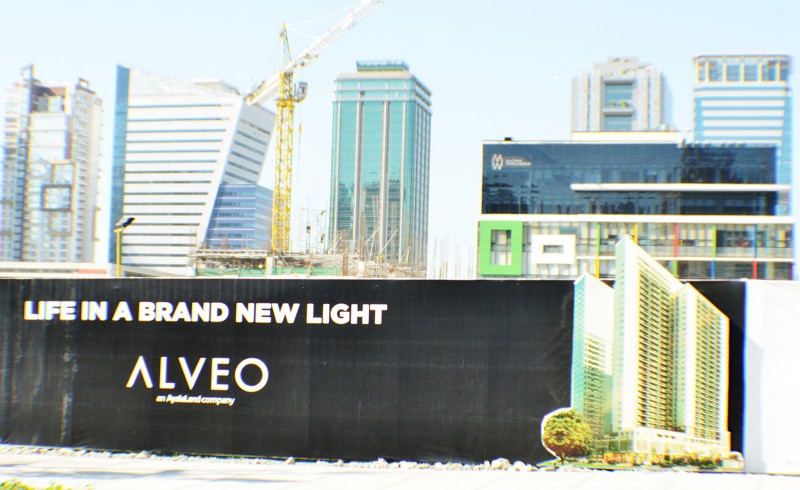 I'm actually pretty excited about this. Not just because it's another potential shoot location for my blog posts (har har), but mainly because it will enhance even further the various lifestyles inherent in BGC. High Street South is Alveo Land's pioneering integrated urban development in BGC, located right across NBC Tent so you can't miss it. It will accommodate an outstanding range of international and local retail and business establishments, dining and leisure destinations. And like all the other structures in BGC, it will exude a lively and cosmopolitan vibe that's made possible by the CAZA Group– reknowned architects from a New York-based studio, headed by Architect Carlos Arnaiz. I can already imagine how awesome living in this place would be! Imagine living in BGC's cultural district–everything just a few steps away!
If you want to get a taste of High Street South, one of the country's top music acts, Bamboo, is holding a "surprise" street concert event on June 15 at BGC's 7th Avenue. You might want to drop by! I might attend the concert as well!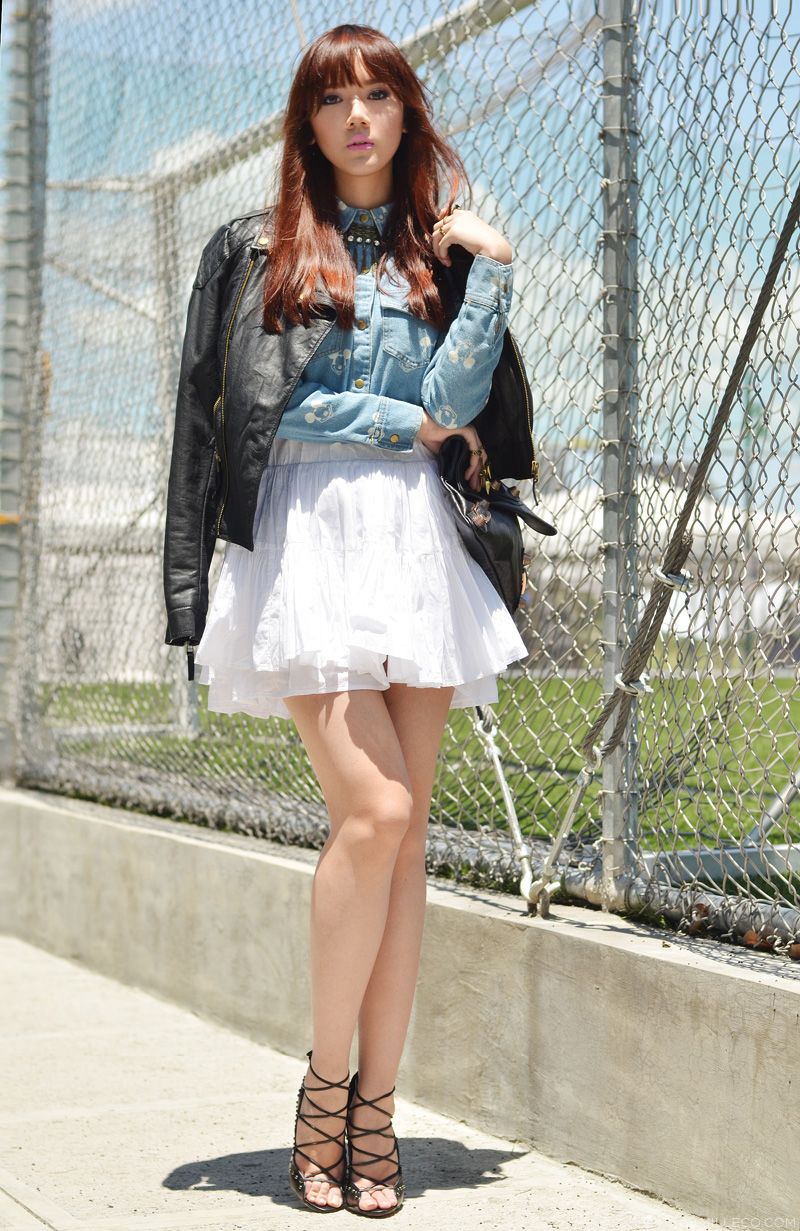 See you there passion-seekers!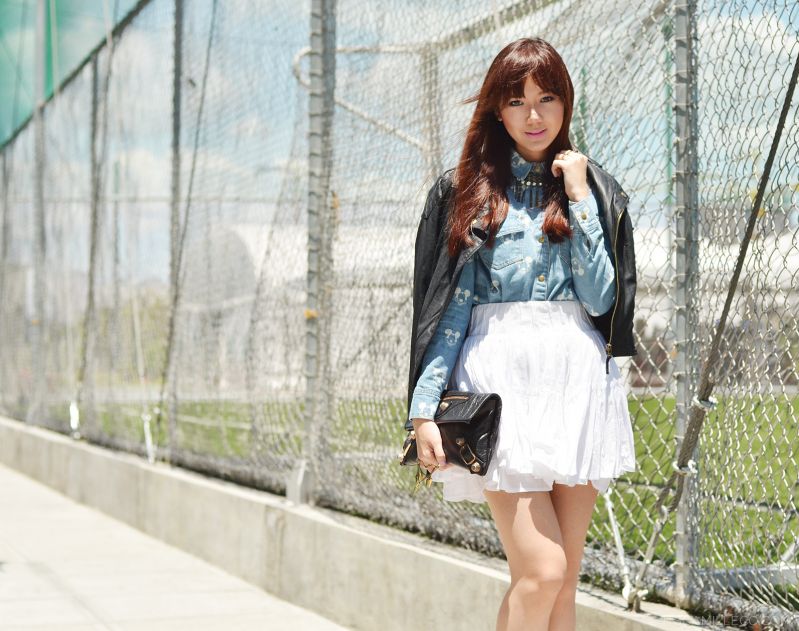 [button link="http://lookbook.nu/look/4970888-Choies-Mickey-Mouse-Denim-Top-Heels-Oh-Mickey-You-Re-So-Fine" size="small" bg_color="#e5b3b9″ window="yes"]Hype this look at Lookbook.nu here[/button]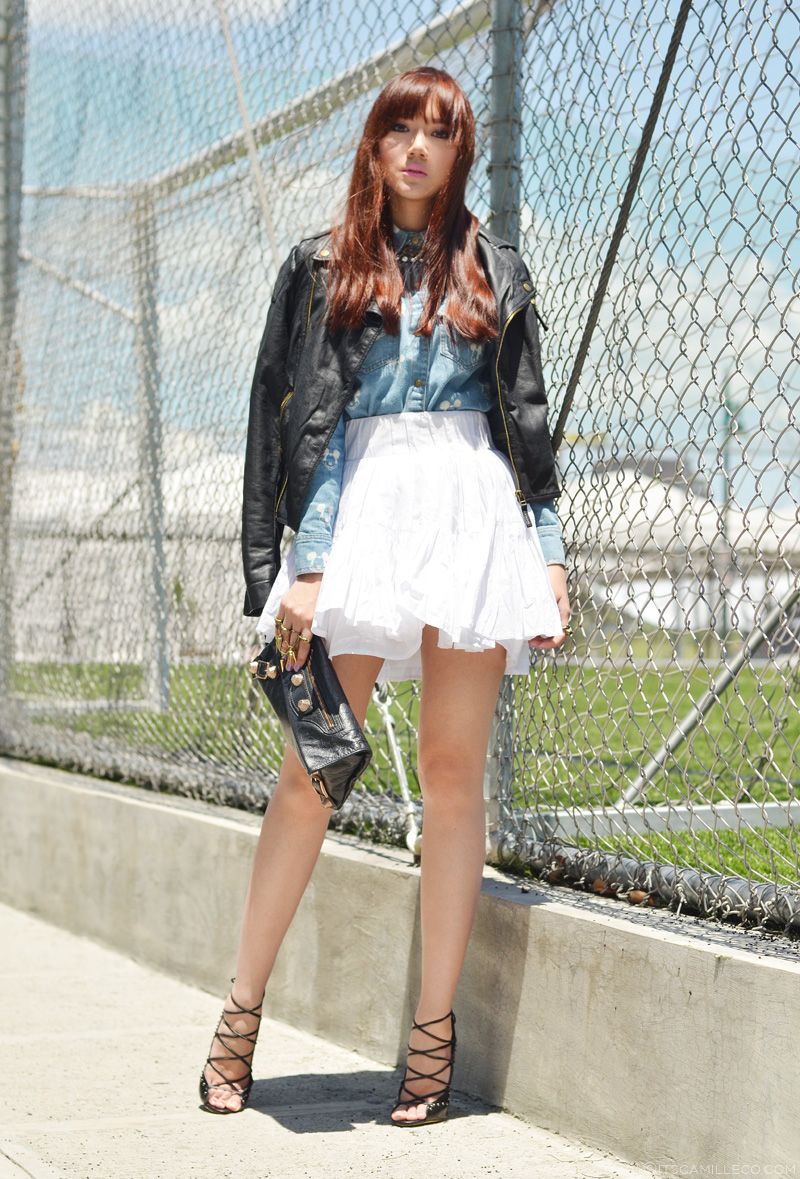 Miss Selfridge leather jacket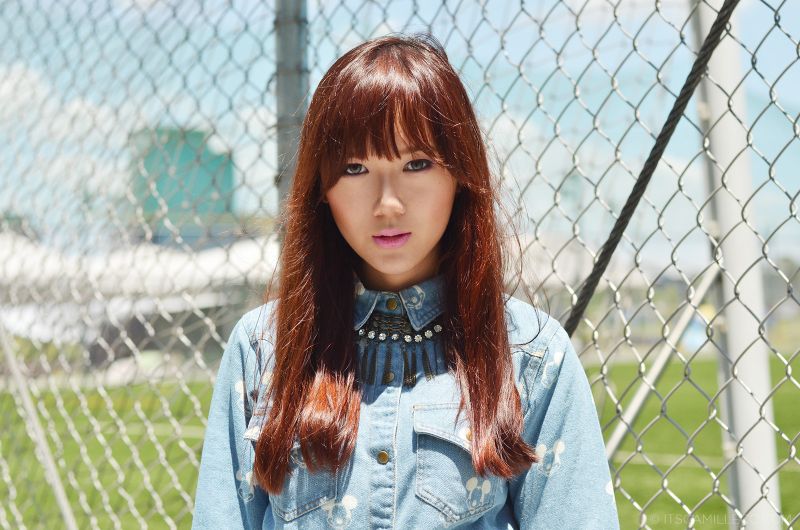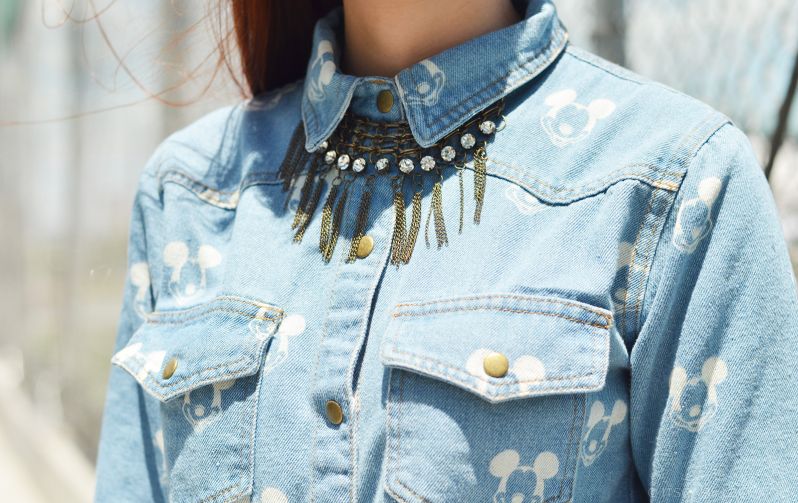 Choies Mickey denim top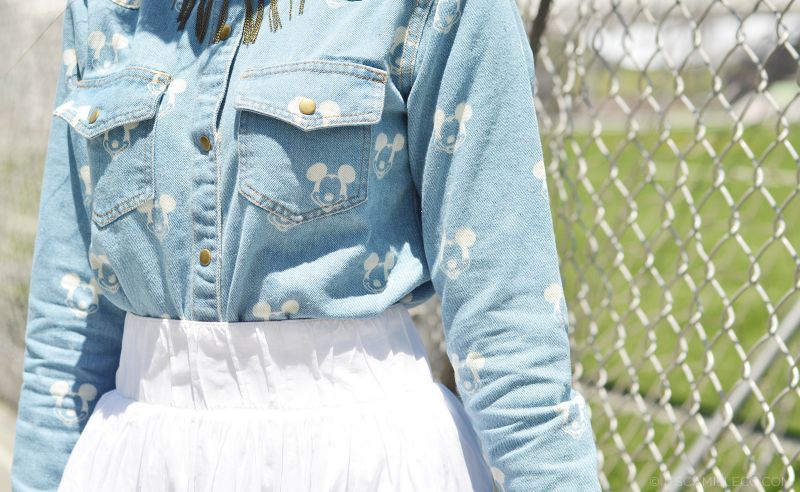 H&M skirt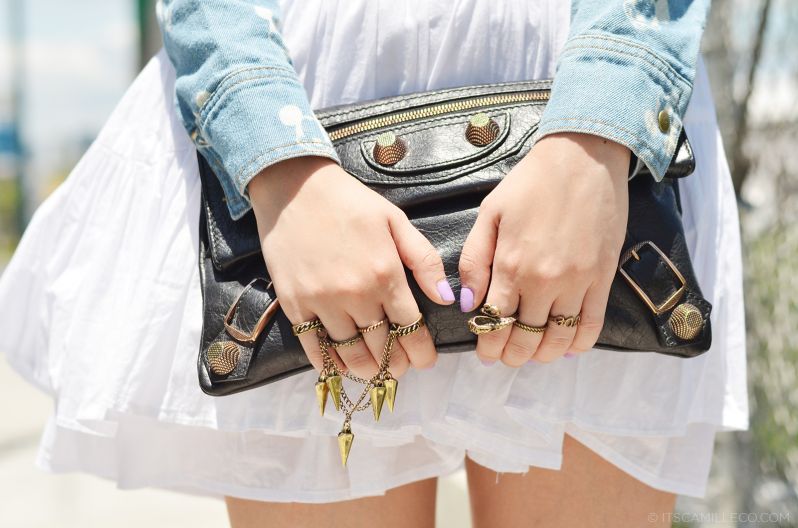 Balenciaga bag
Choies heels