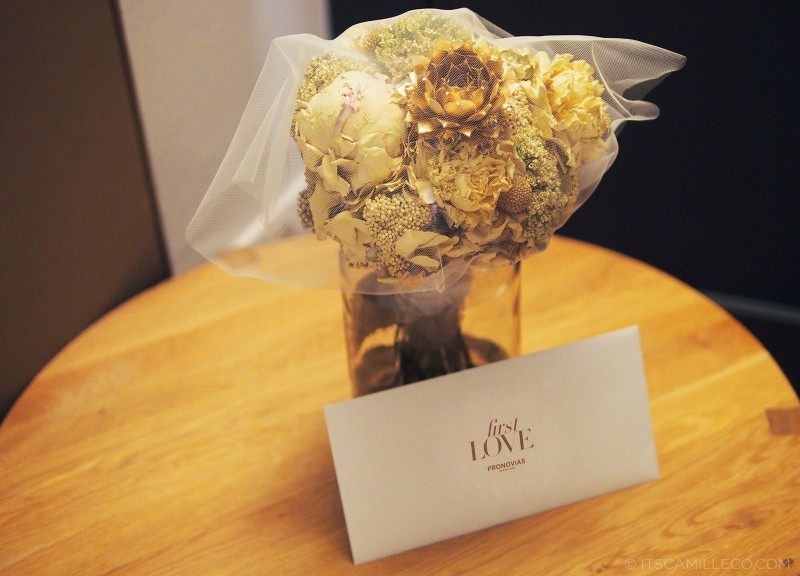 The long wait is over! It's time to blog about my recent trip to Europe. If you remember, I mentioned that I was flying back to Barcelona for Pronovias' 2014 show. When I finally arrived at my hotel, look at what I found in my room–golden flowers and a letter from Pronovias.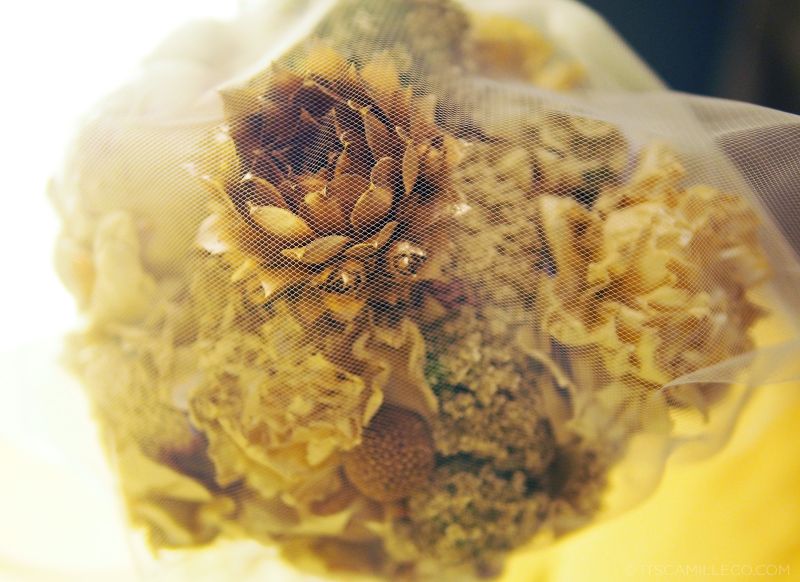 I wish I could bring this back home with me to Manila.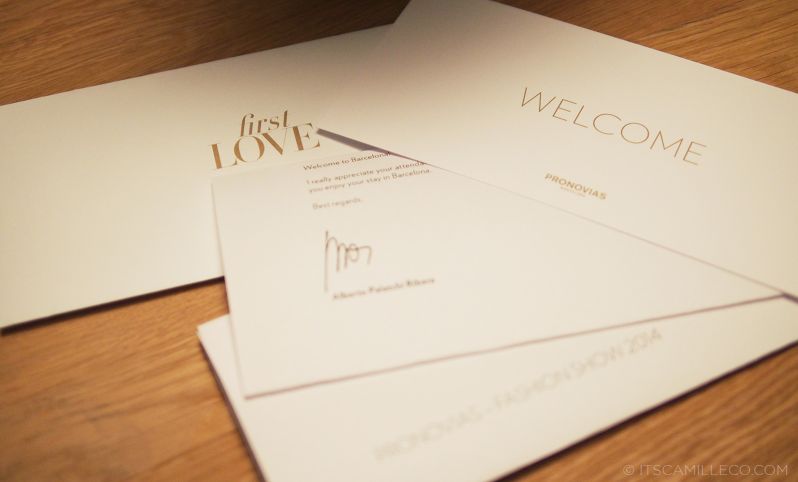 But since I can't, I brought this home with me instead. Whenever I travel for my blog, I always make it a point to bring welcome letters like this home as souvenirs. I'm sentimental like that.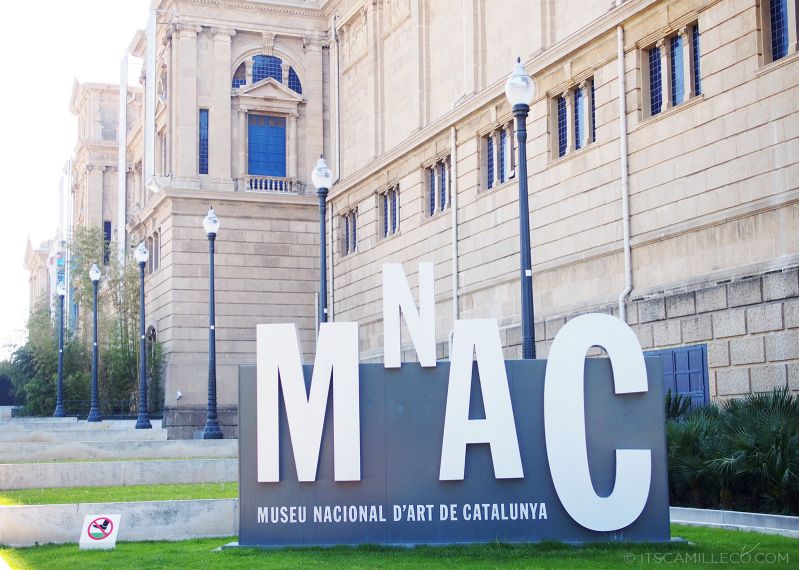 So what's our agenda for this trip? Basically, Pronovias arranged for us to attend the bloggers' backstage brunch, the fashion show and the after party. The backstage brunch and the fashion show were both set to be held at MNAC or Museu Nacional D'art De Catalunya. I was so delighted when I found out that this was the venue. I've been wanting to visit this tourist spot the previous times I was in the city but I never had the chance to do so because it was either out of the way or I've run out of time. Talk about hitting 2 birds with 1 stone!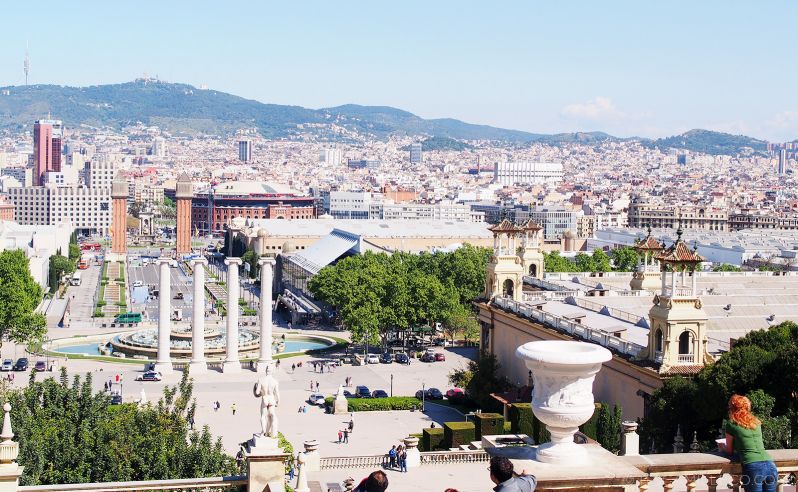 Since MNAC is situated on Montjuïc hill, you get to see this beautiful view of Barcelona from where the museum stands. Look! That's Plaça d'Espanya right there with the four pillars.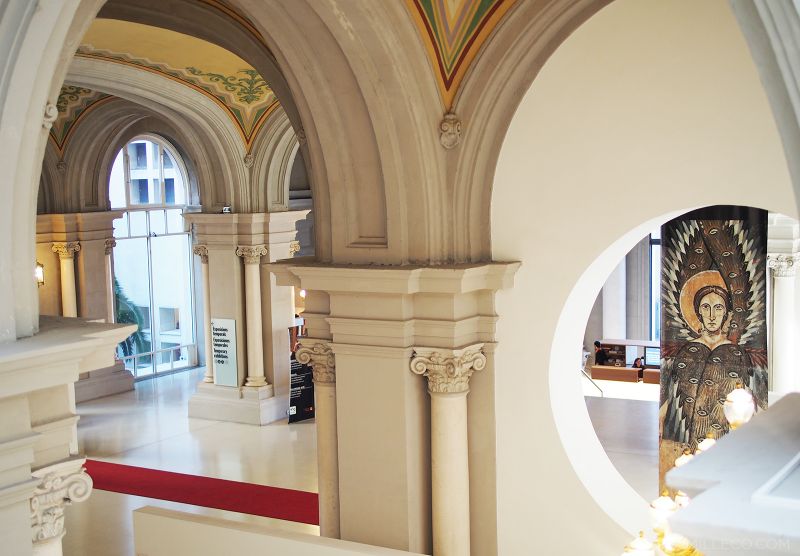 I was such a tourist when we started making our way to where the backstage brunch was set up. I could't help but take photos of MNAC's interiors.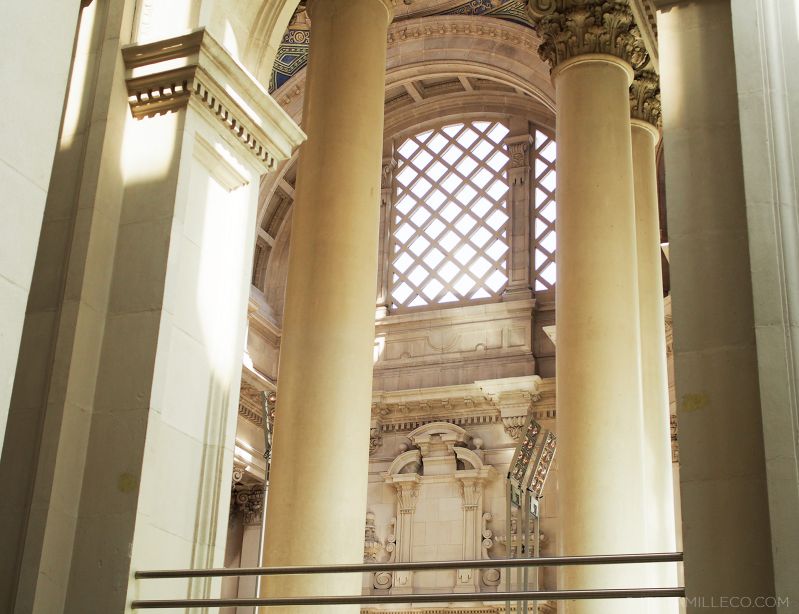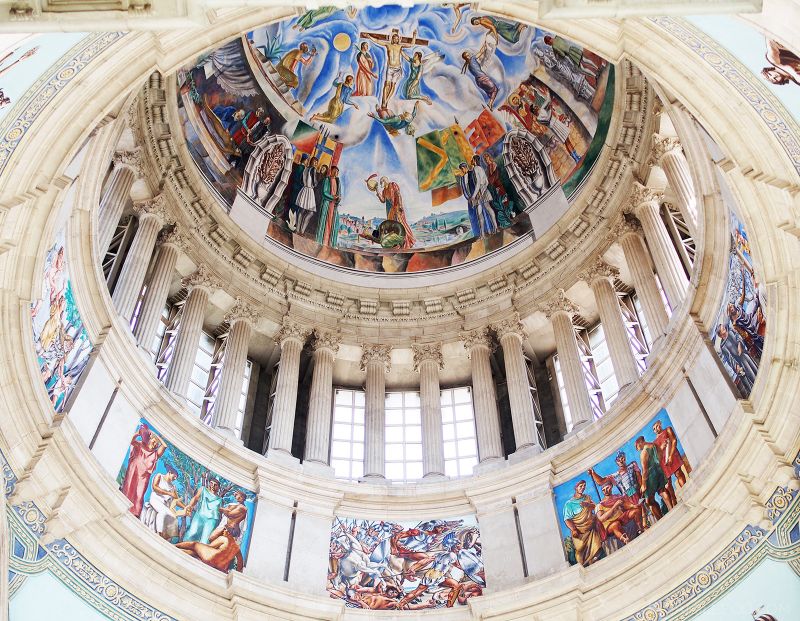 Look at the ceiling! WOW!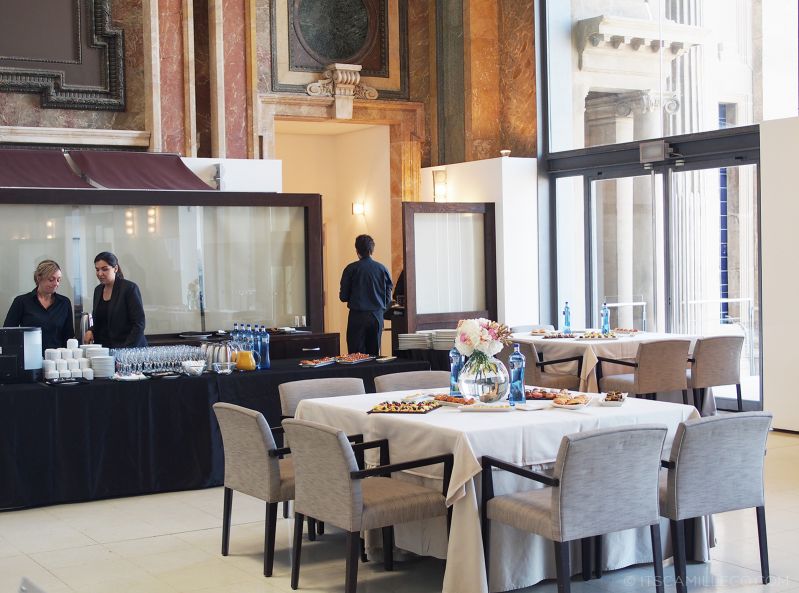 I can't believe we're actually having brunch here, right inside the museum.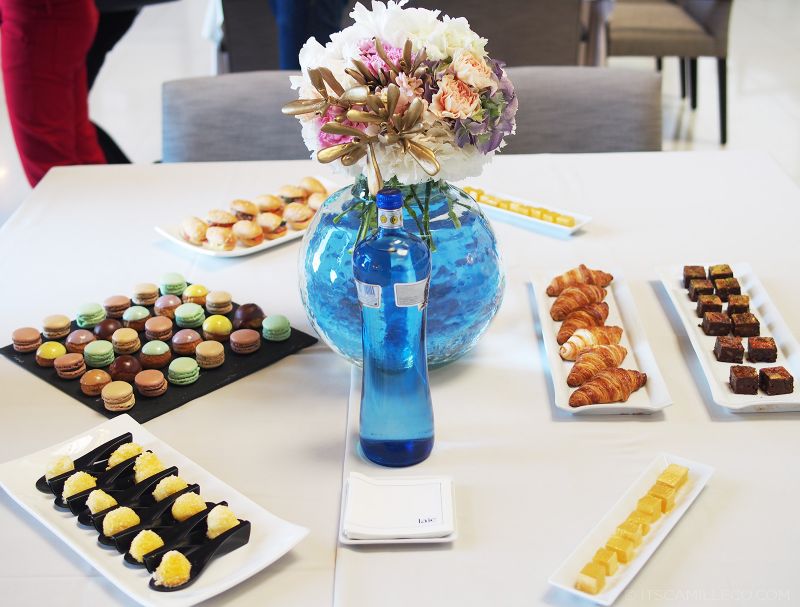 Treats for my tummy! My dad saw this photo as I was editing it and he said, "Look! Your favorite macarons are there!" Yes dad, and I ate well. (Insert satisfied face here. Rubs tummy in a circular motion. LOL!)
This was our view while we chitchatted our way through brunch.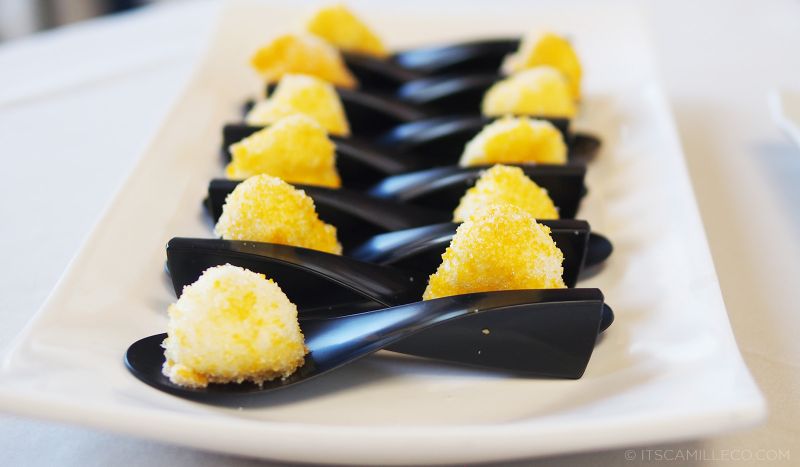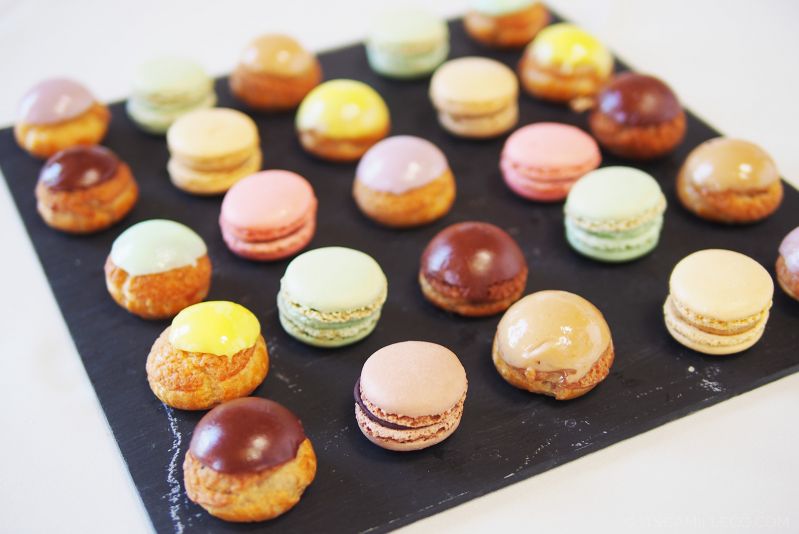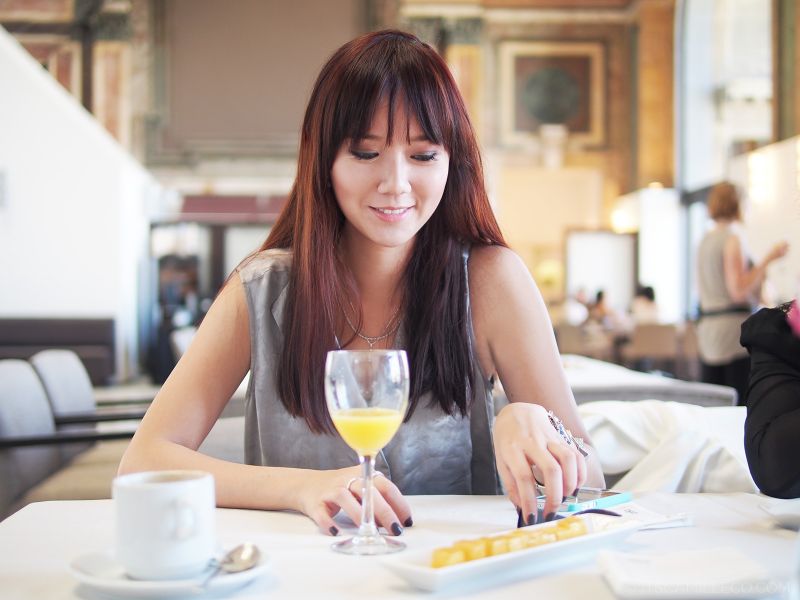 I'm clearly a satisfied girl. I think I was targeting the yummy yellow treats here.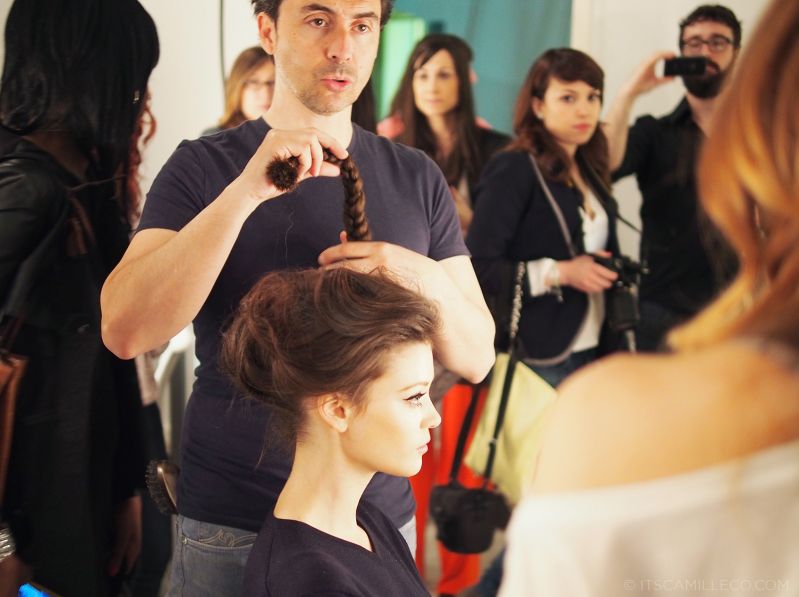 After our scrumptious brunch, us bloggers were given an exclusive backstage tour of the show. This was the first thing I saw–models getting prepped left and right. Every one was still calm, no backstage chaos yet, since it was still early in the day. There's just something about what goes on behind a show that gets me so excited. It's like my drug. LOL!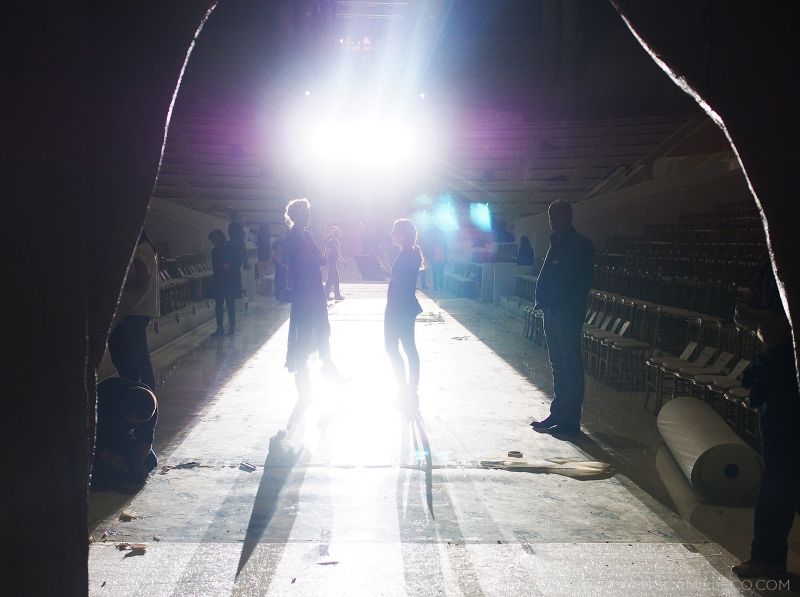 Imagine walking out of this runway. Surreal!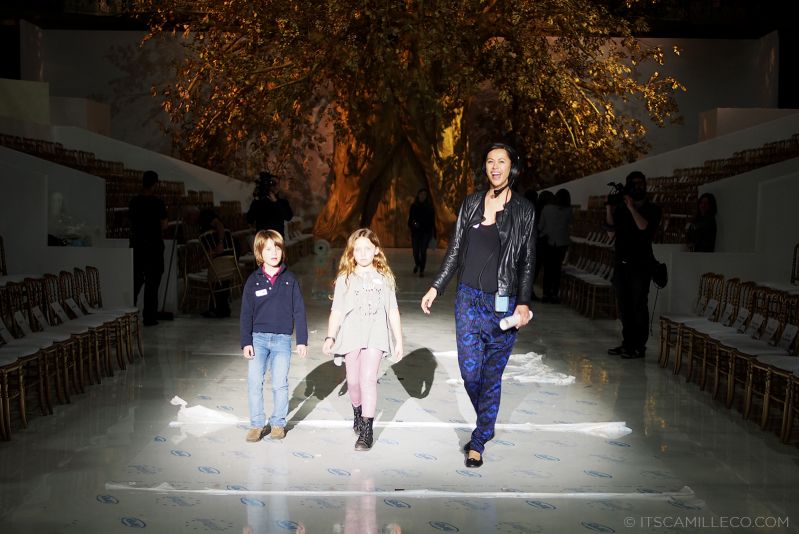 We even caught a glimpse of the young models rehearsing for the show's intro.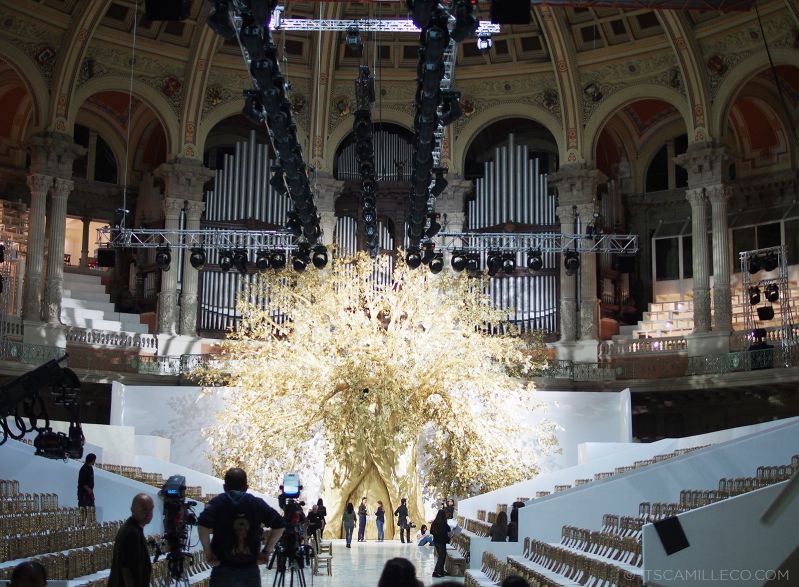 Just looking at the runway gave me goosebumps. Take it all in…before hordes of people fill this place up.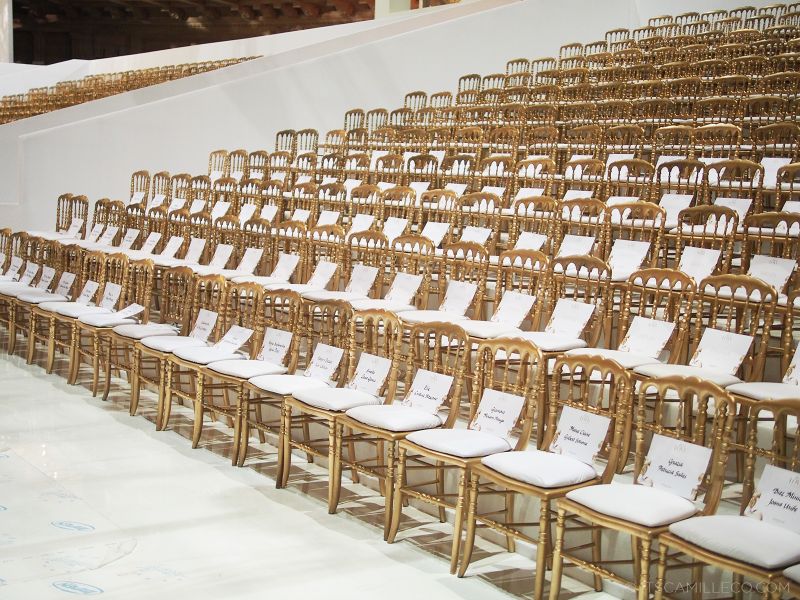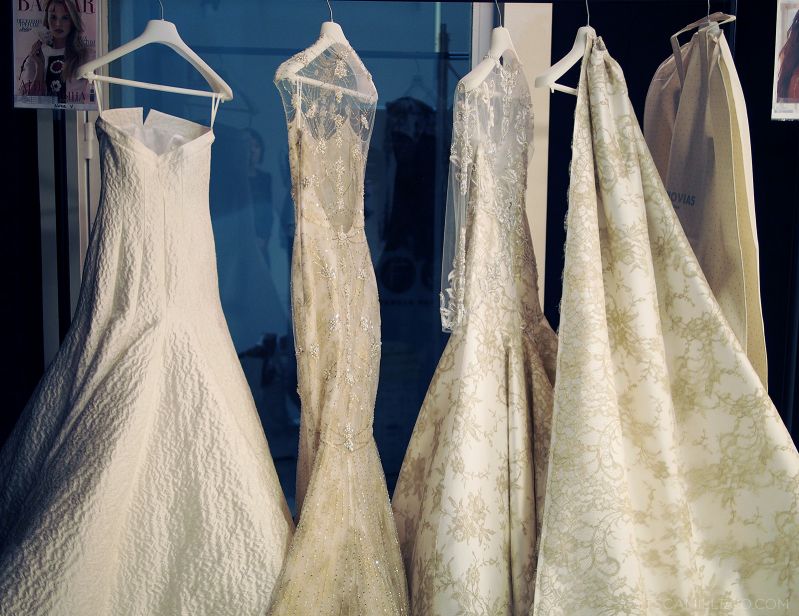 What's a backstage tour without an exclusive preview of the gowns? It's what I've been most excited about! I can't believe I actually saw these pieces up close! I took as much photos as I can so that you too, my dear readers, would feel like you got an exclusive tour as well. Oh how I wish you could touch and feel them too! The fabric, the intricate bead work, the lace–beautiful. Just beautiful.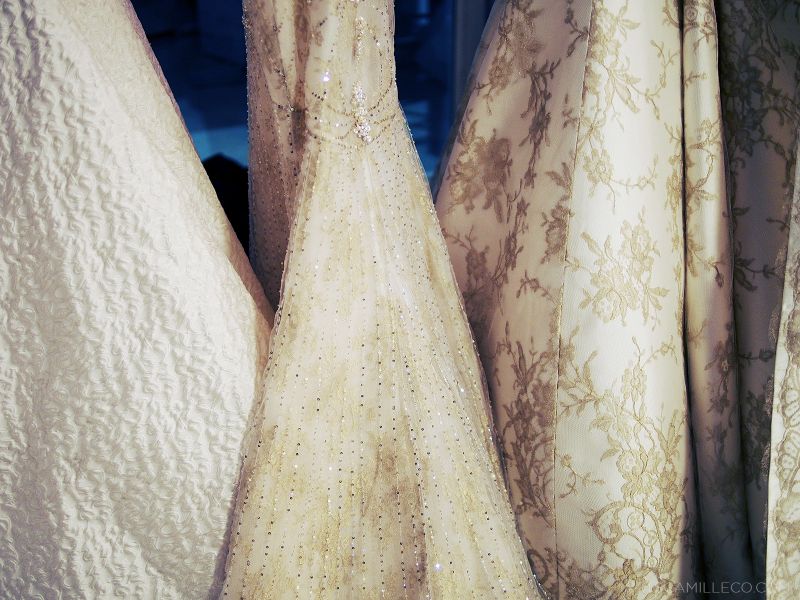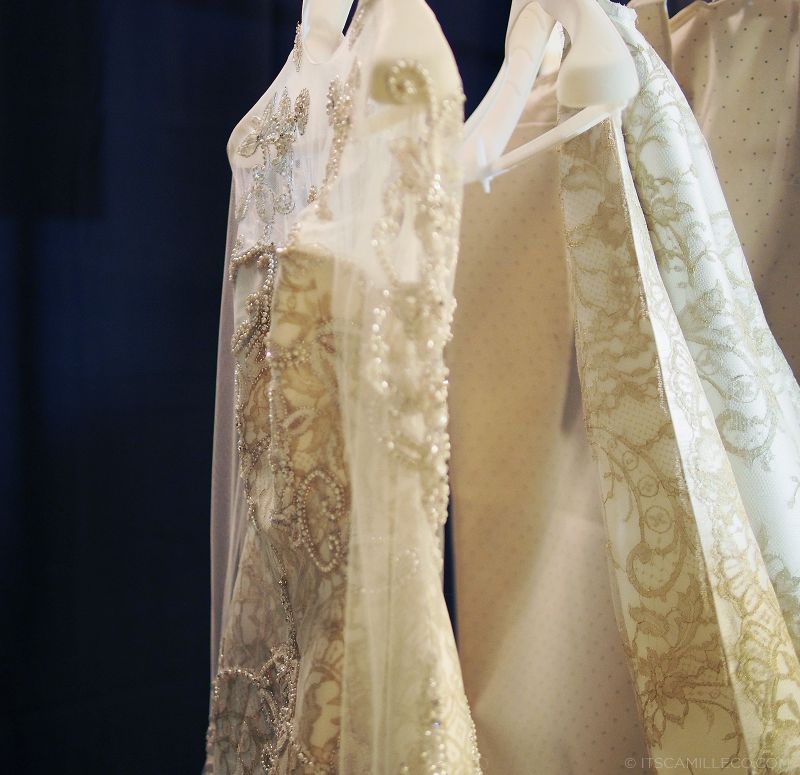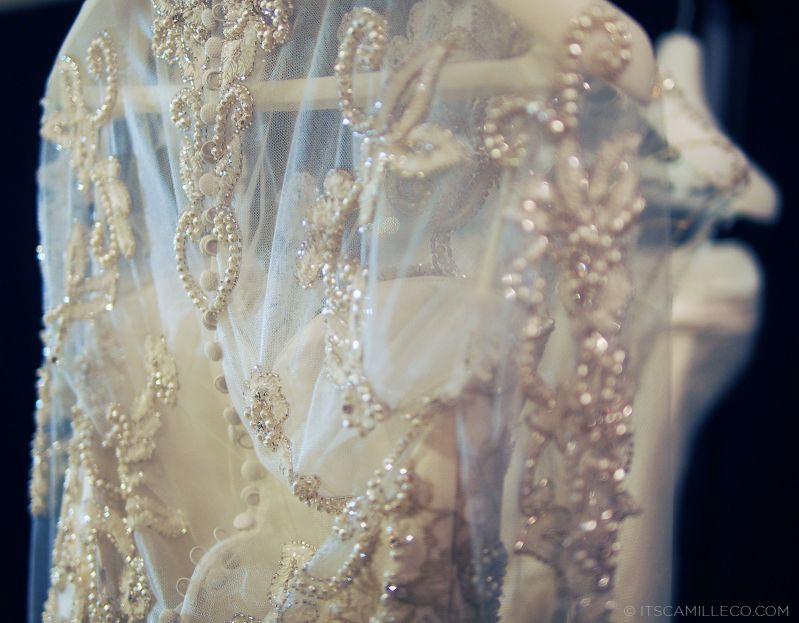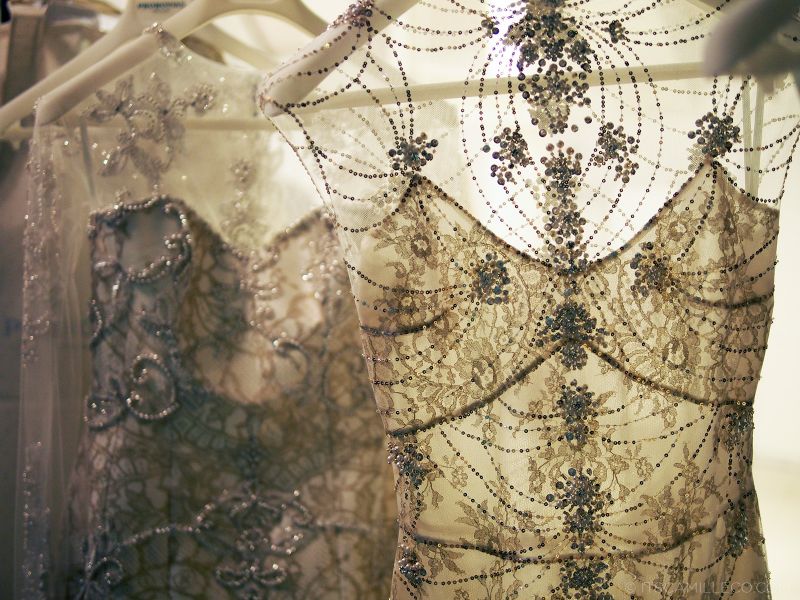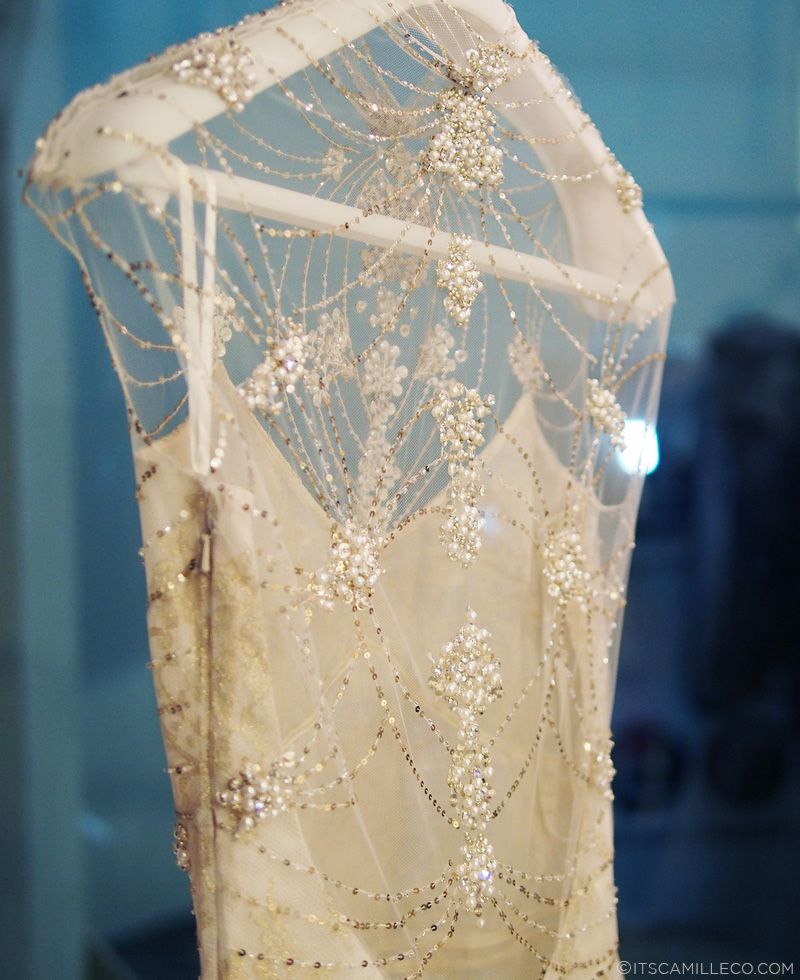 I would like this gown to marry me. LOL! It's subtly sexy–the kind of sexy a bride should exude.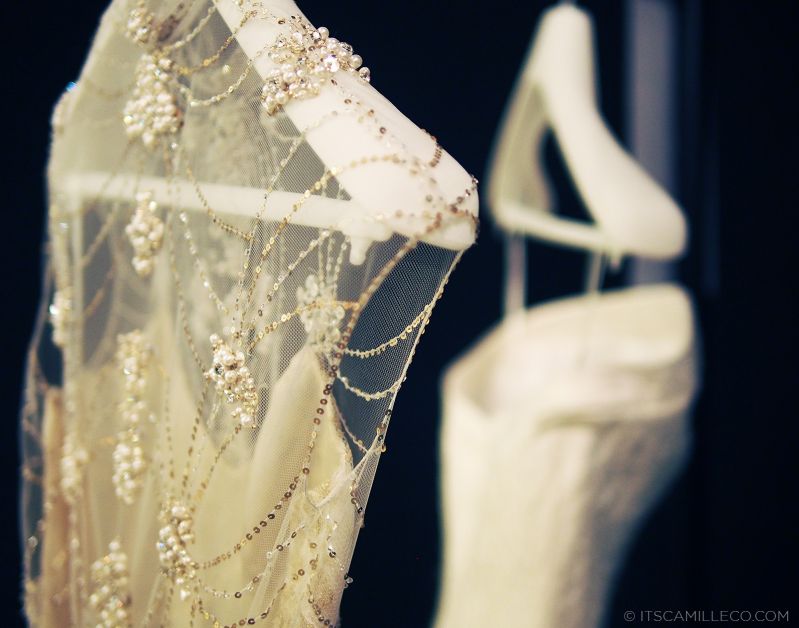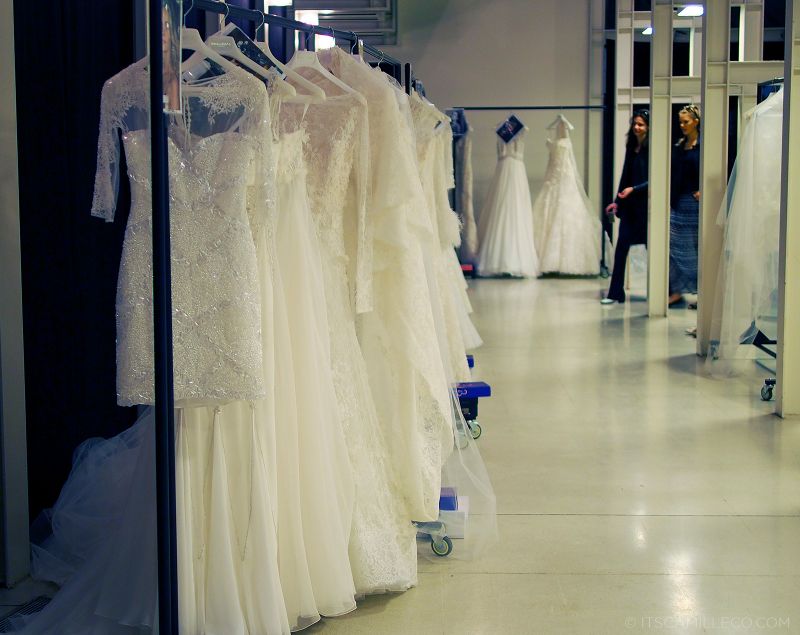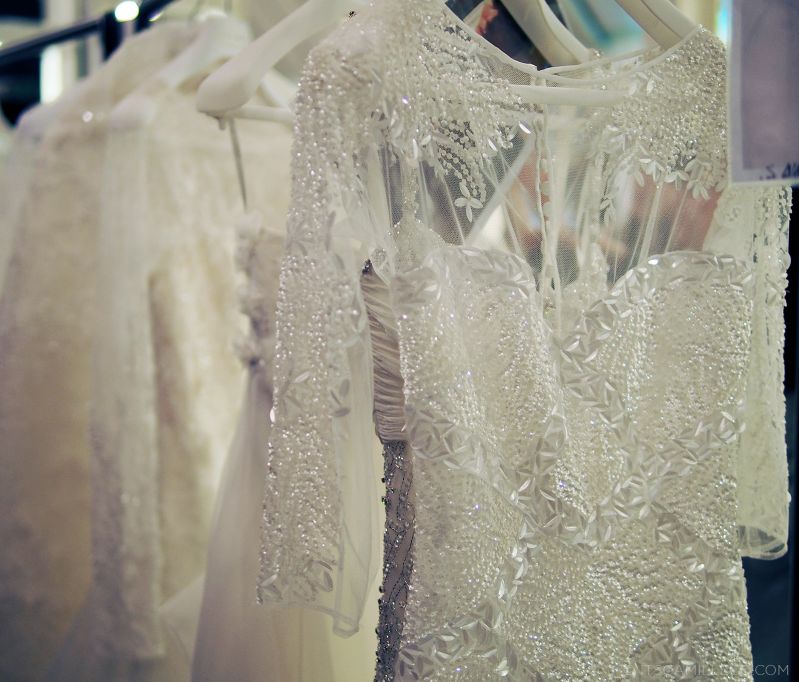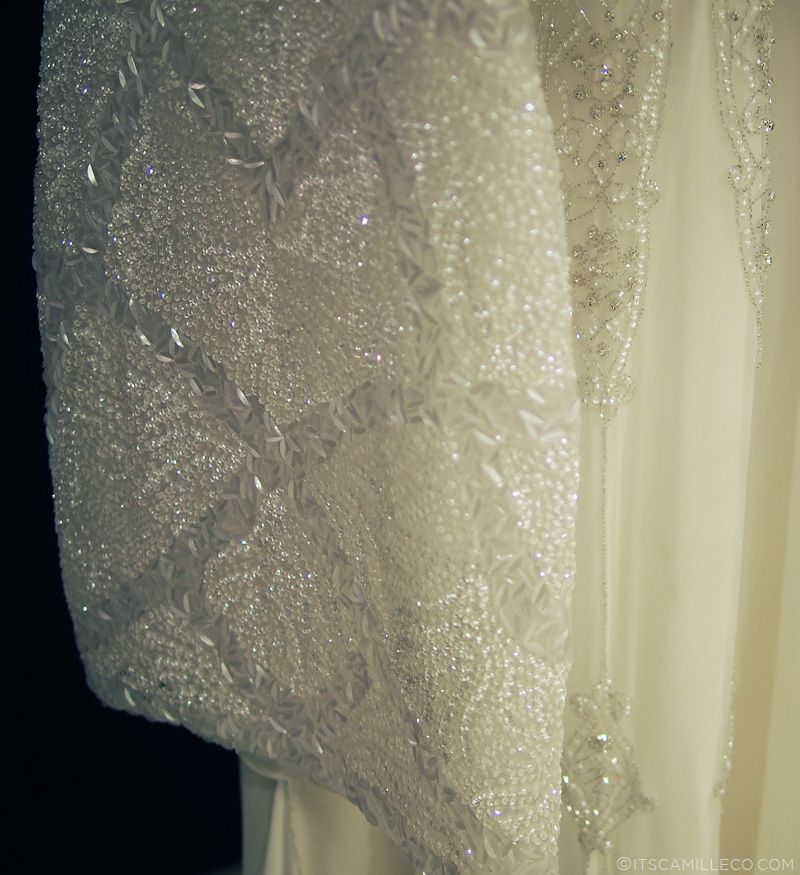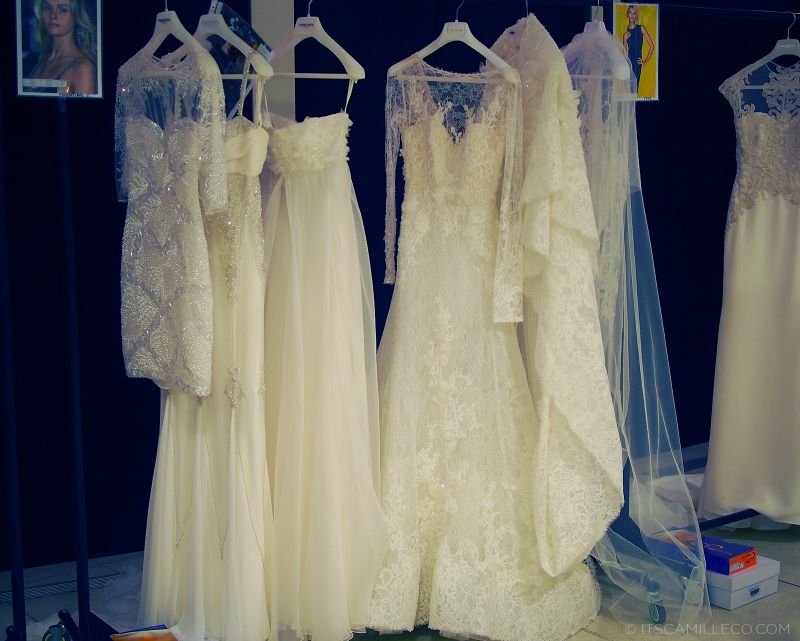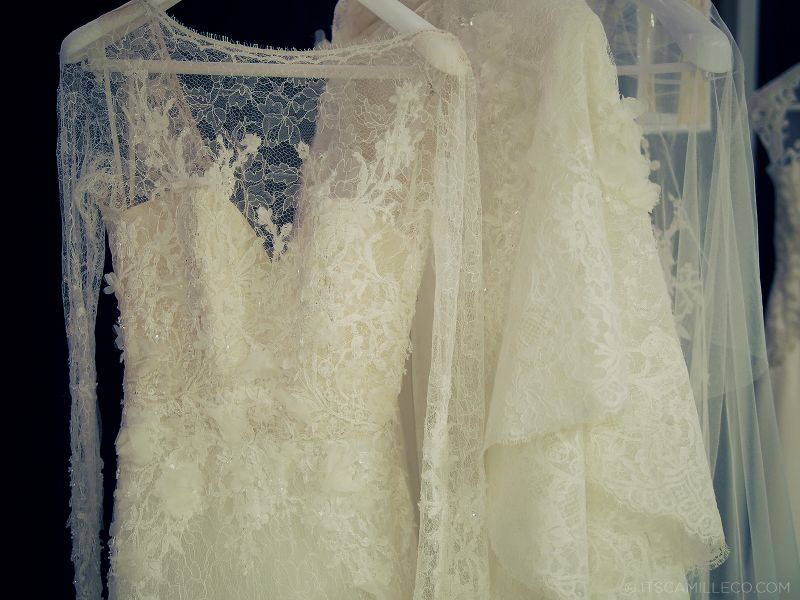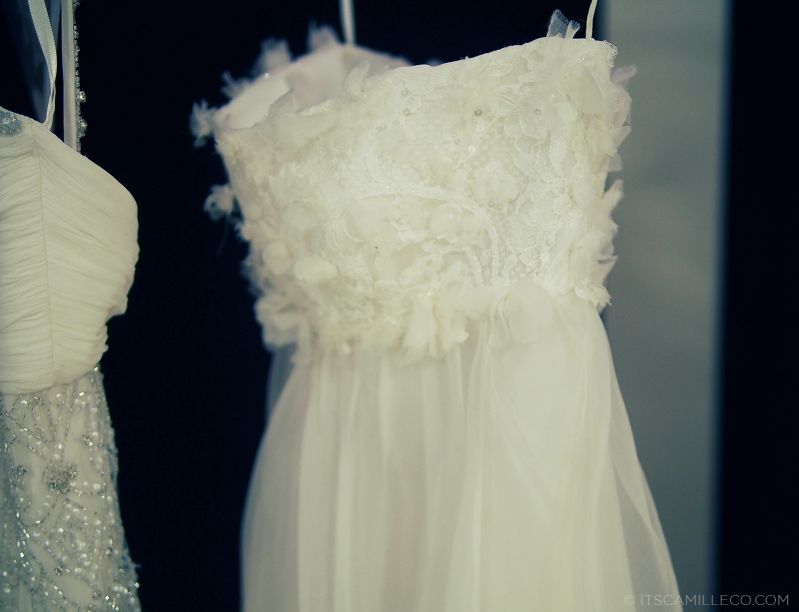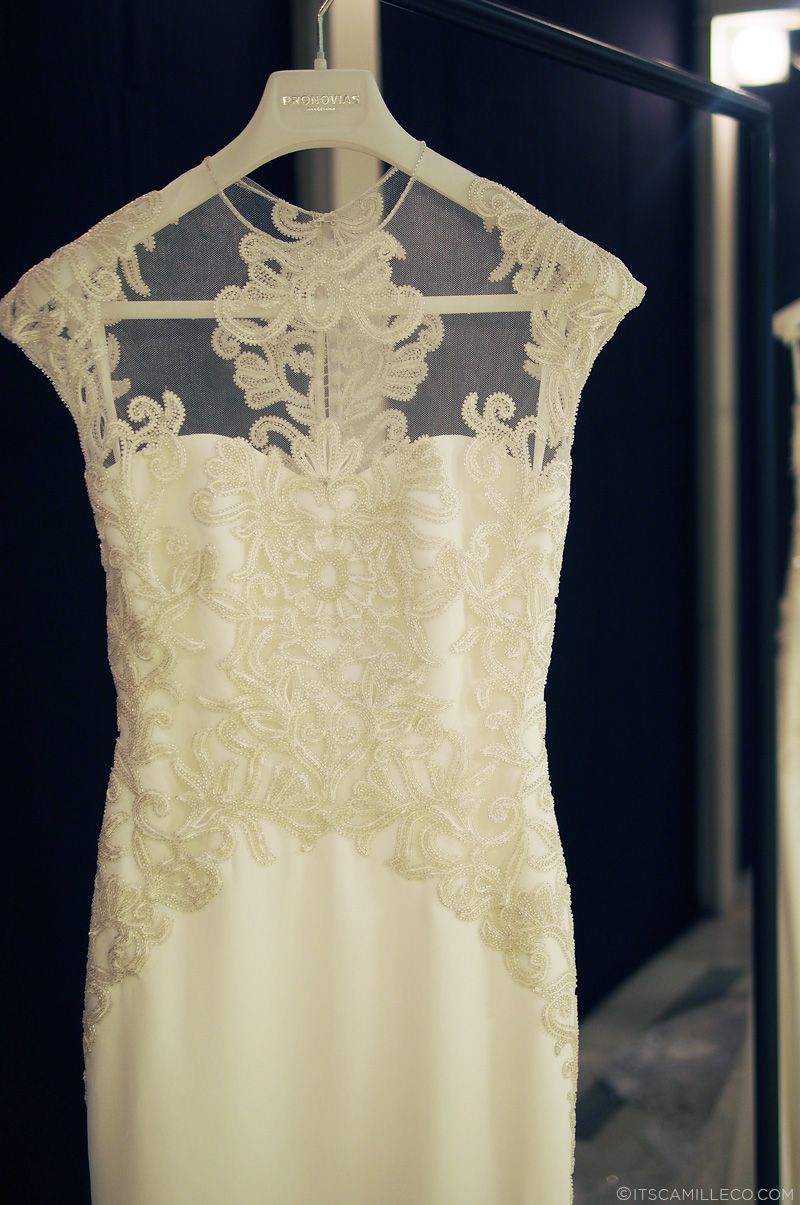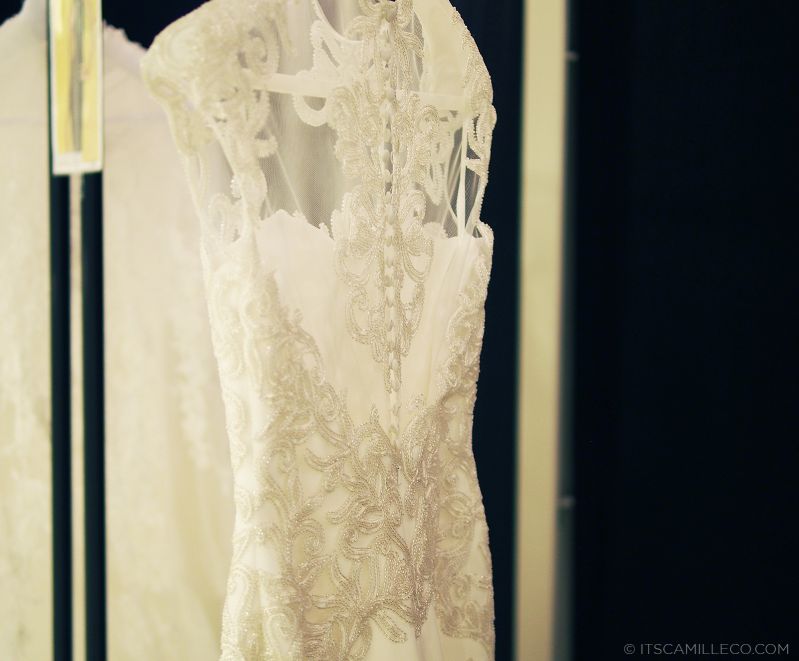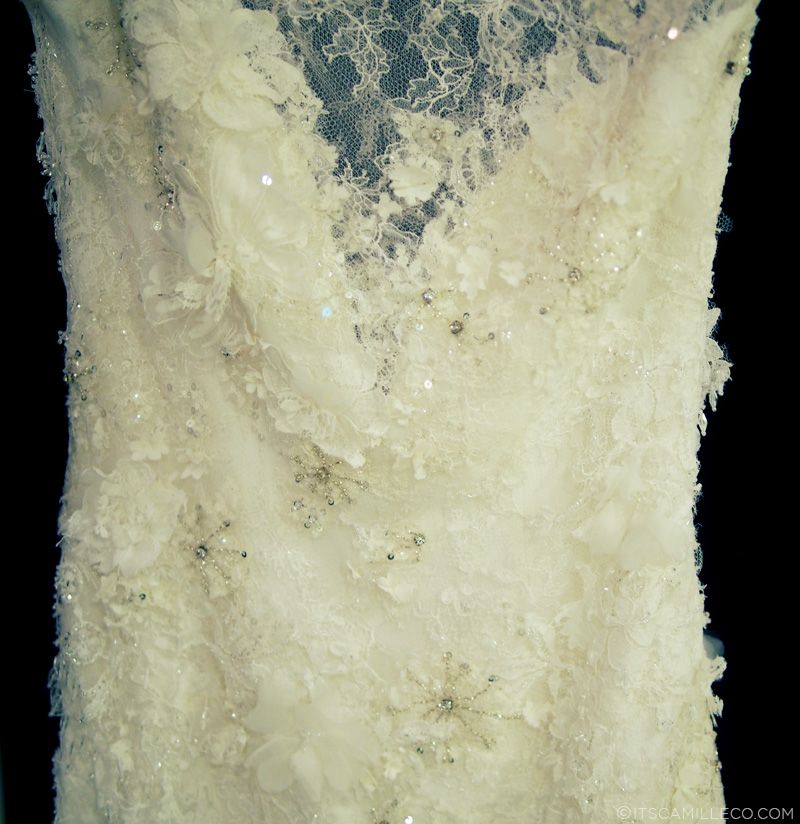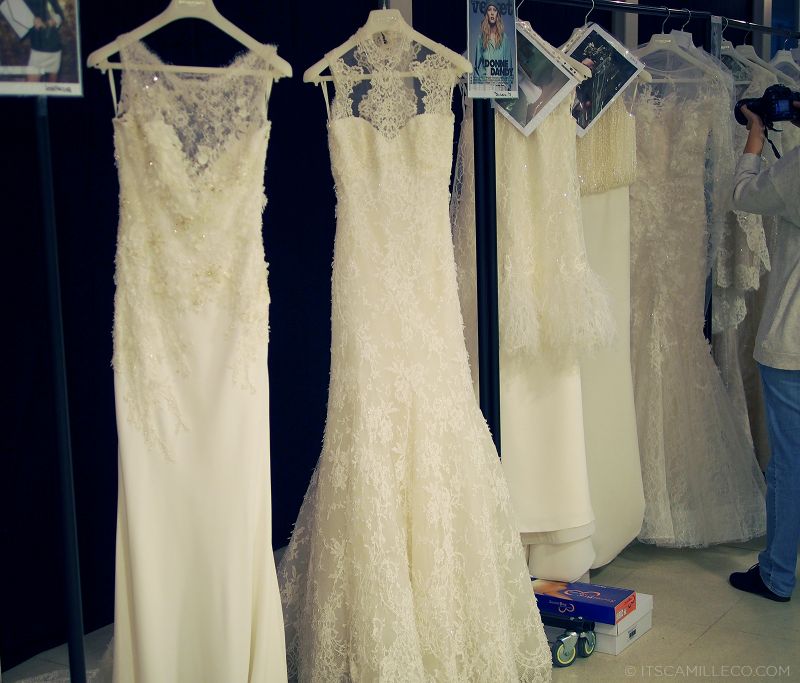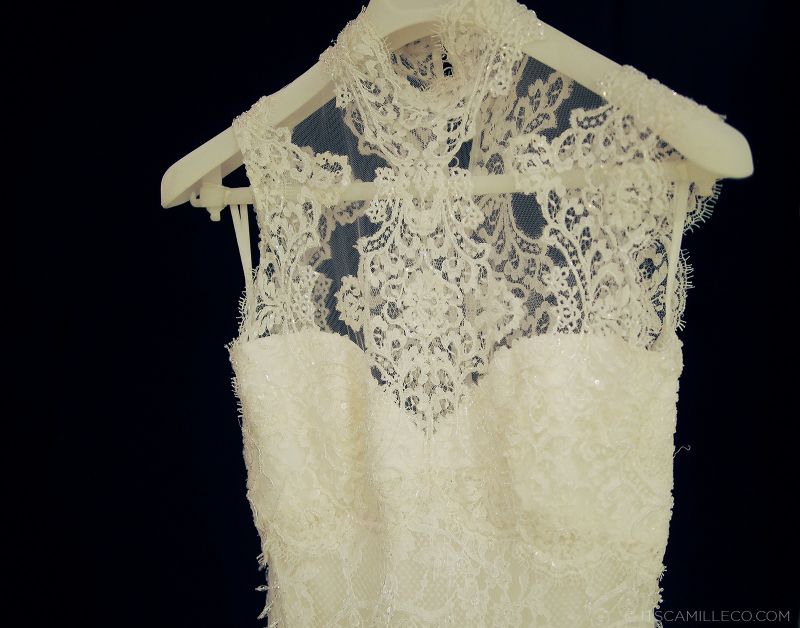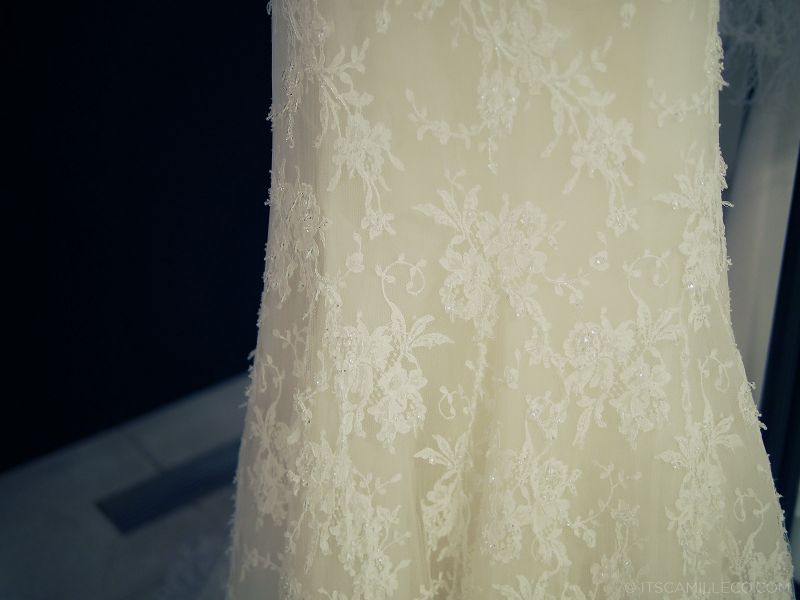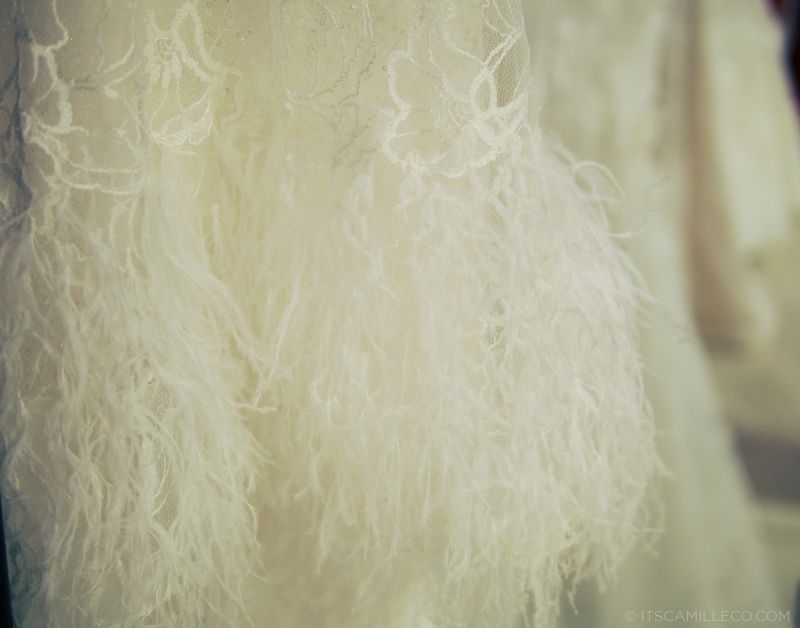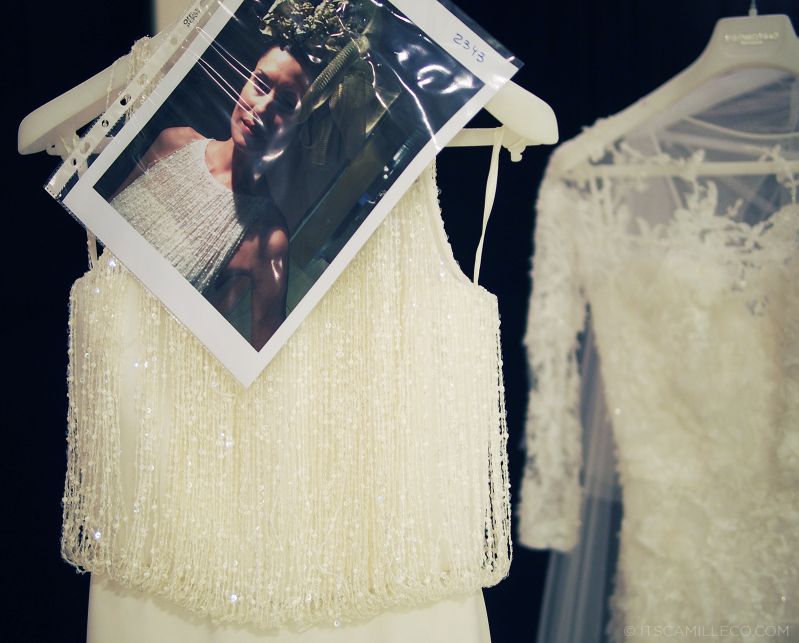 This is one of my favorites. Brides should understand that sometimes, it's not always "the bigger, the better". It should be about the details. Look at this gown. It's so simple yet you just can't help but stare at it.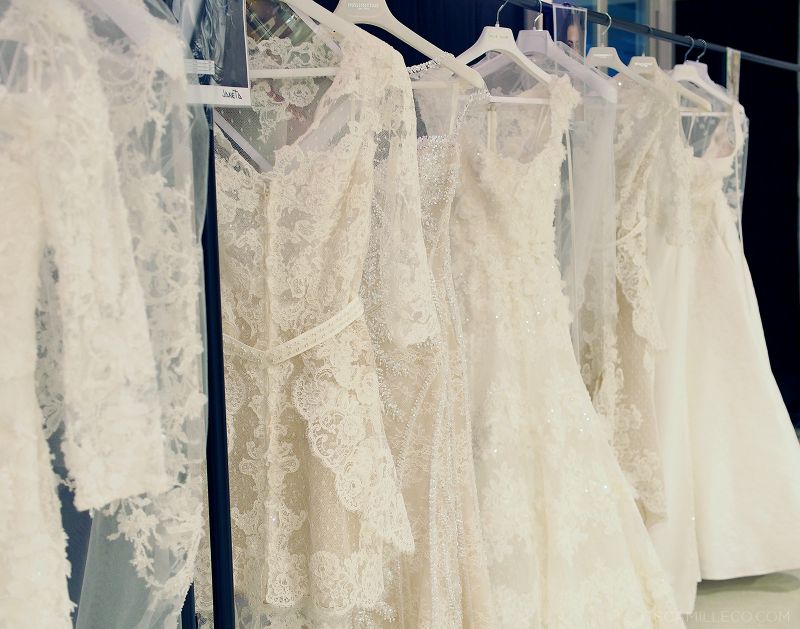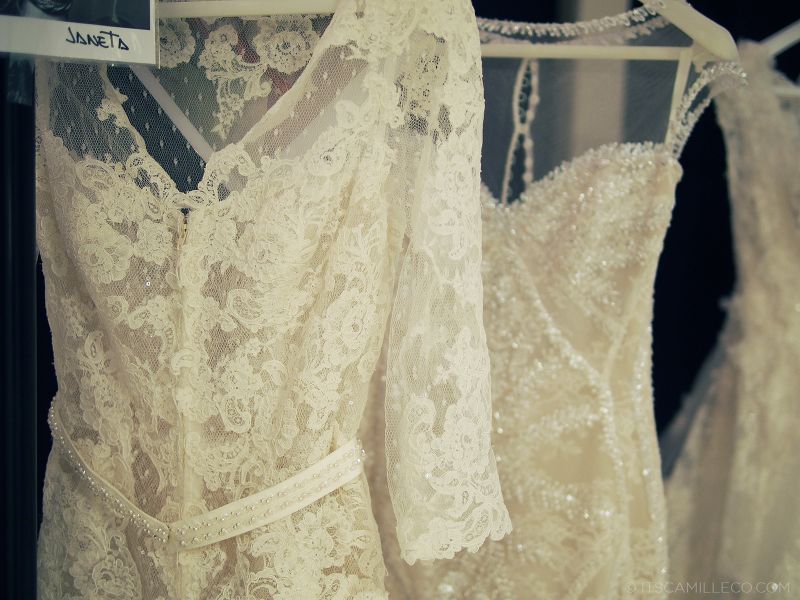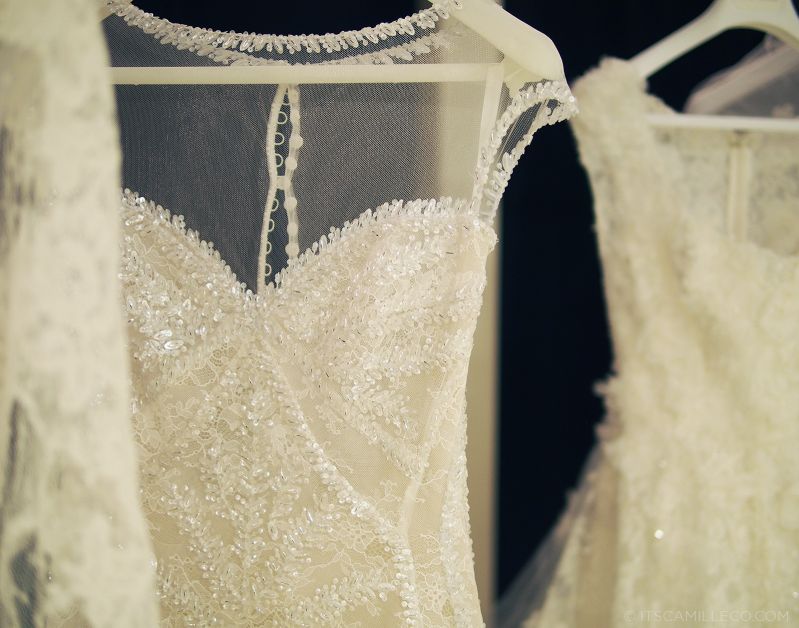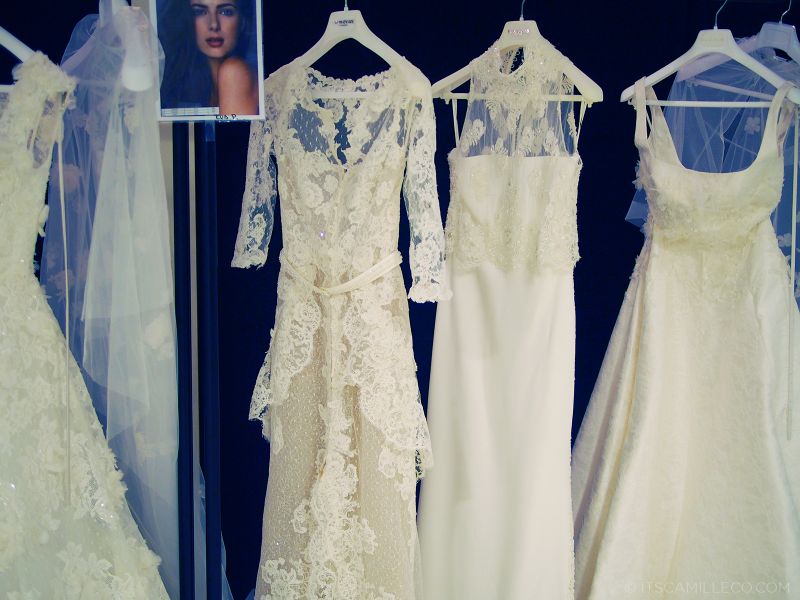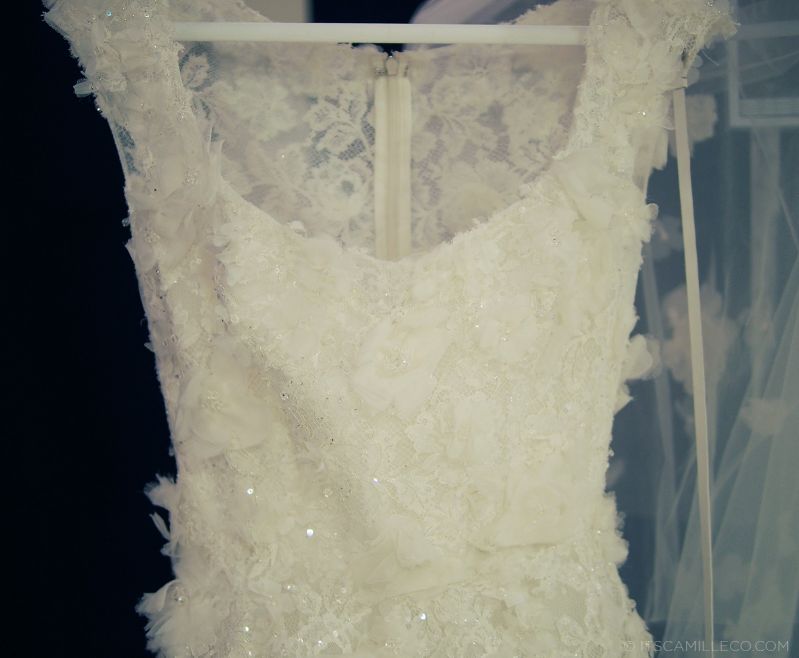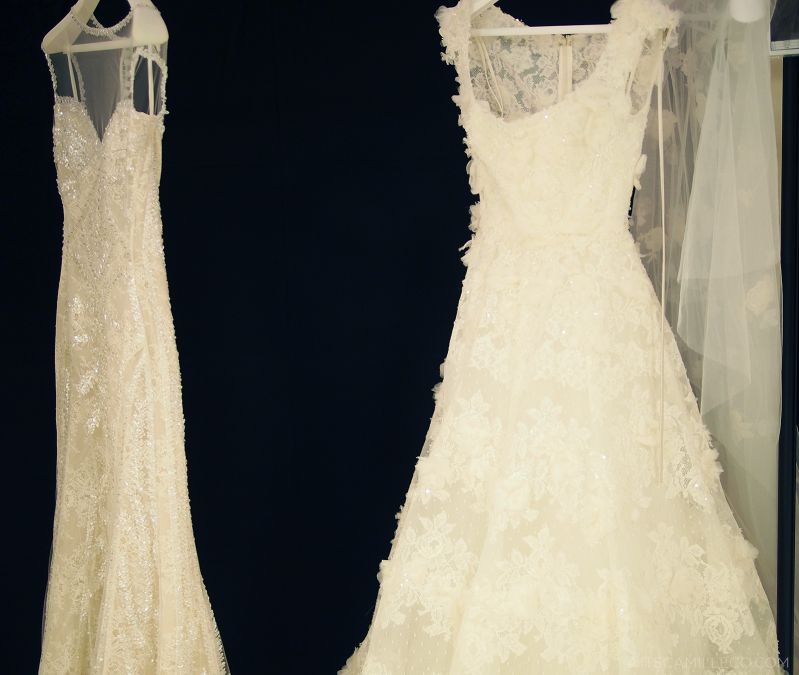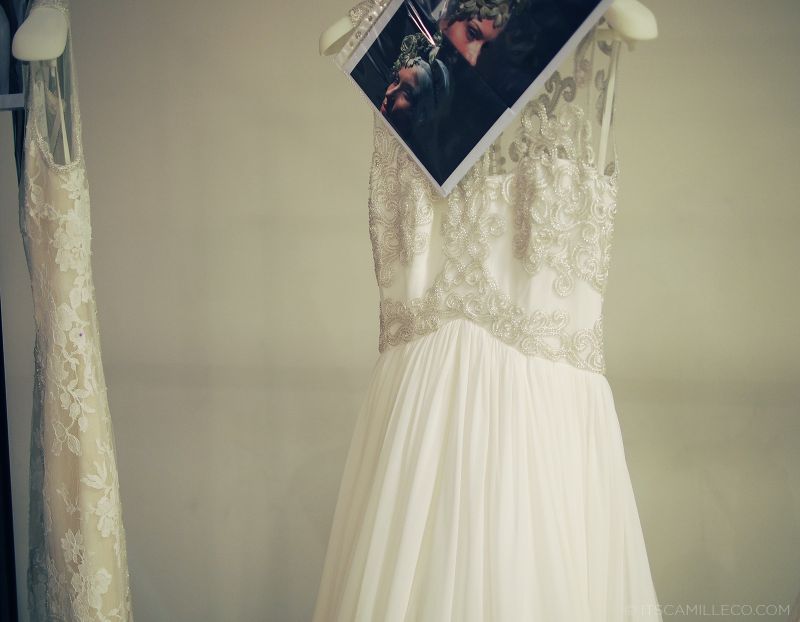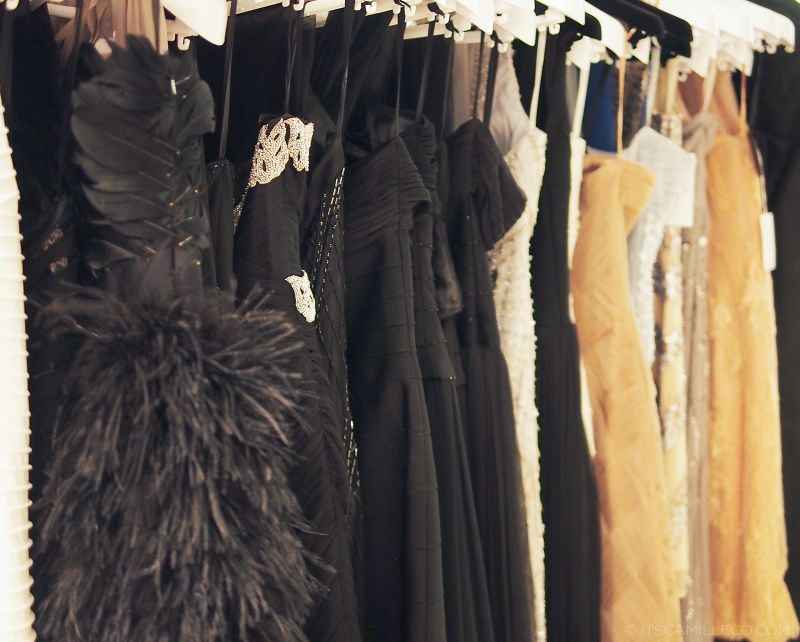 So there you have it! You just got a glimpse of the Pronovias First Love collection which includes pieces by the great Elie Saab. I'll blog about the fashion show itself in the coming days so stay tuned. As I post these photos, I still can't help but gush over these dresses. Literally, works of art. Now I know why Pronovias is the best bridal shop in Spain. It's got everything a bride could ever wish for.
Leaving you with a video of our blogger brunch!