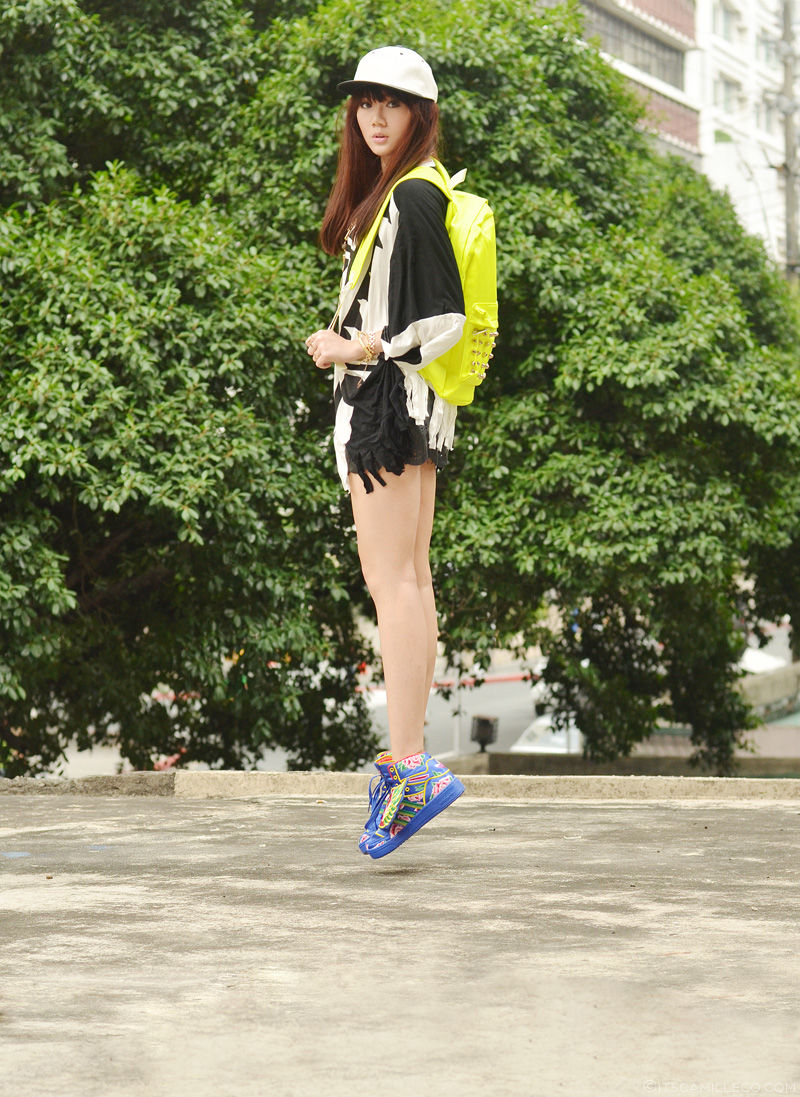 I've got super powers. Don't believe me? Look, I'm levitating! I'm flying without wings! Well, actually, I do have wings… on my sneakers! I first saw this pair of Jeremy Scott sneakers on a magazine and I knew I just had to have them. Don't you worry. You won't see me sporting Jeremy Scott sneakers that have stuff toys on them. These are the more "normal" ones out of all his winged sneakers. I just couldn't resist this pair's eye-catching print so I made it a point to hunt this pair down when I went to Japan last month. My mom was all, "you better make sure you wear those." Oh I will, I WILL! I usually take out the wings though whenever I wear them since the wings are detachable. But for this ensemble, I figured the wings kinda match the look I was going for.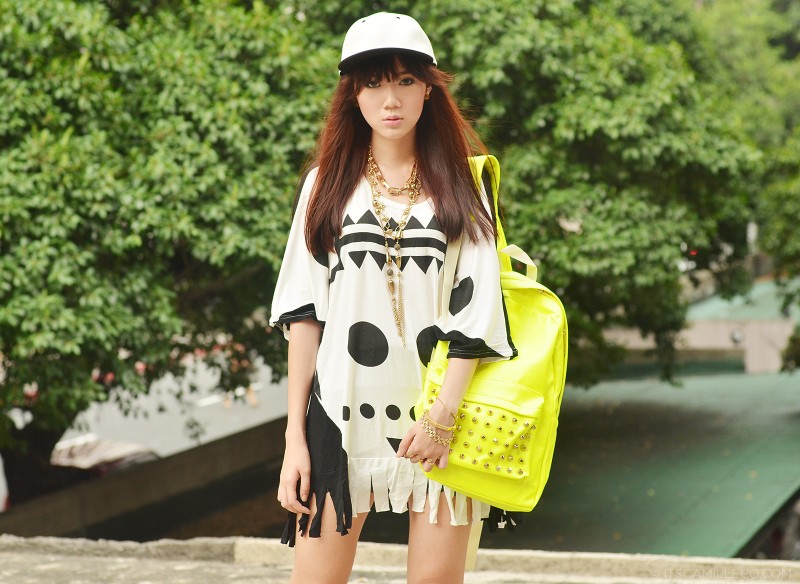 How come when Asians dress this way, people always label it as K-pop but when non-Asians do it, they call it swag or hip hop? Anyway, K-pop or not, I'm a lover and not a hater so like all other styles, I have an appreciation for it. You know me, open to try new styles all the time.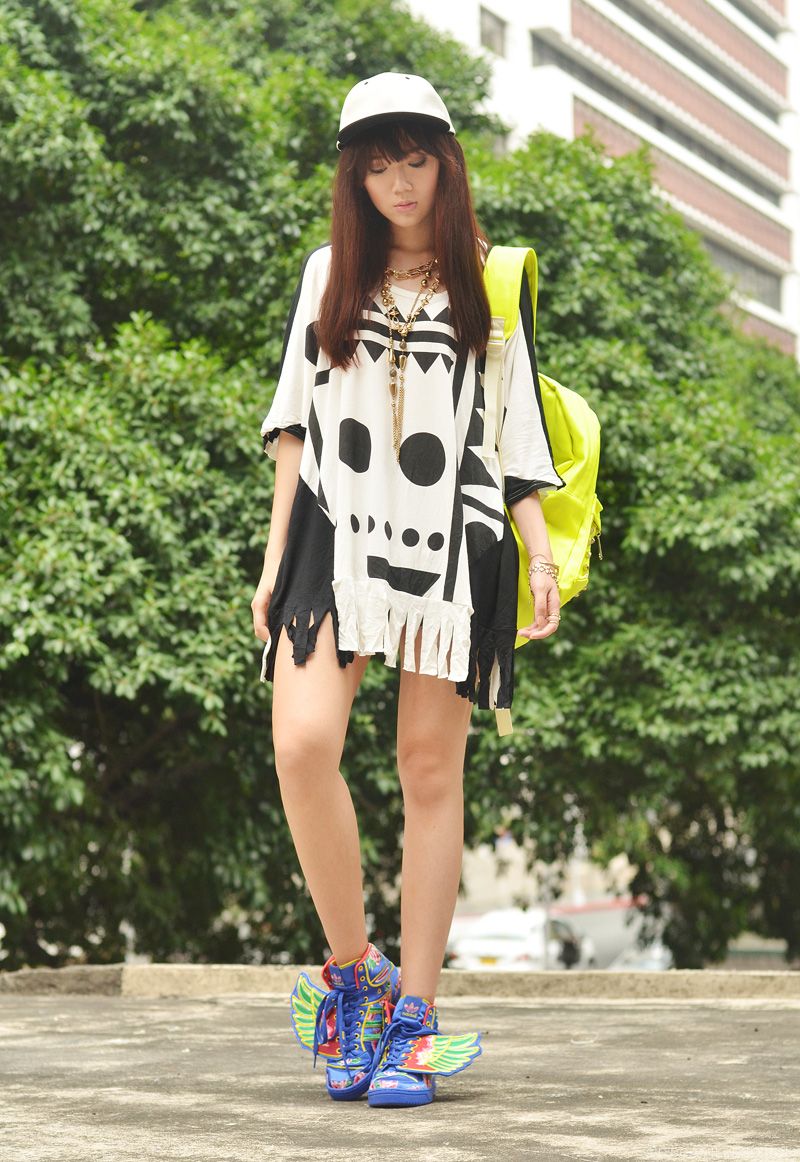 If you haven't noticed, I'm a little addicted to caps lately. And now I find myself searching for cool sneakers more and more. Don't worry. I'm not turning hip hop. LOL! I guess I just want more comfortable footwear options for my travels, without sacrificing style of course. Imagine on your lazy days, you can just wear a shirt dress like this or a plain tank and jeans with printed sneaks and a cap, add a jacket to your look and you're done! Cute as ever!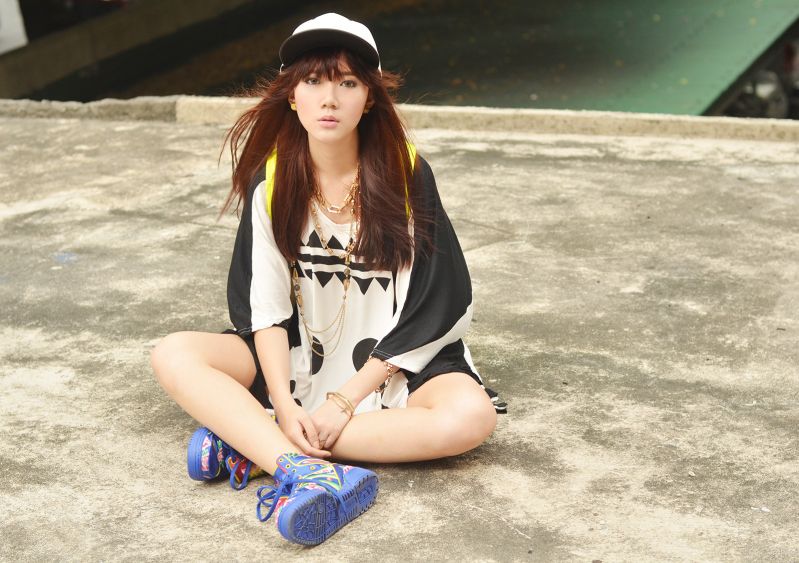 [button link="http://lookbook.nu/look/5055412-Bare-Collection-Gold-Cuff-Flying-Without-Wings" size="small" bg_color="#e5b3b9″ window="yes"]Hype this look at Lookbook.nu here[/button]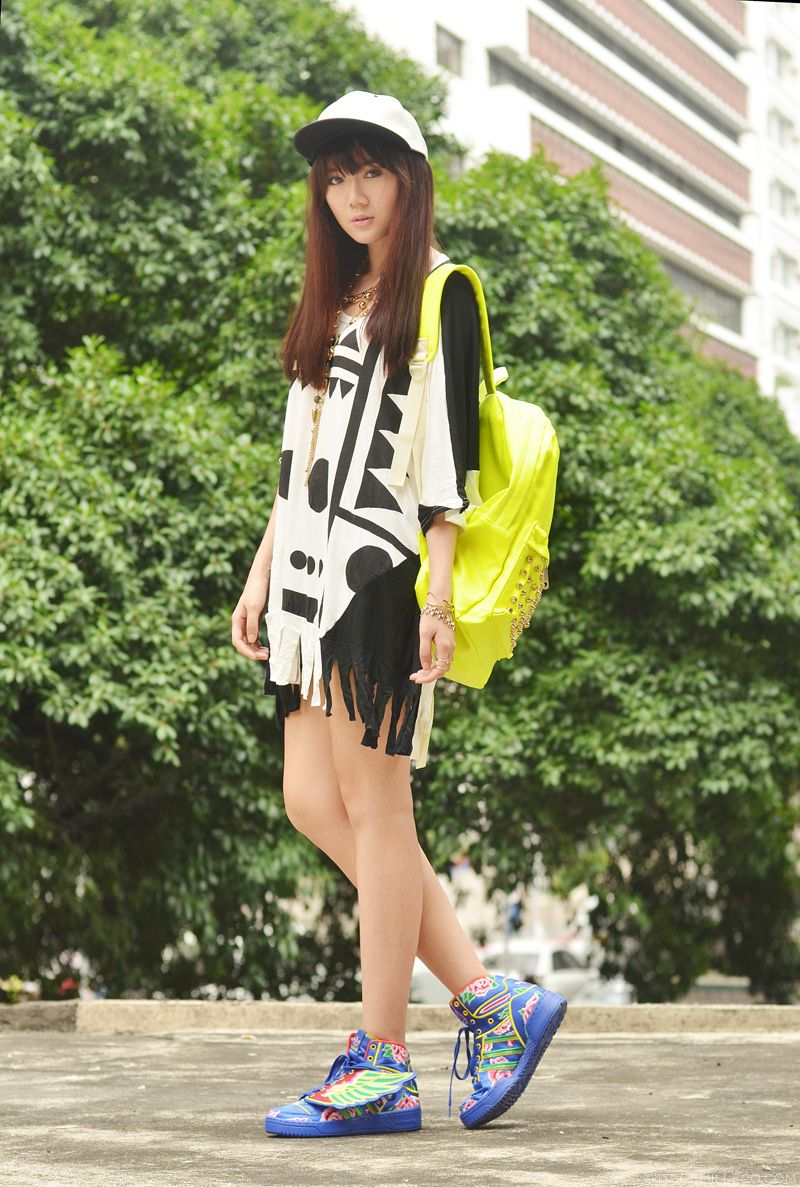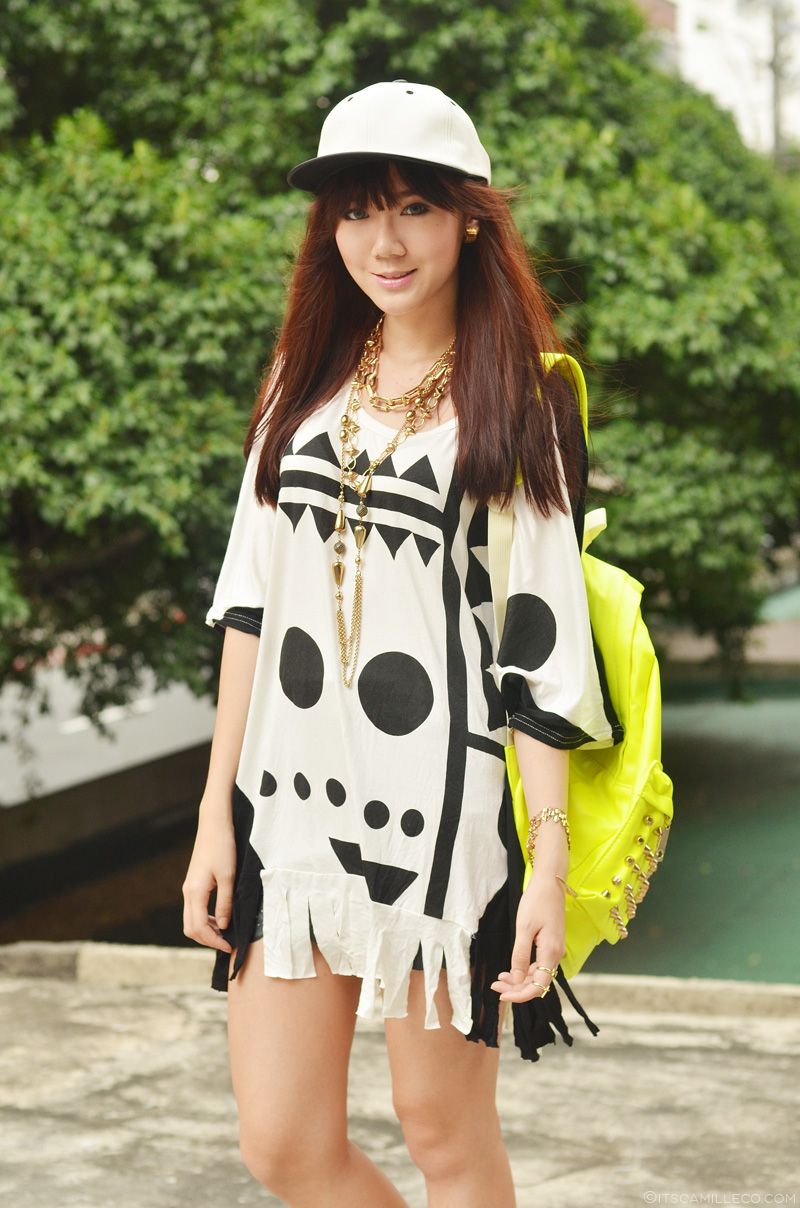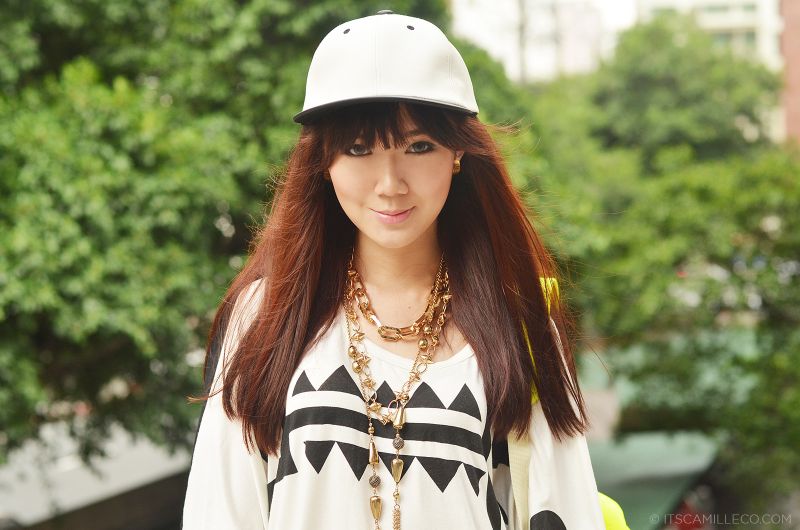 From Shibuya 109 cap
Mango and H&M short necklaces | Thrifted long necklace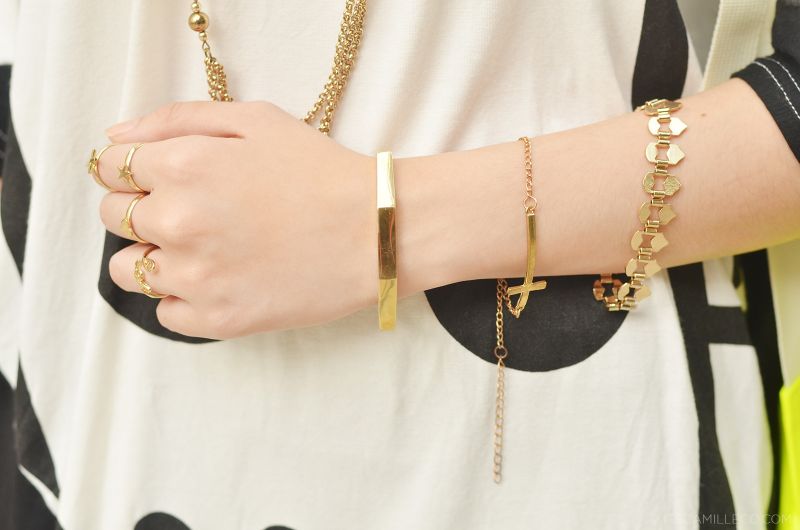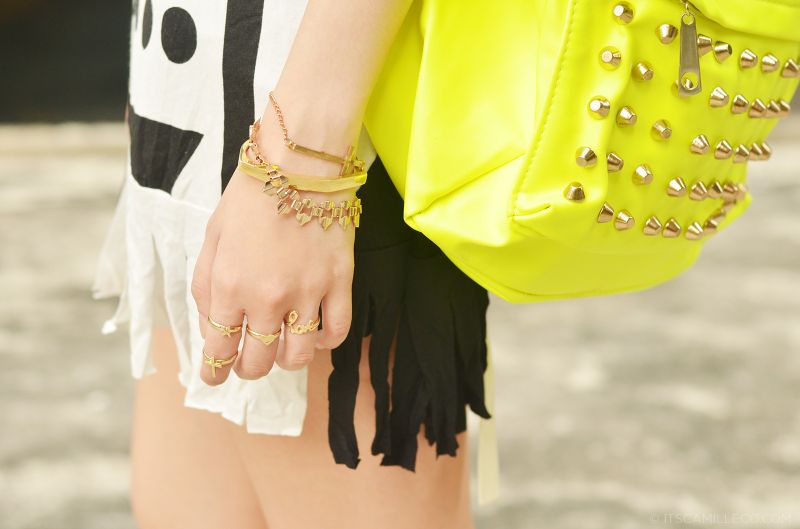 SNS Accessories rings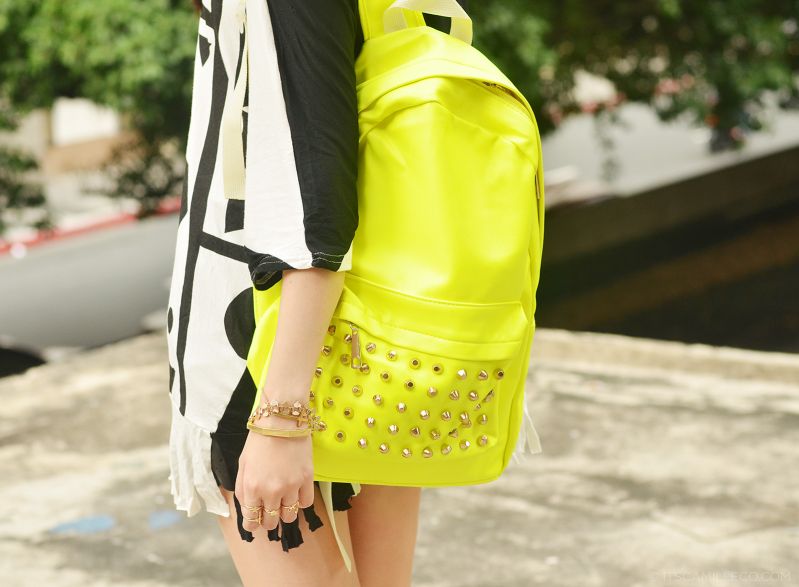 Yhansy backpack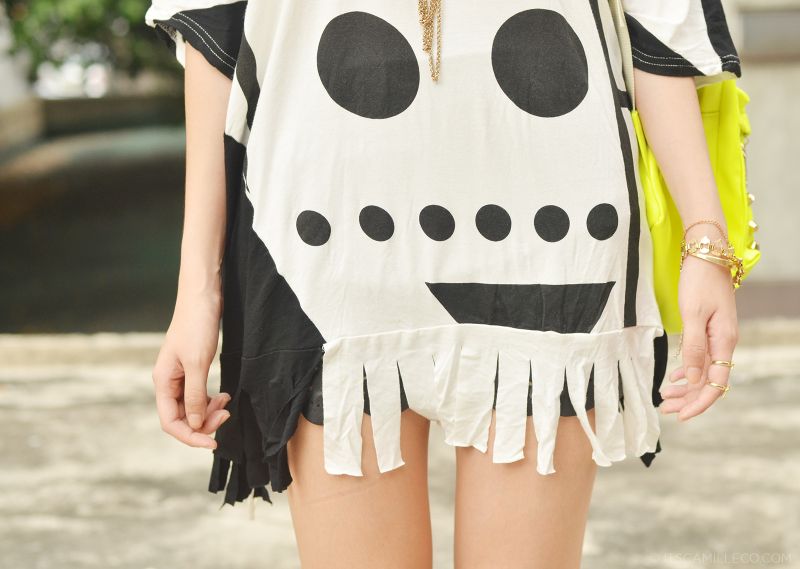 Fantasia shirt dress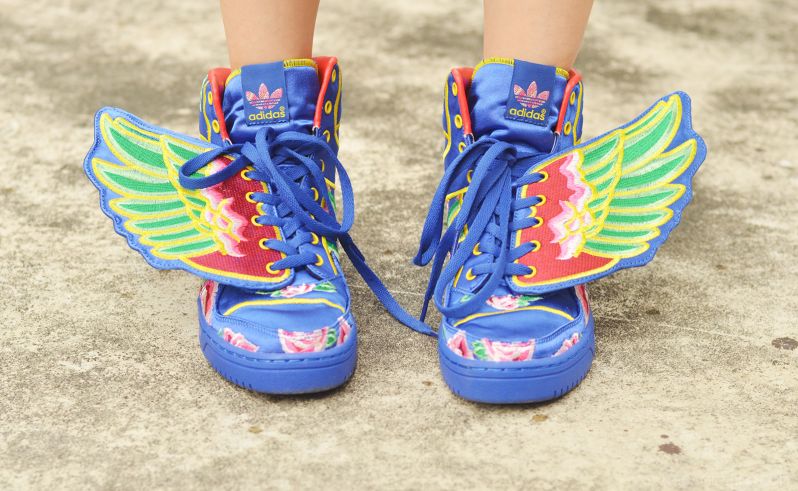 Adidas Originals by Jeremy Scott shoes