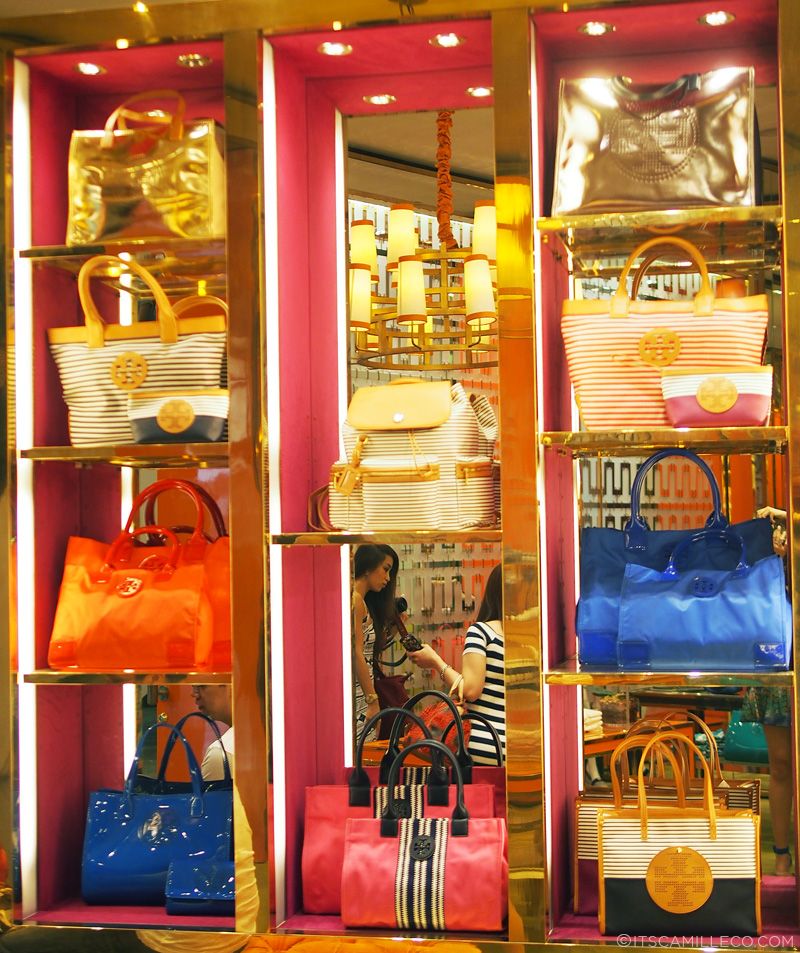 Whenever I see Tory Burch's designs, they make me want to go back to the beach or resort or basically, anywhere out of town. They always have the best pieces to make your travels more stylish and chic. Just look at this shelf of bags, I can already see where I can use these–that nautical bag for a cruise; that backpack for traveling around some exotic place; that black and white bag for around the Caribbean. I can go on and on!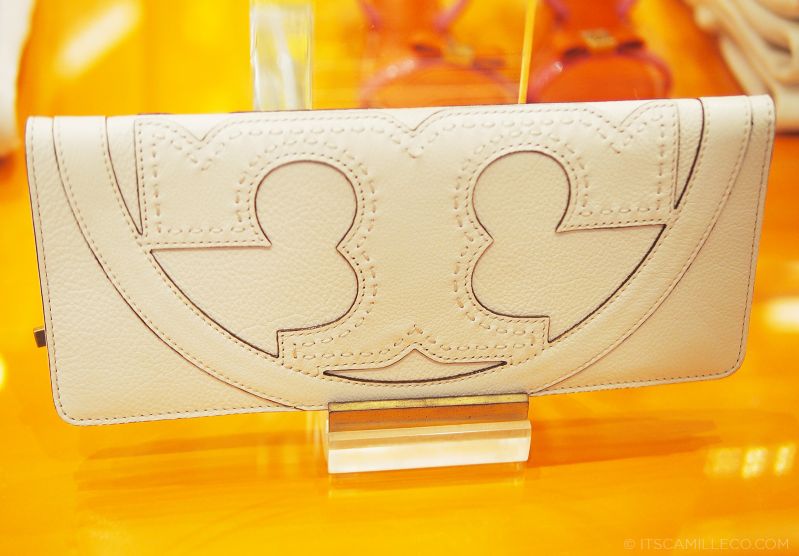 A few weeks back, I actually got invited by the beautiful people of SSI to view Tory Burch's spring summer collection. As usual, it did not disappoint. I fell in love with a lot of pieces and my mind automatically went on vacation mode–but not before ooh-ing and ahh-ing over the collection!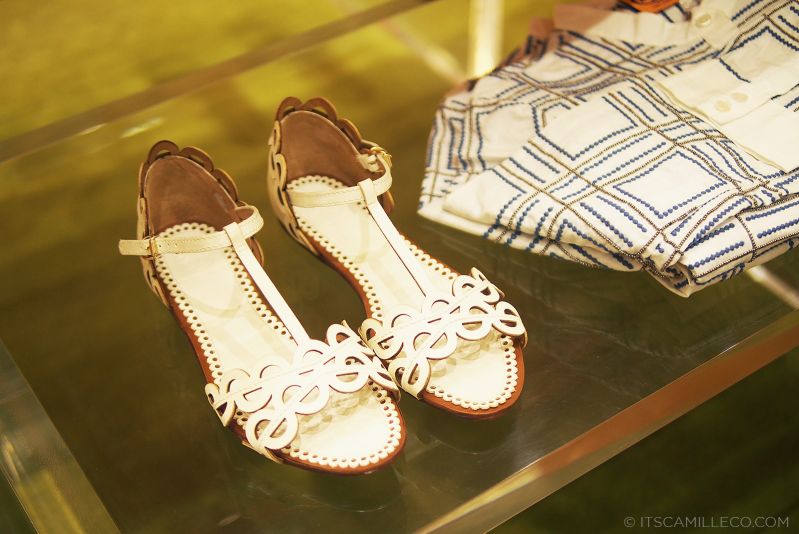 This one definitely got a very long and happy "oooooooooh" from me. LOL! I love white sandals. They're so pleasing to look at and they complement my skin complexion well.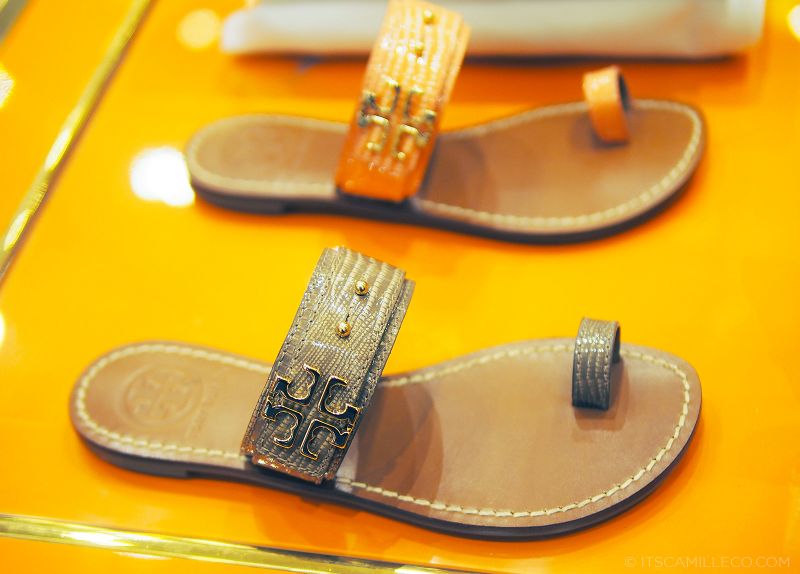 I love these! If you have beautiful feet that can pull these off, I definitely recommend these. Instead of wearing flip flops to the resort, why not wear something classier?
This one is a winner! Hello, there are bows on them. BOWS!!!!!! We all know how much I love bows (if my blog design isn't proof enough, I don't know what is!) They're so feminine and charming, I just had to get them for myself!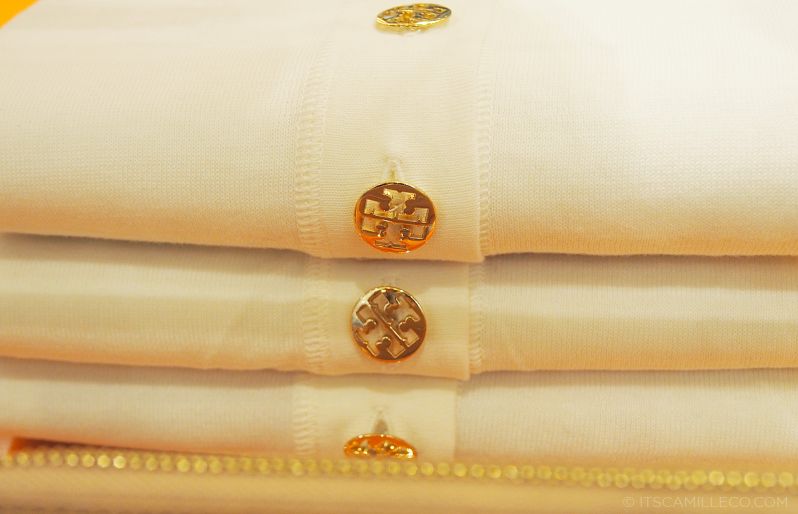 One of the girls from SSI, Eliza, was actually wearing this cardigan when I met her. I couldn't stop staring at it! The gold Tory buttons got me hooked.
Every girl should have a tan-colored bag. The earthy color is so versatile which makes it easy to mix and match with your outfits.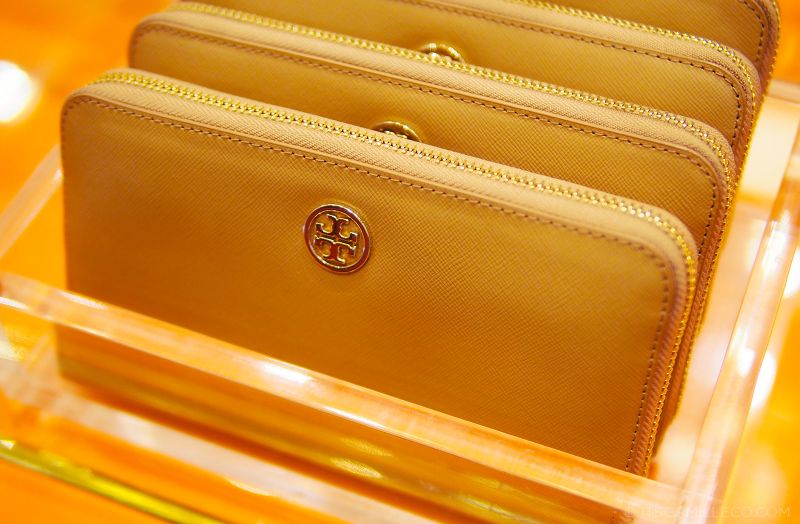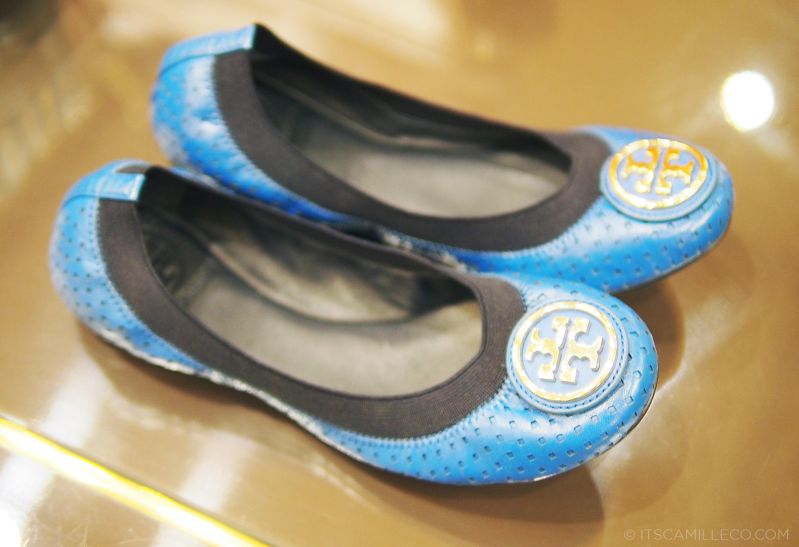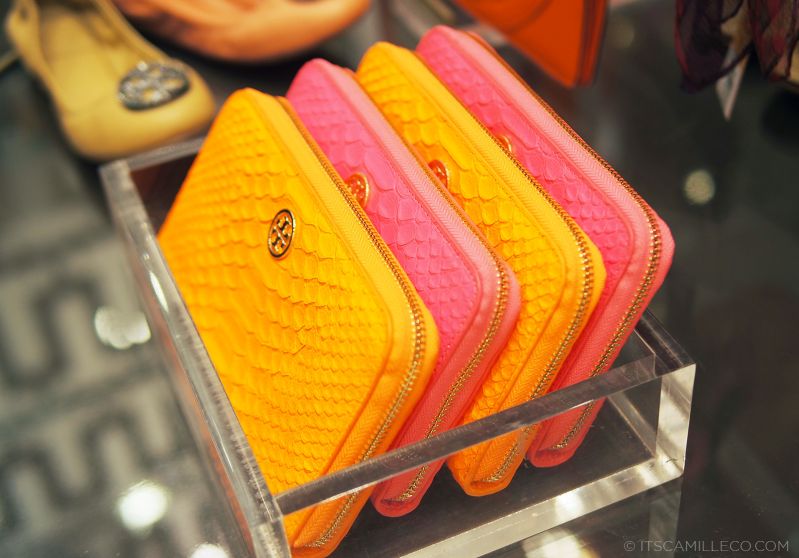 What's summer without yummy colors?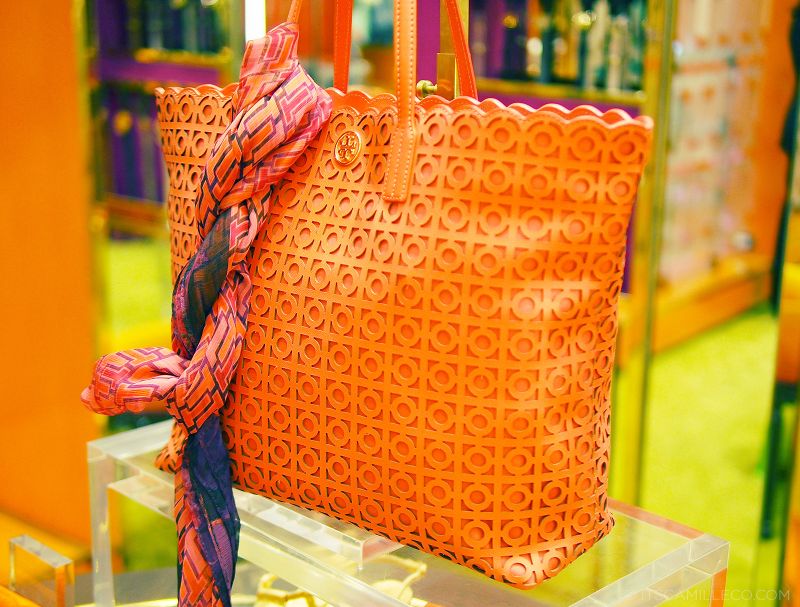 Lookey! Match this bag with the white sandals above and you're ready to greet the sun with a smile!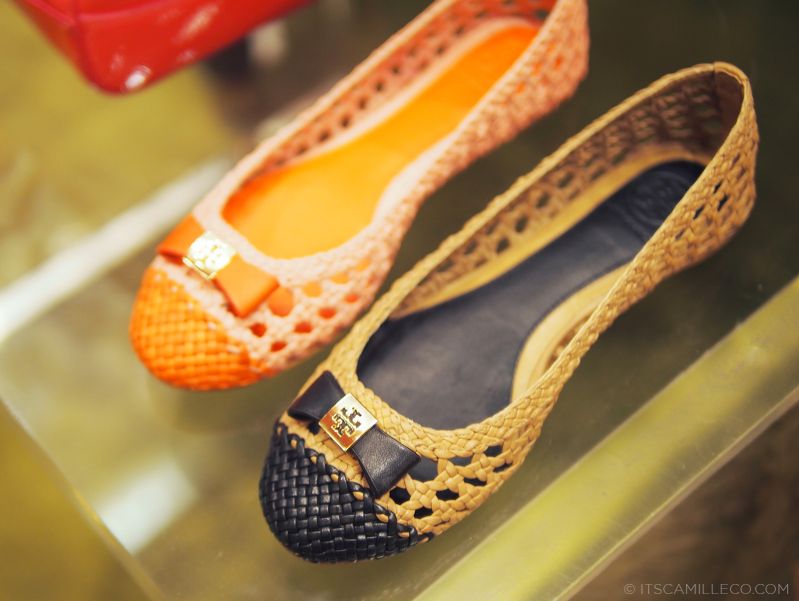 This is one of my favorites as well. I love the bow and weave design that allows some peek-a-boo action on these flats.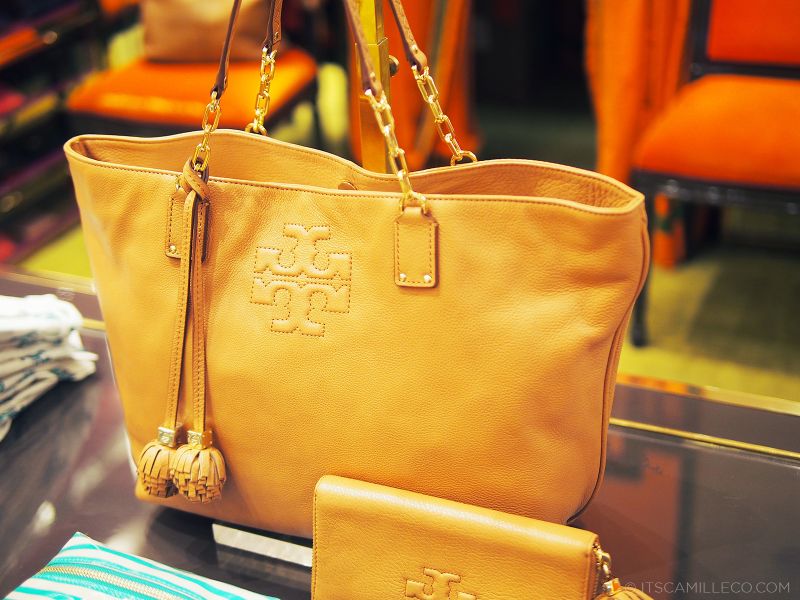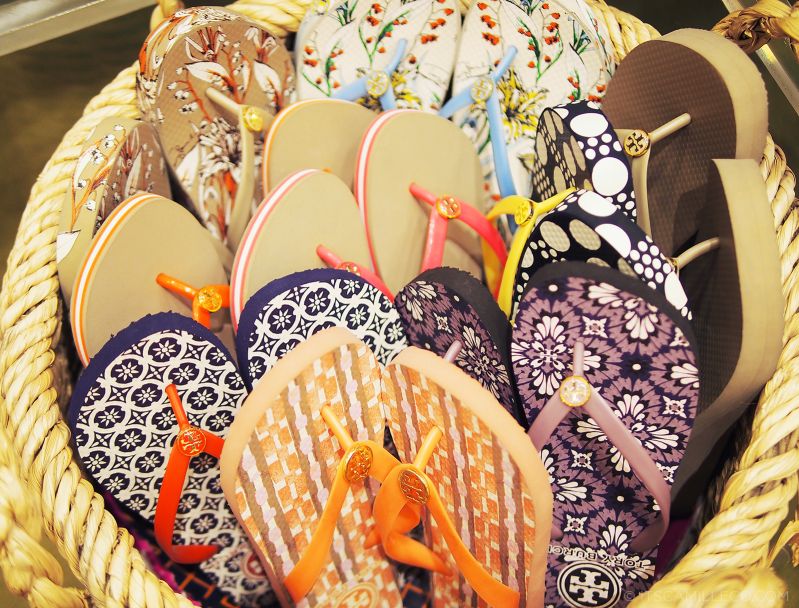 Perfect kits for the beach! I actually have quite a lot of these kits from Tory Burch and use them as vanity kits or toiletry containers when I travel. I'm not really big on the boring old kits and prefer brightly-colored and printed ones. Tory just happens to have the best ones!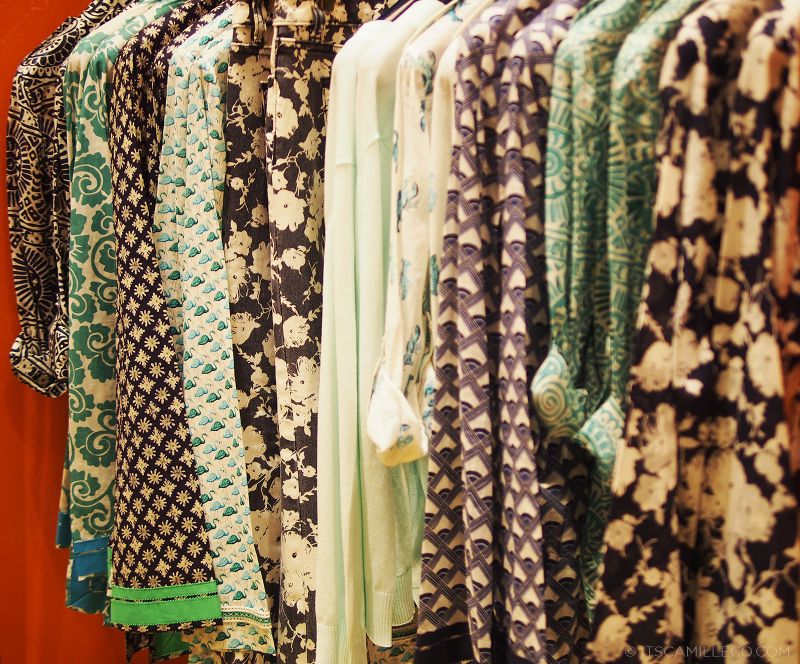 More prints! LOVE!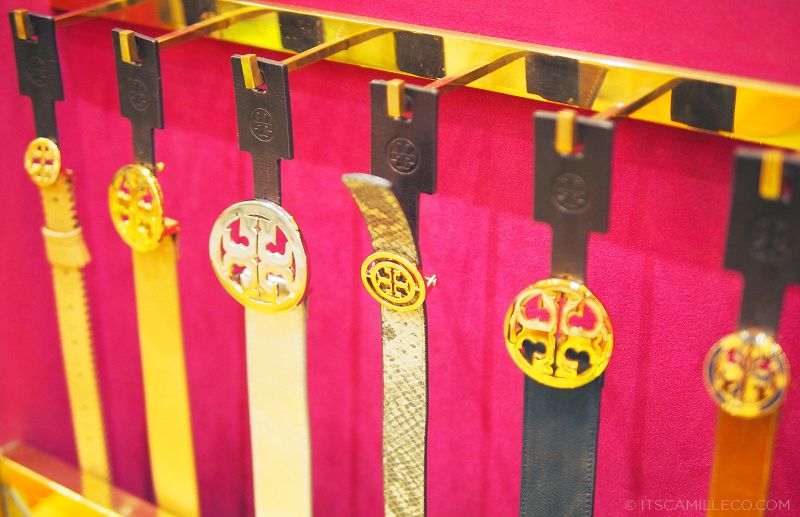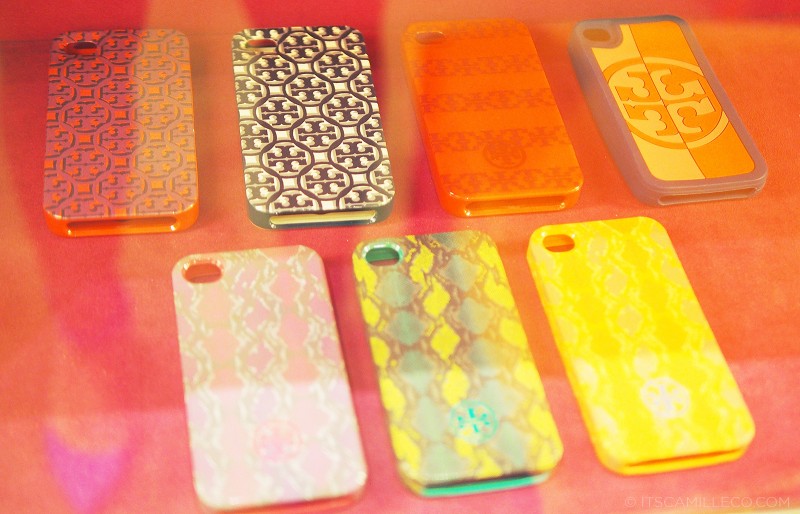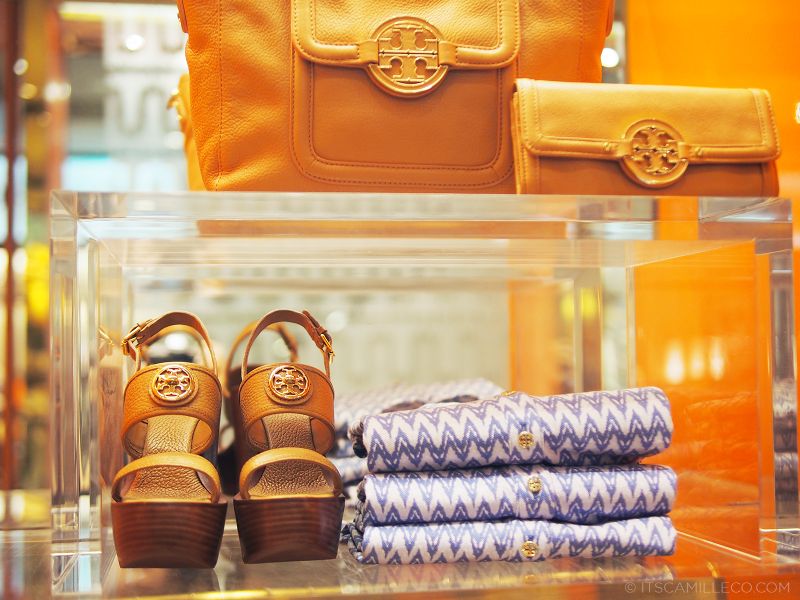 For those who need to be closer to heaven, these wedges are for you.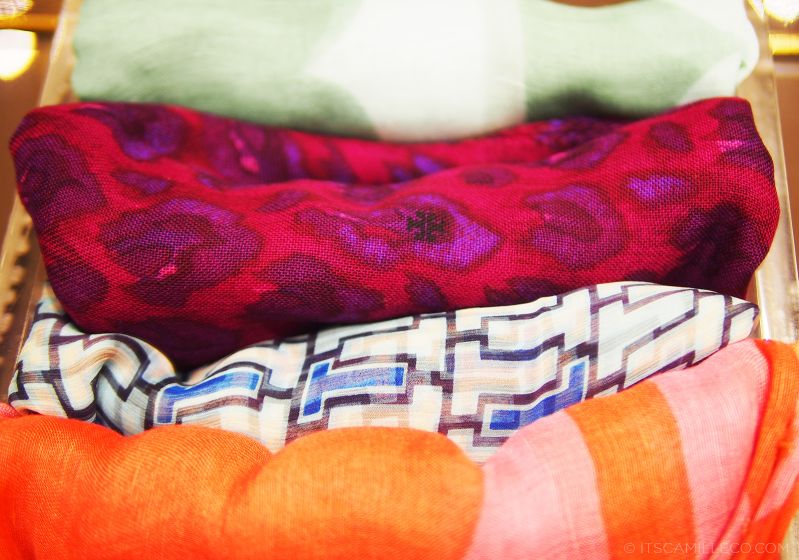 Some bright scarves not only to accessorize your outfit but also your bag. These should always accompany you on your getaways!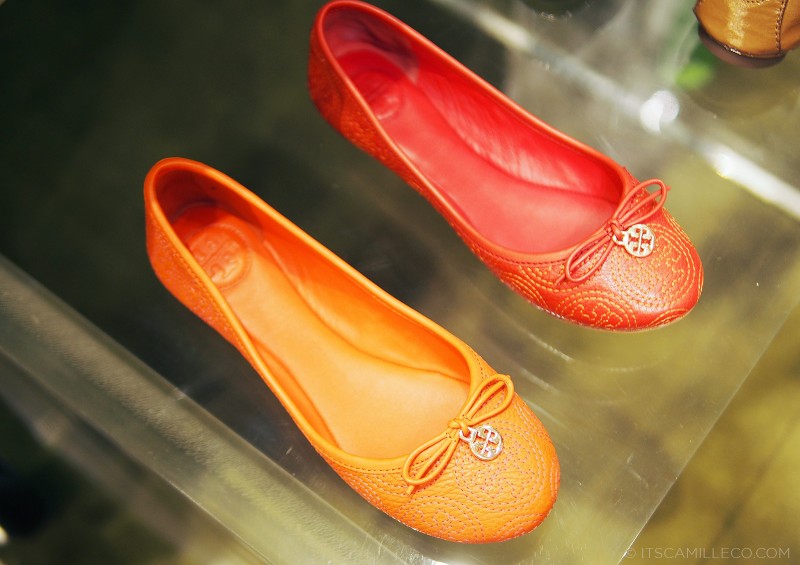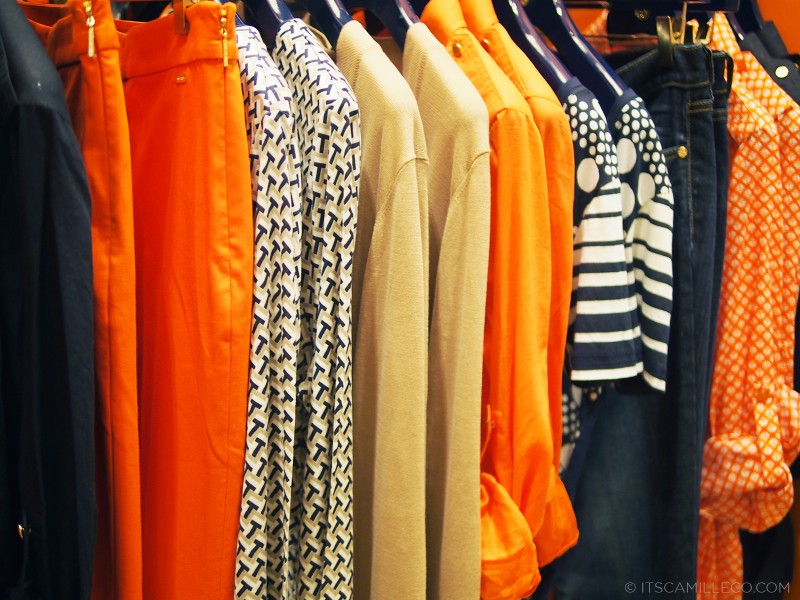 After browsing through Tory Burch's current collection, I just can't help but wonder where Tory gets all her inspiration. The girls from SSI told us Tory actually gets them from her travels. In fact, if you visit the Tory Burch website, there's a blog section there where she shares all these and more. She even has this section called city guides where she recommends where to go in every city. Manila has one! Needless to say, I'm hooked. I've been visiting her blog every now and then and I must say, she's so worldly and classy, and not to mention, gorgeous! She makes me fall in love with her brand all the more!
Tory Burch is available at Greenbelt 5.