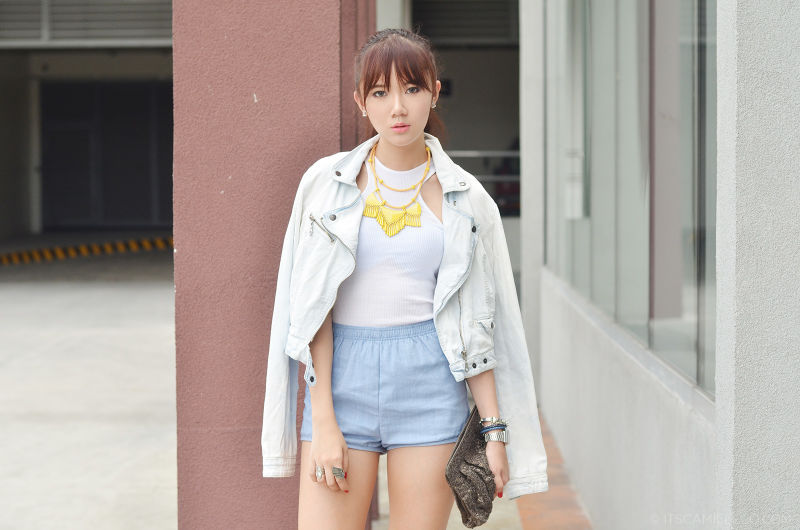 I dread the day when I won't be able to wear outfits like this. Whether we care to admit it or not, certain styles have an expiry date. It's the reality we have to face as we get older. We can't just wear whatever we want. We have to make sure it's suitable for our age. Imagine me wearing this in my 50s. The horror. I might give youngsters nightmares even!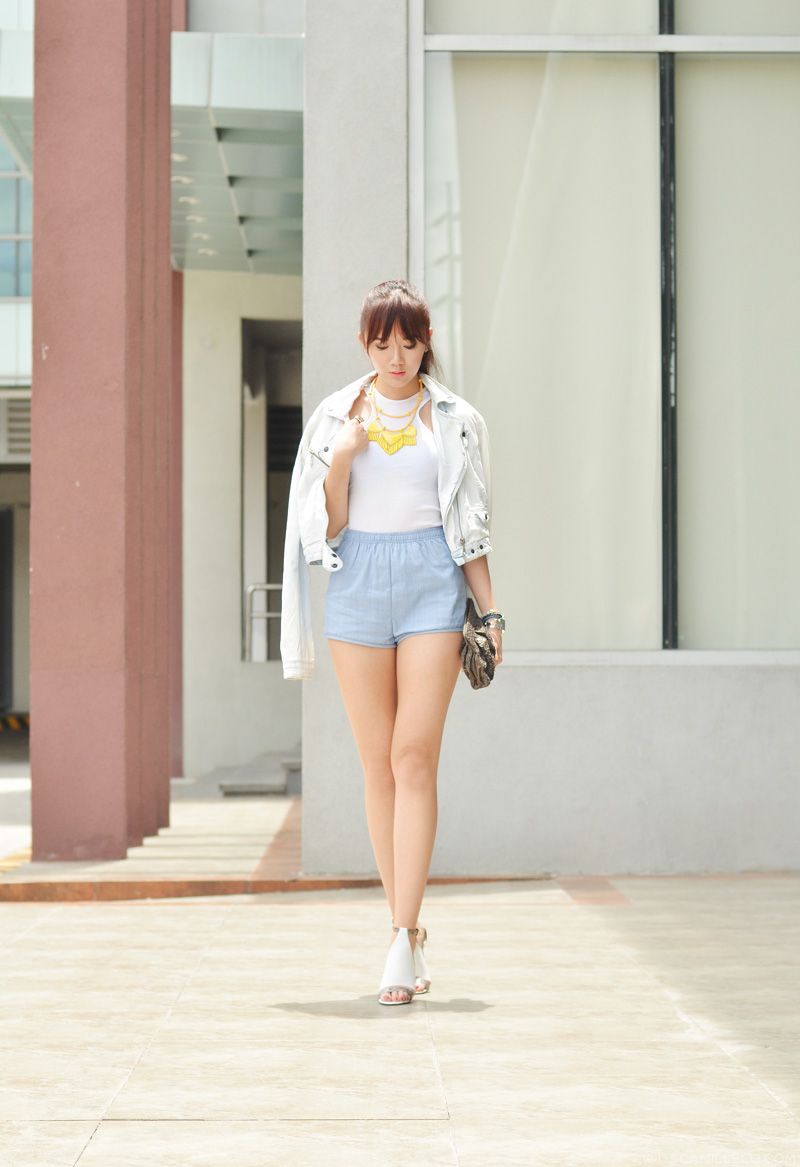 This is why I'm making the most out of my 20s. While I'm still young and able to get away with it, I make it a point to play around with different styles and cuts as much as I can–before my skin starts to sag and my hips grow wider than Beyonce, Kim and Shakira's hips combined. (Those hips don't lie!)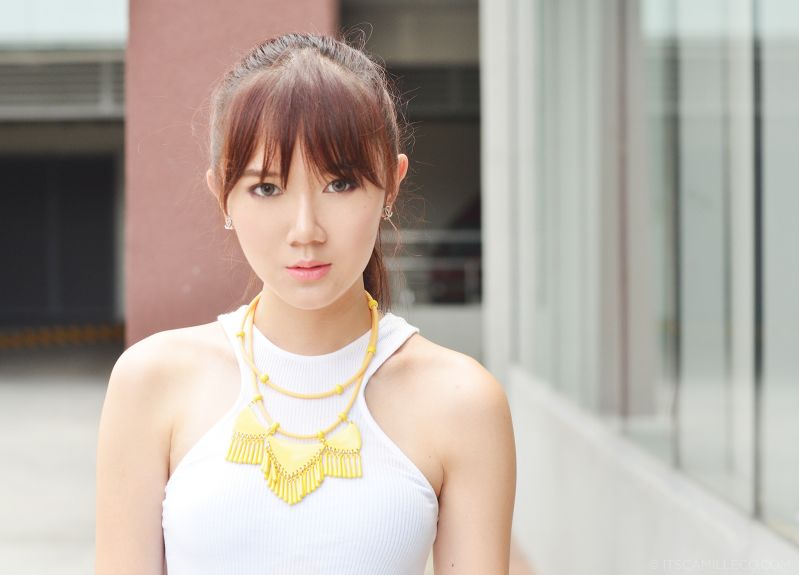 But in order to truly pull off the trickiest styles and cuts, every girl knows a big part of this lies on the type of underwear you wear. You have to wear the right kind of bra and panty. Take my outfit for example. Imagine the eyesore I'd cause you if my bra straps were visible. What do you think am I wearing underneath? A strapless bra? Stick-ons?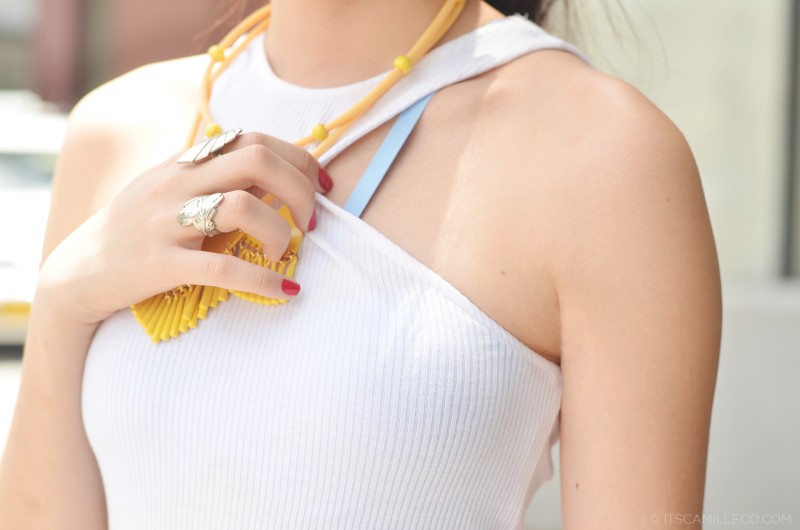 No sir! My bra has straps on! I find this so cool because we all know I'm lacking in the boobs department, so straps are my security blanket. I can move around freely without having to worry about my bra falling off. LOL! (Well, that's an exaggeration. I'm not THAT lacking, but you get what I mean.) This bra is actually one of Wacoal's new arrivals. It's a multi-way bra that can be worn conventionally, as a halter, asymmetric or strapless. Can't quite picture it? Visit this link to see for yourself.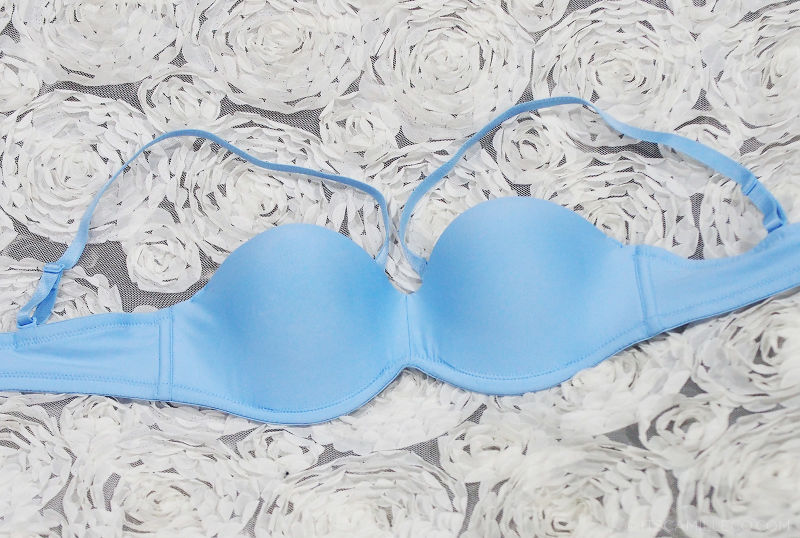 It's such a versatile bra, perfect for girls like me who like wearing various kinds of tops.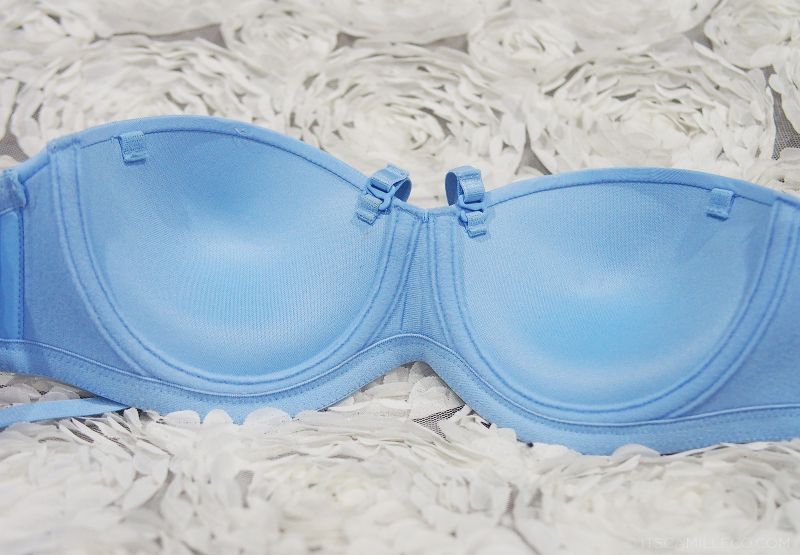 See where the difference lies? With so many loops to insert your bra straps' hooks in, you can play around with different styles.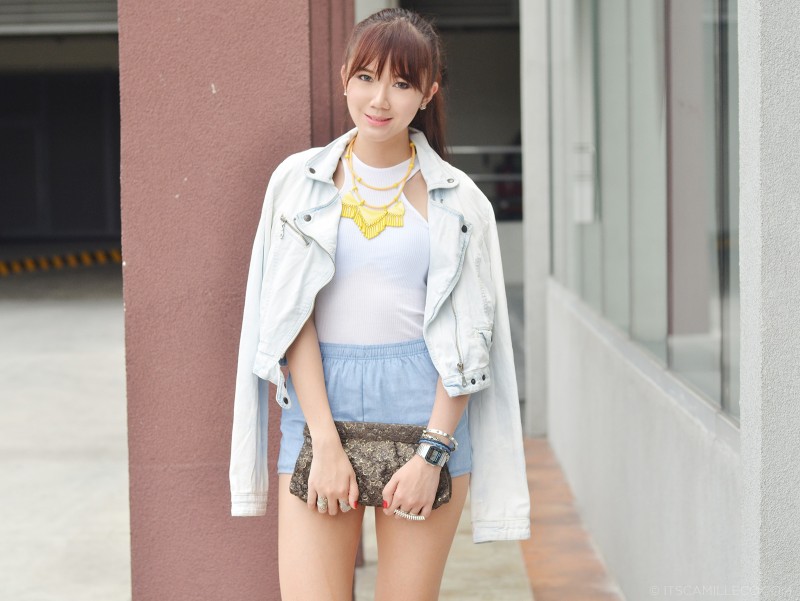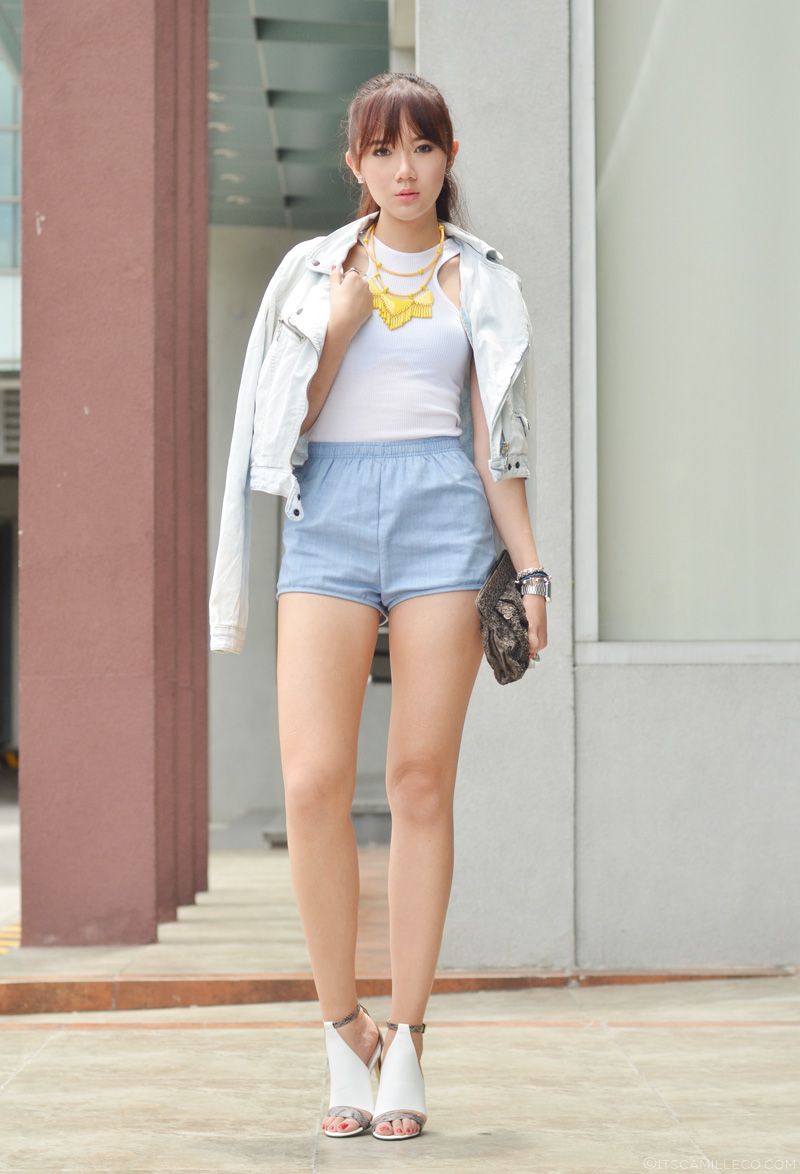 [button link="http://lookbook.nu/look/4996586″ size="small" bg_color="#e5b3b9″ window="yes"]Hype this look at Lookbook.nu here[/button]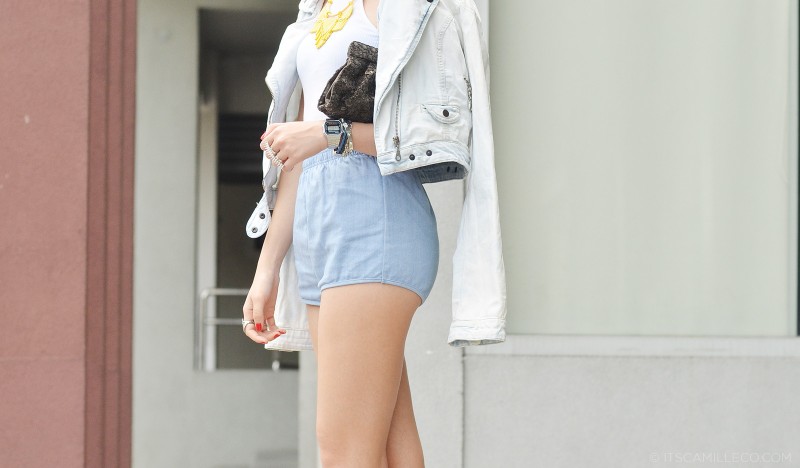 Emoda shorts
A.k.a my favorite shorts of the moment! These shorts remind me of retro basketball shorts, which is the reason why I got so inspired to dress all sporty. I need more loose shorts like these that don't fly away from my butt! LOL! Don't you just hate those kinds of shorts? The type that when you have them on, you can actually feel the wind going up your behind because they're so loose around the hem? HATE! Thank God for these shorts.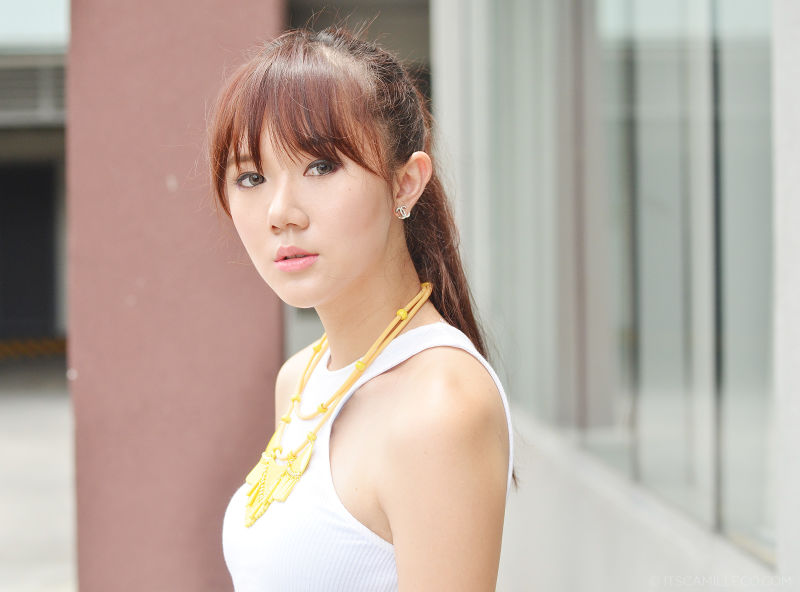 Chanel earrings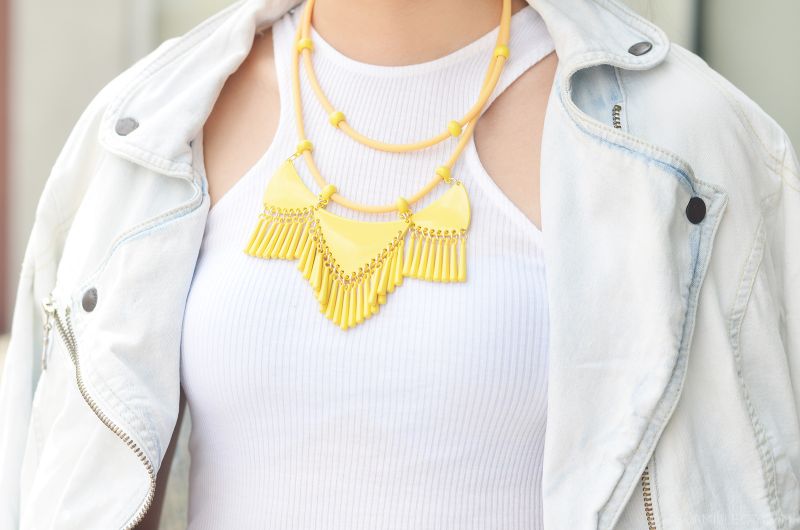 Yhansy necklace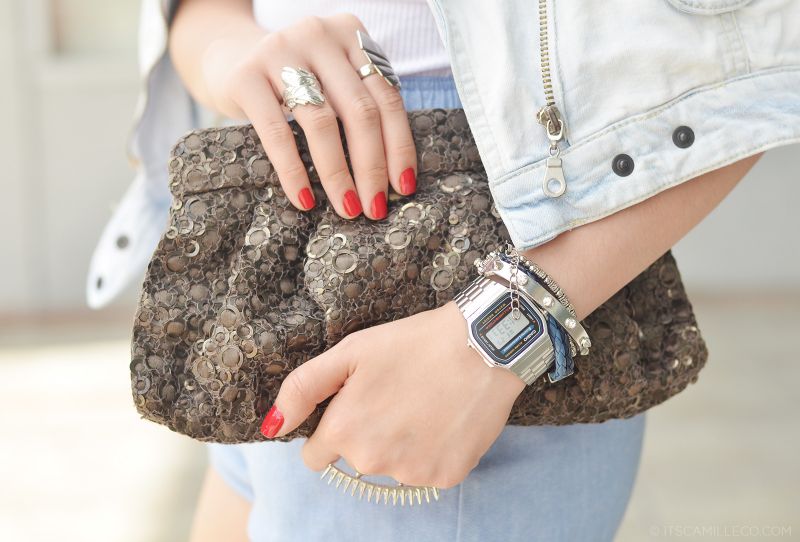 Club Monaco clutch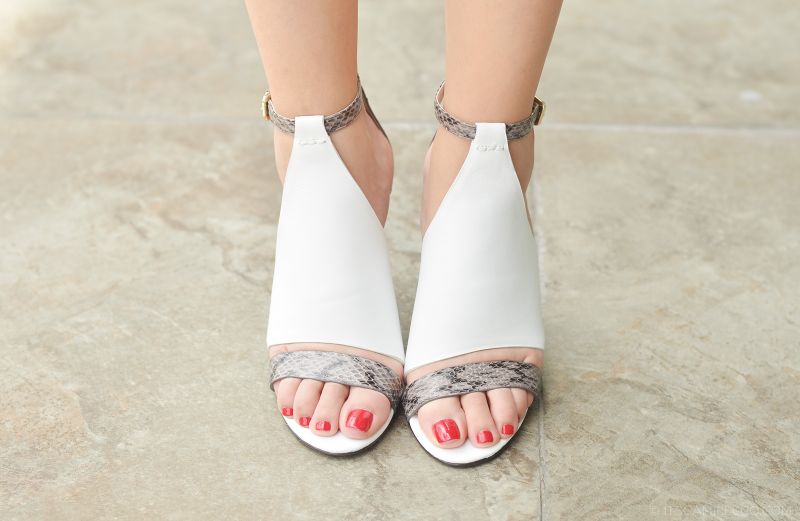 Theory heels