I'm on a roll! From one fashion show to another, I'm taking a break from posting about the rest of my Euro trip to give you a little taste of what I went to Tokyo for, a few weeks back.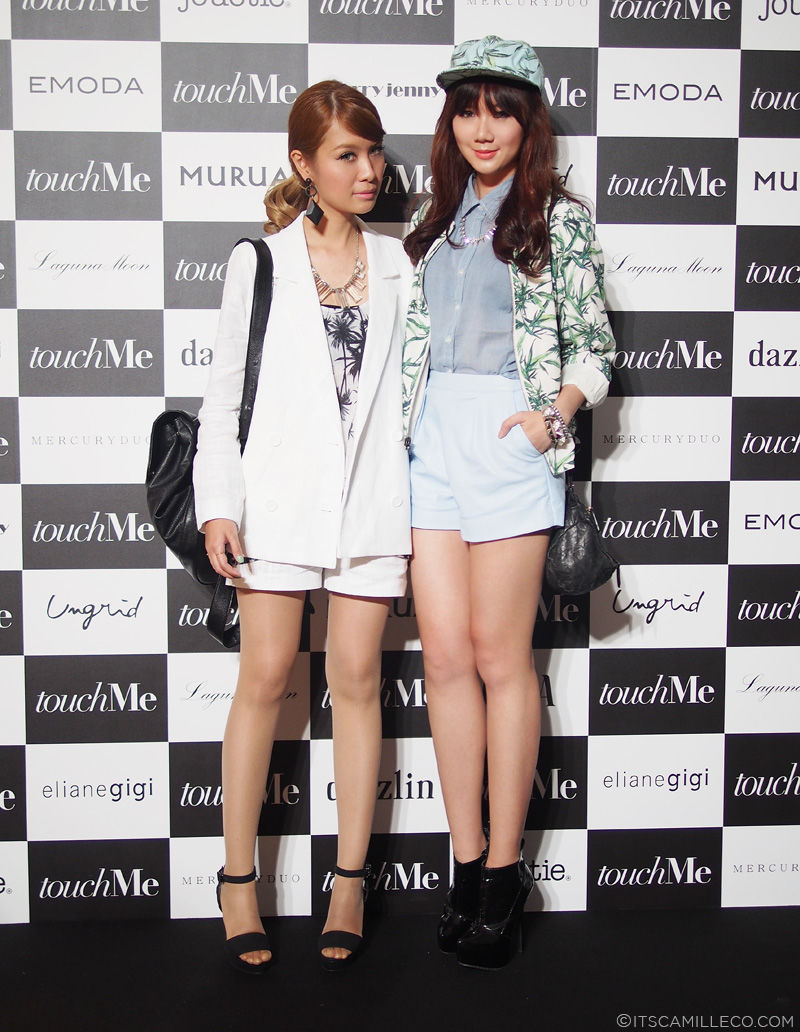 Gasp! Is that a photo of not just one, but two Pinay bloggers at a foreign event?! Yessir! I can not begin to explain just  how ecstatic Tricia and I felt when we learned we were getting flown into Tokyo for Japanese brand, EMODA's TouchMe fashion show. We were geeking out like crazy! Finally, someone from my hometown to share the experience with. And who better to share this experience with than Tricia. She knows Japanese fashion like the back of her hand! It's surreal to see us both here. We walked the black (not red, LOL) carper together, had our photos taken by the official photographers and sat next to each other on the front row.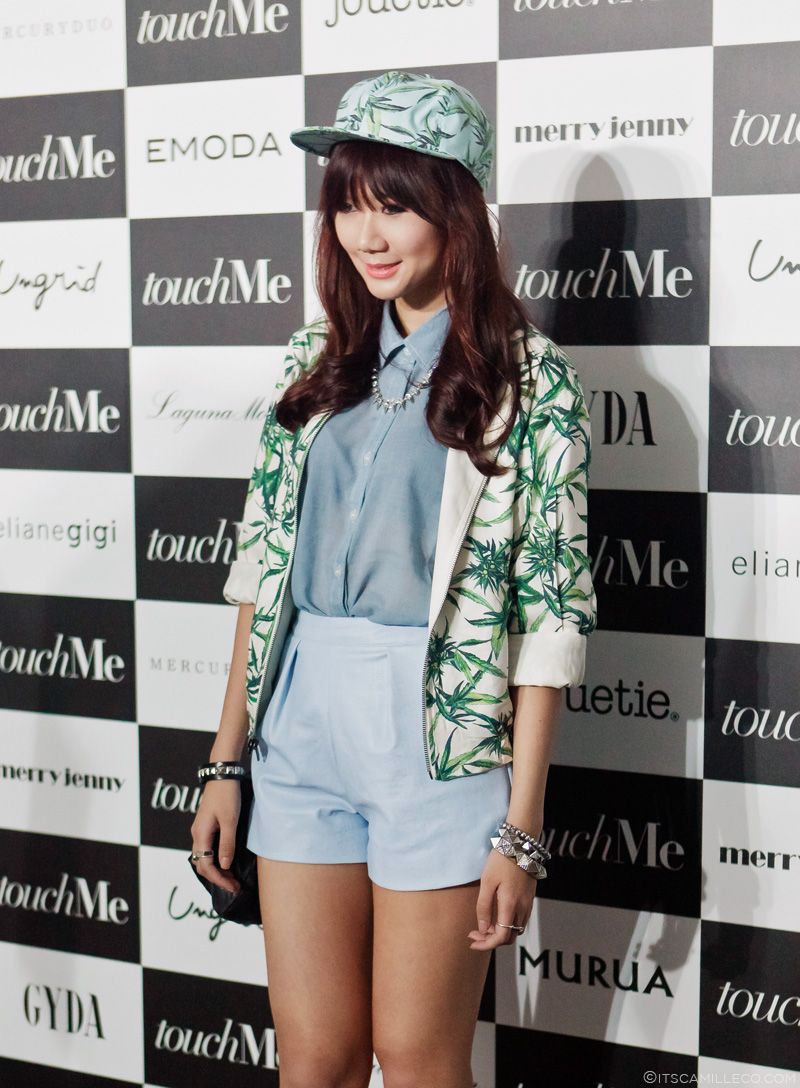 (Photo courtesy of Tricia)
Shucks. I'm still geeking out!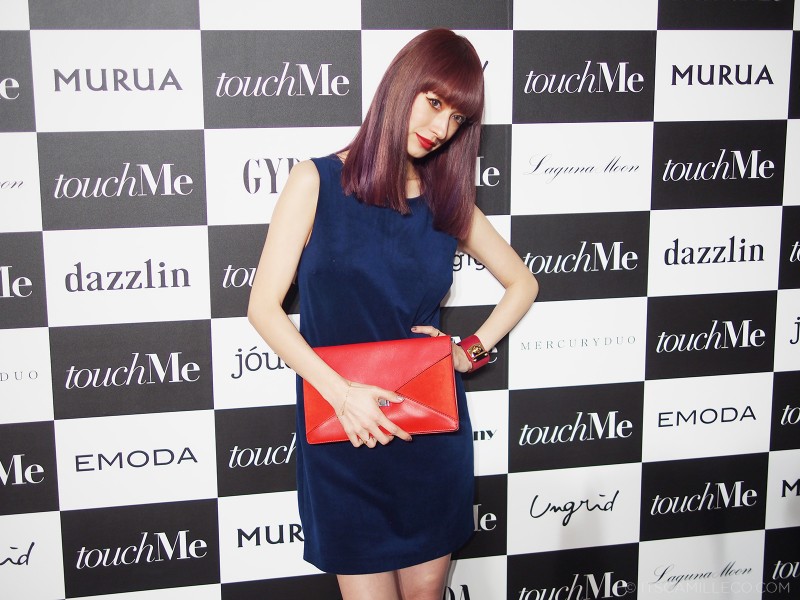 Anyway, I'm sure you all know the brand, EMODA. I've featured it a couple of times already in my older posts. For new readers, let me give you a quick run-through of the brand. EMODA is the brainchild of Ena Matsumoto, one of the top fashion brand producers in Japan. She's the gorgeous lady pictured above. She may look familiar to some of you because she's a popular Japanese model as well. Ena came up with EMODA for stylish young ladies who are into fashion's latest trends. If I were to describe EMODA's style, it's cutting-edge but wearable streetwear. It's the perfect mix of subtle, streamlined and striking. It reminds me of British high street fashion even, except it incorporates Japanese minimalism and flair. Best of both worlds if you ask me. I can go and on in describing EMODA, but there really is no better way of doing it than through the photos below. You know the drill. I try my best to make you feel like you were right there with me at the fashion show. Take a look at the photos below and experience EMODA's TouchMe F/W 2013 fashion show!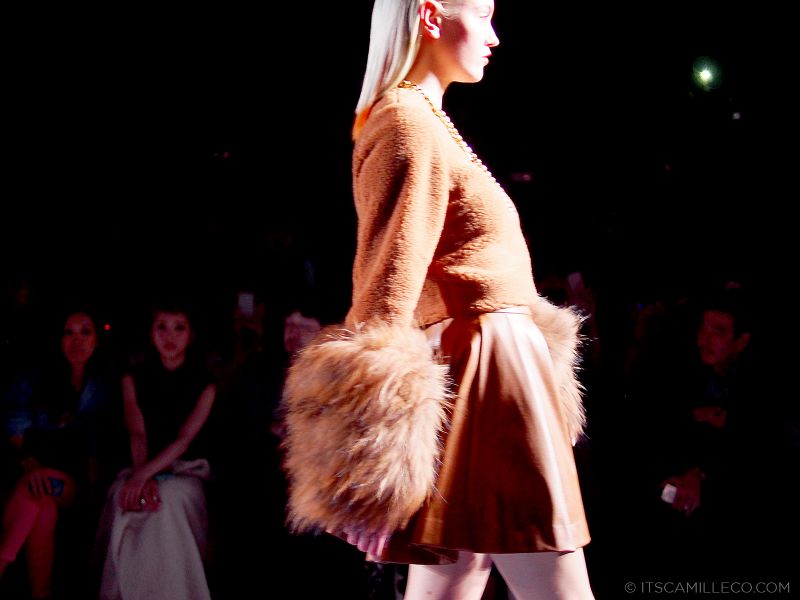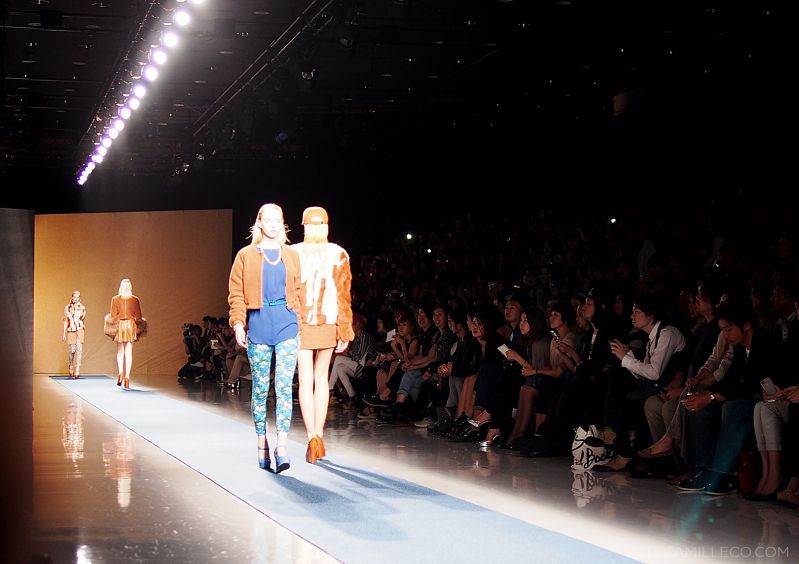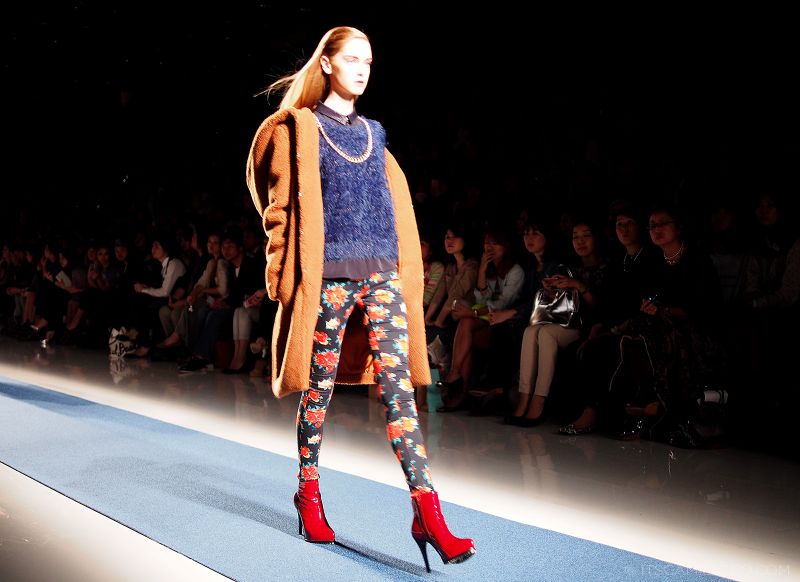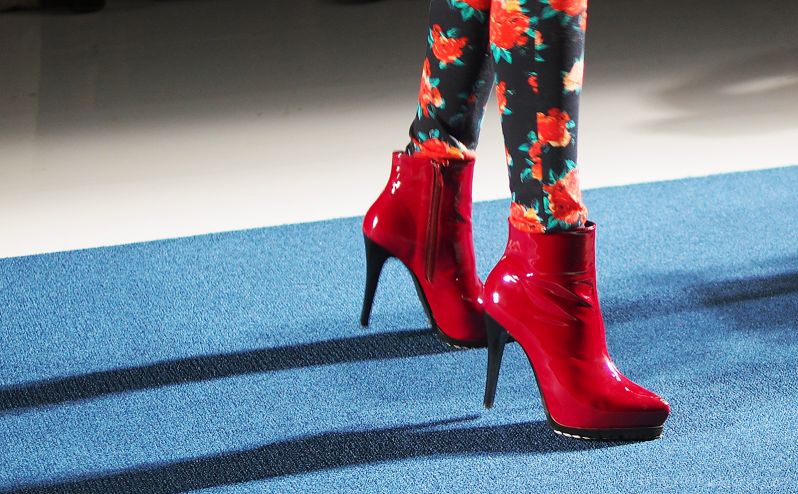 Red hot!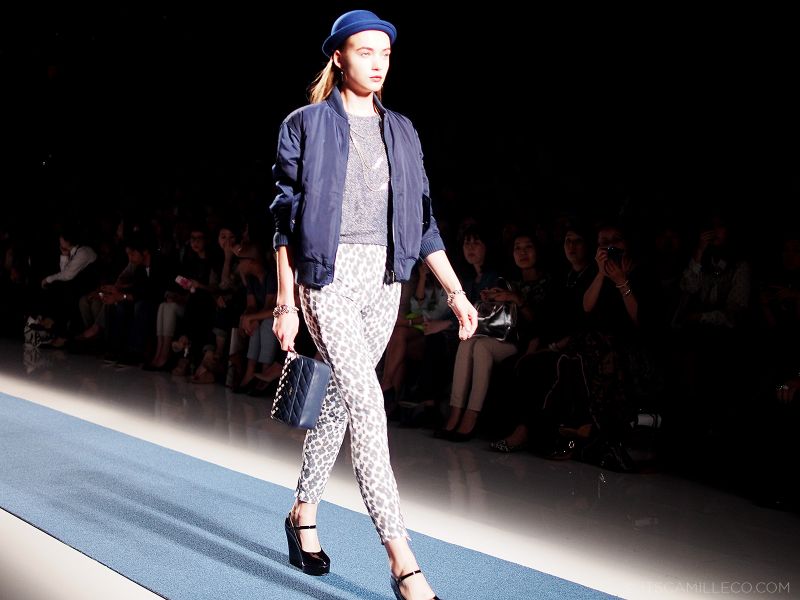 I need that shirt!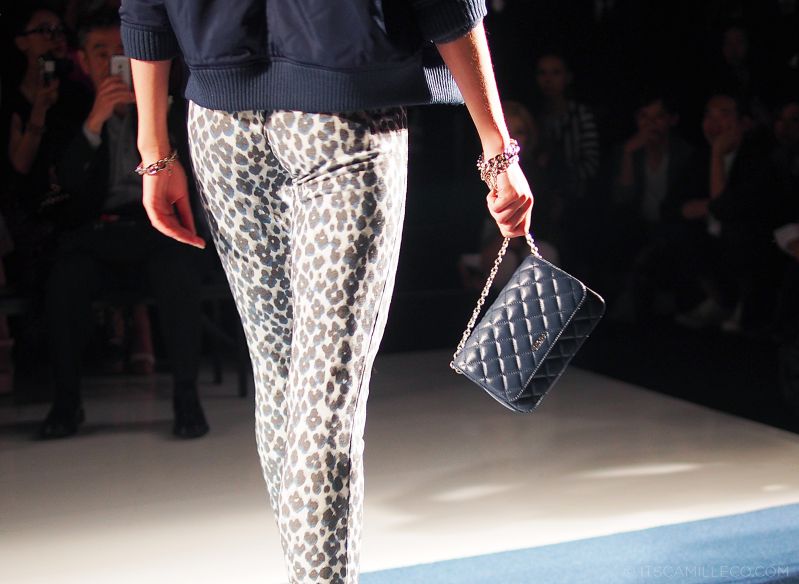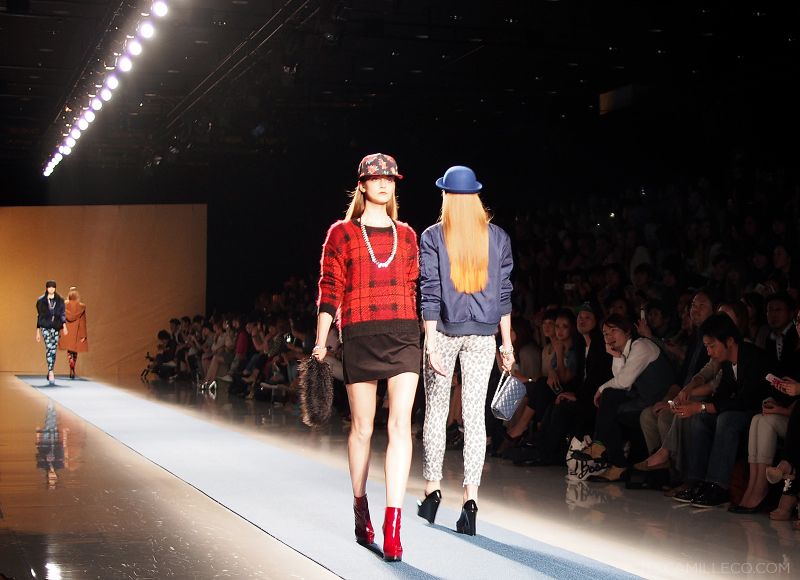 Floral caps, anyone?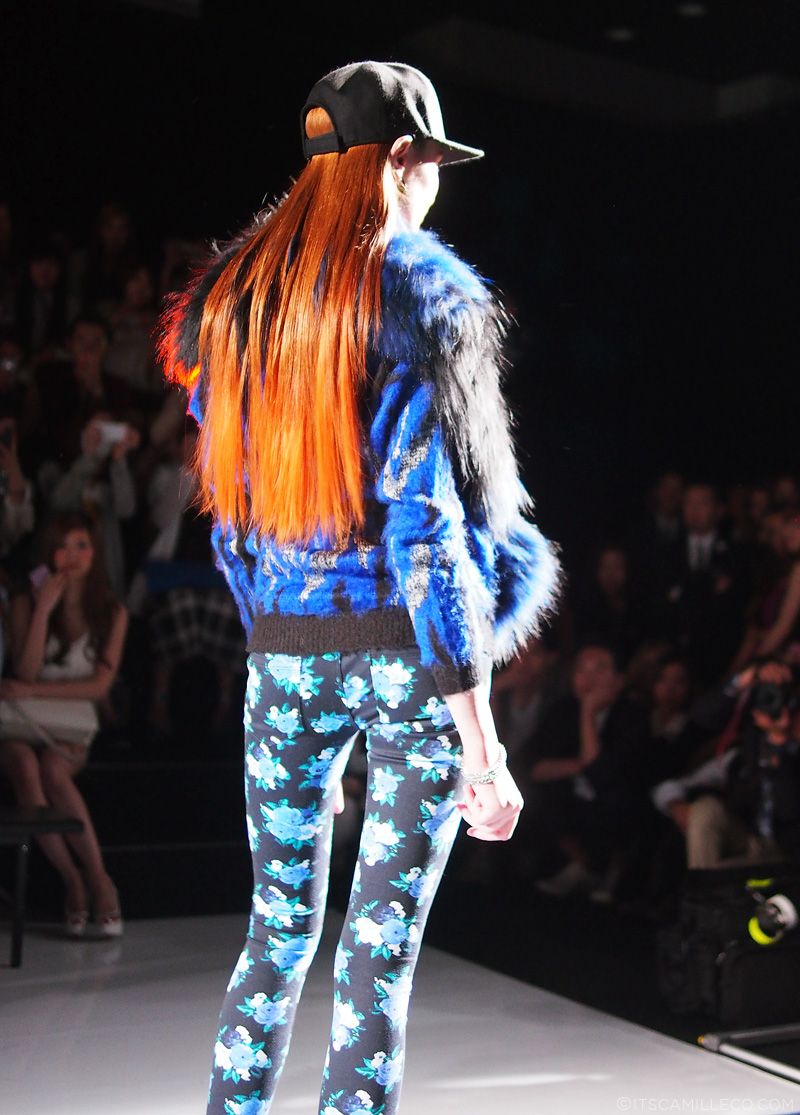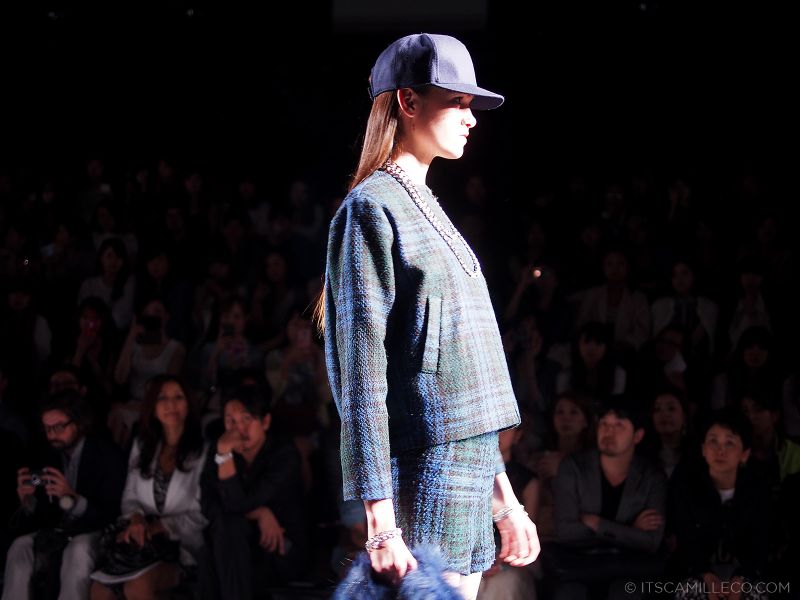 My personal favorite–this tweed suit, hat and fur bag ensemble.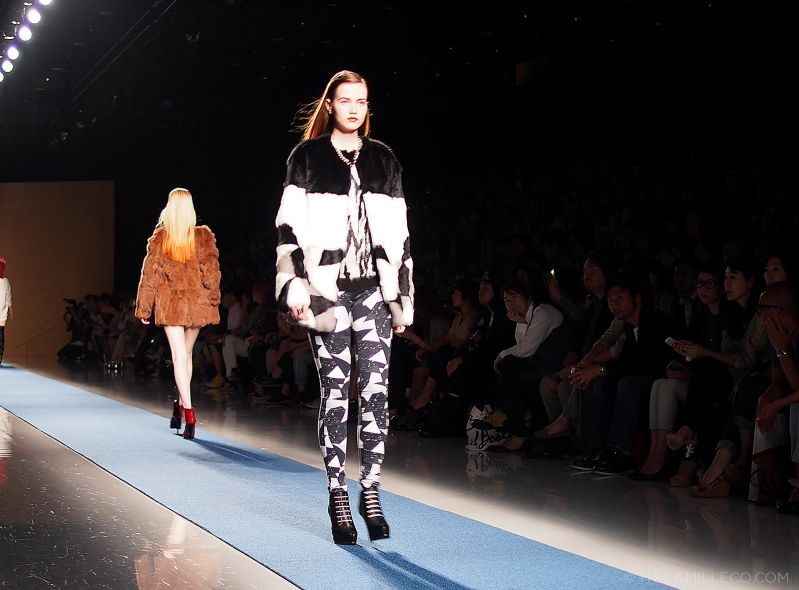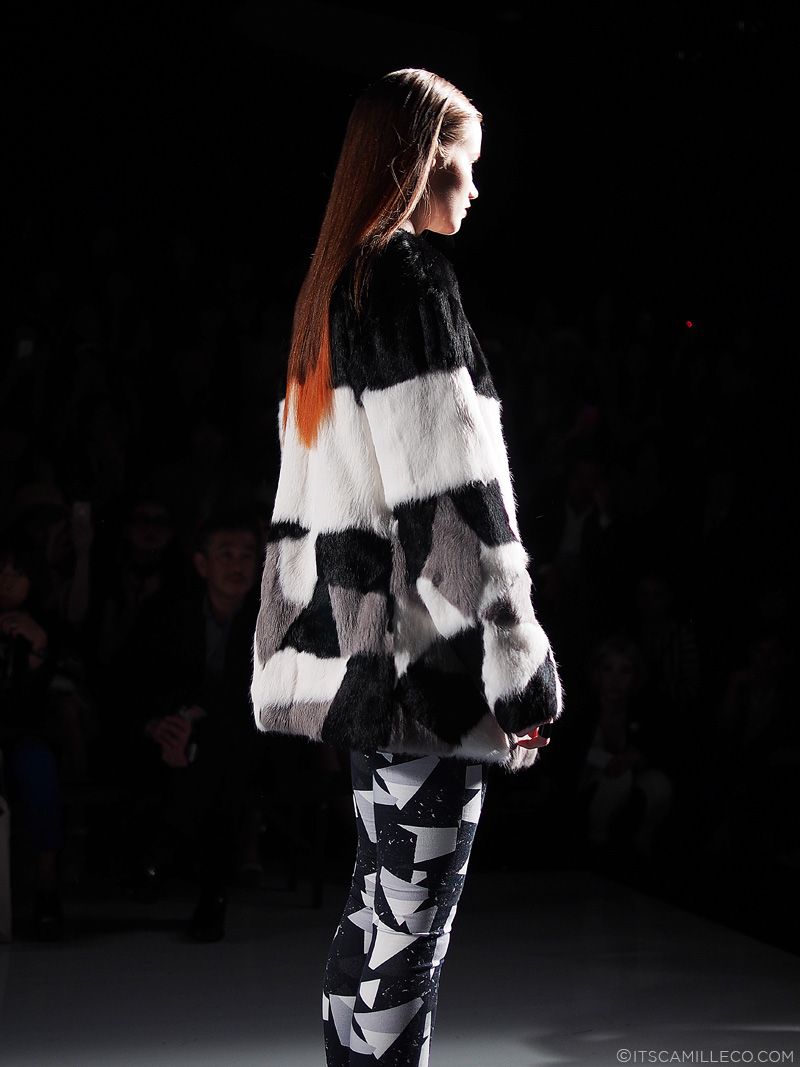 Notice all the models' bright orange hair extensions?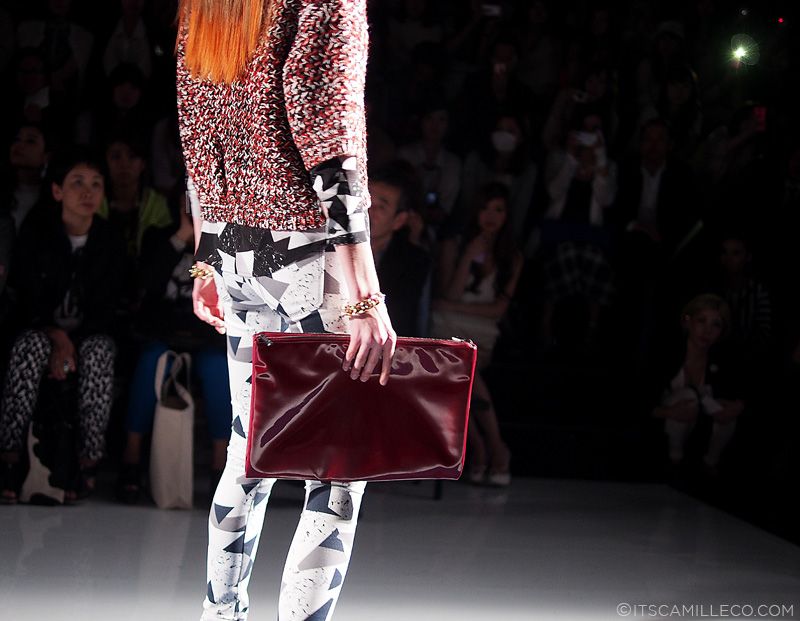 I am in love with this bag!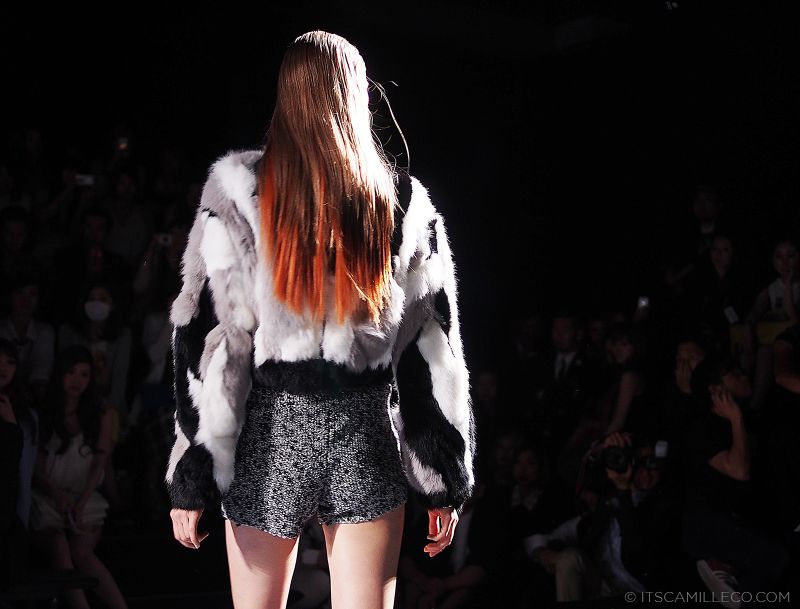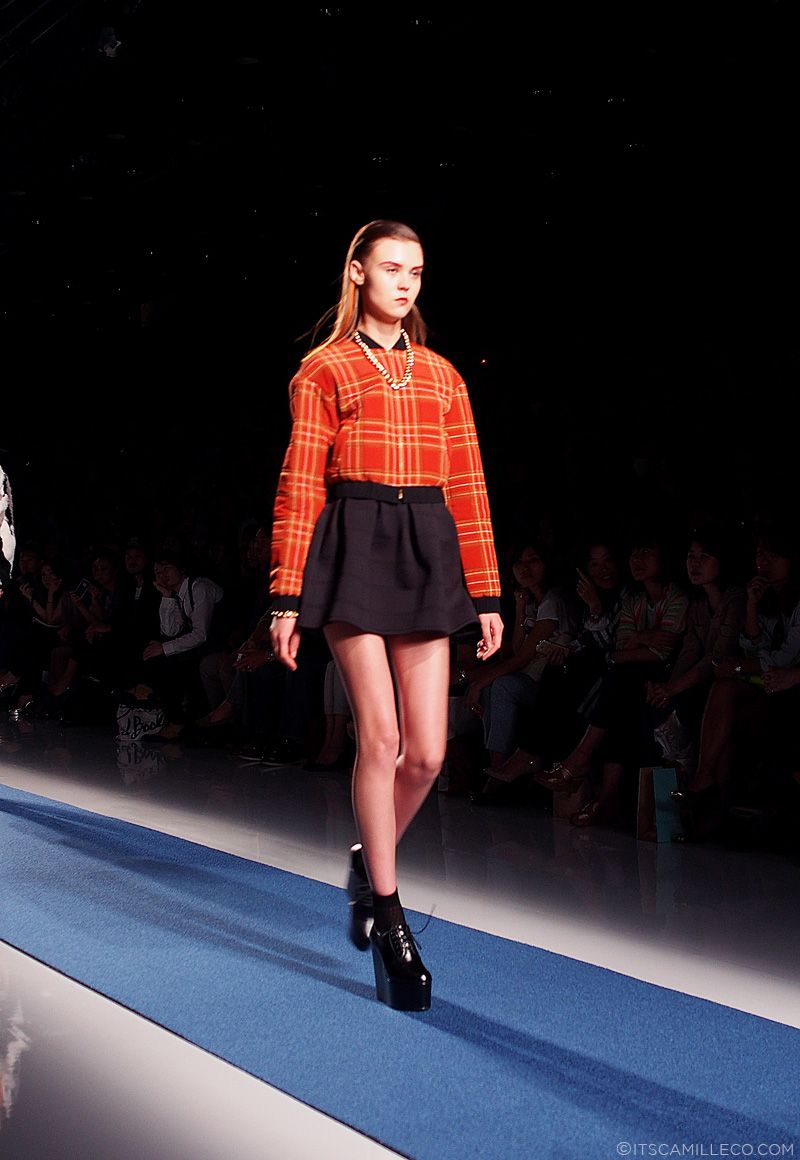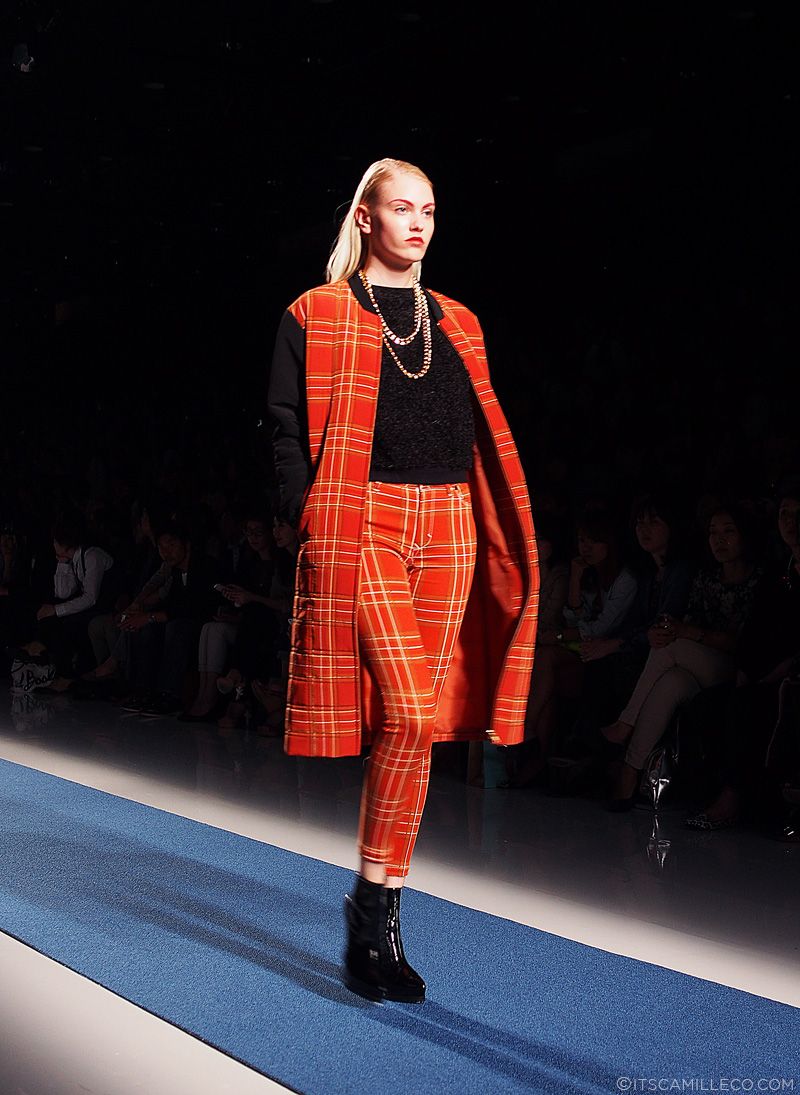 If only we had winter here, I'd totally wear this!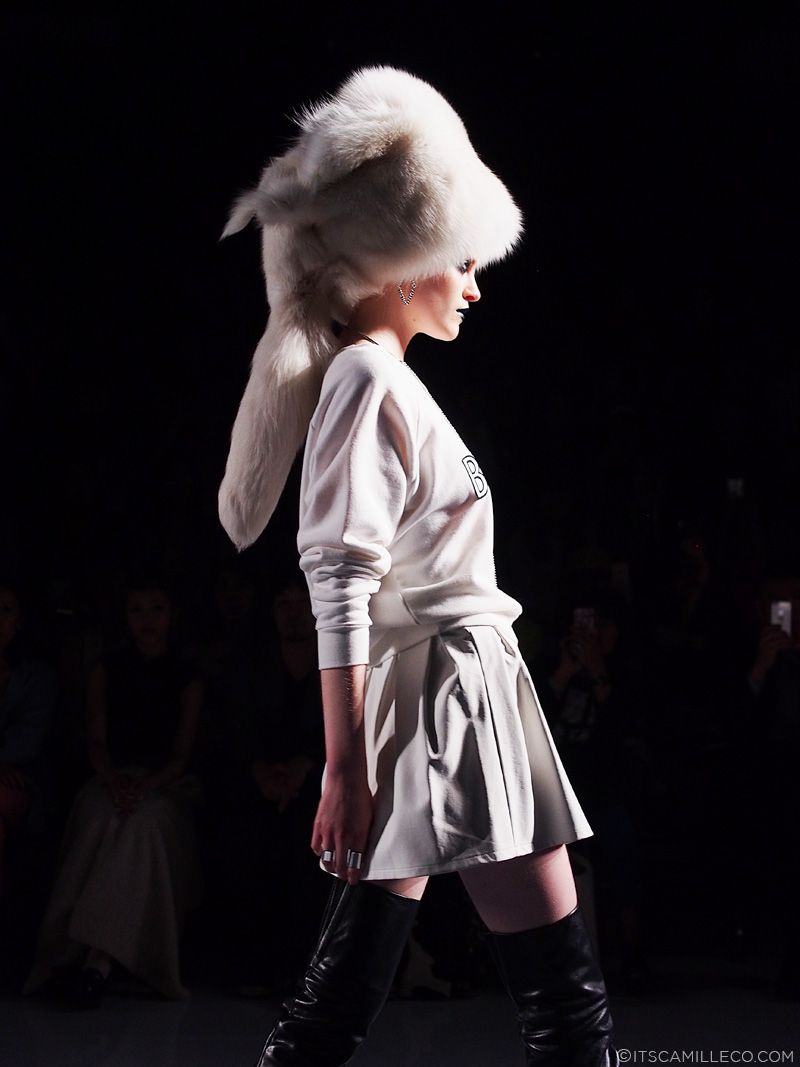 I can already think of a million things I can pair with this white leather skirt.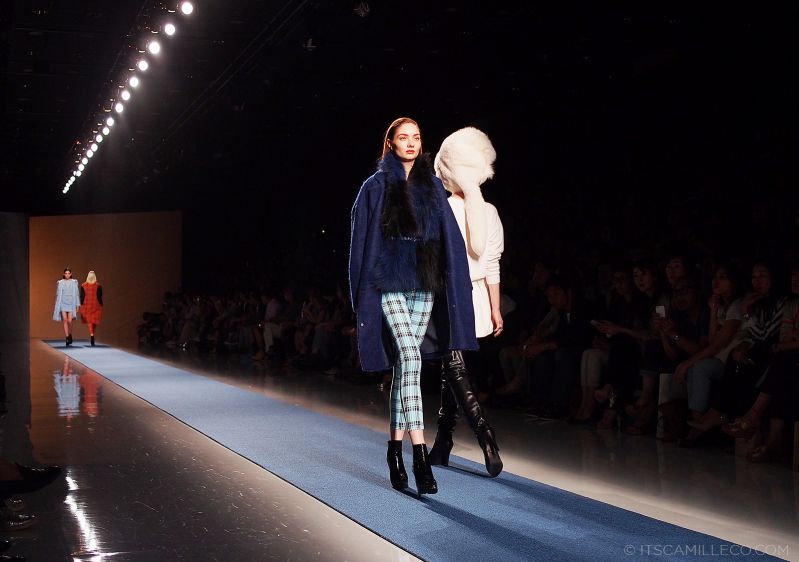 Despite all the lustrous faux fur coats, I always find myself getting attracted to EMODA's pants more. My eyes are just glued to them! They have the best prints–whether floral, plaid or checks!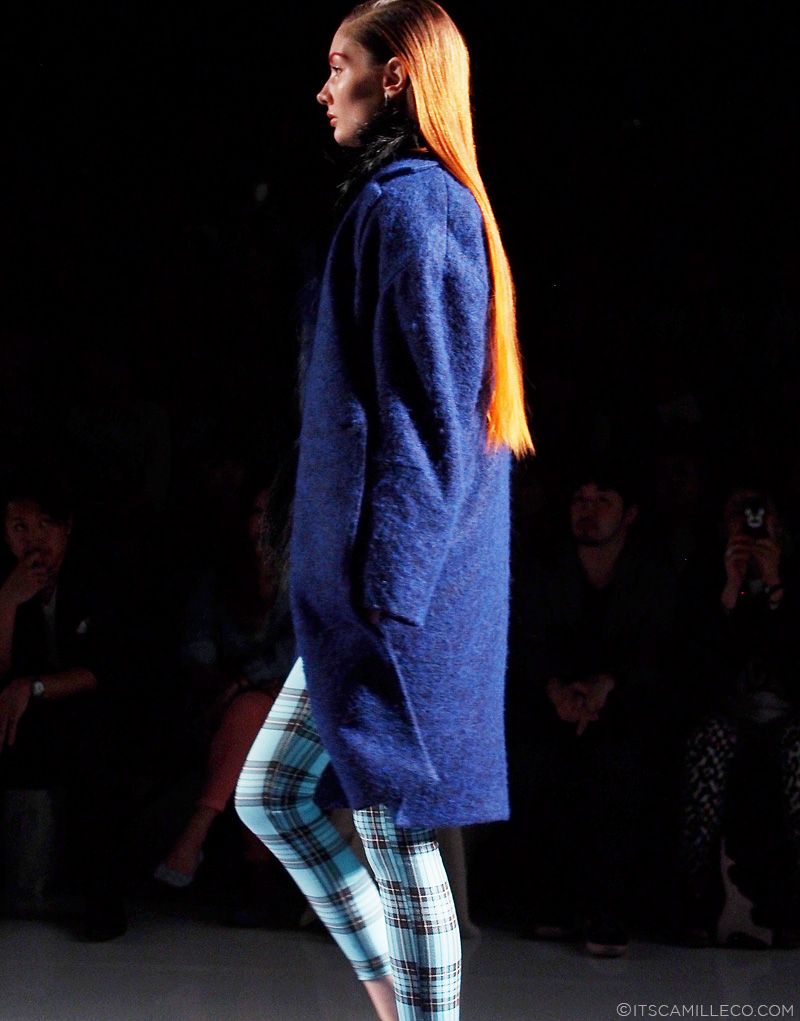 These boots are made for walking…and I'd like to walk in them. LOL!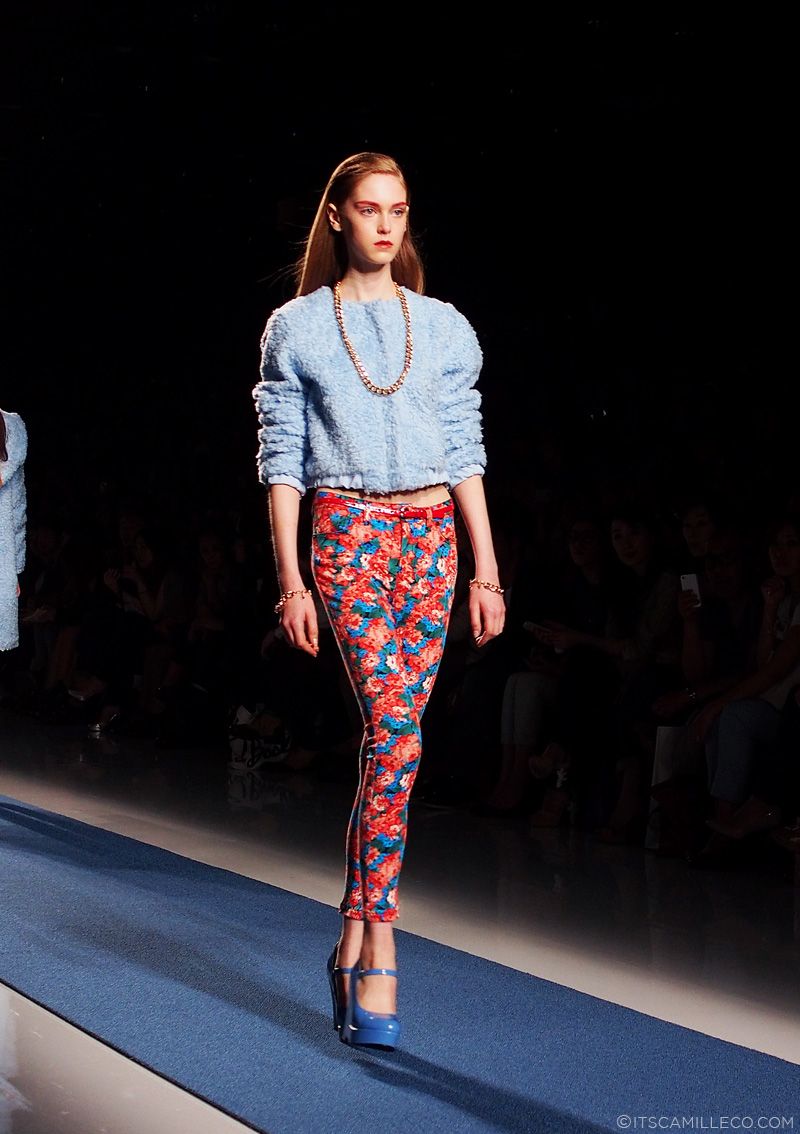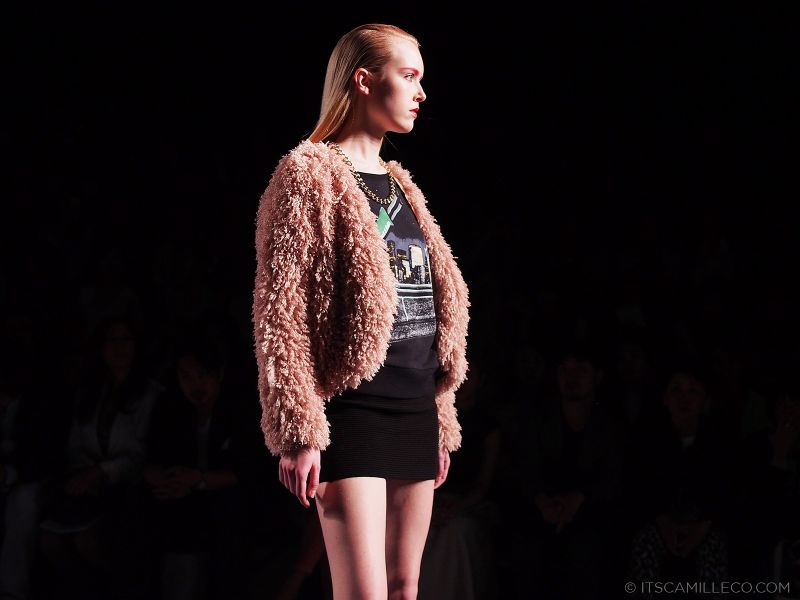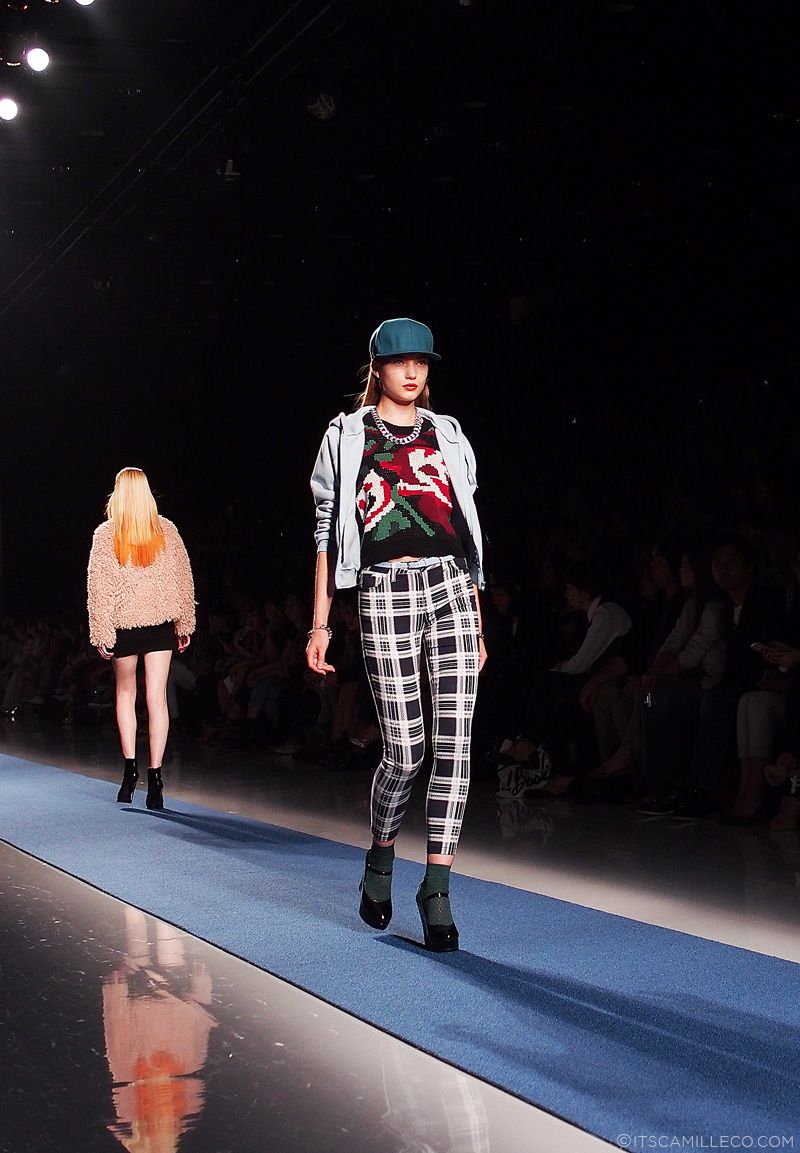 Another pair of pants that I need in my life.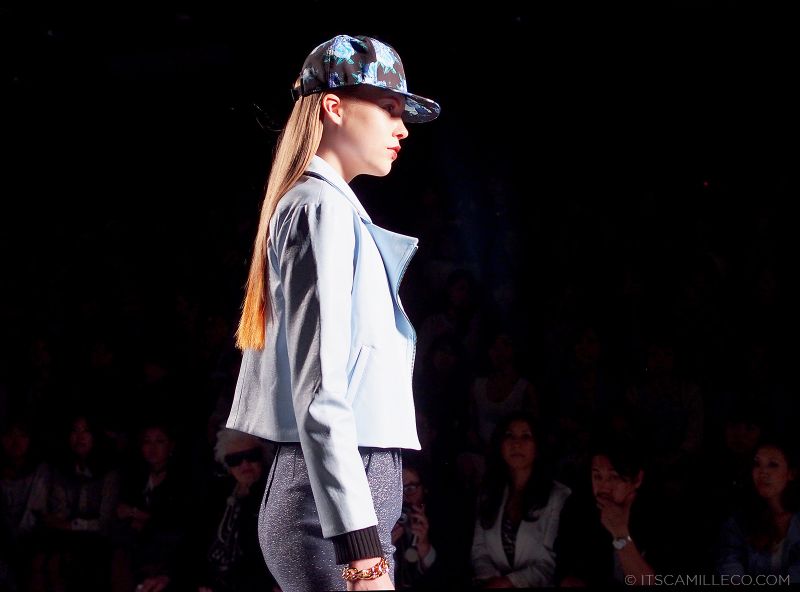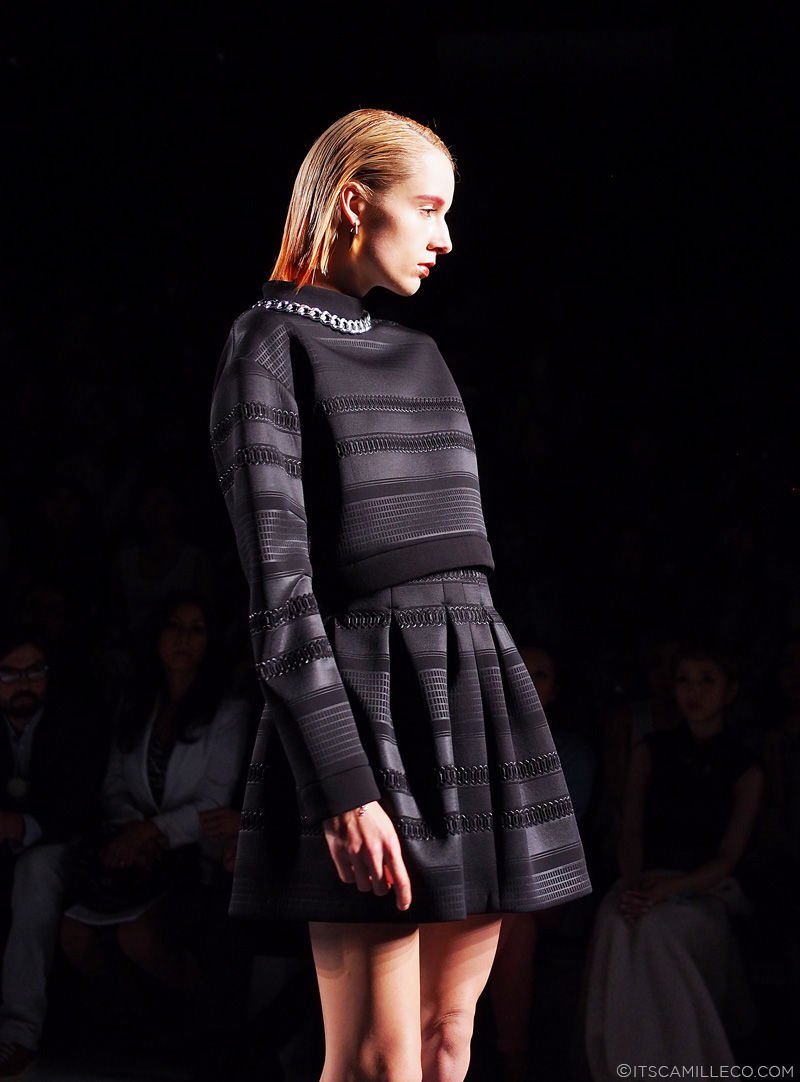 This is fall/winter chic at its finest!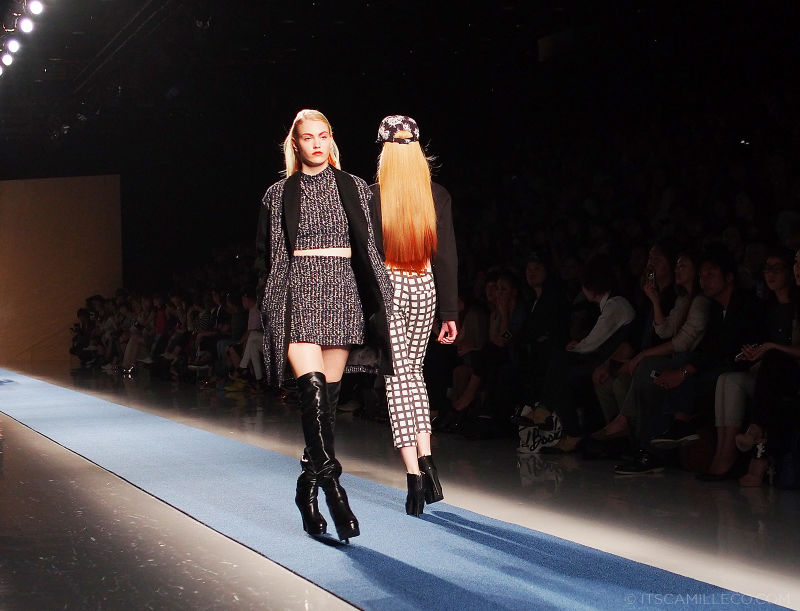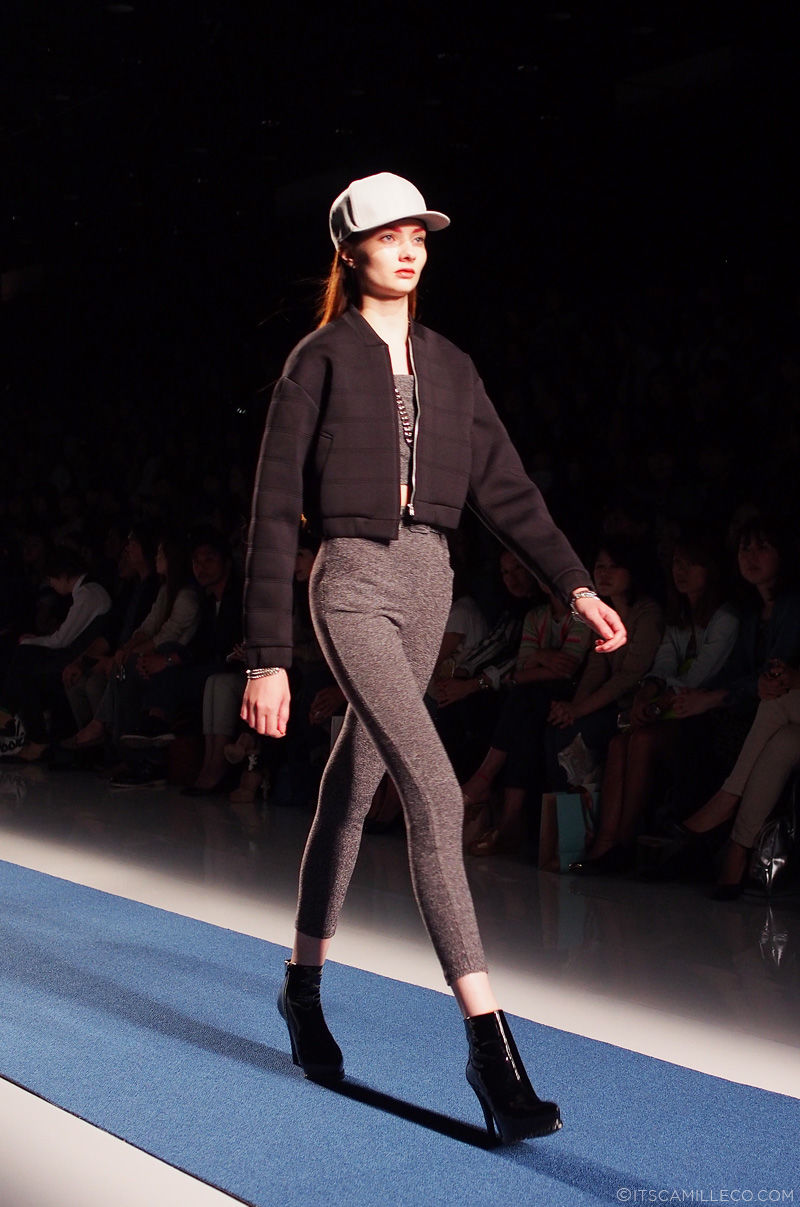 This bomber jacket is the bomb! Pun intended. Corniness included.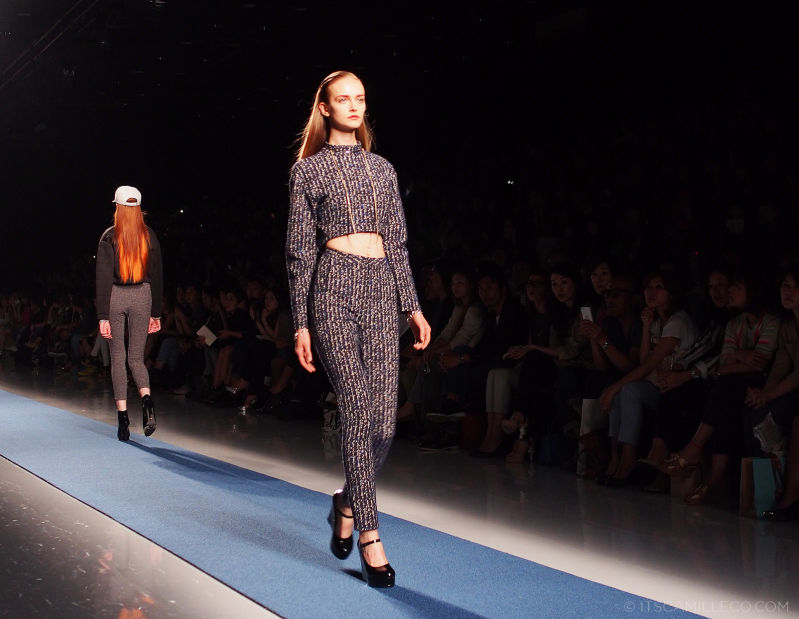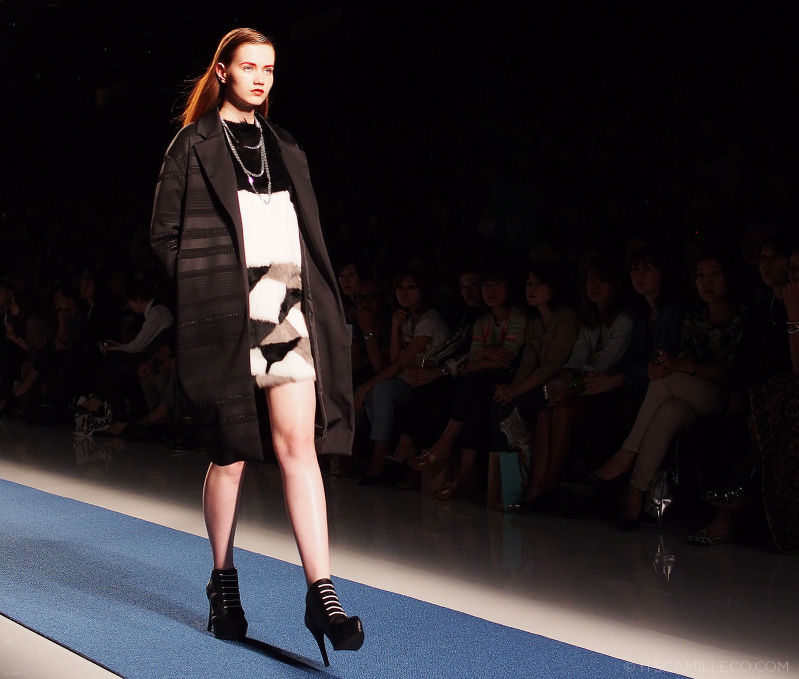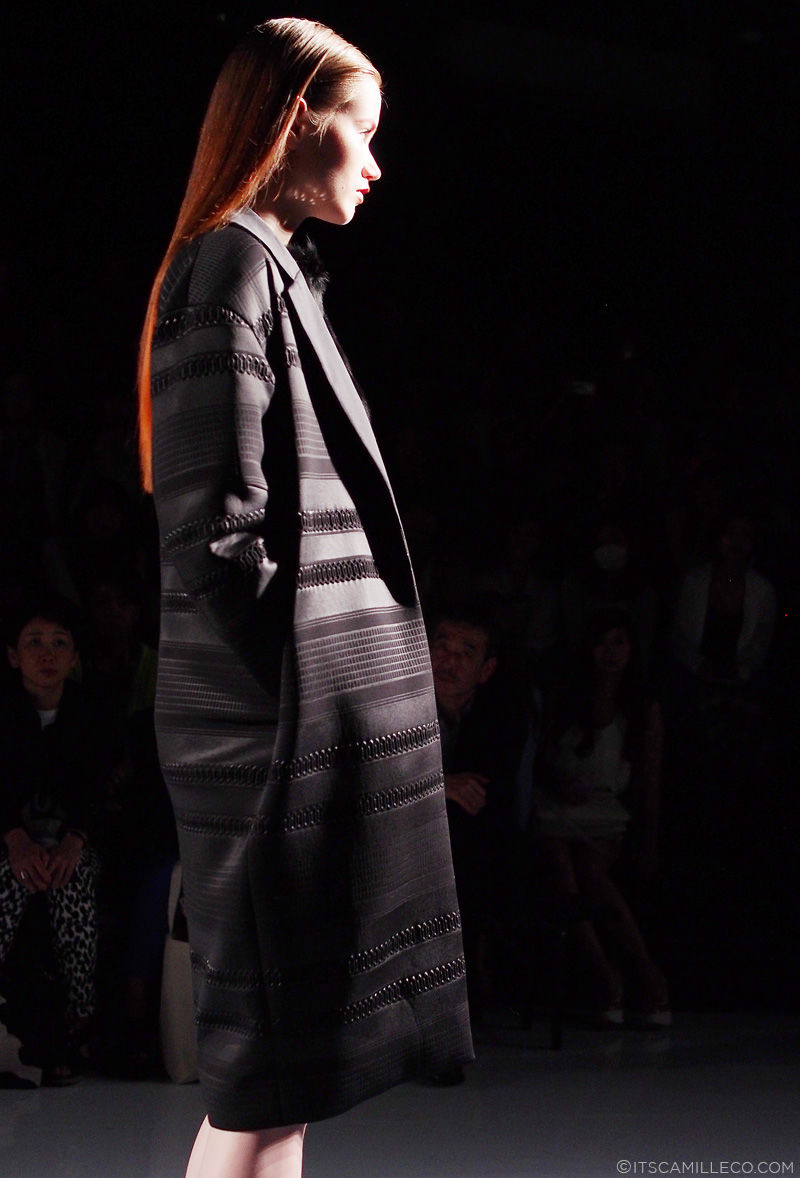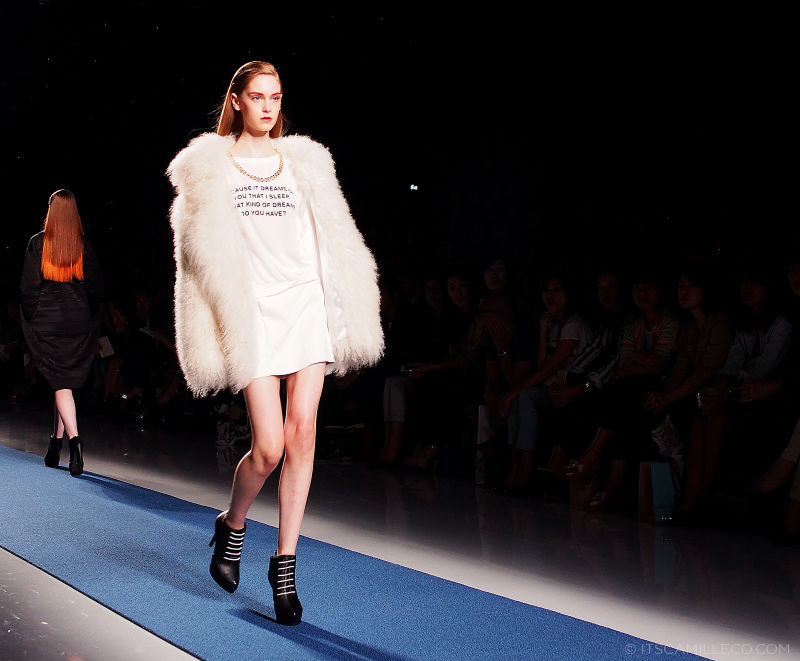 The end! I was really hoping for a final walk from all the models like a fountain of sorts but they didn't come out again. I wanted to take more photos and have a closer look at all the pieces, then buy them right then and there! LOL! Oh well, I guess I just have to wait for their online release at EMODA's global webstore. Who's waiting with me? I'll beat you to it! Camille on shopping mode can be deadly. Don't say I didn't warn you.
But since I really want to share EMODA with you (see I'm not that greedy), I'm posting this video of the show as well. My photography skills, or lack thereof, failed me during the first few minutes of the show. Lightning fast models + too many awesome pieces = disoriented Camille.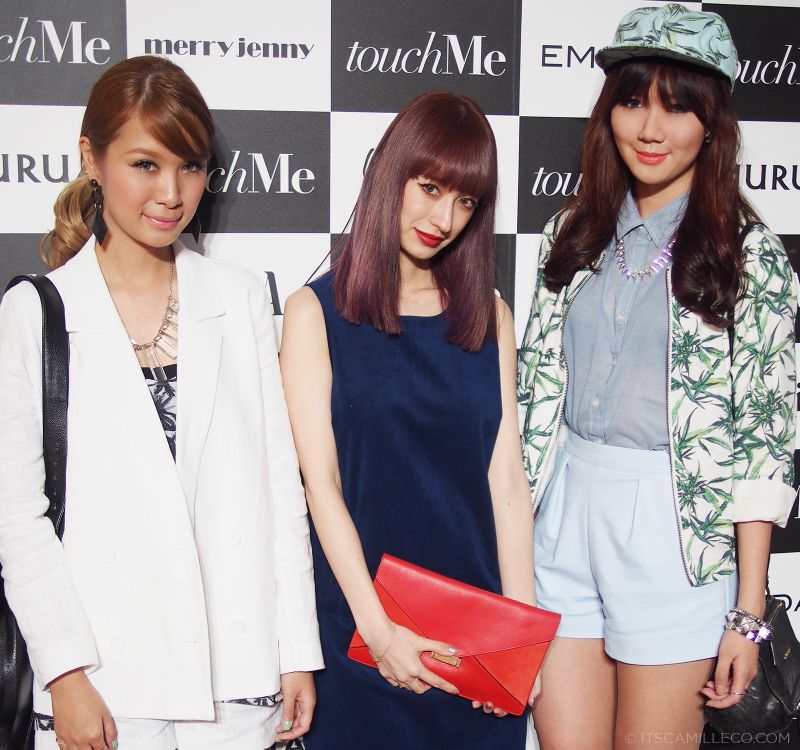 To complete my EMODA experience, of course Tricia and I just had to take a photo with Ena Matsumoto herself. Ack! She's bringing out all my insecurities in life. LOL! She is truly beautiful and not to mention, glowing. Would you believe she's actually pregnant? Congratulations, Ena! And thank you once again for having us! Here's to more EMODA shows and hopefully, more branches worldwide.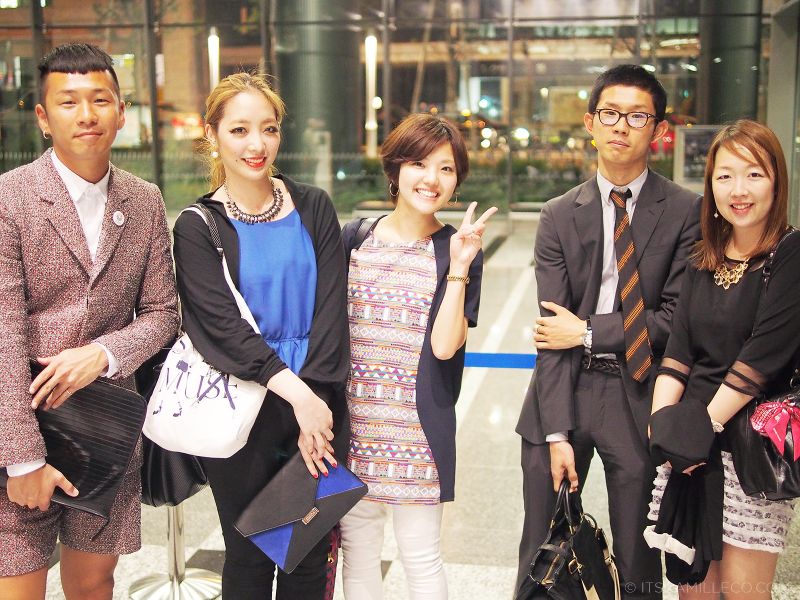 Thank you as well to Team EMODA especially to Kumiko of Apparel-Web, Inc. (far right on this photo). Thank you so much for taking care of us and for showing us a wonderful time. 'Til we meet again!
P.S. If any of you are wondering, both Tricia and I are wearing EMODA items. We shopped up a storm at the EMODA store in Shibuya 109, but more about that on a separate post. I promise to blog about my outfit on another entry as well so that you can have a closer look at the pieces I'm wearing. In the meantime, follow EMODA on Facebook and Twitter for more info and updates about the brand.