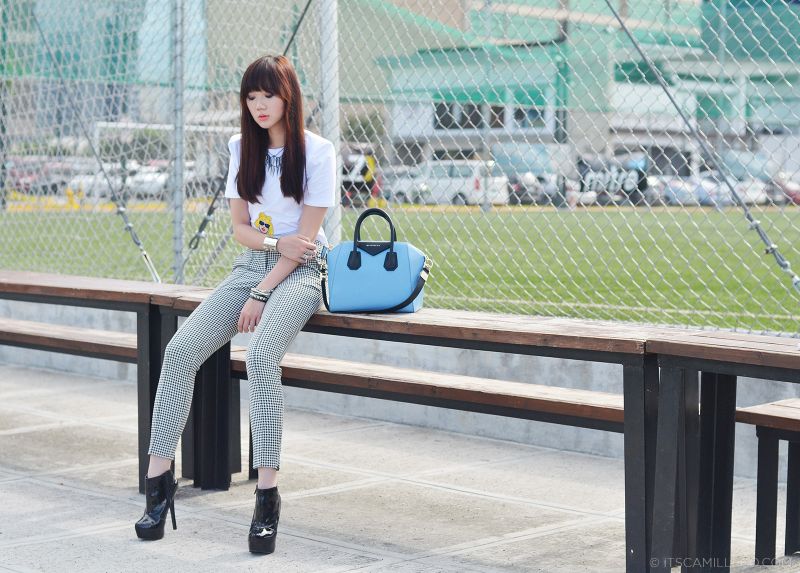 Look, little monsters! I've got your mommy monster, Lady Gaga, on my shirt! Amazing, right? To be so famous and iconic that with just her signature hairdo, people automatically know who this drawing is supposed to be. That's how effective Lady Gaga is. She's one mean branding machine.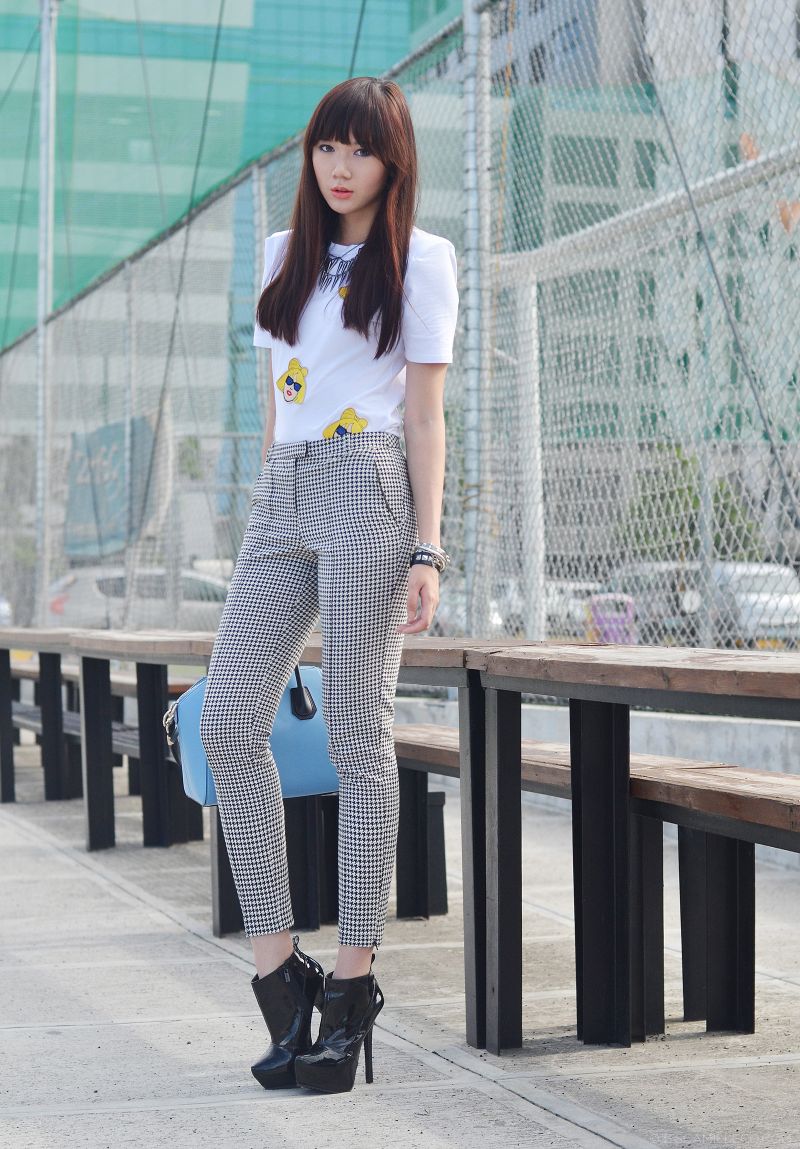 I didn't get this shirt because I'm a little monster though. Don't get me wrong, I like Lady Gaga! But the reason why I got this shirt is because I found it extremely cute and quirky. Even if I didn't know who Lady Gaga was, the little  heads and shoulder pads would've been enough to catch my attention.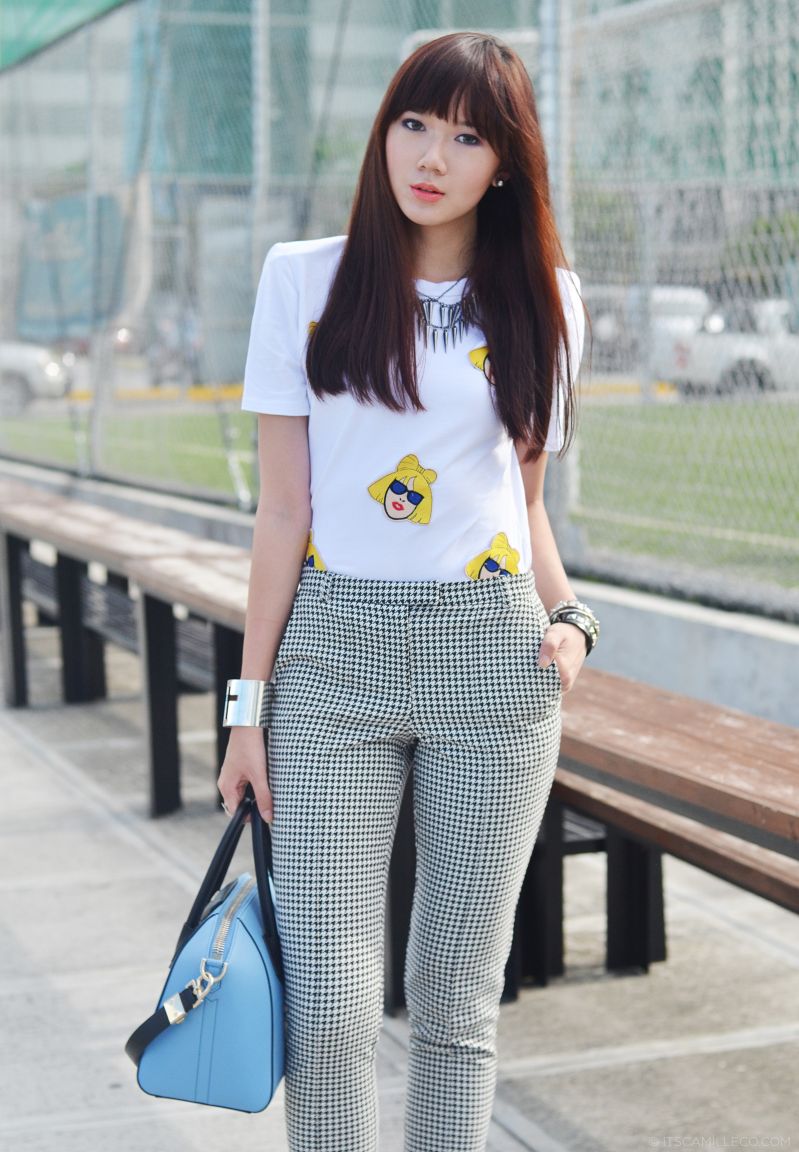 If you want to order this shirt or any thing else on Yesah, you're in luck! You can get SGD$10 off on shipping! Just use the code, "CAMILLE10".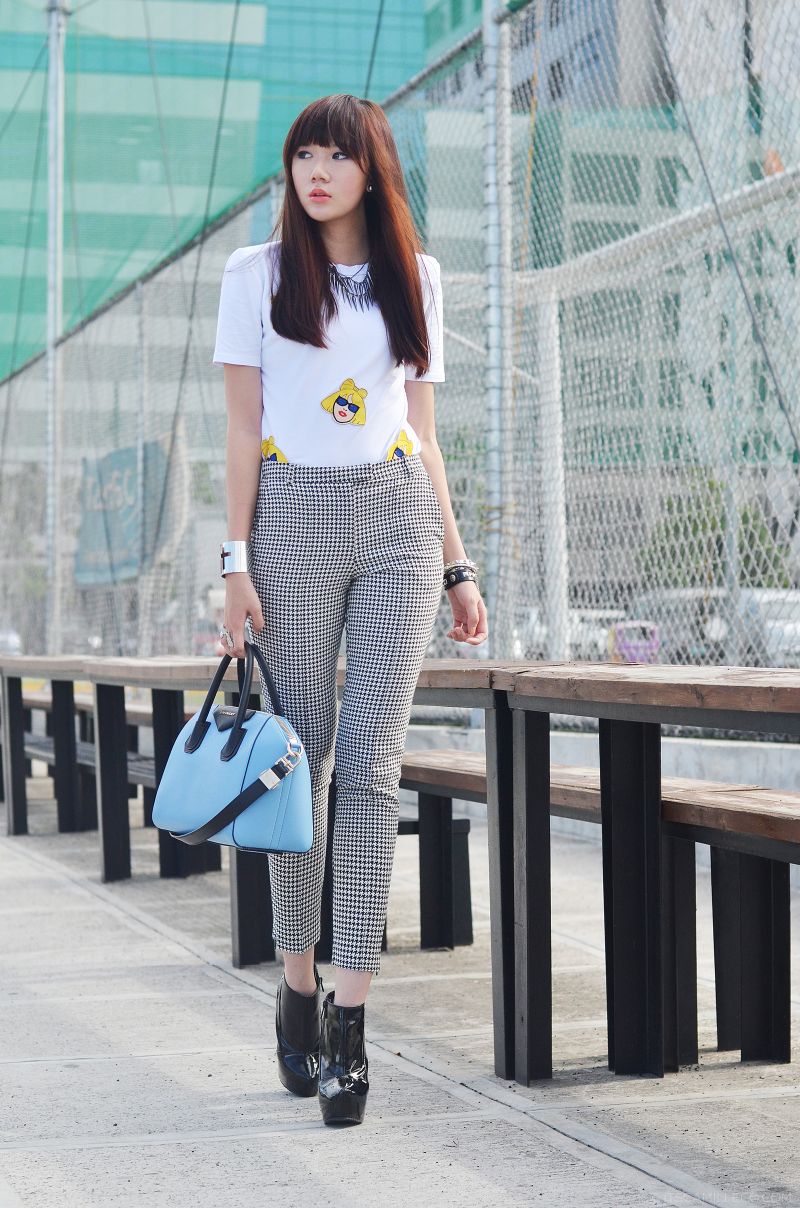 [button link="http://lookbook.nu/look/5174884-Yesah-Lady-Gaga-Tee-Little-Monsters" size="small" bg_color="#e5b3b9″ window="yes"]Hype this look at Lookbook.nu here[/button]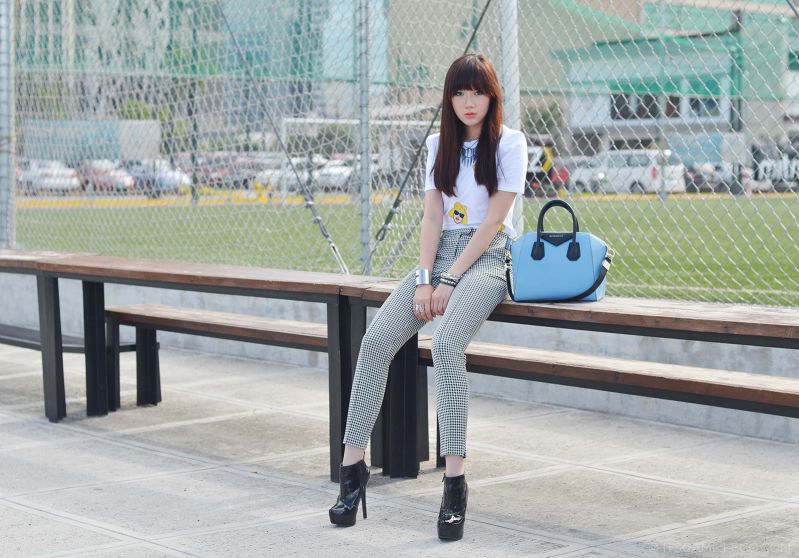 Topshop pants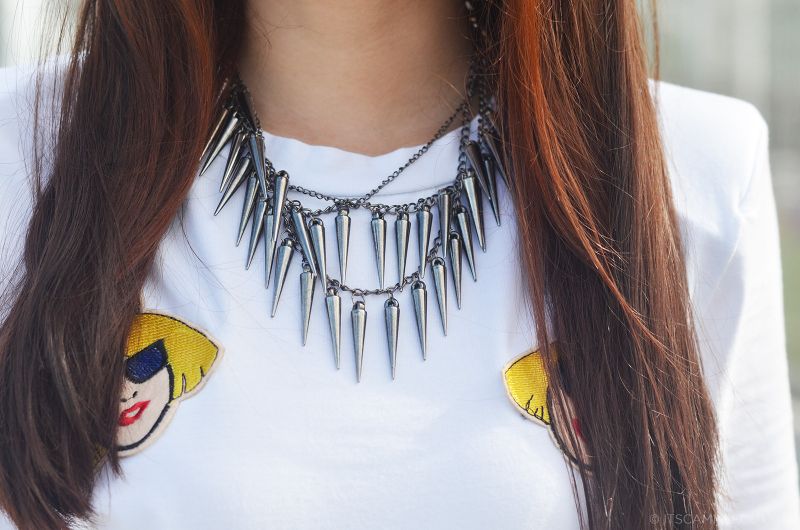 SM Accessories necklace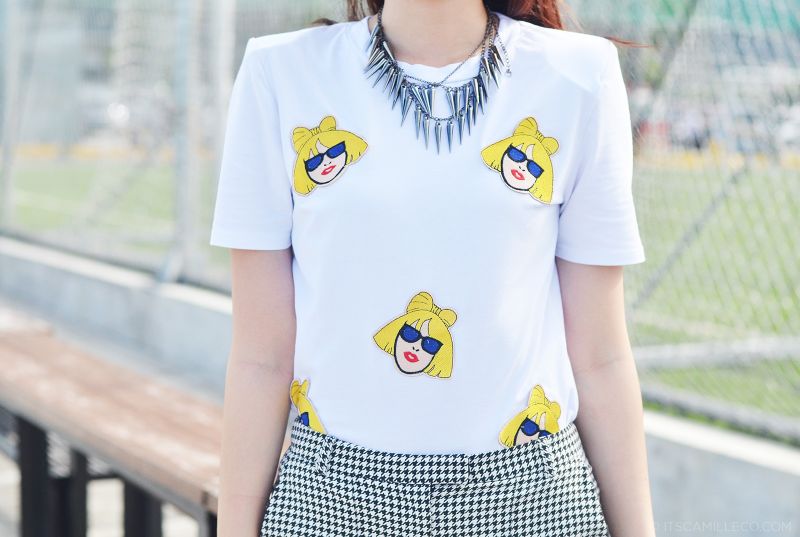 Yesah top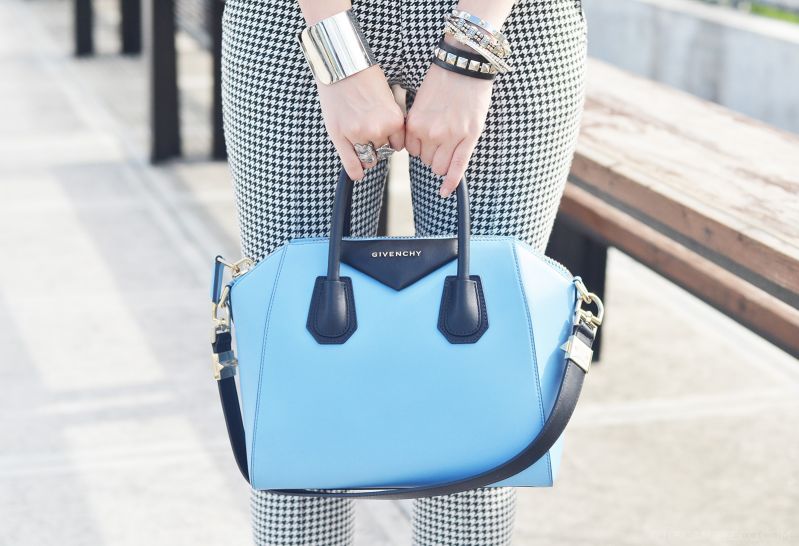 Givenchy bag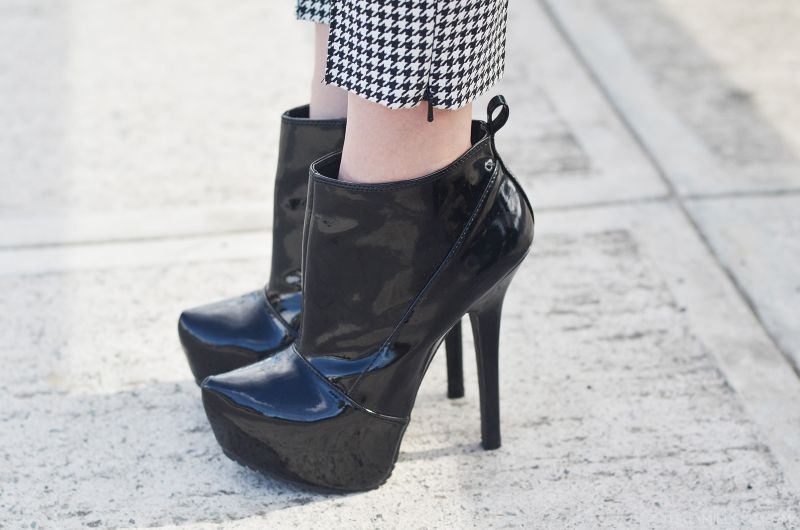 FFAQ shoes