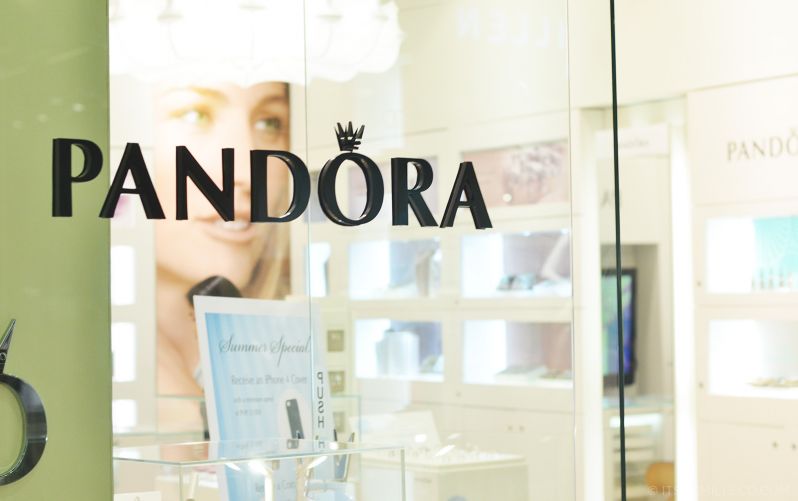 I always see Pandora around whenever I shop here and abroad. I must admit though that I never went into one… until now. I don't know why it took me this long to discover all the beautiful jewellery it offers. I actually got to see most of them during my Pandora shoot a few weeks back. Yes, I'm a lucky girl! Even luckier now because I got to experience picking out my own Pandora bracelet!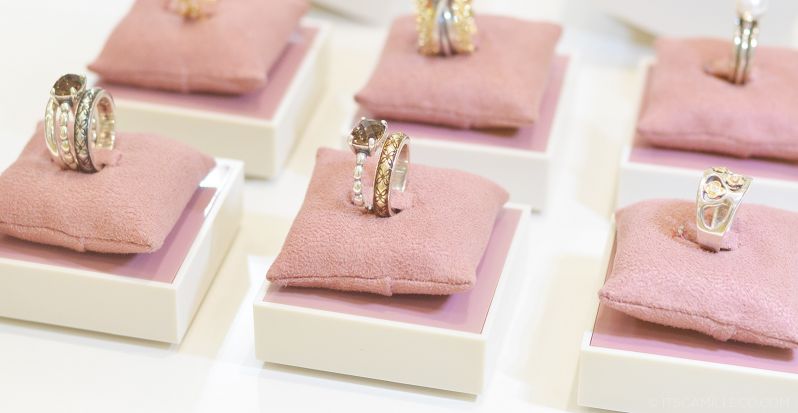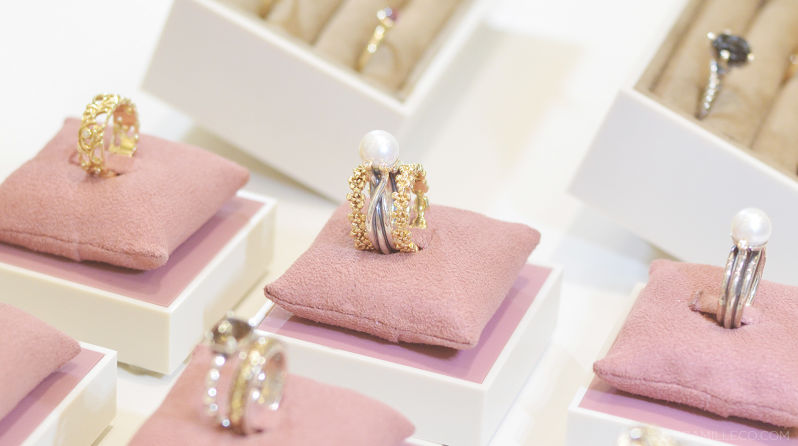 My favorite is this pearl ring at the center.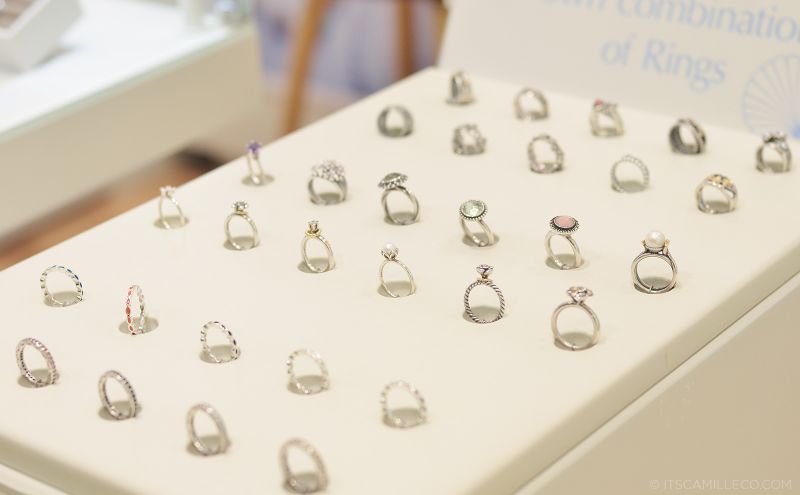 And these rings that are great for stacking.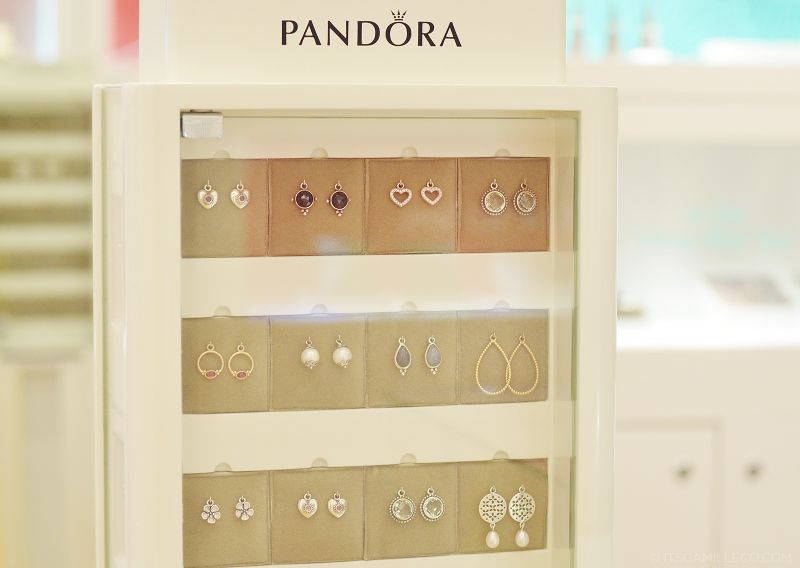 Like Pandora's rings, its earrings are as girly as ever. There are pieces in sterling silver, 14k gold, two-tone and gemstones.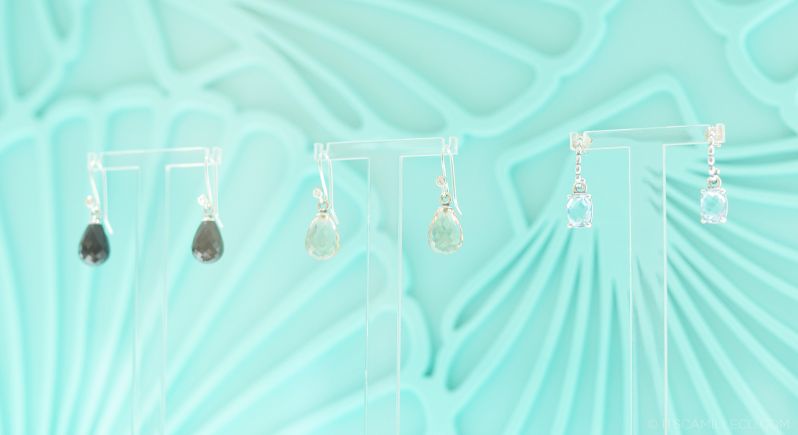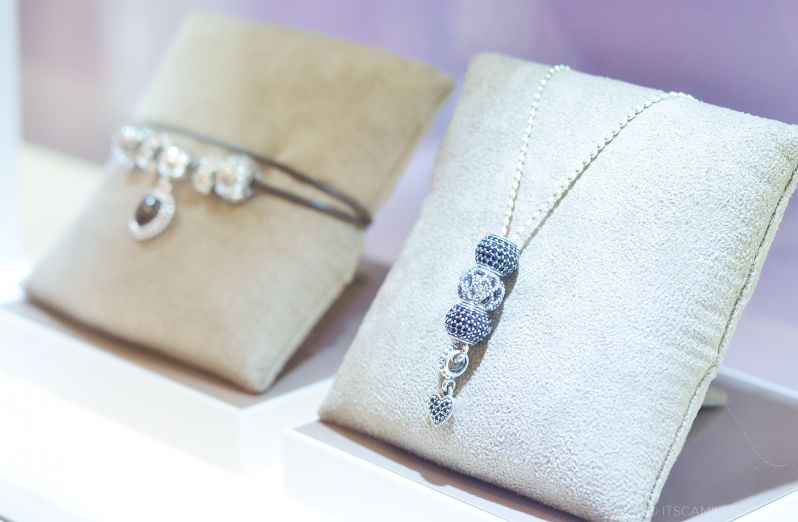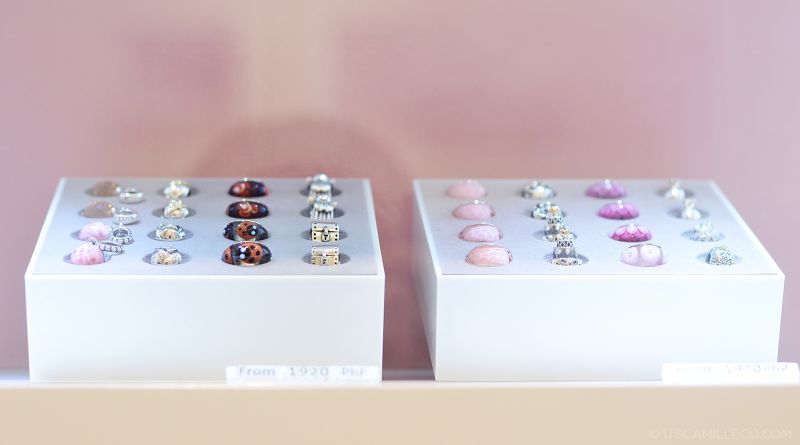 These are just a few of the charms you can choose from.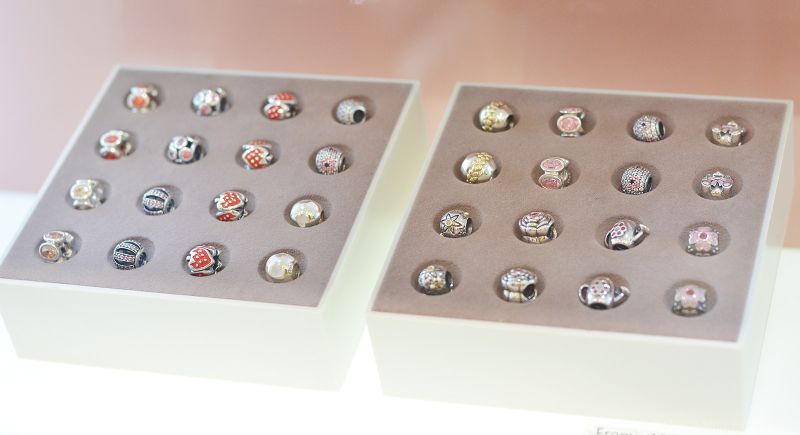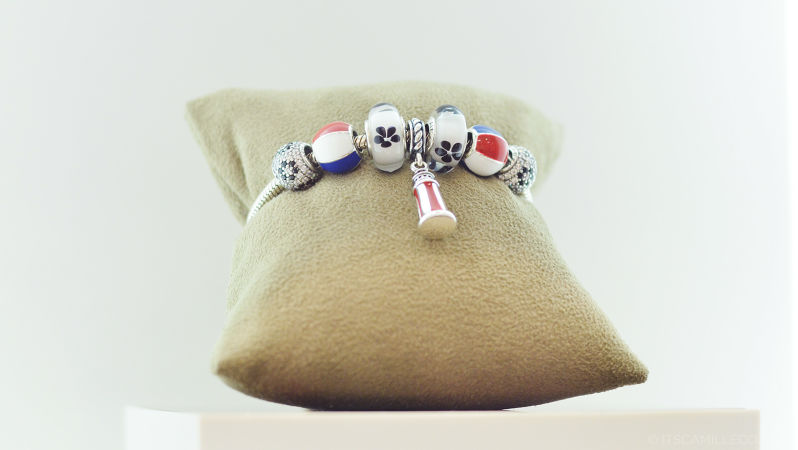 You can even make a fourth of July-inspired bracelet like this one!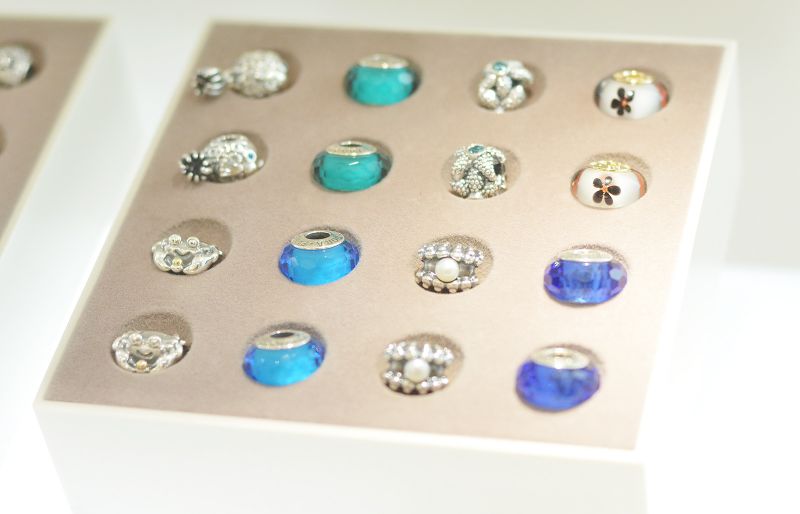 Or a bracelet inspired by the sea perhaps? Pearl of the orient, anyone?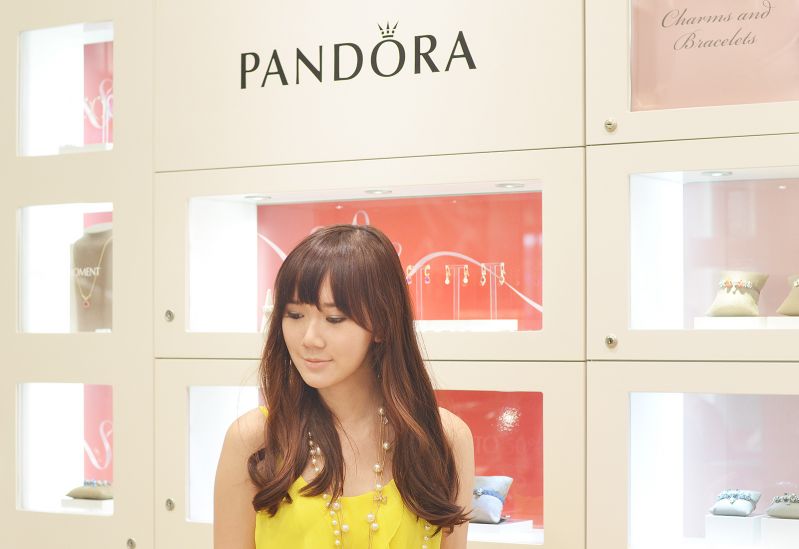 Seeing these charms and jewellery clearly brought me to my happy place.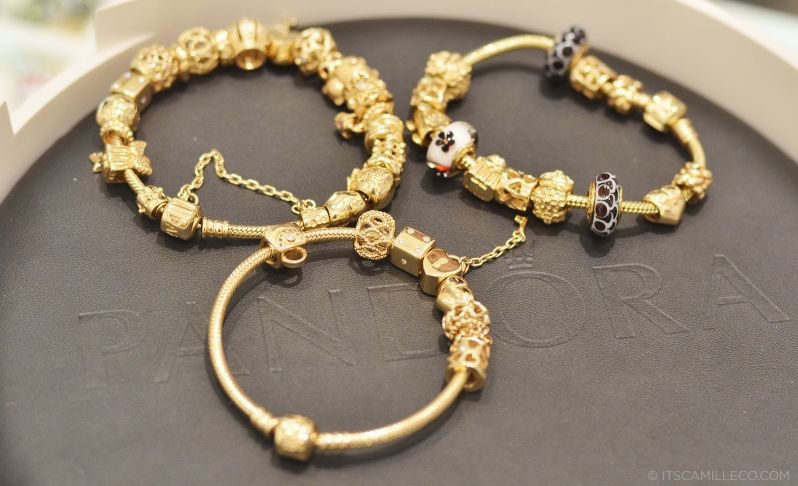 Especially when I saw these gold bracelets!!! I died! They're quite pricey though (for good reason), so I'm sticking to a simple silver bracelet for now.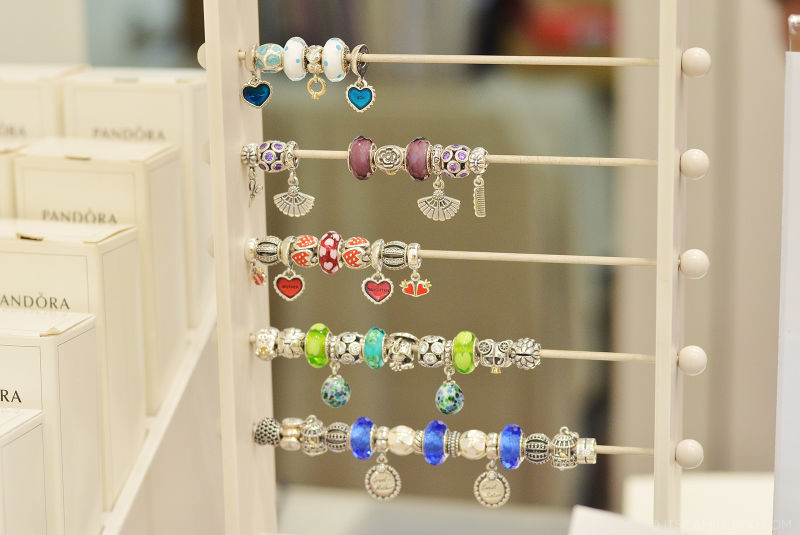 Aside from  sterling silver and 14k solid gold bracelets, you can also choose leather or textile bracelet strands if you're not that into metal. These charms look great no matter what bracelet you choose anyway.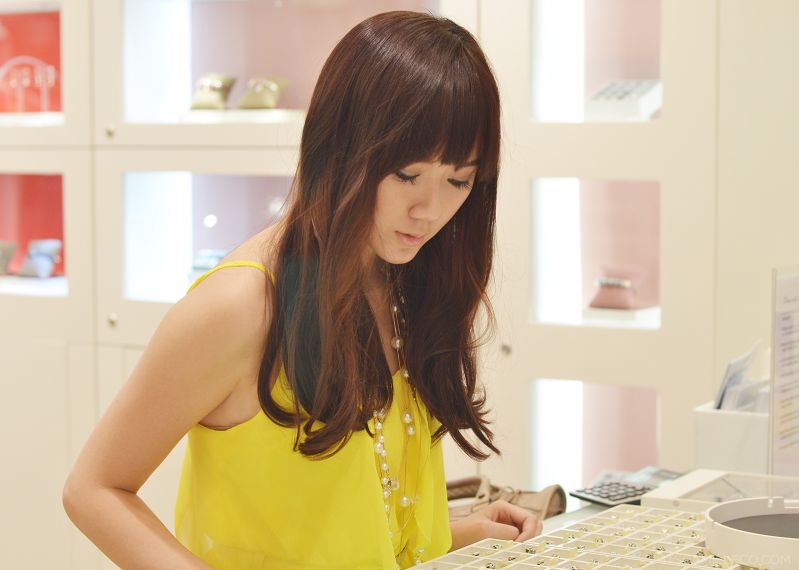 I was overwhelmed by the amount of charms I was presented. I literally didn't know where to start! Pandora has over 600 charms. Imagine, SIX HUNDRED!!! So many to choose from!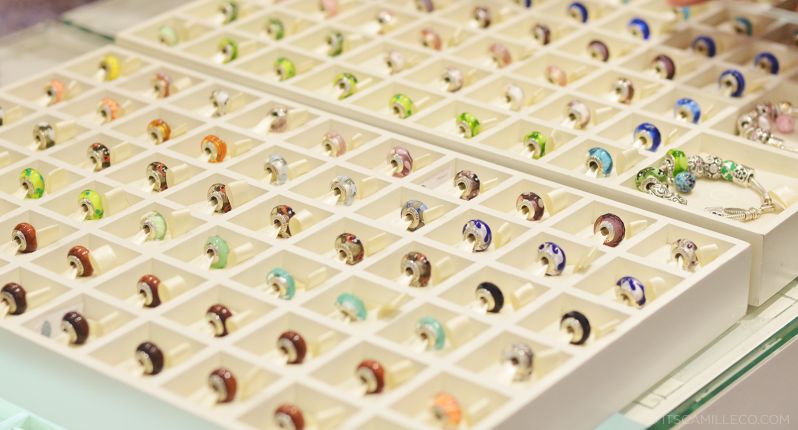 These are Murano charms.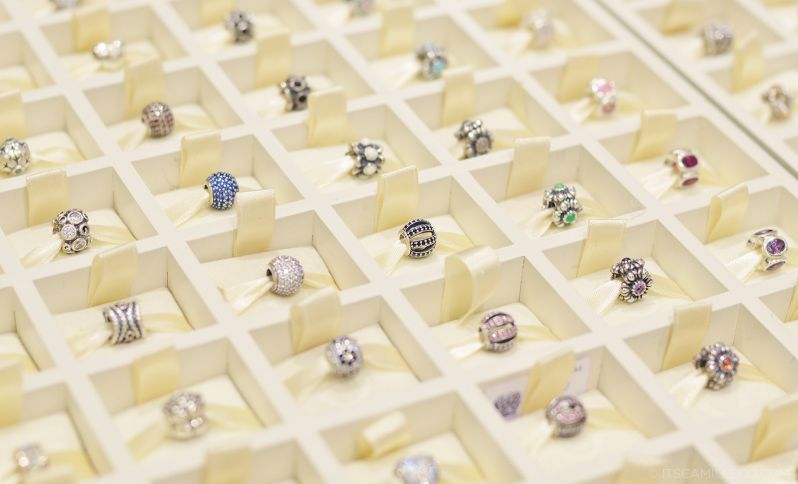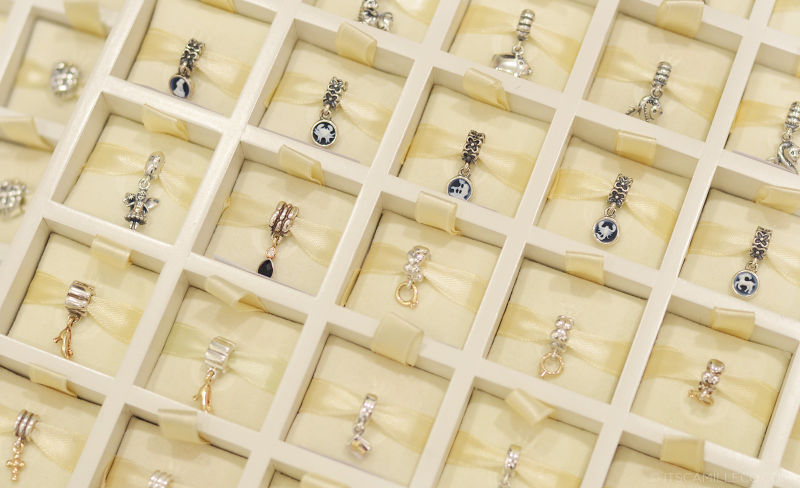 It even has zodiac signs!!! Check out the dangling shoe and ring too!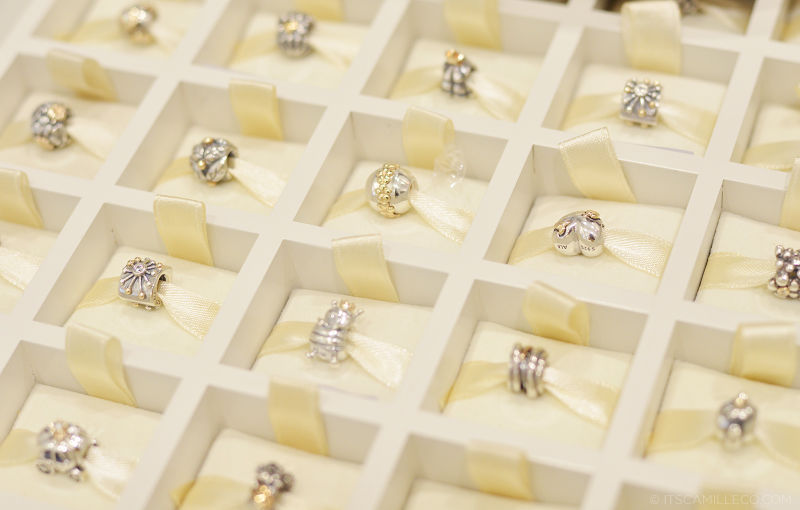 These two-tone charms are my favorite! If only, I wasn't sticking to a budget, I'd fill up my entire bracelet with two-tone, diamond and gold charms!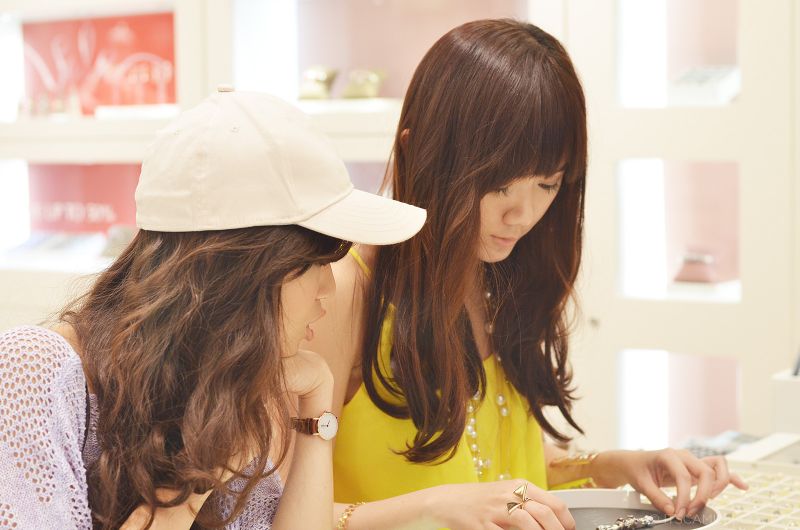 FYI, it took me an hour to pick out my charms, even with utmost concentration!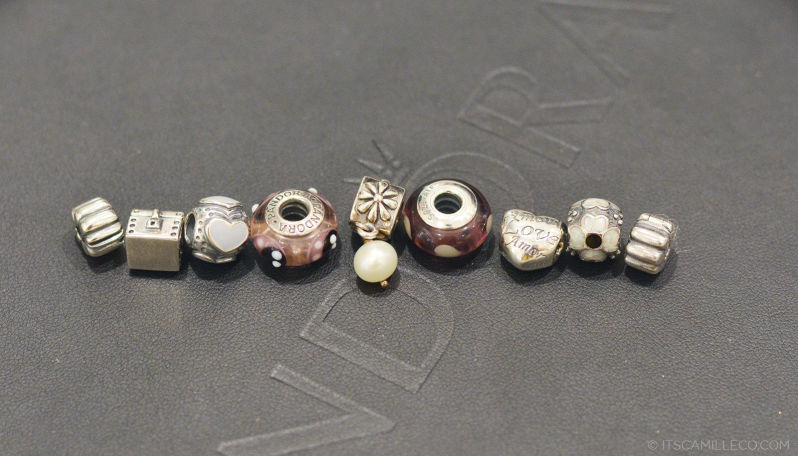 Almost there!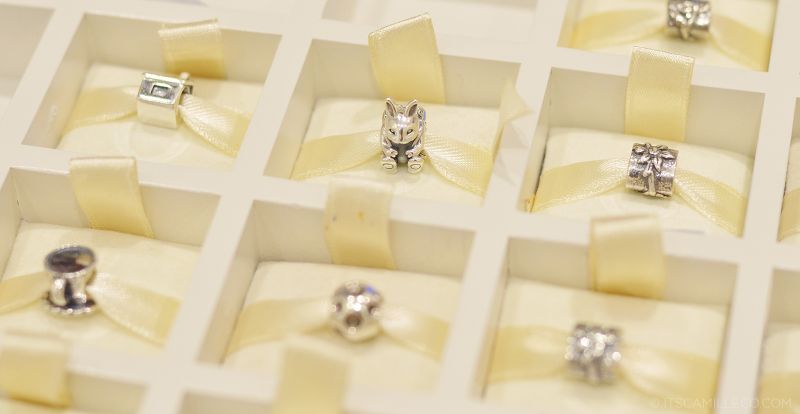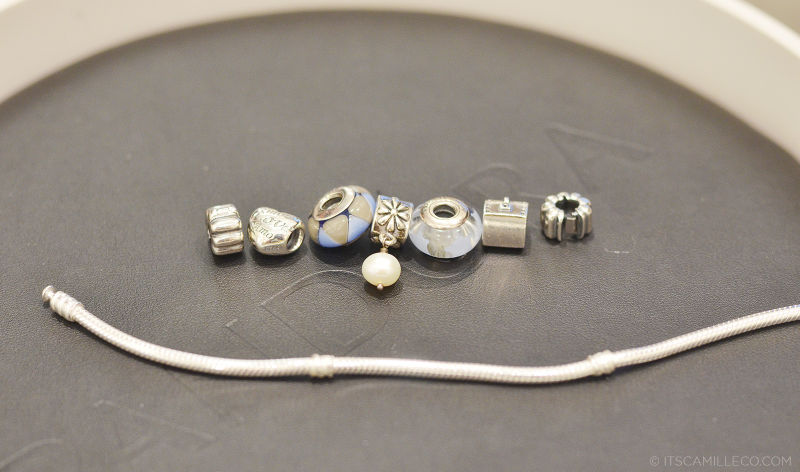 My final pick! I'm always drawn to pearls and all things girly so I chose this pearl charm as my key piece. I surrounded it with a heart charm that has the word love in various languages engraved on it, a treasure chest to symbolize all the things I hold dear and 2 Murano charms to add color to my silver bracelet.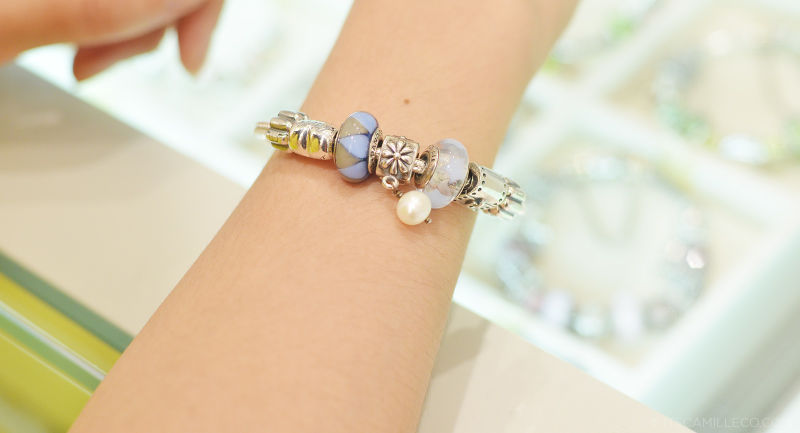 What do you think? It's my first Pandora bracelet! I plan to fill this up with my charms in the future–charms that signifies the milestones in my life.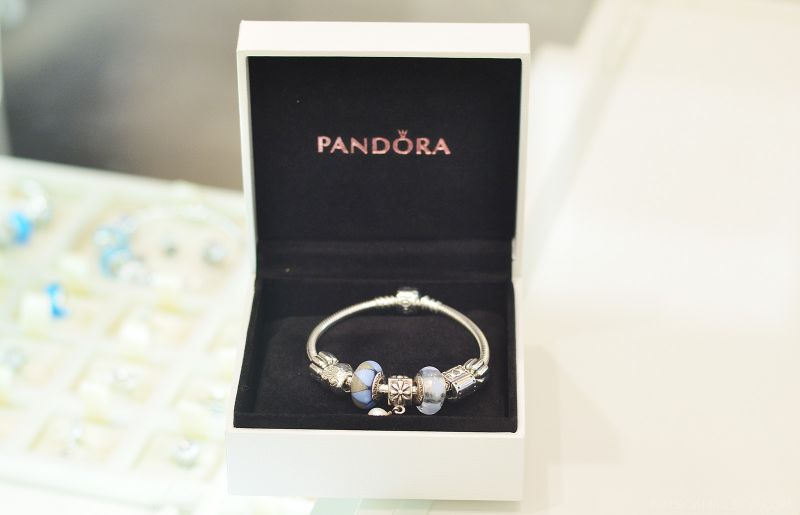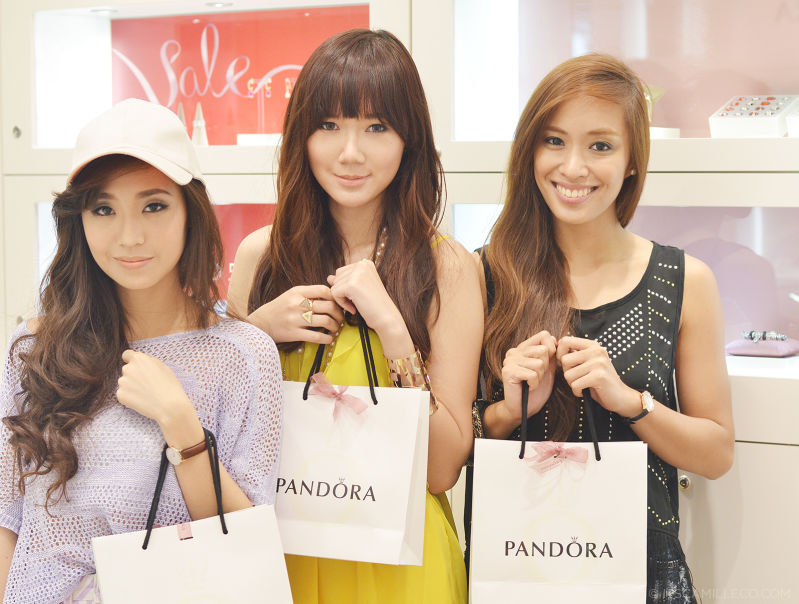 P.S. We're really happy deep inside, we just don't look like it here because we didn't realize our photo was already being taken. Please forgive our half-smiles. :) No girl would leave Pandora unhappy, I assure you. These charms can get addicting!
Pandora is available at C1 Bonifacio High Street Central, Greenbelt 5, Glorietta 4, Fiesta Mall DFS, Resorts World, Lucerne at Shangri-la Plaza Mall and the departure area of T1 and T2, NAIA. (Philippines)