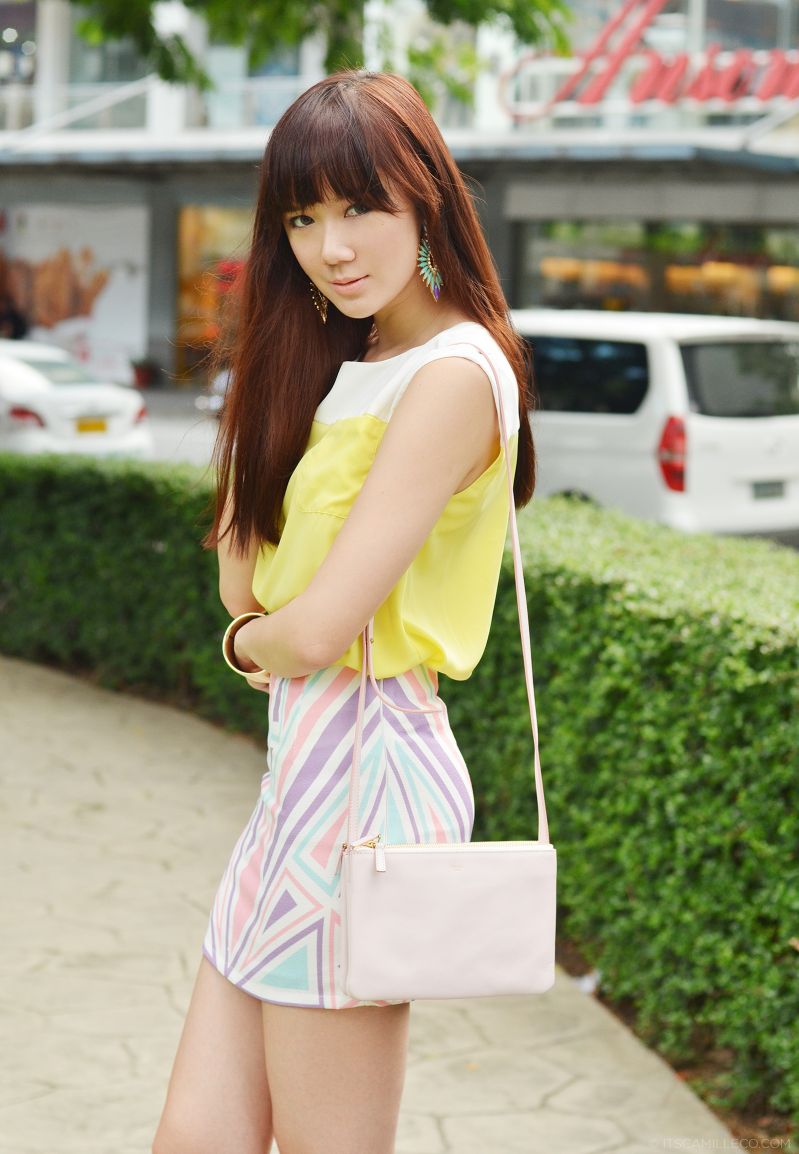 Darn it. I'm in yellow again! I swear it isn't my favorite color. For some reason, I just keep wearing it over and over again and I don't notice it until I'm about to blog about my outfit. From now on, I shall avoid it like a plague…just for now, before it takes over my entire blog.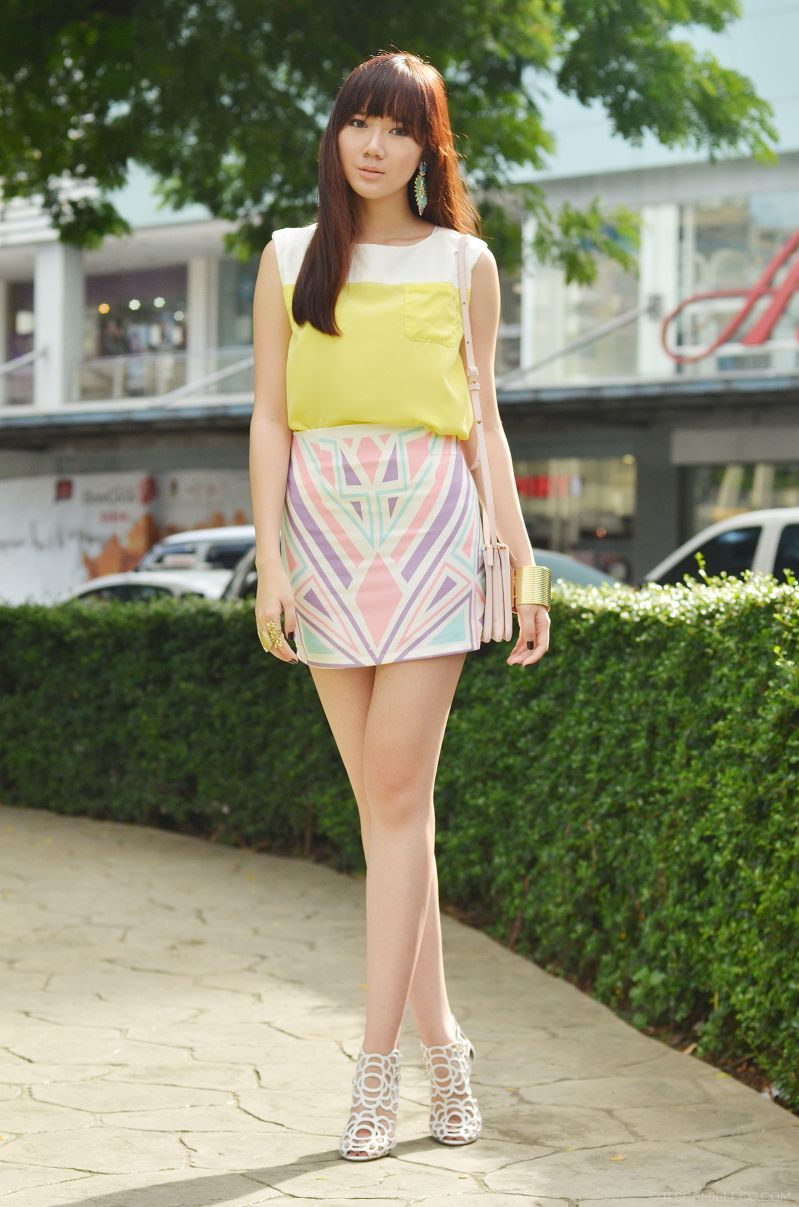 At least this time, I'm wearing a different shade of yellow. I opted for pastel yellow to match my pastel-colored skirt. It's back to sweet old Camille. Everything in this outfit is so girly and fresh!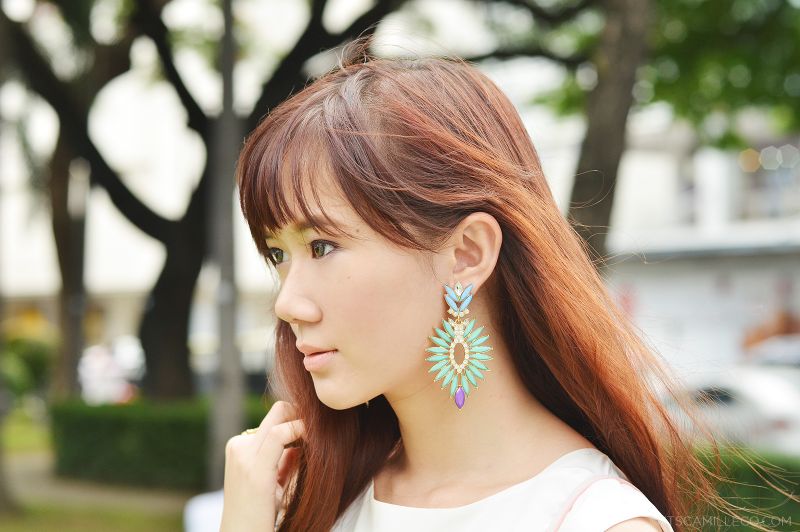 I kept my accessories minimal. Since I was in a rush (as usual), I didn't have the luxury of time to mix and match a lot of accessories. I just went with a few statement-making pieces to make up for my lack of creativity. This is something you should definitely consider doing when you're pressed for time. Invest in pieces that can make people go "wow". These earrings form RocksPaperMetal certainly made me go "wow" when I first saw them. I'm still going "wow" now. LOL!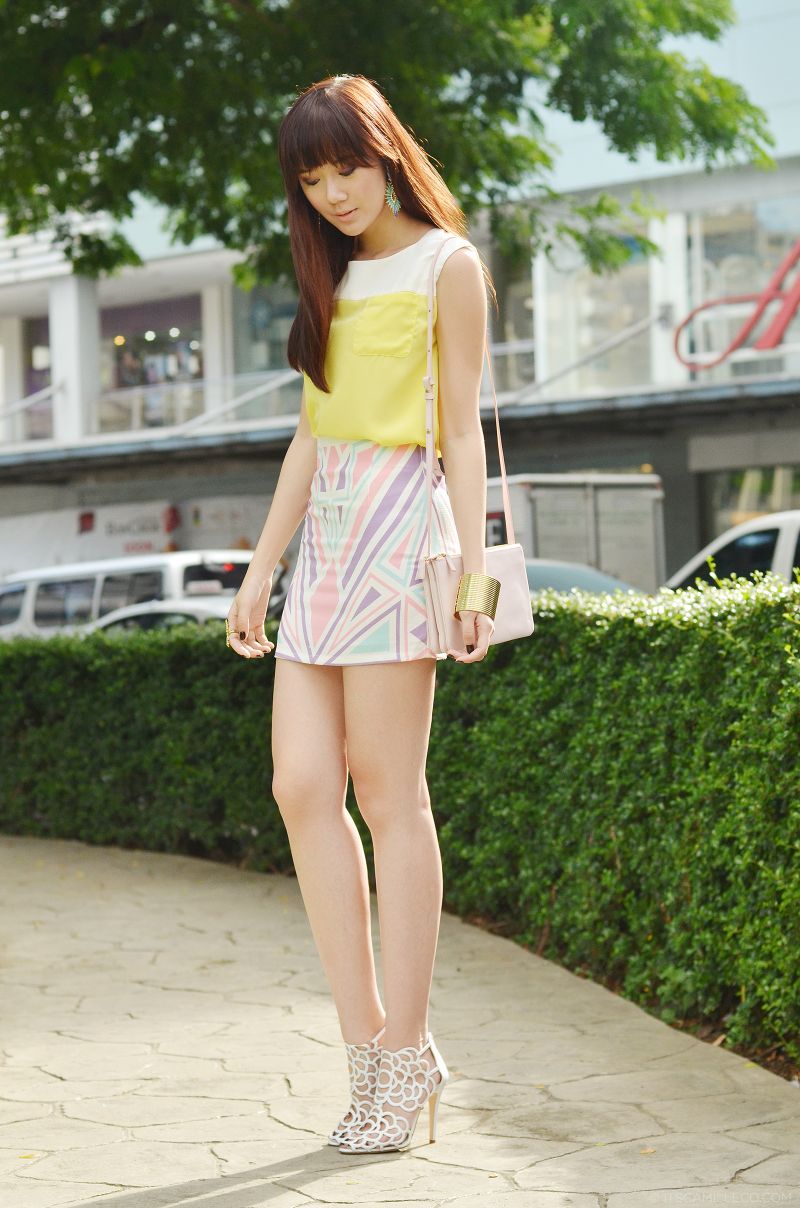 [button link="http://lookbook.nu/look/5164594-Rockspapermetal-Earrings-Femmex-Skirt-Pastel-Dreams" size="small" bg_color="#e5b3b9″ window="yes"]Hype this look at Lookbook.nu here[/button]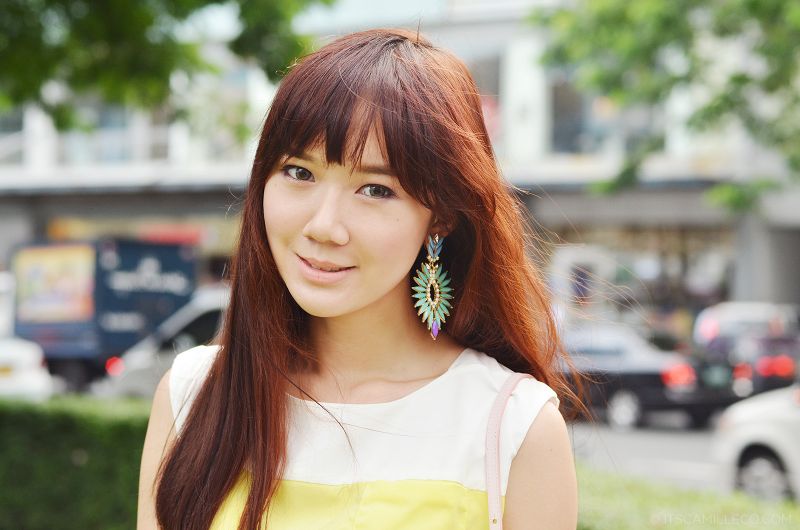 Mango top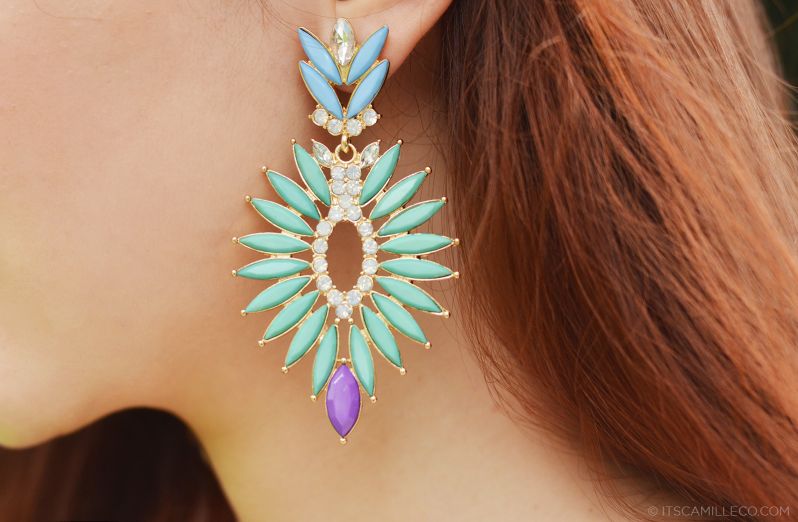 RocksPaperMetal earrings
Femmex skirt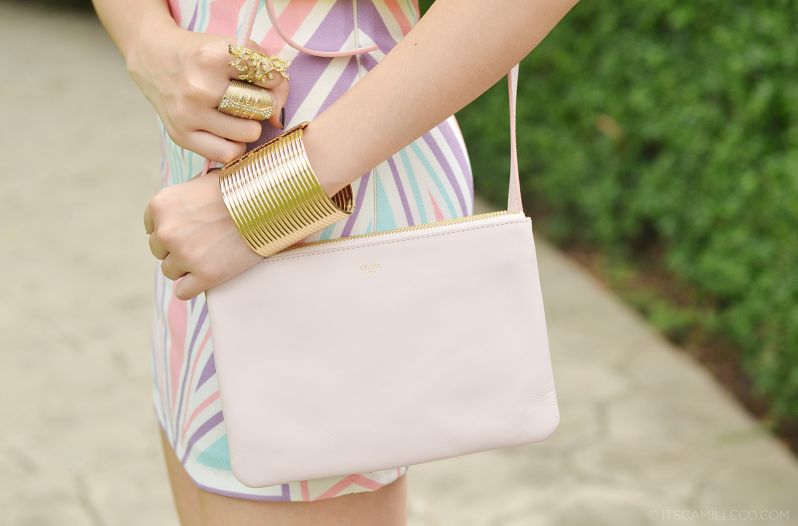 SM Accessories cuff and rings | Celine bag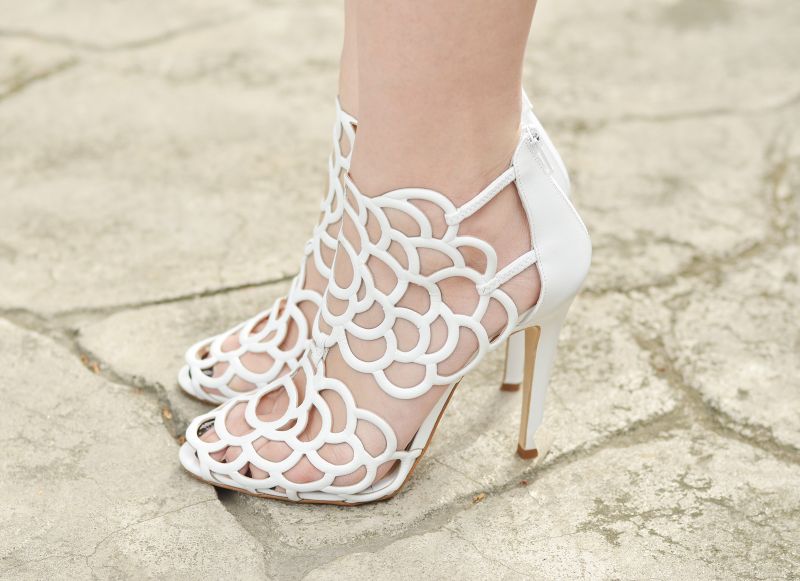 Oscar Dela Renta heels