This top reminds me so much of my high school days when we had countless hours of Chinese history classes. Who would've thought fashion would ever remind me of those? LOL! Not that they're bad memories, I was quite good at them actually. I found our Chinese subjects easy. And out of all of them, history was my favorite. To me, it was like storytelling class. Of course to most of my classmates, it was torture.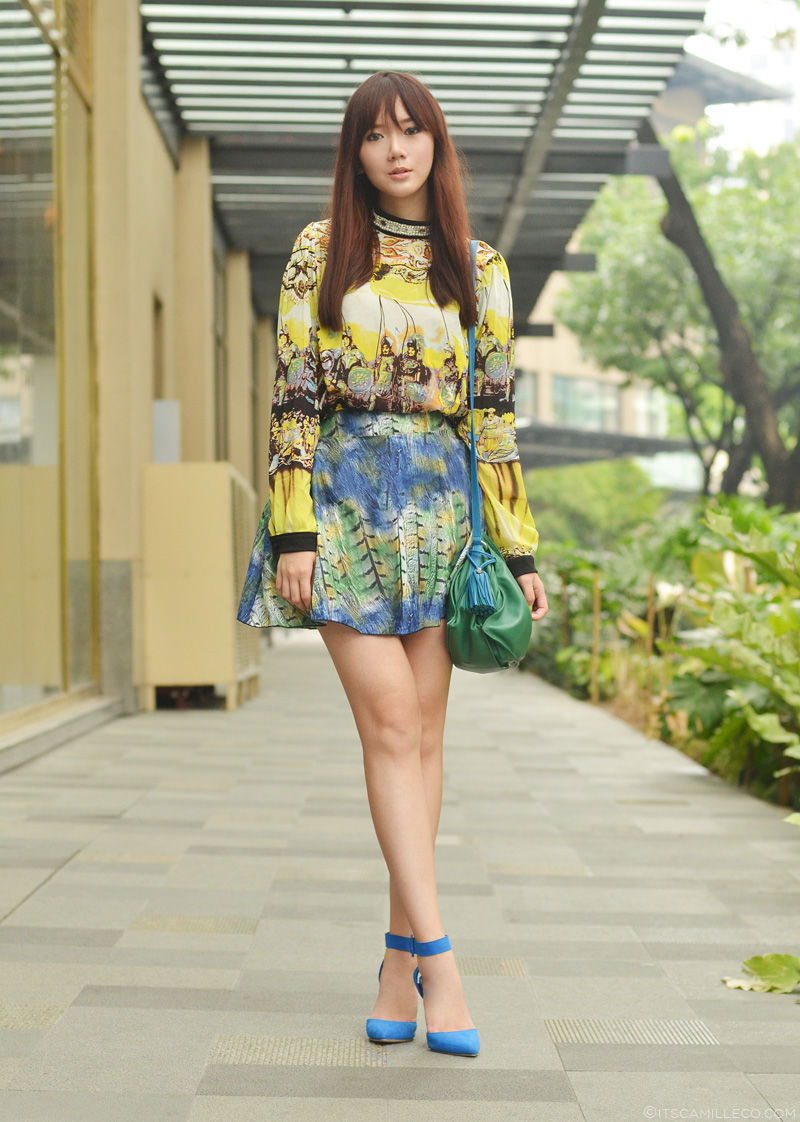 I think it may be my fondness towards my Chinese history classes that drew me to this blouse. I find its print very interesting. It's oriental but not in the usual way. No Chinese silk, floral patterns, embroideries or mandarin collars.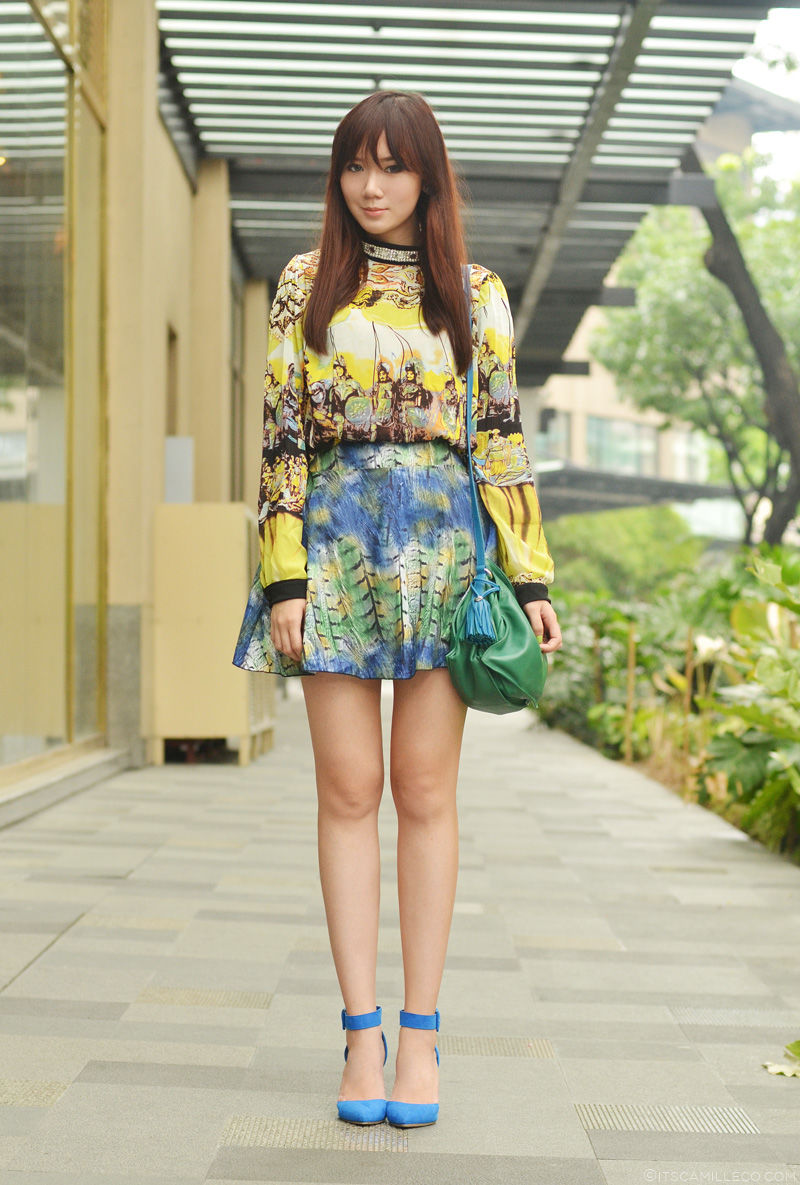 I thought I'd make it younger and more modern by using it in a print on print ensemble. Of course, I didn't want to pair it up with another oriental-inspired print. I wanted to go for something a bit more unexpected like this skirt. What do you think?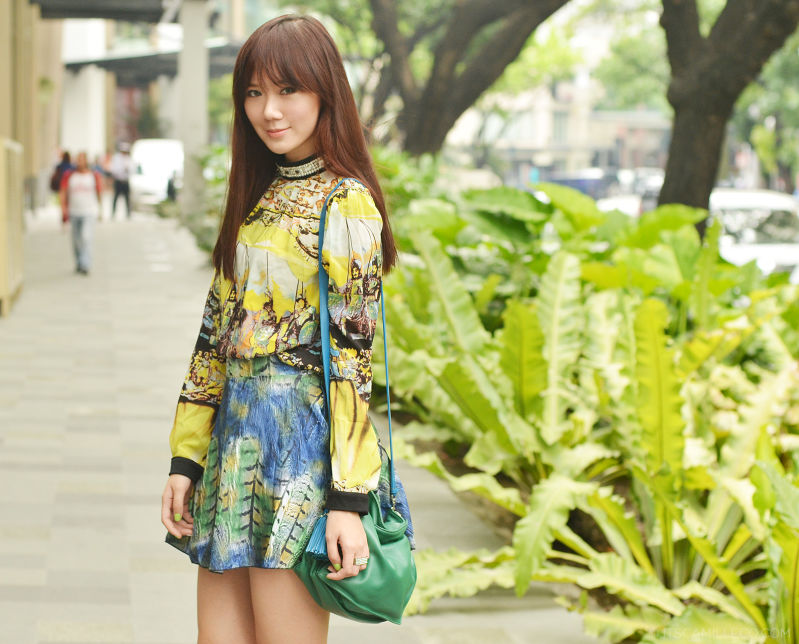 [button link="http://lookbook.nu/look/5108956-Romwe-Top-Feet-For-Queen-Shoes-Start-Of-A-New-Dynasty" size="small" bg_color="#e5b3b9″ window="yes"]Hype this look at Lookbook.nu here[/button]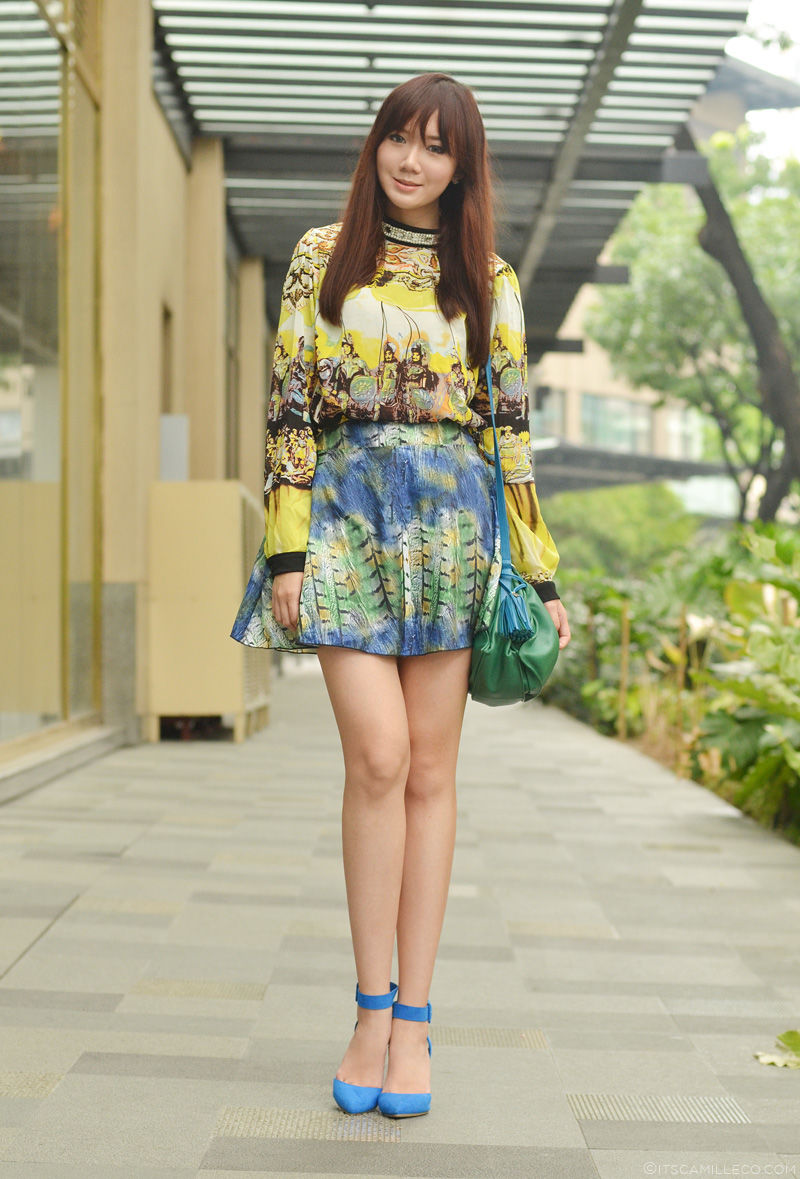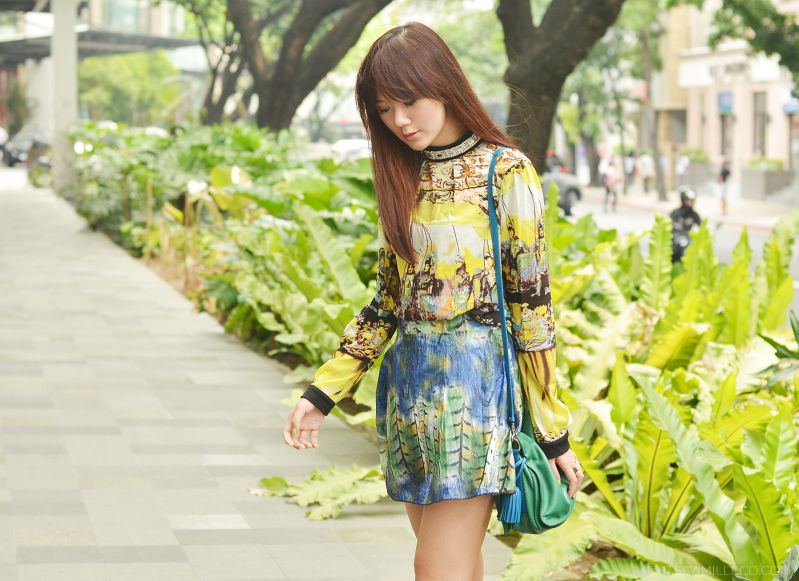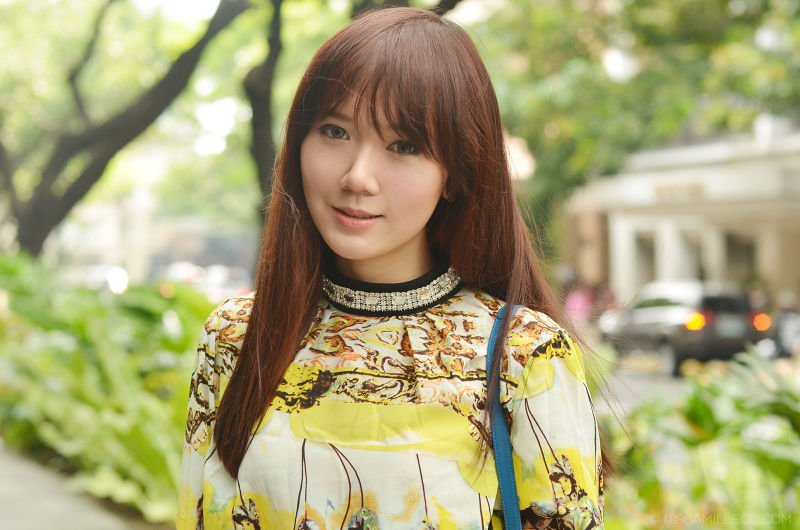 Chanel earrings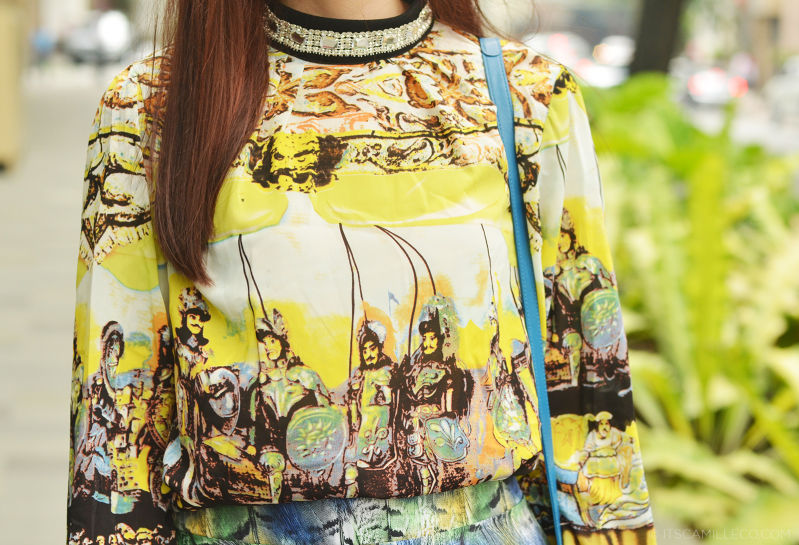 Romwe top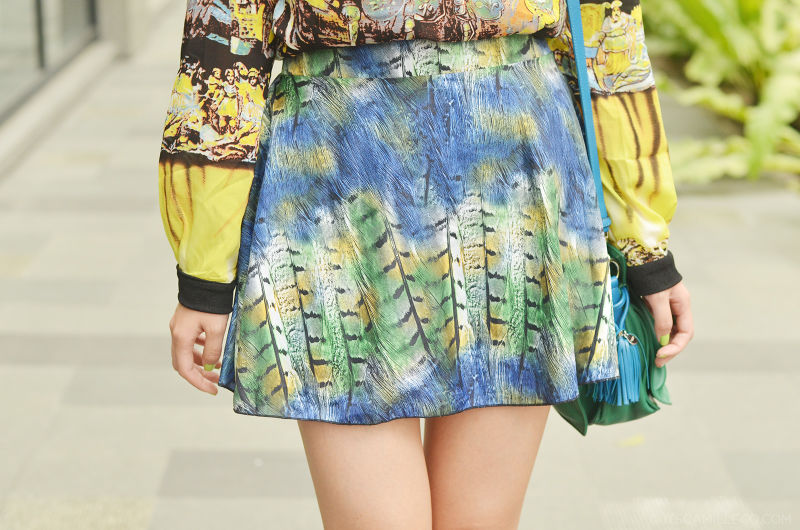 Robinsons Department Store skirt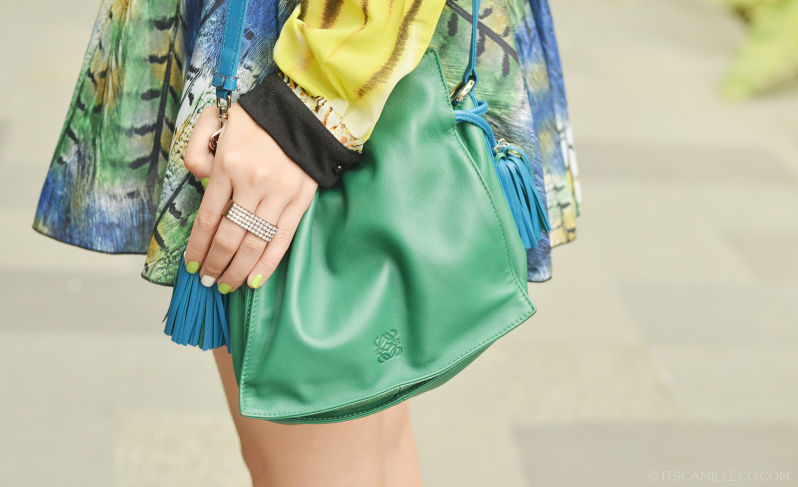 Loewe bag | Nails by Nail Spa Lounge By Ellabell