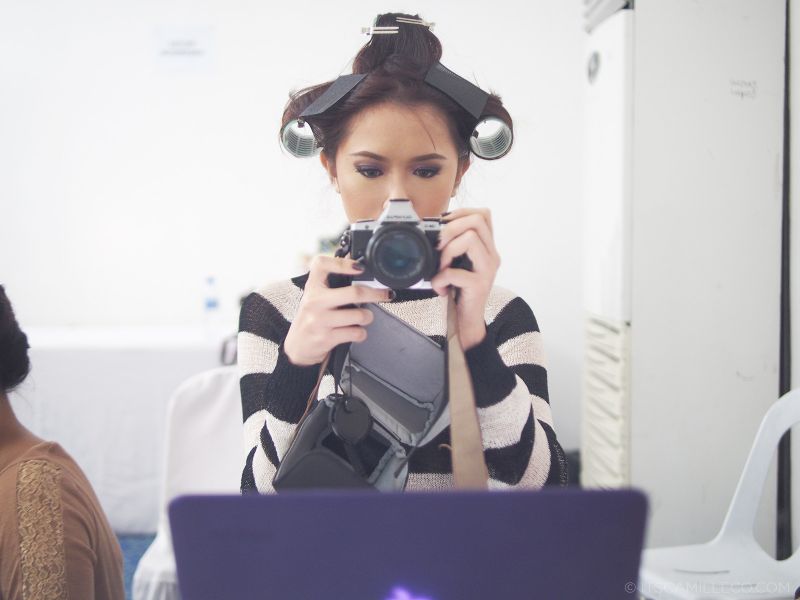 You've probably already heard this but I'll announce it again anyways. UK's most fashionable makeup brand, Collection, is finally in the Philippines!!!! Woohoo!! And guess who's one of the brand ambassadors for Collection? She's none other than the girl in the mirror! LOL! How dramatic. This is me, hours before the Colour Out Loud party, which officially launched the arrival of Collection in the Philippines. It was held at Rockwell Tent last June 19.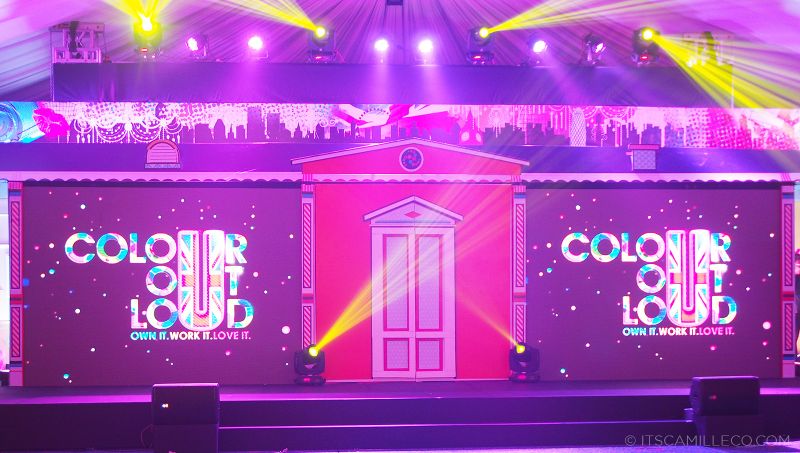 Don't you just love the stage set-up? Wait until you see the rooms hiding behind those doors. Rockwell Tent was transformed into a life-sized doll house!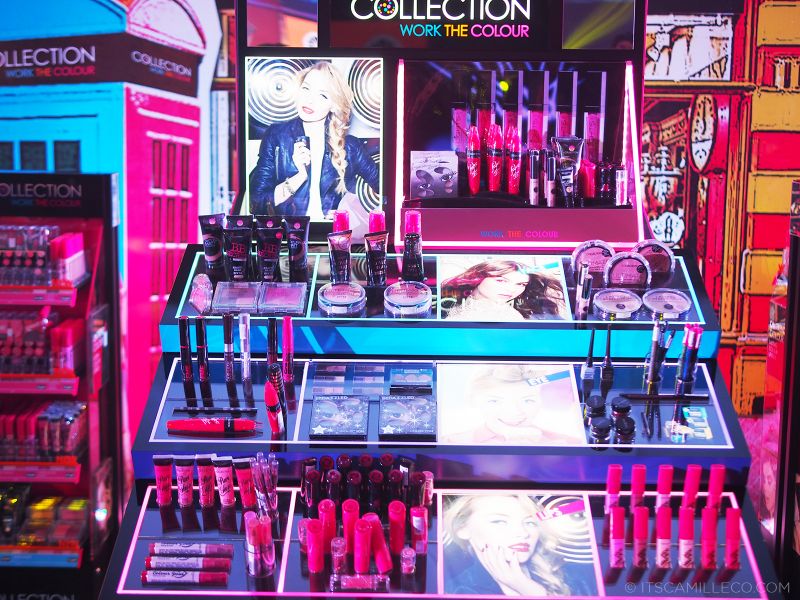 What's a makeup brand launch without makeup? Collection has a full range of products in more than a hundred colours. And they were all there at the launch for guests to check out!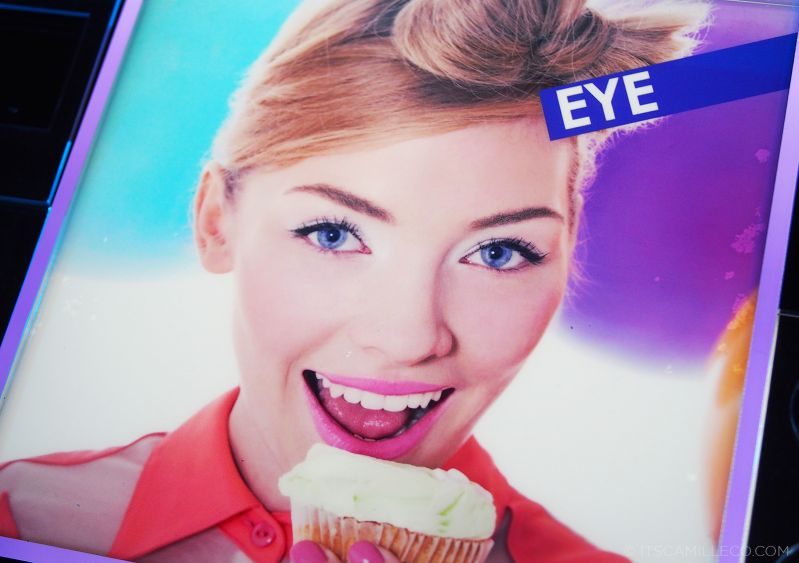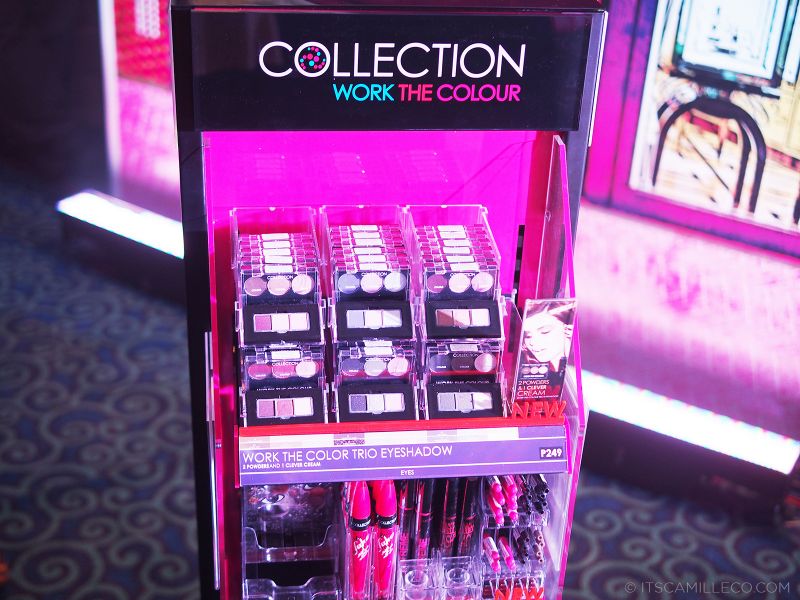 Can you spot my favorite Work The Trio eye shadow palettes and Smokey Eyes palette? I highly recommend Collection's Longer Lash Waterproof mascara too!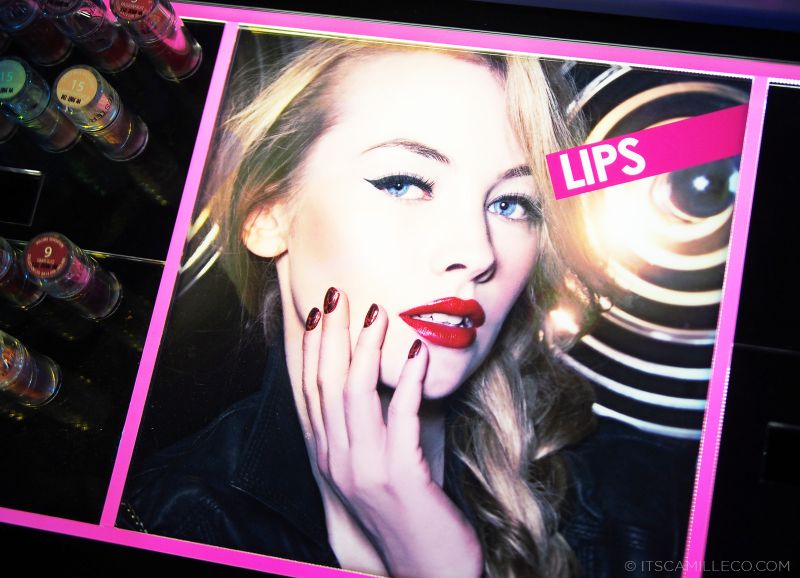 One of the many reasons why I love Collection is that it literally has all the colours you need. My favorite lippie so far is the Volume Sensation Lipstick in Satin Bow. But then again, I've been trying so many colours, this might change again after a few weeks!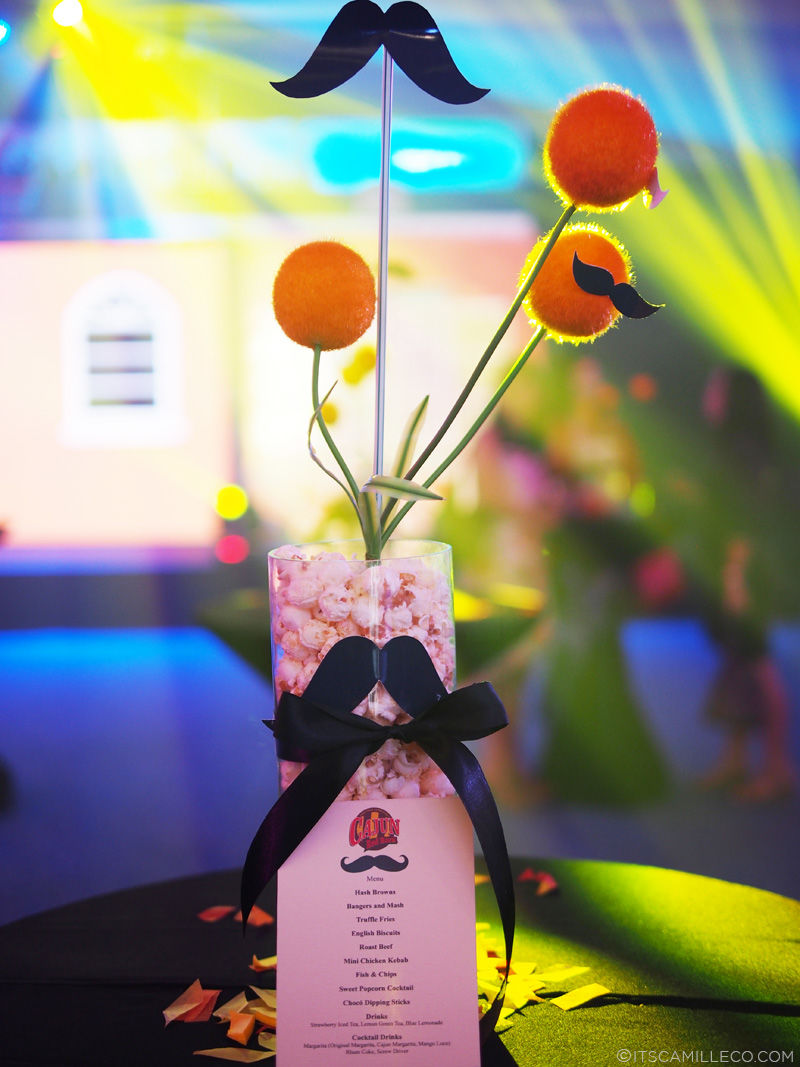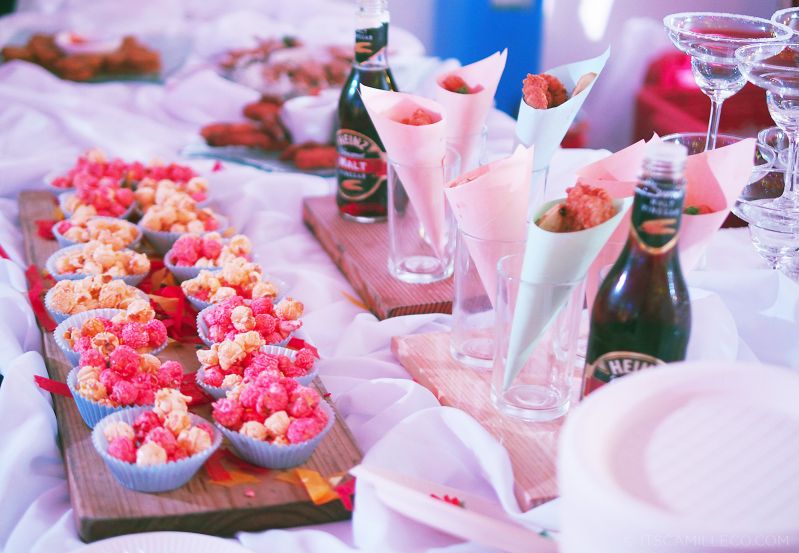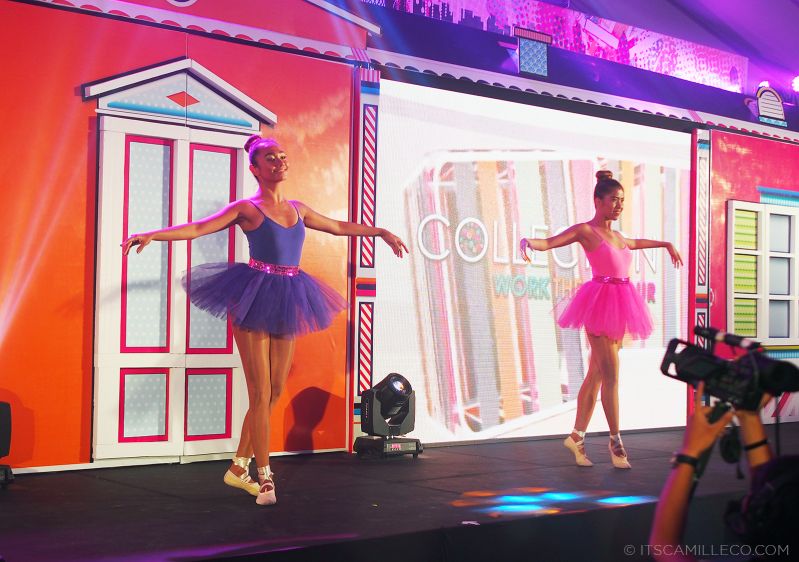 It's almost my turn to hit the stage! Judging from this production number, I represent the sweet girl-next-door yet again. I'm not complaining though. I'd like to think it's because I'm sweet sixteen. LOL! Feeling young!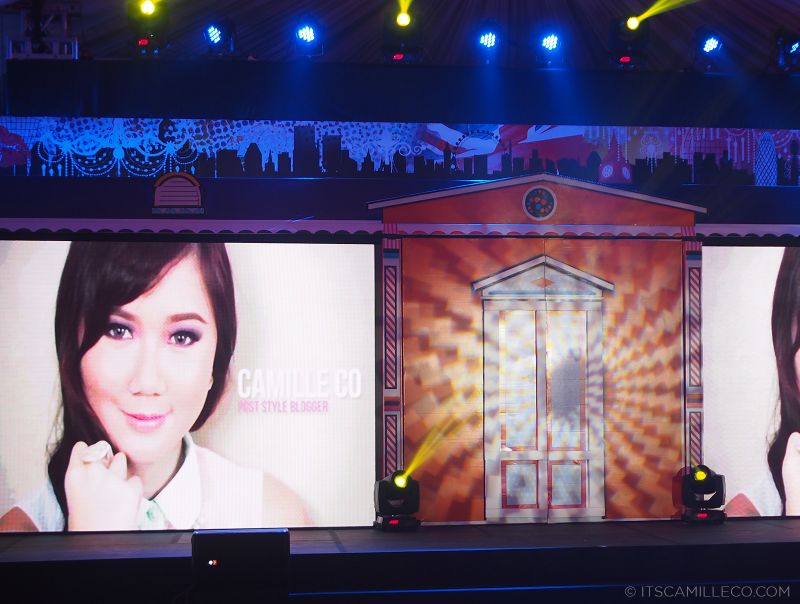 Naks! "Posh style blogger" daw ako. My video was all about being fun and girly with Collection's fresh pastels.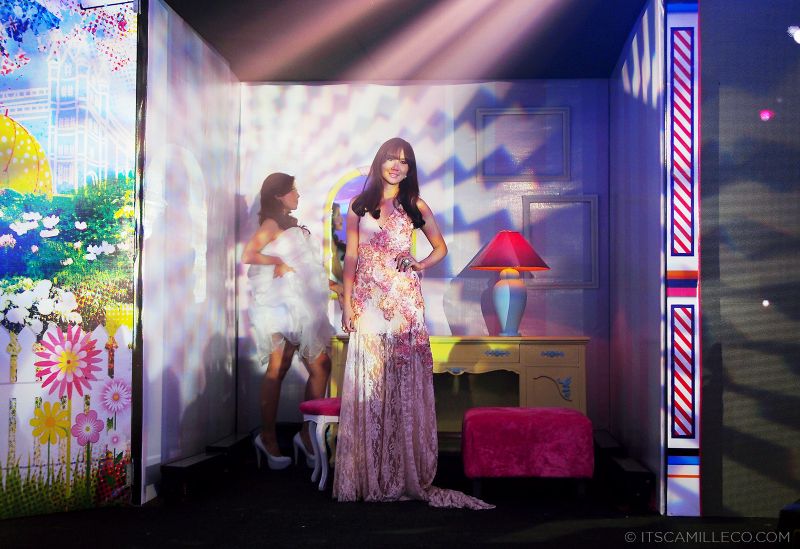 Isn't my room the cutest????!!! It's sooooo me!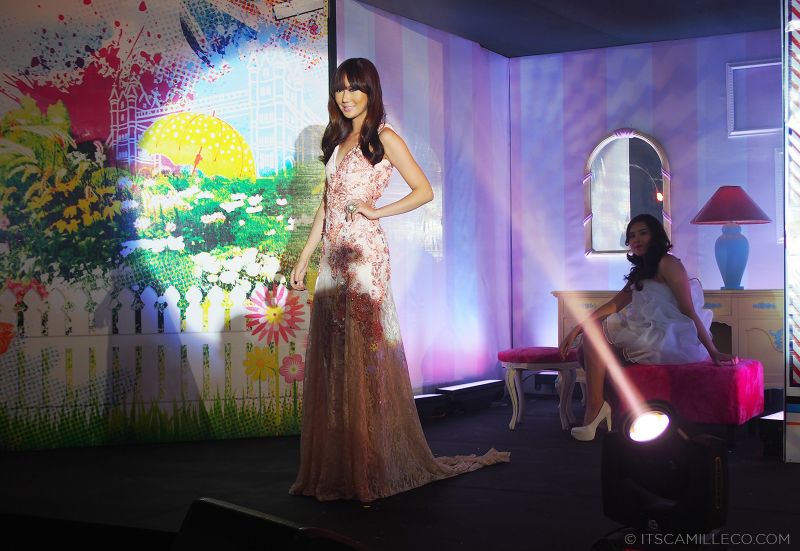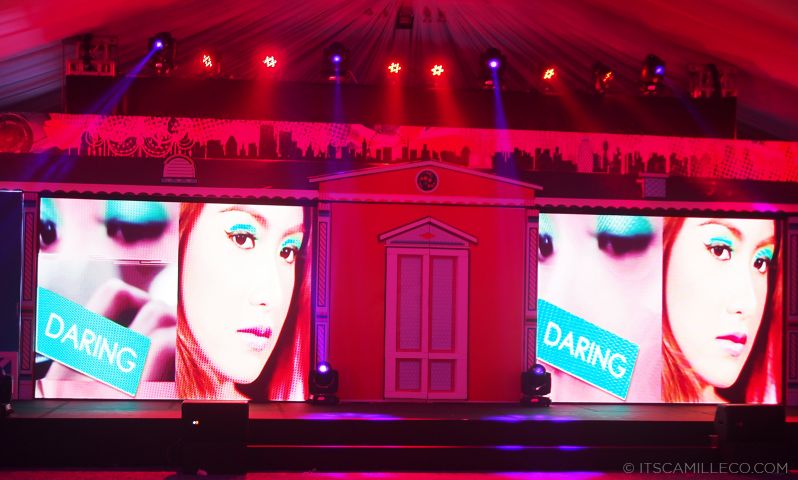 Can you guess who the next brand ambassador is?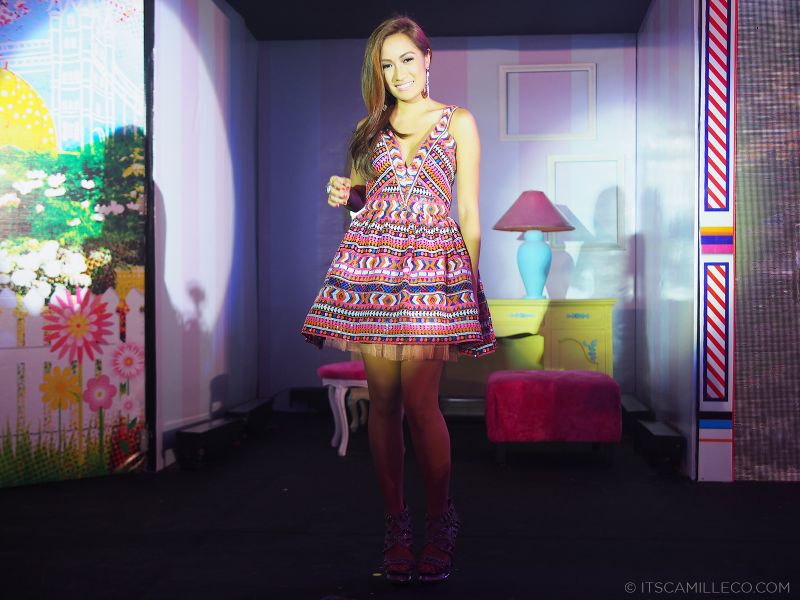 She's none other than my blogger bestie, Laureen Uy! She represents the sassy and edgy Collection girls who are not afraid to work the brightest and loudest makeup colours.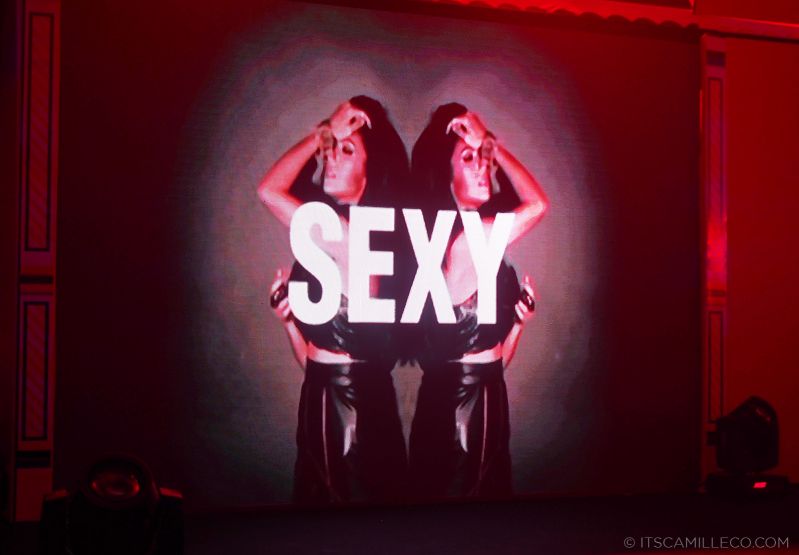 I'm sure you all know who this gorgeous woman is!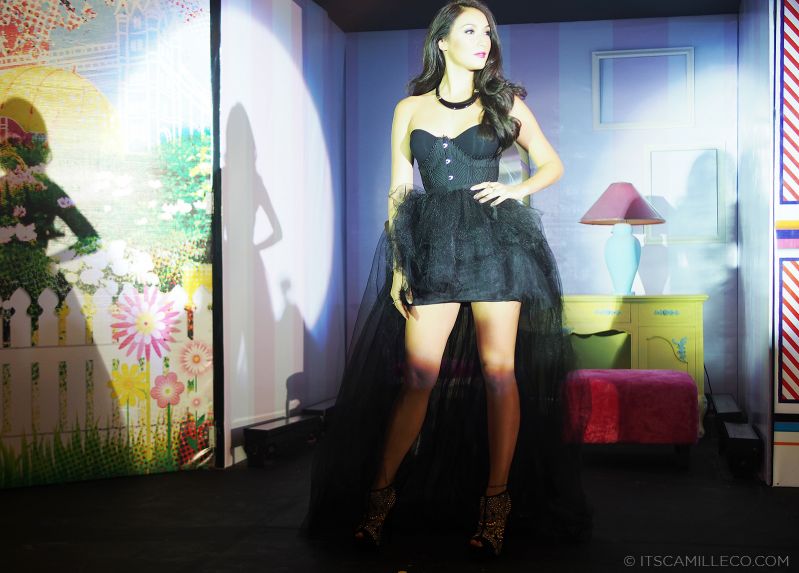 She's none other than actress, Solenn Heussaff! She's the sexy Collection girl who's all about being rock chic and glamorous.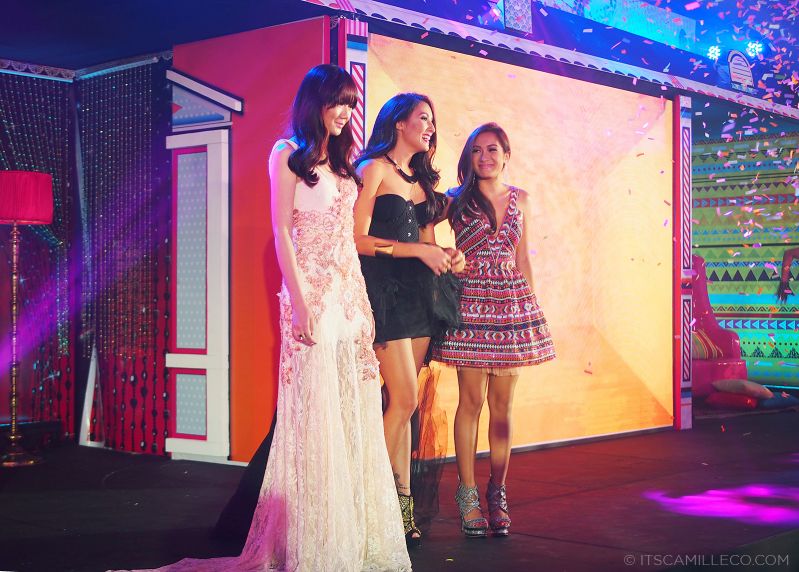 3 different girls but all Collection girls! We're fresh and fearless fashionistas who are always on-trend and aren't afraid of working the right colours to suit every moment.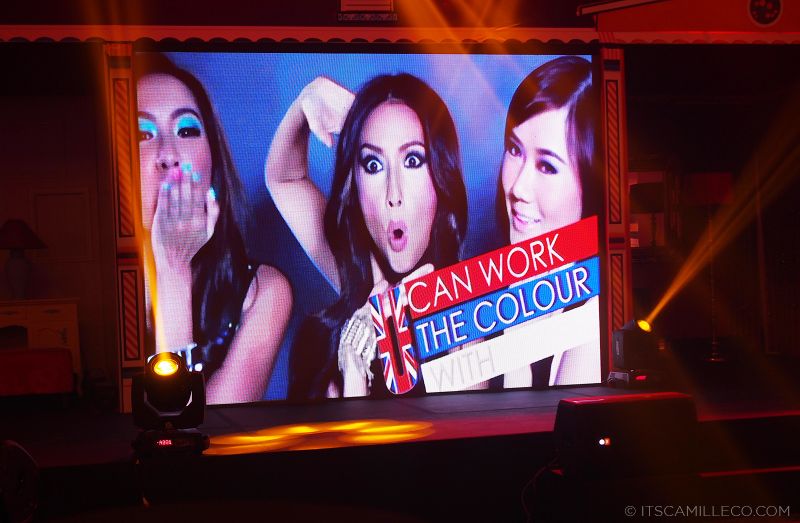 We're working it, owning it and loving it (while goofing around)!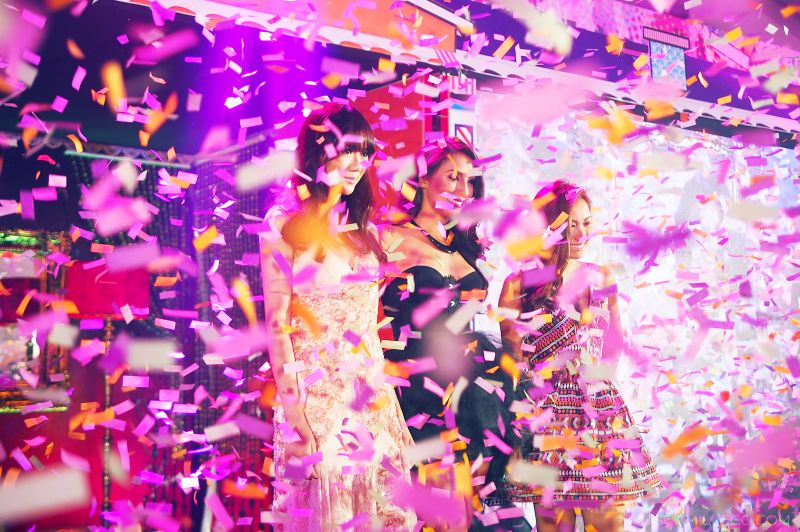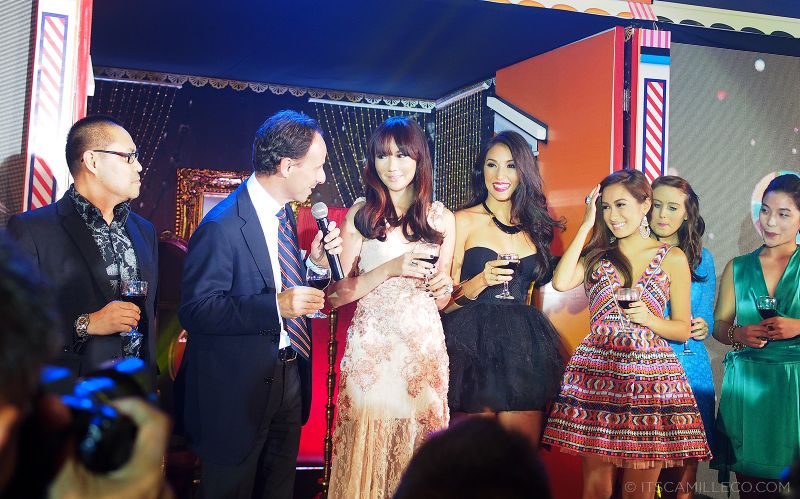 This is Collection's SVP for Marketing, Mario Salvatori giving a few words about the brand's successful launch here in our country. He is joined by Collection's General Manager for Finance and Marketing, Ernie Chavez.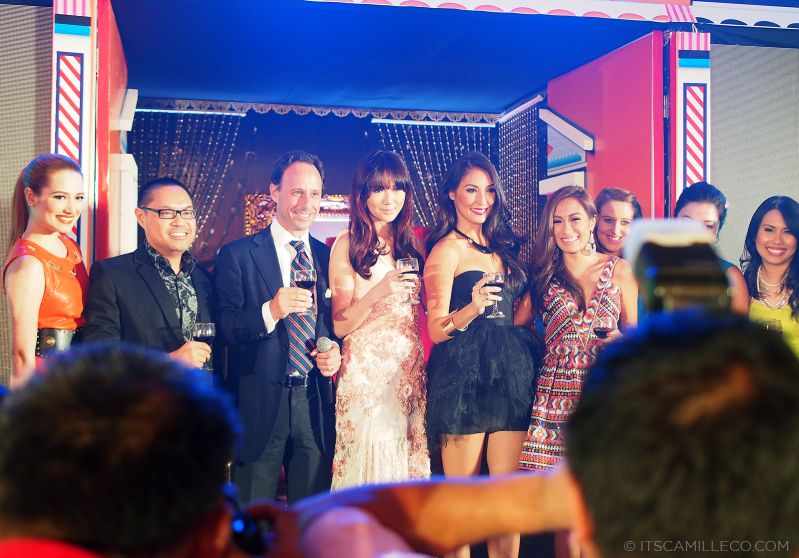 My good friend Nicole (far left) was also present at the launch. She was the lovely host of the night.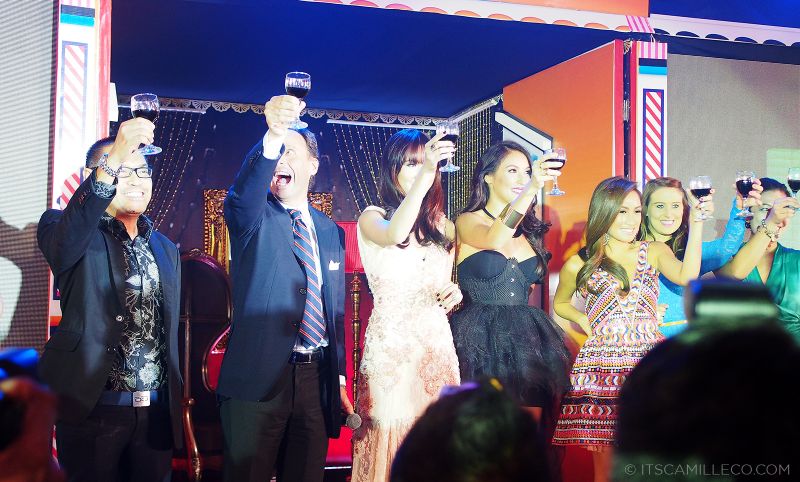 Let's toast to Collection!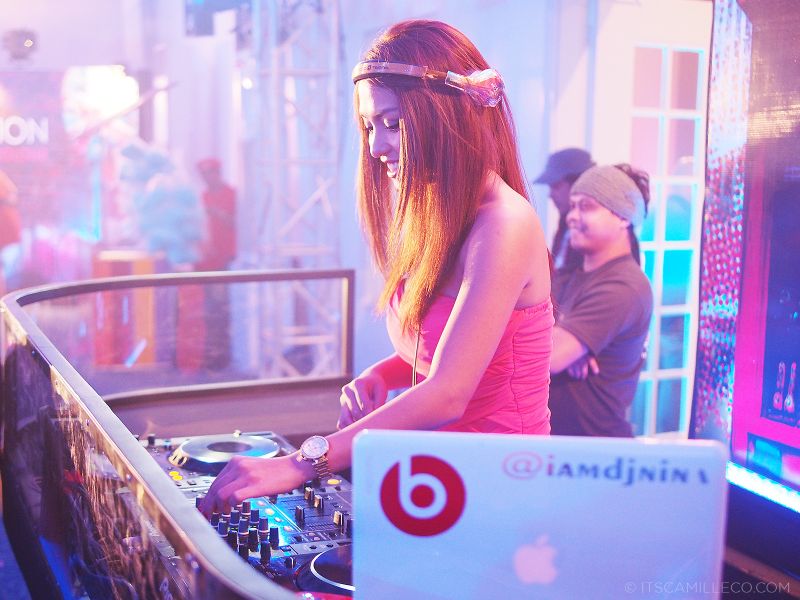 Time to party with DJ Nina supplying the beats!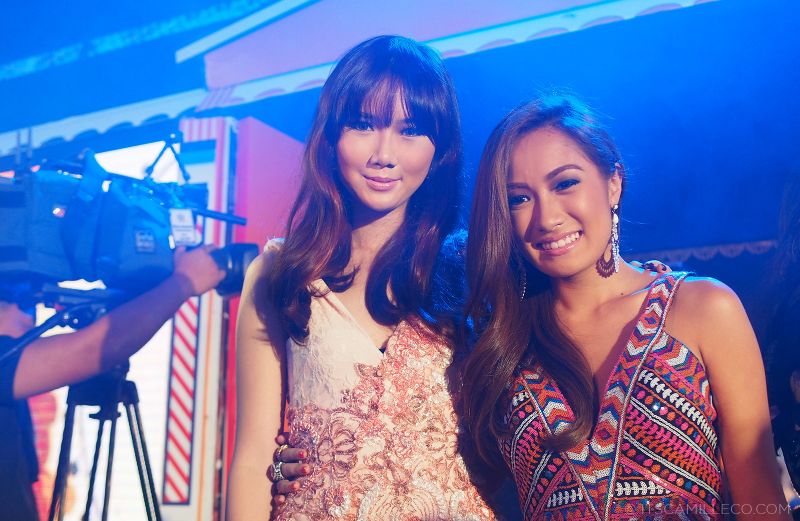 But before that, bestie photo op first!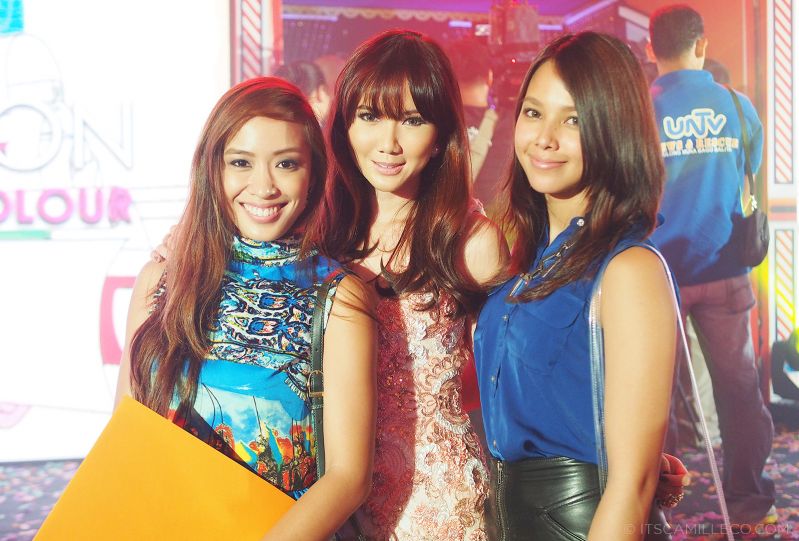 And another with Lissa and Patrish!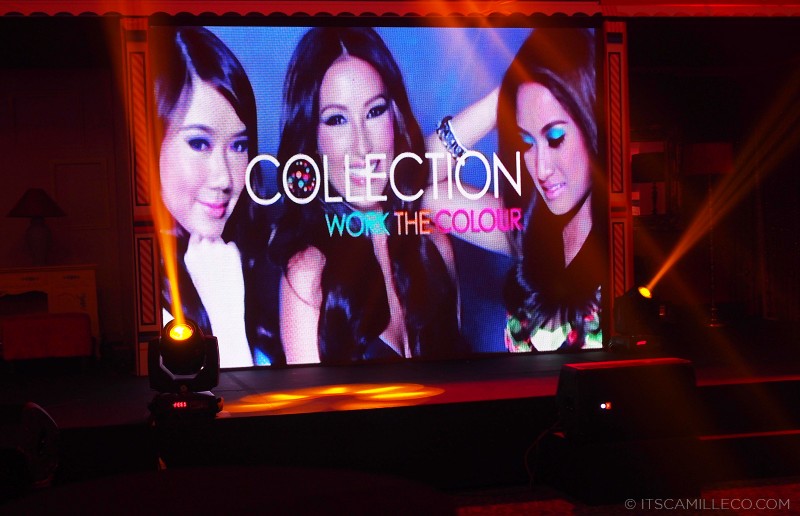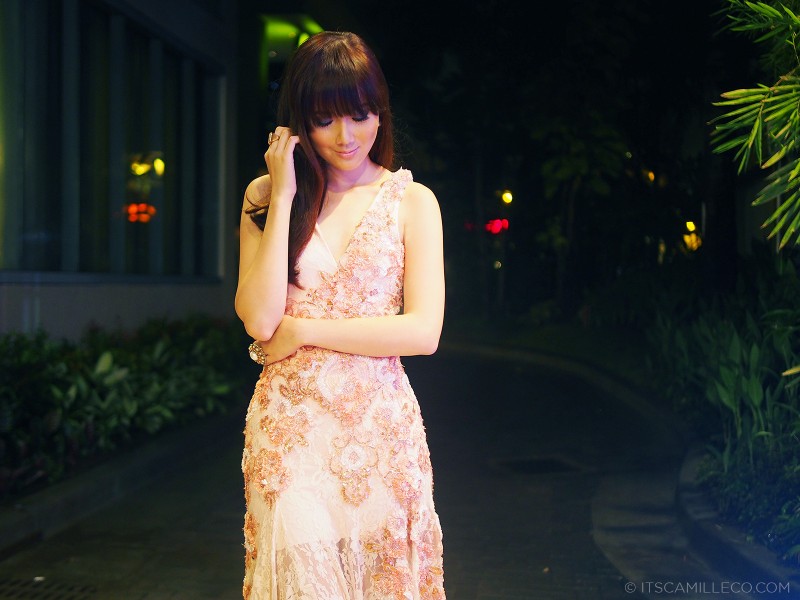 [button link="http://lookbook.nu/look/5112762-Collection-Is-Here" size="small" bg_color="#e5b3b9″ window="yes"]Hype this look at Lookbook.nu here[/button]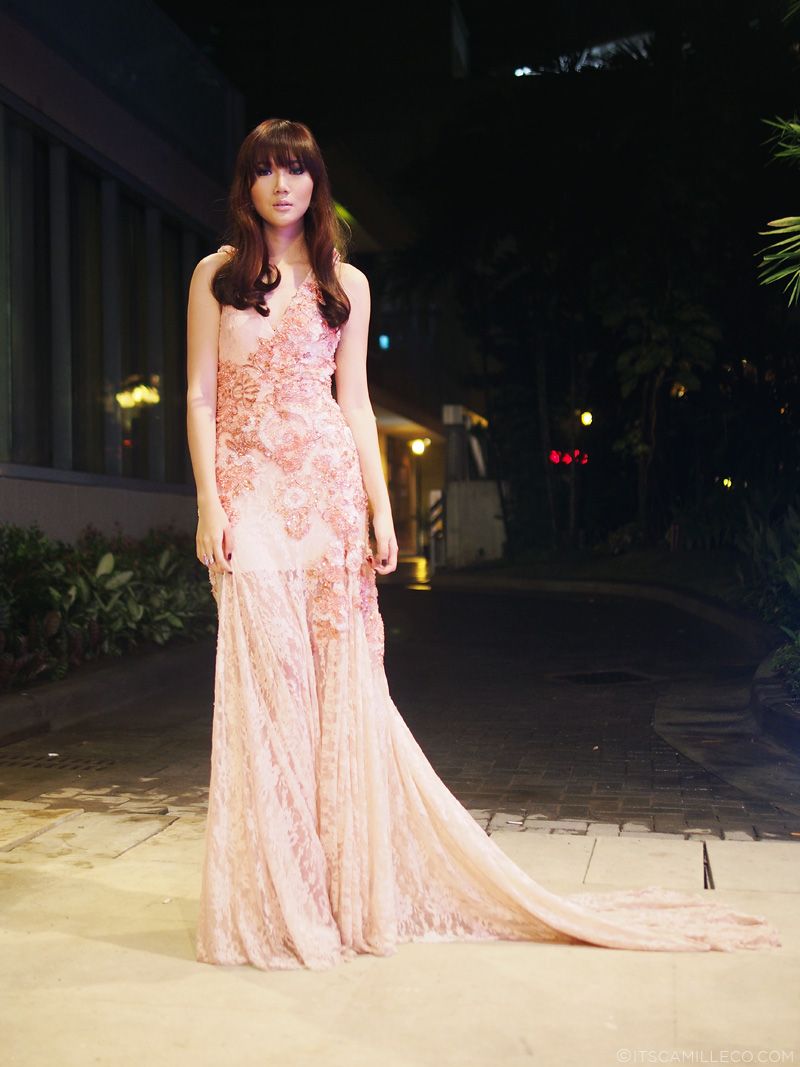 Before I end this post, I'm sure a lot of you are dying to know where I got my beautiful gown from. I was in need of a pastel dress for the launch and my good friend Eric Delos Santos was gracious enough to lend me this. Thank you Eric!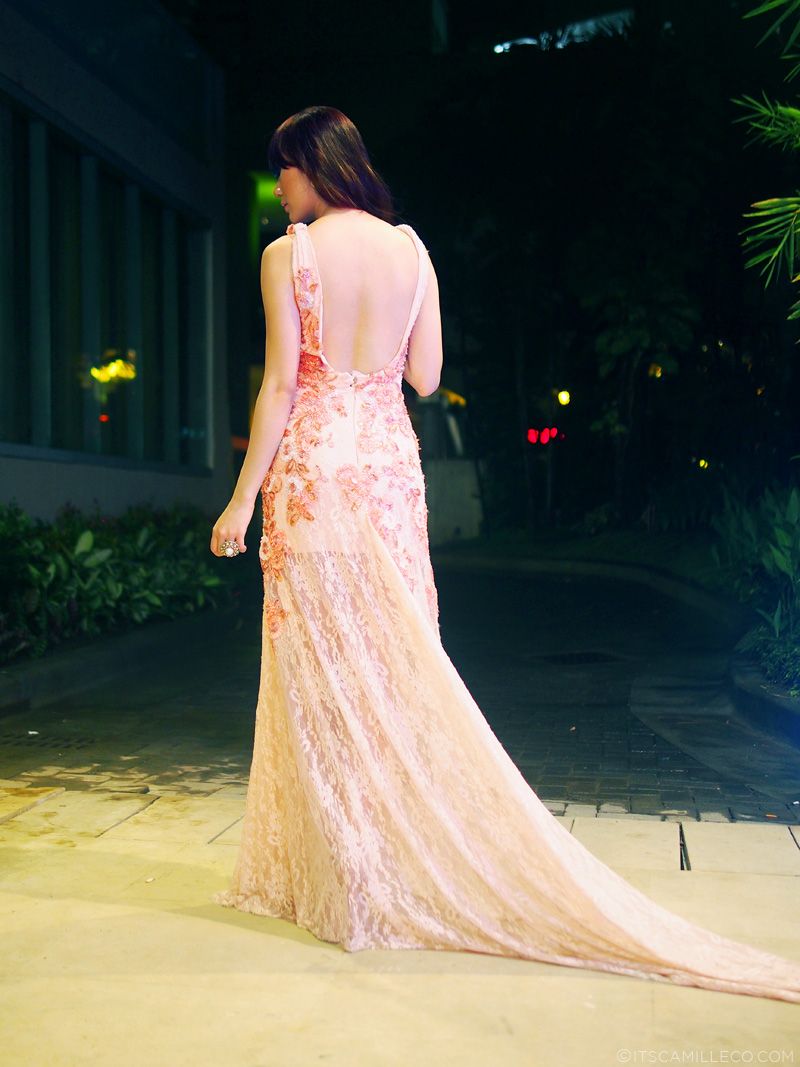 I love the sheer lace at the bottom. It's equal parts sweet and sexy!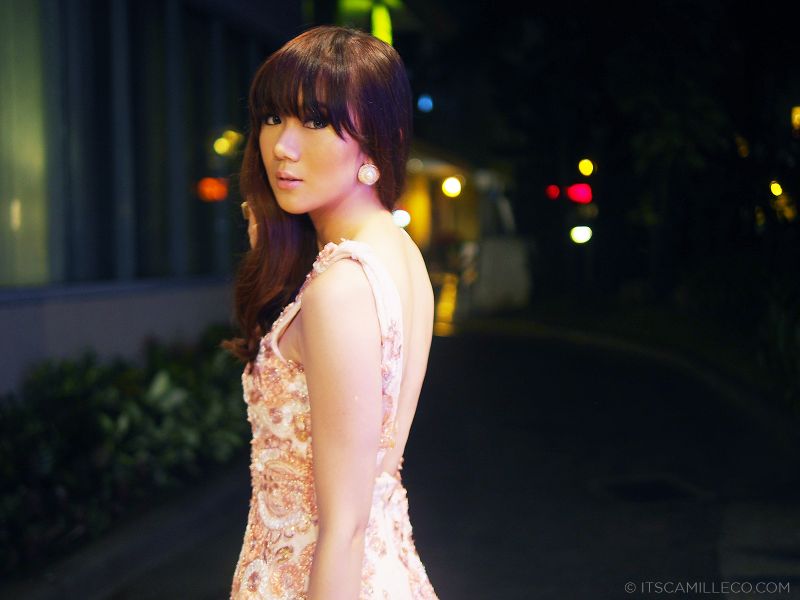 Eric Delos Santos dress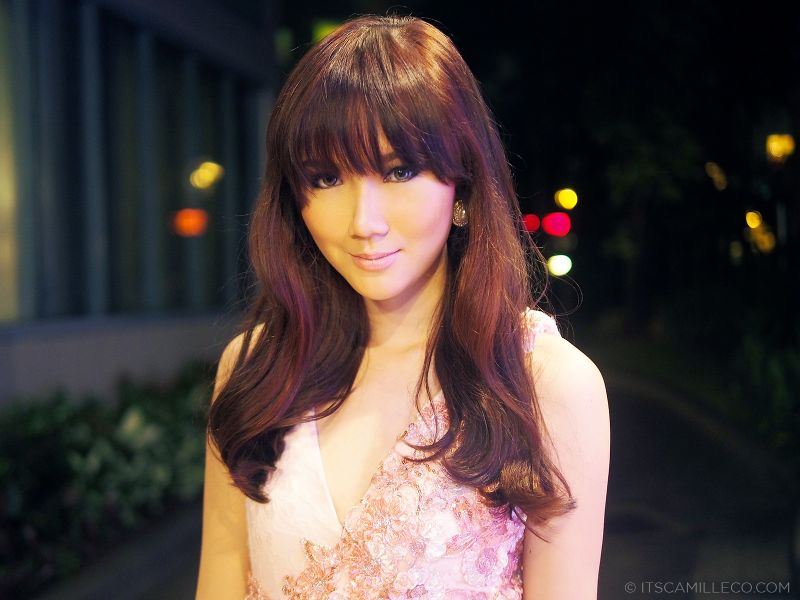 Make-up by Jake Galvez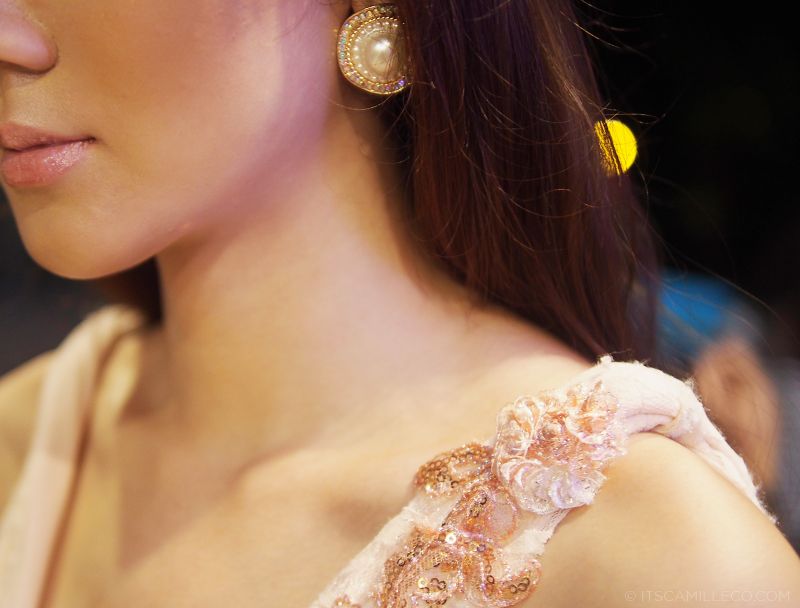 SM Accessories earrings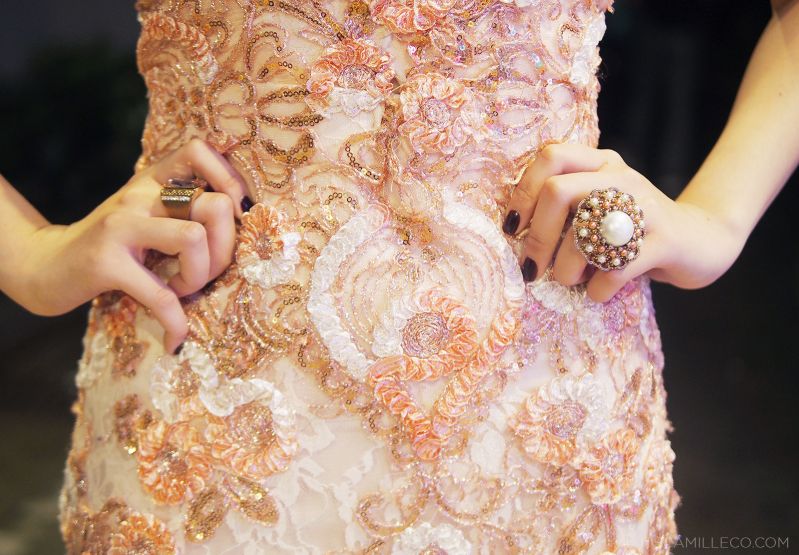 SM Accessories ring | Aldo ring