It's been a long time since I last made a make-up tutorial, the reason being is that I don't really have much talent in the area. LOL! I don't know any fancy techniques aside from the one I usually do over and over and over again. But since a lot of you have been asking for a makeup tutorial, here goes. Don't say I didn't warn you though!
Since I'm an ambassador for UK cosmetics brand Collection and I've been using the brand ever since, I decided that for this makeup tutorial, I'll show you how I do my favourite smokey eye makeup using Collection's affordable products. To achieve this look, just follow the steps below. Don't you worry. I'm such an amateur, practically anyone can do this!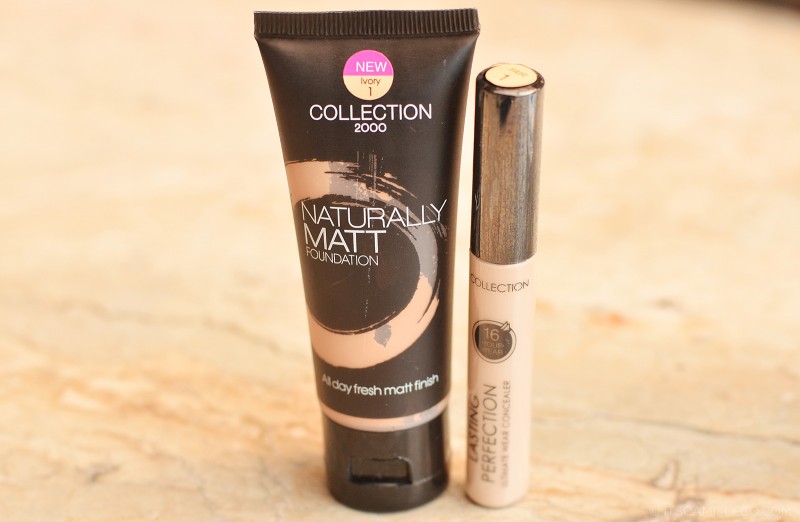 I have oily skin so for my foundation, I'm using Collection's Naturally Matt foundation to keep me fresh all day. Matt makeup is the best type for oily skin. Of course, we've all got imperfections we want to hide, right? After applying foundation, use the Lasting Perfection concealer to remove dark spots and eye bags. I usually apply concealer under my eyes and on the sides of my nose.
Now that you've got your flawless skin, time for the main event–your eyes.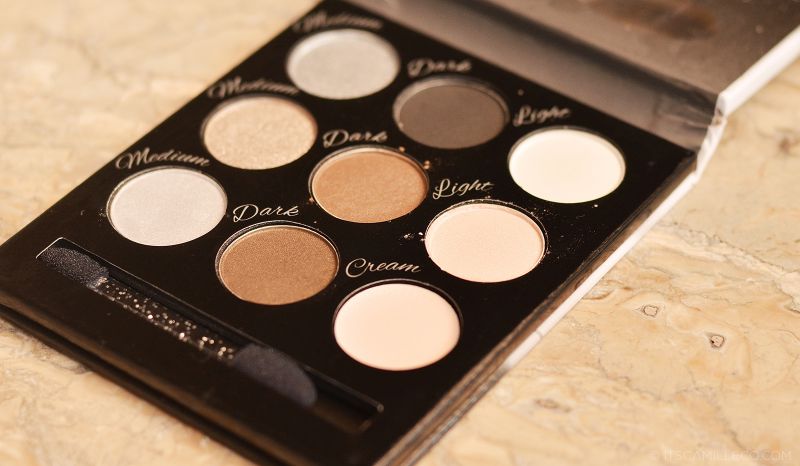 This is Collection's Smokey Eyes eye shadow palette. I chose to use the cream as base then topped it off with the light eye shadow on the middle row.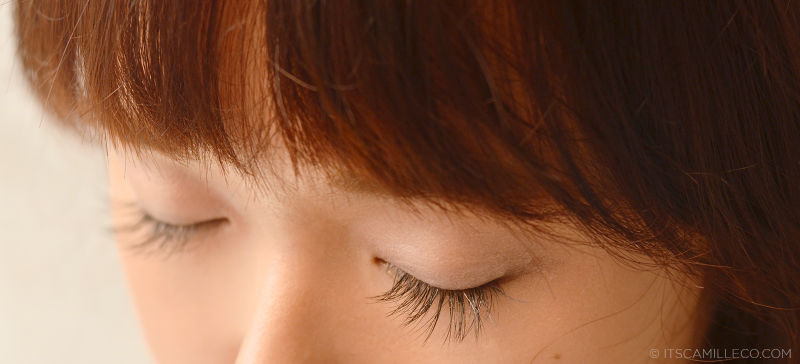 Apply the cream and powder evenly on your entire eyelid. For this step, I prefer using my fingers over a brush.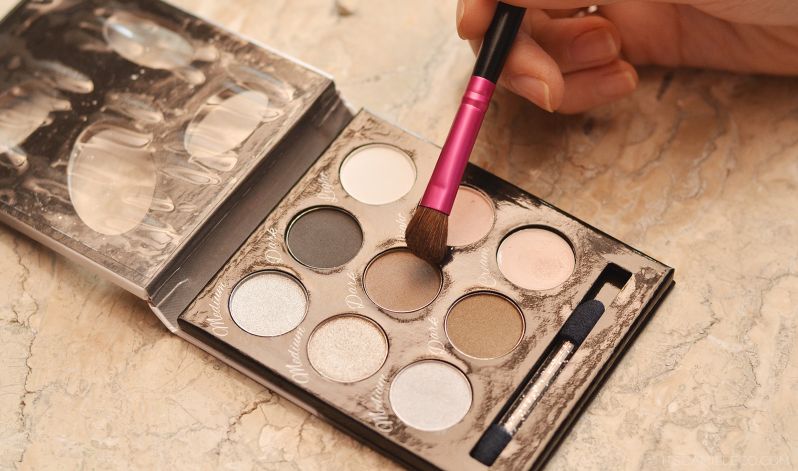 After applying your base, take your brush and use it with the "dark" eye shadow on the center of this palette. If you look at the back of this eye shadow palette, it actually instructs you to use the medium eye shadows first. But since my eyes aren't exactly the biggest, the medium shades don't really work for my eyes.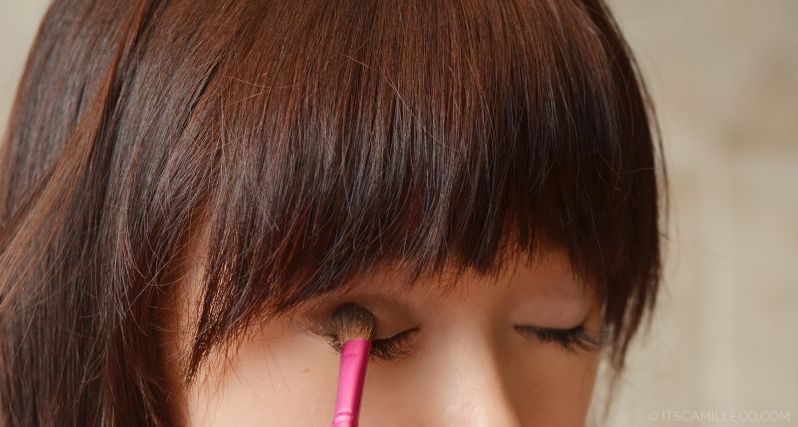 So if your eyes are like mine or you simply want a more dramatic smokey eye makeup, use the center dark eye shadow and brush it from the outer corner of your eyelid going inward.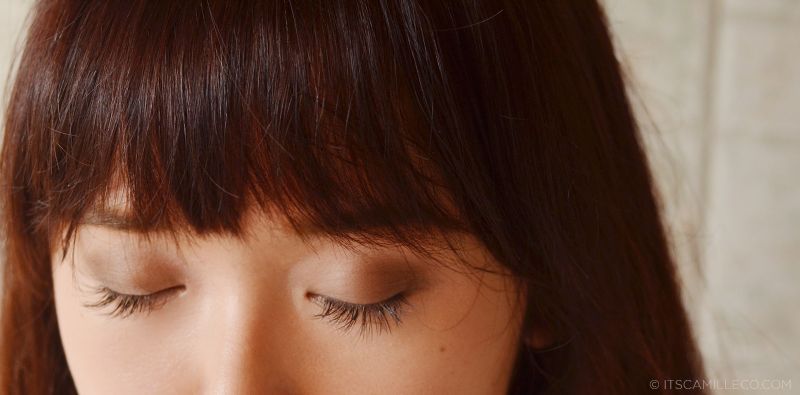 Always brush from the outer corners of your lid so that the darker colour fades as you brush inward.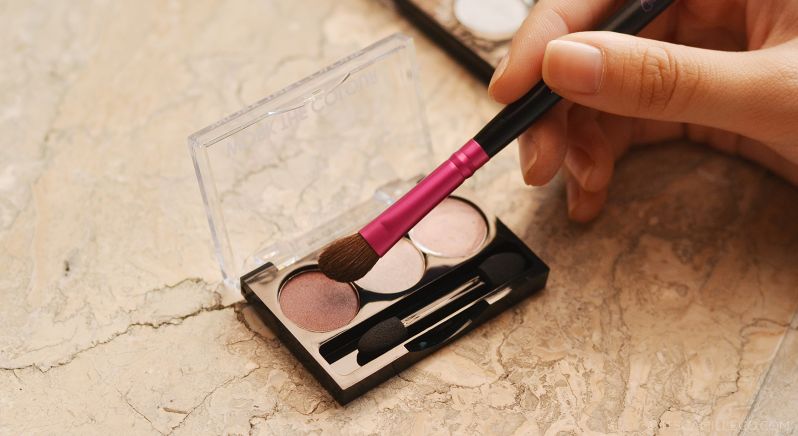 For my smokey eye makeup's darkest shade, I'm using the brown eye shadow of Collection's Work The Colour Trio eye palette in Naughty n Nude.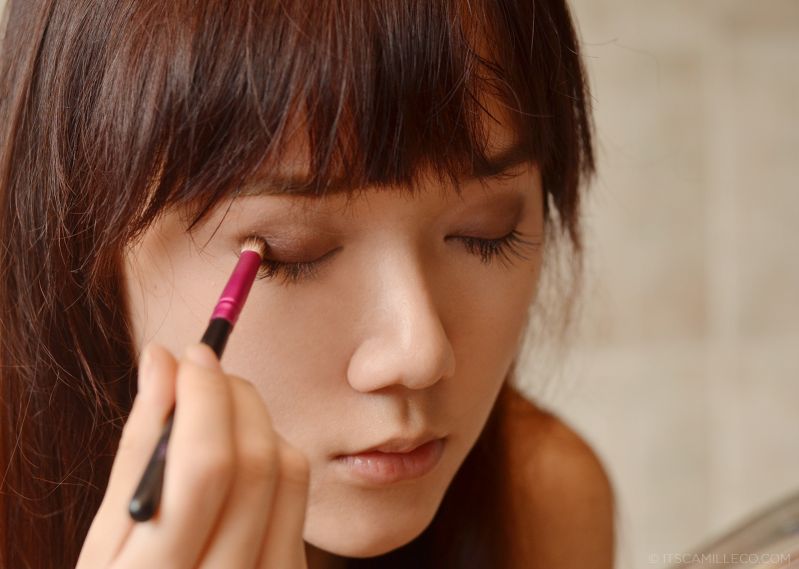 As you can see, I'm using a more compact brush now to make the darker eye shadow more prominent. Again, brush from the outer corners of your eyelids going inward. For more impact, apply more on the bottom part of your eyelid–the part that's closer to your lash line.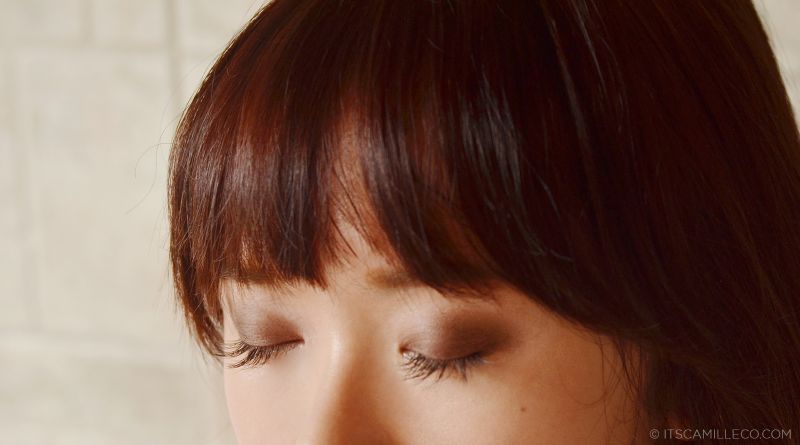 You can use the light eye shadow again to blend the colours even more. Brush it from the inner corners of your eyelids going outward and upward towards your brow bone. In a way, your fading the colours out so that they blend well with the areas that you didn't apply eyeshadow on.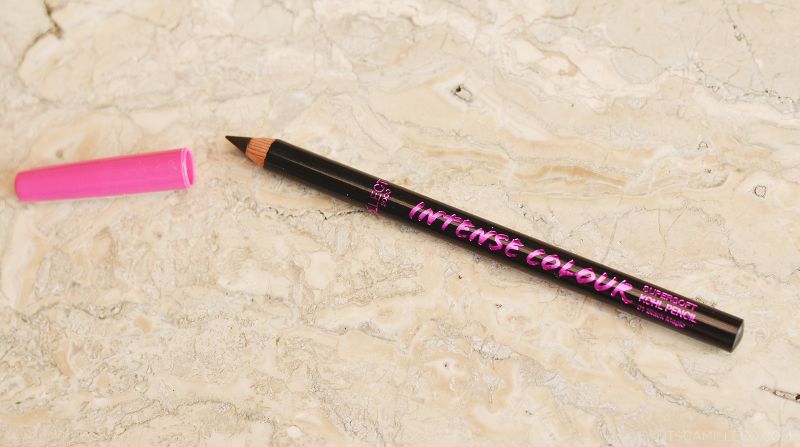 My winning weapon: the eyeliner! I'm using Collection's Intense Colour Supersoft Kohl Pencil in black.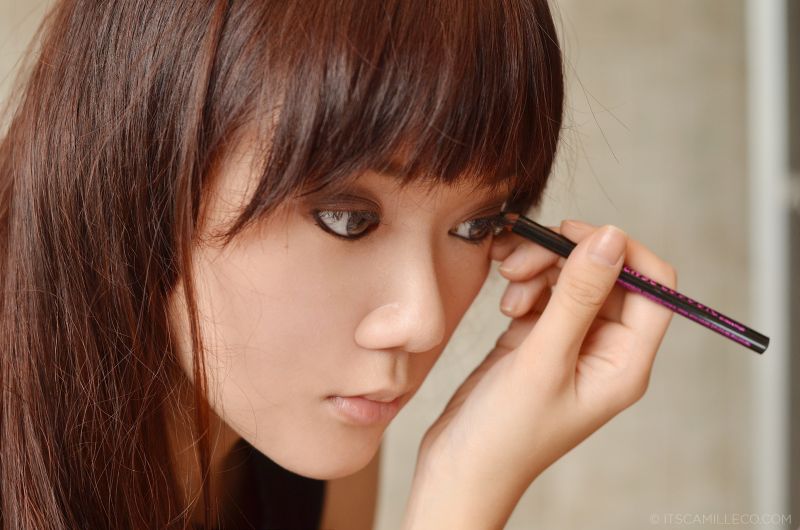 I always use pencil eyeliners on my lower lash line for a sexy effect. This particular pencil is so easy to work with and glides on so smoothly!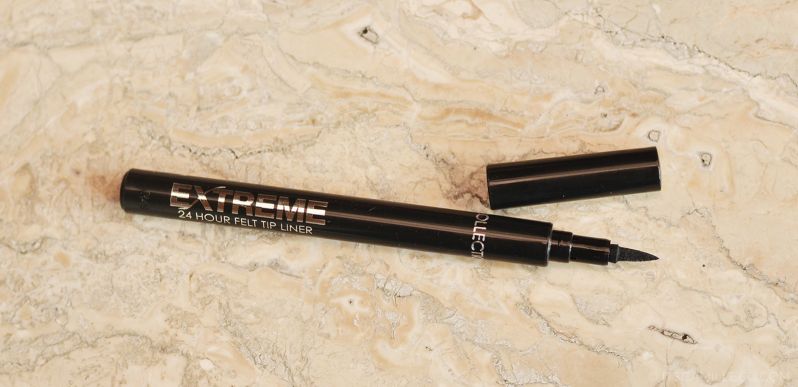 To line my eyelid or upper lash line, I always use liquid or gel liners. For this look, I'm using Collection's Extreme 24 Hour Felt Tip Liner in black.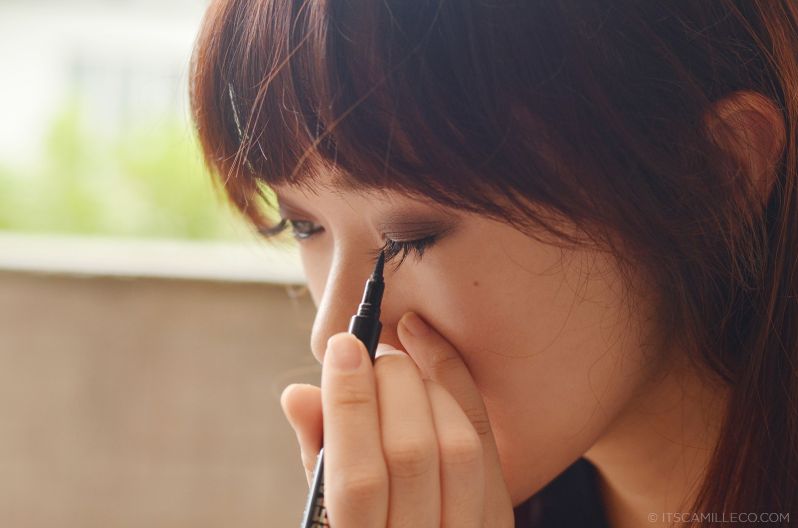 If you have a hard time handling liquid liners, this one is for you. It's so easy to control! It's literally like using a marker! It dries quickly too!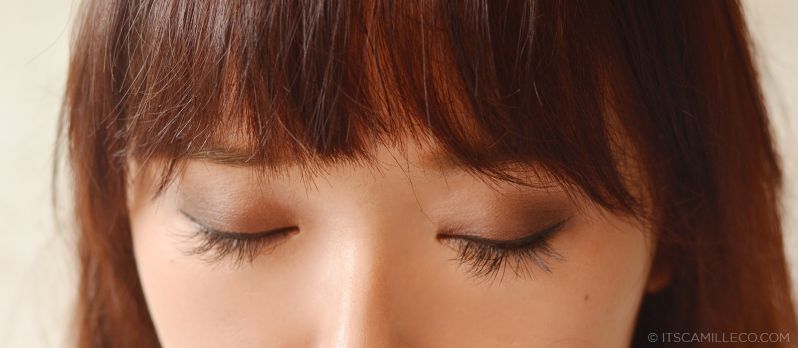 I always extend the tips of my eye line.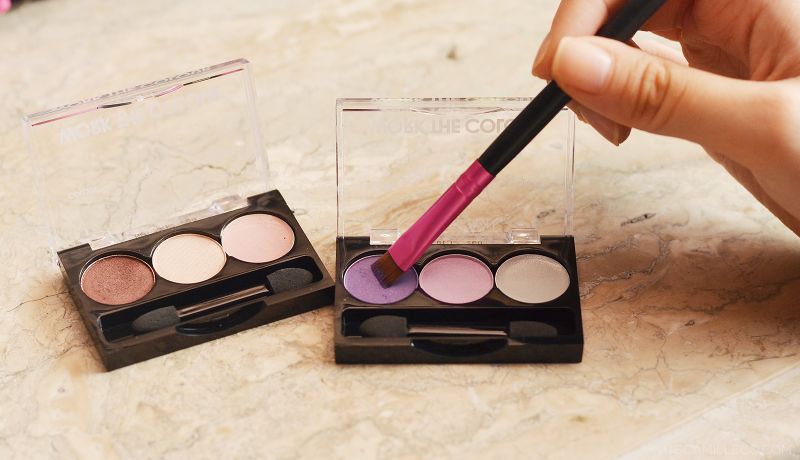 To make my eyes look bigger, I use a flat brush and dab it into these 2 colours. Purple shades usually bring out the colour of my eyes the best so this is my favorite. It's the darkest shade on Collection's Work The Colour Trio eye palette in Very Berry.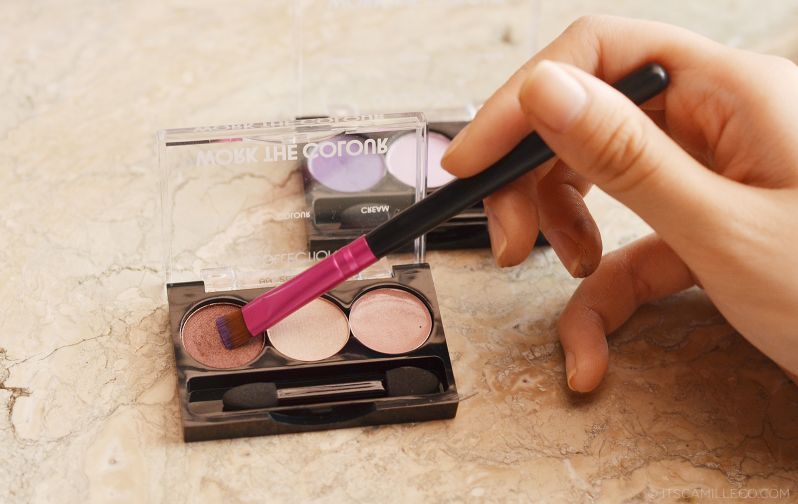 I then mix that purple shade with the darkest shade of Collection's Work The Colour Trio eye palette in Naughty n Nude–the same eye shadow I used on my eyes.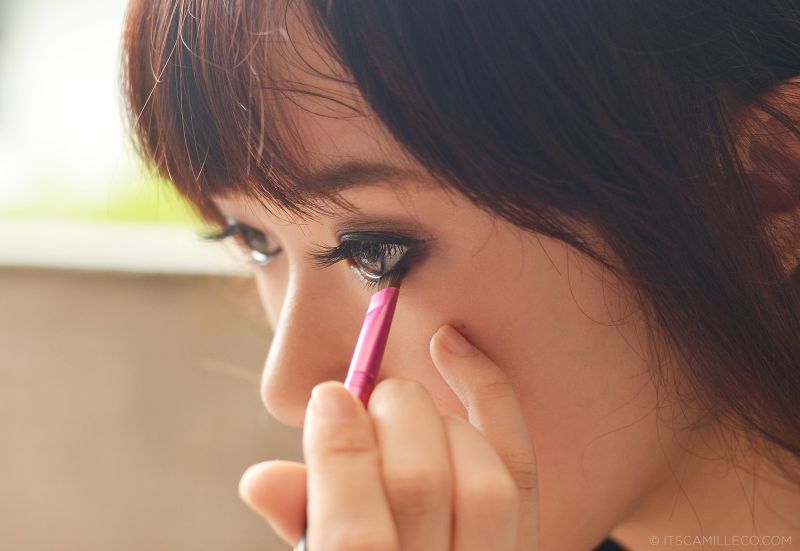 Glide your brush onto the outer corners of your lower lash line.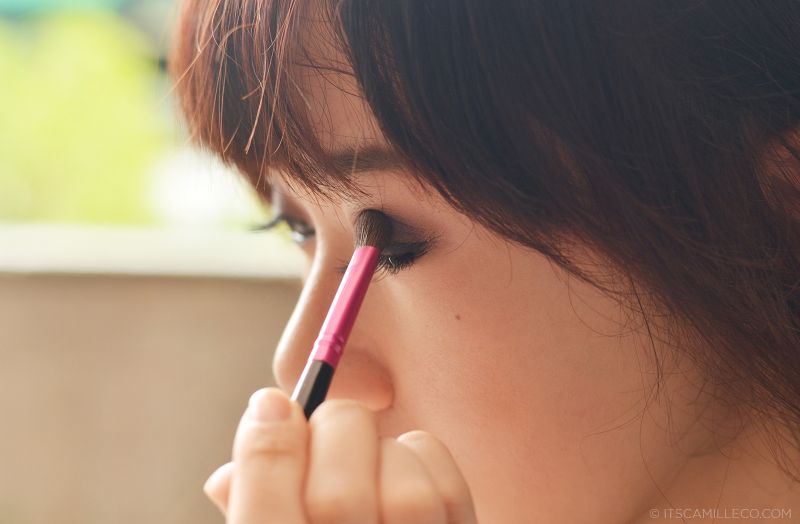 I usually do a final check before I finish doing my eyes. Whenever I feel like something is still missing or I just really want to make my eyes look even bigger, I add a bit of that purple shade again on the outer corners of my eyelids while my eyes are open so that I'm sure the colour won't be hidden under my eyes' creases or folds.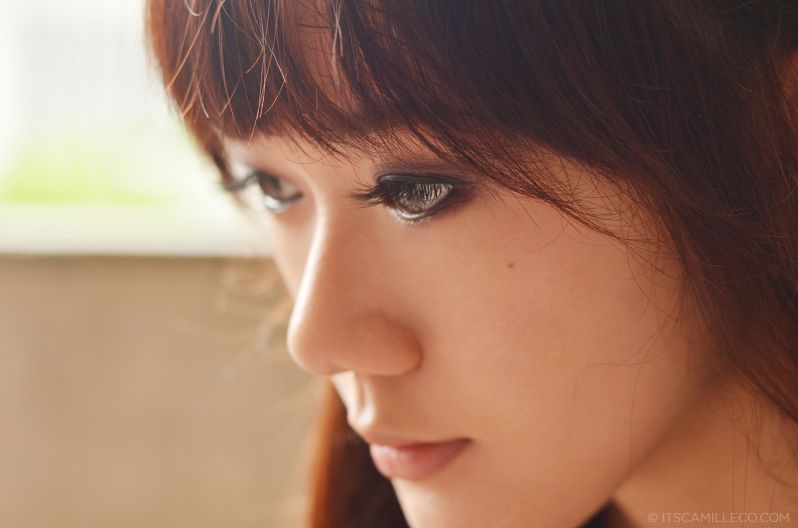 Since I'm wearing lash extensions care of Nail Spa Lounge By Ellabell, I'm skipping the eyelash curlers and mascaras. But for you, I highly recommend mascaras! Pile them on like there's no tomorrow. LOL!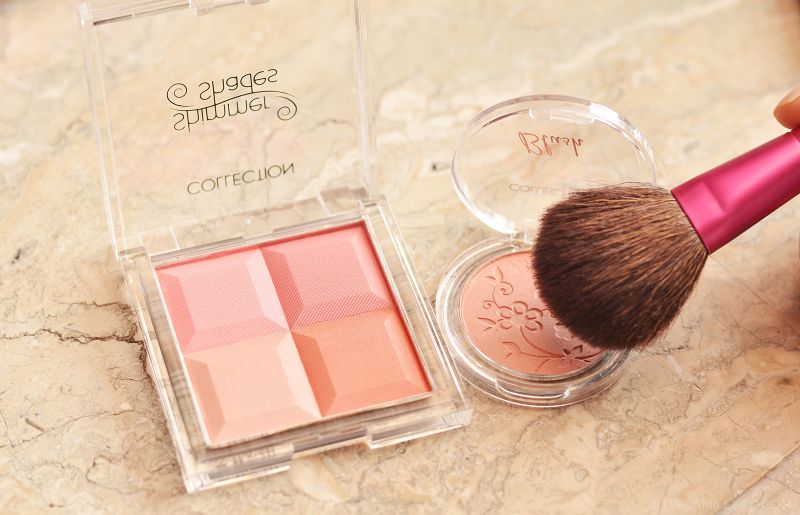 For sweet rosy cheeks, I'm using Collection's Blush in Bashful then topped it off with Shimmer Shades in Blushalicious to make my cheeks glow even more. These 2 are my favourites as well.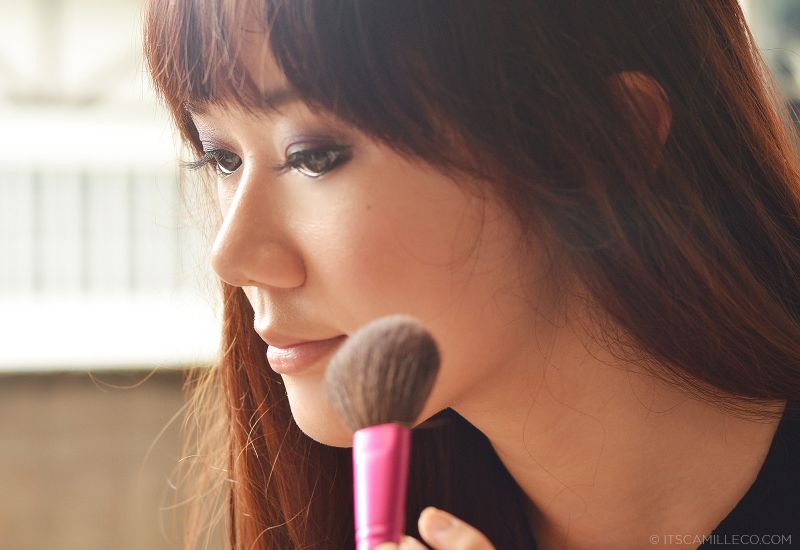 Smile to reveal the apples of your cheeks! It's a must!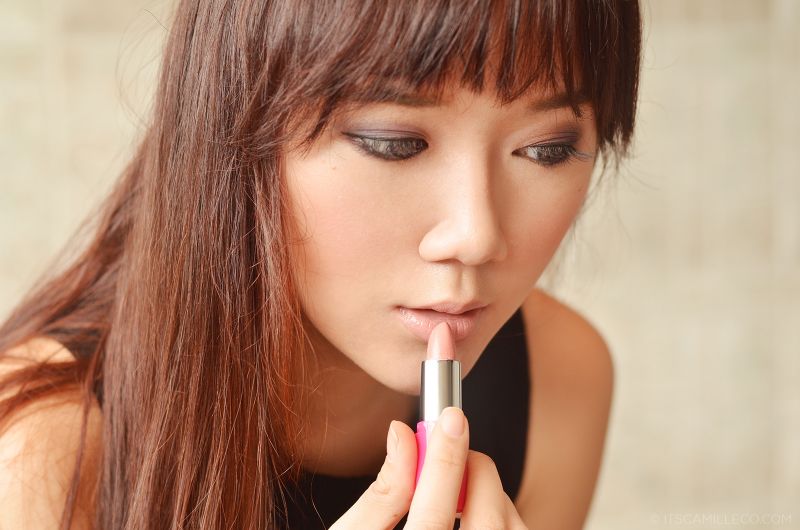 Smokey eye make up always looks good with light lippies so I recommend my all-time favorite Collection lippie–Volume Sensation in Satin Bow.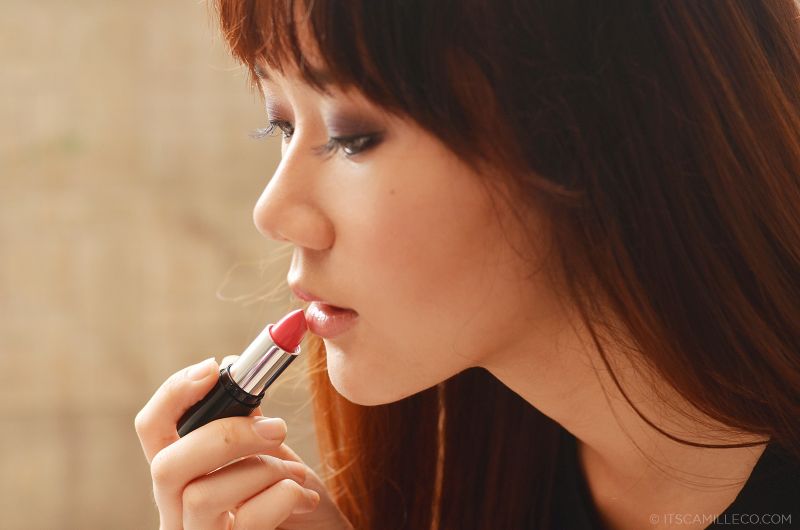 If you find it too pale or light, add a bit of color by dabbing (take note: DAB, not brush) another shade over it. This is Lasting Colour in Sweet Tart.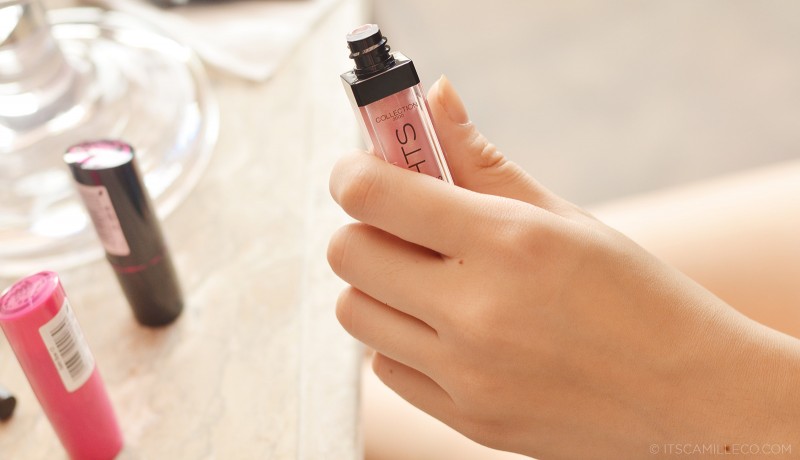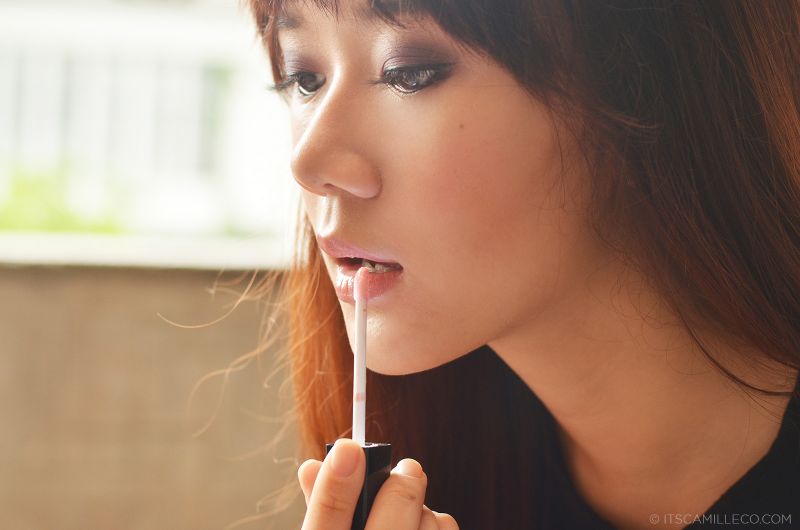 Pucker up!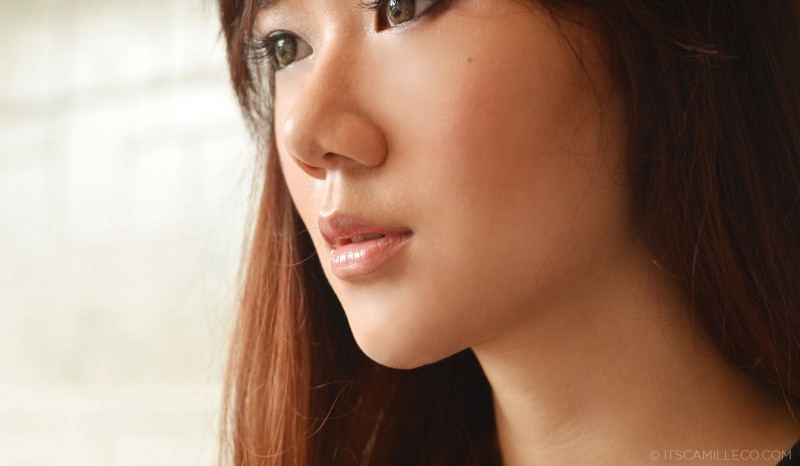 I'm ready for my closeup! There you have it. I hope you liked my little makeup tutorial and actually picked up a thing or two. I'm no beauty guru but hey, I tried. Haha!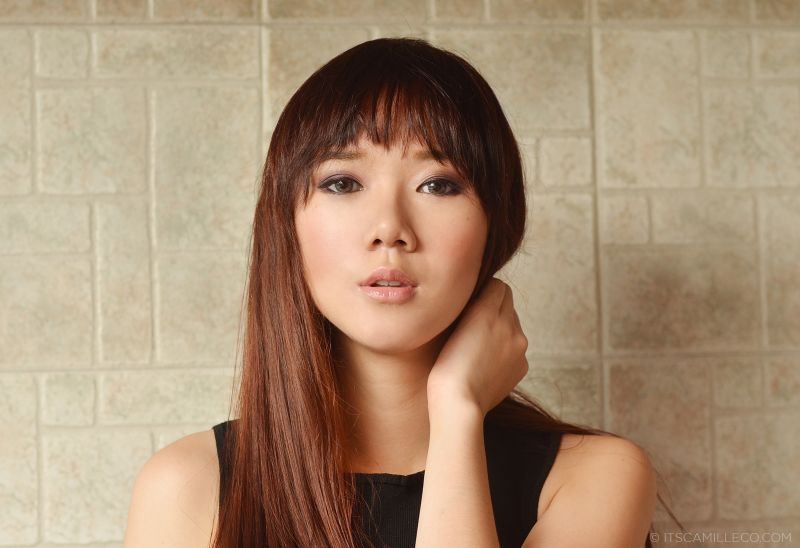 Channelling my inner sexy through this smokey eye look!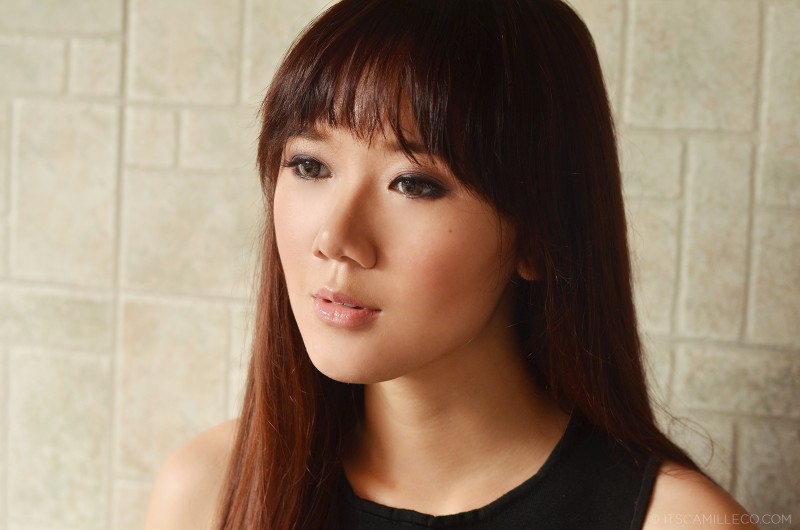 To know where you can find a Collection store near you, click here. Follow Collection on Facebook, Twitter and Instagram for updates and promos. In the meantime, check out my short Youtube commercial for Collection!