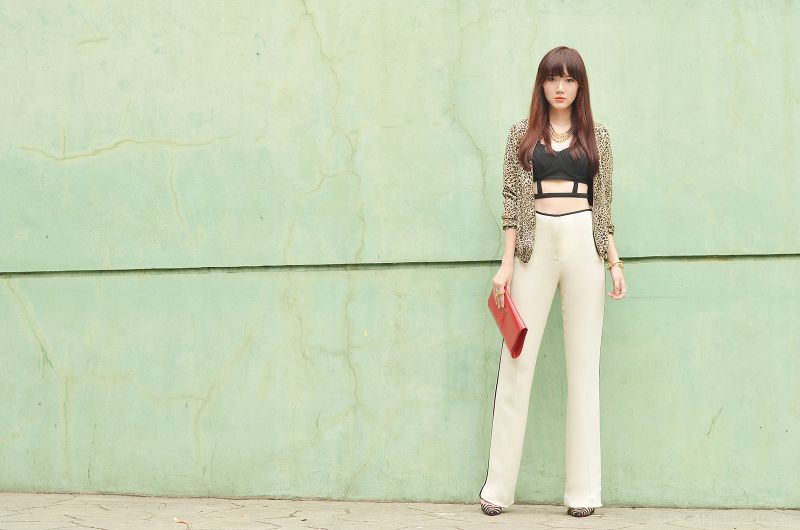 My mind has gone completely blank. I don't know what to say about this outfit! All I can think about is how excited I am for my Access Travel-sponsored trip to Kuala Lumpur tomorrow with my blogger besties and how I should begin packing. LOL! Focus, Camille. FOCUS!
I shall, henceforth, try my best to get my mind off my trip for a few minutes and on to this outfit for now.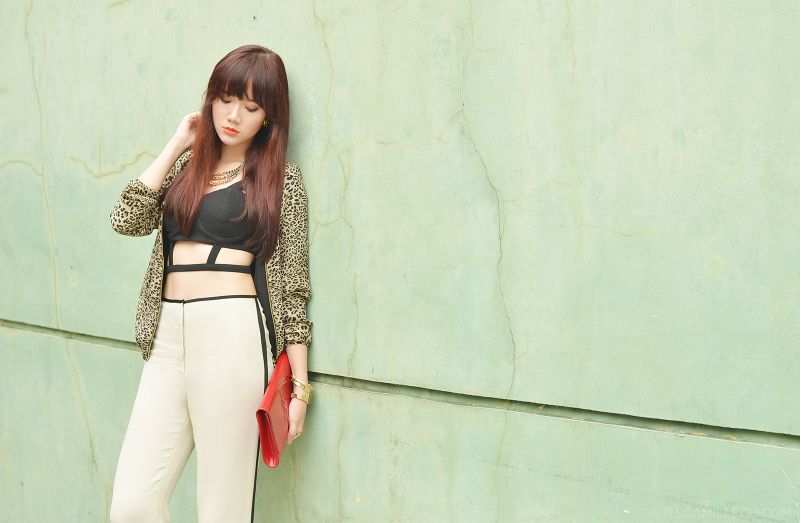 So what's the inspiration behind this look? I wanted to mix casual and business attire clothes together to come up with a refreshing ensemble. Normally, when you see smart and crisp looking pants such as these, the first thing you'll think of pairing them with are blazers and blouses. But why not stop and think for a minute–think of something unpredictable, something exciting. Fashion should be about reinvention. It should be about change. This is what makes fashion interesting!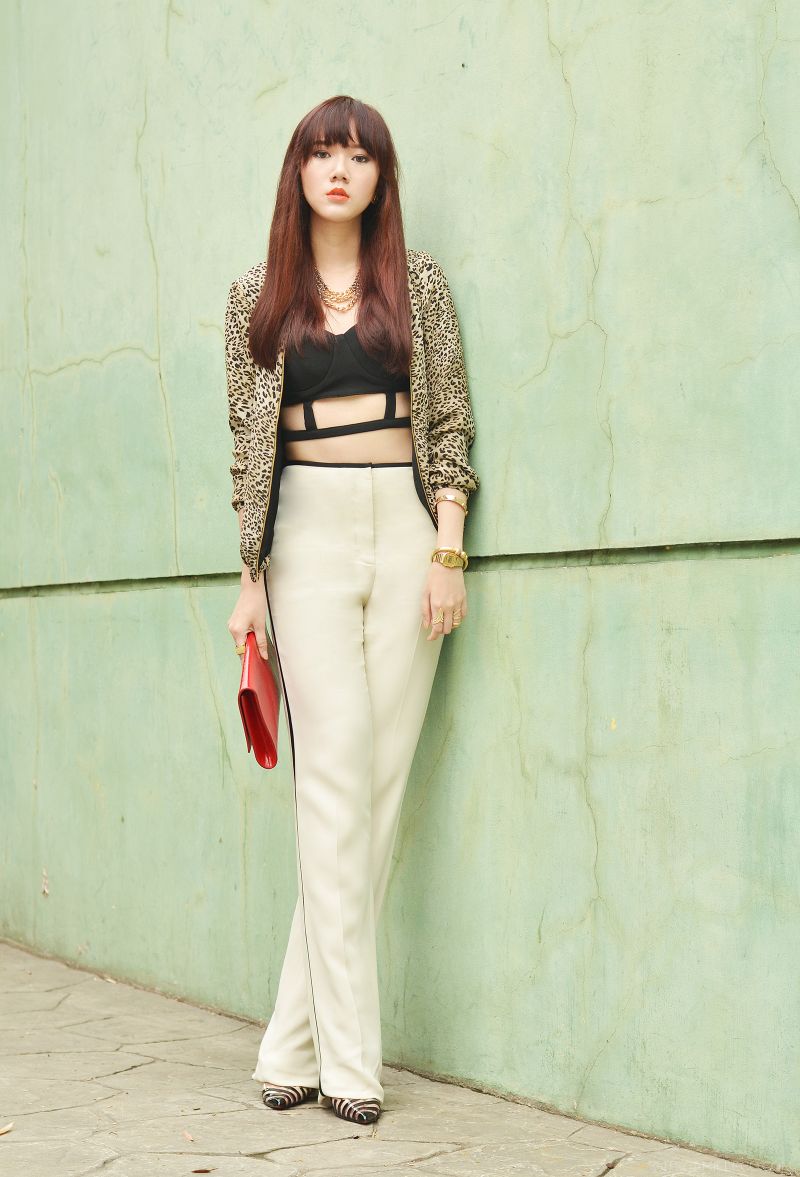 This is the reason why I went for an edgy cage top and leopard jacket instead. I know I should be feeling all sexy in this top but when your boobs don't fill the cups, it's hard to feel that way. Haha!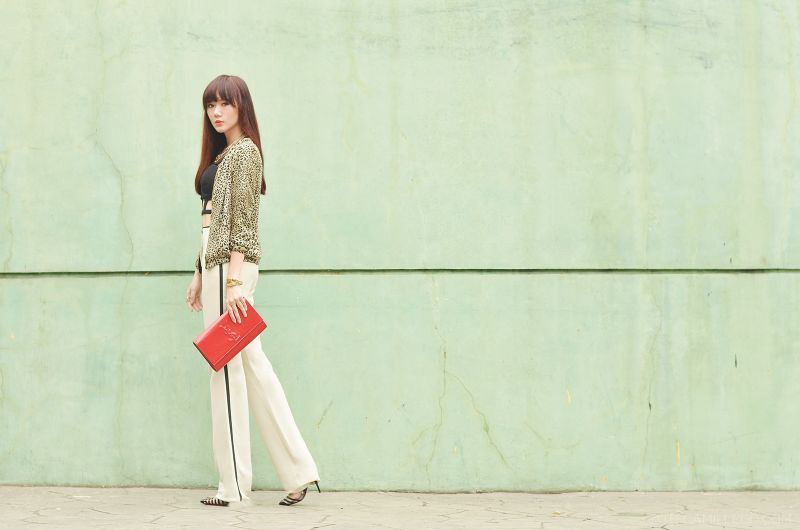 I actually love how the lines on my pants match the straps of my cage top and the line across the wall. Or is it just me who noticed these? They're all in theme!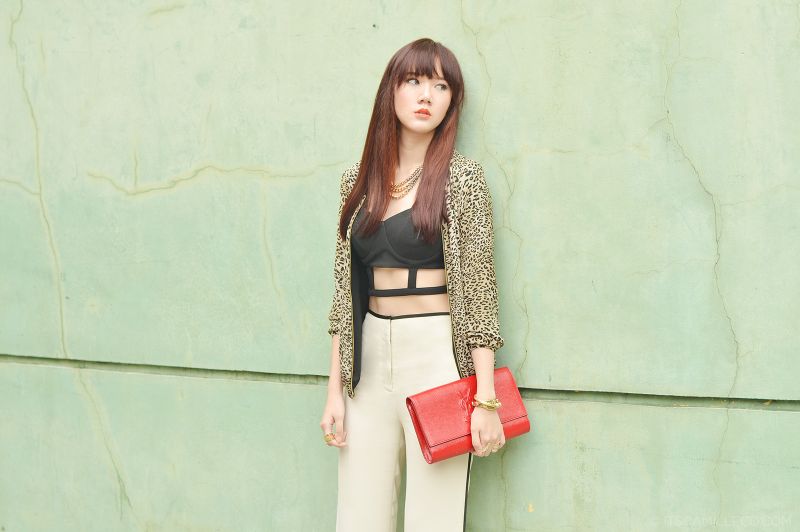 [button link="http://lookbook.nu/look/5291230-Omg-Cage-Top-Cage" size="small" bg_color="#e5b3b9″ window="yes"]Hype this look on Lookbook.nu here[/button]
Stella McCartney pants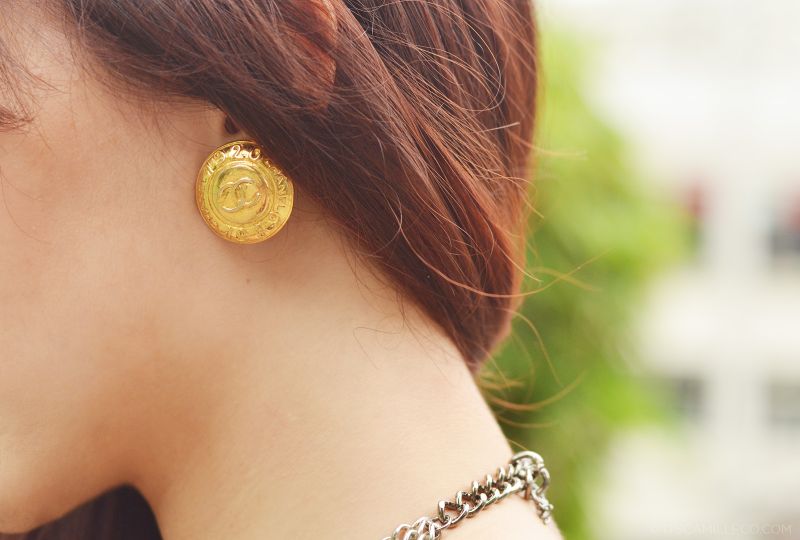 Chanel earrings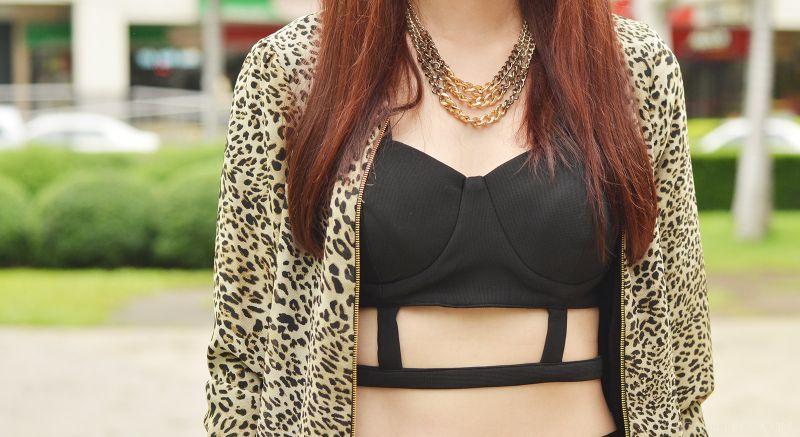 SNS necklace | OMG cage top | Pull & Bear jacket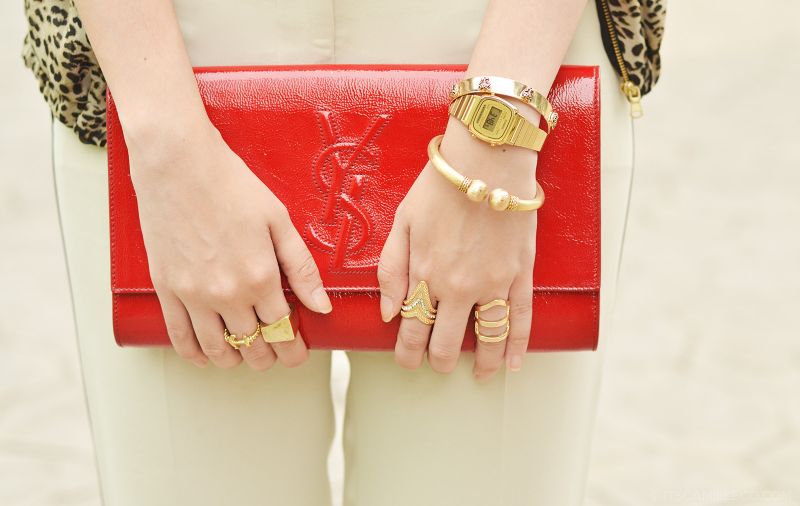 YSL clutch | SNS rings | Keysas Casio watch and leopard bangle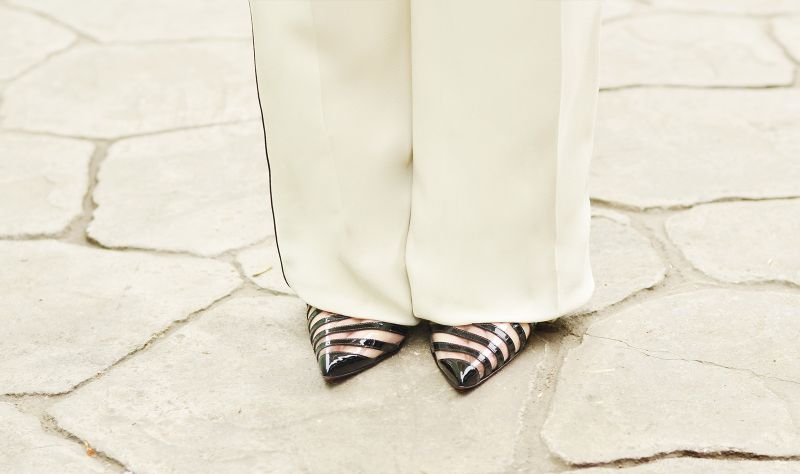 Christian Louboutin heels
P.S. My pearl giveaway is still ongoing! Join here if you haven't already. You have until this week to submit your entry! :)