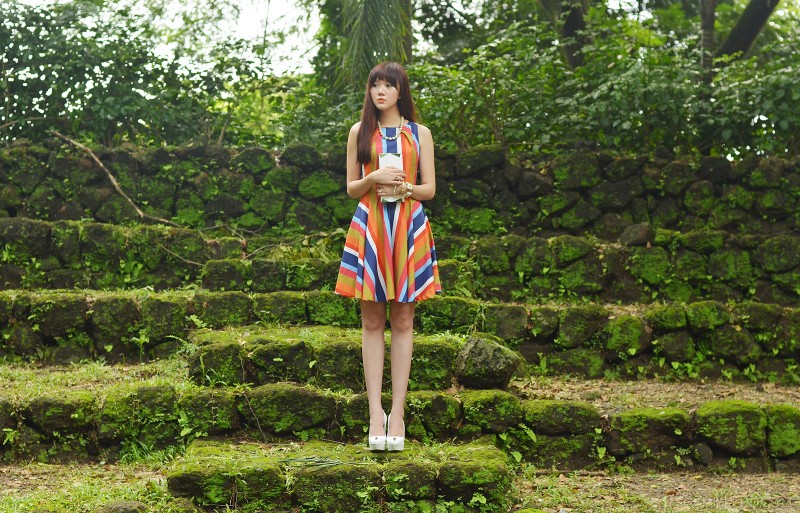 When you find a dress like this, hold on to it and never, NEVER let it go–especially when you find it at a local branch of BB Dakota! Apparently, our local branch of BB Dakota only carries a few stocks of each size for all its designs. GASP! But if you think about it, maybe that's a good thing. For one, there are less chances of running into an outfit twin. And two, you won't end up buying the entire collection. LOL! Trust me, they have the most beautiful party dresses–YOU WILL GET TEMPTED.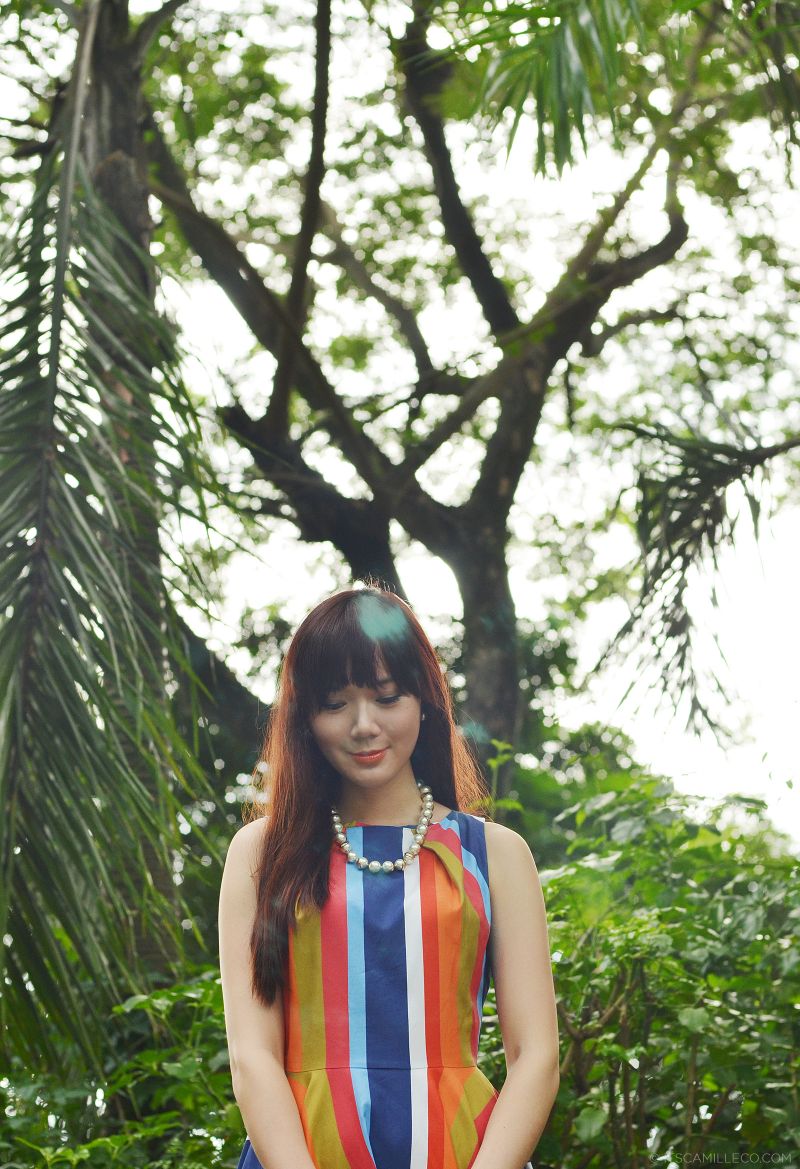 Out of all the dresses there, this is my favorite. It's another happy dress that I can add to my collection of Sunday dresses. I just love the playful color and direction of the stripes! They give such a flattering illusion, don't you think?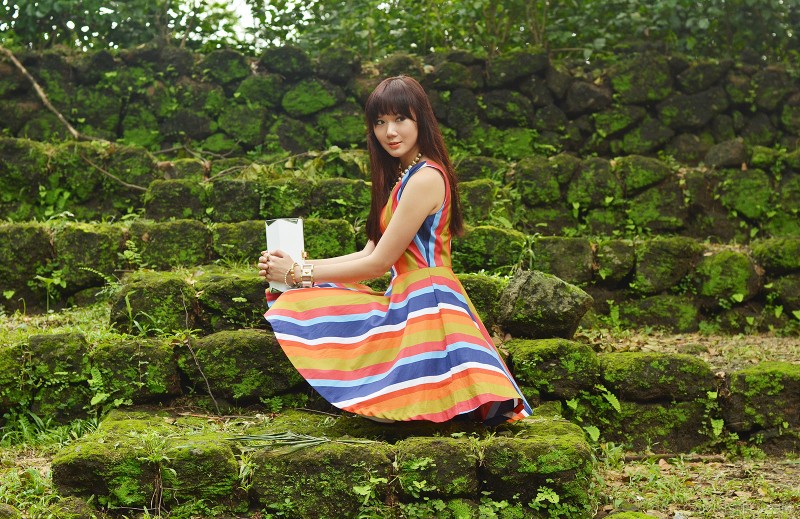 For my accessories, I decided to go prim and proper all the way. Although I did sneak in a leather bracelet from Marissa del Rosario. I just couldn't help it because I wanted to wear it right away! Marissa De Rosario is a designer based in the States who makes beautiful accessories that are truly like art. They are so beautifully made!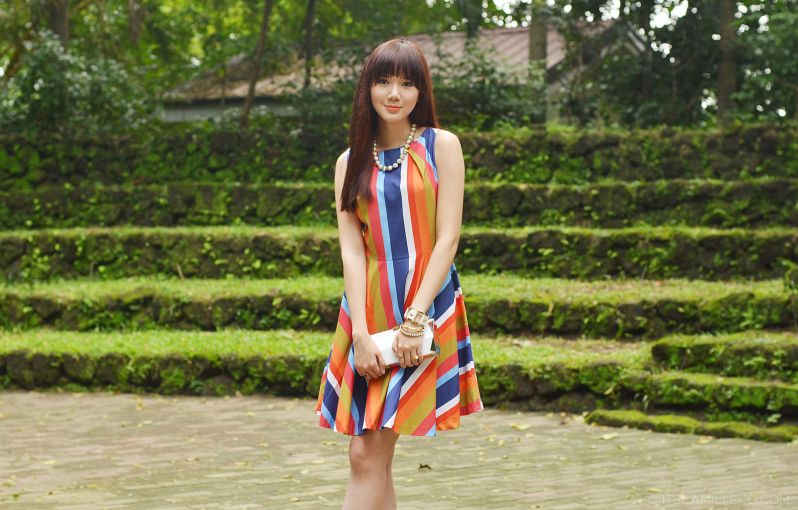 [button link="http://lookbook.nu/look/5286236-Bb-Dakota-Dress-Marissa-Del-Rosario-Bracelet" size="small" bg_color="#e5b3b9″ window="yes"]Hype this look on Lookbook.nu here[/button]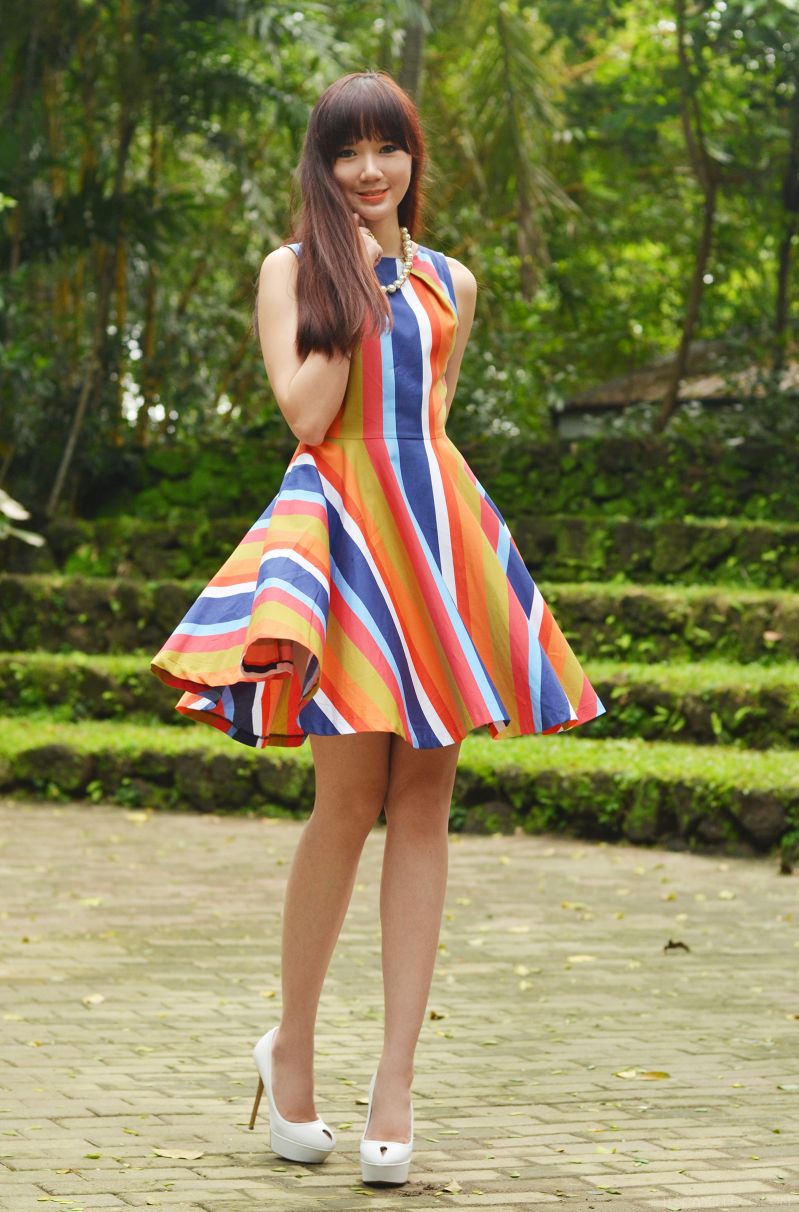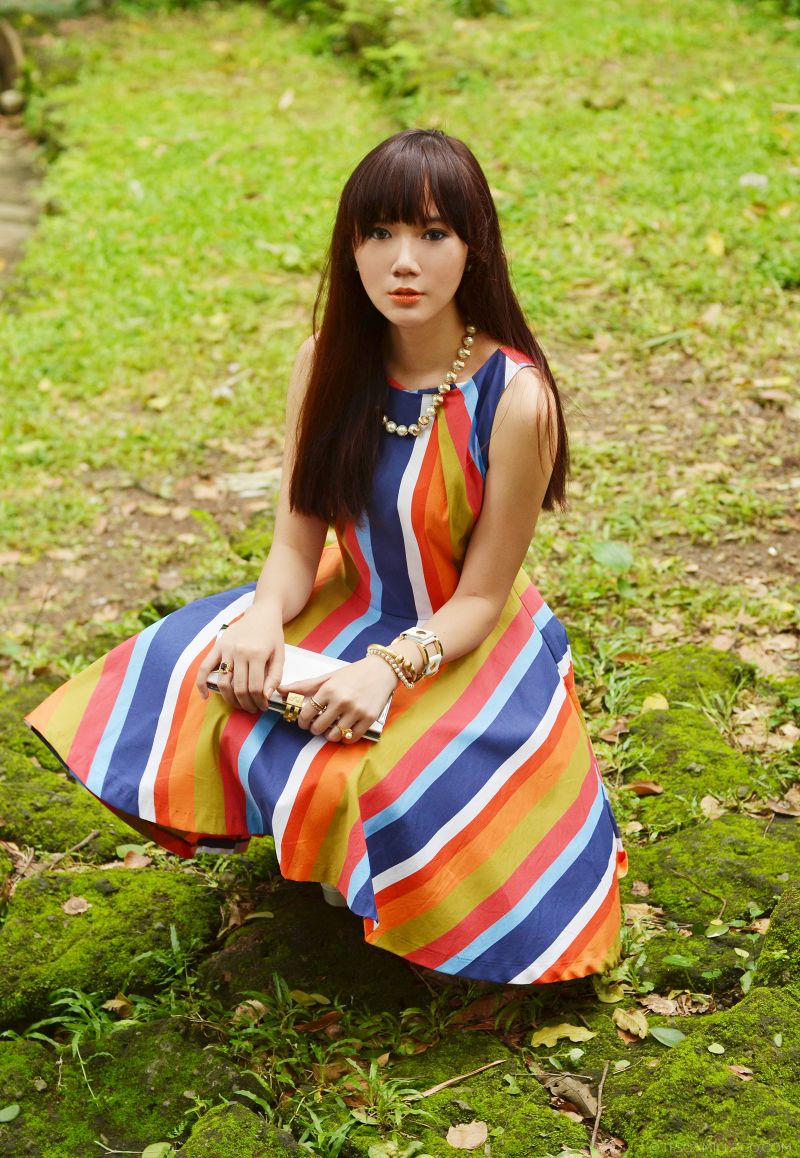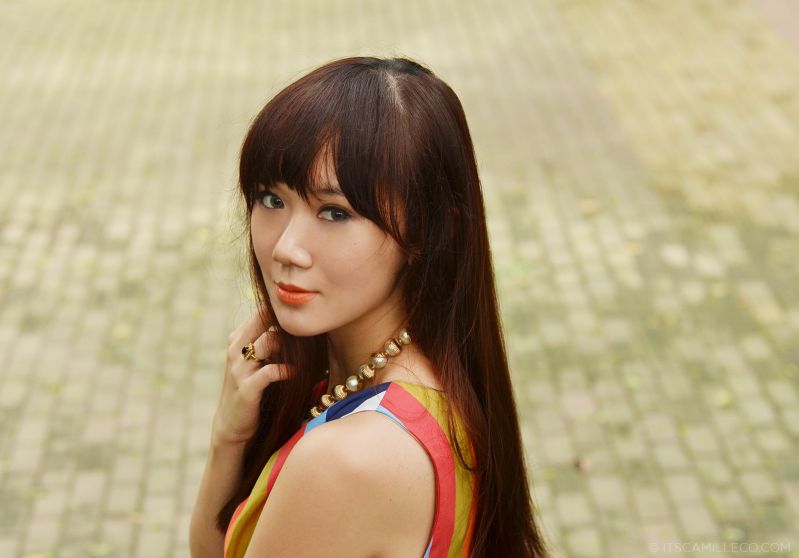 Lannel Boutique Mac Tangerine Dream and OCC Lip Tar Stained Gloss in Androgyne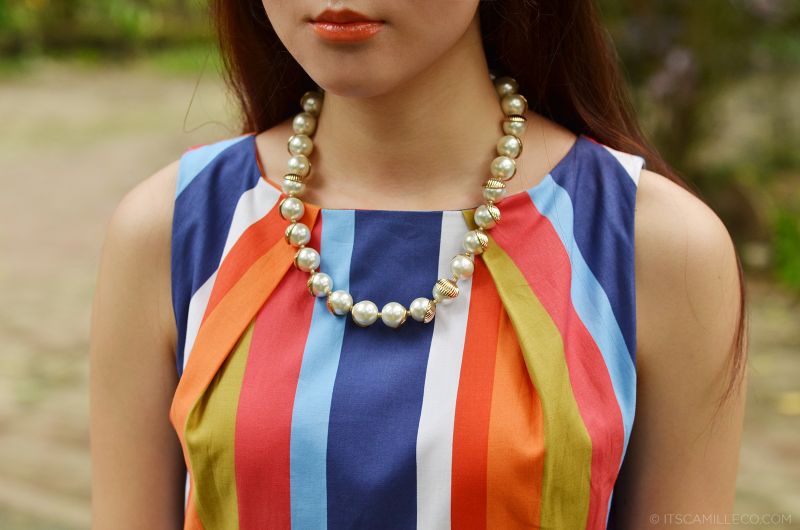 SM Accessories necklace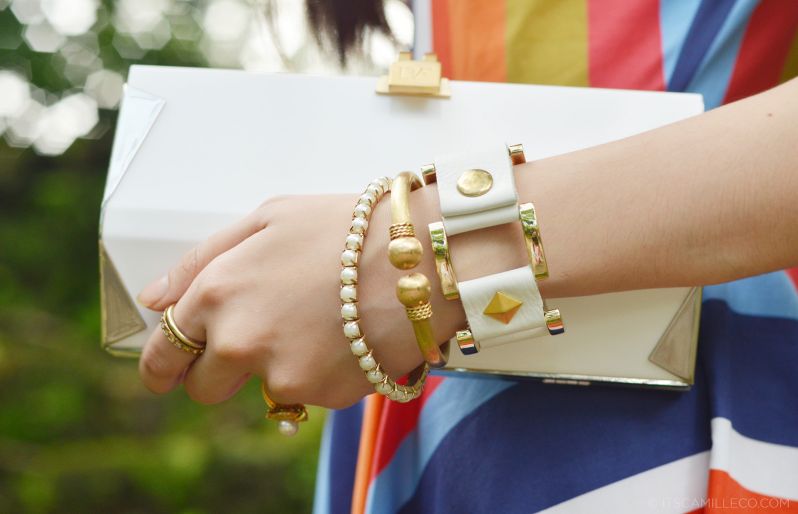 Diane Von Furstenberg clutch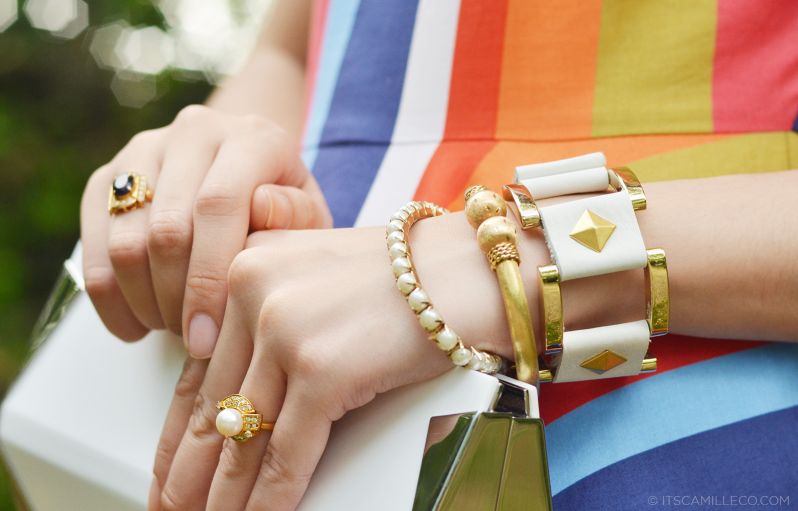 Marissa Del Rosario white and gold leather cuff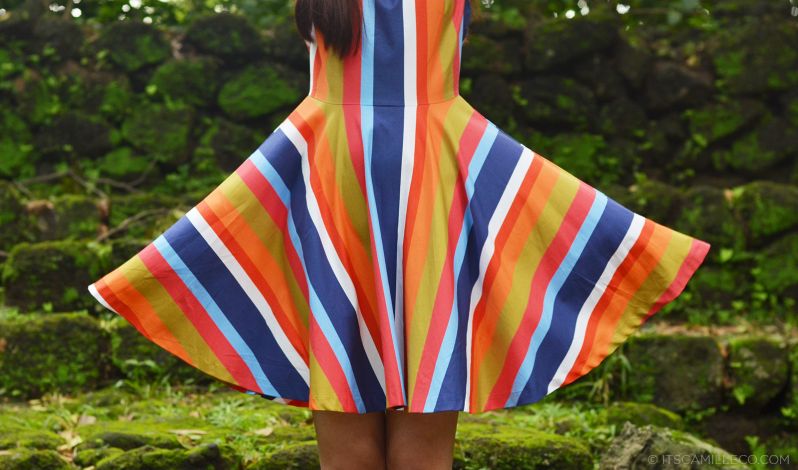 BB Dakota dress (available at SM Aura)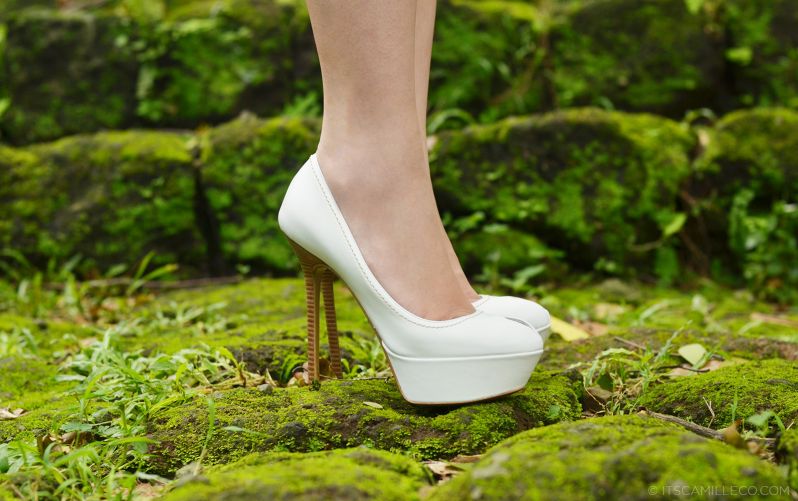 Sergio Rossi heels