Before I start with today's outfit post, let me just say to my dear Filipino readers, I hope everyone is doing okay. It's been raining nonstop these past few days. As a result, school and work got suspended due to the heavy floods. It feels like Ondoy all over again, doesn't it? What scares me even more is this situation is becoming all too familiar. But hey, let's not rant here. I know we've all got our issues and opinions about the matter. All I want to say is I sincerely hope all of you are safe.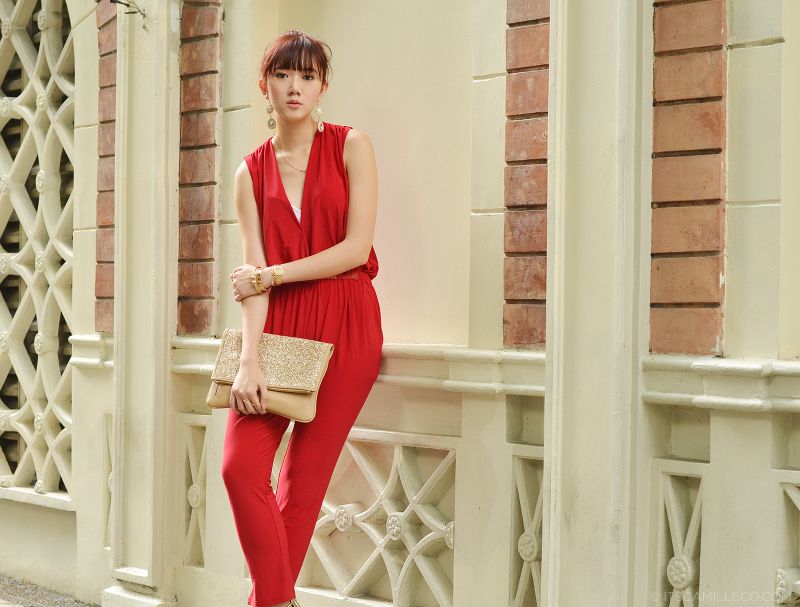 On a lighter note, here's my outfit post for today–a stylish but comfortable jumpsuit from Details. How fitting is it that I'm wearing red–perhaps to symbolize our resiliency as a nation against all odds? Red, to many, can stand for a lot of things but today, this is the definition I choose. Red is for the strong Filipino hearts and souls. Red is for us!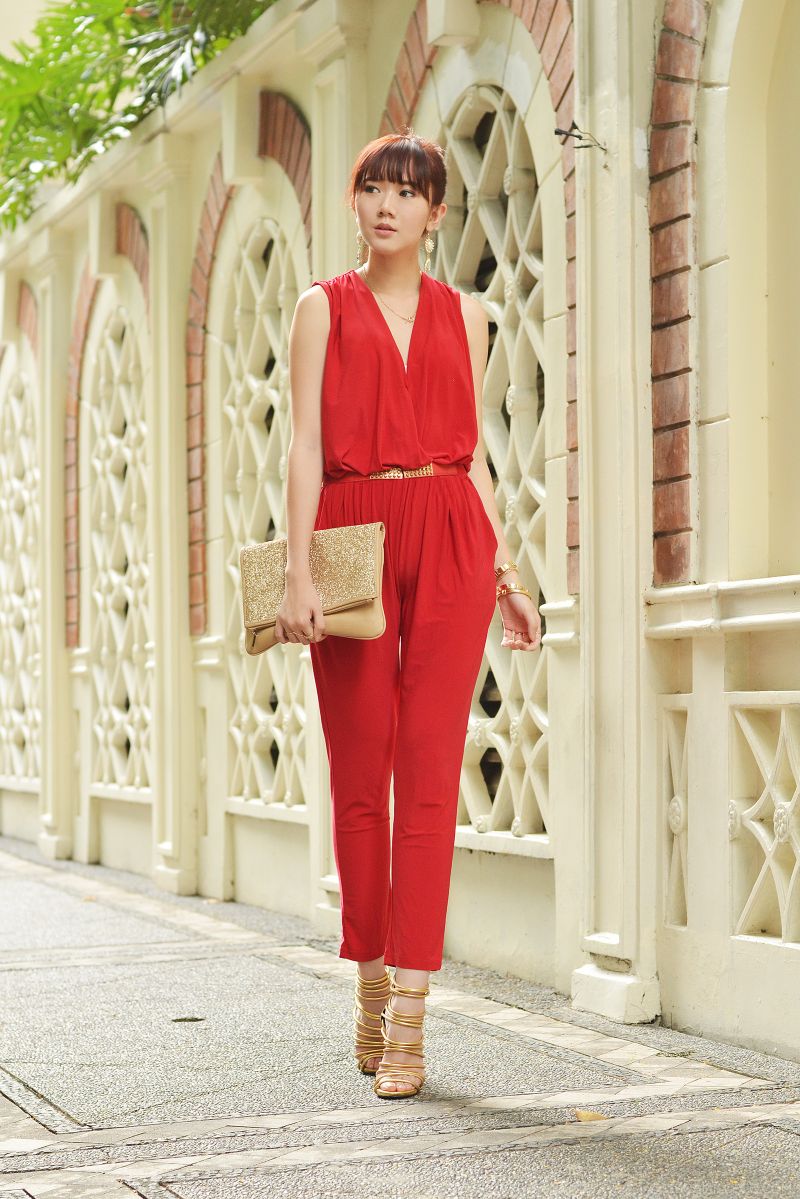 Actually, among the many other colors of maxi dresses and jumpsuits Details have on their racks, red stood out to me the most. Details usually arrange their maxi dresses and jumpsuits by color. They have blues, yellows, greens, whites, blacks and purples but reds are just so eye-catching. They are striking and powerful. Maybe it's the reason why red can symbolize so many emotions.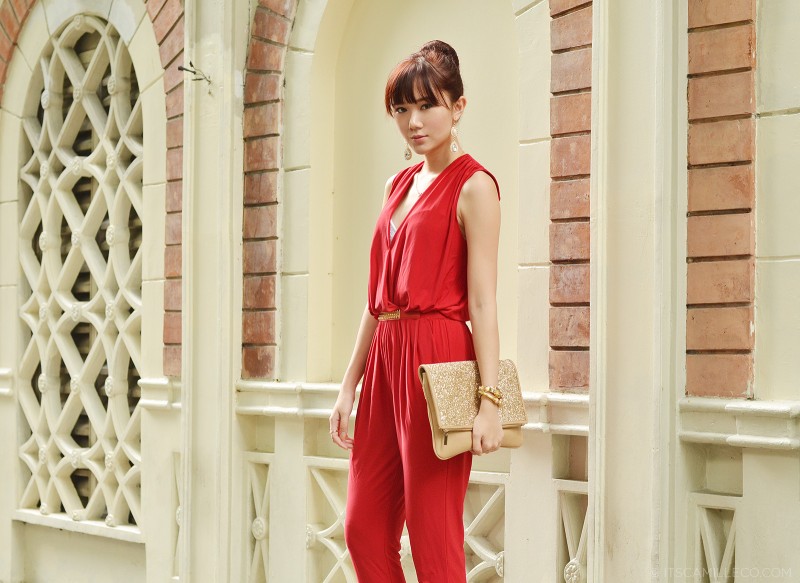 [button link="http://lookbook.nu/look/5267838-Details-Jumpsuit-Mumi-Bag-Crimson" size="small" bg_color="#e5b3b9″]Hype this look at Lookbook.nu here[/button]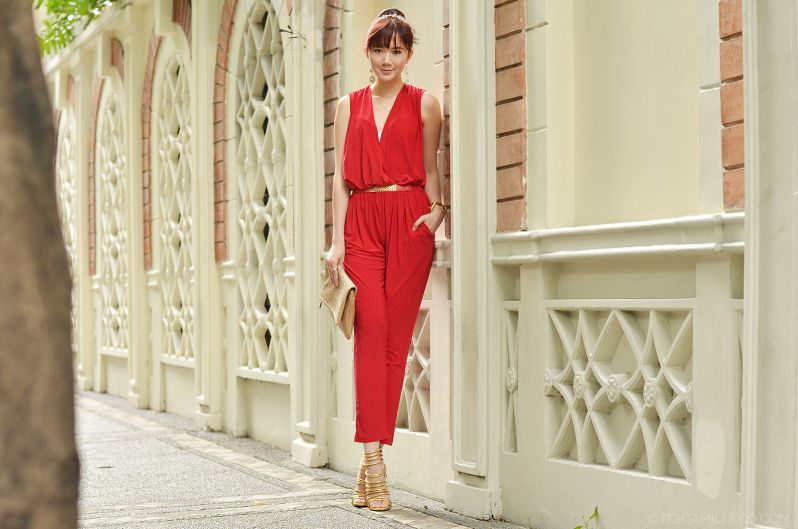 Details jumpsuit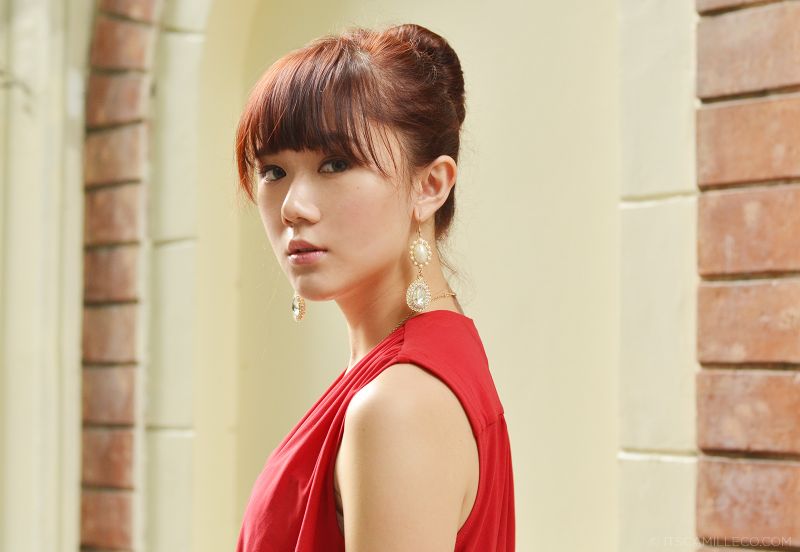 Lannel Boutique Mac Please Me Lippie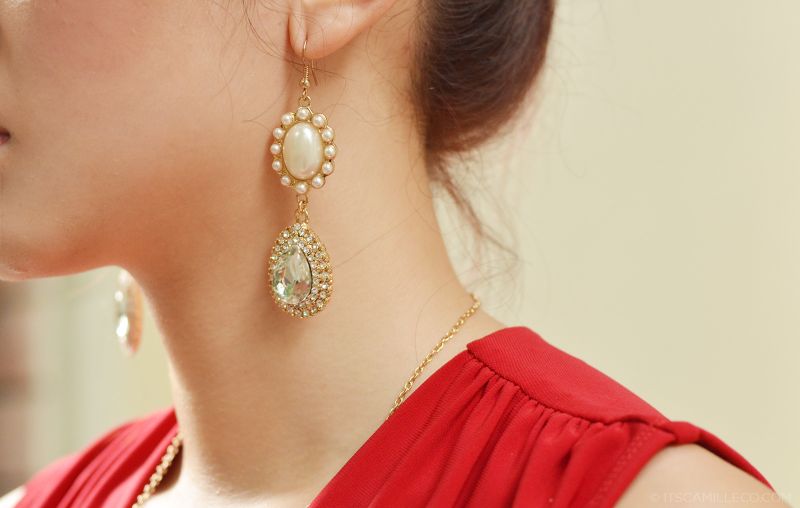 Details earrings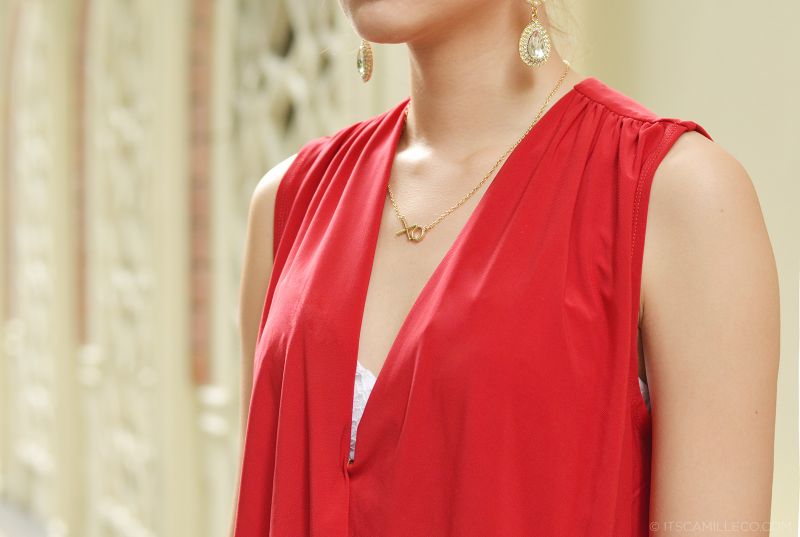 Olive + Piper necklace | Oysho bra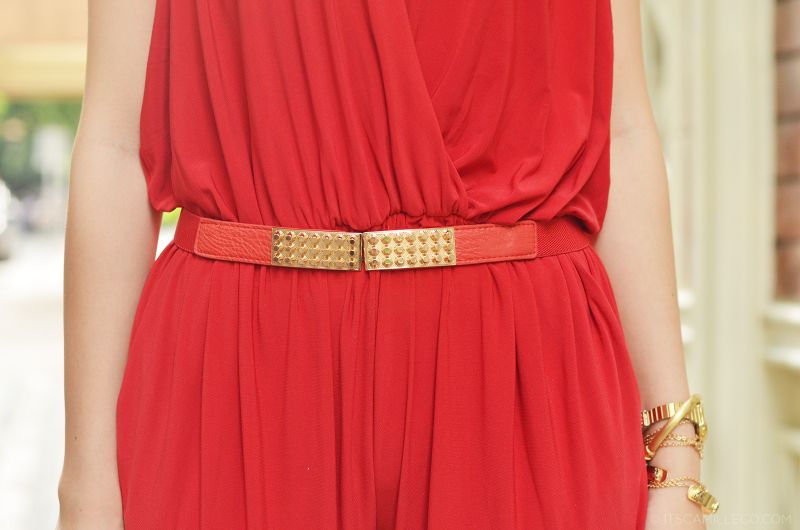 SM Accessories belt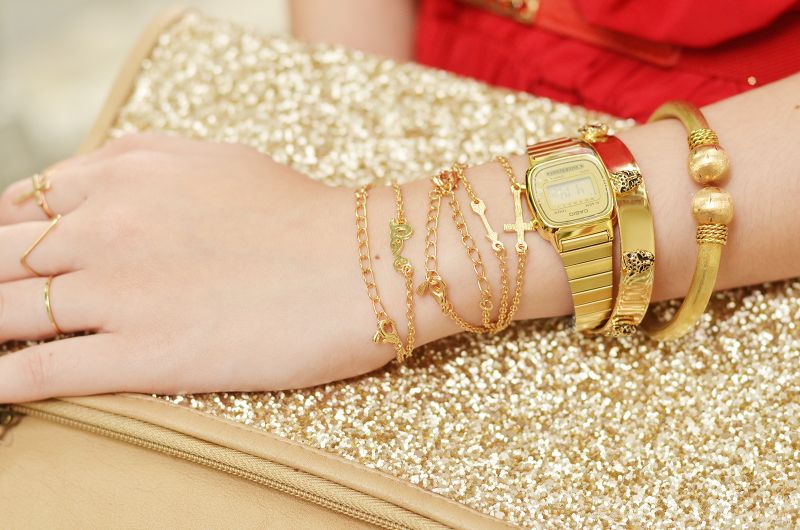 SNS Accessories anklets worn as bracelets | Keysas leopard cuff and Casio watch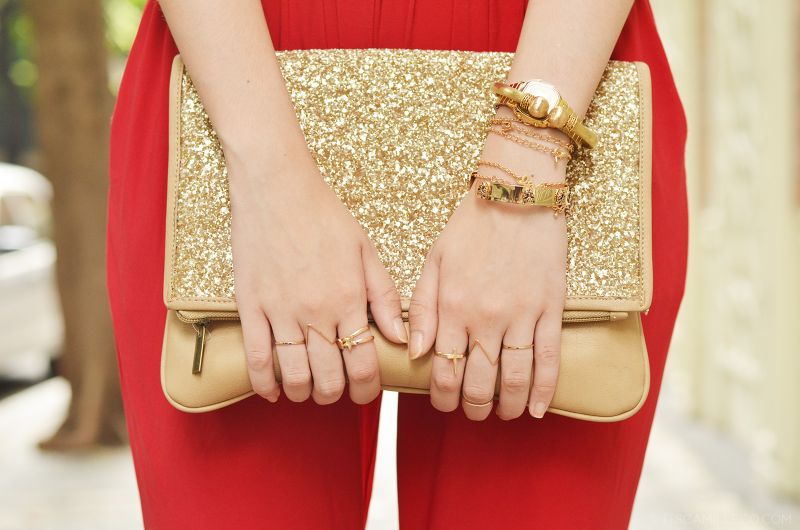 Giuseppe Zanotti heels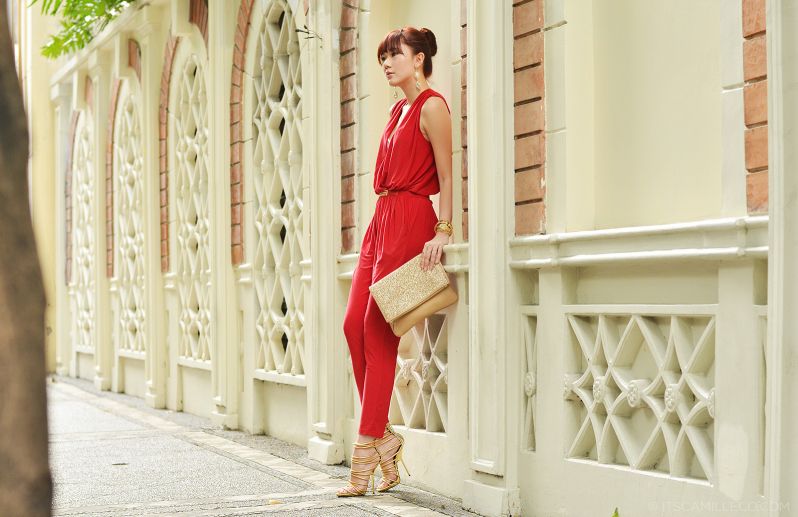 Details is available at SM Aura and Powerplant Mall.