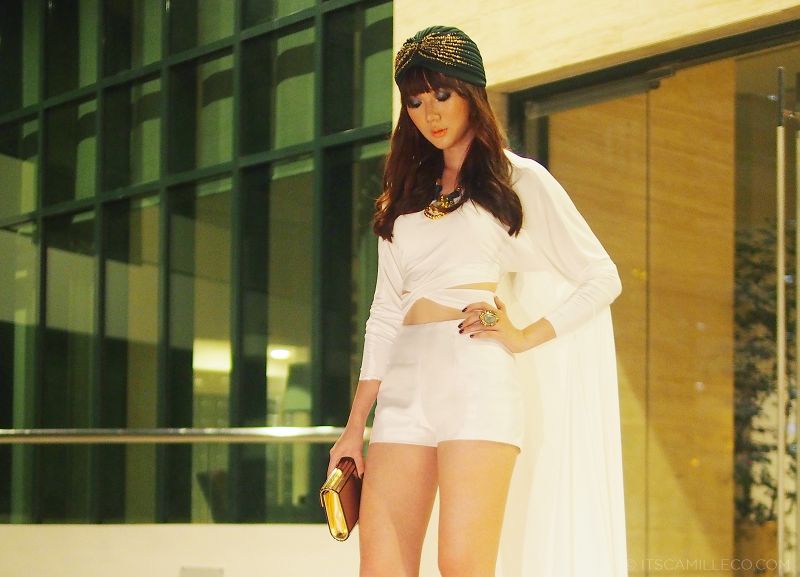 This is how delayed my blog posts are. I wore this outfit to the Preview Ball last JUNE. It's already September now! Oh how time flies when you're busy and having fun!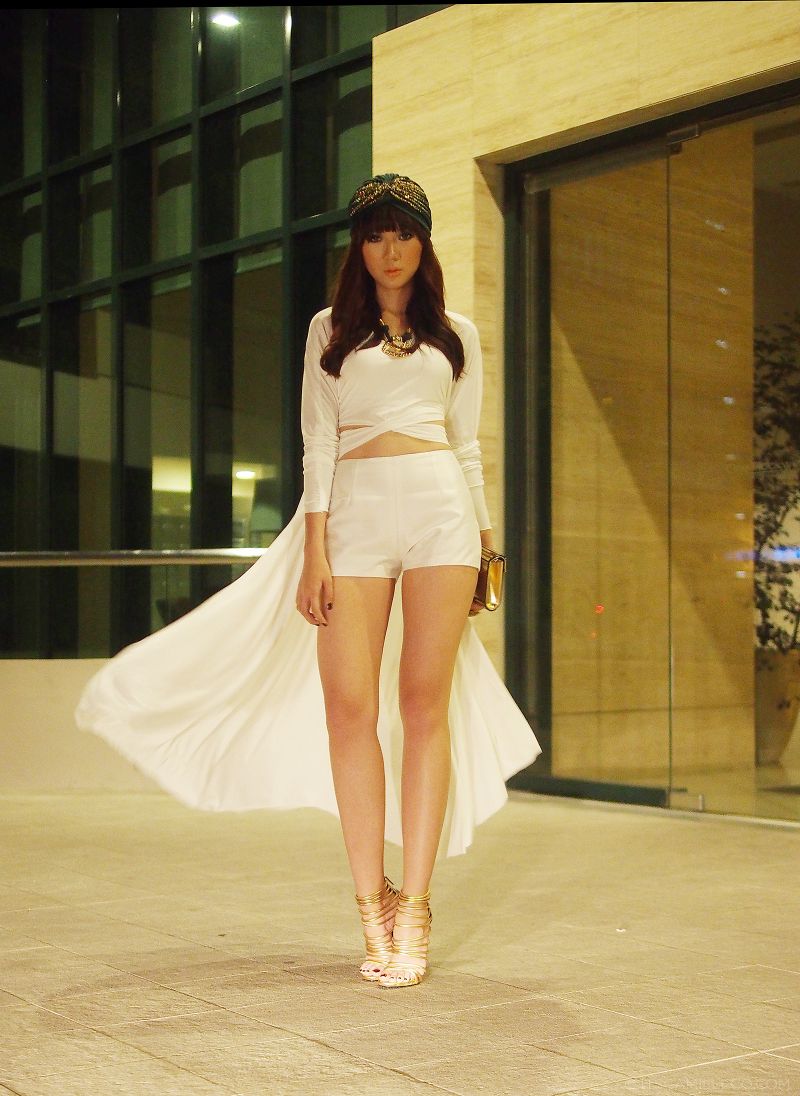 The theme for the ball was "put on your dancing shoes"–quite different from the previous years' themes. Usually, it's always about the clothes so it's nice to have the spotlight on our shoes this time around. You can already tell how most of the guests styled their outfits–from the shoes up! I mean I, for one, didn't even know what outfit I was going to wear to the ball but I already knew what my shoes were going to be. I just knew I had to debut my then newly-purchased gold Zanottis there! They deserve to shine. LOL!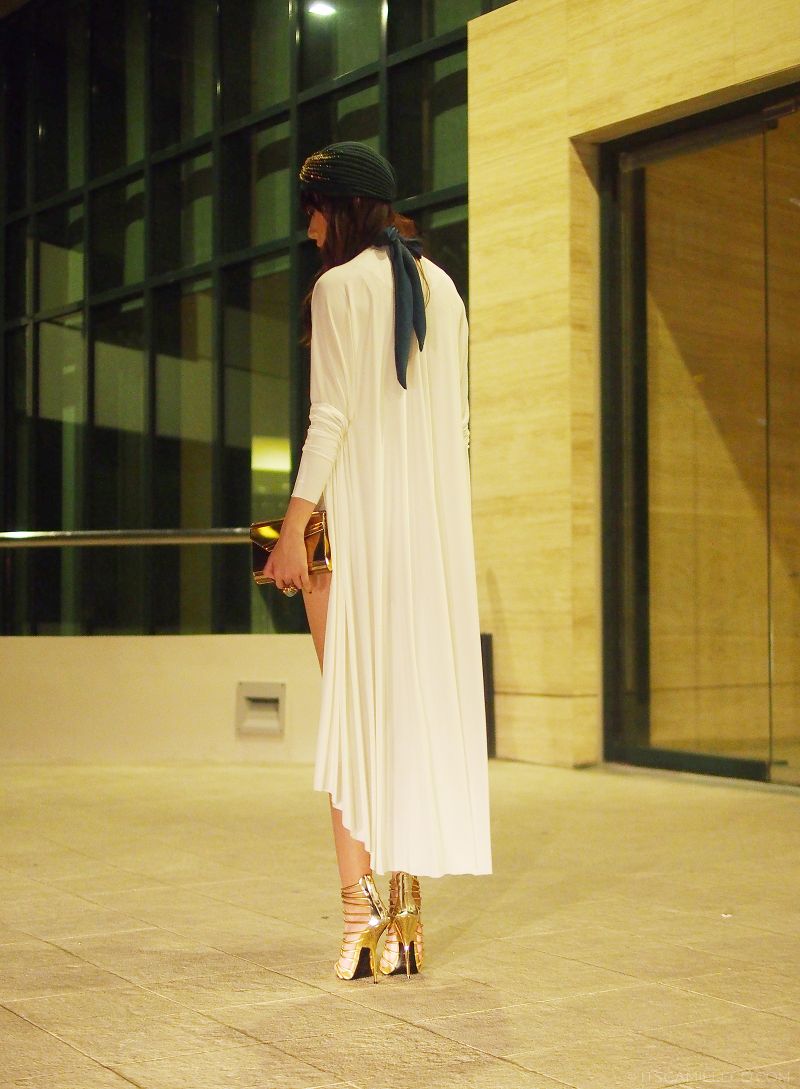 As for my outfit, to say that I came up with it last minute is an understatement! I'm not even exaggerating. June was such a busy month I didn't have time to prepare for the ball at all! This outfit came so close to crunch time that my sewers had to literally sew my outfit on me. LOL! I was a living, breathing version of a body form that night with 3 sewers frantically hand-sewing my top on me. To my dear dear staff, you guys are the best! Thank you for saving the night!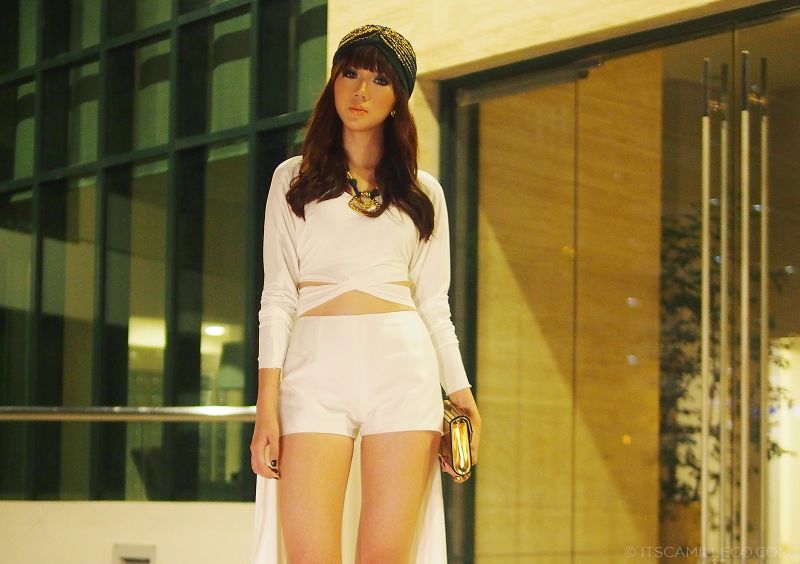 Tada! My last-minute outfit–a clean and simple all-white ensemble with accents of green and gold to match my shoes.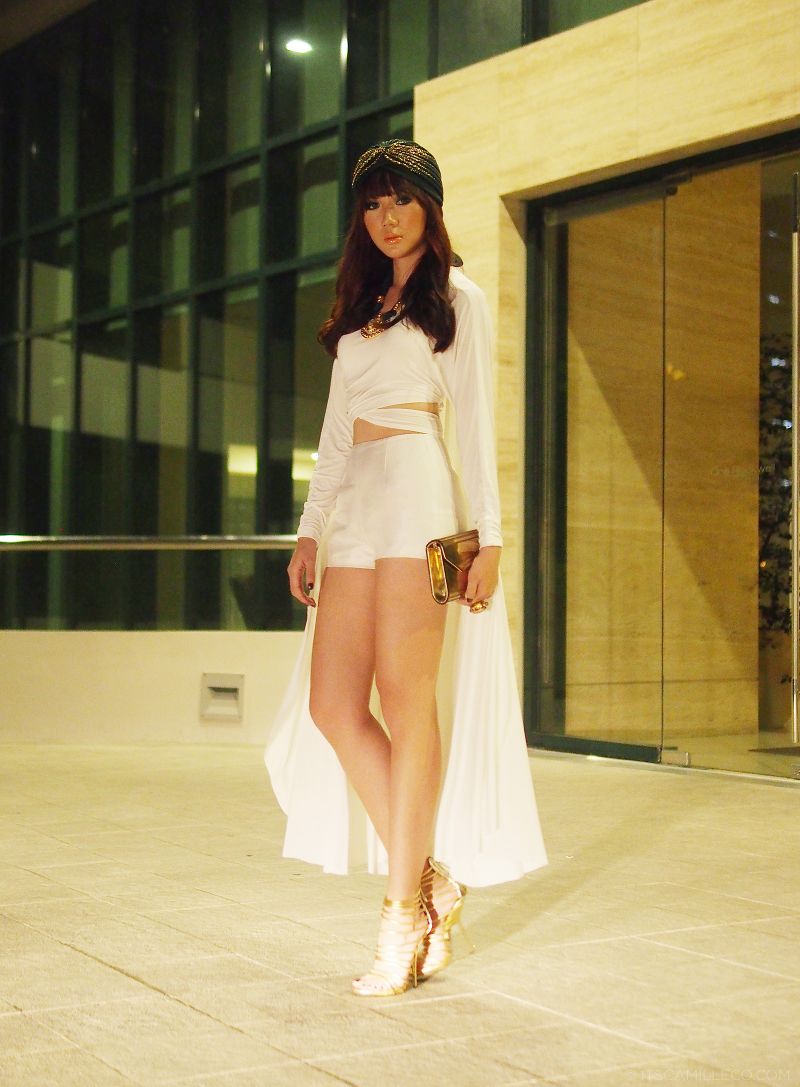 [button link="http://lookbook.nu/look/5333658-Gold-Flush" size="small" bg_color="#e5b3b9″ window="yes"]Hype this look on Lookbook.nu here[/button]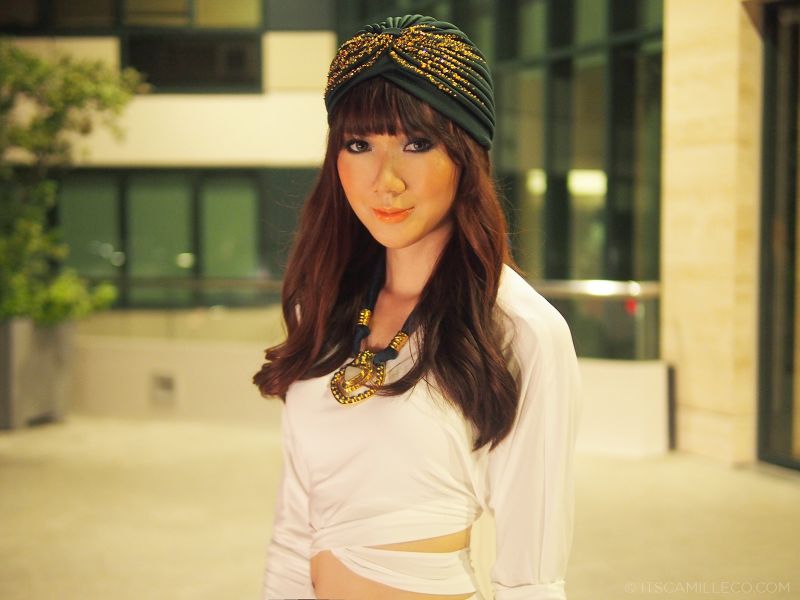 Make-up by Owen Sarmiento of MAC  (I LOVE HIM! One of the best make-up artists I've worked with.)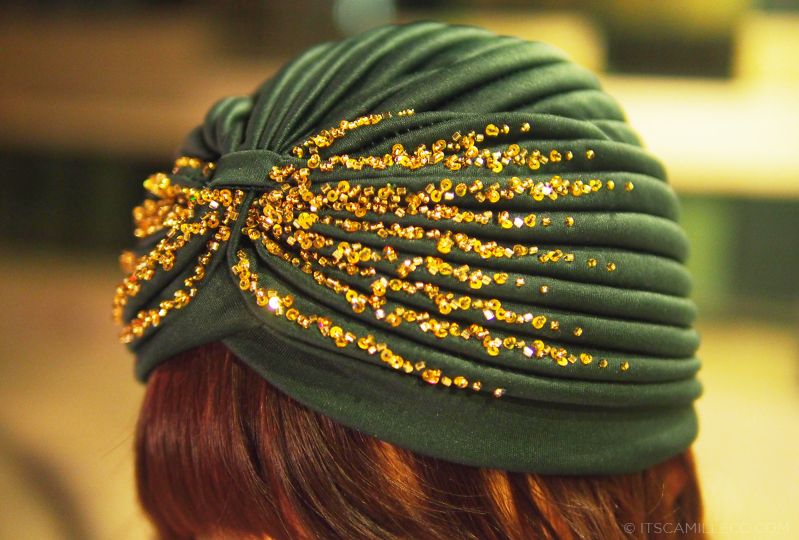 Yhansy turban beaded/customized by Coexist
Joyce Makitalo necklace | Coexist custom-made cropped cape top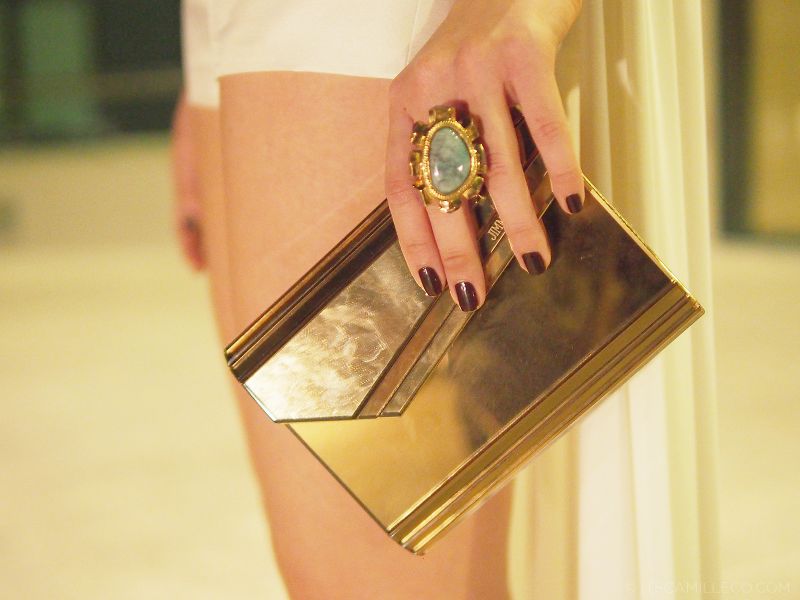 Jimmy Choo bag | Joyce Makitalo ring | Nails by Nail Spa Lounge By Ellabell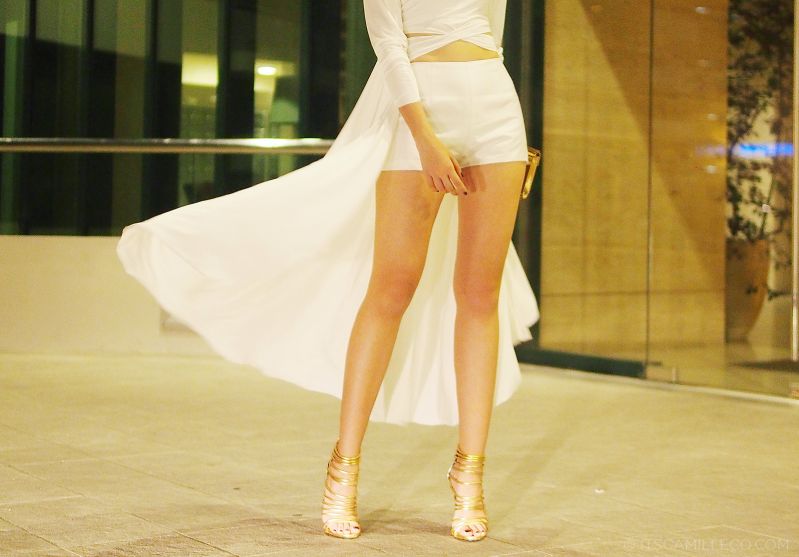 Coexist custom-made shorts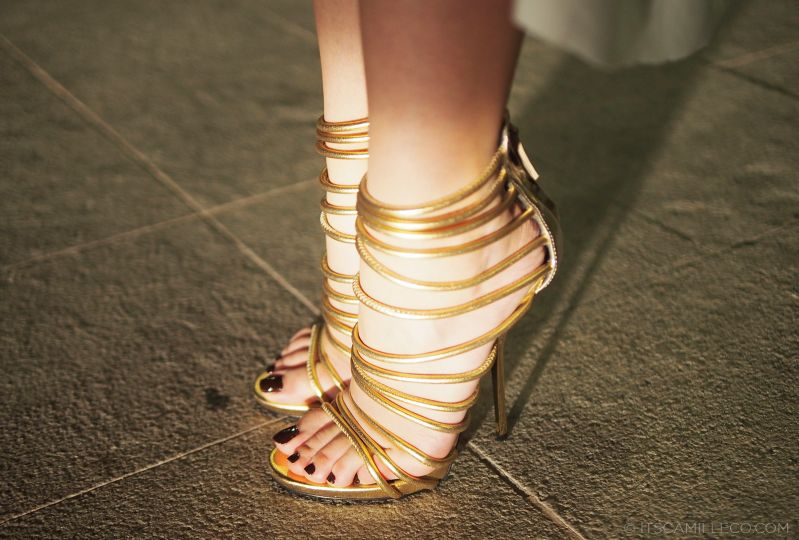 Giuseppe Zanotti heels