Forever 21 is throwing another contest for all of you fashionistas! And this time, it's bigger and better! Get the chance to be one of the 21 winners to get Forever 21 gift certificates, a shoot with me to be published on Meg Magazine and if you're the most creative, a Samsung Galaxy Note 3 and Galaxy Gear Smartwatch!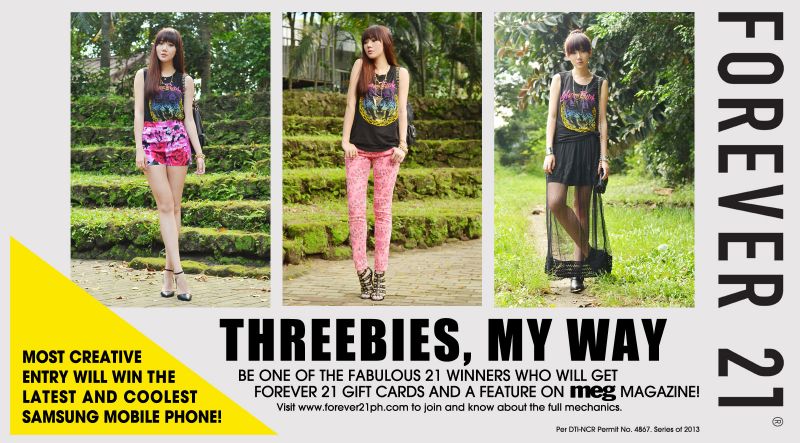 All you have to do is register and log in to Forever21ph.com and submit a photo of entry of yourself doing the "Threebies, My Way." So what's this exactly? Basically, we want you to show us just how creative and stylish you are by choosing one key piece from Forever 21, and styling it in THREE different ways like how I did it the poster above. Aside from your chosen Forever 21 key piece, your photo entry must contain at least two more Forever 21 items for a total of three Forever 21 items in one photo entry. Tag and label the Forever 21 items you wore and add a caption that best describes why you love your favorite Forever 21 fashion piece and the three looks that you created. You can submit as many entries as you want as long as each photo entry contains full body shots of your 3 outfits. For the full mechanics and photo requirements, read them here. (This is of utmost importance. You don't want to get disqualified just because you weren't able to follow the rules!)
All photo entries will be reviewed and judged by Forever 21's marketing team and myself. We'll be basing your points on creativity (35%), originality (35%), caption (20%) and votes (10%). Everyone is qualified to vote. Just register on the website, log into your profile then click the "style hits" button of the entry you like. You can vote for as many entries you like. Cut-off period for voting is on October 6, 2013, which is also the deadline for submission of photo entries.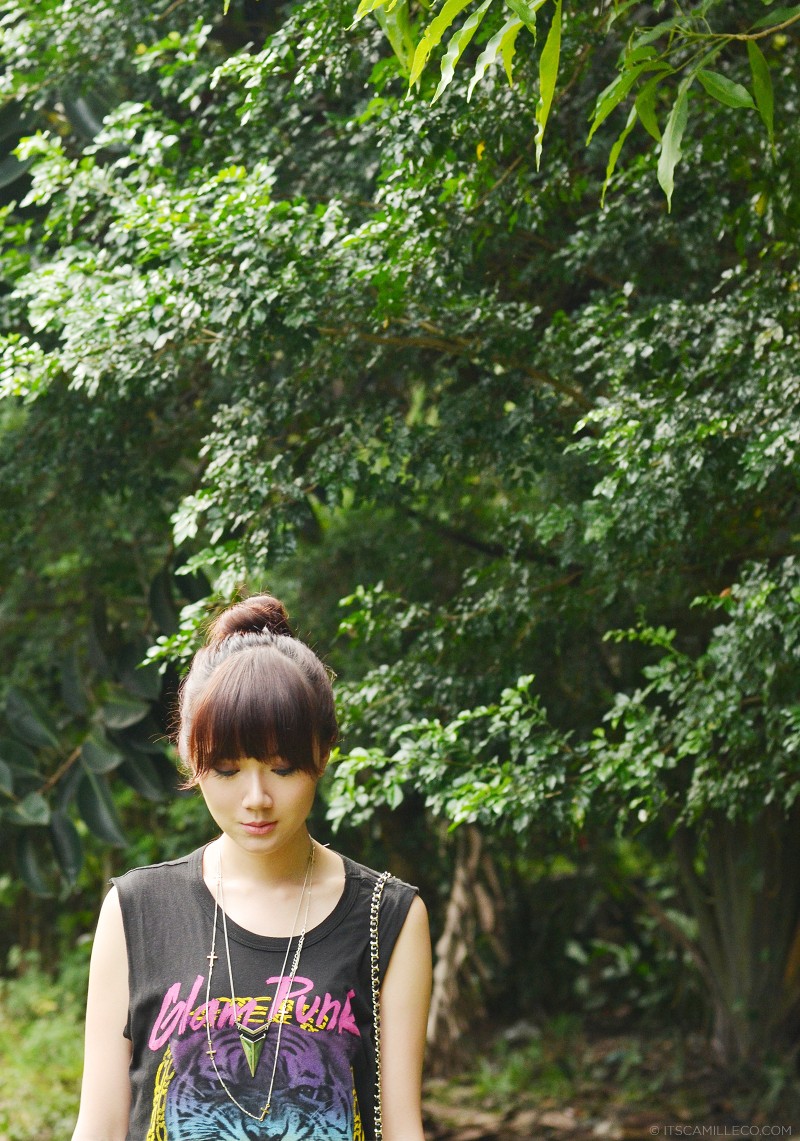 To inspire you to join this awesome contest (not that you need it), here's my first set of "Threebies, My Way" outfits. (3 more sets coming in the next few weeks.)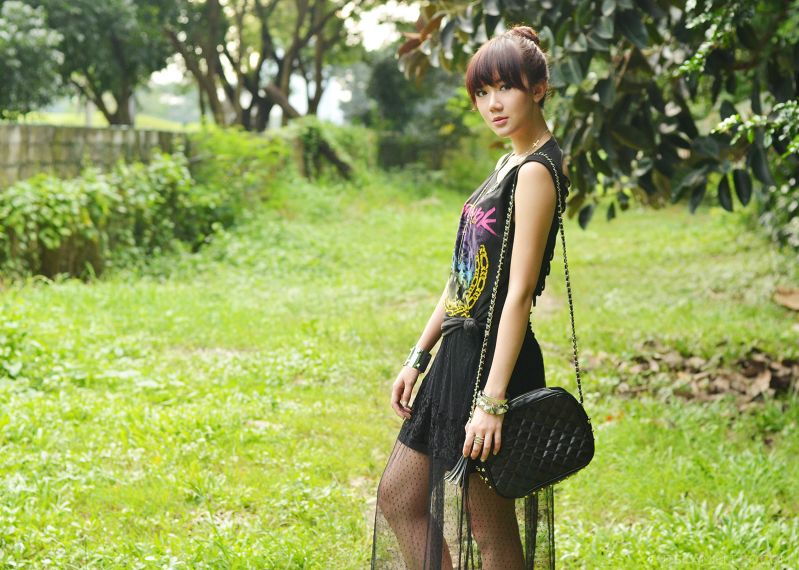 I chose this rocker muscle tee as my key piece. I thought I'd style it in a rock boho way and mix it with flowers and lace instead of the usual leather and cut-offs.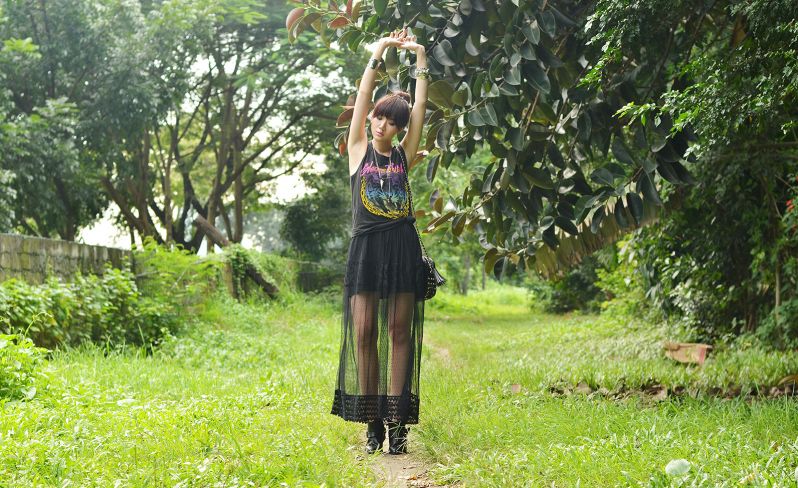 This first look is my favorite because it's the most unexpected of the 3. Who would've thought a dainty lace dress like this can look so edgy? I can definitely see this on free-spirited girls–the true bohos and indies.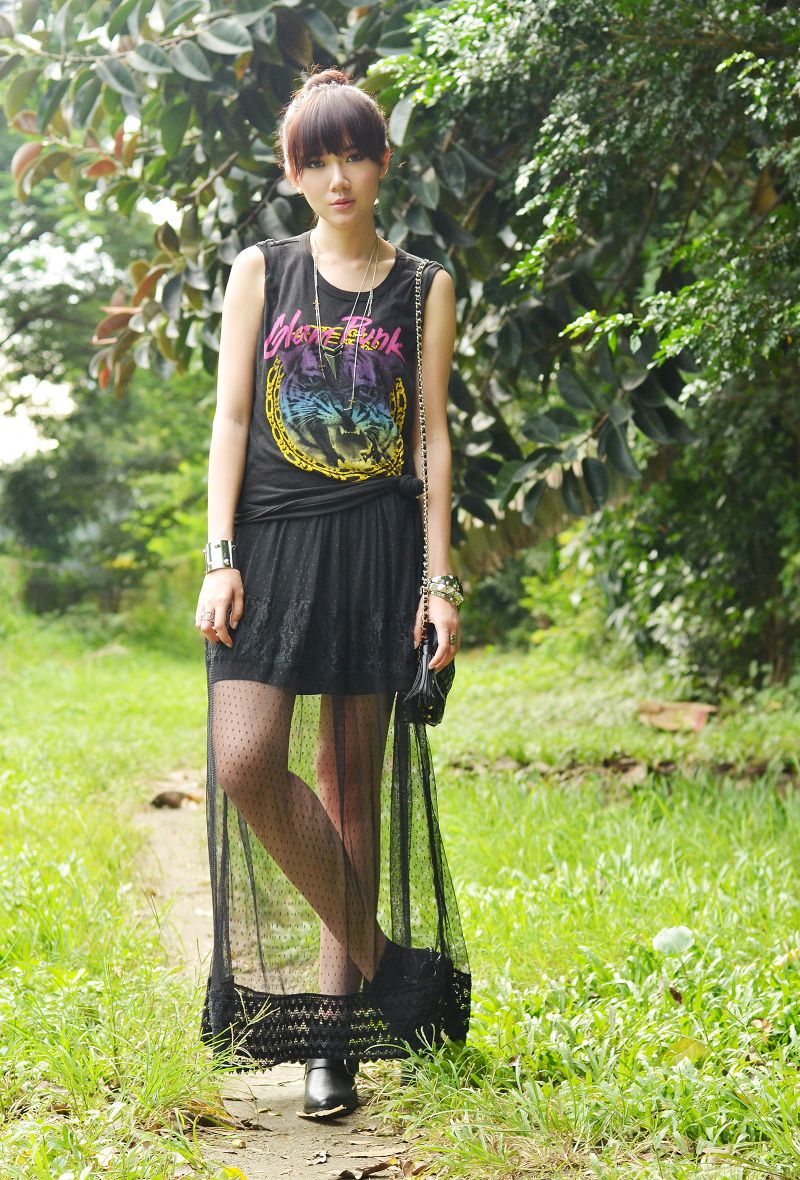 [button link="http://lookbook.nu/look/5370156-Forever-21-Top-Rocking-My-Tee" size="small" bg_color="#e5b3b9″ window="yes"]Hype this look at Lookbook.nu here[/button]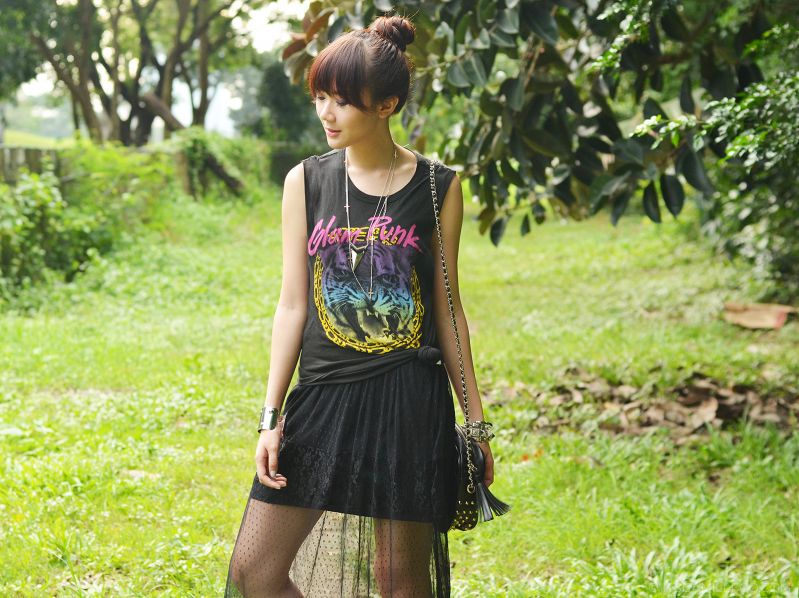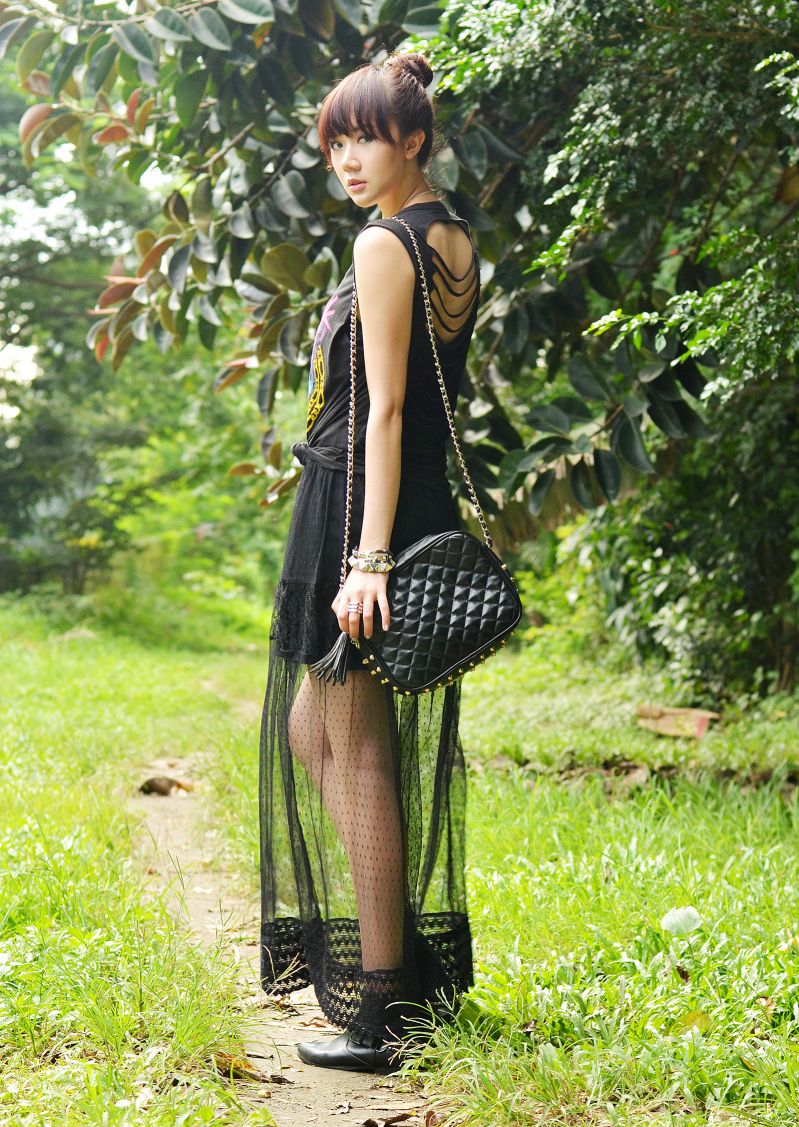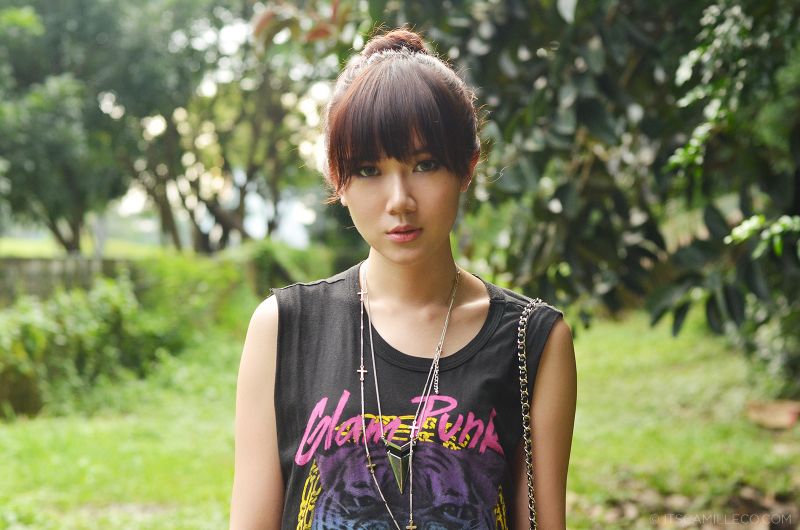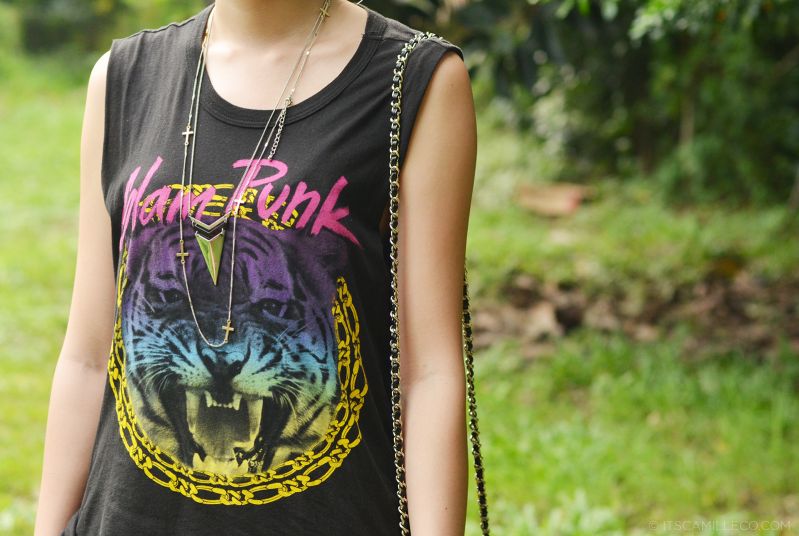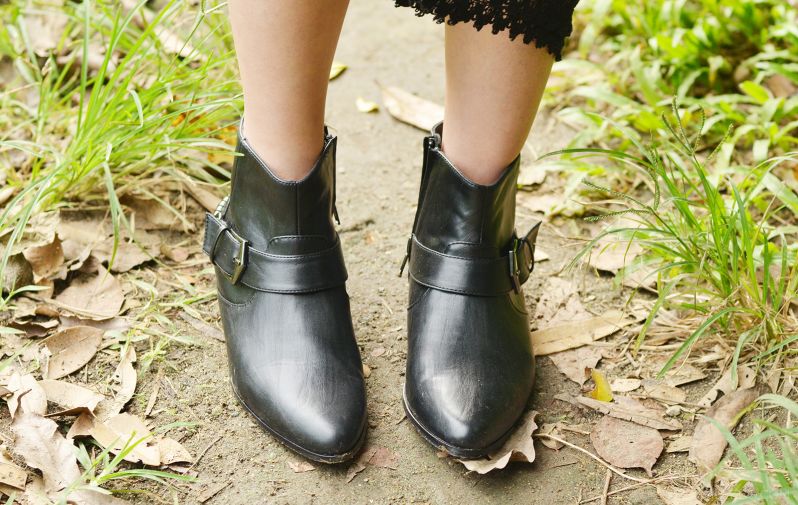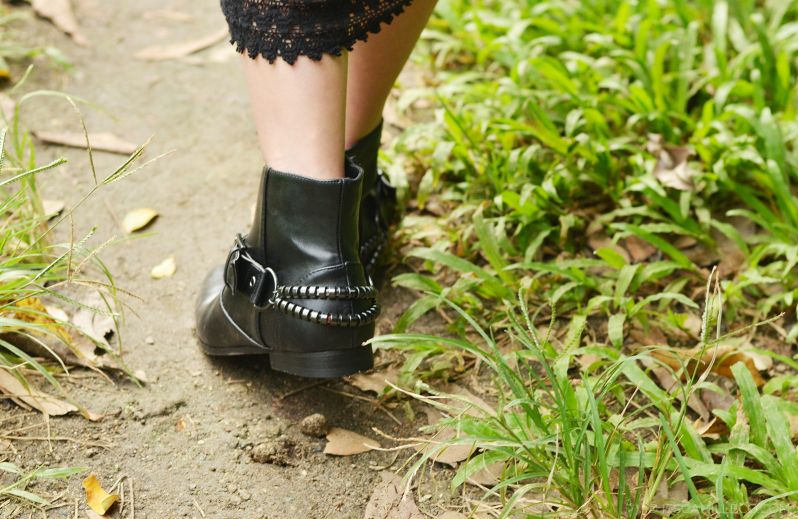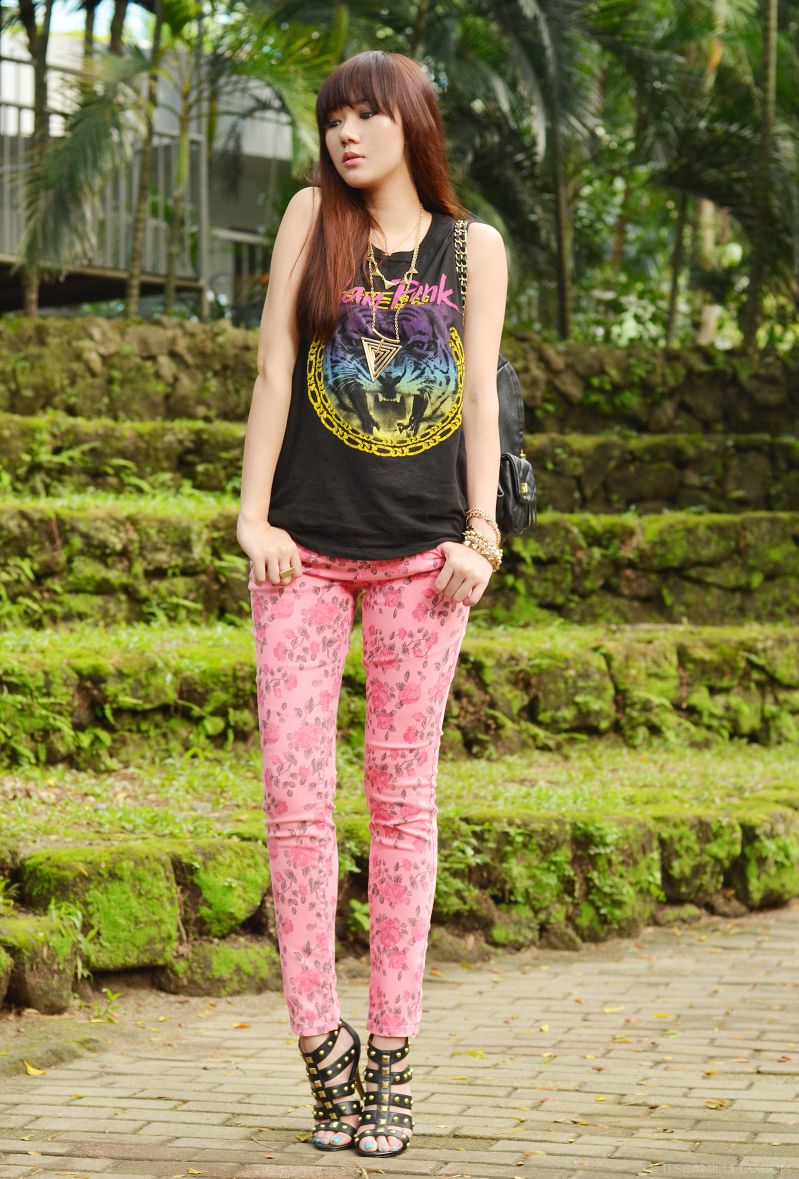 For my second look, I paired my rocker tee with floral jeans and gladiator heels. This look is for girls who are feminine yet know how to rock out.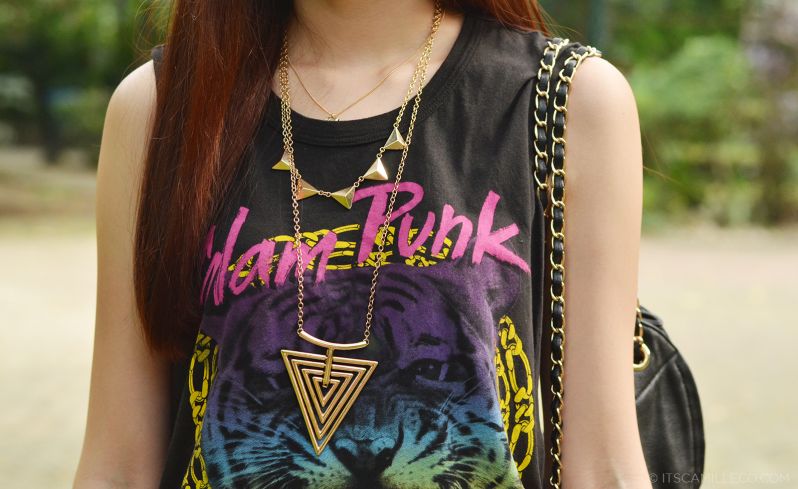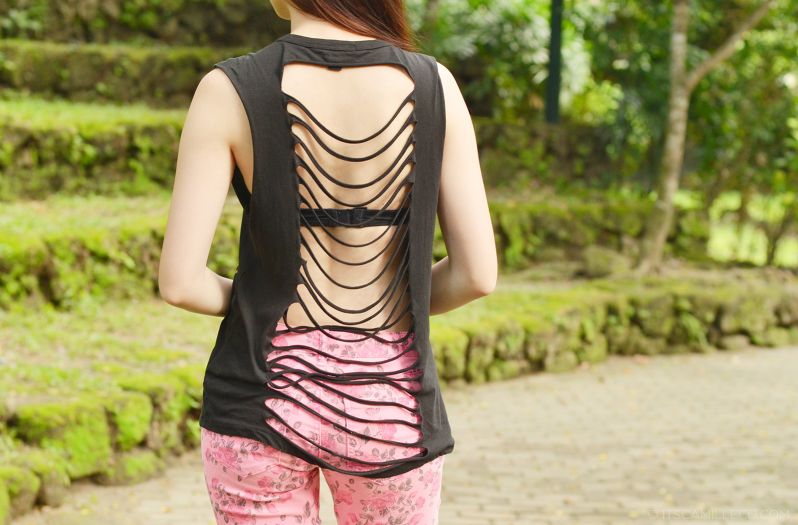 This is actually the reason why I chose this tee to be my key piece. Don't you just love the shredded design on it?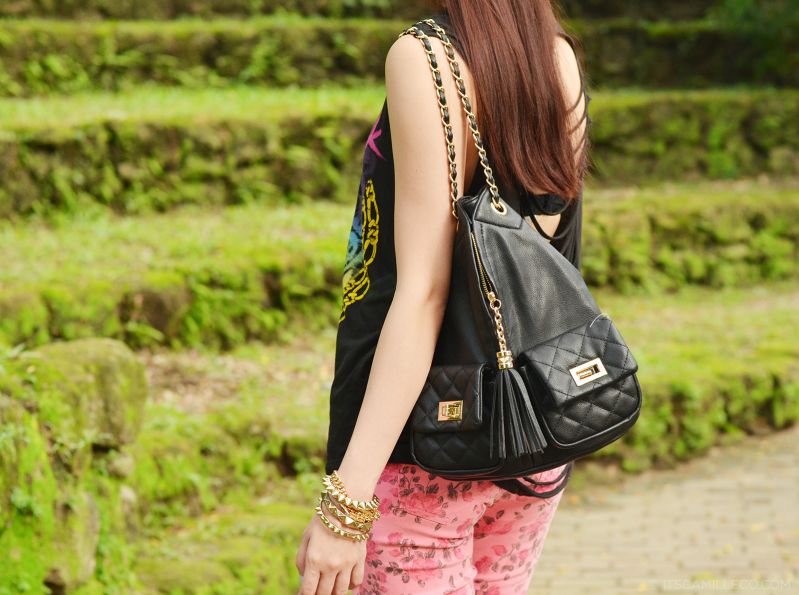 Make sure to accessorize your look! This is one powerful styling tool you'll want to utilize so that you can differentiate your looks even more.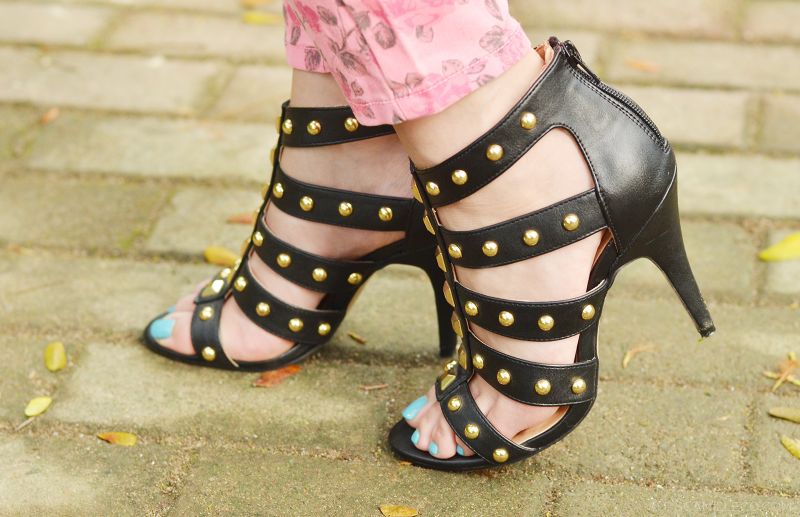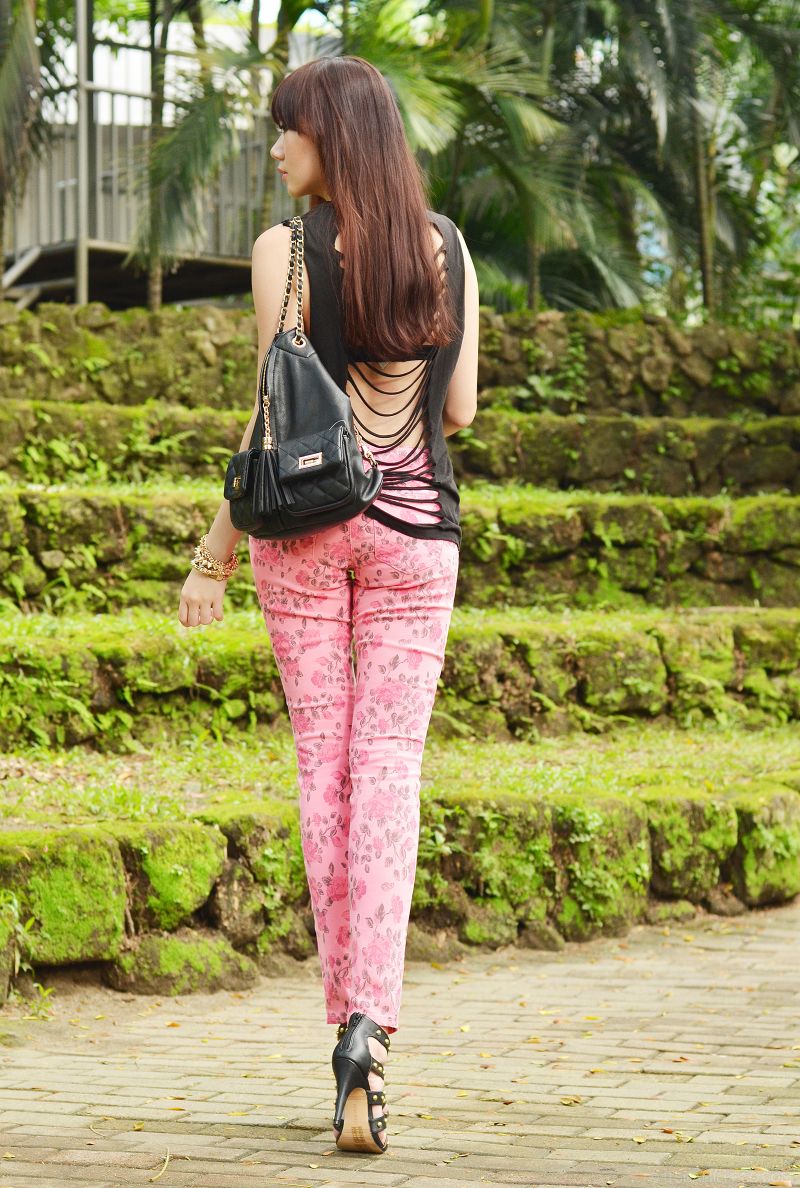 For my third and last look, I wanted to show how the sweet girl next door would style a rocker tee. It's still in keeping with the floral theme but this time, it's more polished than the 2 previous looks I showed. I hope you can see how the right fabric, cut, print and accessories can change your look dramatically. That's what I want to see in your photo entries. Don't be afraid to think outside of the box!
Good luck, everyone!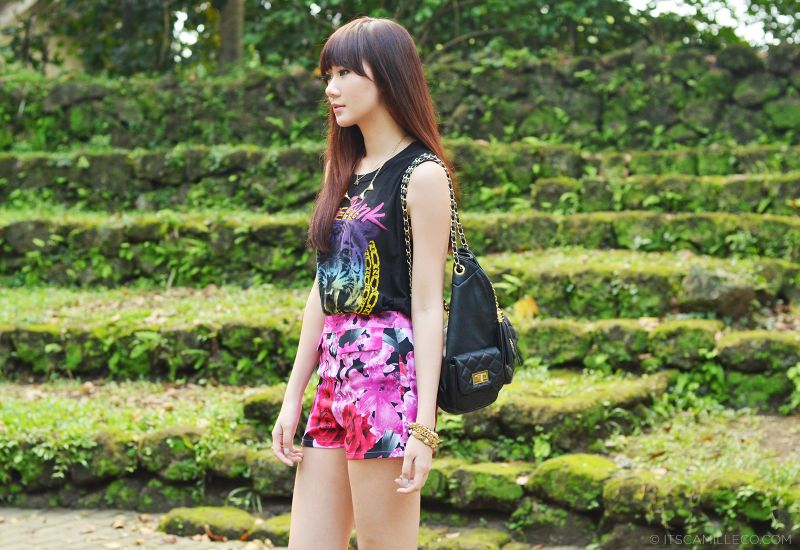 ***All clothes, accessories, bags and shoes are from Forever 21***