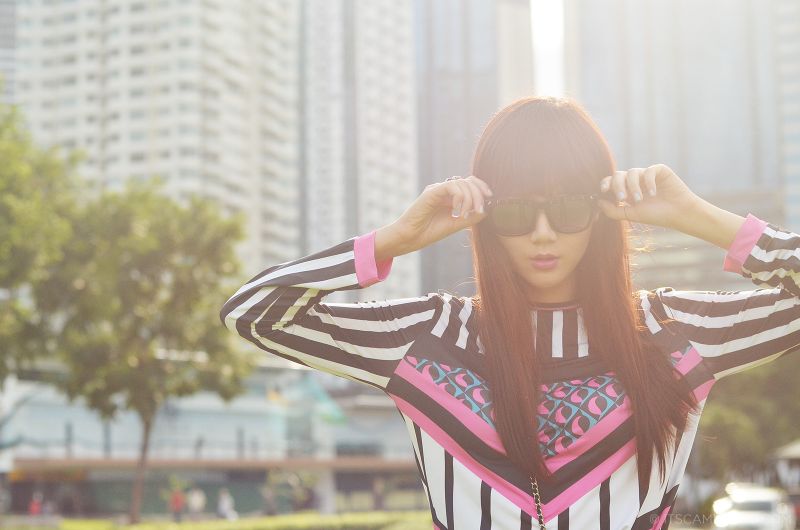 Recently, whenever I feel lazy to put on makeup, I just don a pair of sunnies and apply a bold shade of lipstick on. It's the best way to make it seem like you actually exerted effort to look alive. LOL! Since I was en route to a shoot during this day, I didn't want the makeup artist to have a hard time having to remove my makeup. It's always best to arrive makeup free to a shoot so it was definitely a sunnies and bright lippie kind of day for me.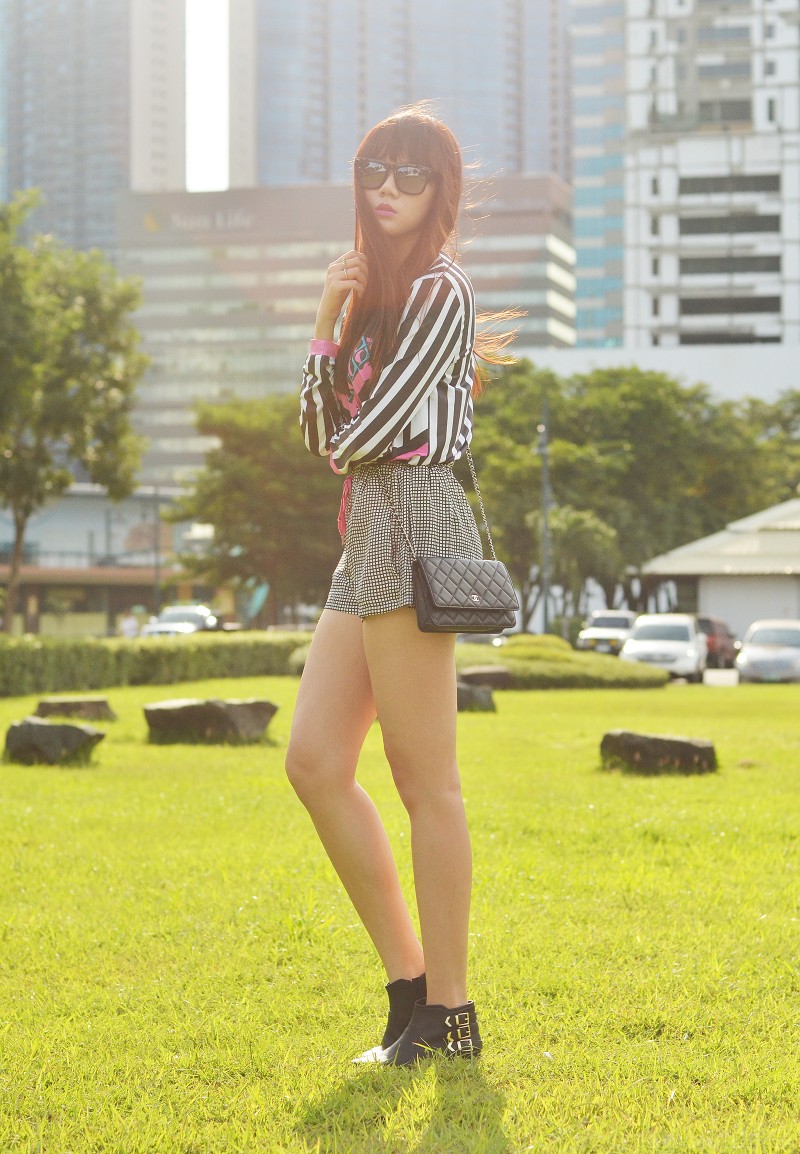 Of course, I dressed comfortably too. I don't know if you've already seen my short hosting stint on ETC channel's show, Etcetera, but that's the shoot I'm pertaining to here. Since I knew I was going to be in a long gown and heels the entire night for that, I made sure to be in casual clothes and flats before the shoot. I have to save my energy (and feet) while I still can!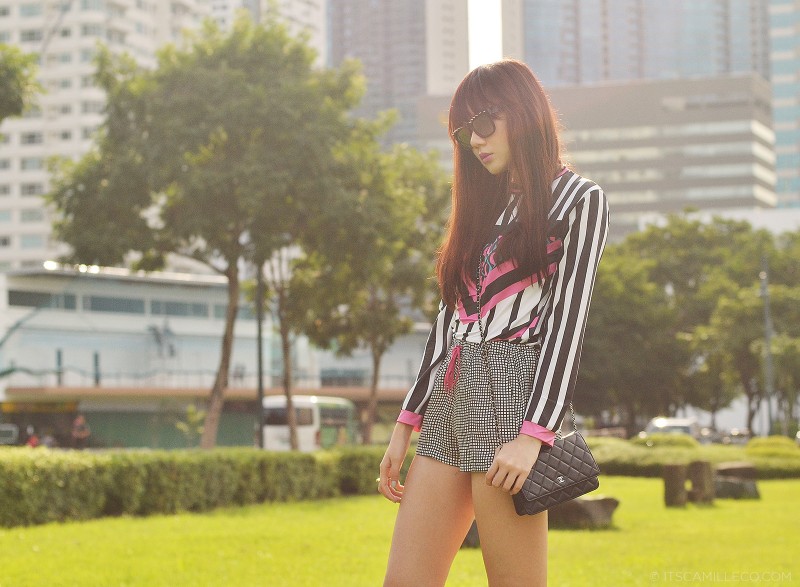 But as I always say, casual doesn't have to be boring. I got my favorite sweater from my capsule collection with Tomato and paired it with a pair of loose shorts. In the words of One Direction, this is the BEST SWEATER EVER. The designer is probably really good too. I'm totally not biased. LOL!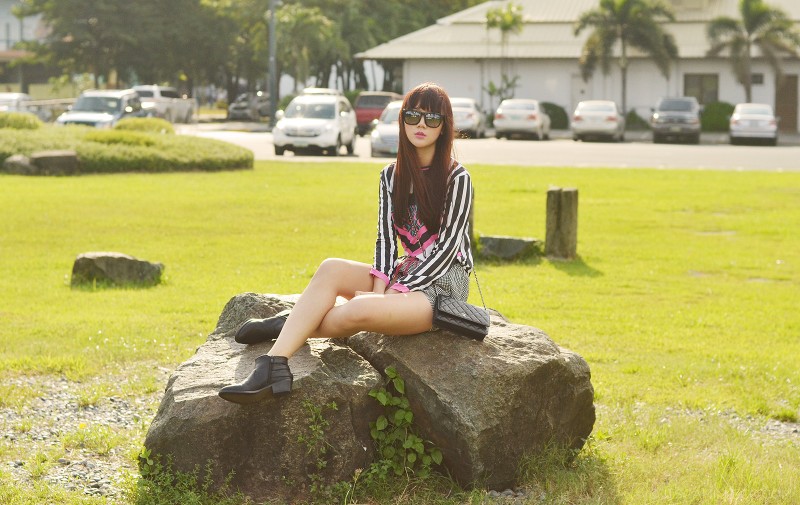 [button link="http://lookbook.nu/look/5367268-Referee" size="small" bg_color="#e5b3b9″ window="yes"]Hype this look on Lookbook.nu here[/button]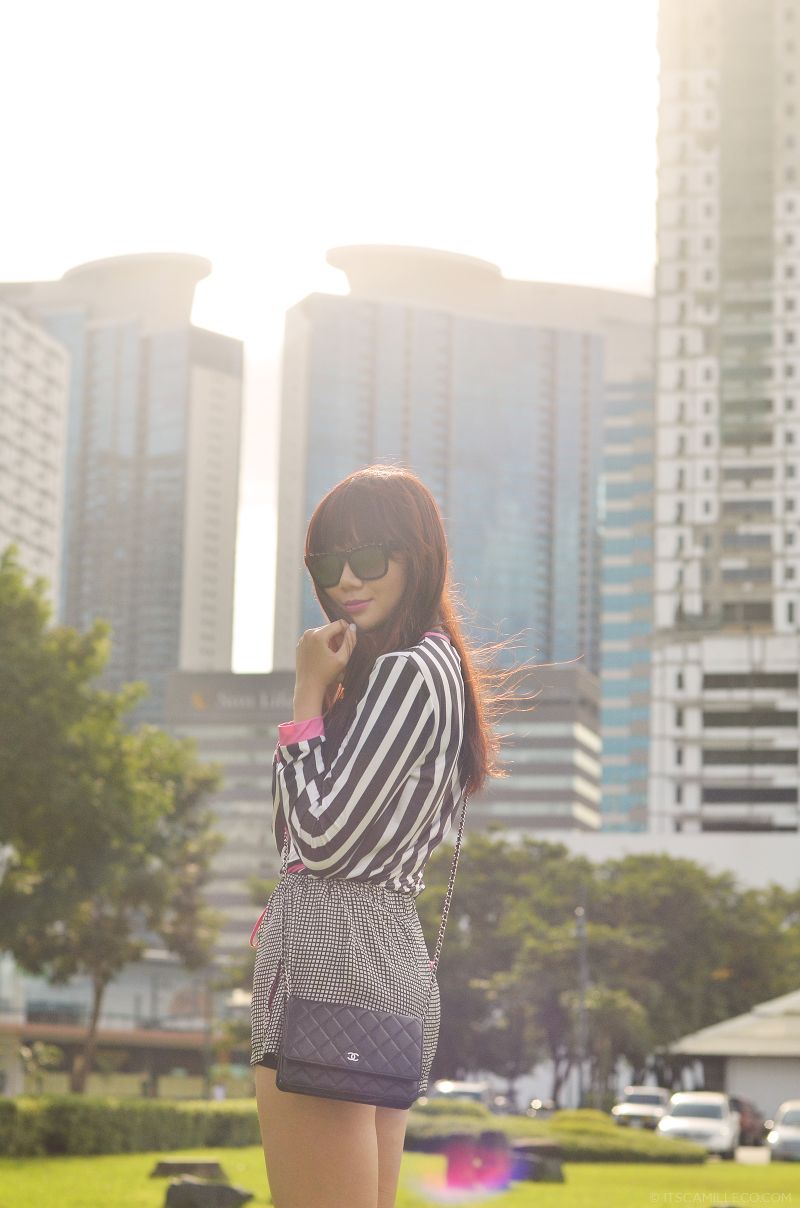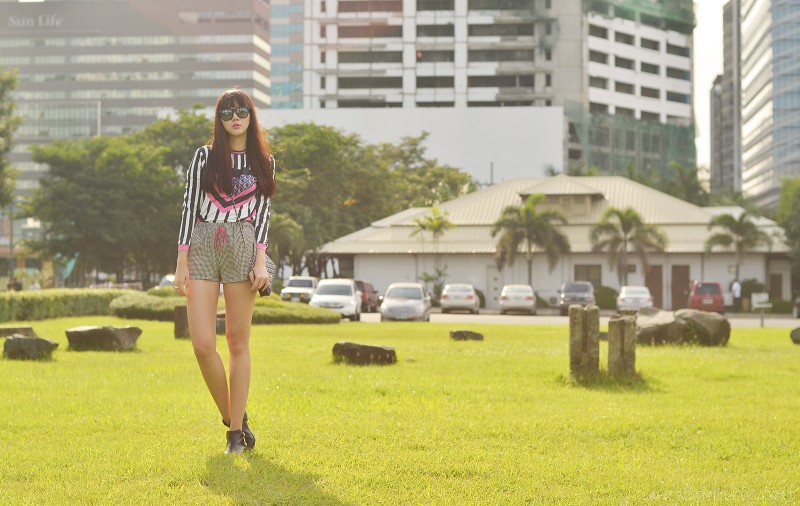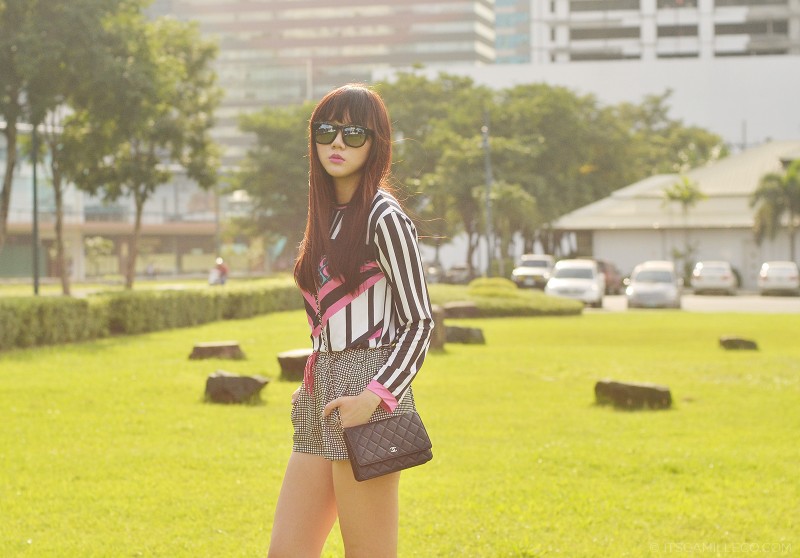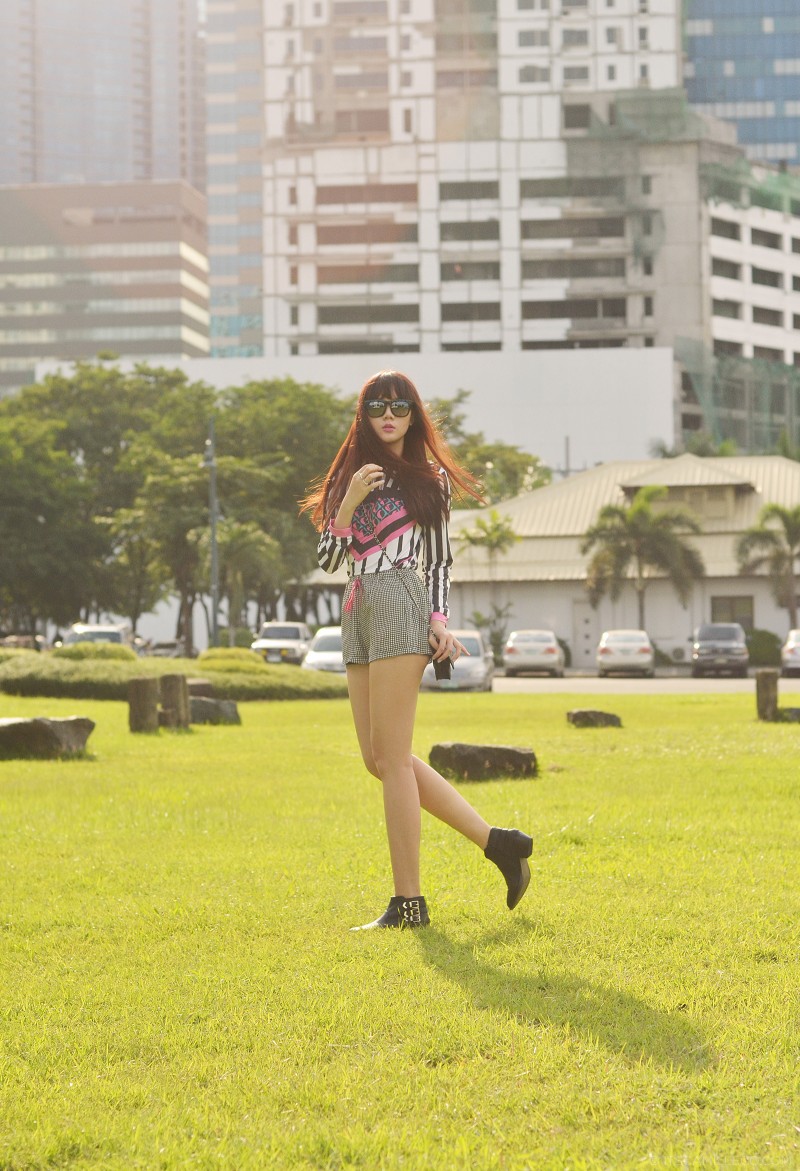 Camille Co For Tomato sweater (available internationally)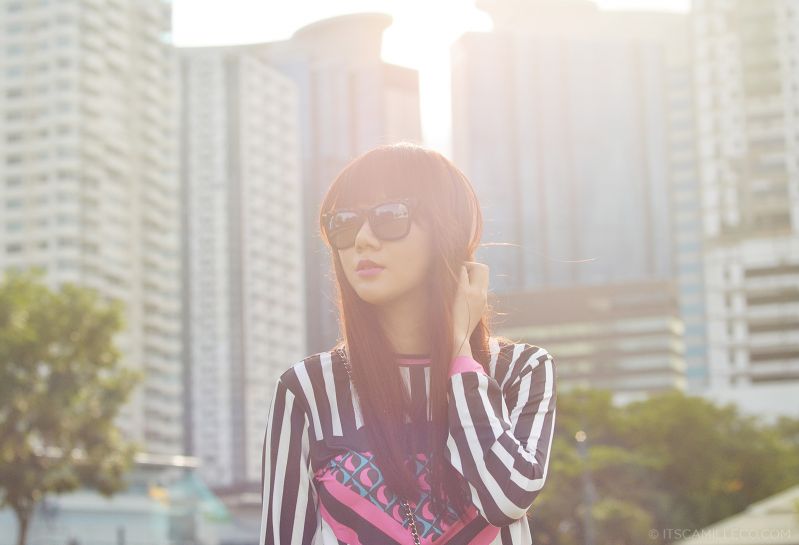 Drop N Shop sunnies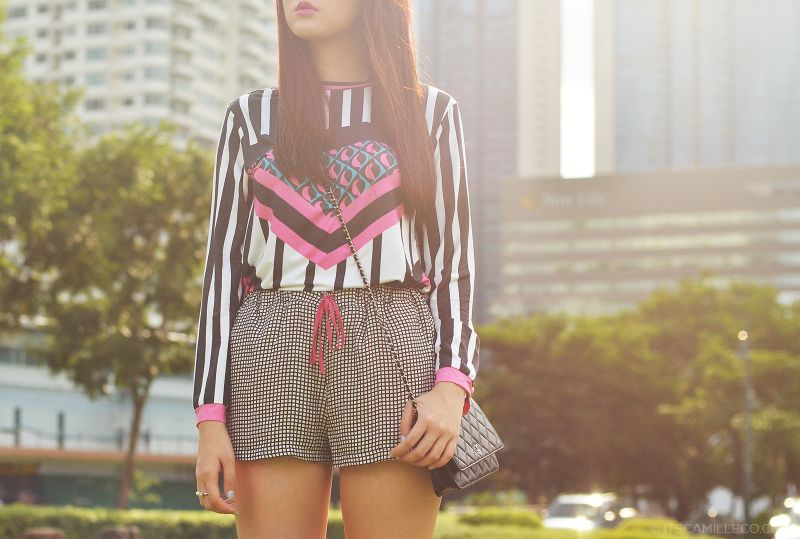 Pinkaholic shorts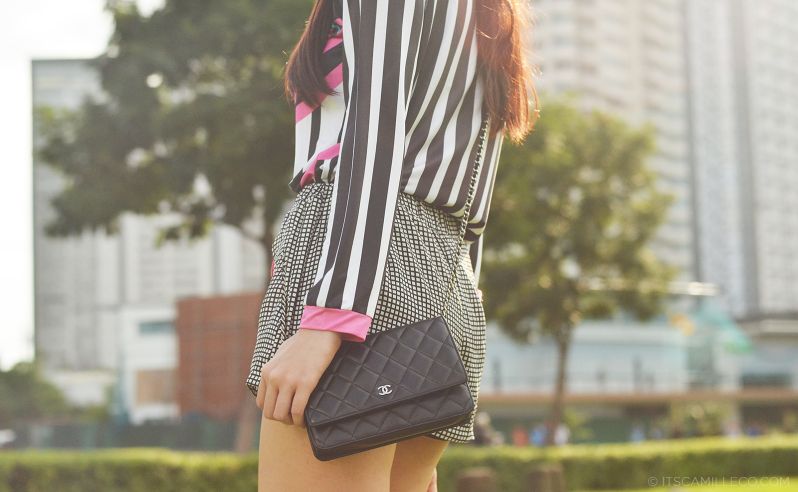 Chanel bag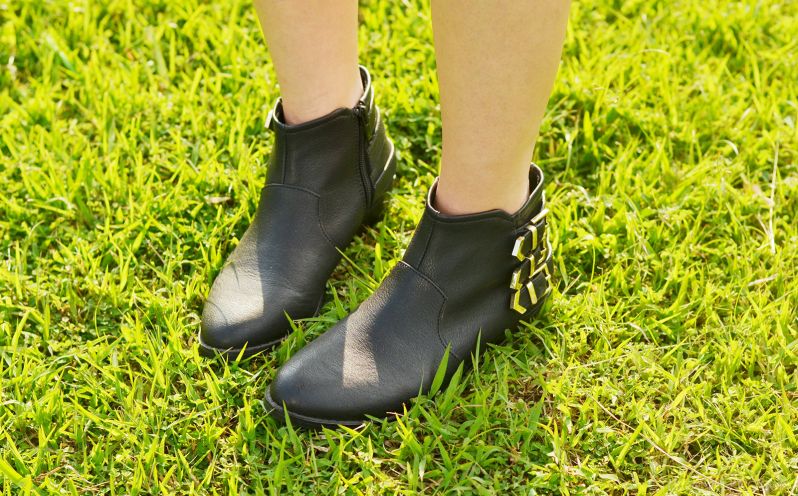 Aldo boots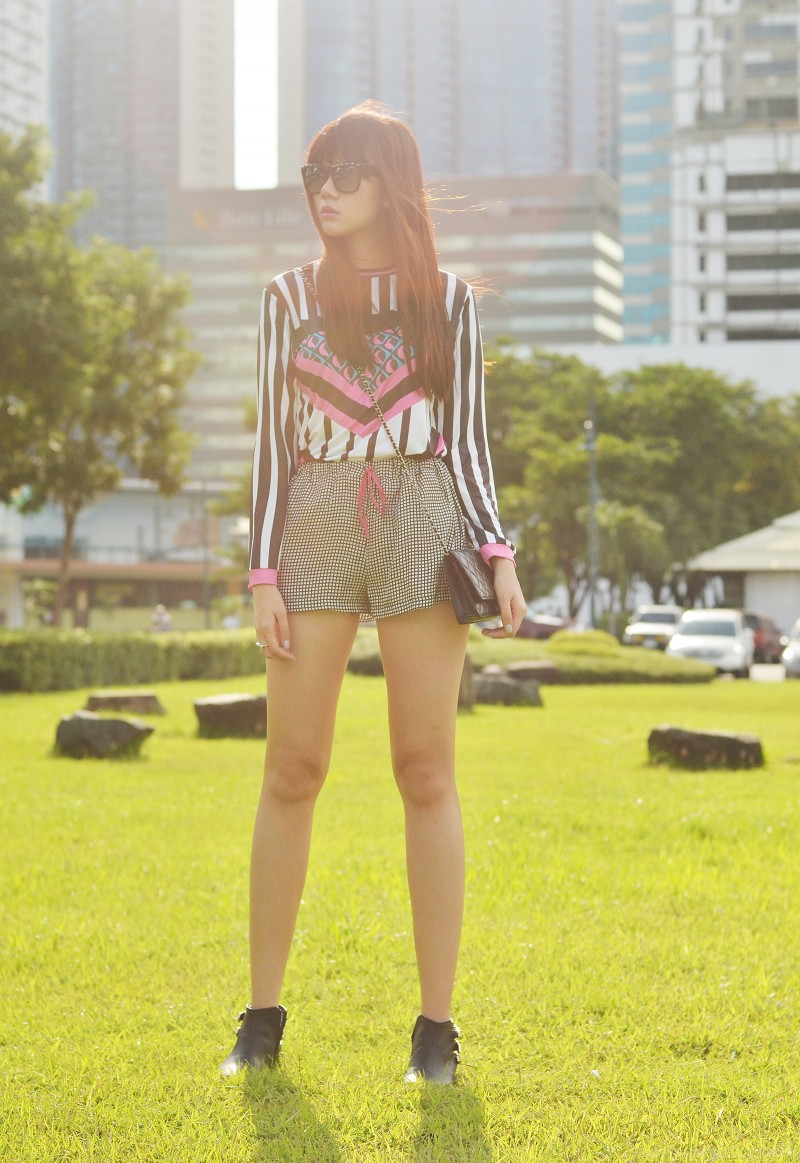 P.S. I'm flying to Singapore tomorrow so it may take a while for me to approve and reply to your comments again. But don't you worry, I'll still be able to receive them and I'll get to them as soon as I can so keep them coming! In other news, I hear it's hard to get a cab during F1 season. Is this true?