Who here went to my DIY talk at Goody's Come Play event last Saturday? To those of you who weren't able to make it, don't you worry. I took a few photos of the event so I'll share those with you in a bit. But before that, here's what I wore.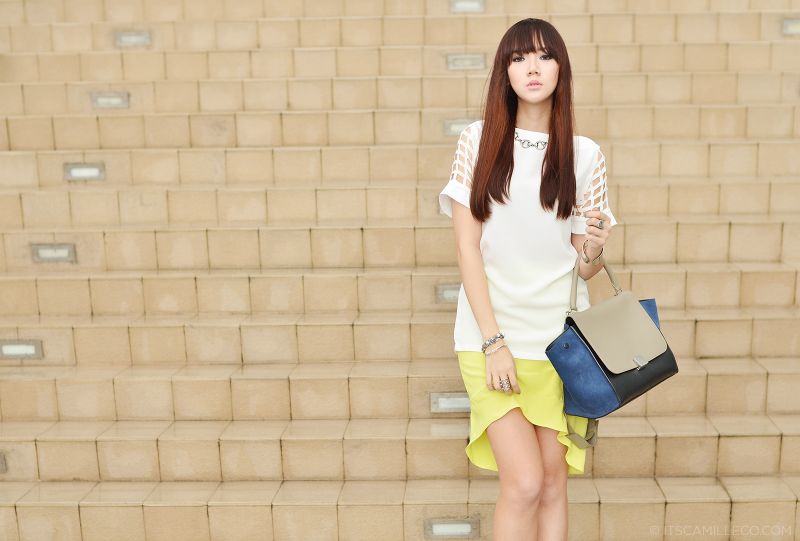 I thought I'd wear something DIY-inspired to go with my topic. Although my top isn't a DIY creation, it looks like something I can attempt to DIY, doesn't it? With a pair of scissors and cardboard stencil, I might just be able to recreate this. I actually got really inspired after doing so much research about my topic for Goody's Come Play event that I'm so excited to post a DIY entry here. Soon!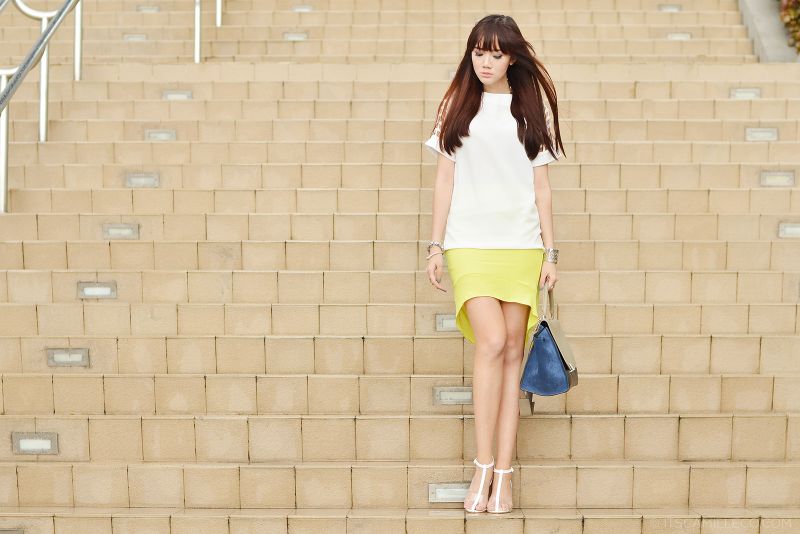 Because this was my second time to participate in Goody's Come Play event, I already knew what outfit to wear to keep me comfortable on stage. The spotlights can get quite hot so I didn't want to wear anything too thick. I really made it a point to wear light clothes so that I won't sweat like a pig on stage. Hindi nakaka-fab iyon!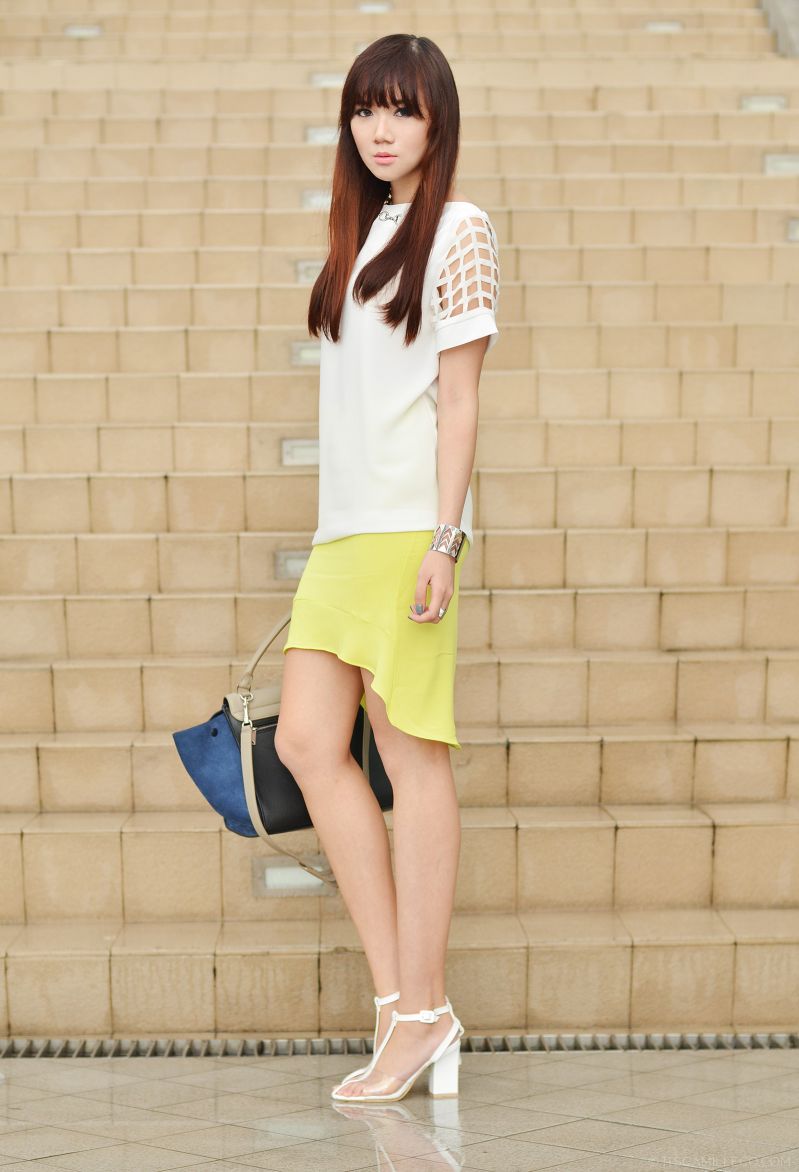 I also opted for something a little loose. Last year, I wore a really tight bodycon dress, but because I was going to do demos for my topic this time, I wanted to wear something I can easily move around in without being self-conscious about any unwanted fat showing. LOL!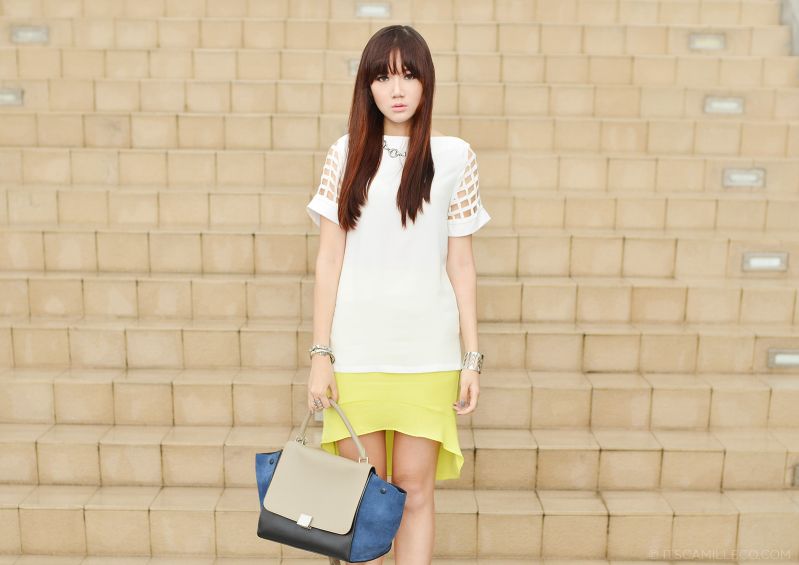 I actually like how this simple and minimalist outfit turned out. It looks quite sophisticated and mature because of its silhouette but still fun because of the colors and details.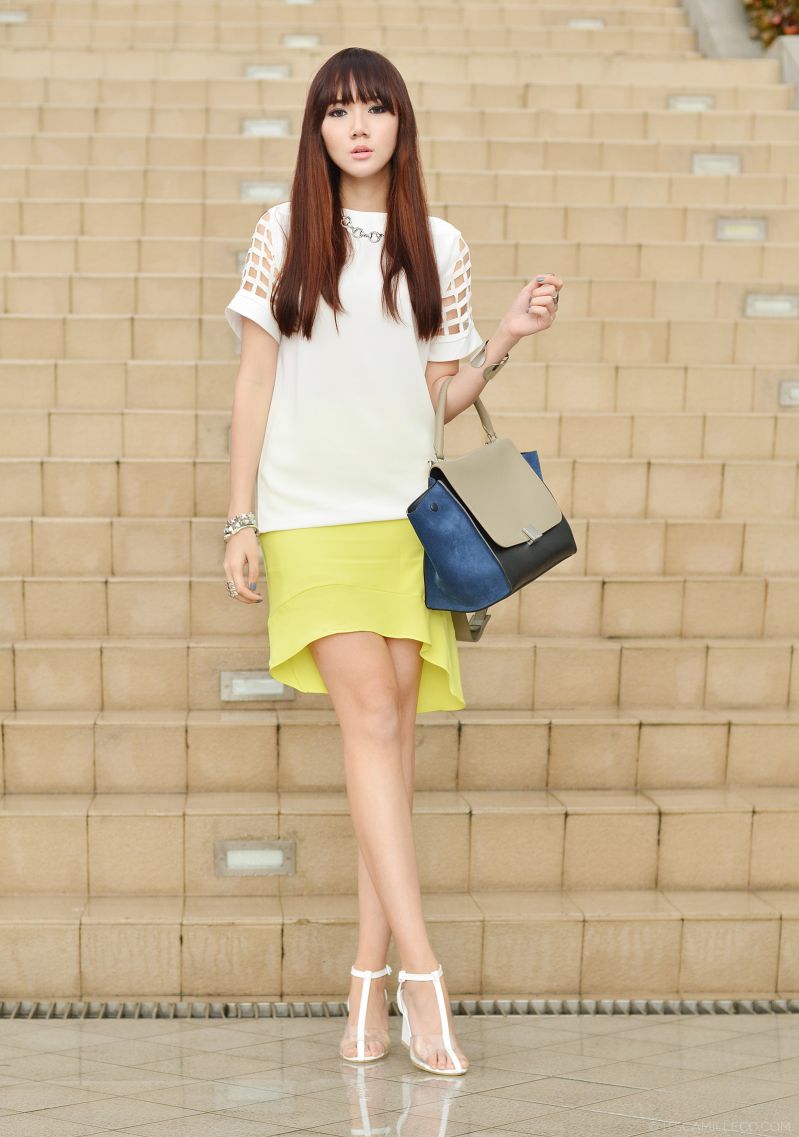 [button link="http://lookbook.nu/look/5364022-She-Inside-Top-Diy-Day" size="small" bg_color="#e5b3b9″ window="yes"]Hype this look at Lookbook.nu here[/button]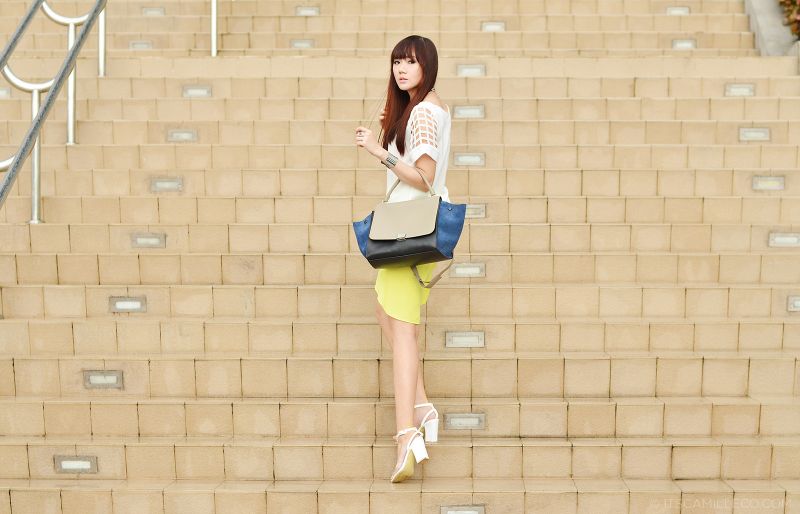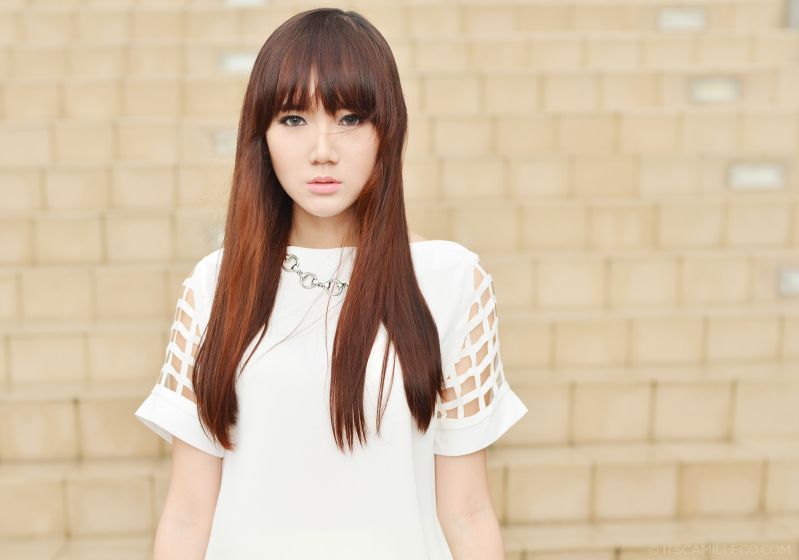 Lannel Boutique OCC Lip Tar in Divine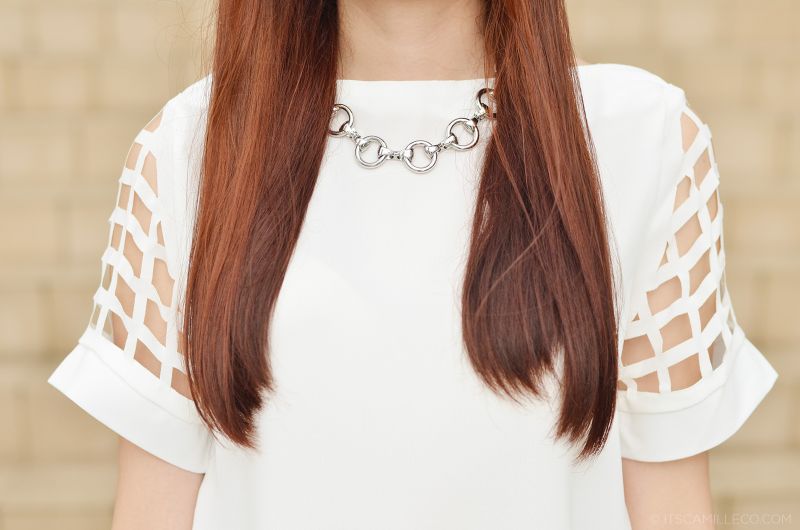 Forever 21 necklace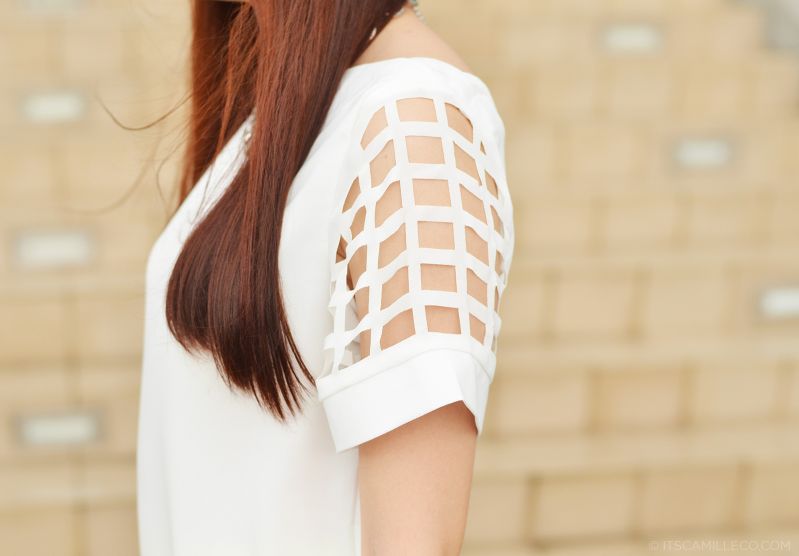 She Inside top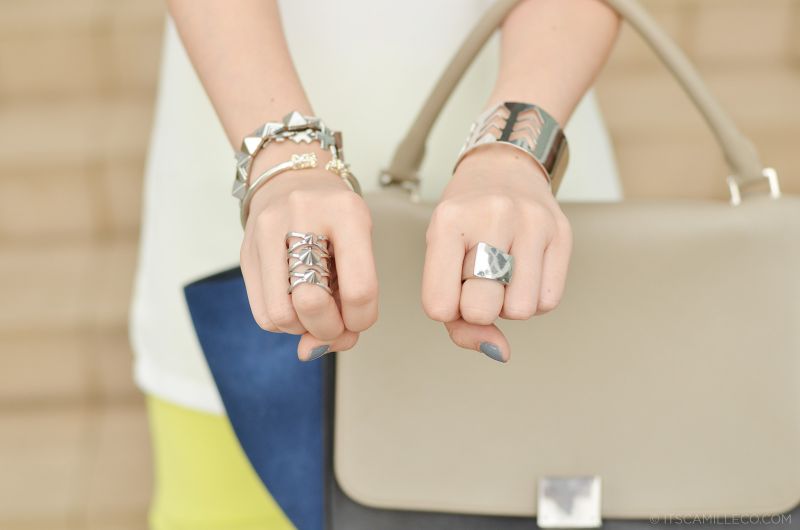 Forever 21 rings | Nails by Nail Spa Lounge By Ellabell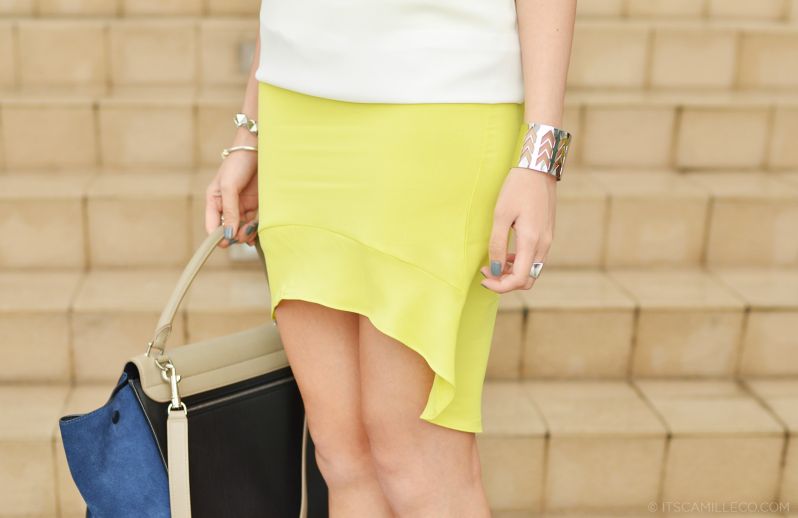 My Spirit Inc. skirt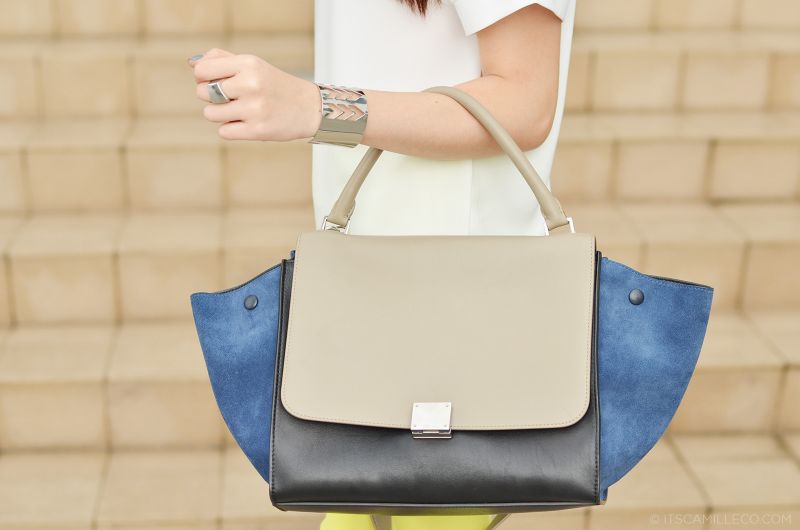 Céline bag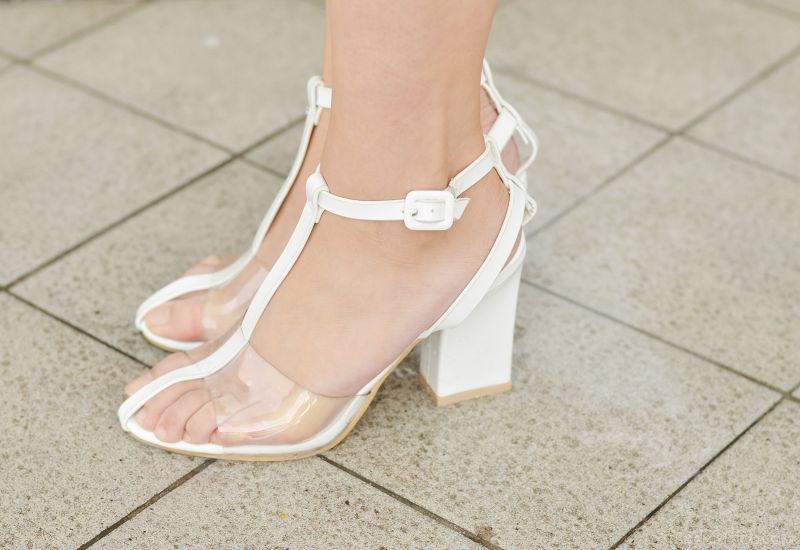 Choies shoes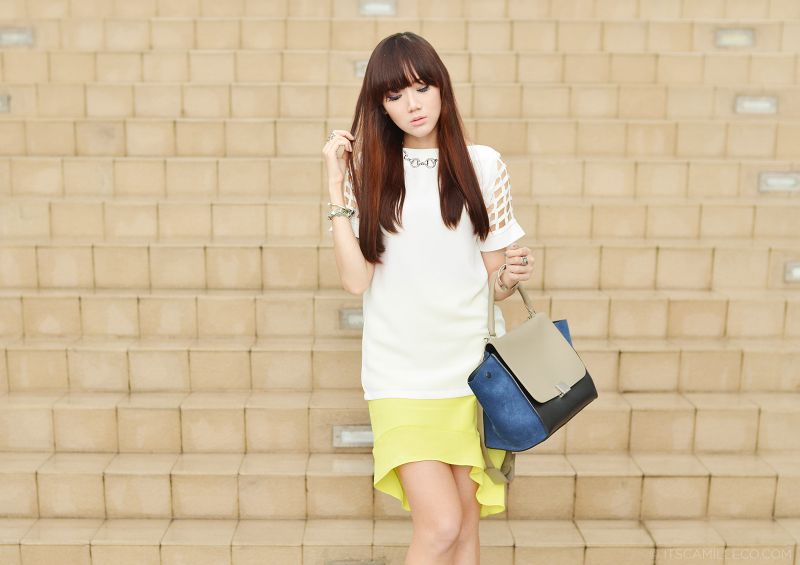 And now, for the main event–Goody's Come Play 2013!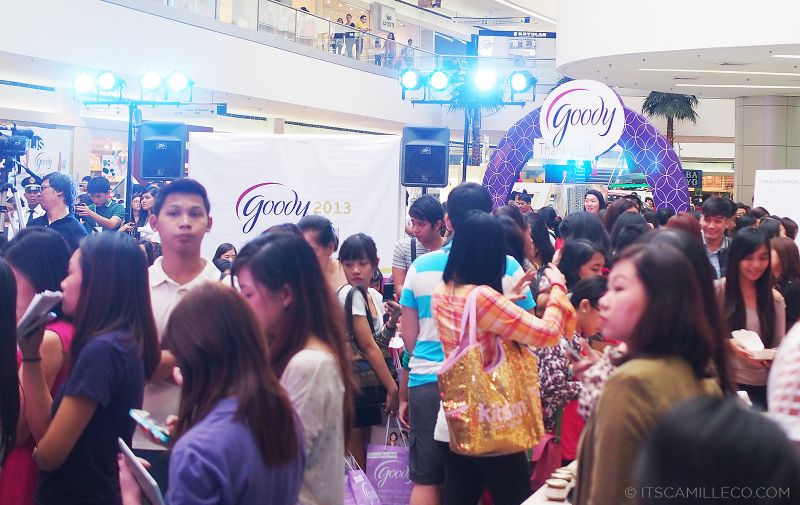 So many attendees!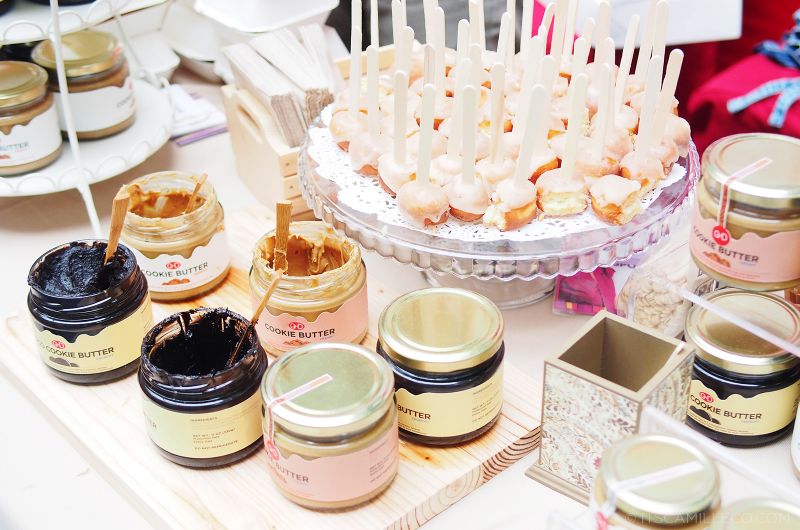 And there's food this year! Woot! This may be one of the reasons why there are more attendees this year. LOL! Just kidding. Goody prepared a lot of talks actually and all were very informative. (*cough* especially mine *cough*)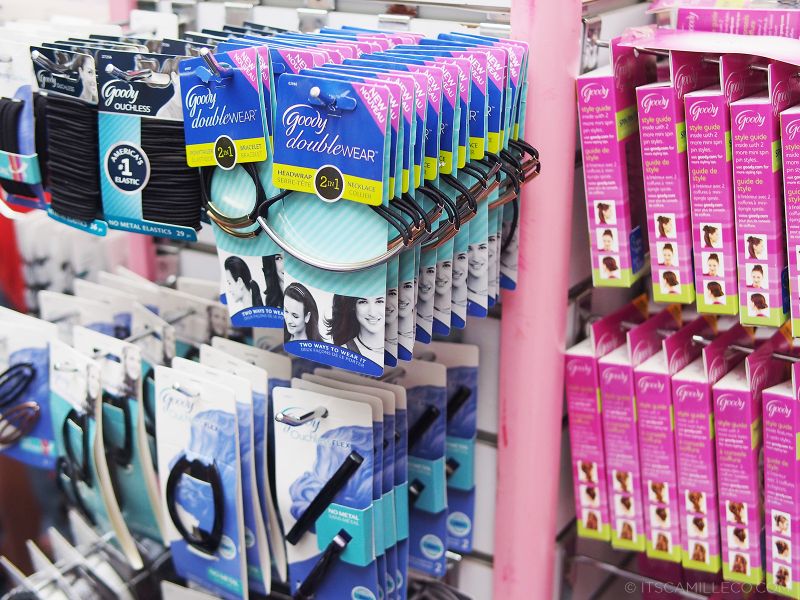 As usual, my favorite Goody products were all on display and available for buying.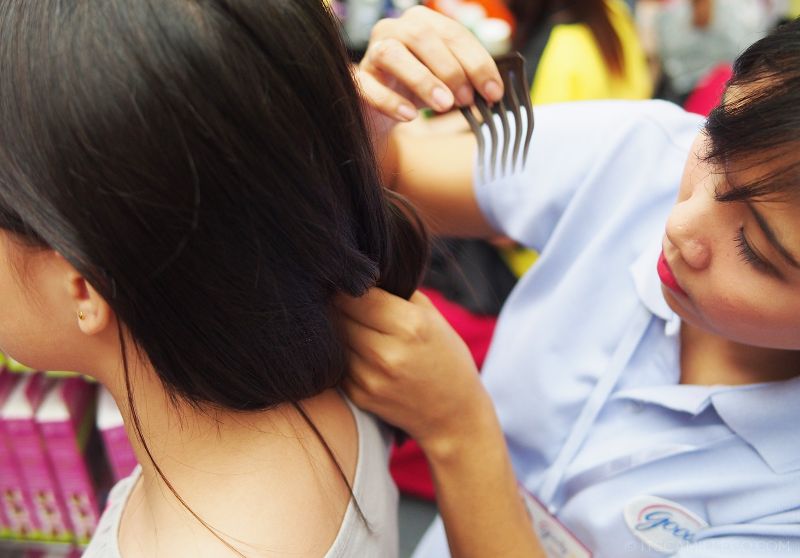 There were a lot of free hairdo tutorials and makeovers.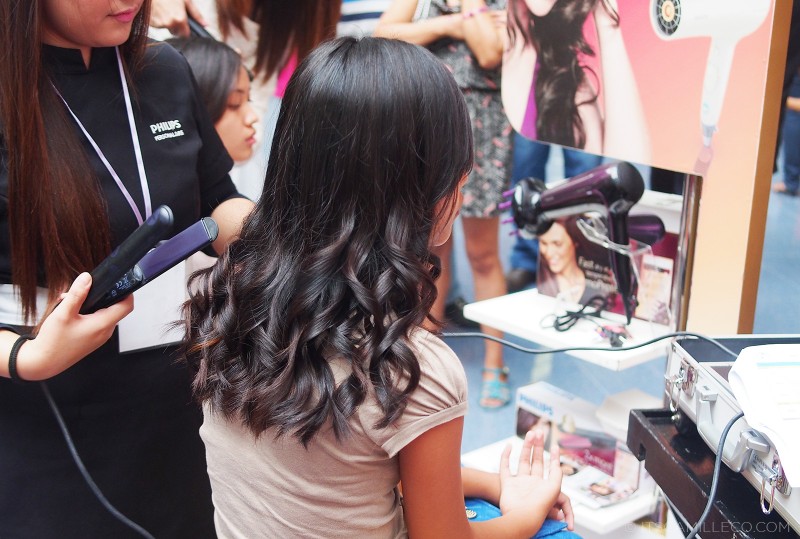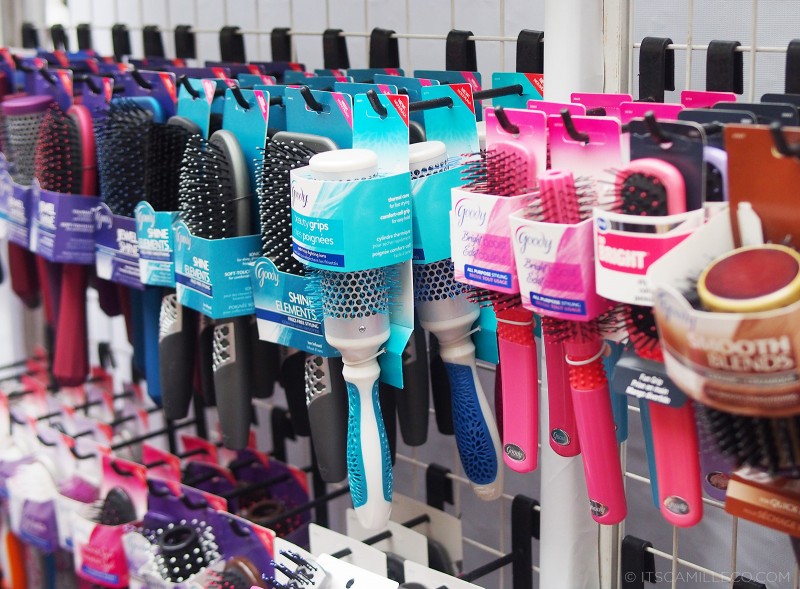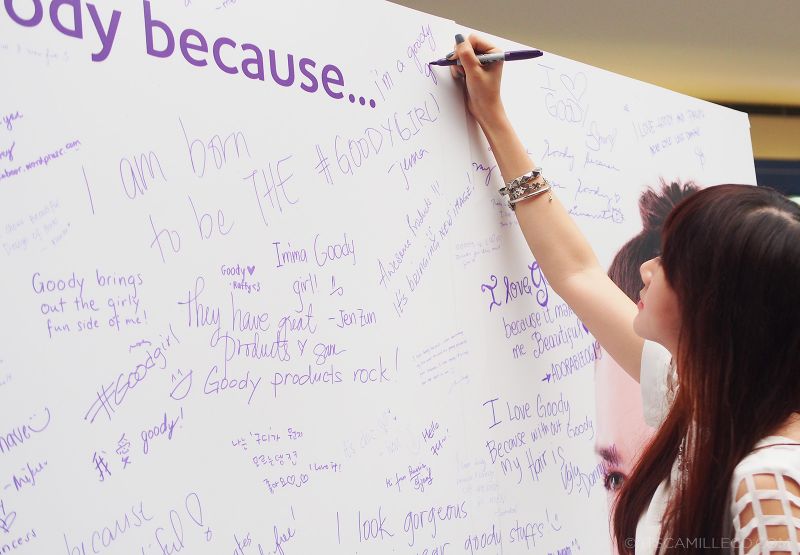 That's me, writing on the Goody wall. "I love Goody because… I'm a Goody girl!" LOL! How redundant can I get?!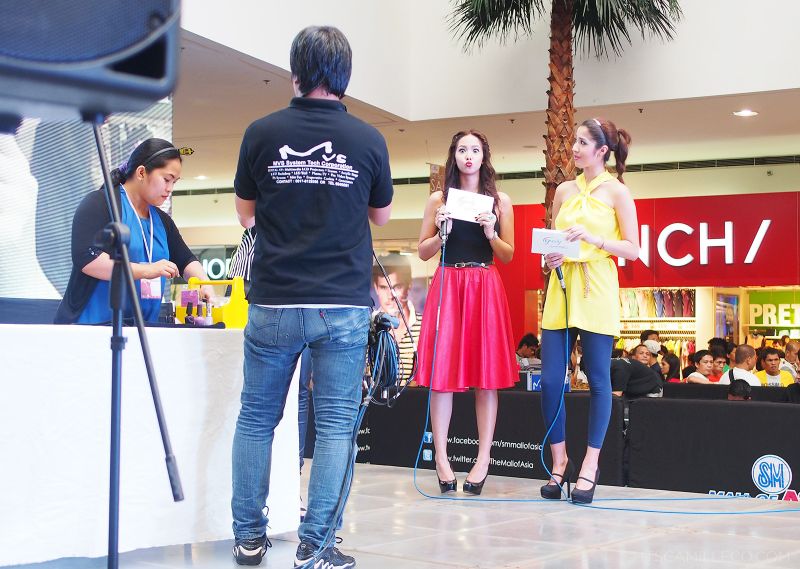 The hosts during a nail tutorial on stage. Dear Patricia Prieto, stop being cutie patootie towards me and my camera! WORK! Haha! :)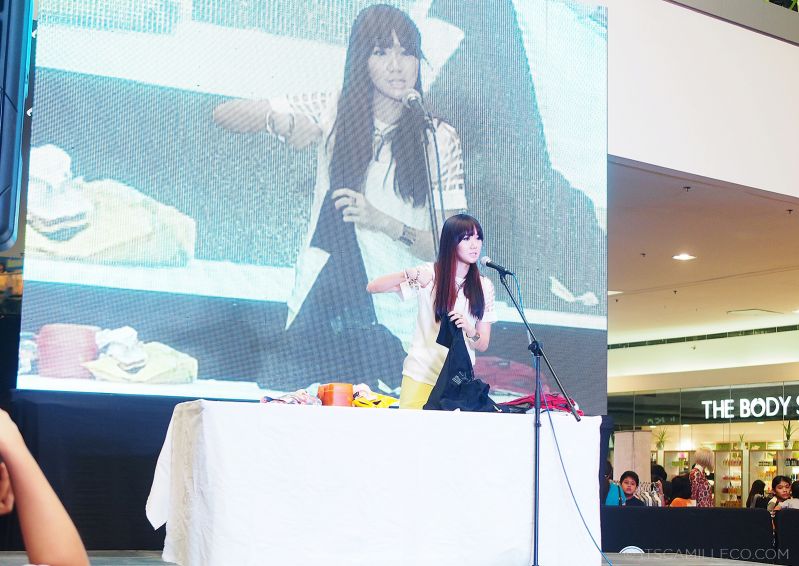 My turn on stage! Channeling my inner Martha Stewart!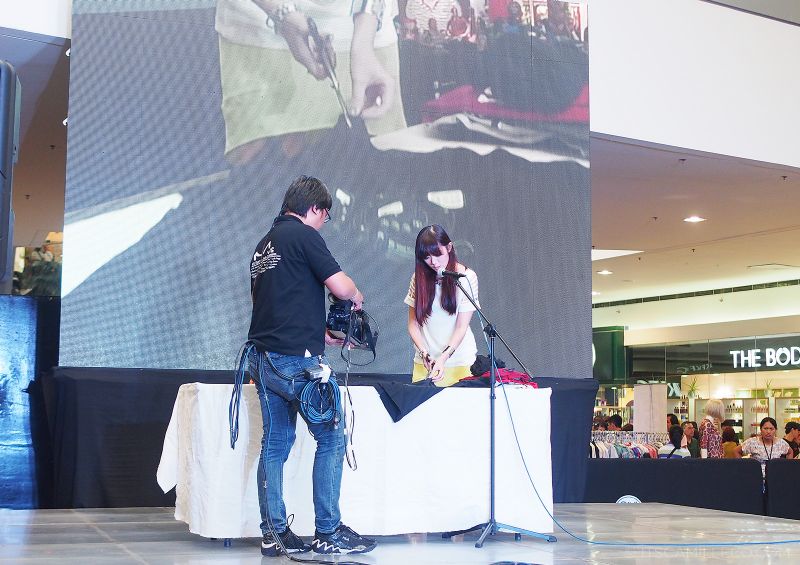 I showed a number of ways to DIY old shirts. I opted to DIY my brother's shirts. Har har! I don't think he knows yet. Sneaky, sneaky.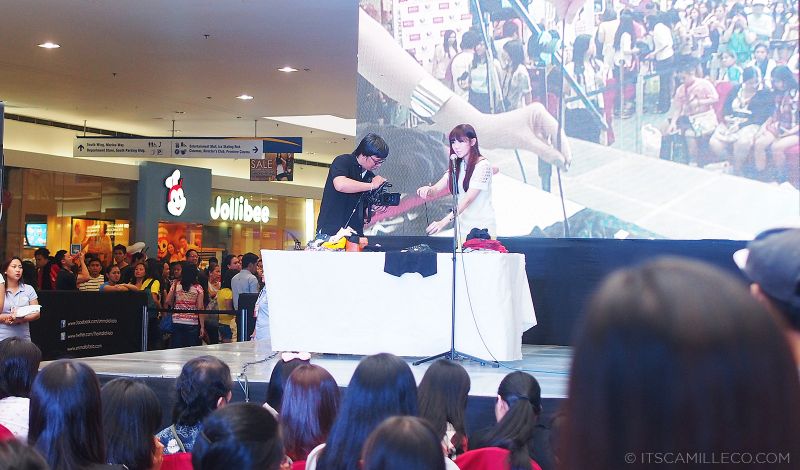 To those of you who attended, I hope you were able to learn a few DIY tricks from me!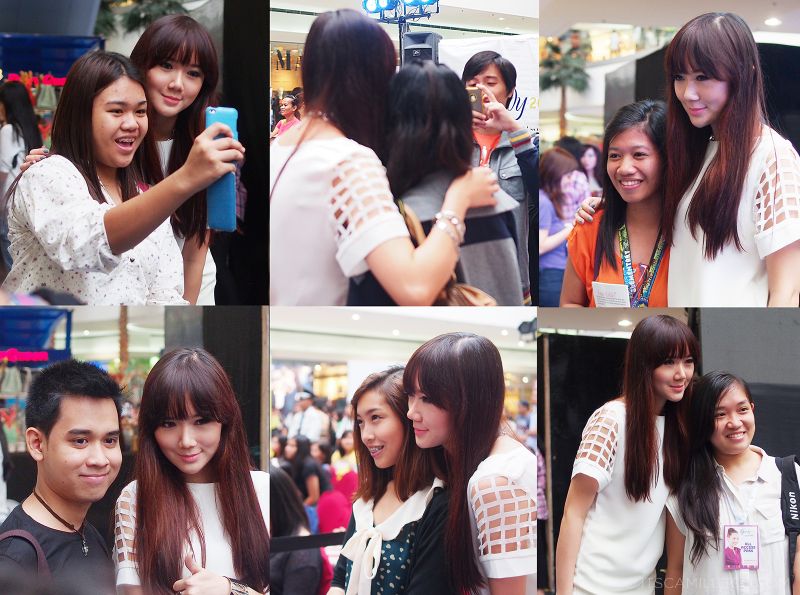 And finally, thank you to everyone who came to greet me and my fellow bloggers. I was a able to take photos of some of you even!  Always a pleasure to hang out with all of you!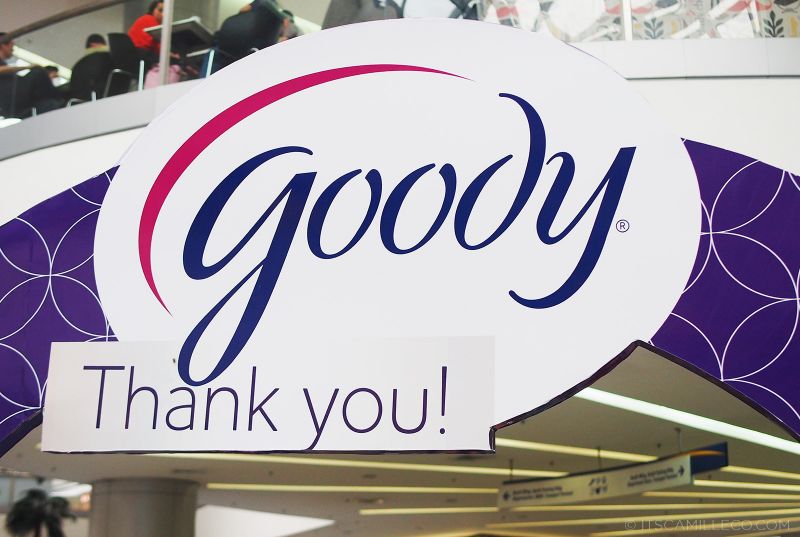 'Til next time!